Portfolio Review With Matca is a periodic gathering and portfolio review session, organized by Matca to create a offline platform where photography practitioners can share their works and have a direct conversation, extending the boundaries of our online sites.
You will bring your personal portfolio with 15-20 printed photos chosen from past works to introduce to Matca, fellow participants and visiting photographers. Through that, we will help you edit, give advice and help you reflect on as well as finding a direction for continuing the series. Most importantly, this meet-up is a chance for direct interaction, to inspire one another and create an open photography community.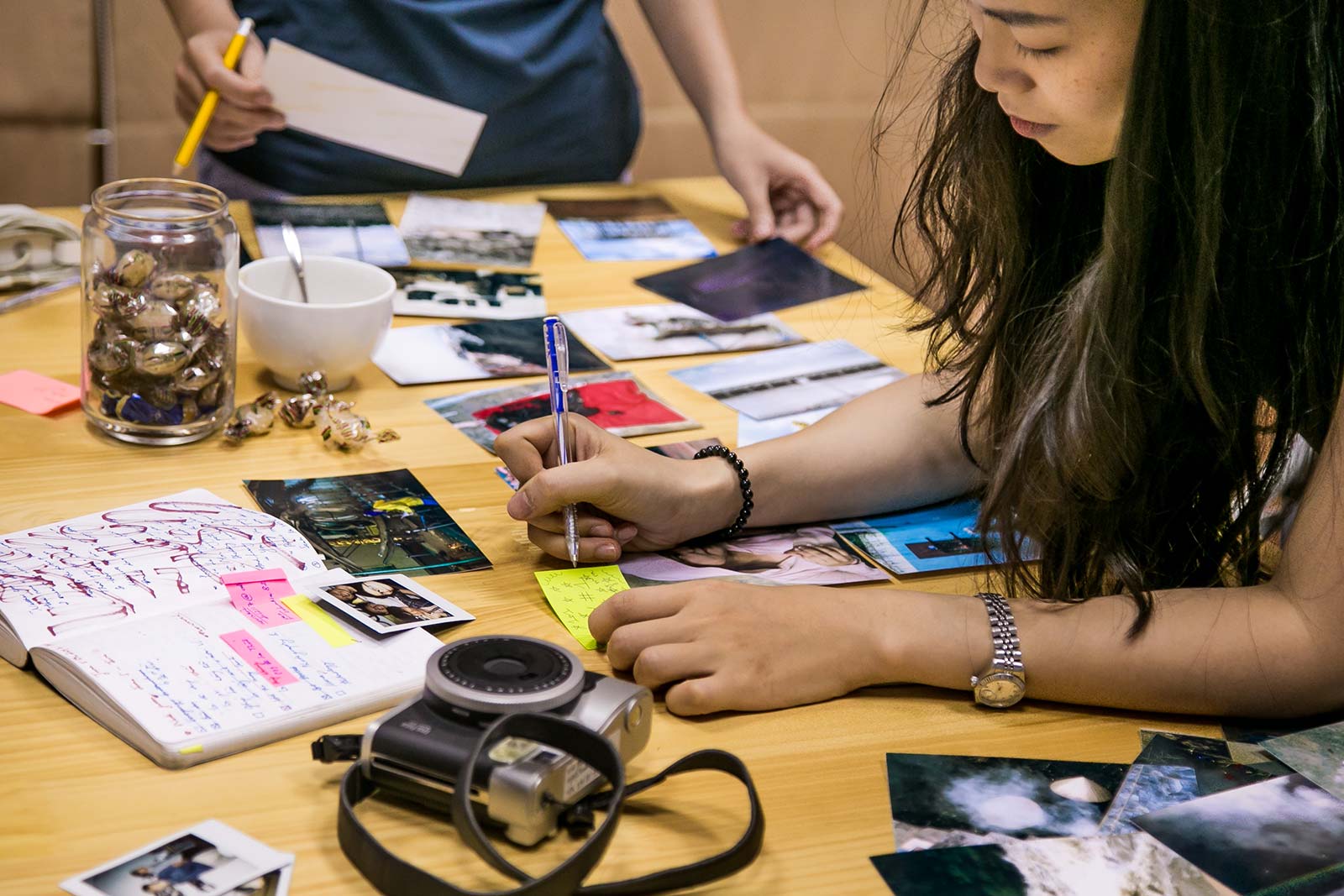 What's at our portfolio review?
A portfolio review session with Matca will normally take two hours, with the first 20 minutes beginning with a general introduction about portfolio and photo editing, the next 1 hour and 40 minutes discussing participants' series, and the last 30 minutes on drawing a conclusion and chit-chatting.
Venue: Each portfolio review session will be organized at a different place, to be informed to participants via email.
How to join? 
• Submit your application
Apply by filling in this form. Each portfolio review session is limited to 5 people on a first come first serve basis. If you just want to come and take a look, you can also fill in the form and choose the option "Visiting". Please be noted that due to our limited resources, you have to confirm your presence on that day so that the activities can run smoothly.
• Prepare your portfolio
For those that wish to have their portfolio reviewed, a collection of 20-30 printed photo size 9×12 minimum is required. A photographic portfolio is a collection of works that the photographer wants to "show off" to the public, potential employers, or it can simply be a personal collection.
Working with prints has been a long-established tradition for particular reasons: it is easier to form an overview of the project, convenient for sequencing, and more engaging with its physicality.
• Have the right mindset
Matca will try to give feedback as honest and constructive as possible to your works. To get the best out of this meeting, you need to have proper preparation for your portfolio, reflect on the direction of your photography journey and be willing to share your ideas as well as receive critique.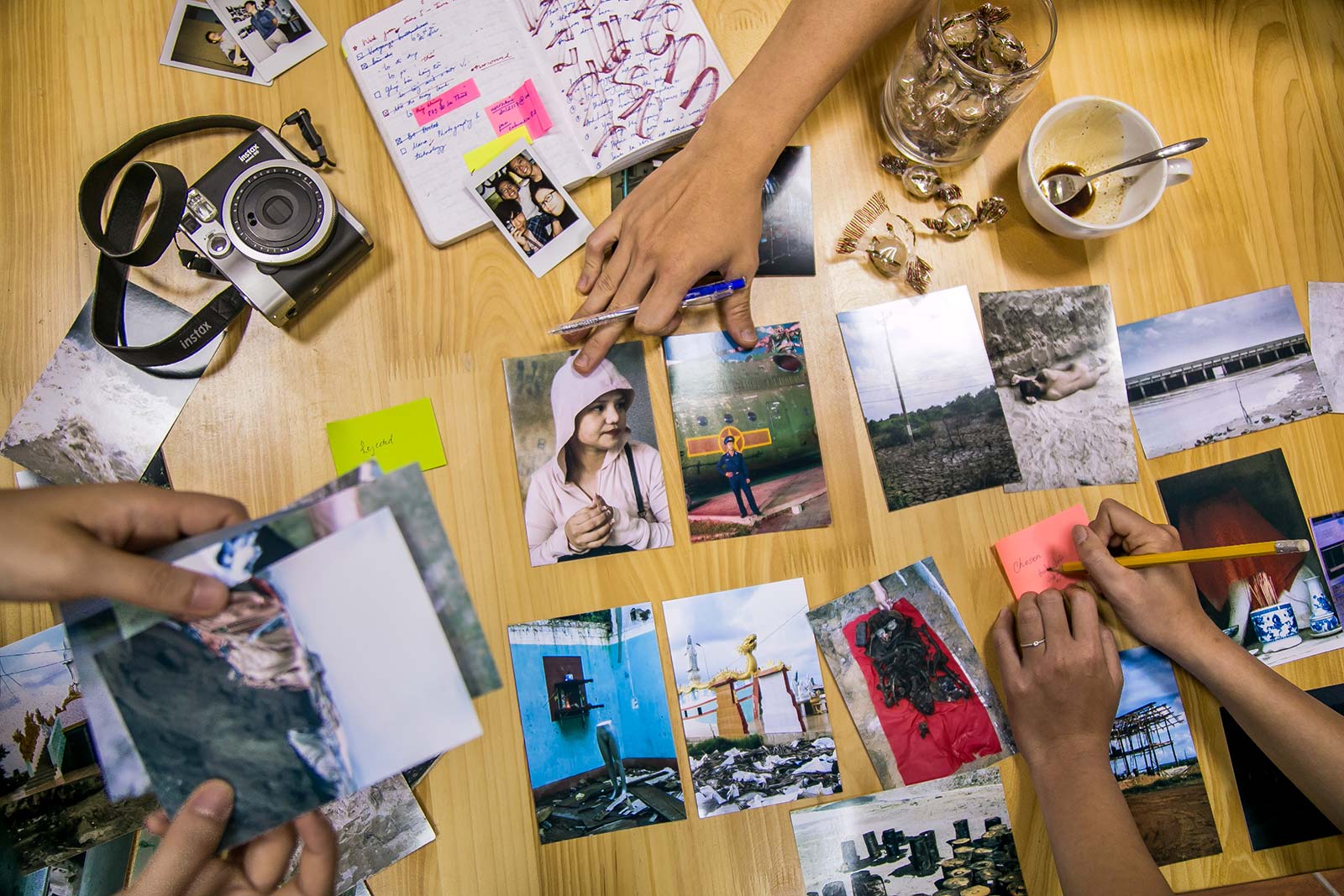 Why go to Portfolio Review With Matca?
• You will have a chance to showcase your works and receive feedback for your works from a team of professional photographers, fellow participants and special guest lecturers in the future. From that, you will be able to view your photos from different perspectives and identify a clearer direction to pursue your projects.
• You can learn editing – an important process in image-making. "A photography series can't be finished without editing to prepare for the outcome, be it publishing or printing. Without carefully choosing and sequencing to create a coherent story for viewers to follow, the photographer can hardly convey what they want to say with images. Editing is compared to taking photos another time with a rational mind." – said photographer Hai Thanh, who is currently coordinating visual storytelling workshops with portfolio reviews.
• You will be inspired and encouraged to work. Working on personal projects can feel lonely and difficult at times. As fellow photographers, Matca identifies with the frustration and hopes to provide insights from our experiences to help you overcome obstacles in your photography journey.
• Make new friends and enjoy our excellent coffee 🙂