On Sunday, June 17th, within the scope of the World Press Photo Exhibition 2018 in Hanoi, Matca in collaboration with The Embassy of the Kingdom of the Netherlands organized a portfolio review and a panel discussion titled "Photojournalism – Untold Stories." It has taken a long while for an international photography exhibition to arrive in Vietnam, and so this is a perfect opportunity for the photography community to sit back together and share stories about their chosen career.
In the first portfolio review ever held in Hanoi, more than 30 young image makers have had the chance to introduce their work and receive feedbacks from 9 experts from various fields: Sophie Boshouwers, Maika Elan, Jenny Vaughan, Linh Pham, Hai Thanh, Jamie Maxtone-Graham, Dong Hieu, Dinh Cam Ly and Nguyen Tien Anh Tuan. Participants were eager to receive professional feedback as well as suggestions on how to further develop their stories, or simply to meet their "idols" in person.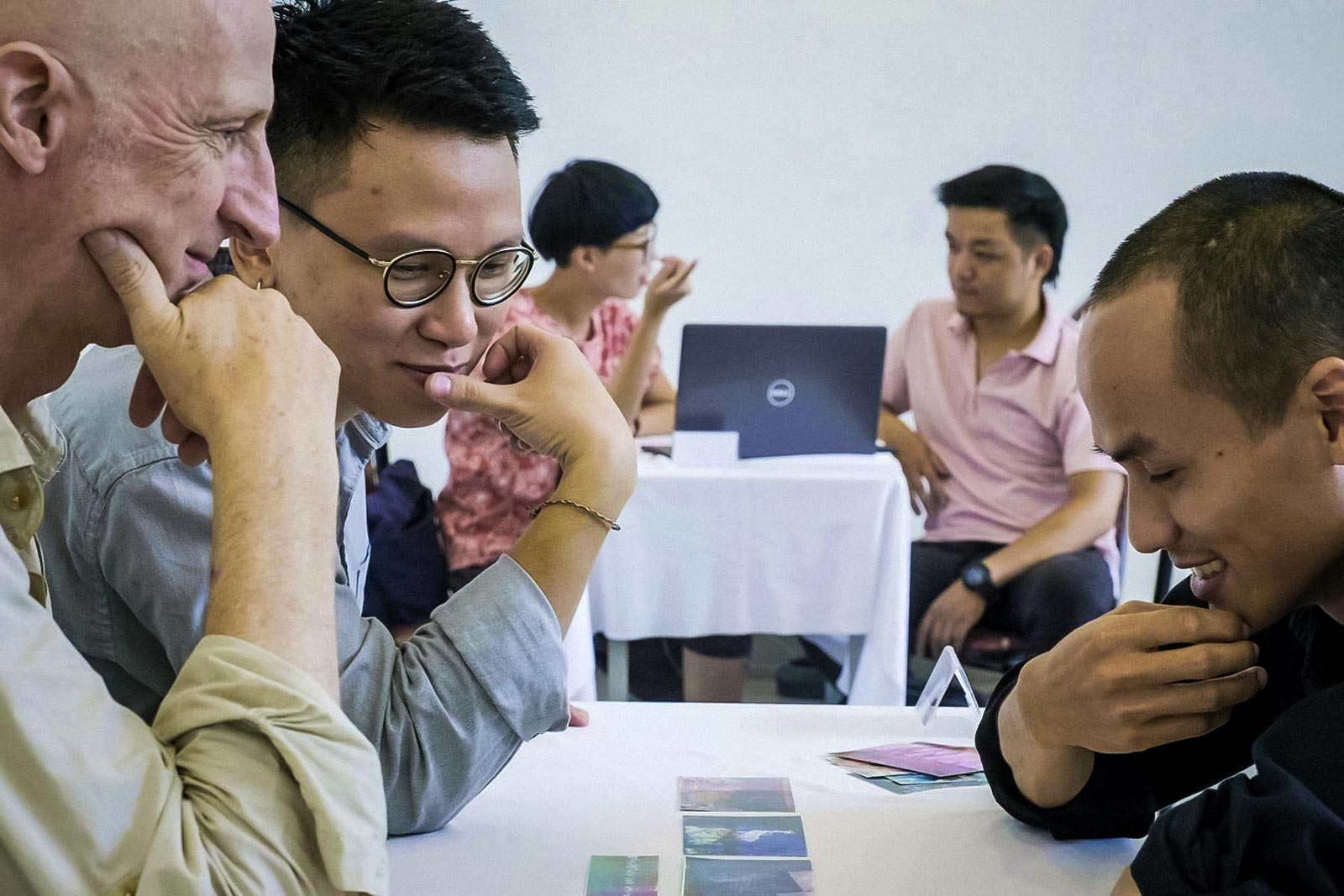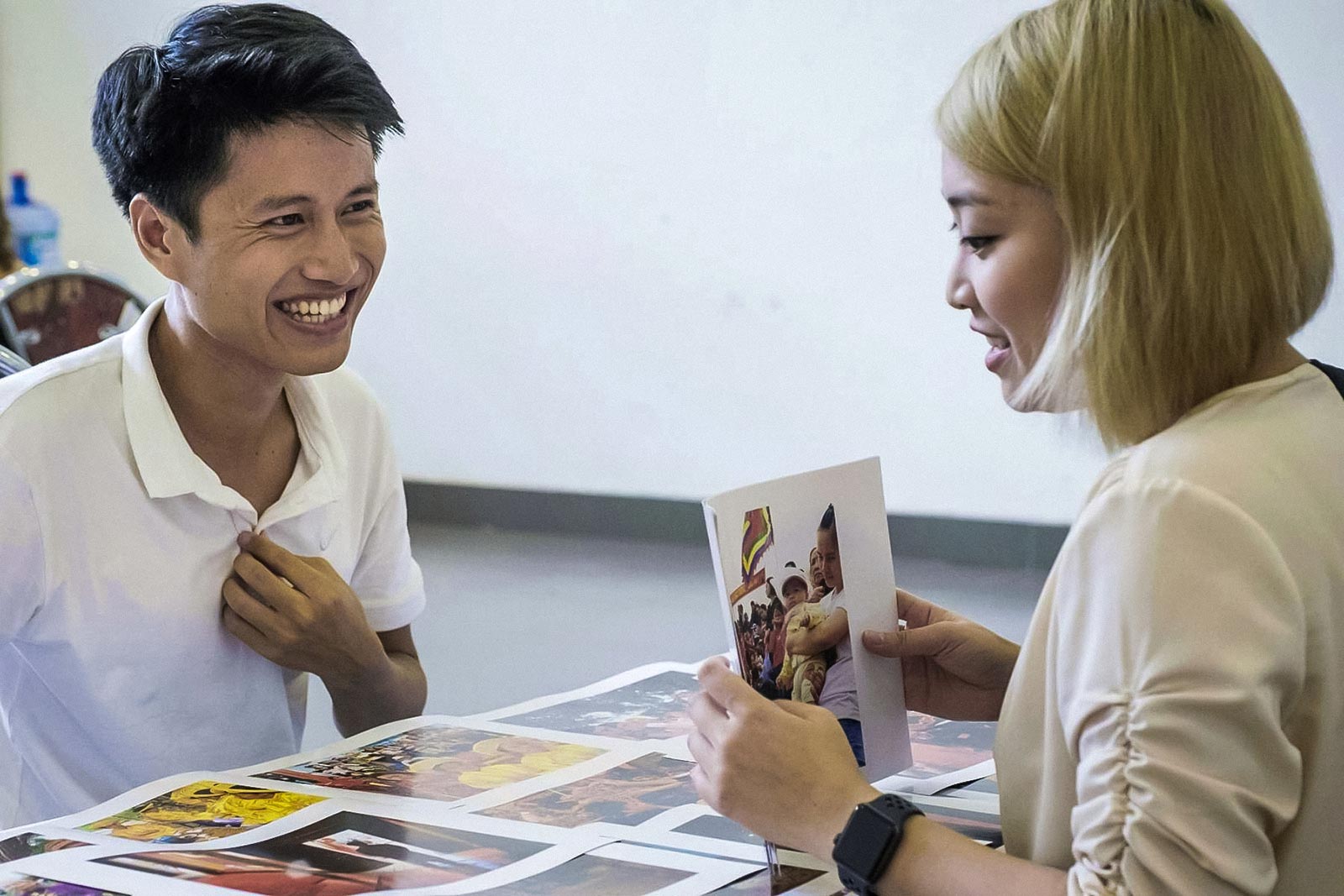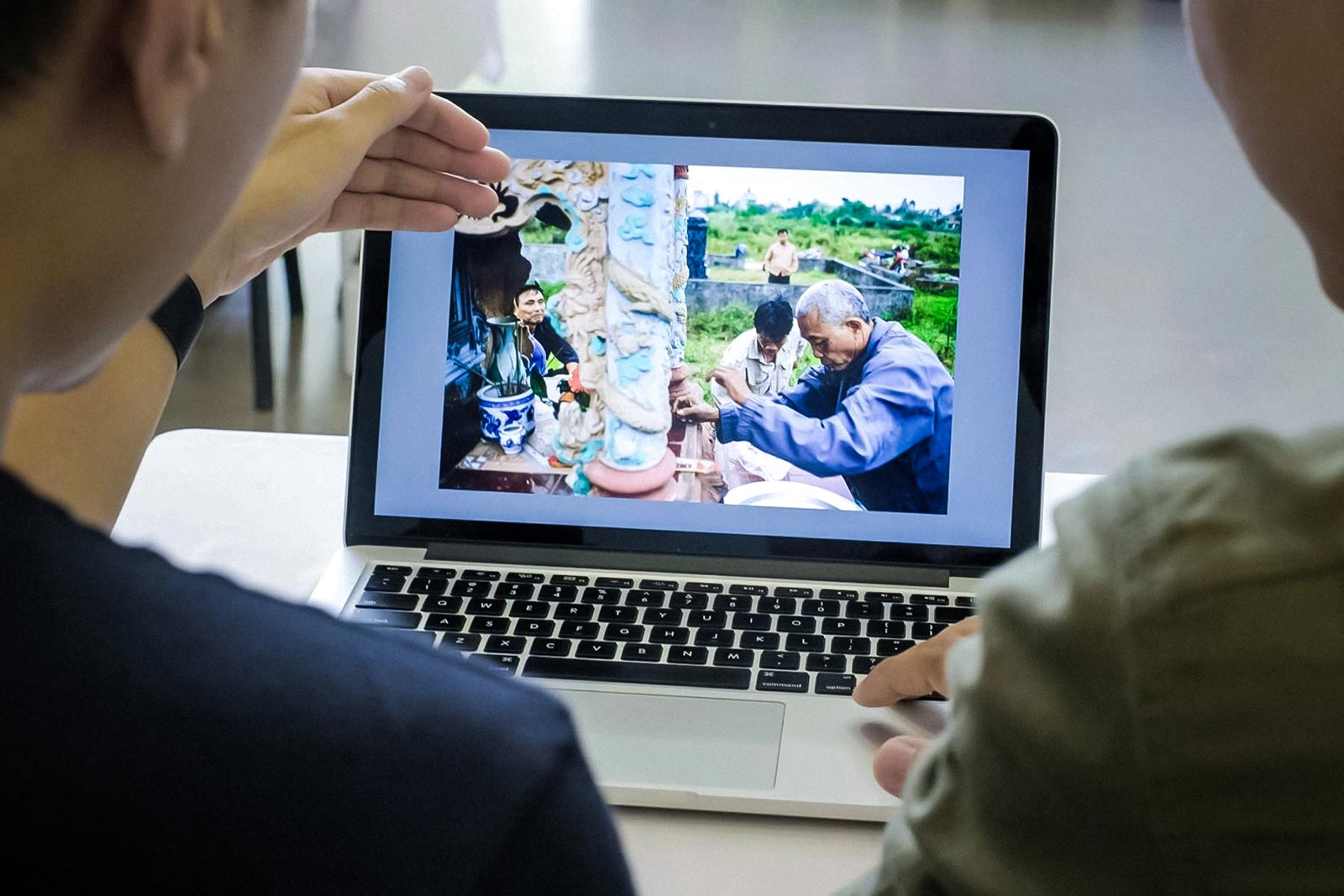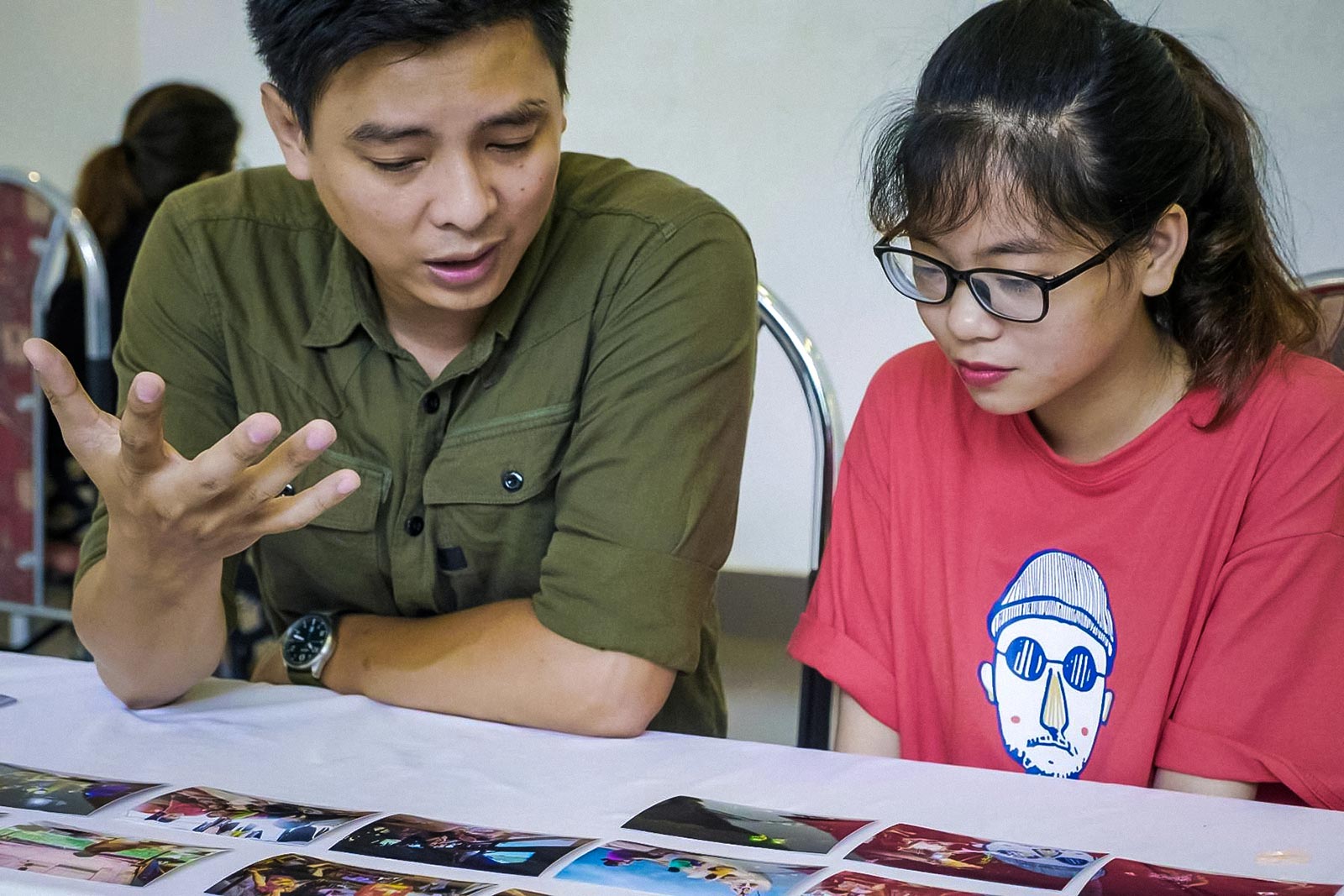 Nguyen Thanh Hue, a sophomore majoring in Photojournalism, shared: "Mr. Tuan has given me a lot of valuable comments, helped edit my photos and showed me new shooting angles to better complete my series. Besides, he also shared his work experience and inspired me a lot, cementing my choice to become a photojournalist in the future.
Since Ms. Maika has experience in taking pictures of Hanoi, I received a lot of helpful and thoughtful feedback on my ongoing project about the city. She helped me re-organize the series, showed me what to add, what to restore, and what to fix, so that I can have a comprehensive understanding and continue to work more effectively."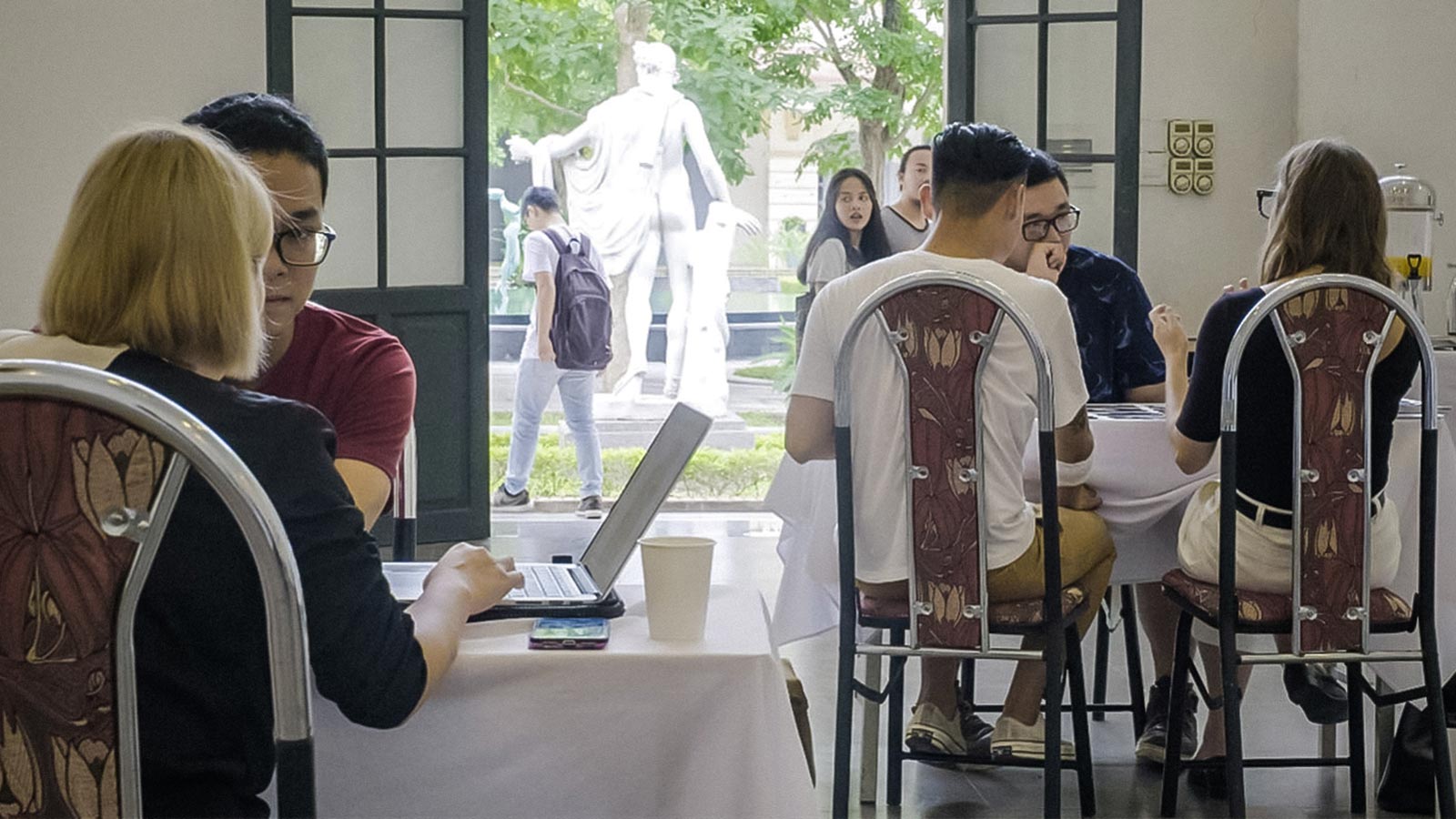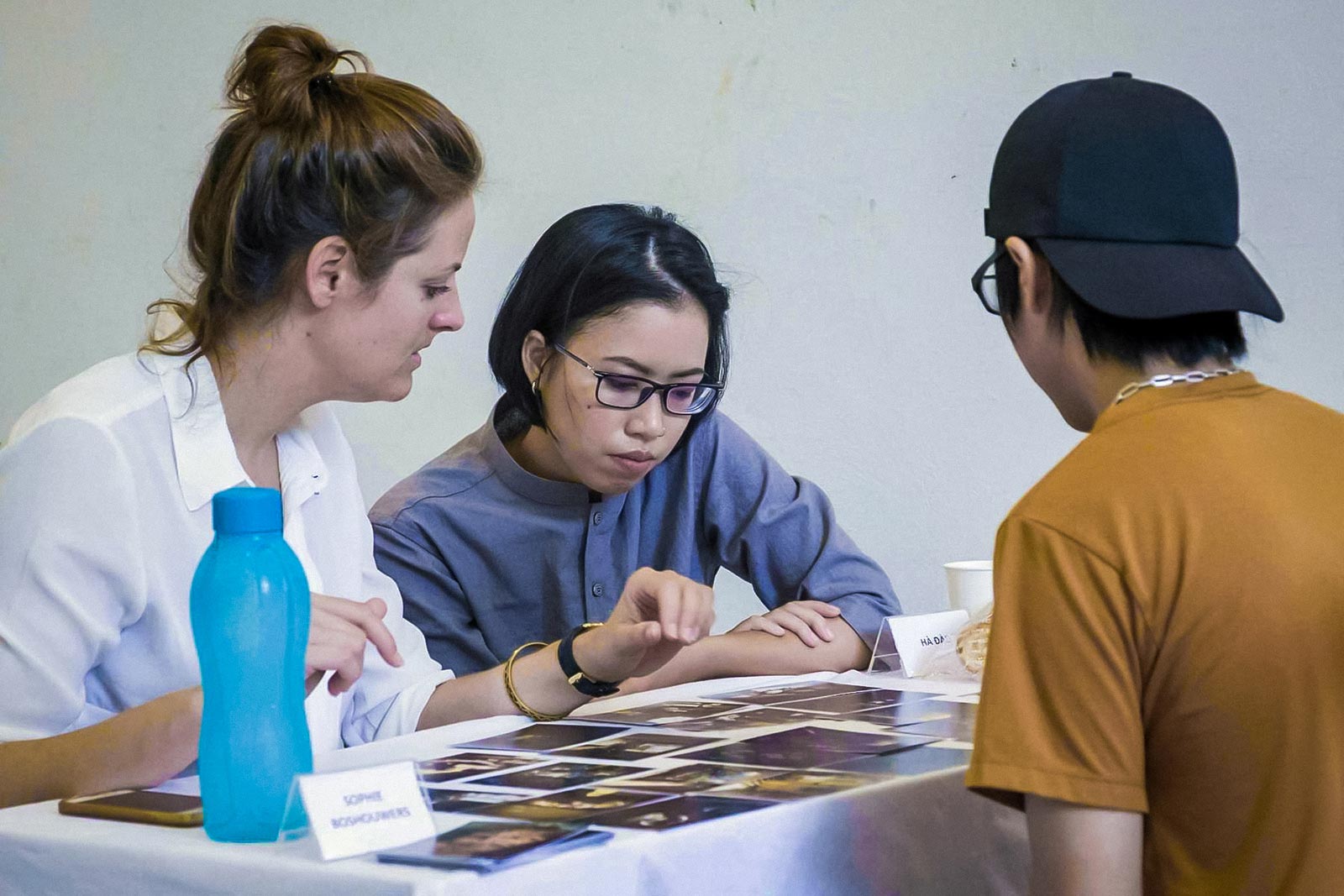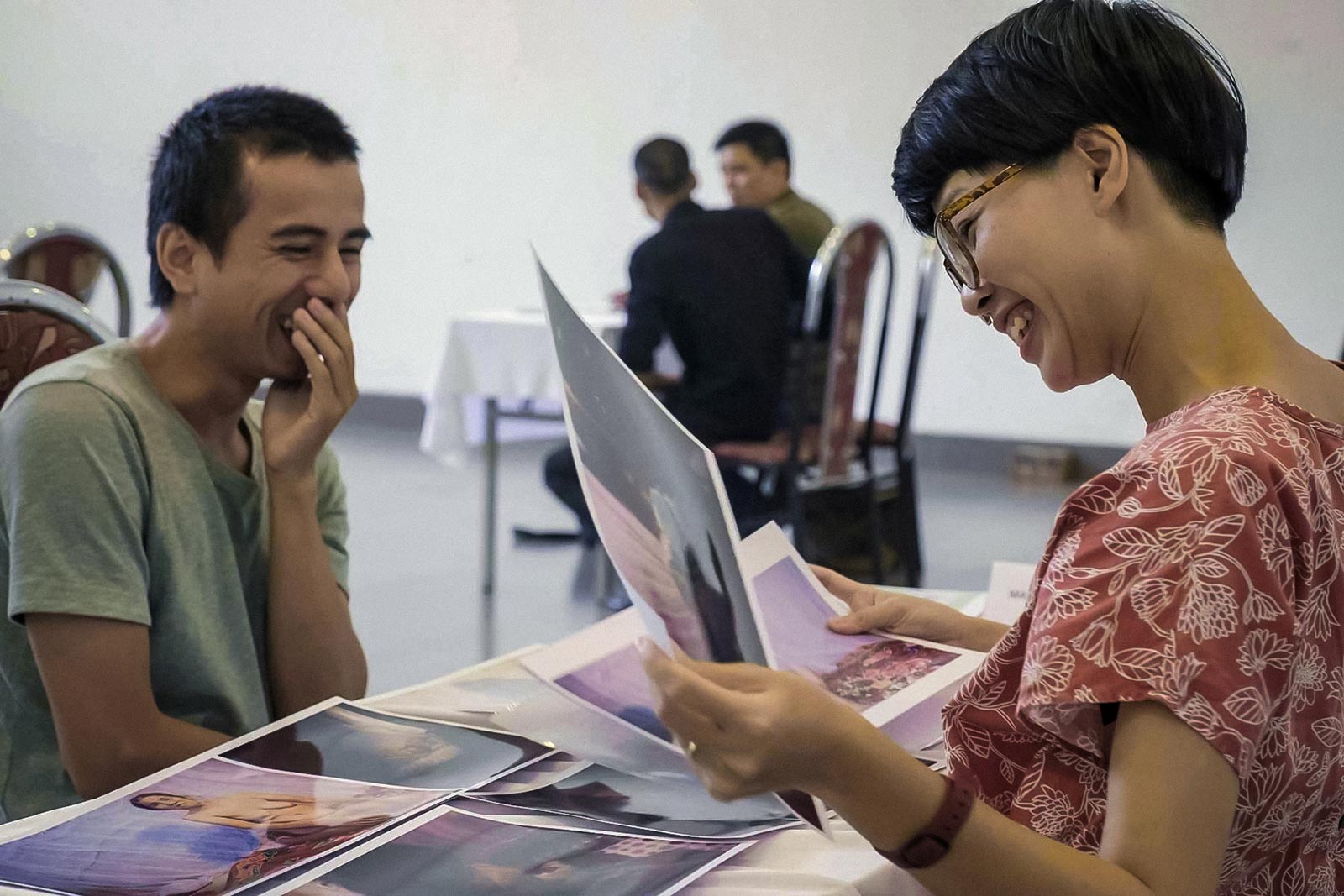 The humid and hot summer weather could not prevent young people with an interest in photojournalism from attending the panel discussion "Photojournalism – Untold Stories" in the afternoon. Five guest speakers were experienced photojournalists and documentary photographers with various practices: Hoang Dinh Nam, Maika Elan, Nguyen Tien Anh Tuan, Quynh Trang and Linh Pham. If senior photojournalist of AFP Hoang Dinh Nam appeared in public for the first time to share his experiences such as shooting in Iraqi war zones or the art of sending photos and competing in the era of traditional newspapers, news photojournalist Nguyen Tien Anh Tuan shared that the competition among online newspapers was only counted by seconds.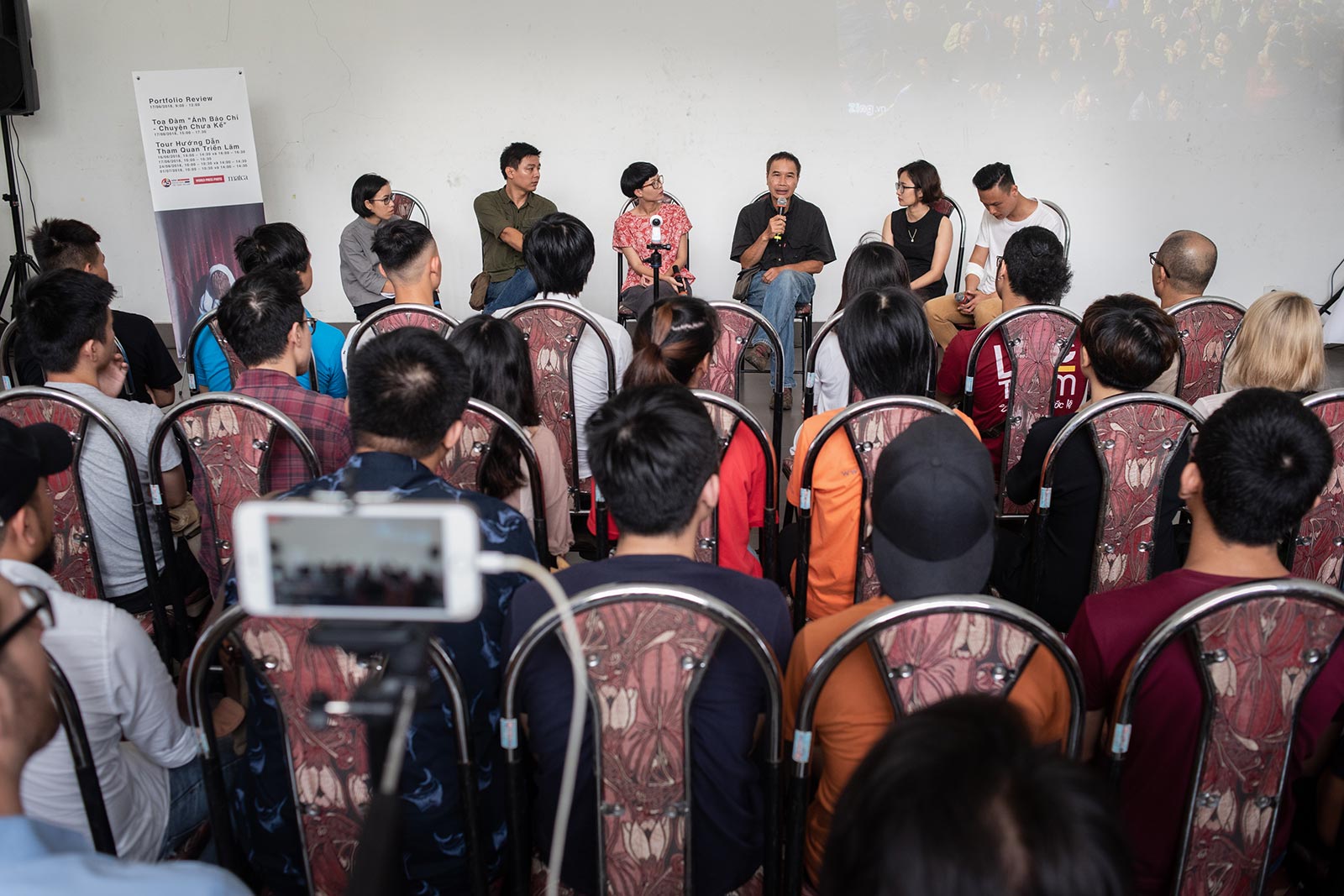 When it comes to approaching subjects – a topic that received a lot of attention from the audience, both Nguyen Tien Anh Tuan and documentary photographer Maika Elan agreed that the only key was sincerity. Maika shared that while shooting Hikikomori men for her latest project, she had had to wait almost two months for her characters to get ready and comfortable with the camera. Meanwhile, veteran journalist Hoang Dinh Nam and young photographers like Linh Pham, Tien Tuan, and Quynh Trang all shared their "accidents" while working that most photographers had encountered, among which the most typical was when the journalist's presence was not welcomed.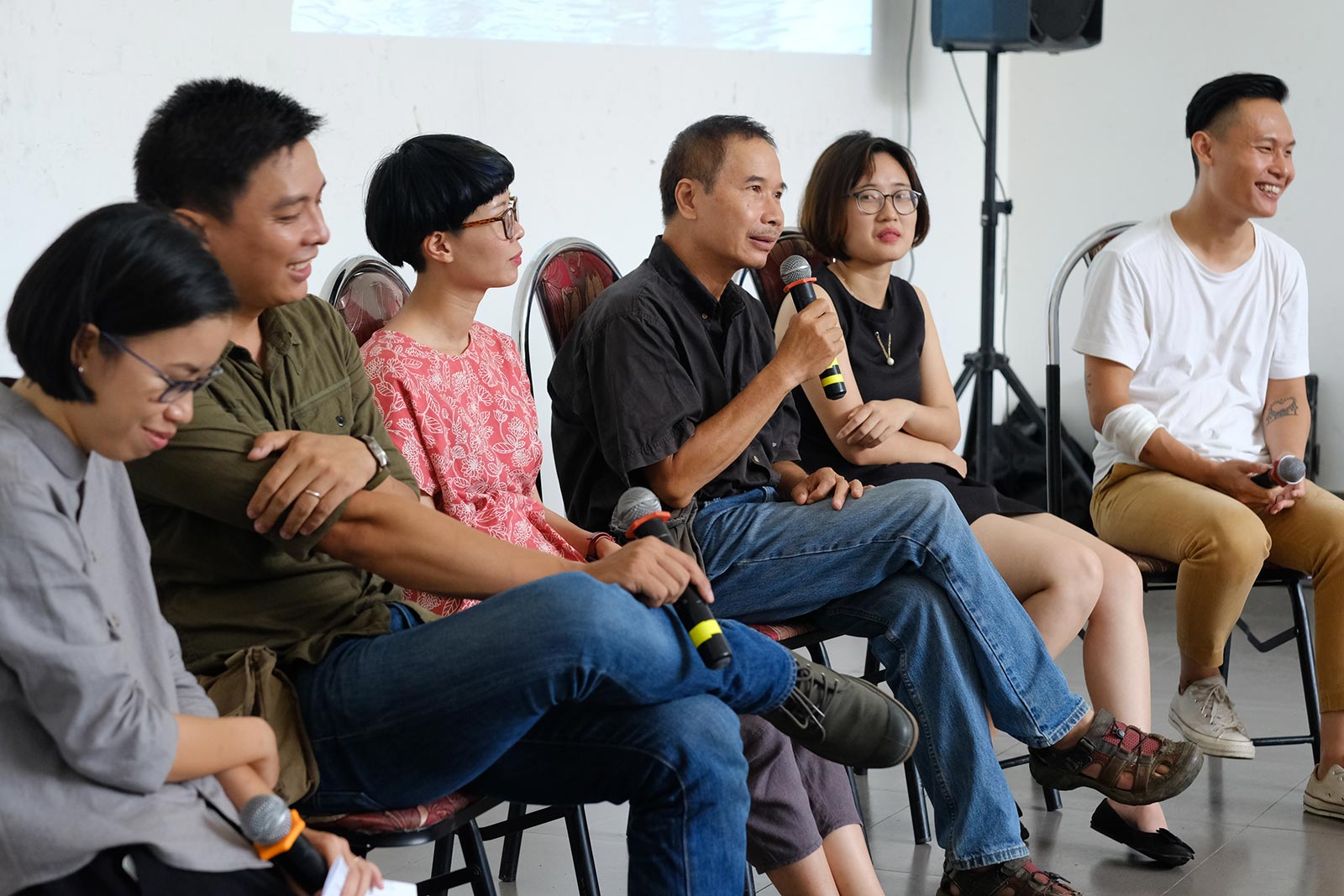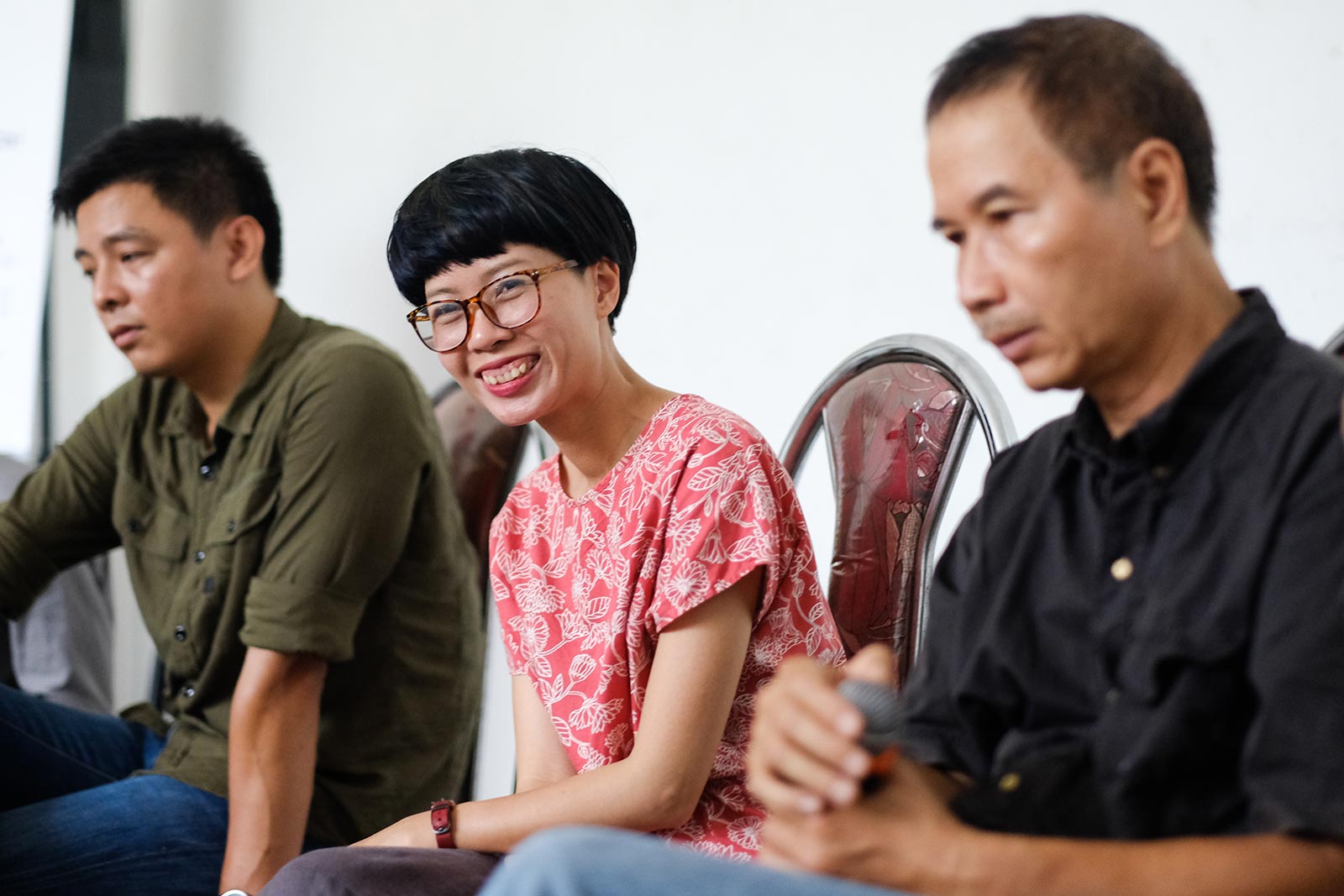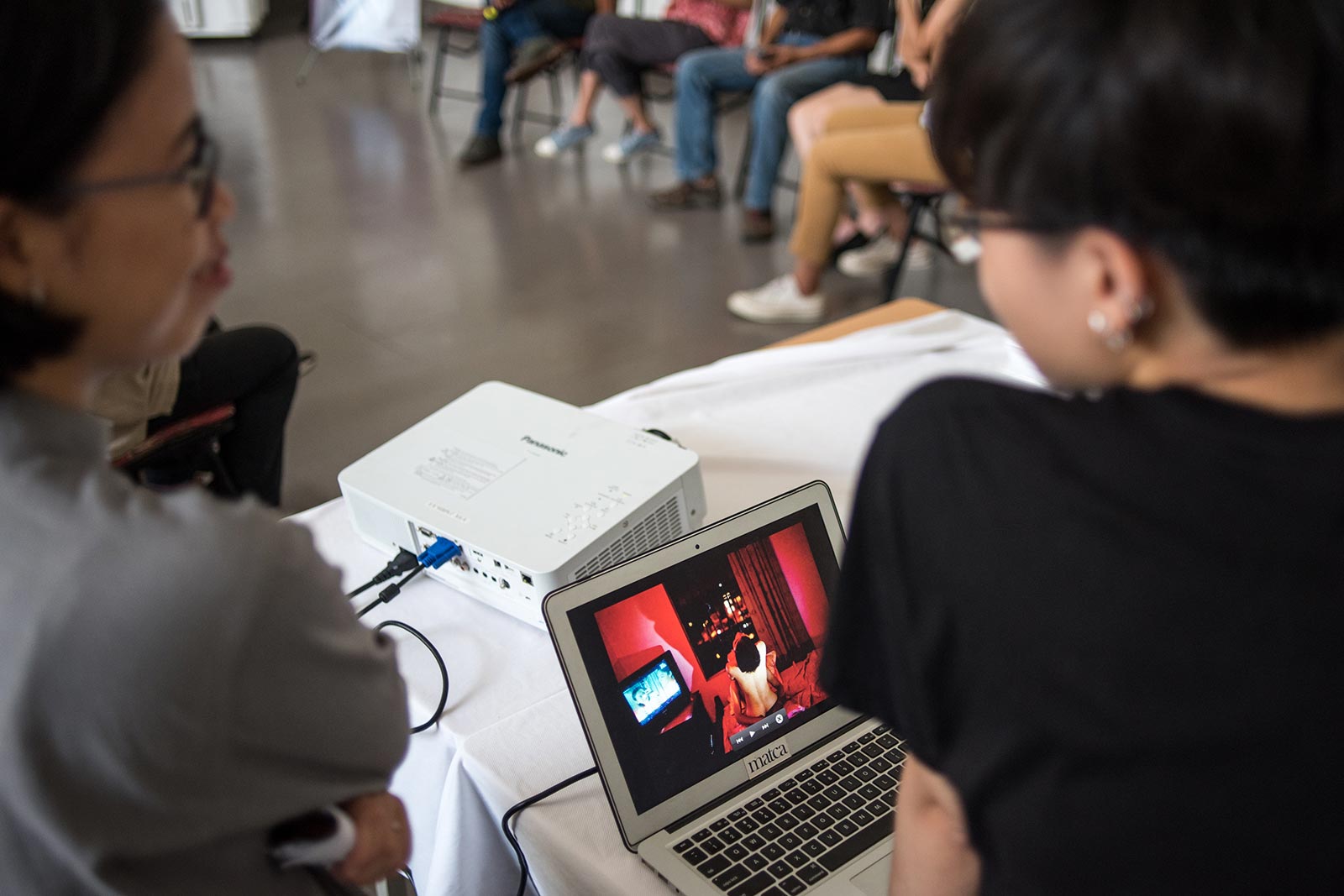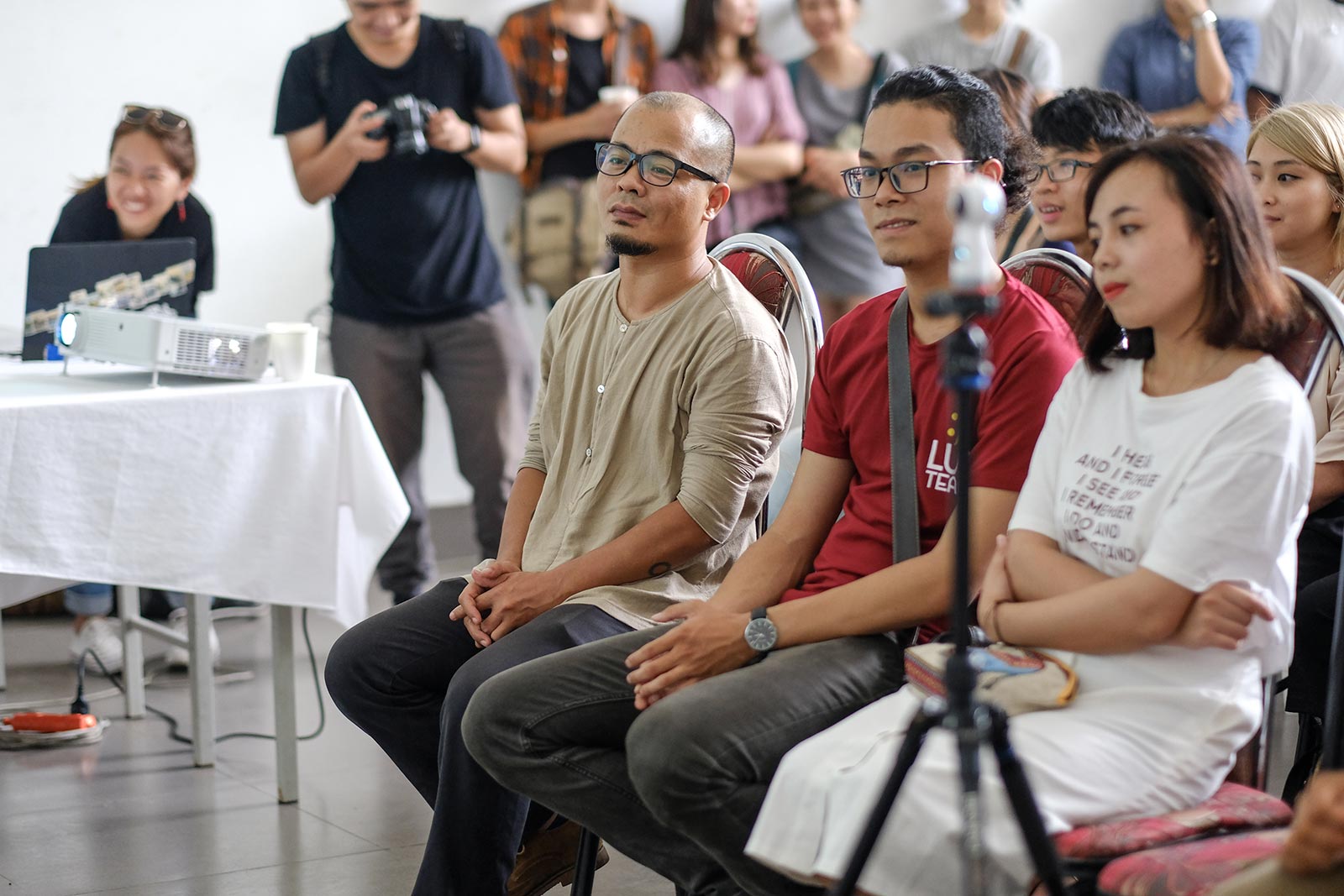 Education in photojournalism was also one of the topics brought up for discussion because among five guest speakers, only Quynh Trang – the youngest of all – had received official education in photojournalism. If Hoang Dinh Nam had 10 solid years as a news reporter before switching to photojournalism, Linh Pham along with Maika emphasized the importance of short workshops in supplementing practical knowledge and a professional network. Photojournalist Tien Tuan admitted that he started out as an "amateur," and that he chose to learn directly from the scene as well as observe his seniors.
Along with valuable insights, the guests also shared a lot of interesting and ironic stories in the challenging yet memorable process of practicing photography. Matca hopes that these sincere sharings from the guest speakers have helped the young audience have a better understanding of the opportunities and challenges of photojournalism, so as to gain inspiration and knowledge about their chosen career.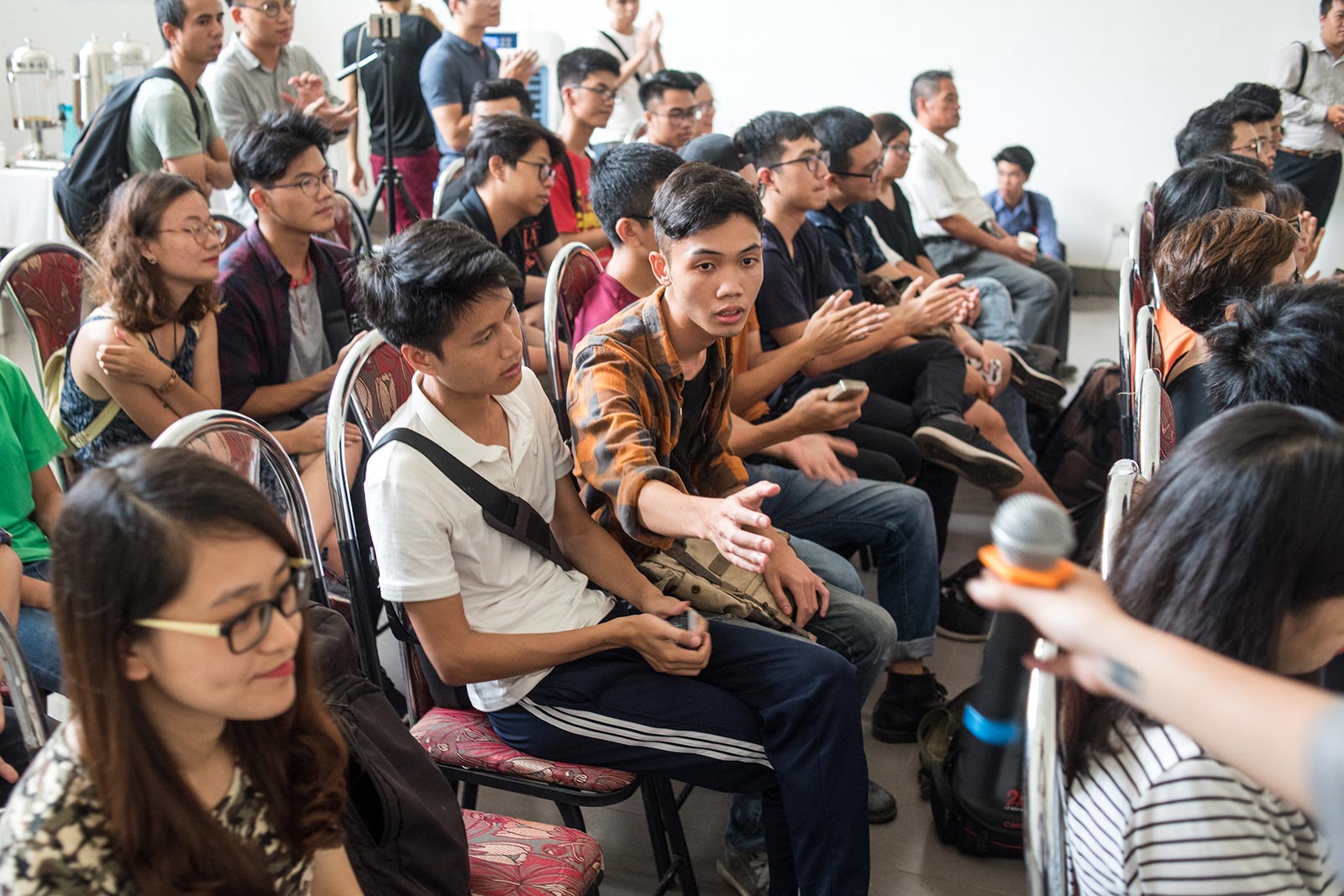 The World Press Photo Exhibition will continue to open from 9:00 to 19:00 every day at Vietnam Institution of Fine Arts until 6/7/2018.