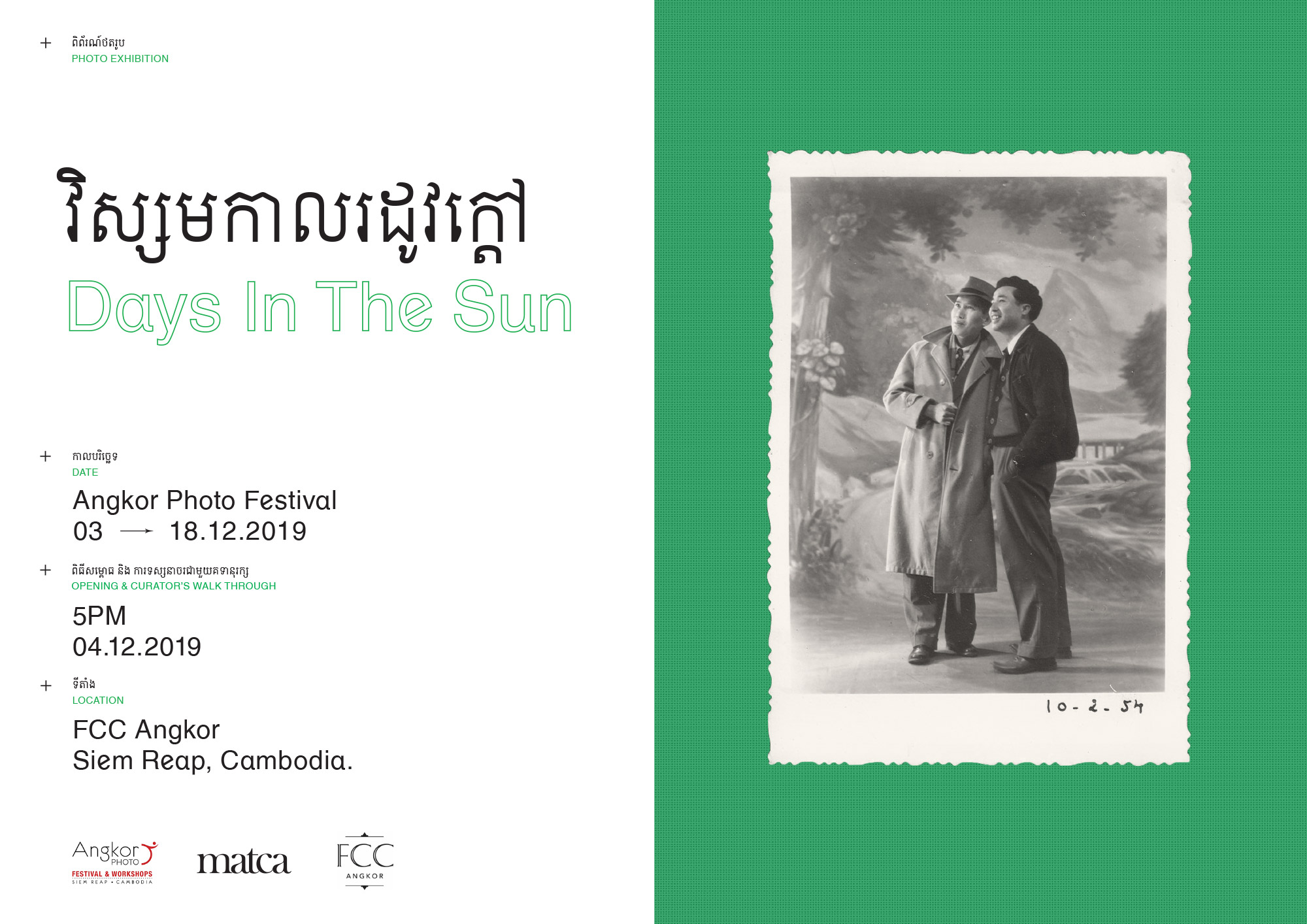 Exhibition: 03 – 18.12.2019
Location: FCC Angkor, Siem Reap, Cambodia
Free entrance.
It started in Hai Phong, 1926. After two years learning the trade from a relative, 15-year-old Nguyen Van Chanh from Lai Xa village decided to take out a hefty loan to open his own photography studio, called Luminor Photo. During the French colonial period in Vietnam, Luminor Photo expanded to four branches across the commercial hubs of Hai Phong, Hanoi, Sapa, and Lang Son. Although a portrait taken at Luminor Photo was said to cost 10 times the average market price, the studios attracted a great number of customers, the majority belonging to the upper class willing to pay for exceptional quality and customer service. 
The success of his business afforded Chanh great freedom, both in life and in photography. As the executive manager, he rarely took pictures for clients. He brought his camera into his own home and on multiple road trips across the country, documenting his surroundings, family and friends. The images were then arranged in albums based on their location and time, occasionally accompanied by his writing in French. 
While formal studio portraits imply Chanh's authority and technical perfectionism, the casual, sometimes artless snapshots reveal a fun-loving side of the young boss. Chanh himself was a distinct subject, often seen in bespoke suits with sleek, shiny hair, at the center of group photos or posing in scenic spots, looking to the horizon. Against the backdrop of northern Vietnam in the first half of the 20th century, Chanh's family could be seen strolling around Hanoi Botanical garden in the sun, enjoying summer holidays at Do Son Beach and Ha Long Bay, making pilgrimages by boat to the Perfume Pagoda, and throwing lavish birthday parties with cupcakes and champagne. 
But all that did not last long. After the crumbling of the French rule in 1954, the North Vietnamese government socialized industry and trade, and Luminor Photo was incorporated into a photographic cooperative. Chanh was reassigned as an accountant but retired early, spending the last years of his life in a quiet, mountainous town.  
What can audiences today take from fragmented memories of a vanished world? As appealing as the yellow-tinted aesthetic of old photographs might be, the decision behind exhibiting this visual diary is not to evoke nostalgia. Salvaged from three albums once owned by Nguyen Van Chanh and his firstborn daughter Bach Diep – the first female Vietnamese film director, the collection depicts an unusual way of life during a defining period in Vietnam history, offering a glimpse into how an individual has played by his own rules and made his mark with photography during wartime. As each photo demands viewers' attention for details that signify its historical context, such as fashion, vehicles and architecture, it presents an opportunity for the past to not only be revisited, but also recontextualized and reinterpreted. 
The story of Nguyen Van Chanh and Luminor Photo is part of Makét 01 – A Vietnamese Photography Village, the first printed publication and an attempt by Matca to connect the dots in the long journey of photography in the country. Though humble in scale, the exhibition seeks to expand discussions about the much neglected role that studio portraits and vernacular photography, or the family album medium in particular, plays in national art and history.