In recent years we have witnessed a concerted attempt in journalism to stimulate viewers' senses, especially our sight. Behind every jaw-dropping photo story on prestigious international publications are not only the effort of photographers and journalists, but significant contribution from editors, including photo editors. They are the unsung heroes fluent in the visual language, who oversee the look of their publication, support and push a team of photographers. There are many cases in which experienced photo editors have become a rational voice that photographers trust to guide them in their career. Metaphorically speaking, if photographers hunt raw diamonds in the most isolated places, photo editors will be mindful jewelers who take on the job of perfecting them.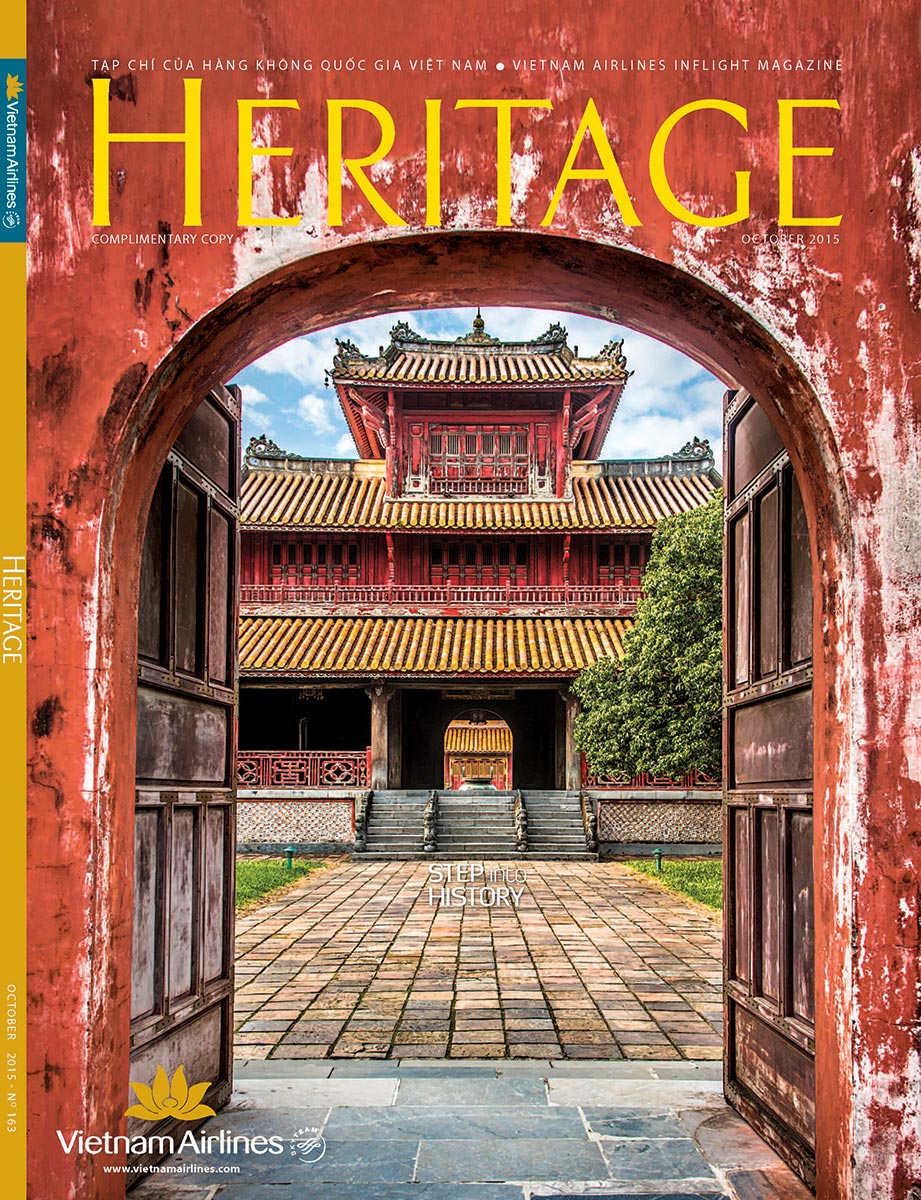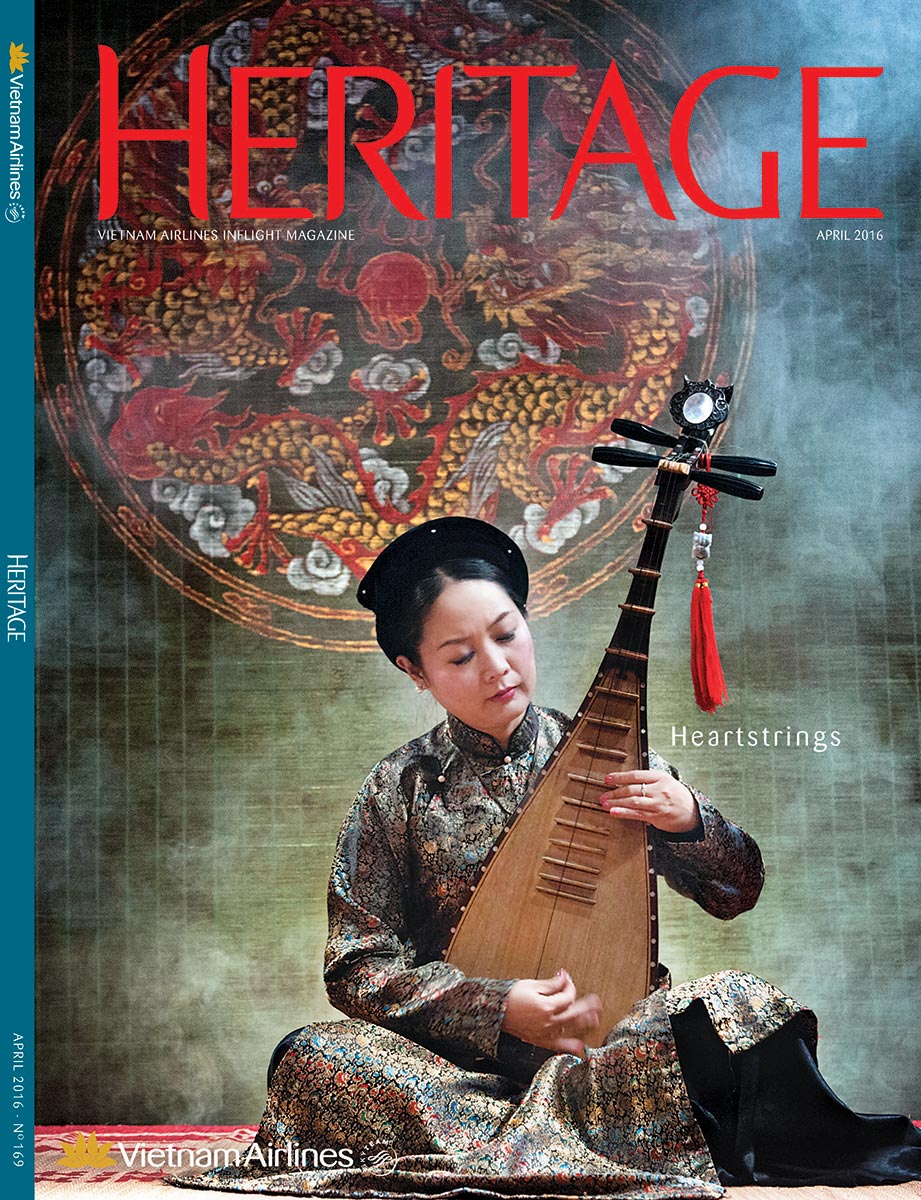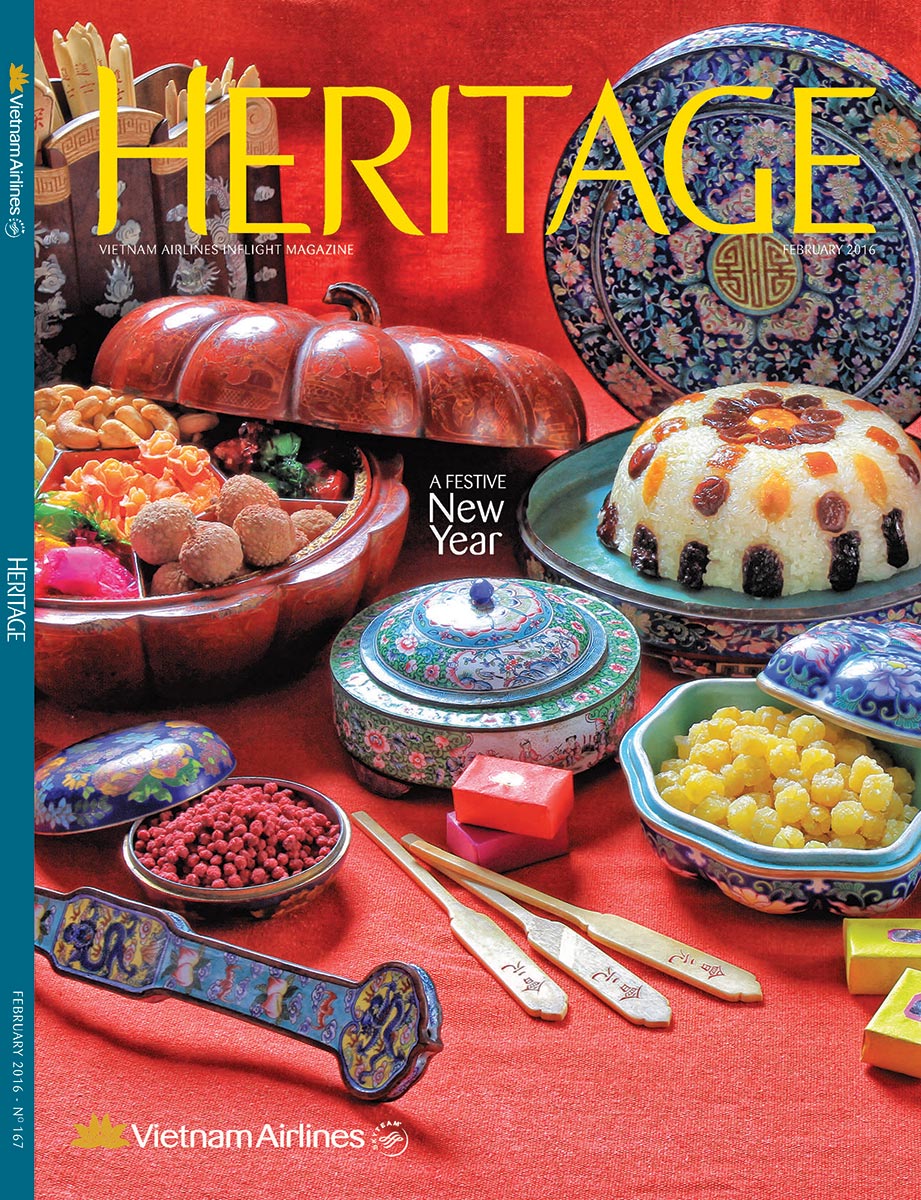 However, photo editors are often under-appreciated and misunderstood in the local journalism landscape. The final decision to choose images belongs to layout designers and the term "photo editors" is ironically mistaken for retouchers. Matca has had the opportunity to speak with Dinh Cam Ly, one of a few photo editors in Vietnam from Heritage inflight magazine. Read on to know how she views images and the criteria for the ongoing photo competition Heritage's Journey.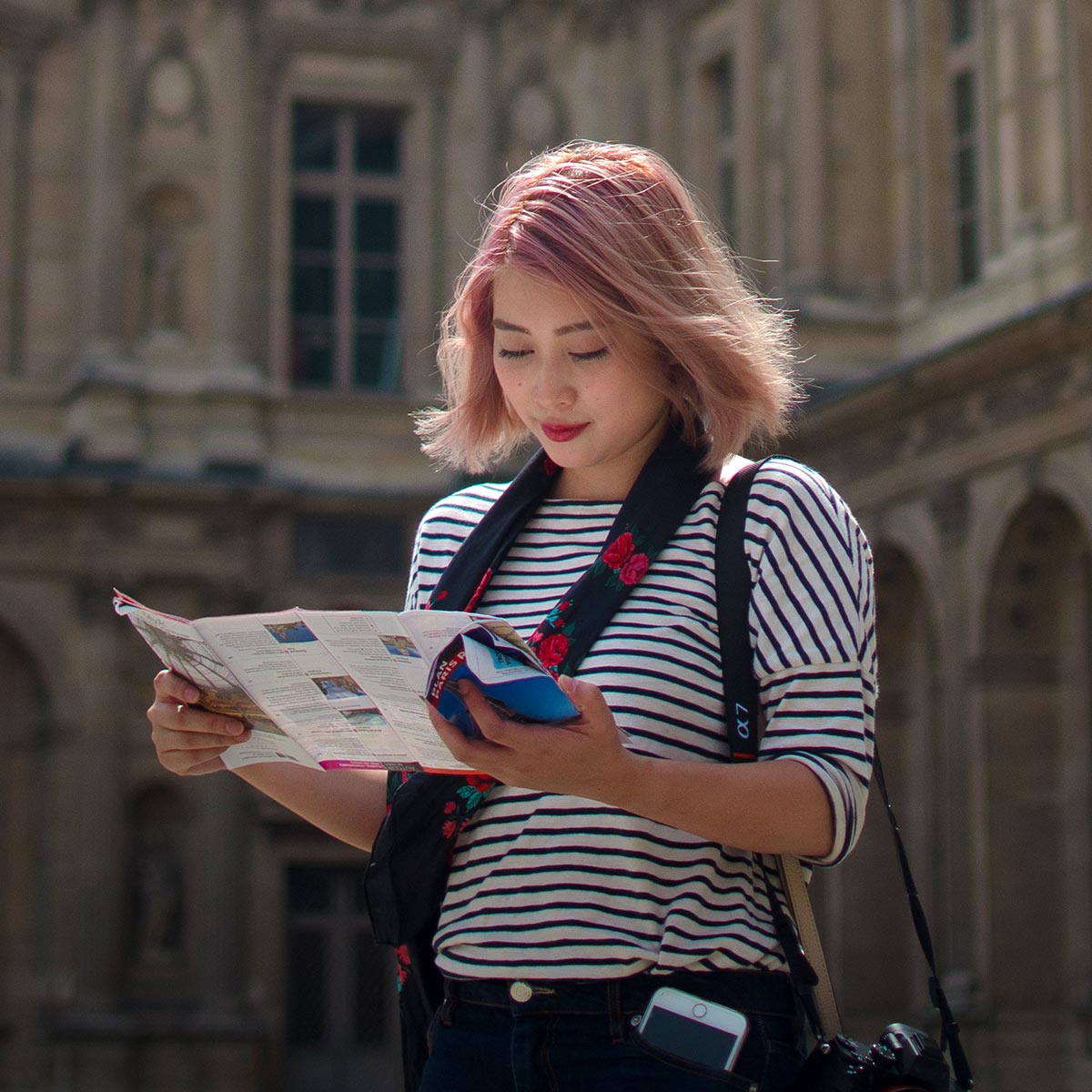 People who take up a position of a photo editor like you in Vietnam are few and far between, and your job is not so often clearly understood. Can you share what role you play in Heritage magazine?
I rarely get to meet other fellow photo editors so perhaps the number is really small (laugh). Before, there was no photo editor so photos were sent straight to the design department. Then I took the job, collecting photos from many sources, selecting suitable ones, and finding new works if the submissions don't meet our expectations. I am like a filter before photos meet the designer.
Photo editors will determine the look of the publication; and besides general criteria, it is very much up to personal taste. Our designer also has a great taste that contributes to the success of Heritage magazine.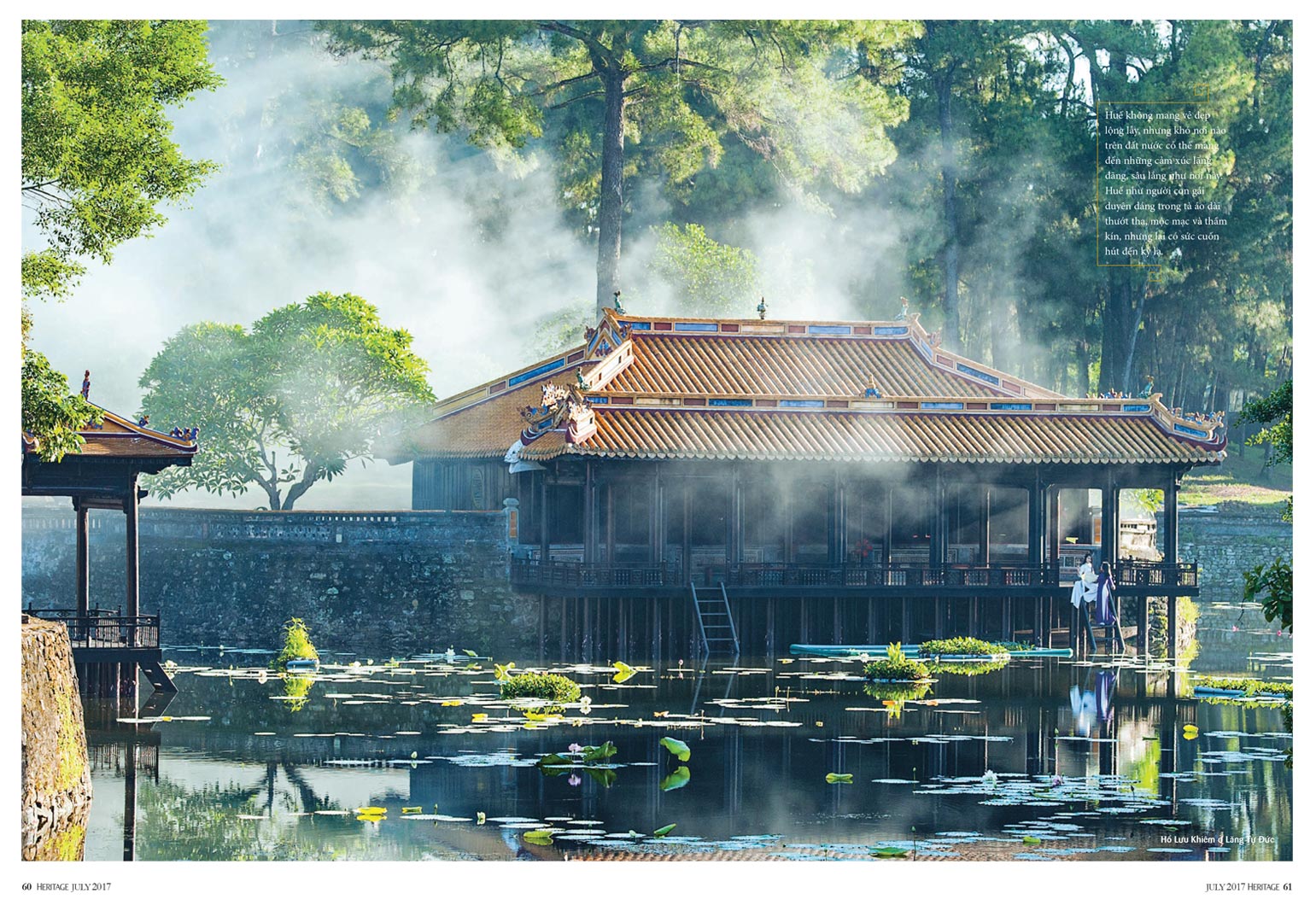 And what are the basic criteria for photos that get published on Heritage?
Heritage is not a photography magazine; however, images play a very important role. As the inflight magazine will be read in a low light and shaky condition, it is hard to rely on text.
So we always prioritize using photos to illustrate the piece. For that purpose, a photo story should be informative and consist of multiple angles, wide shots conveying a panoramic view and a close up shot that shows details for example. It's boring to look at one wide shot after another. That's some basic requests.
Images in a magazine should also stay consistent. A long time ago when there wasn't digital cameras, Heritage used only film photographs, but now we rarely use them next to high quality digital photos. Except for historical pieces in which archive images will be used.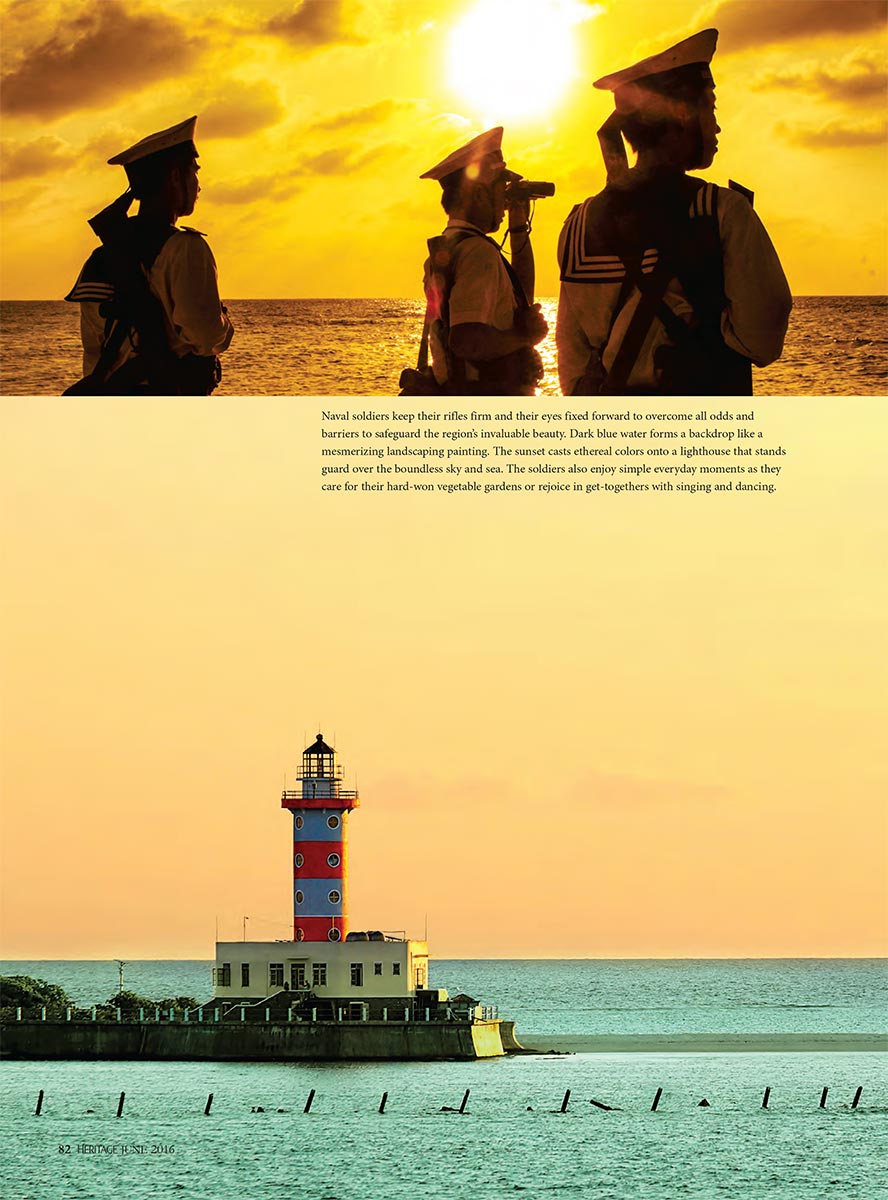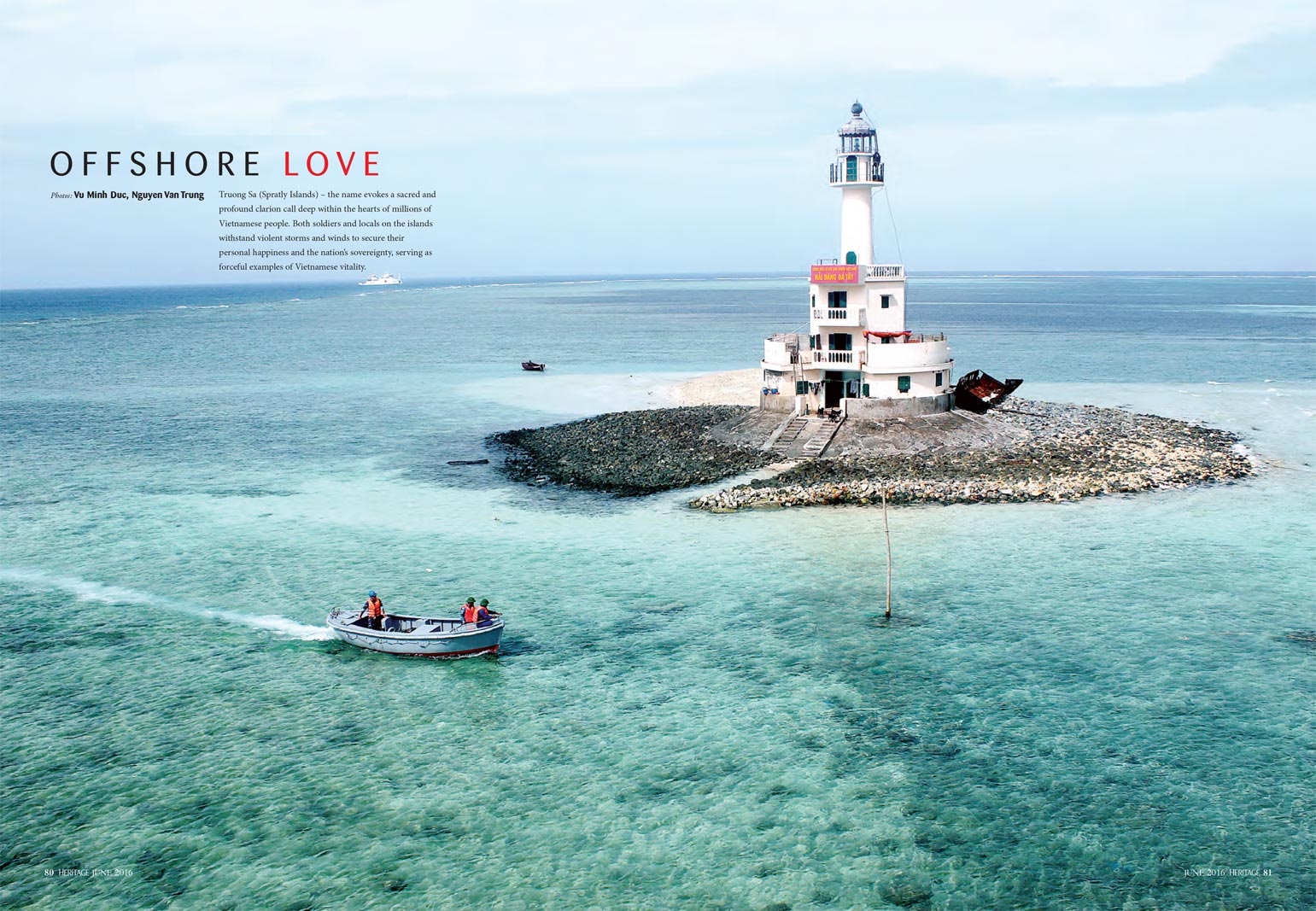 Without any staff photographer, how do you manage to find sources of images? And how can a photographer contribute to Heritage?
I used to have to just go around and ask, it was hard. But after a few years I have been able to form a group of contributing photographers nationwide. There are 12 issues each year with set topics, the February issue is often about Tet, the May issue is about Northern Vietnam, the June issue is often about beaches, etc. We cover the North to the South, from the plains to the plateaus. There are photographers specializing in each topic and region.
Regarding how to contribute to Heritage, you can always connect with me via camlydinh@gmail.com or my Facebook (laugh). We might just be exchanging contacts at first but I always keep yours in case. The annual photo competition Heritage's Journey is for finding beautiful works, and also for expanding our network of contributors. As many want to work with Heritage but they don't know me and I don't know them, this is a playground to meet one another.
As the co-organizer and judge, do you look forward to anything unconventional this year?
I think it is quite hard to expect anything groundbreaking. Yet I do hope that with each story, the authors will put in more effort in editing, and try not to cram everything in one series. This year, the final prize is more valuable and there are various activities on our Facebook fan page. With the sponsorship from Leica Vietnam, I hope that this competition can be expanded and become a continuing playground for photography enthusiasts.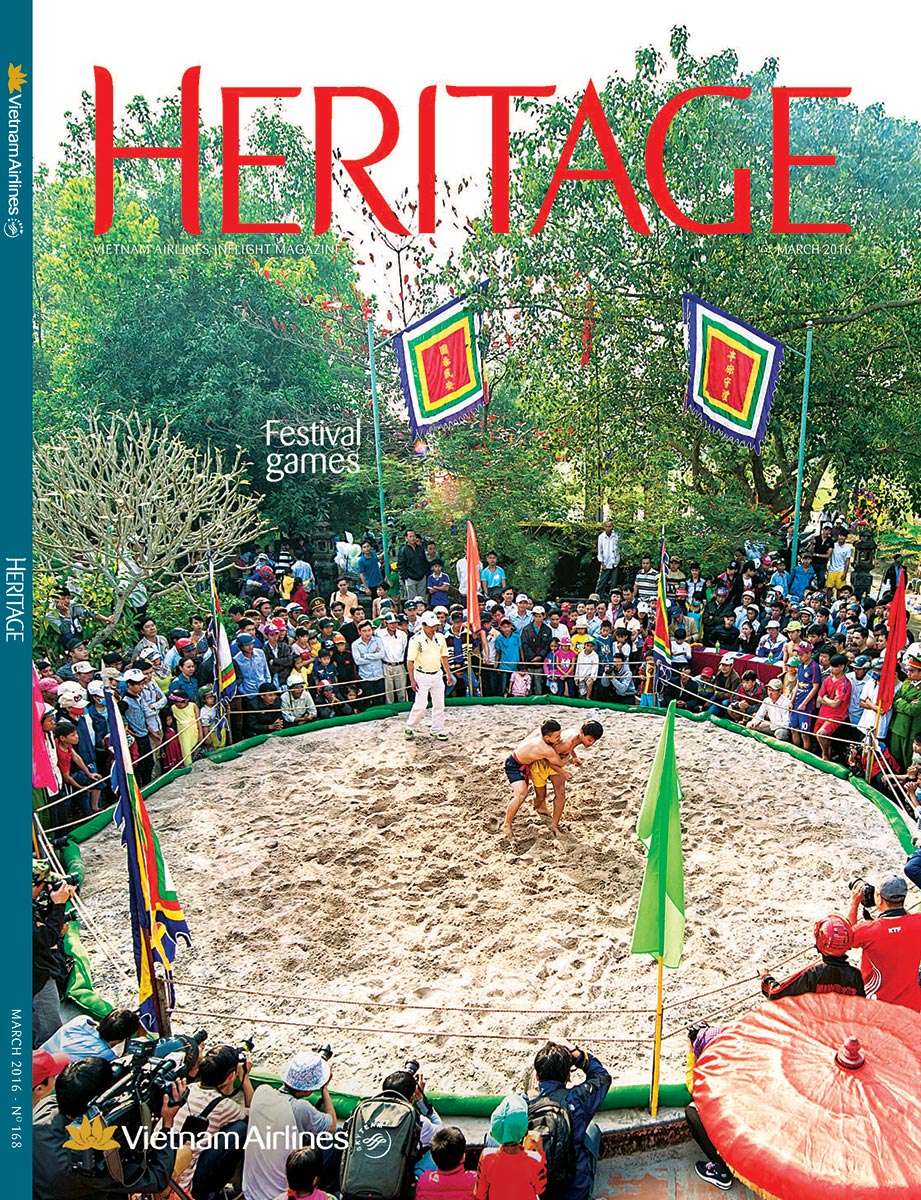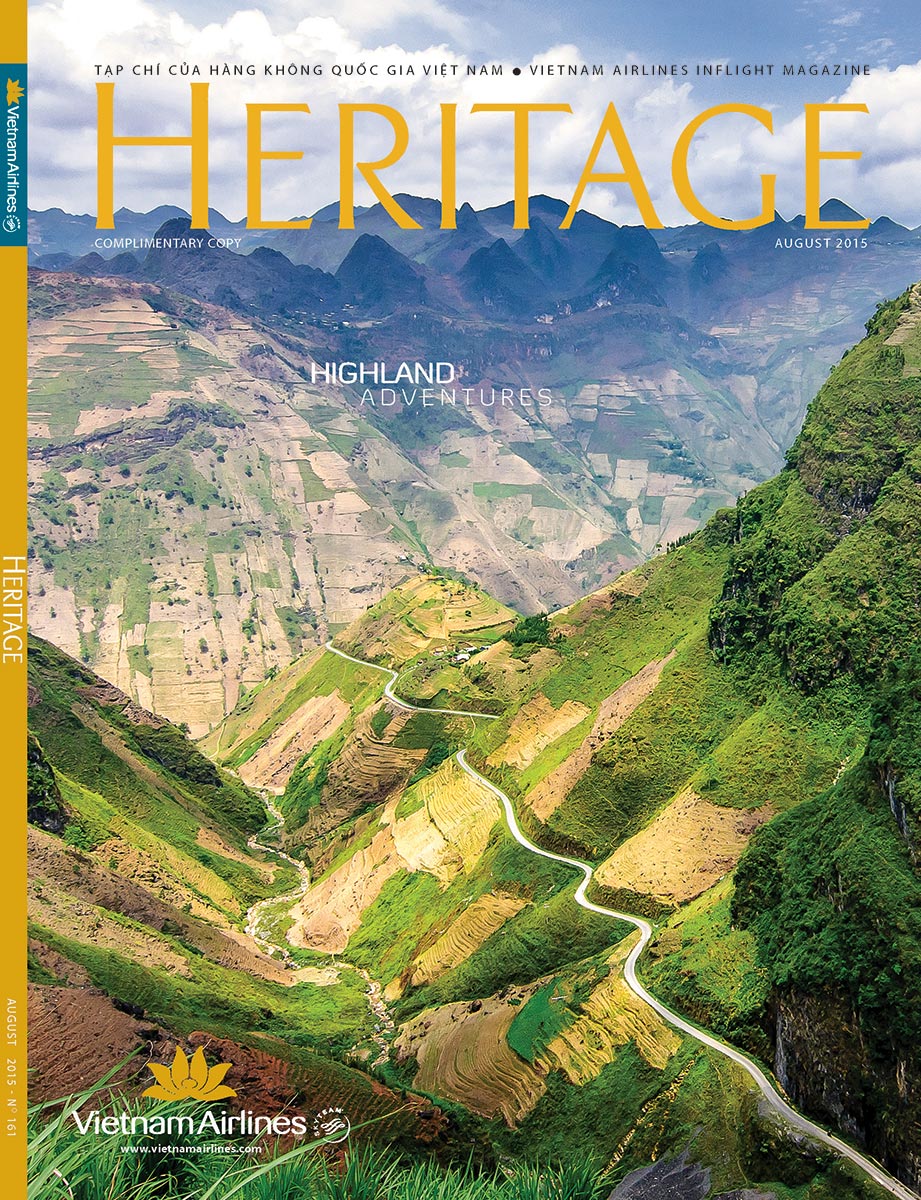 Is it true that the cover for Heritage is always a landscape image? So submitting landscape images to the Cover category will increase the chance of winning?
The cover does not have to, but is often a picture of scenery so maybe such submissions will attract more attention. The cover should be well lit, eye catchy and inviting, as the light condition on board isn't great.
But I notice that most often take horizontal landscape images which will be hard to crop and turn into a vertical cover. Many share that after working with me, they always remember to take pictures both ways just in case. With experiences, people generally form an idea what images should be taken and for what purpose. Most photographs as hobbyists before, without knowing what to do with their photos.
What does Heritage magazine look for in a photo story?
I have always sought photos that carry an interesting story. As the magazine is read by flight passengers, certain requirements are prioritized. Generally the aim is to promote the beauty of Vietnam, its landscape, its people, its cultural activities like festivals. That's what we do in order to advocate tourism. What is most attractive in Vietnam to visitors is our national heritage and long-standing customs. We cannot really compare our modern facilities to other developed countries that are years ahead.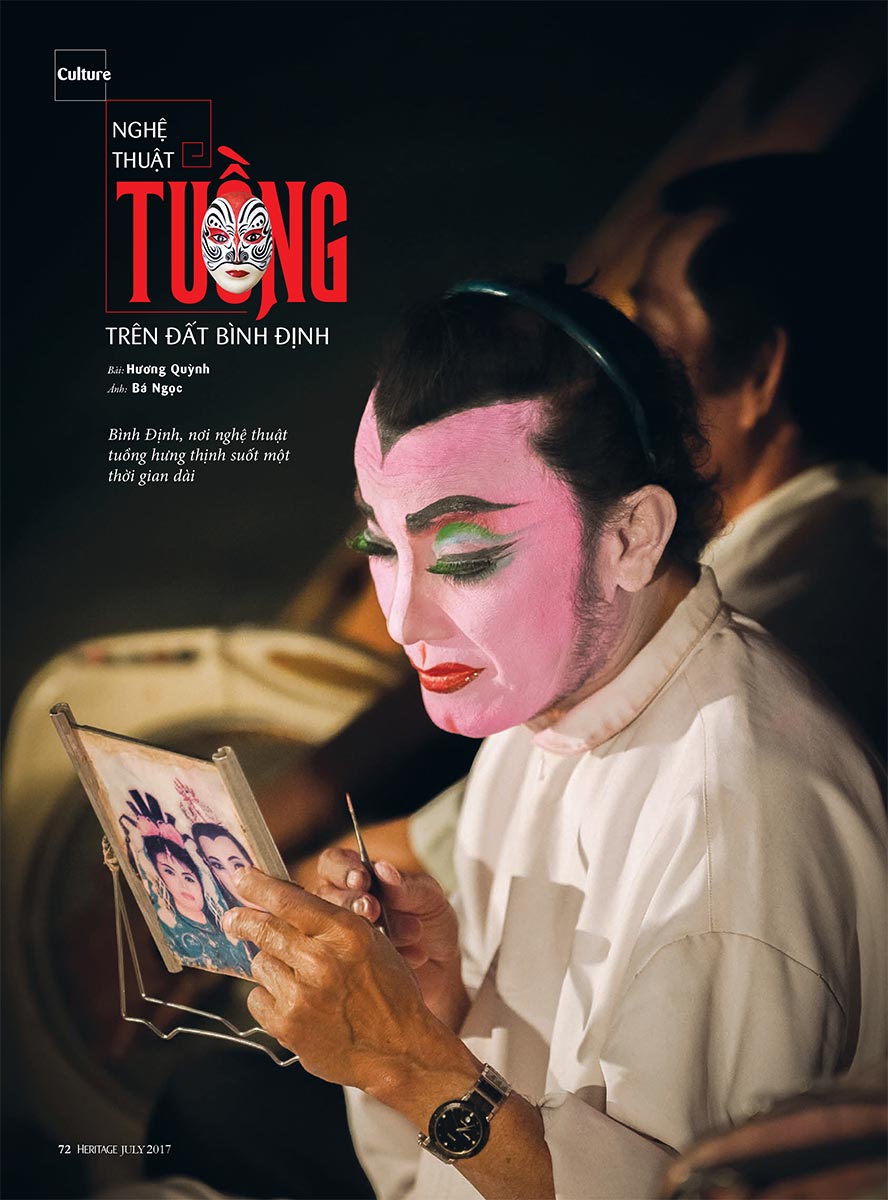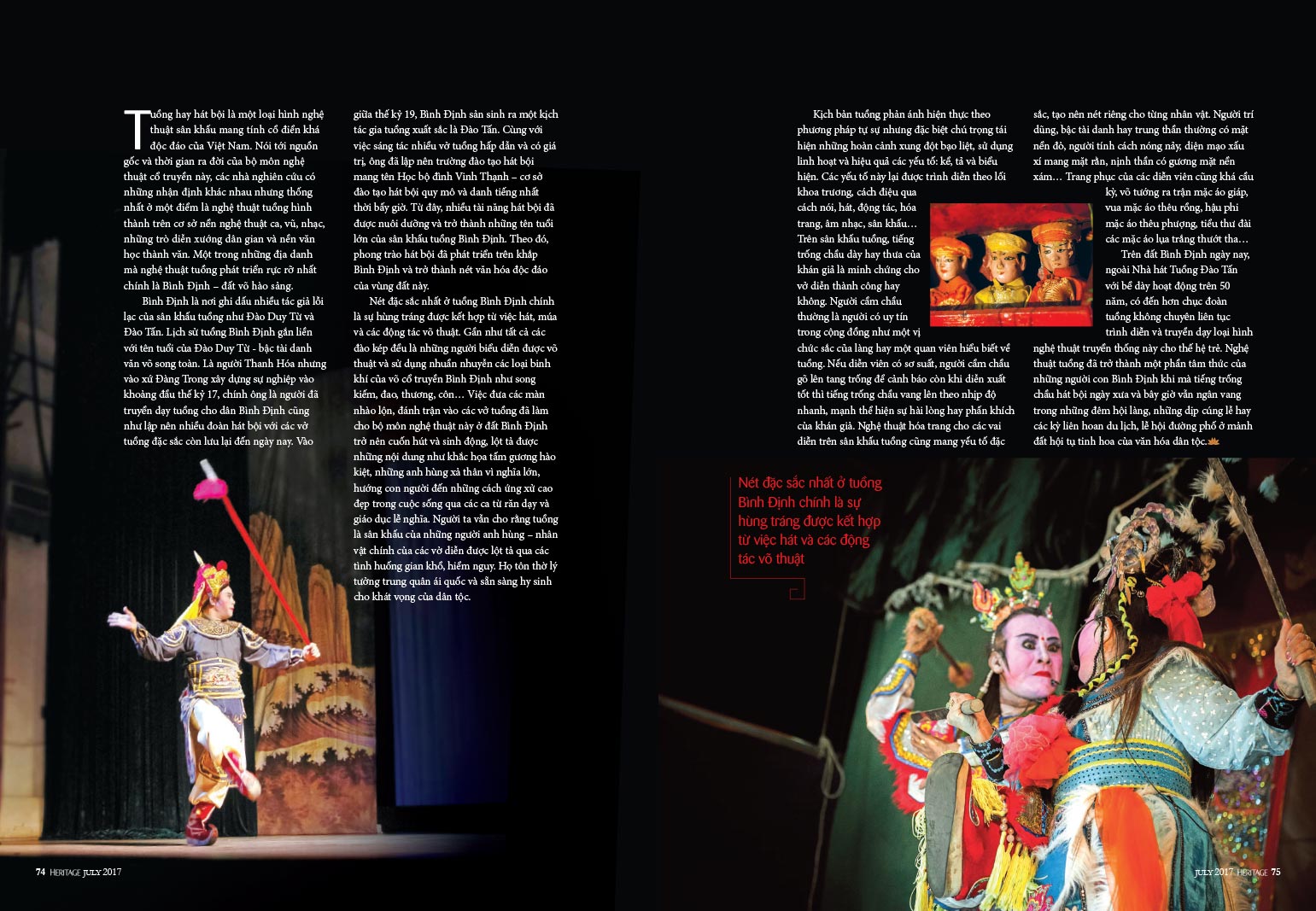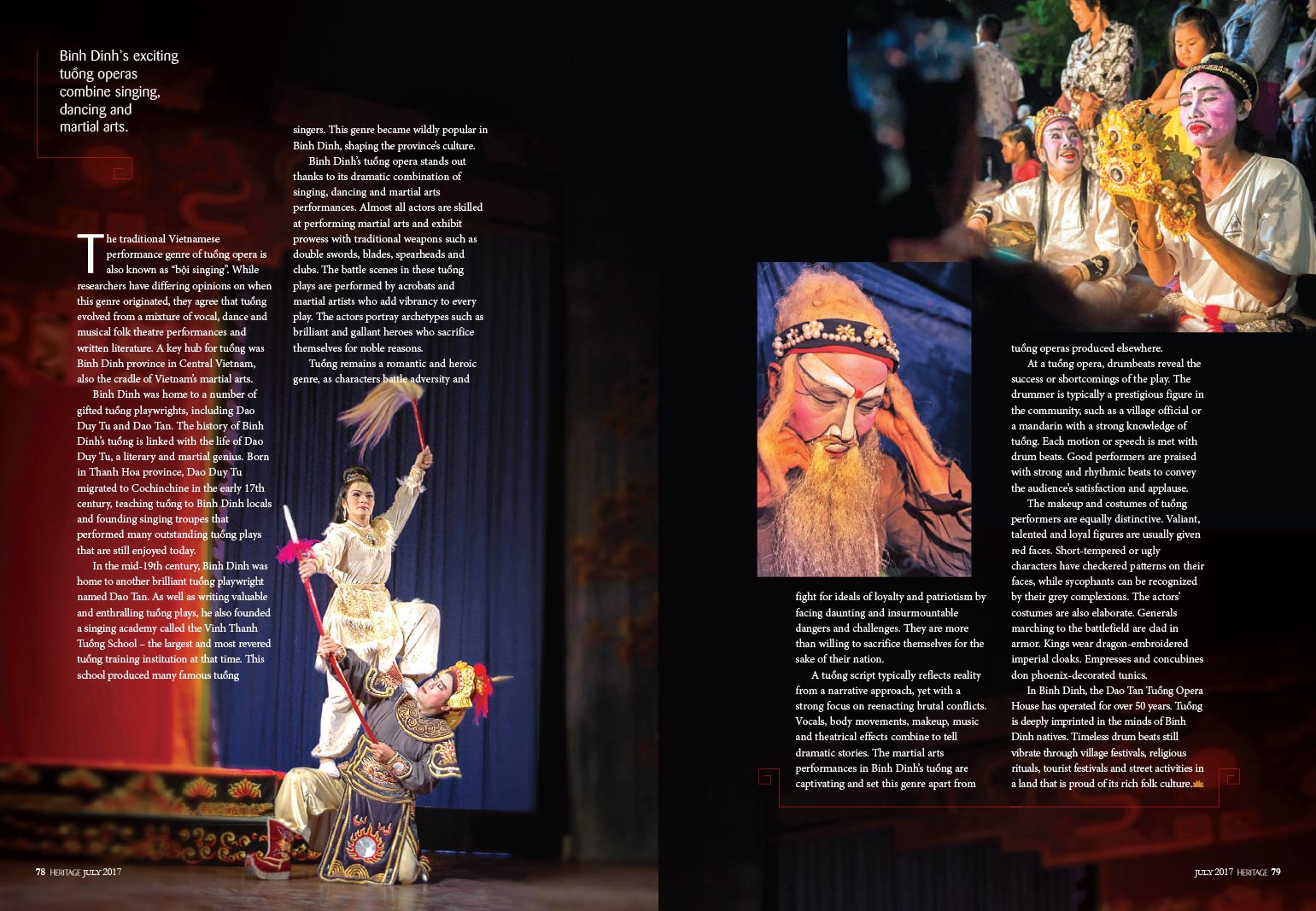 You have been working as a photo editor for 6 years, a not so short amount of time. Do you have anything else you want to share about your job?
As the job depends a lot on my personal taste so sometimes I'm uncertain about whether there would be a problem that I myself cannot realize. I actively reach out to other people for their opinions, and luckily am given helpful feedback. It is always a challenge to overcome yourself.
There are times I feel like I am following in beaten paths, as the magazine's title is "heritage" (laugh). But I try to seek out fresh views by young people, like Bảo Zoãn with his series on Saigon. The magazine also introduces cultural activities and lifestyles of a contemporary Vietnam, for example the piece on "Hoa Sac Viet" project that combines Hang Trong folk paintings with graphic design, fusing traditional with contemporary art.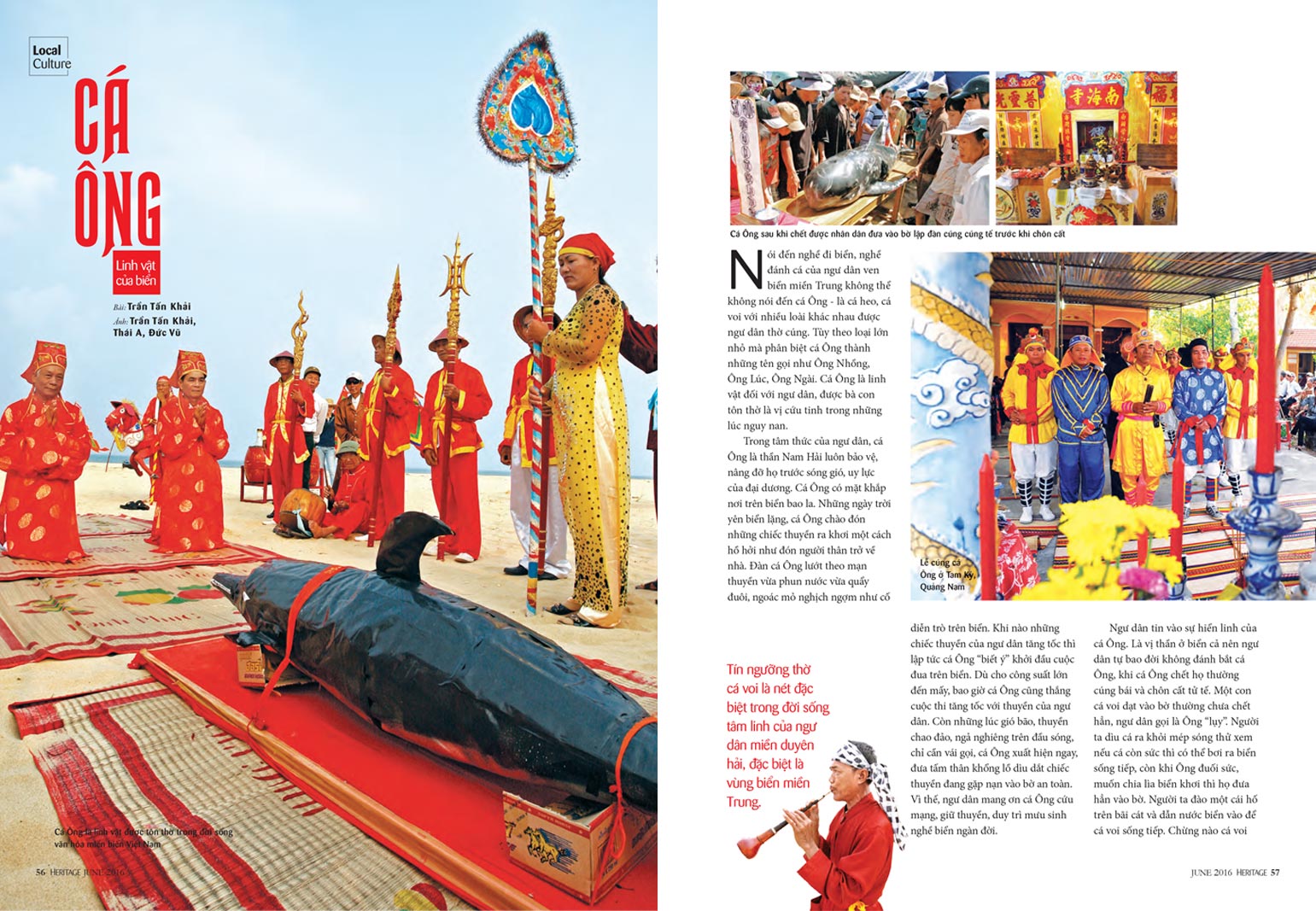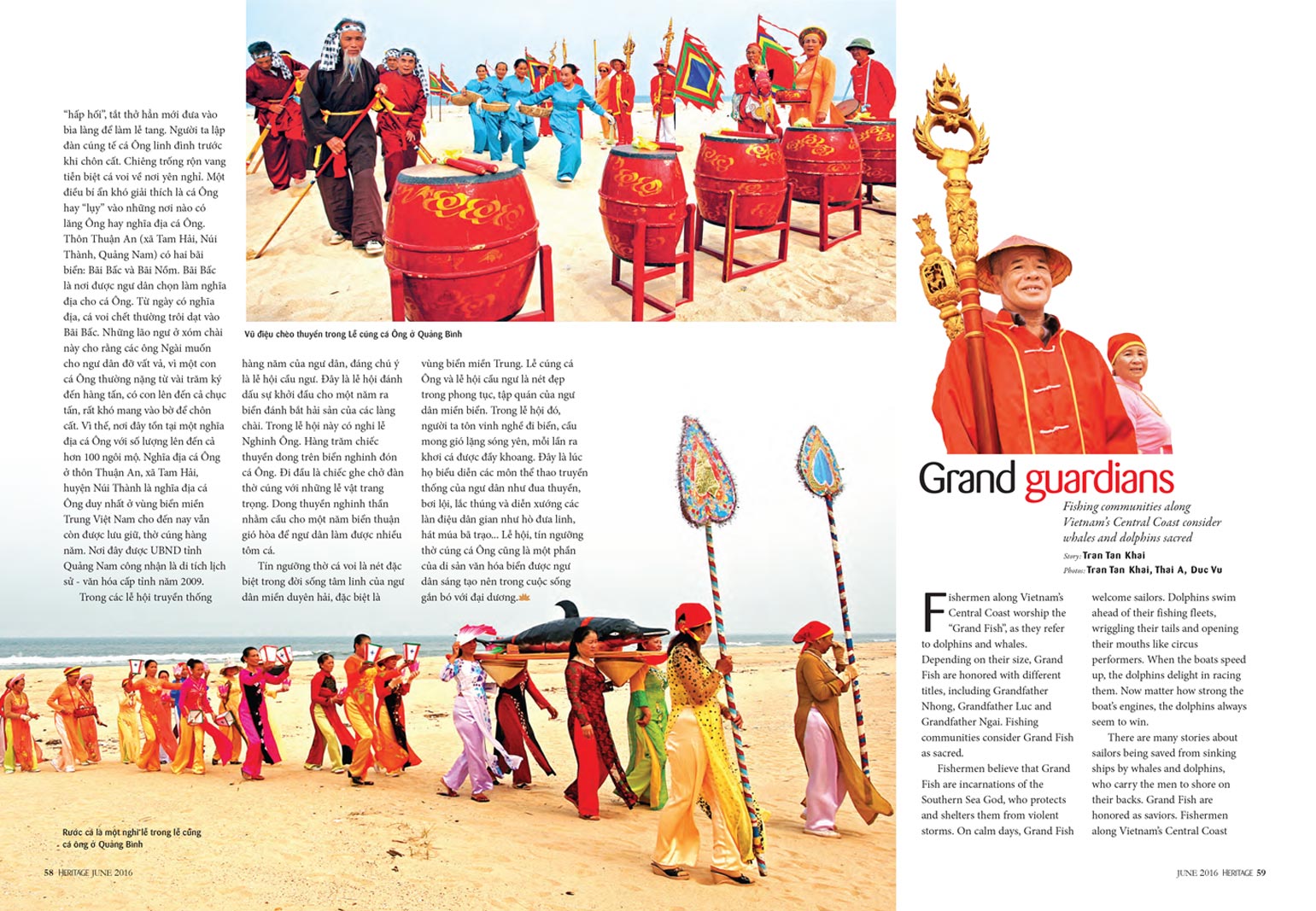 Đinh Cẩm Ly has had 6 years working as a content and photo editor for Heritage inflight magazine, the official publication for Vietnam Airlines. She has co-organized the photo competition Heritage's Journey since 2012 and is part of the jury this year. As an editor, she looks for images that convey the beauty of Vietnam's landscape and people to international audience. 
Photo competition Heritage's Journey 2018
Receiving submissions from 01/03 to 31/08/2018.
The annual competition is hosted by Heritage magazine with sponsorship from Leica Vietnam. Its aim is to promote the beauty of Vietnam. Visit their website for further info.