"Do you like shooting film? I have an analog Canon camera that I am too busy to use, it's yours if you like" – I received the text from Hoang, a friend of mine. It was in January when chilly weather still stayed in Hanoi. Taken aback by this sudden offer, I asked him multiple times if he was sure about giving an analog camera to someone that has always shot digital. He insisted that the camera is for me. After a short period of time using it, I reckoned that I should have been introduced to this medium much sooner. Below are 5 reasons why Canon EOS 55 has won my heart.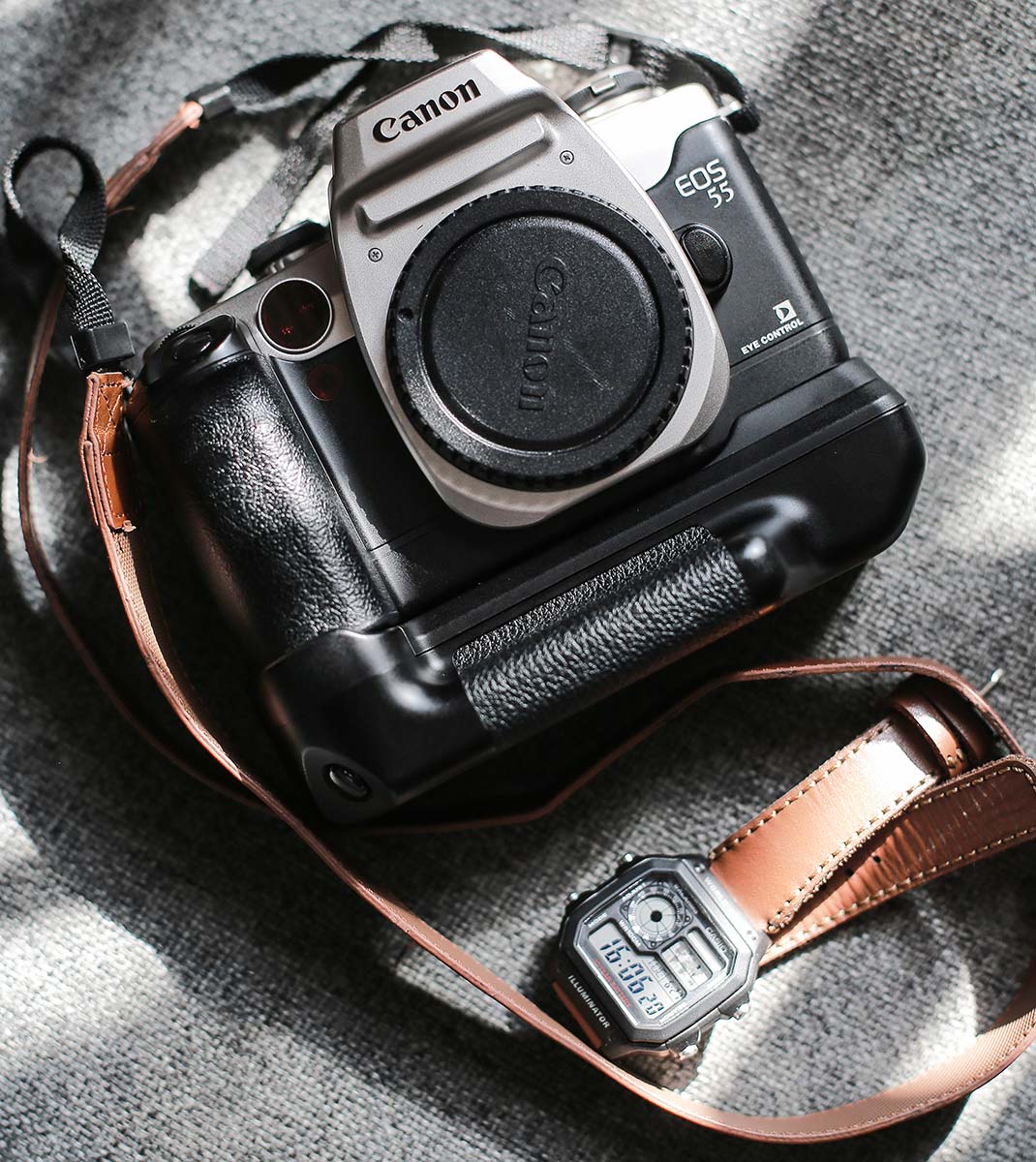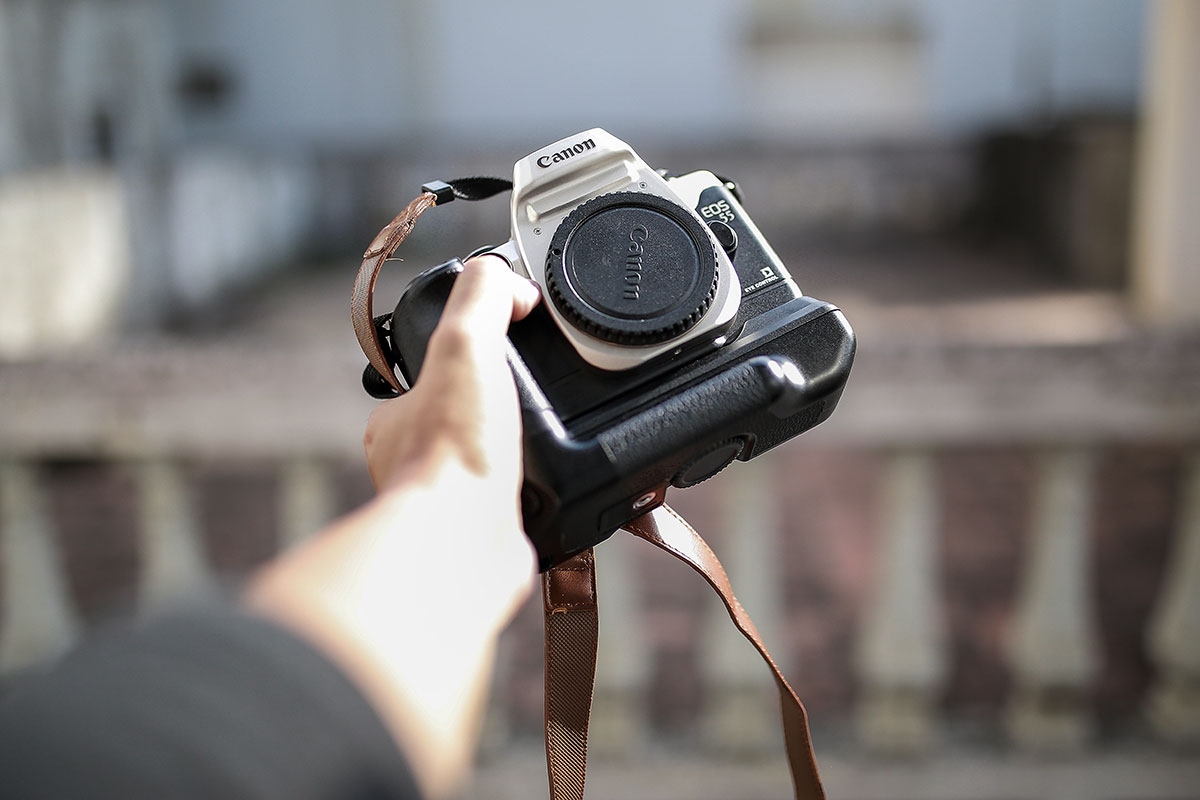 1. EF mount 
I have been using Canon DSLR cameras so the fact that Canon EOS 55 has an EF mount is the first big plus. I can put into use my whole set of lenses and save a hefty sum for buying gear.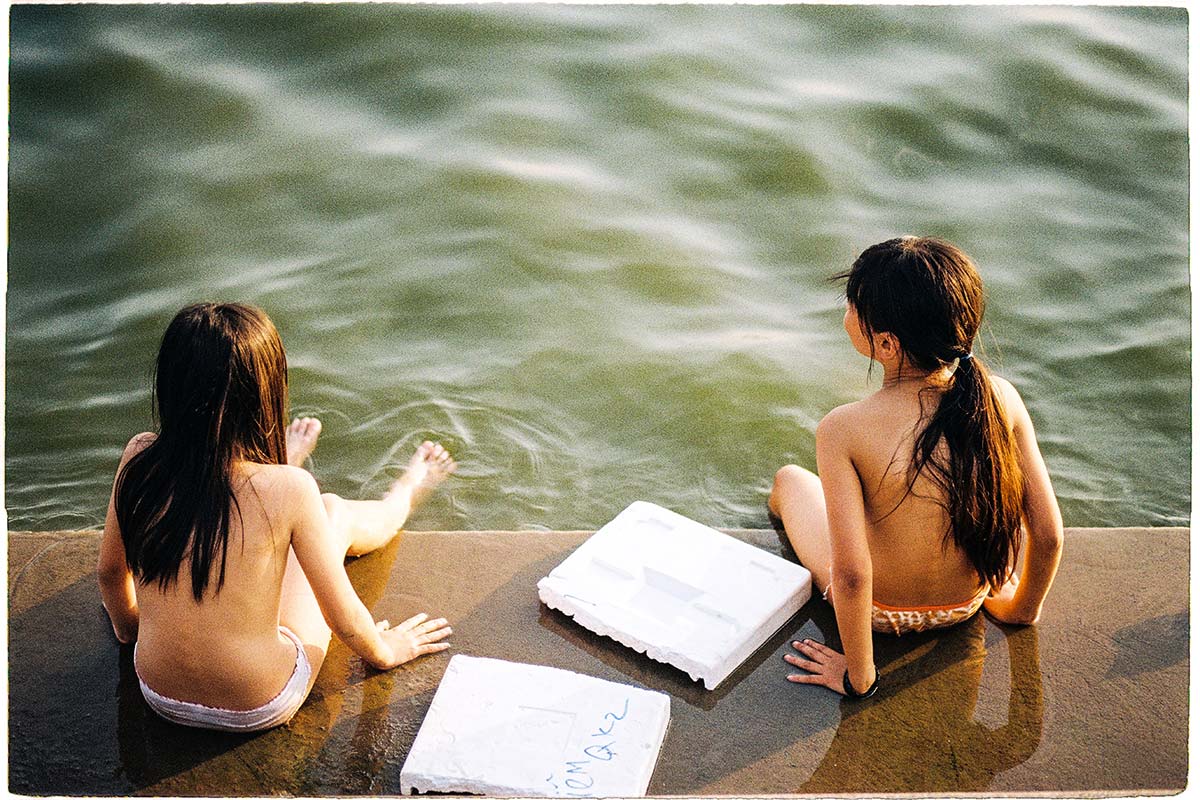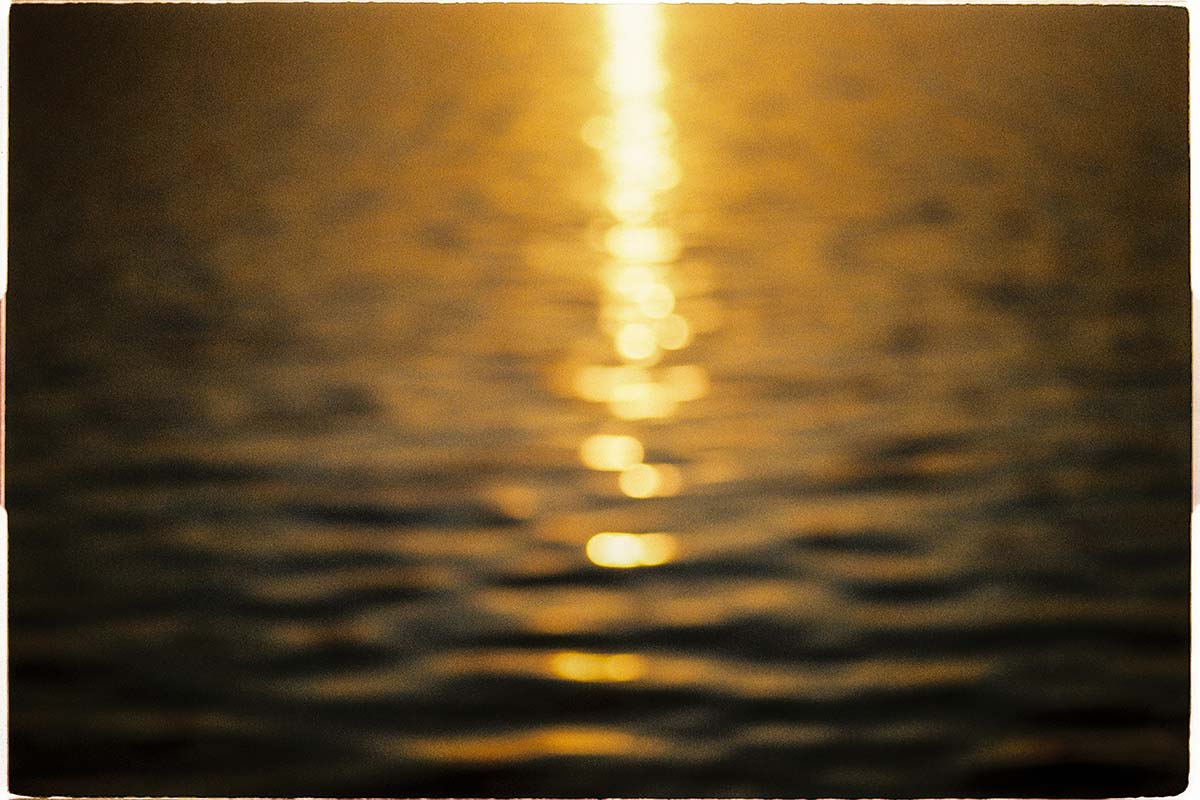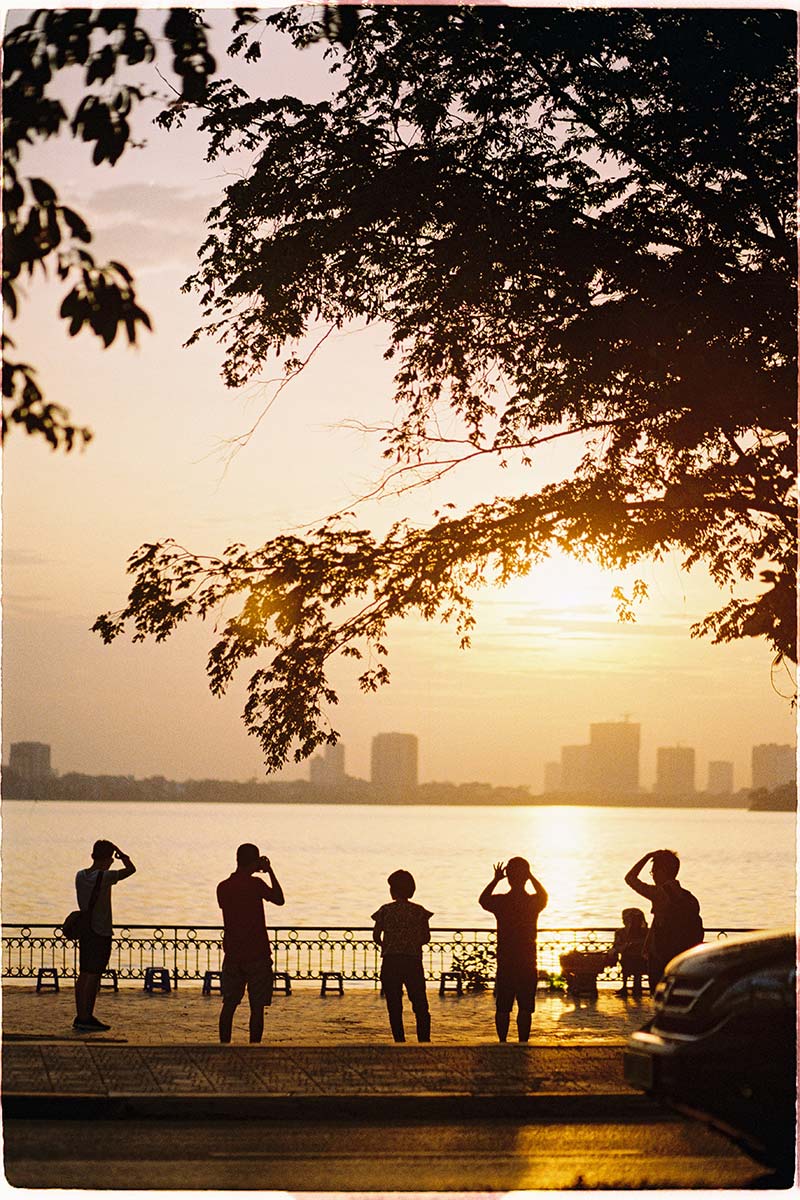 2. Attractive price.
Despite owning this camera for free, the body can be purchased at from 700.000 to 1.500.000 VND. Canon EOS 55 uses 2CR5 batteries that can be found at many stores in Vong Duc street, each costing 150.000-180.000 and run out after about 10 rolls.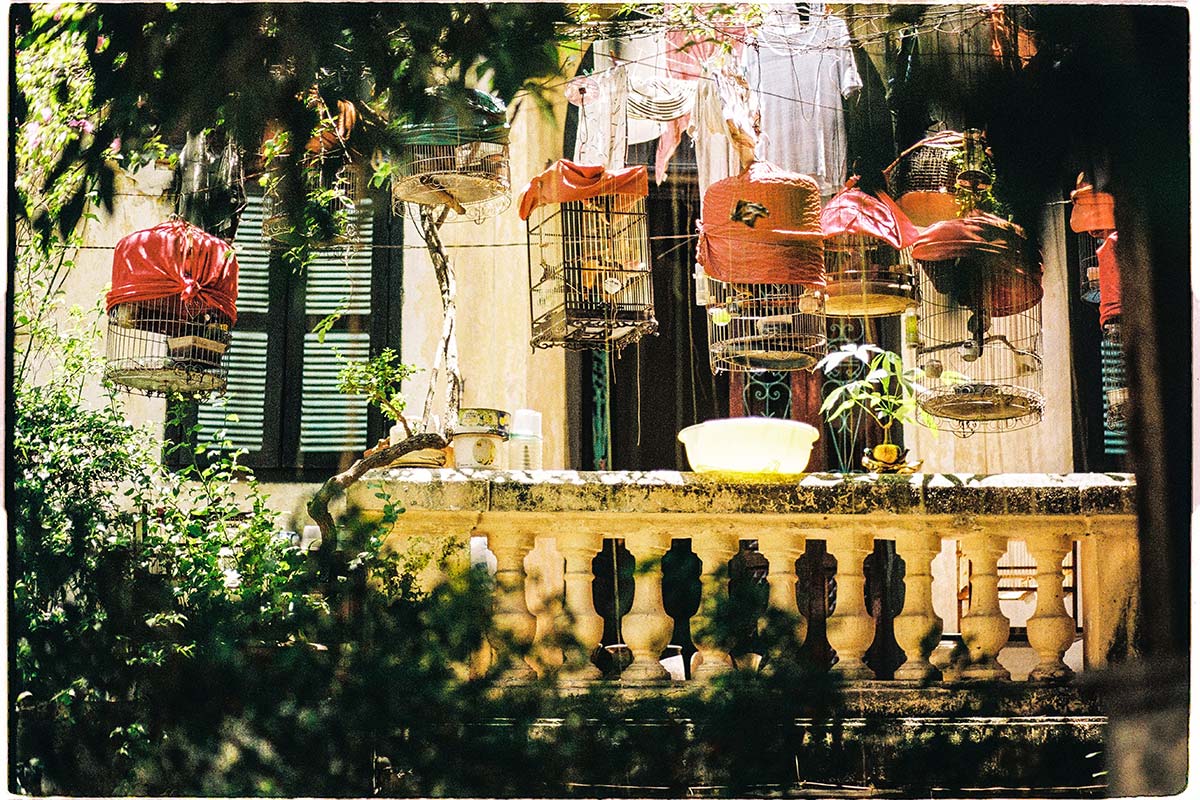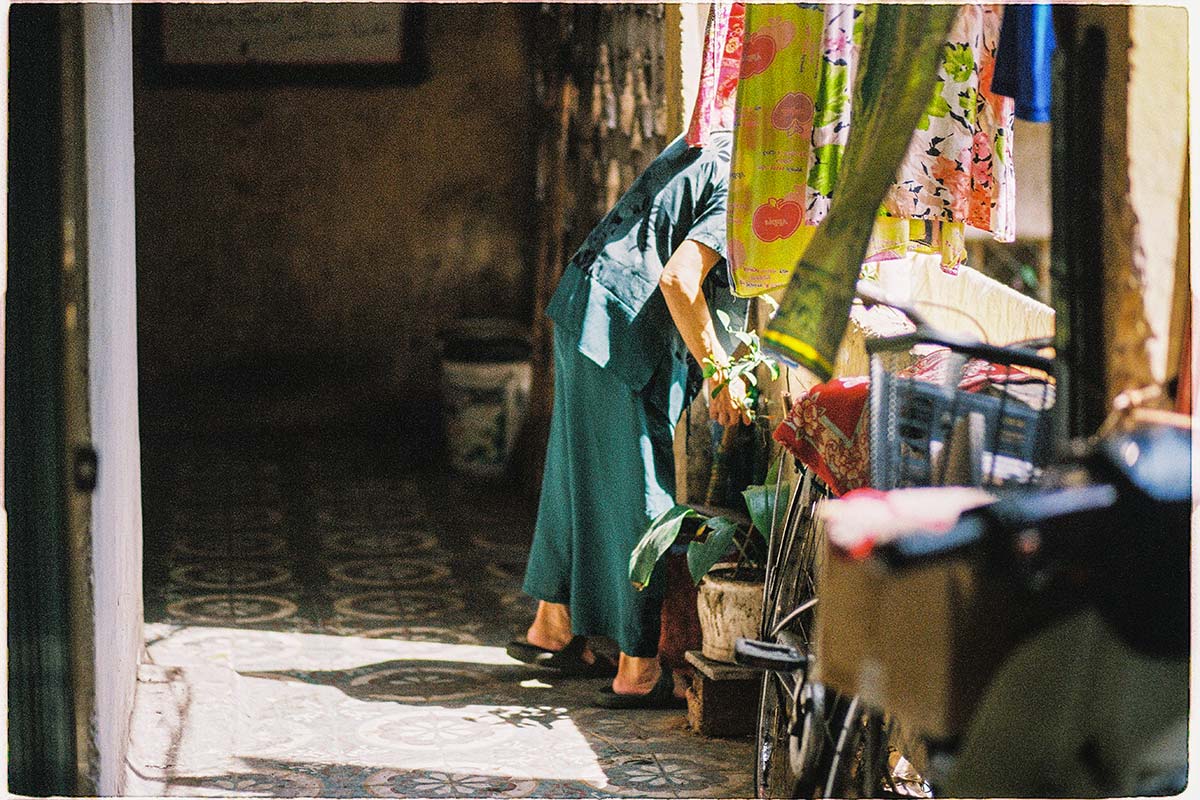 3. Cool features.
Canon EOS 55 has many cool features including eye-picked focus point and taking pictures in multi-exposure and panorama format. The result is often surprisingly good. This allows room for more experiments and the pictures turn out to be more artsy without any retouching.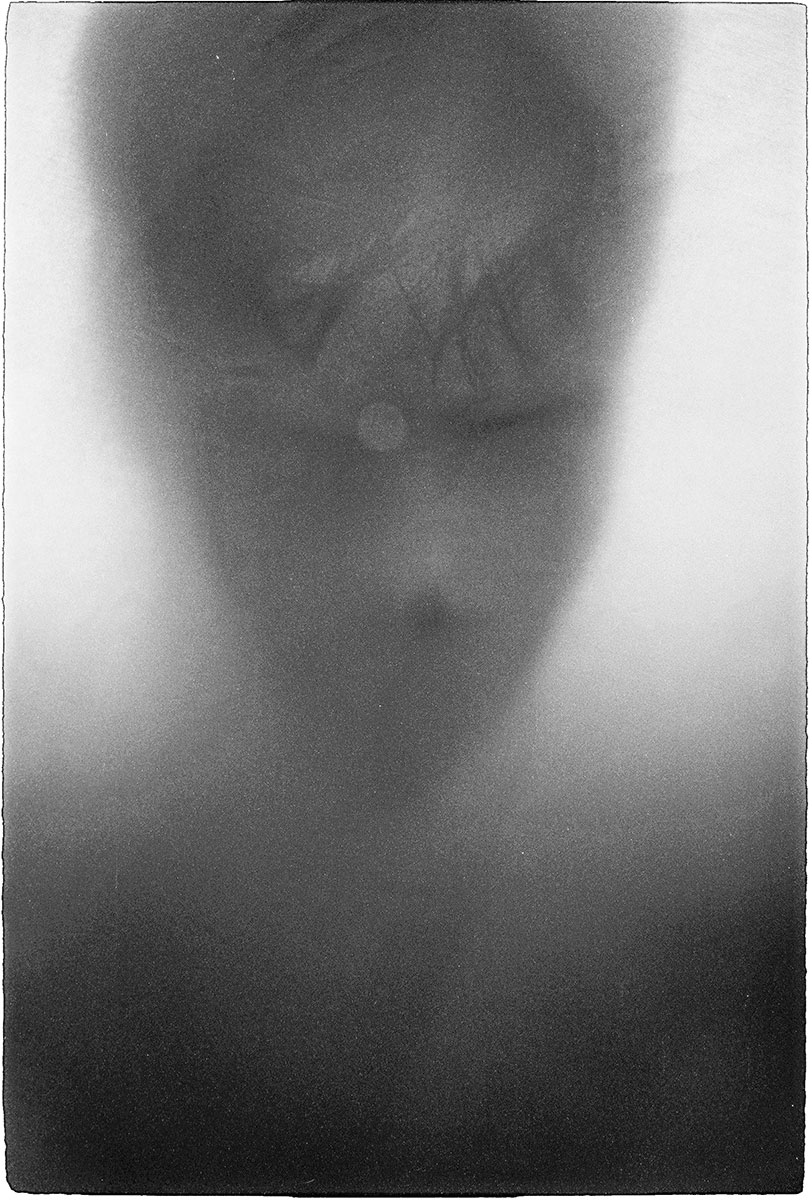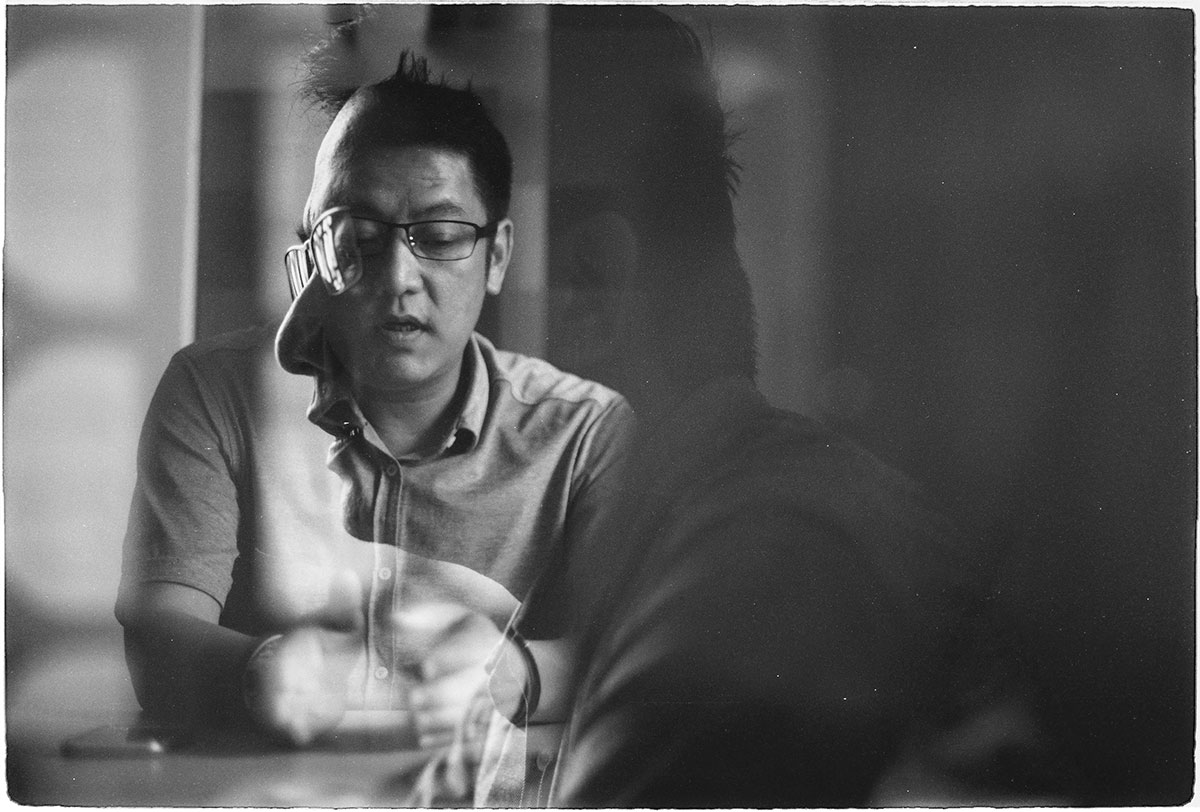 4. Quick focusing speed.
Canon EOS 55 was made in 1995 with only 3 AF points but the speed is unprecedented among SLR cameras. This is a big perk comparing to manual focusing of completely analog cameras. The automation might not sound cool but having to spend 3 minutes on getting a sharp image is off putting for a film newbie.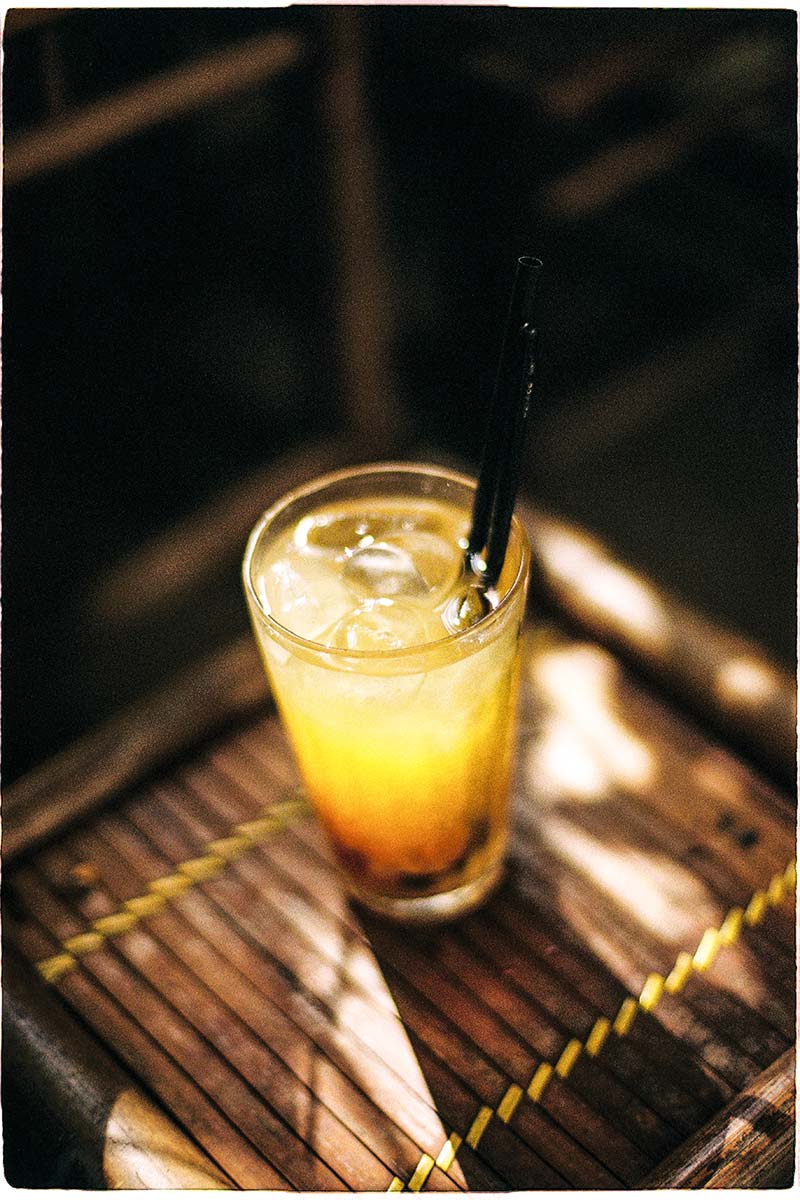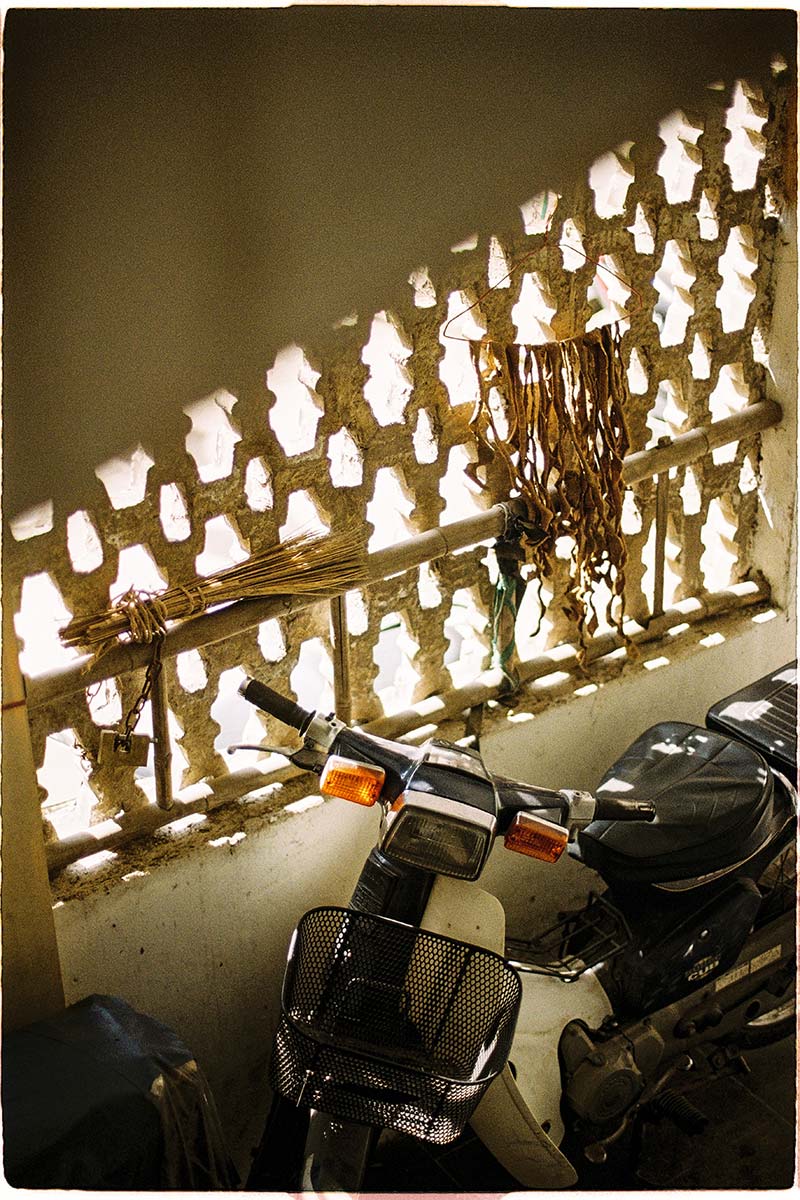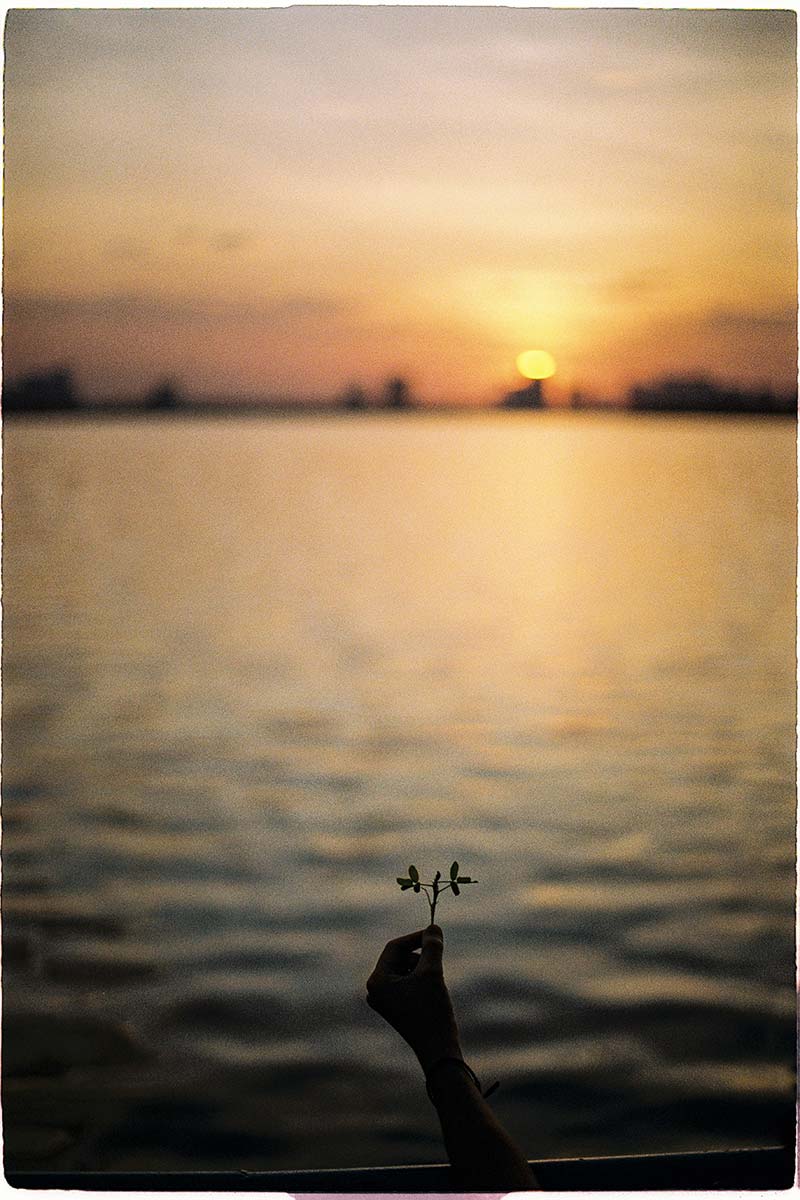 5. Easy to use.
Because Canon EOS 55 was designed like a DSLR, it is mostly automatic including loading and re-loading film rolls. So at least a noob like me is free from the horror of realizing that the film has not been properly loaded after finishing shooting.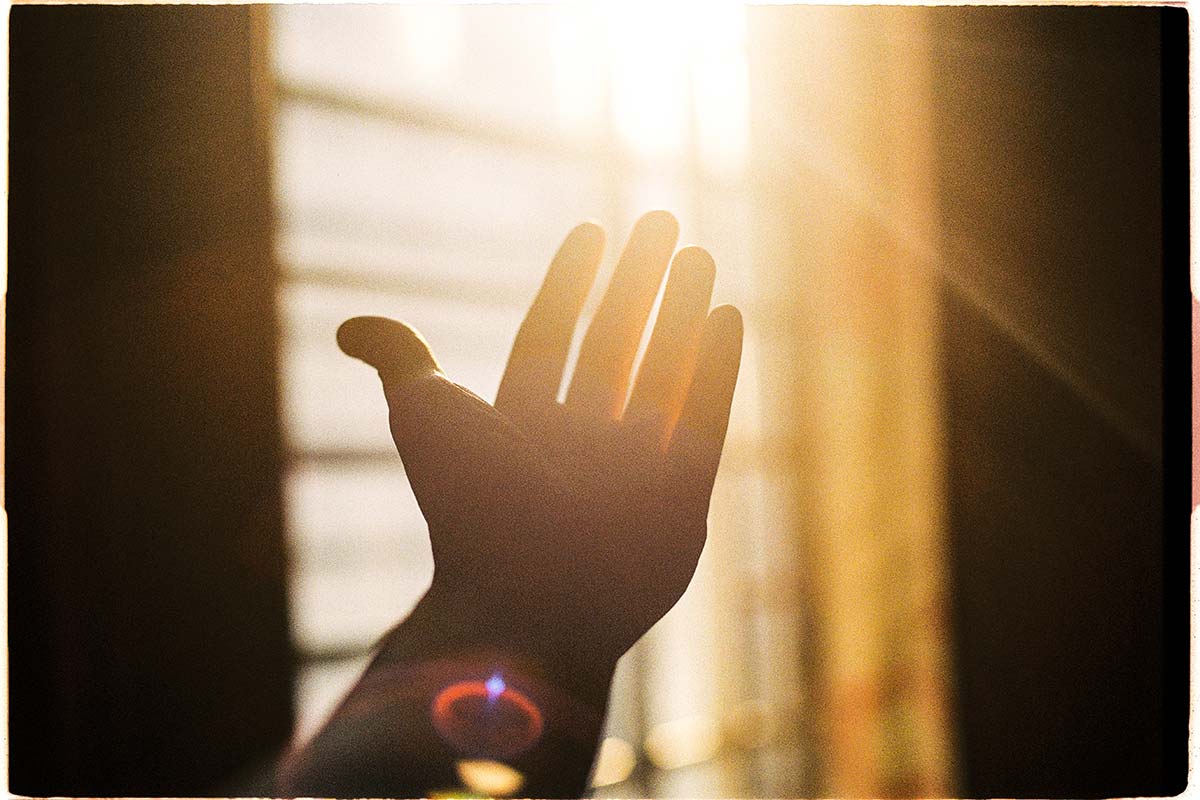 I use both digital and analog, one is for work, the other is devoted to my passion, to documenting people and their stories. Shooting film has made me contemplate more before pressing the shutter, as a result I grow more patient and meticulous. I can't review what was captured until it is processed, so each time brings about a sense of excitement mixed with suspense.
My memory cards can be lost, hard drives broken and laptops disrupted by viruses. But my film rolls will be stored safely in a dry box and remain intact after years.