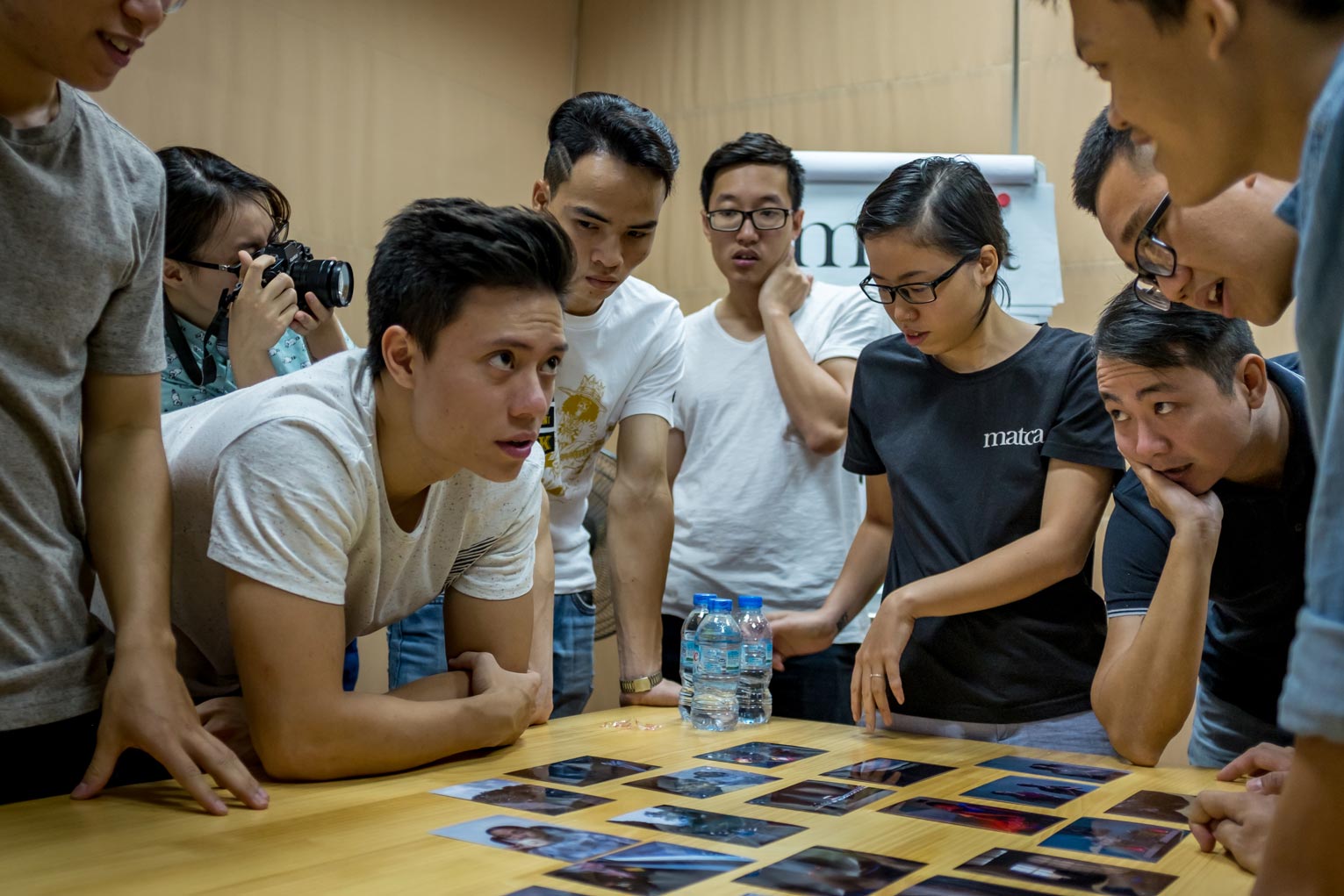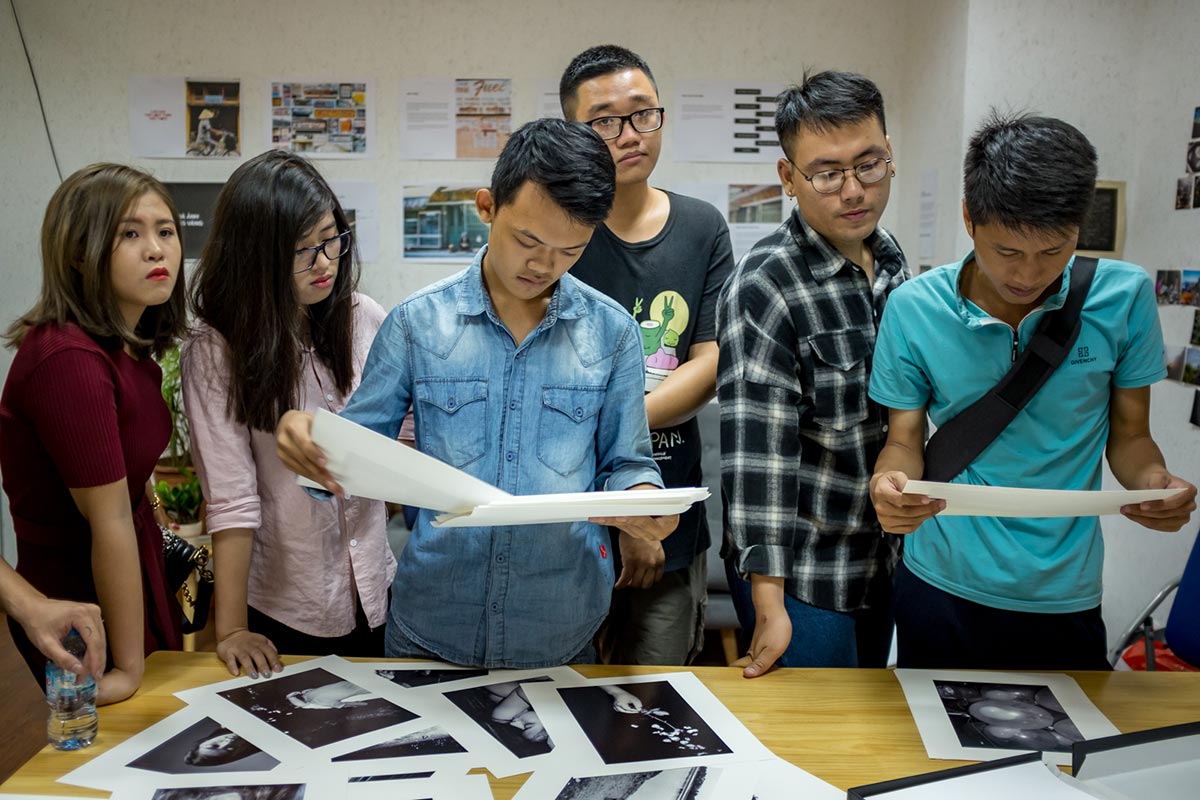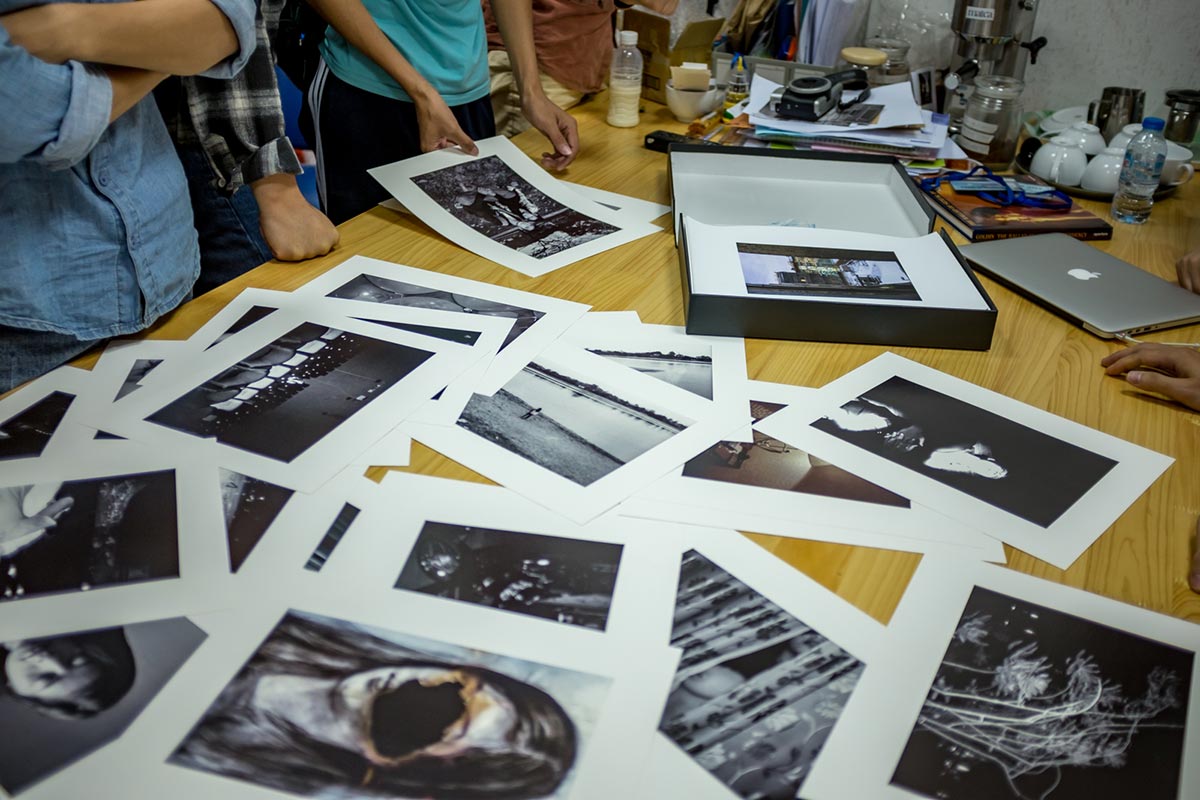 After a busy month preparing for the birthday party, Matca has come back and organized the 5th portfolio review on Saturday, 28th October 2017. This time we have Nguyen Duy Tuan with a series about Sapa's urbanization, Ha Dao's journey of tracing back her family history and Maai Faam's self portraits before the expiry date. Below is our specific feedback and suggestions of possible development directions for these ongoing projects. Portfolio Review #6 will be under way soon, please register here and stay tuned for upcoming events on our Facebook page!
Nguyen Duy Tuan
During the field trip in Sapa, photography student Nguyen Duy Tuan brings 30 images documenting the process of urbanization there. With a good eye and good technical skills, his photos are visually pleasant and there are some outstanding single images, especially those of colorful neon signs reminiscent of nightlife in Hong Kong or Japan.
Tuan comes to this portfolio review to learn about building a visual story. It could be seen that his images, despite being beautiful, when grouped together don't effectively speak about Sapa's urbanization and lack a clear direction. These photos present a common view, without any real interaction with the subjects or the photographer's own exploration.
If Tuan wishes to pursue a traditional documentary project, he should approach Sapa residents and delve into the changes in their personal life as a result of urbanization. The effects of urbanization are reflected not only in rising buildings, but also in small details such as the changes in local people's ways of dressing and children's toys. Or Tuan could focus on his subjective impression, taking subtle, symbolic pictures. No matter what approach Tuan chooses to follow, careful research is required for a photojournalistic project like this.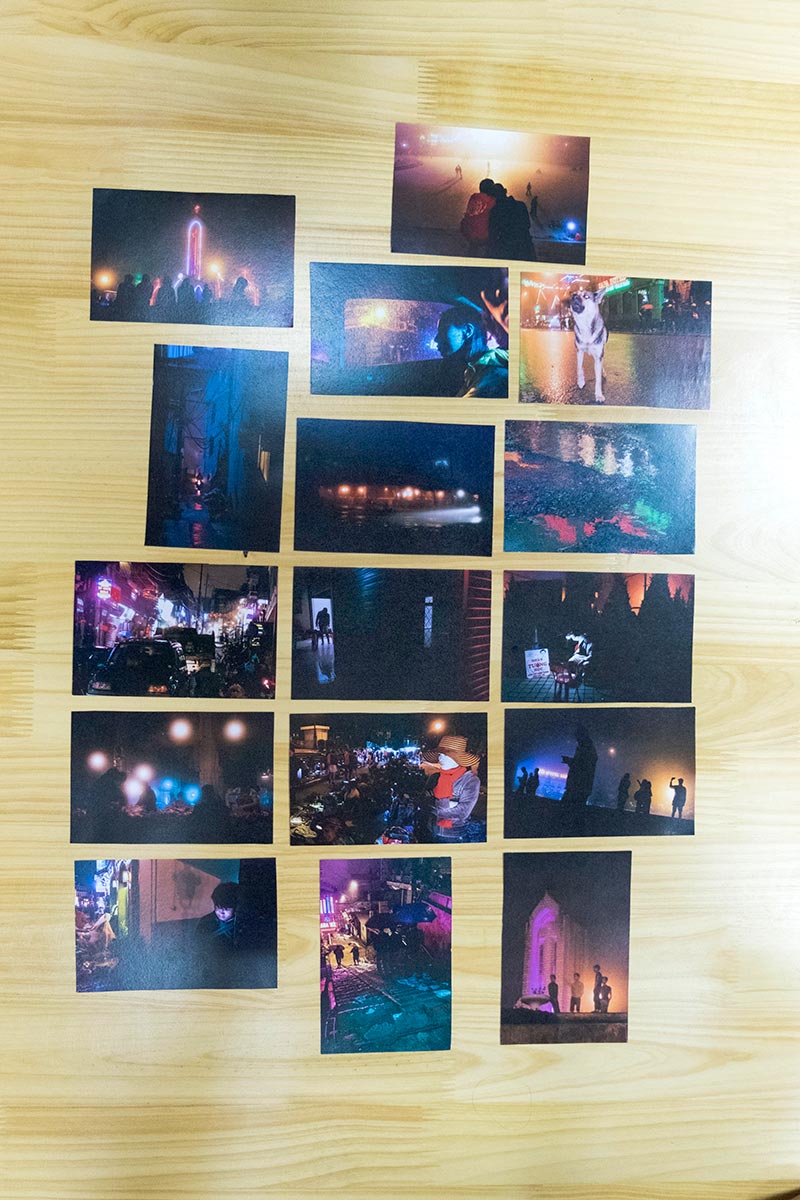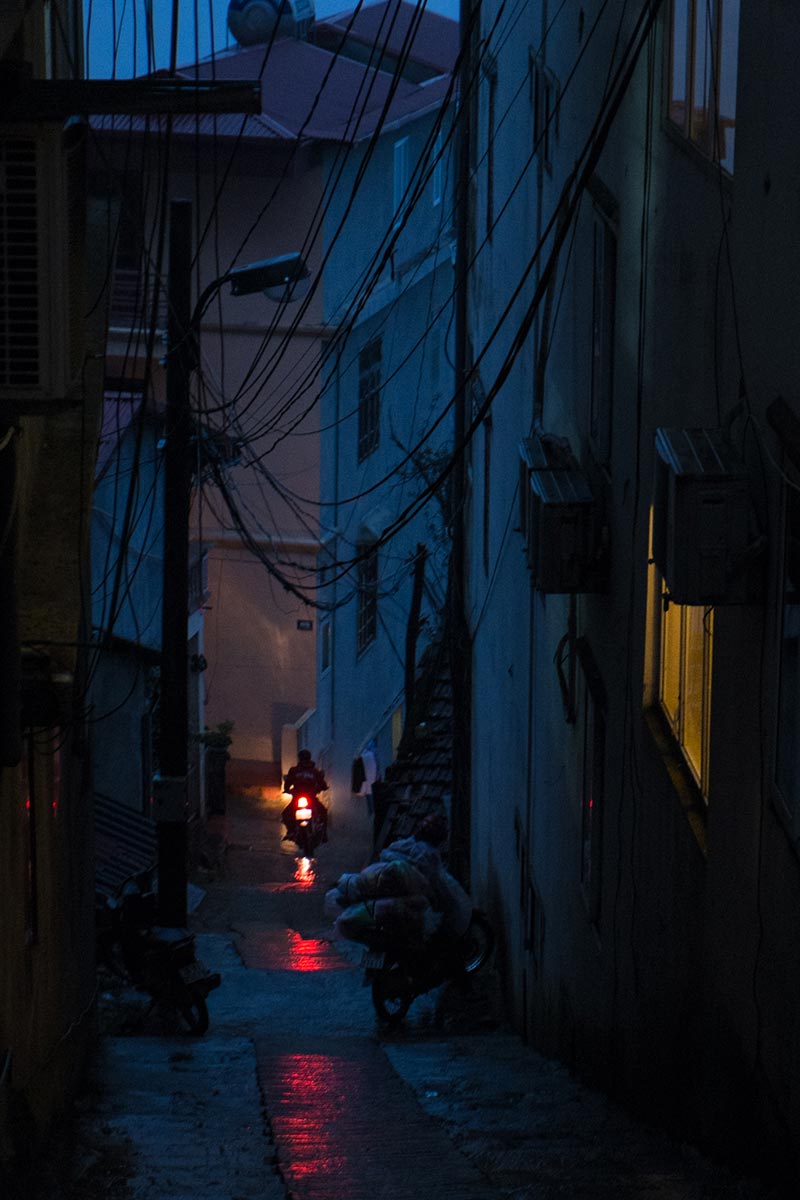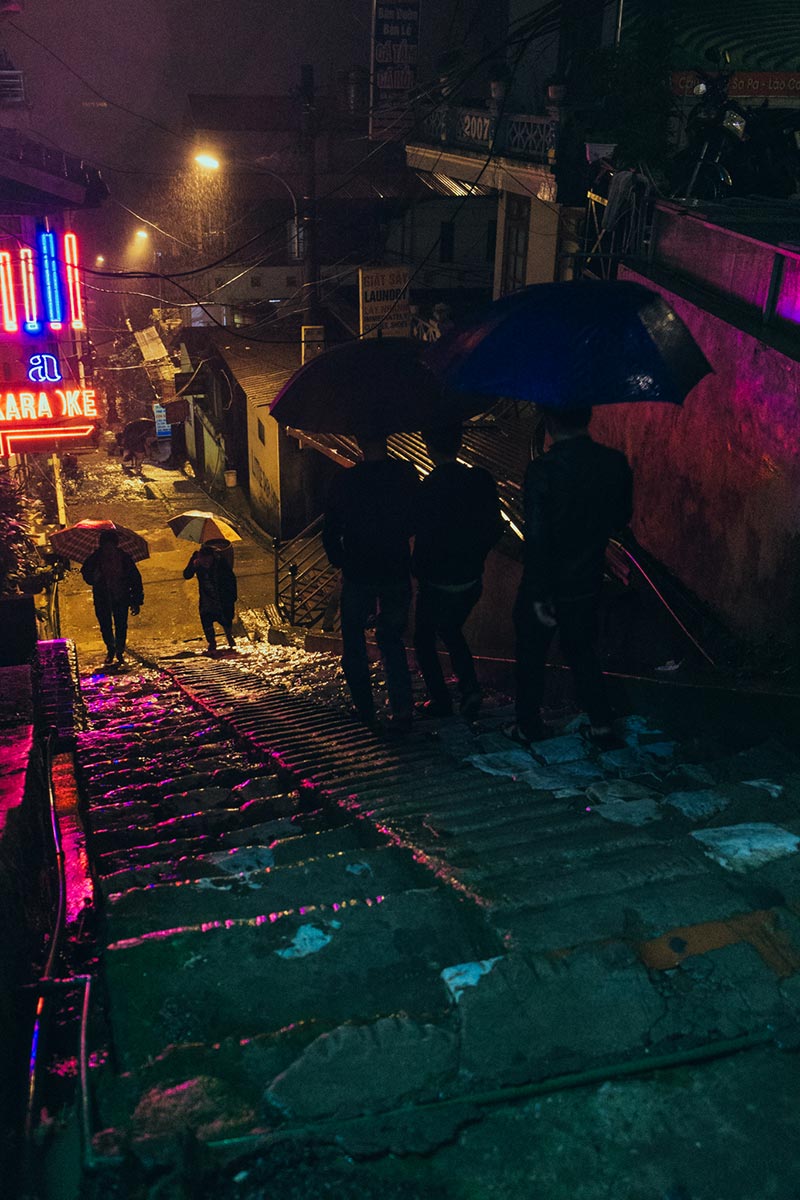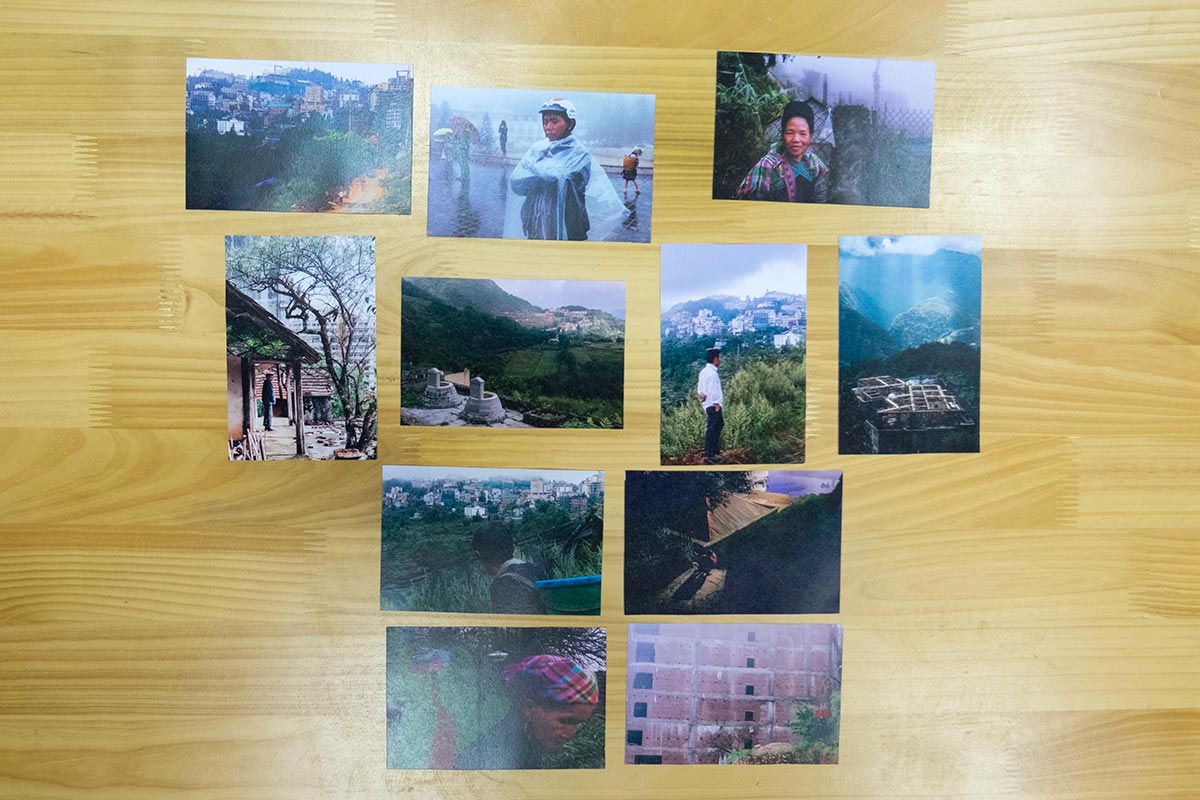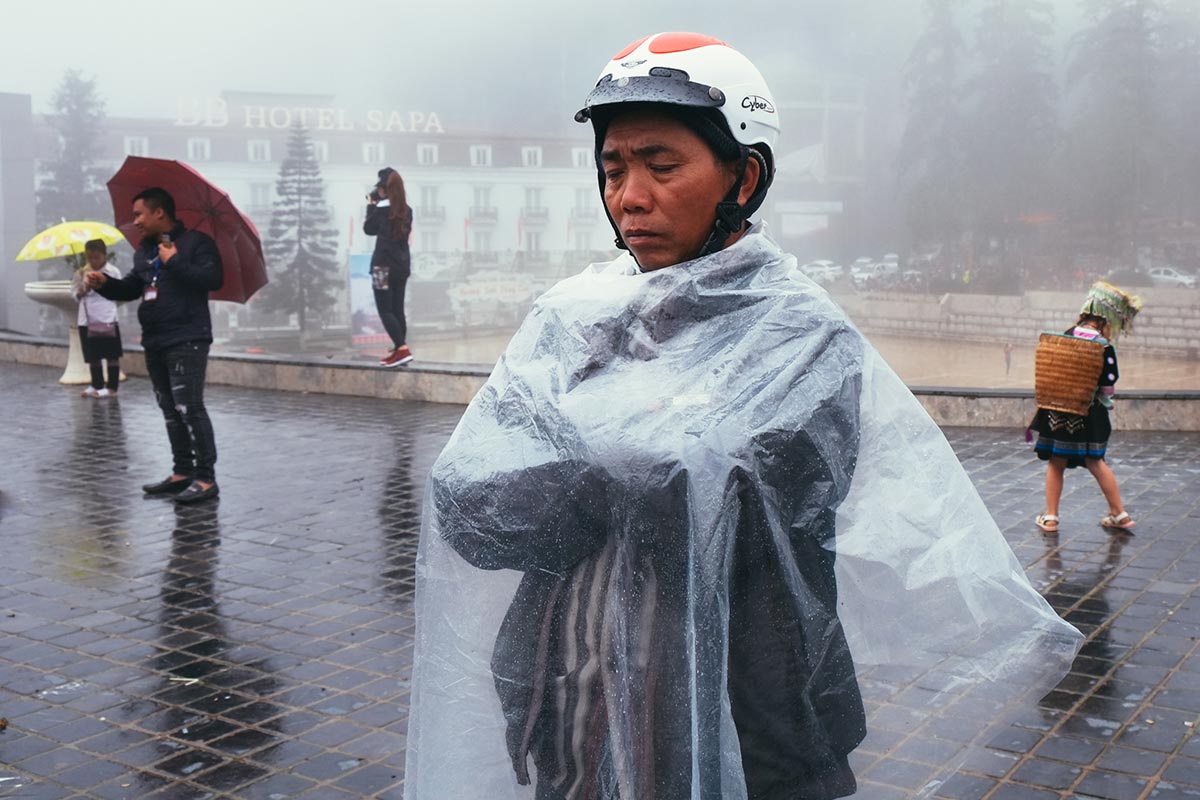 Ha Dao
Ha's latest series explores her family history, through which she hopes to pinpoint where she comes from. She wants to narrate the story of finding her grandfathers who were martyrs in the war, how they are remembered by family members or their absence in her home. Some images in the series are successful in conveying some "supernatural" feelings in mundane settings.
However, her straightforward, traditional documentary approach may not be suitable for such introspective and somewhat surreal story. Also, there is little intimacy in her portraits of family members.
Ha is faced with the problem of lacking a coherent narrative to follow. Matca suggest making up a story. She could imagine a fiction, as if her grandfathers were still alive. Otherwise, she should try staging, experimenting with different lighting to achieve better visual effects. Photos of symbolic objects like a votive military uniform and awarded medals should also be included.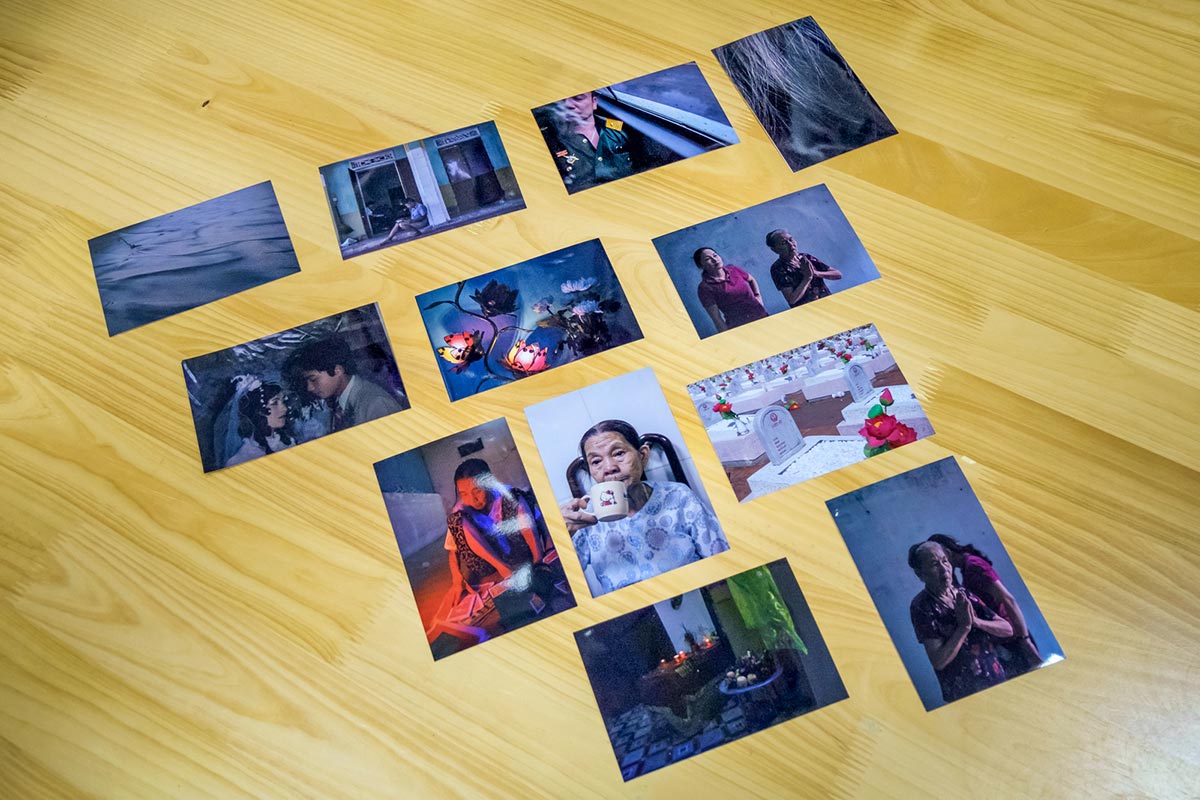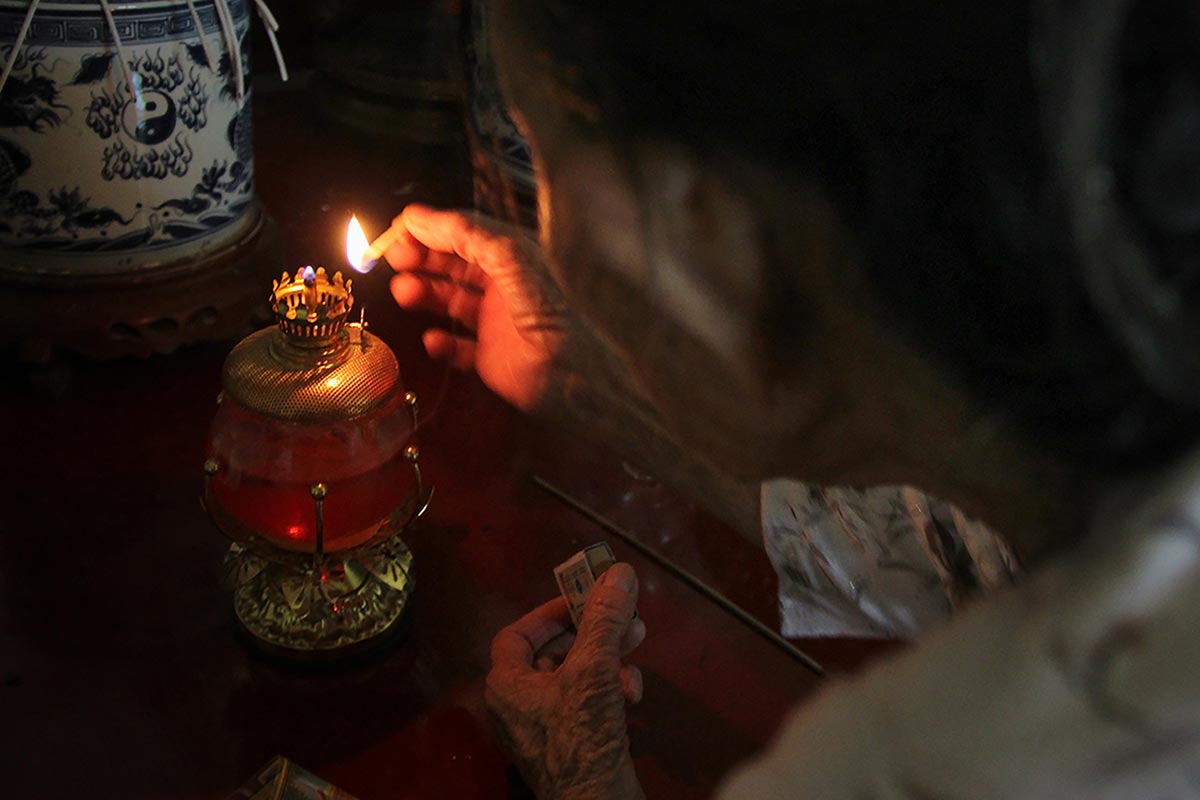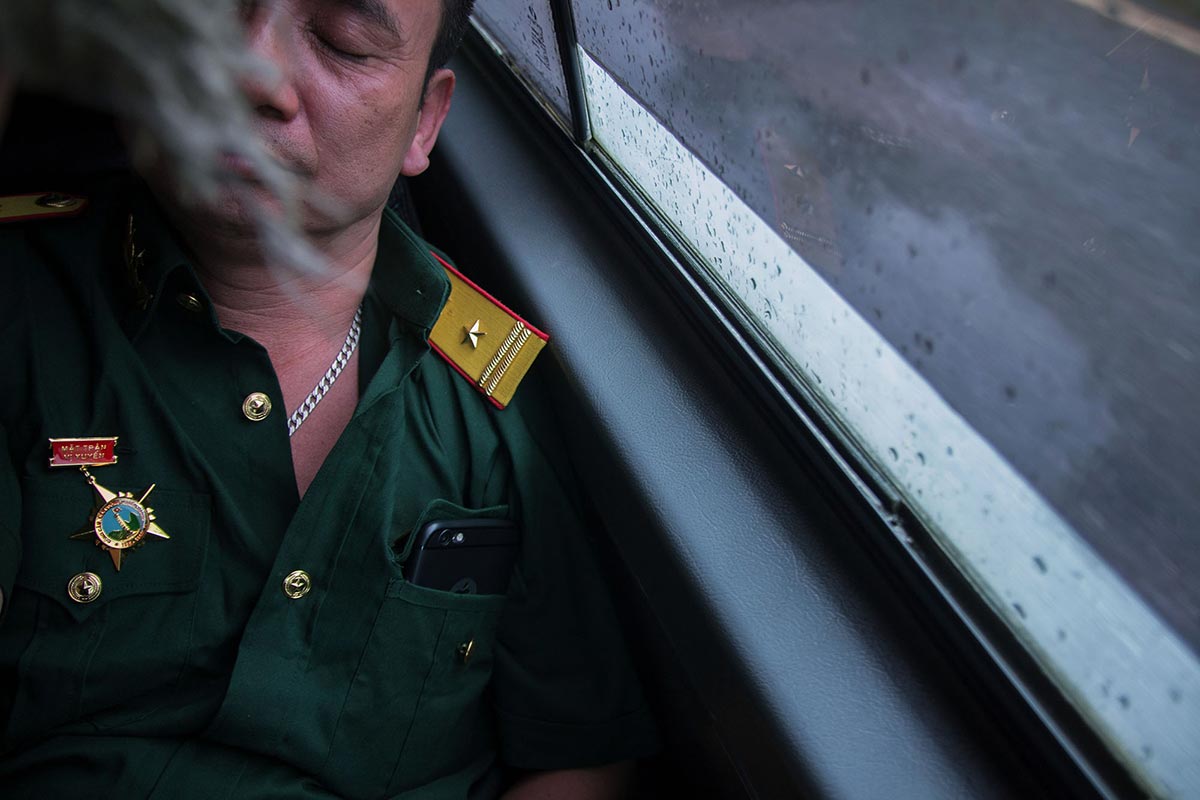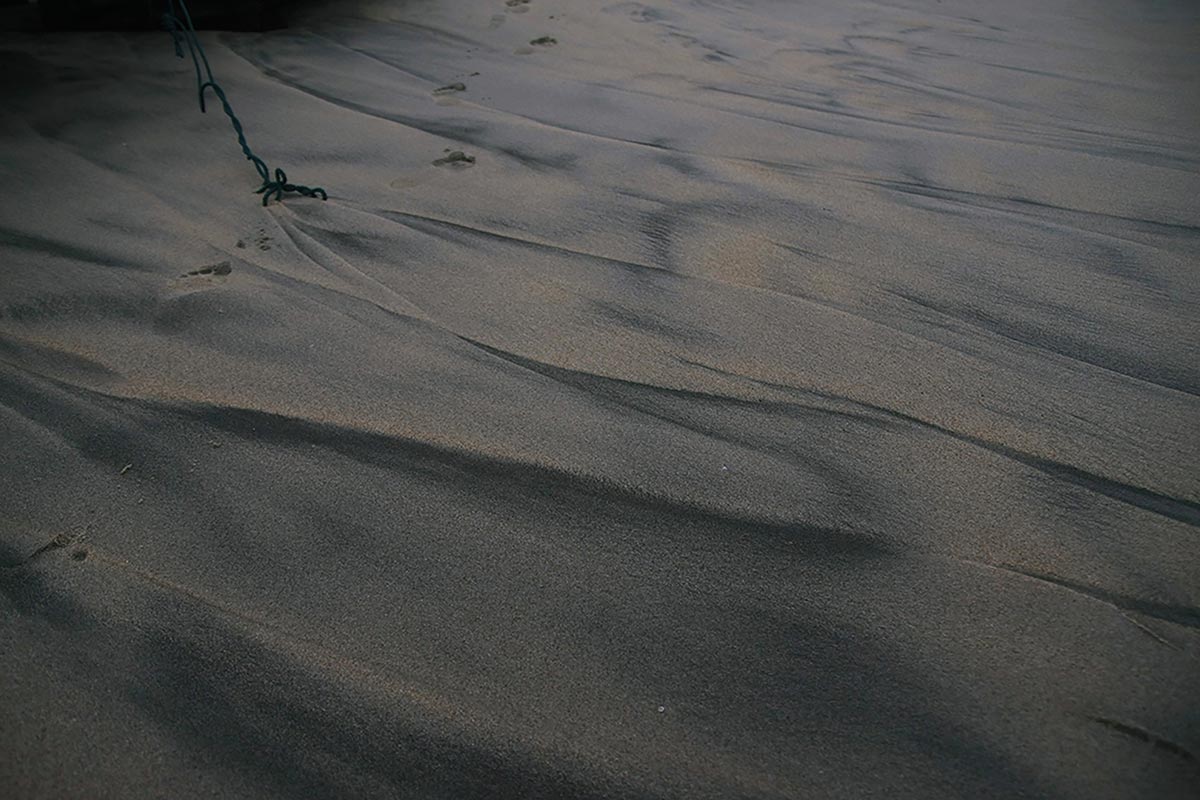 Maai Faam
Maai introduces her recent experiment of self portraits before turning 30, linking about the passing of time. She takes photos of herself, print them out and try to mess up with their surface by available materials such as beauty products. She wants to depict the impact of time on women as they turn 30, the age often considered the "expiry date" for single women in Vietnam.
The results come off as very visually interesting. Participants all agree that this idea has a lot of potential and room to grow, as this personal story embodies popular social prejudices.
Maai wants to take photos of her family members in a similar vein, but Matca advises her to focus on self portraiture first as it would fit nicely into a series. The meaning of materials used to "destroy" the surface also needs some thinking, as the series will be conceptual. She could also try documenting the changes in herself through life milestones, or even disguising as her younger self to make comparisons.