Besides the constant development of digital cameras, analog photography in Vietnam and especially Hanoi still garners a loyal following. Similar to film labs which have served as gathering space for people who share a common hobby, camera shops are booming despite the fact that the products have been discontinued. Last weekend, Matca has come to a few well-known places to for a solution to the most frequently asked answer by film newbies: What film camera should I get and where to find them?  
1. Kelo Mar
Address: alley no. 27 Xa Dan, Dong Da
Phone no: 01696893007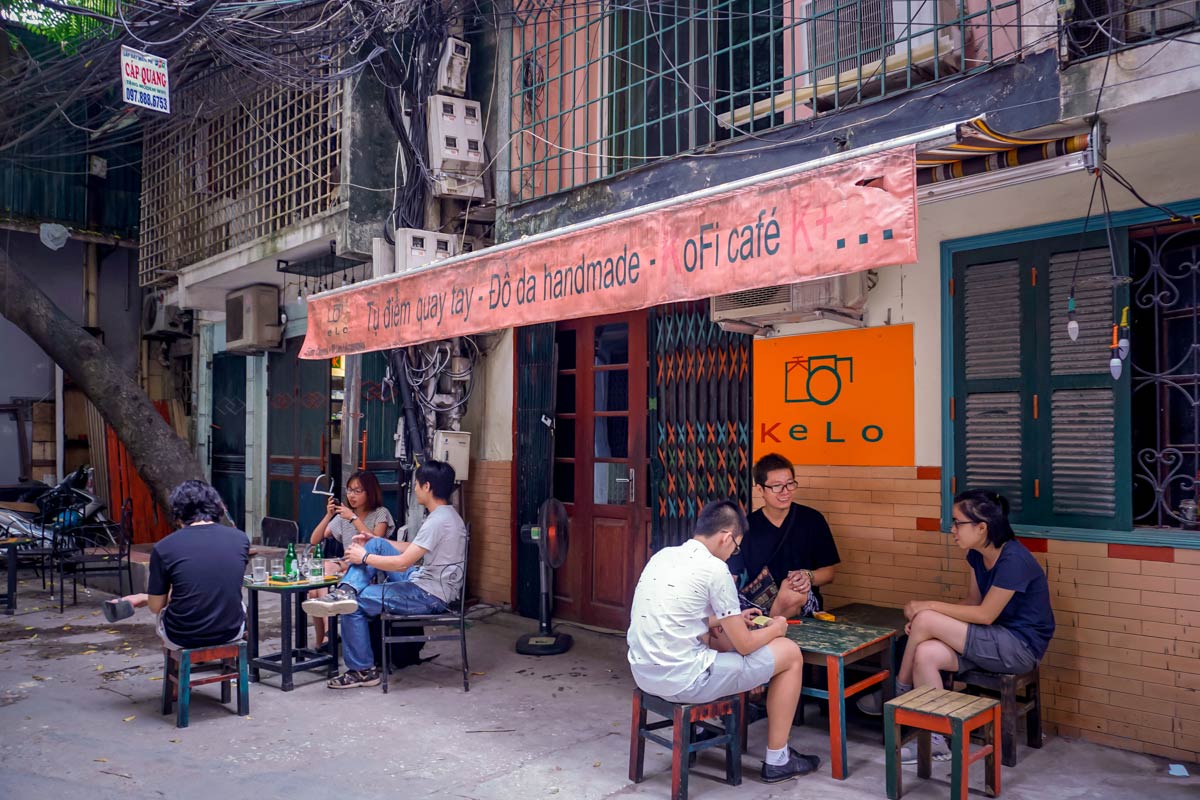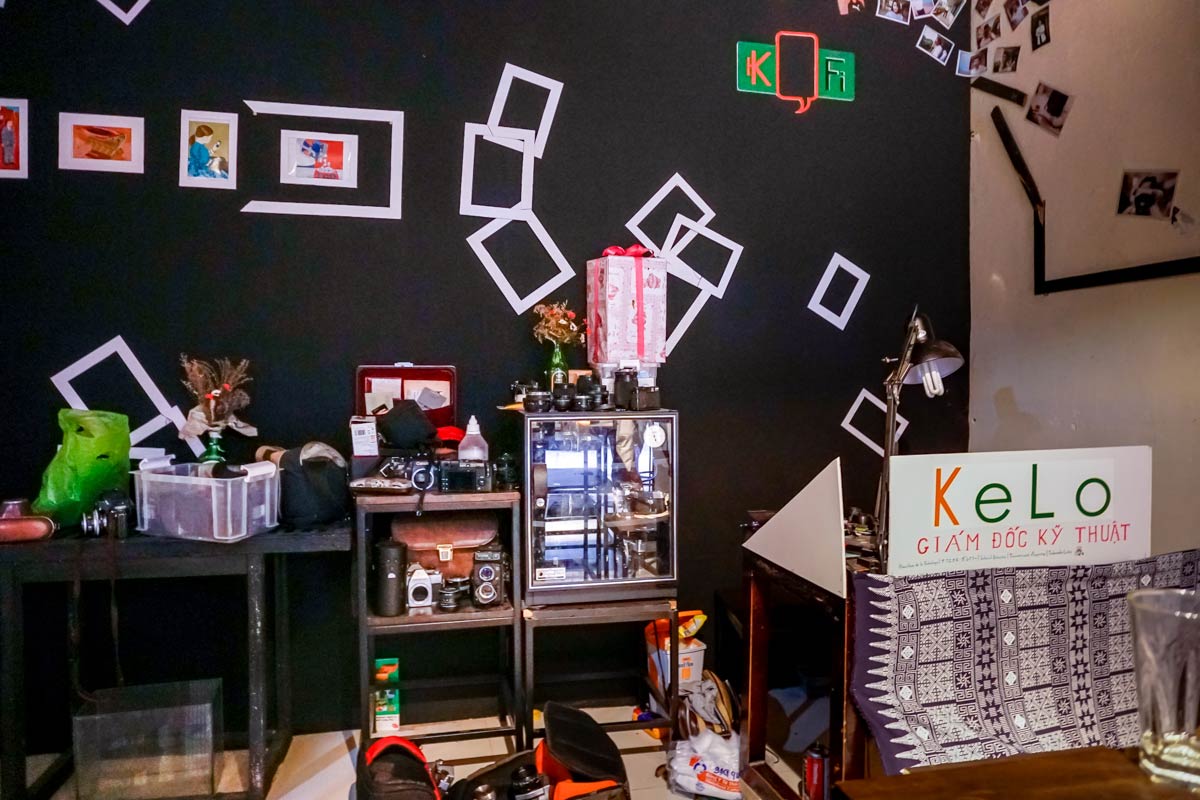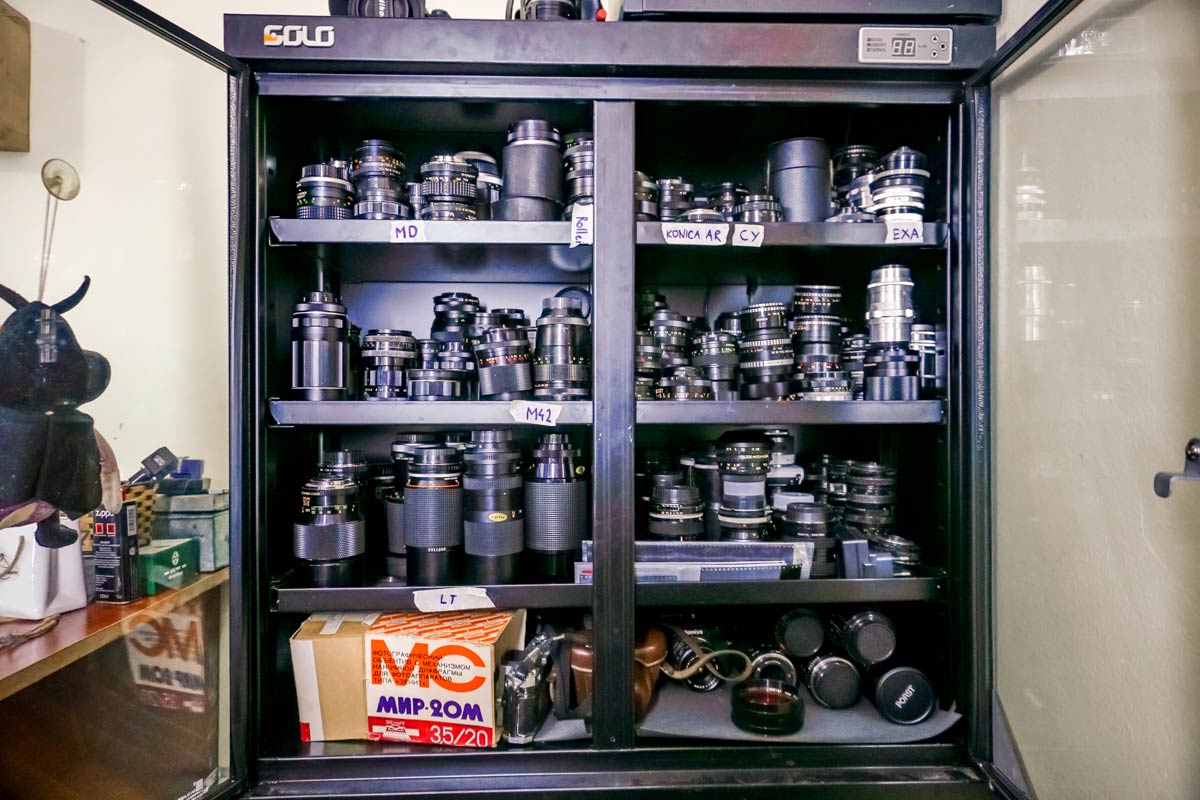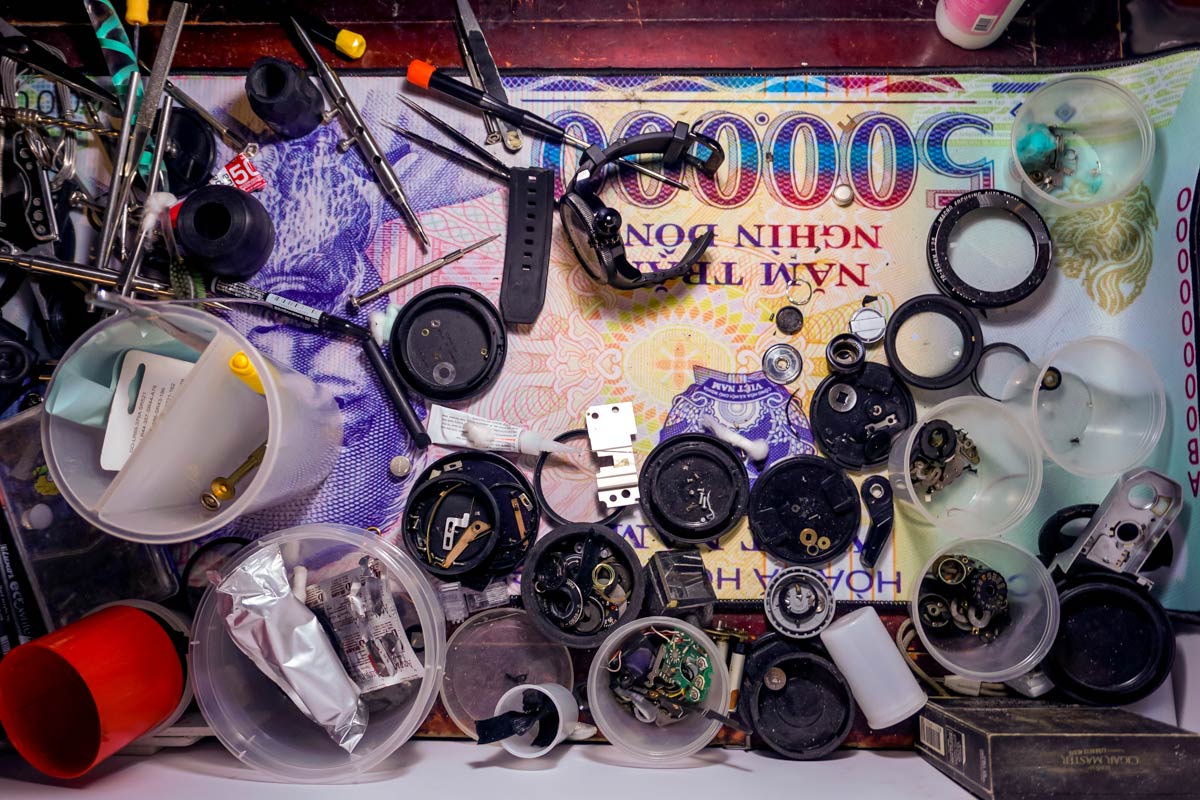 The owner of Kelo Mar is Hieu Cao, an analog shooter since 2009 when the comeback has only just starting. The former address is at Tam Trinh, then it moves to Luong Dinh Cua in 2013 and at the moment settles in quite a spacious store at Xa Dan. Besides camera and lens sales, Kelo Mar also sells films and provides developing as well as camera repair service. A small cafe with quirky decor is located inside for customers to hang out.
Kelo Mar's target market is film newbies so their product range is mainly Japanese SLRs, with a small selection of lomography and PnS cameras with flash. People who come without knowing exactly what to get will receive Hieu's consultation based on what they wish to shoot. He focuses on lenses because of their utility and superior quality compared to their digital counterparts for the same price. The developing service is supported by Thanh from AEG lab, so you can drop your rolls at Kelo Mar without any concern.
2. Shutter Shop
Address: No. 60 Tho Quan, Kham Thien
Phone no: 01685993405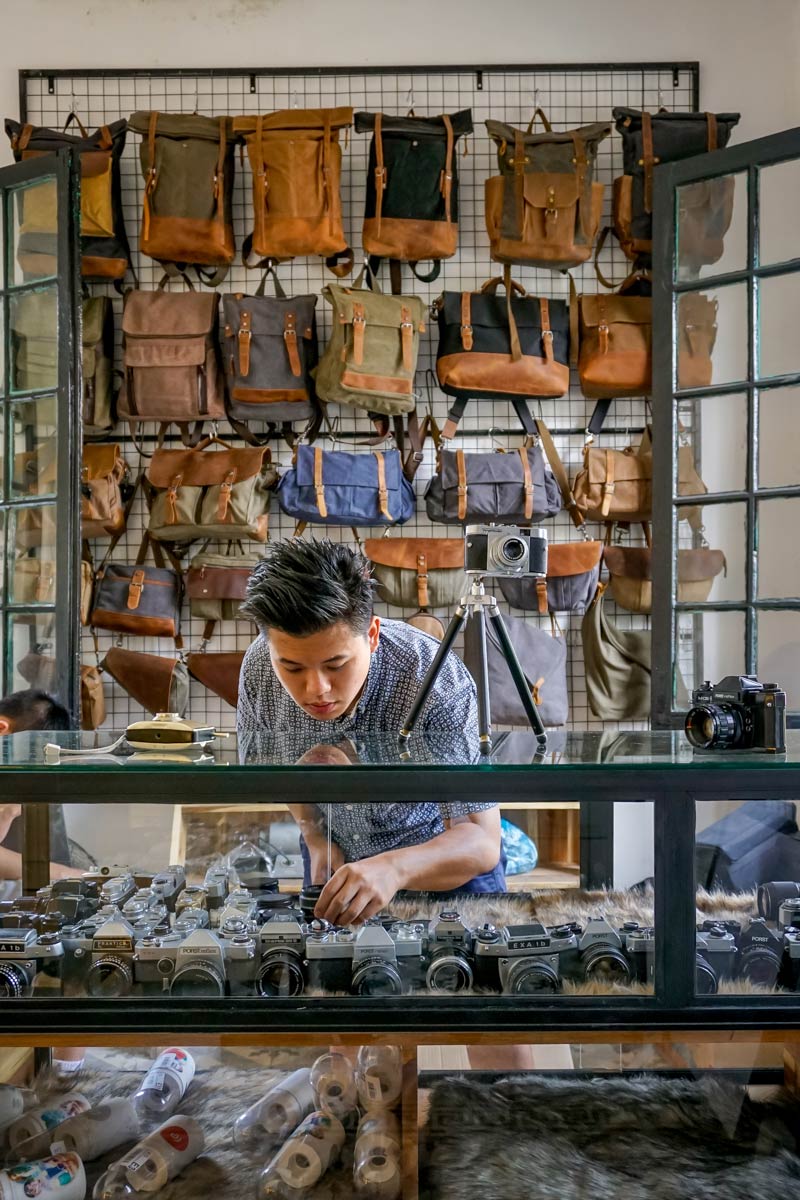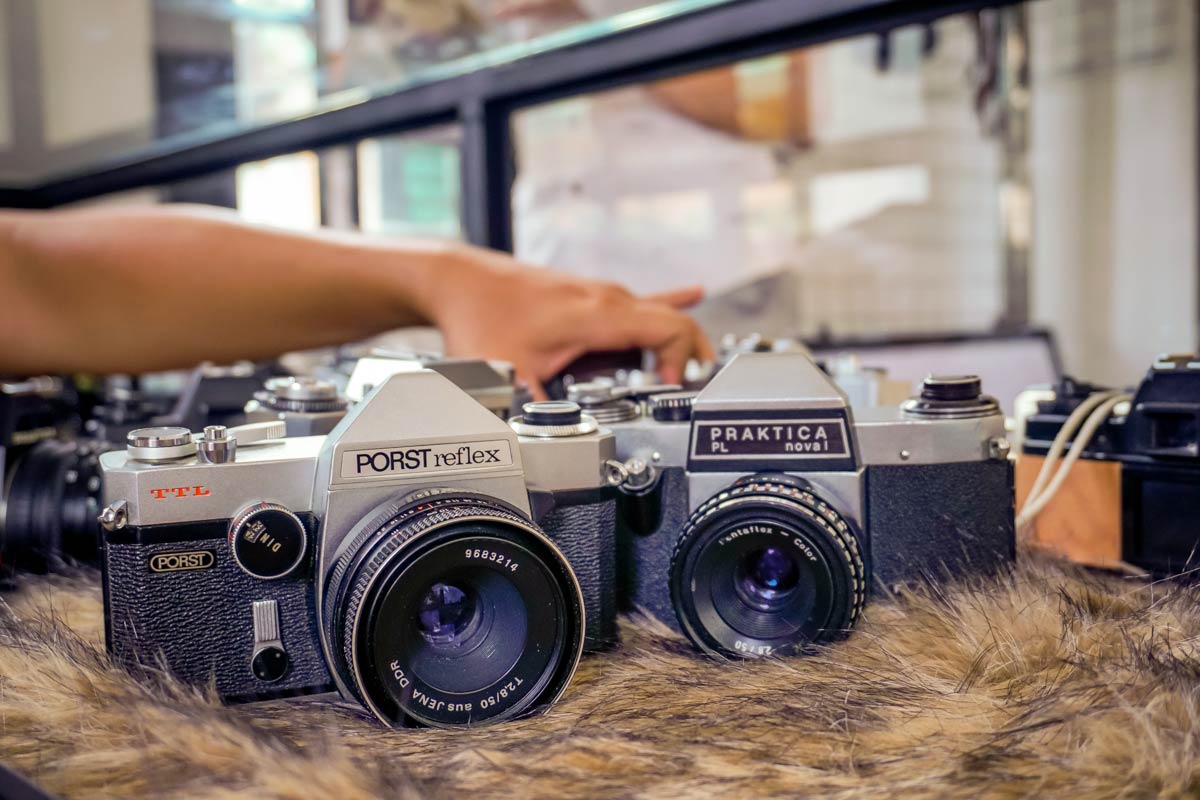 Shutter Shop is formerly owned by Hoang Huy with a view to sharing his collection with analog fanatics. Now it's operated by Kien, a film shooter with 7 years of experiences. It has recently moved to 60 Tho Quan collective, next to Hanoi Darkroom, X-lab and a few clothing stores.
Shutter Shop stocks Germany-made cameras rather than popular Japanese ones, as they are much more durable and have a distinctive vintage look despite being less well known. Their product range is 35mm cameras and M42 lens by Porst, Carl Zeiss, Isco and Voigtlander, and they also takes order for medium format or TLR cameras. For that very reason, Shutter Shop customers are those that have certain knowledge about their gear and specific demand.
Customers are consulted based on what they like to shoot and their budget. They have many lenses from 1.300.000 VND to 8.000.000 VND, the most common in stock range from 1.800.000 to 2.500.000. Shutter Shop also sells leather camera bags.
3. Leng Keng F+ Shop
Address: no. 2, lane no. 326 Le Trong Tan st, Thanh Xuan
Phone no: 01698655640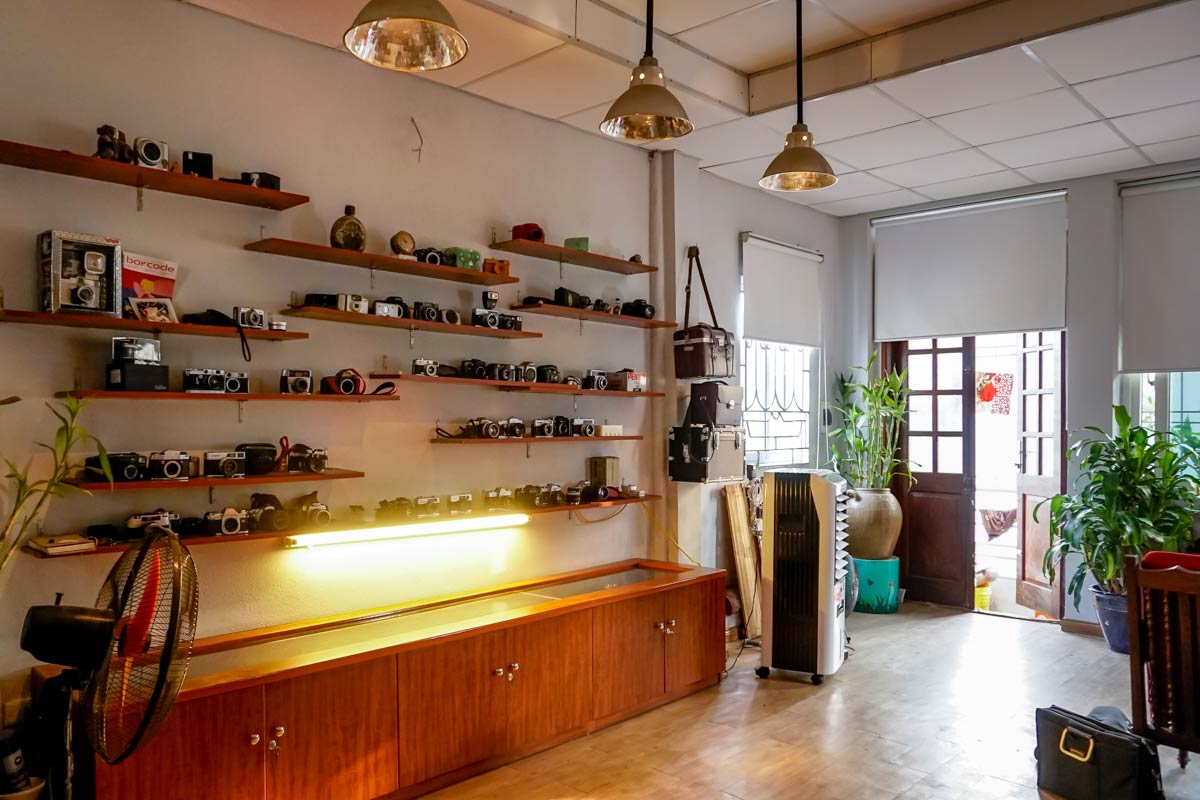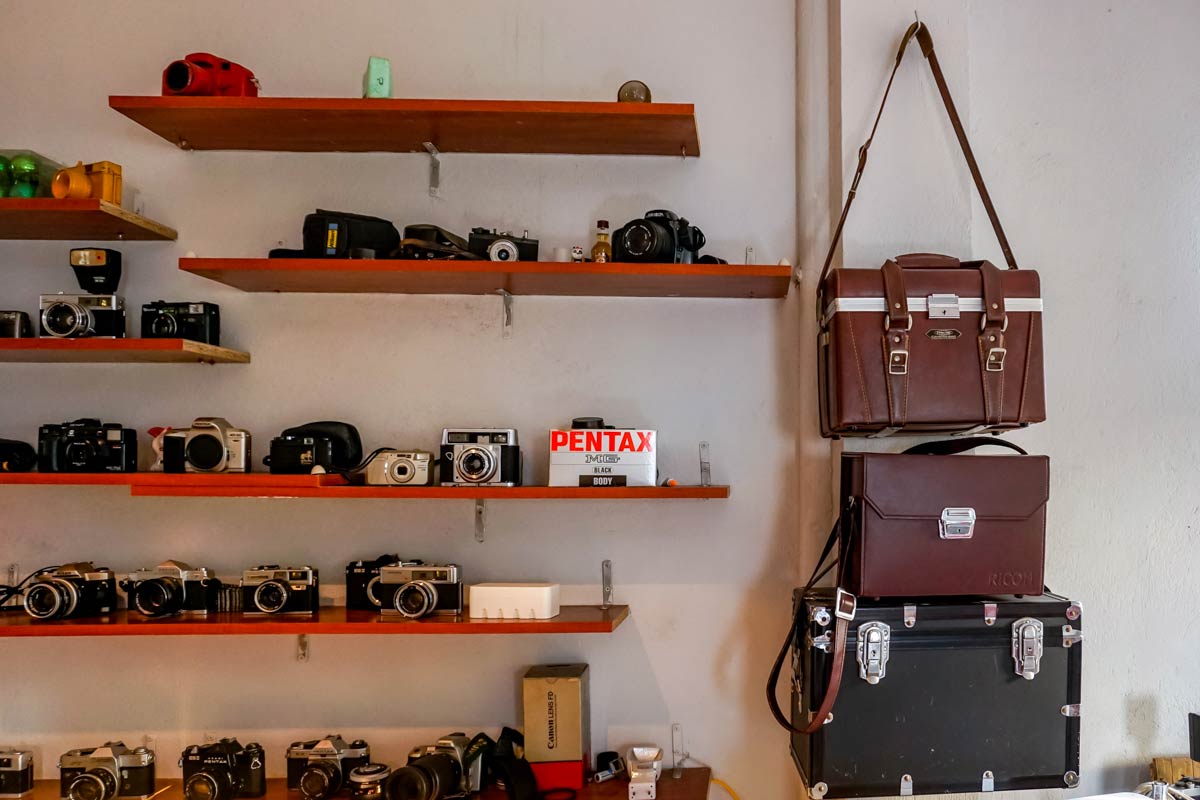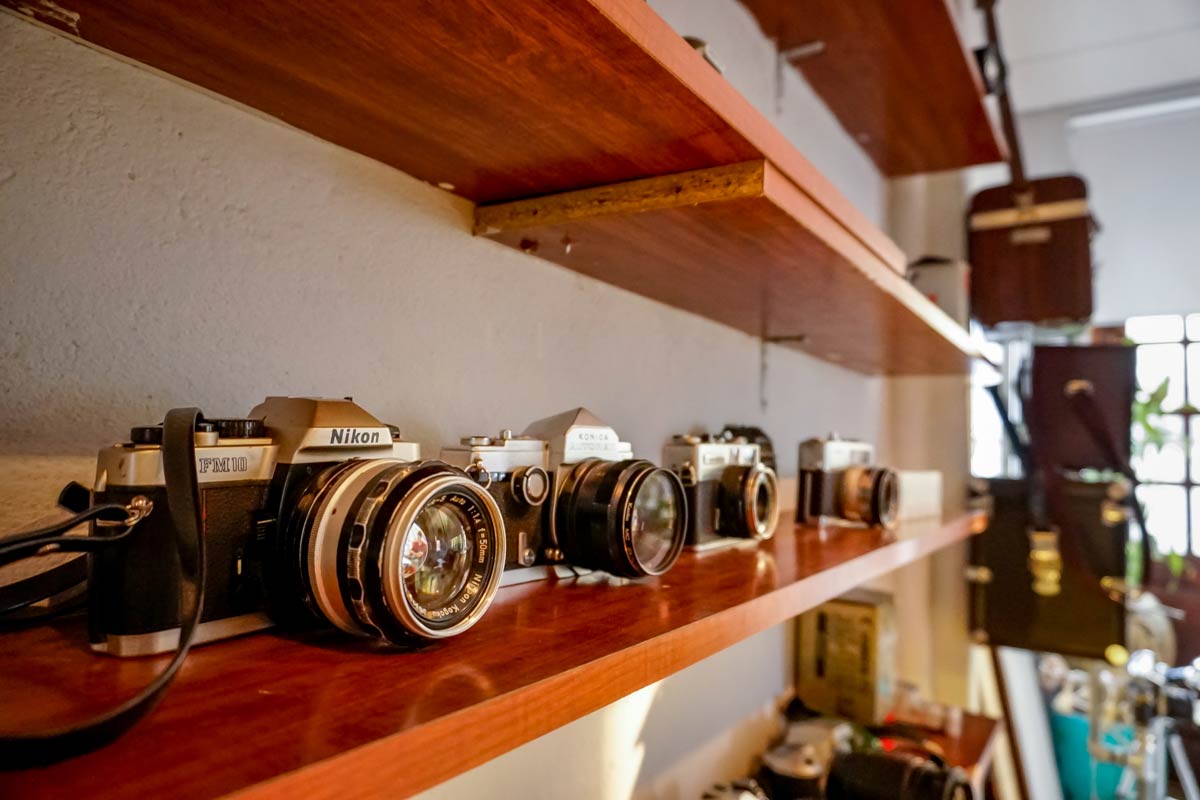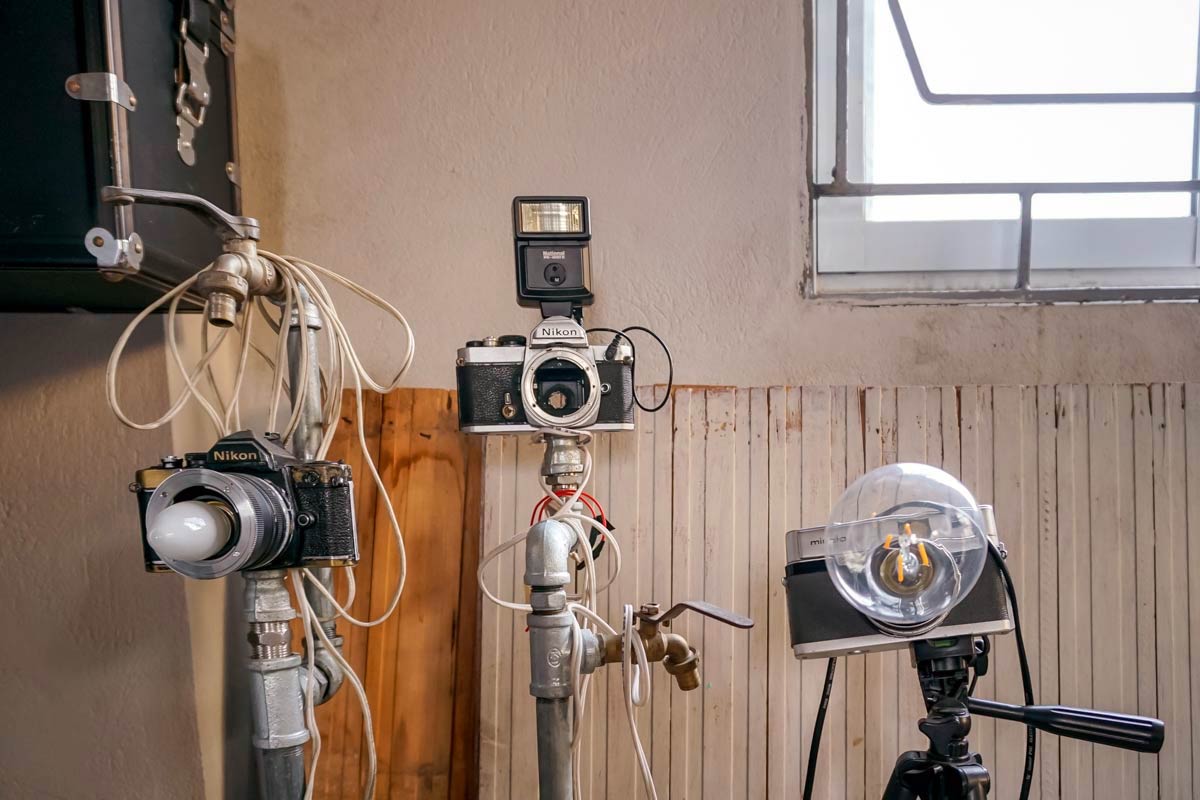 Hung opens Leng Keng at the top floor of his house when he is a freshman, his original purpose is to follow his hobby and be financially independent. Because it's just a side job besides his day job as a graphic designer, Leng Keng doesn't wish to expand his business by adding more services. Leng Keng mostly supplies popular Japanese SLRs like Canon, Pentax and Minolta and a few PnS for newbies. With from 1.200.000 to 1.800.000, you can own a camera with a fixed lens. Besides giving information about cameras, Hung shows customers his photos taken by different cameras to aid them in choosing their suitable gear. Every camera purchased at Leng Keng has a 6-month guarantee or after the first roll of film.
4. Vintage Cameras
Address: no. 15, lane no.50 Dao Duy Tu st
Phone no: 01689930209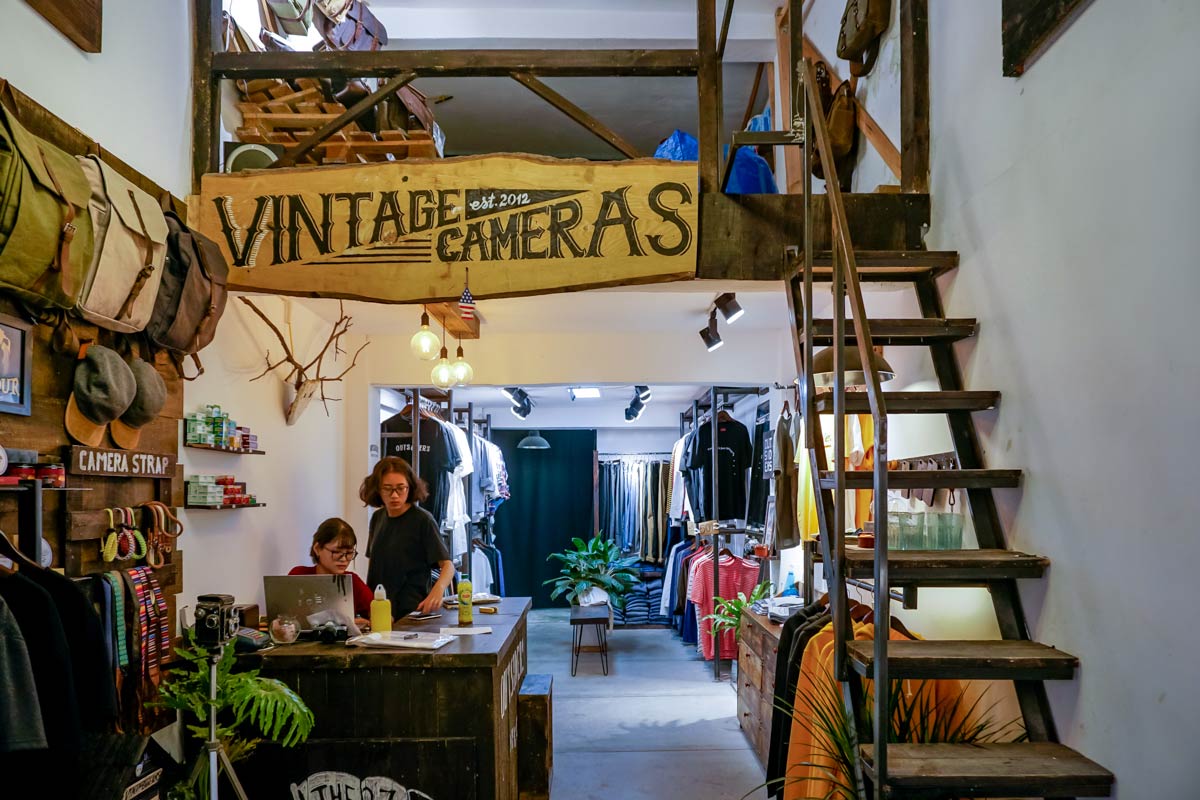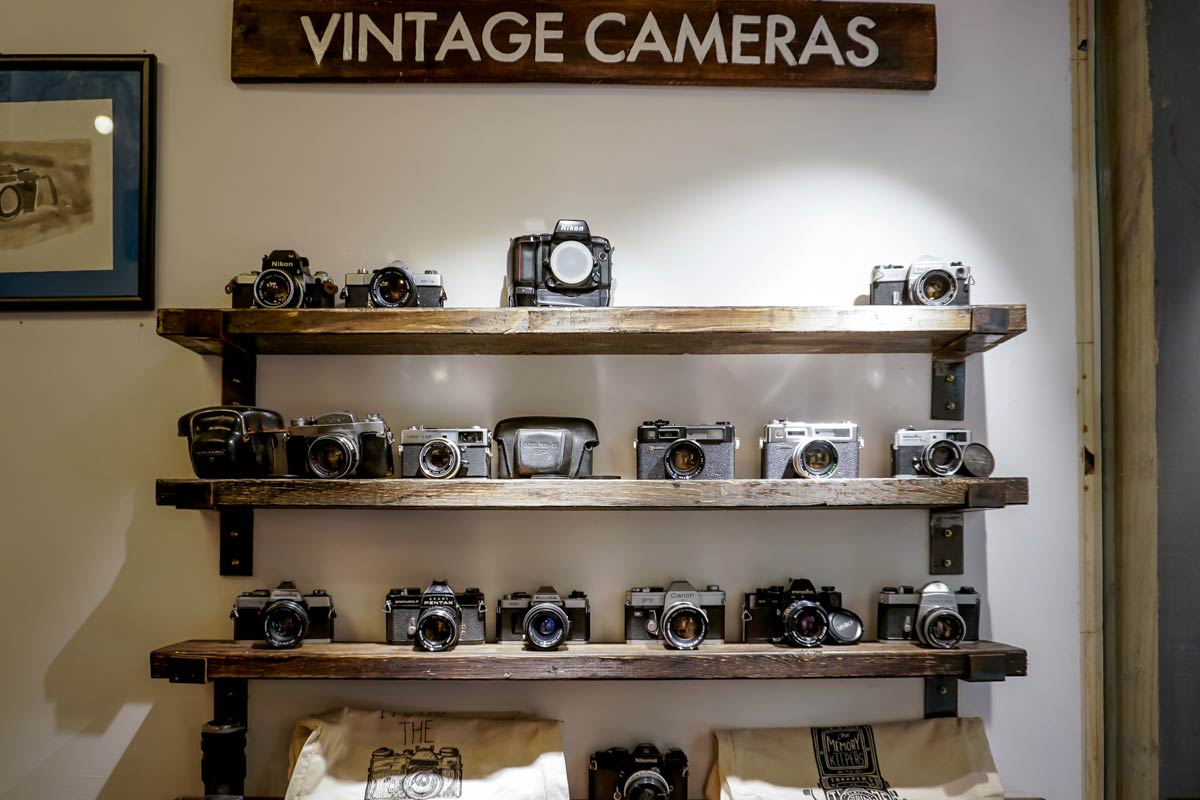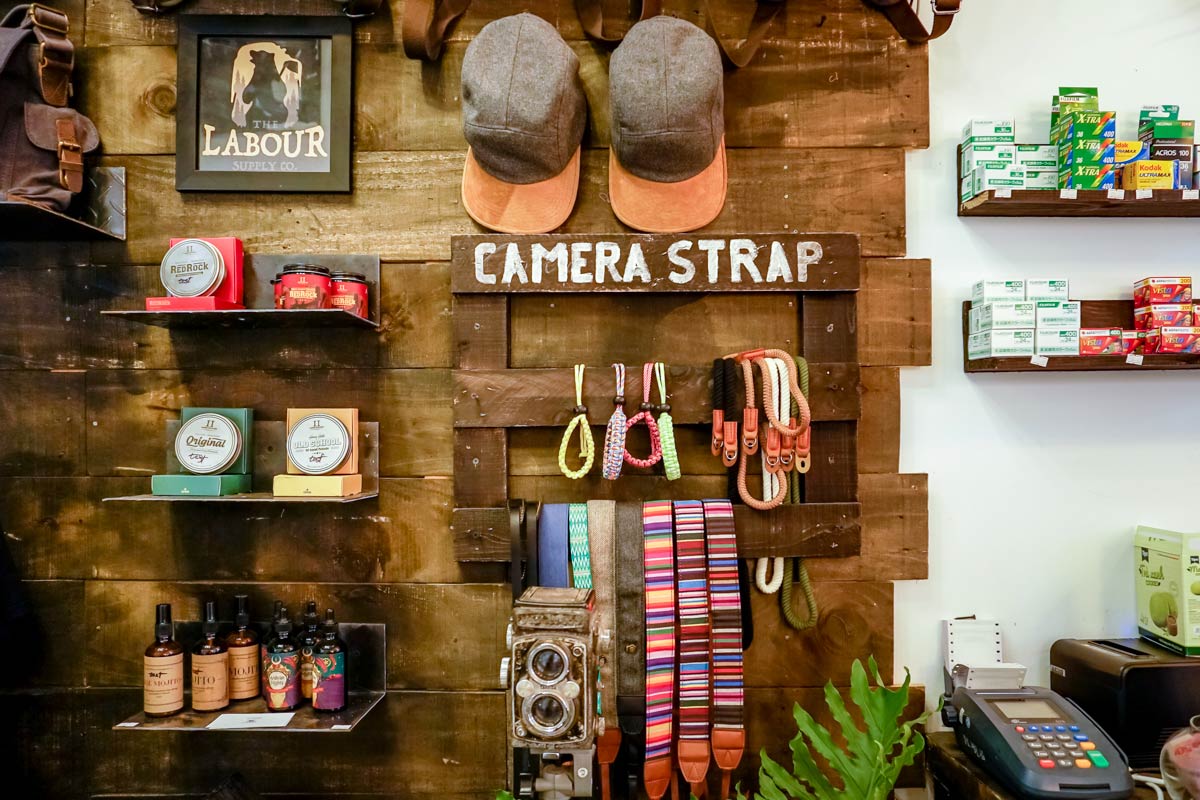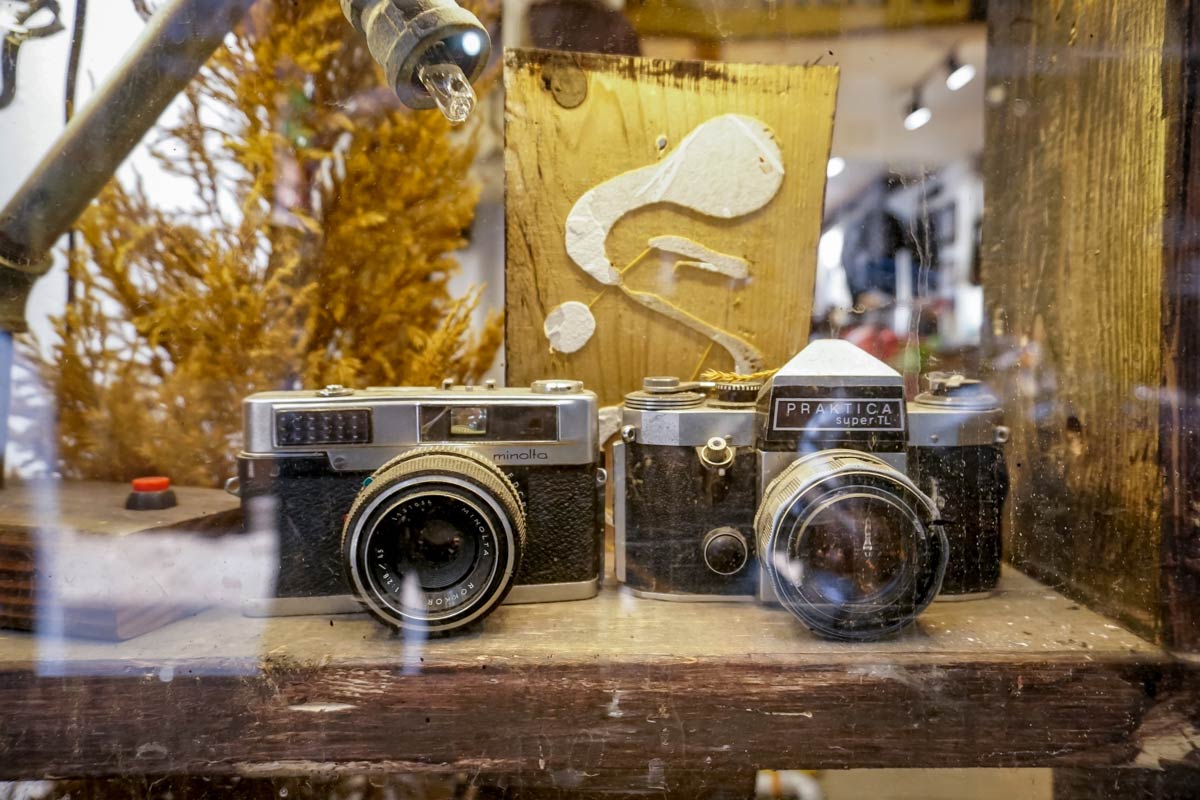 Vintage Cameras is founded in February 2014 by two friends Phong and Duc, who are passionate about collecting analog cameras and want to make money from their hobby. Located at a nice spot inside the Old Quarter, Vintage Cameras has an elegant, rustic design that lives true to their name. The stock is comprised of popular SLRs like Pentax Spotmatic, Minolta SRT and Canon AE1 together with a few PnS. The customers are mainly youngsters that want to take up photography as a hobby.
Vintage Cameras has a wide range of merchandise for film shooters: from selling camera and film to camera straps, bags and T-shirts. According to Duc, they prioritize the interaction with customers so this place will not only be about business transactions but also where one can share their passion about analog photography. They also offer guarantee so customers can feel like they are purchasing something new, although the camera's years of age might be two times or even three times of their owner.