As a side activity of photography exhibition "Volatile States" by artist Duy Phuong at French Culture Center in Hanoi – L'Espace on March 16th 2018, Matca and inpages will co-host a zine making workshop and join a panel discussion about contemporary photography practices in Vietnam.
Simply put, zine is a DIY publication. There is really no rule to its form and content, but within the scope of this workshop, we will focus on handmaking a print publication from photo projects. For photography practitioners, viewing pictures in prints is an essential step for reflect on your own works. You will learn how to edit your own photos, design a layout and fold a zine from a single page in this workshop.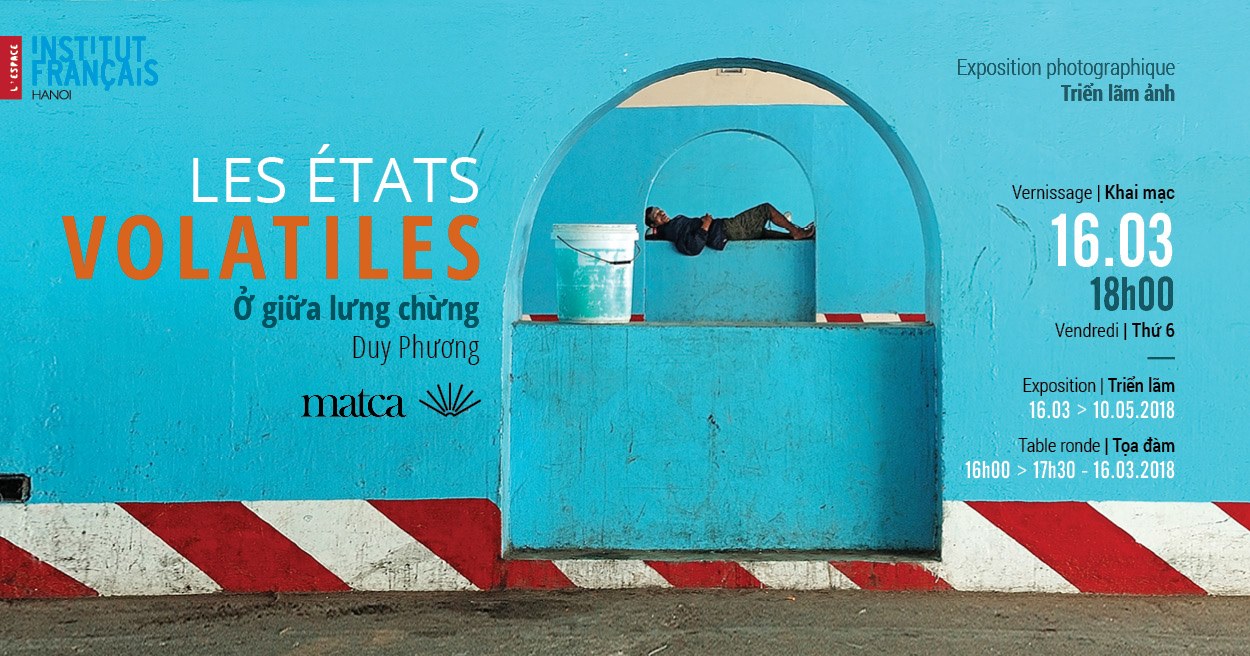 The workshop will take place in one day and a half (from 9:30 AM Thursday, March 15th to 12:00 PM Friday, March 16th) and is totally free of charge. To register, please send 20 – 30 photos from 1 series along with a short bio and introduction of your work to hello@matca.vn, titled "[Zine workshop] Your full name". All photos should be in a zip file, be JPG and 1600px in the longest side. Please note that the workshop will be limited to 10 participants so you should be able to commit your time to guarantee the quality of the final output.
The zines will be yours to take home, besides being displayed in Duy Phuong's exhibition, L'Espace library as well as inpages in HCMC and Matca space in Hanoi.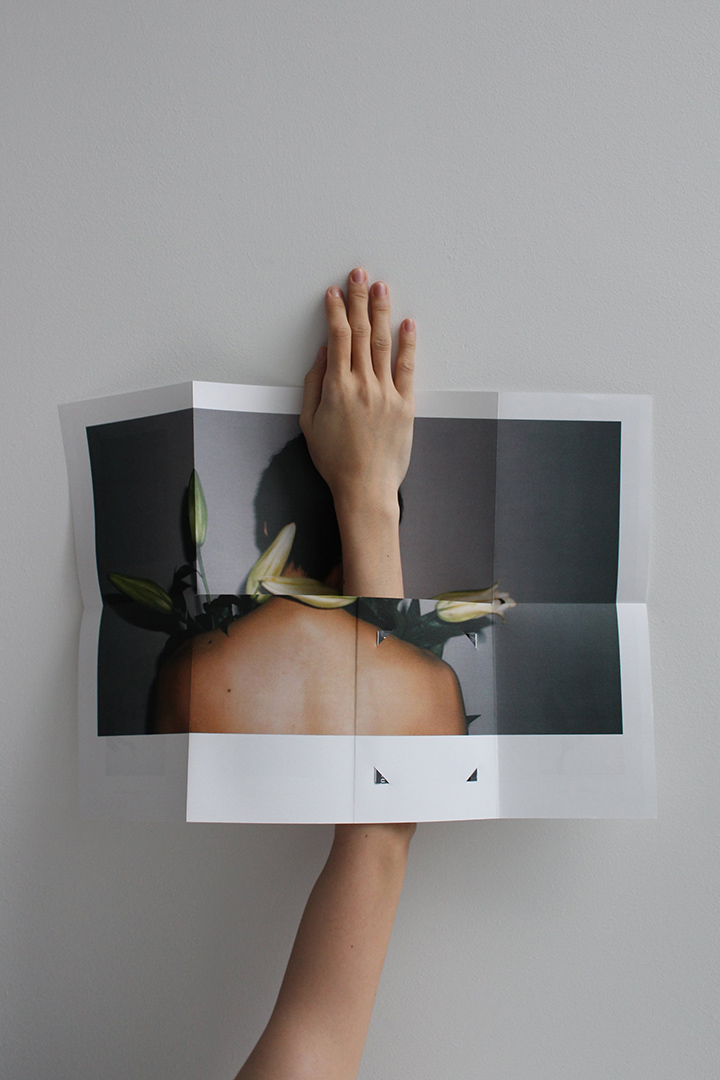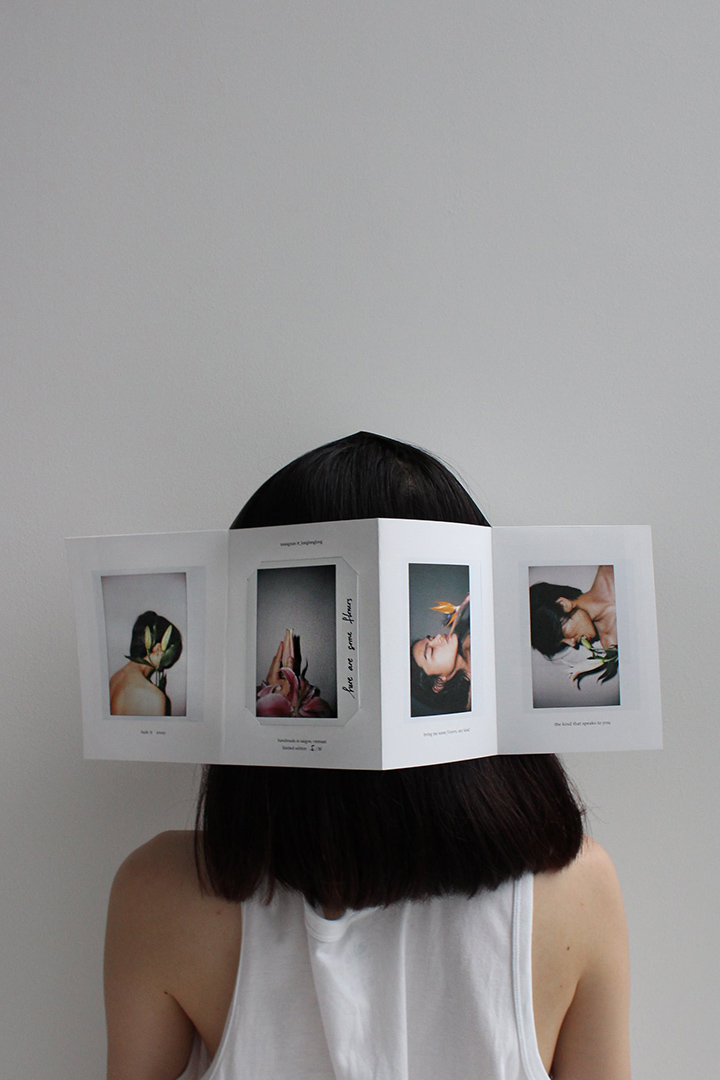 Schedule & content
Thursday, March 15th 2018
09:30 – 10:30 Brief introduction of zine and 2 basic zine folding methods
10:30 – 15:00 Editing participants' works
15:00 – 17:30 Picking a suitable folding style and create a digital layout
19:00 – 20:00 Send the files to the printing shop.
Friday, March 16th 2018
09:30 – 12:00 Folding zines and taking final steps to perfect them
16:00 – 17:30 Talk about contemporary photography practices in Vietnam with the participation of photographer Duy Phuong, Dang Thanh Long (co-founder of Saigon Artbook project and inpages), and Linh Pham (photographer/ co-founder of Matca).  
About the organizers
Matca is a community that fosters the exchange of ideas and inspirations among photography practitioners. The journal matca.vn introduces artworks and artists of Vietnam and openly discusses many aspects regarding photography, Besides, Matca also holds periodic gatherings in the form of casual portfolio reviews to create an environment for viewing, critique and editing work, as well as support photographers in holding exhibitions.
inpages is an artbook store and independent publishing house in Saigon. Inpages supports artists who want to introduce their works through the book form. Book launches, exhibitions, talks and short workshops are held frequently here to strengthen the relationship between the audience and art. Its cofounder Dang Thanh Long is also the one behind Saigon Artbook project.
French Cultural Center in Hanoi– L'Espace is a place for cultural and art events, also to study and accumulate about France. With a wide range of events, conferences, film screenings and French classes, it has been a familiar spot of Hanoian cultural life for many years.