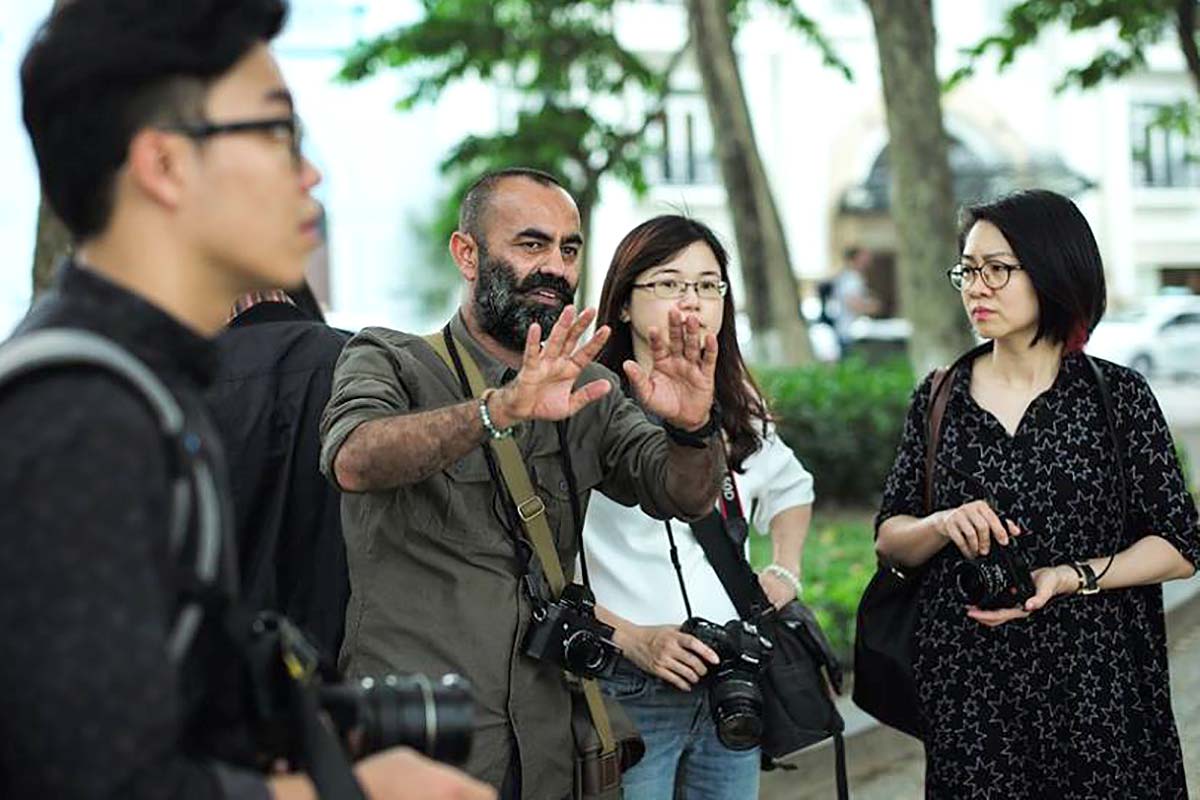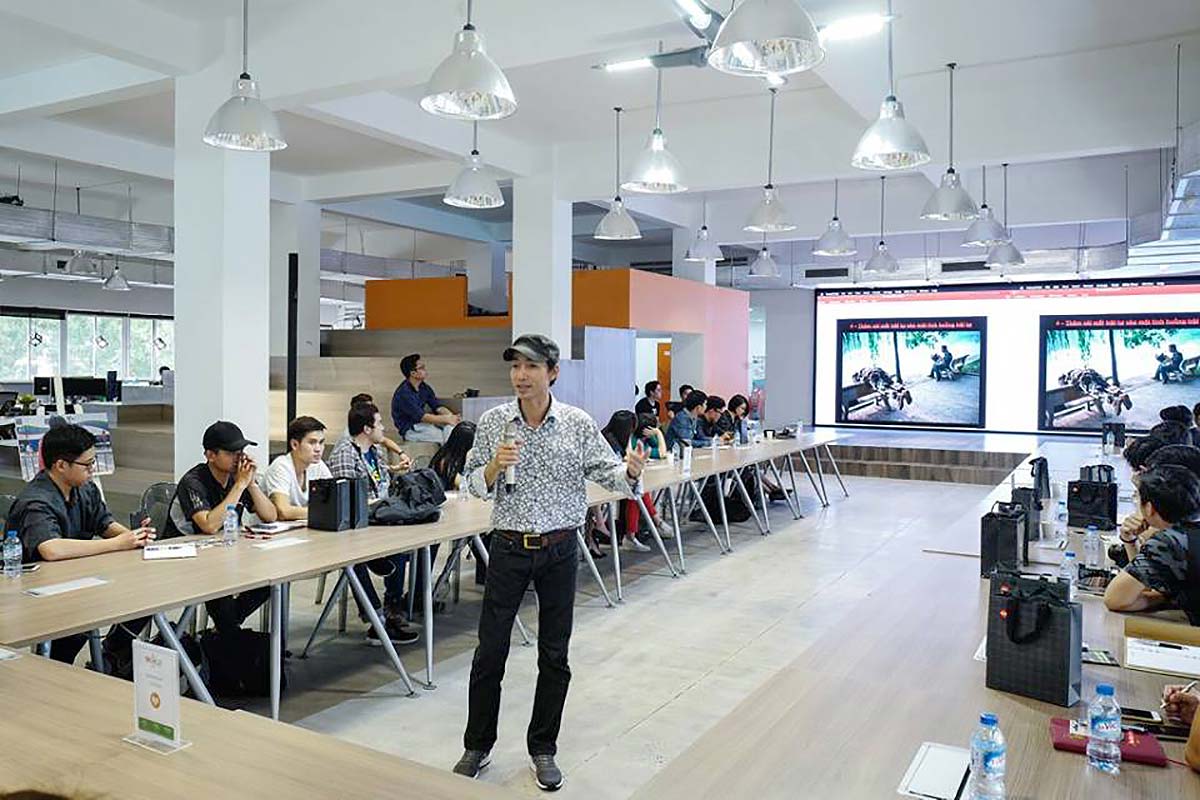 Leica Street Photography Workshop just finished on 16th April 2017 with 45 participants of various occupation and age, the youngest one only 16 years old. They went on two photo walks around Hoan Kiem lake under the guidance of three mentors, Leica ambassador Vineet Vohra, photojournalist Viet Thanh Nguyen and guest lecturer Chu Viet Ha, having overcome their initial shyness to practice street photography. In this following article, Matca has asked street photographer Chu Viet Ha to choose his favorites and give comments to each.
__
I have picked out five images by participants that I myself think are interesting. These are only personal preference and opinions from me, a person who has pursued street photography for three years. I hope by pointing out good details in them, it will help photography practitioners train their eye. Applying devices is a suitable first step, but the world of photography is diverse and full of surprises. I look forward to seeing many people taking up photography and joining the scene after this workshop.
Sincerely,
Chu Viet Ha
Hanoi, 25th April 2017.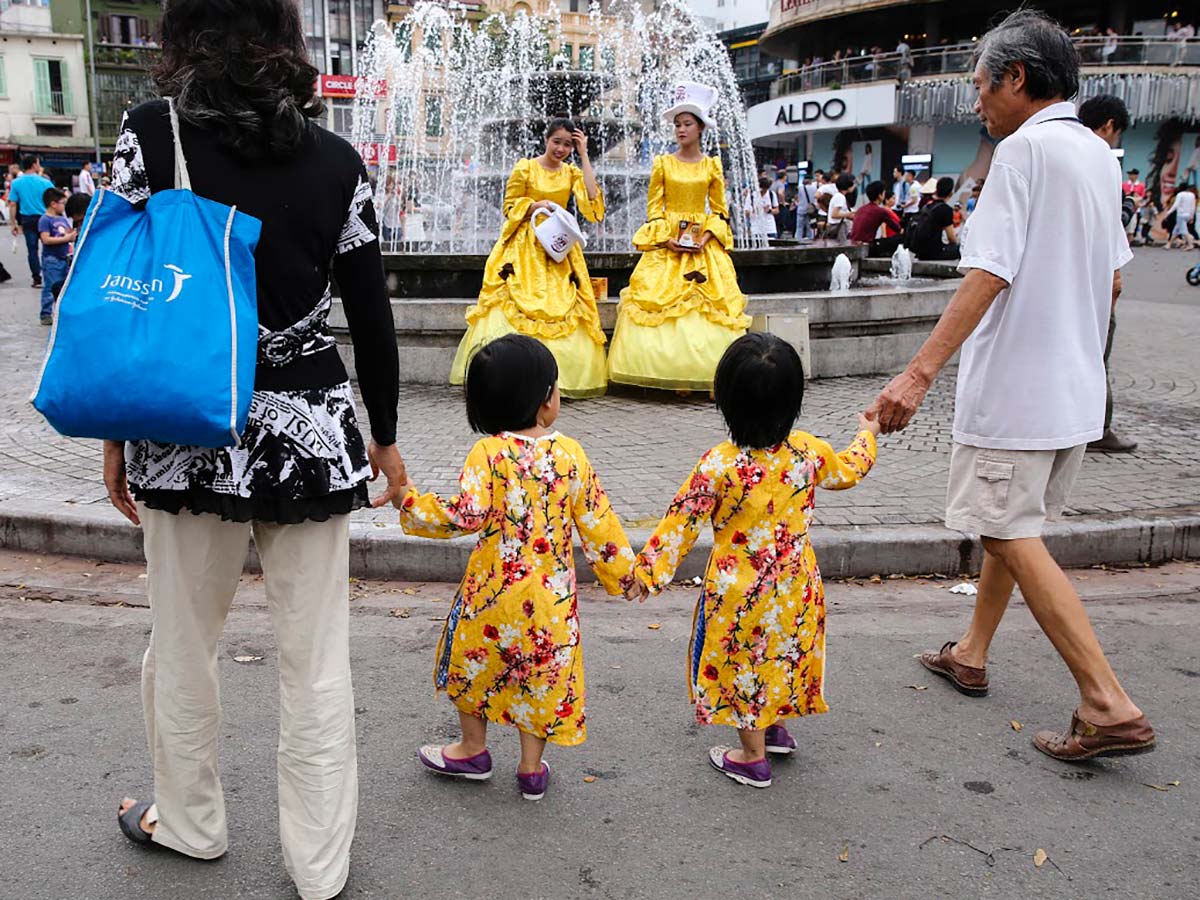 1. Photo by Nguyễn Tử Thắng.
The photo effectively employs the concept of similarity. In the center stand two little girls with identical yellow outfit similar to those of two other girls in the background. The author has chosen a good moment when two subjects on the sides could cover chaotic details behind, creating a clean composition. Also, the sight of two little girls facing two older ones opens up the audience's imagination.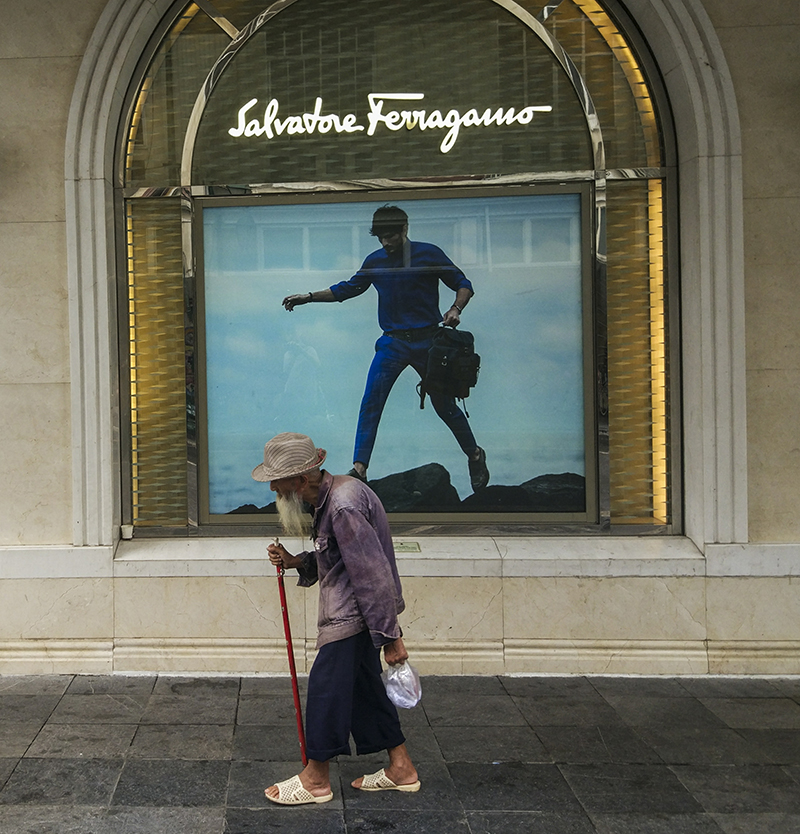 2. Photo by Nguyễn Tử Thắng.
The photo has captured a good moment that portrays the contrast between the outfit and postures of the old man on the sidewalk and young man on the poster. The young man's foot seemingly touches the old man's forward bending back, which is an interesting and emotional detail.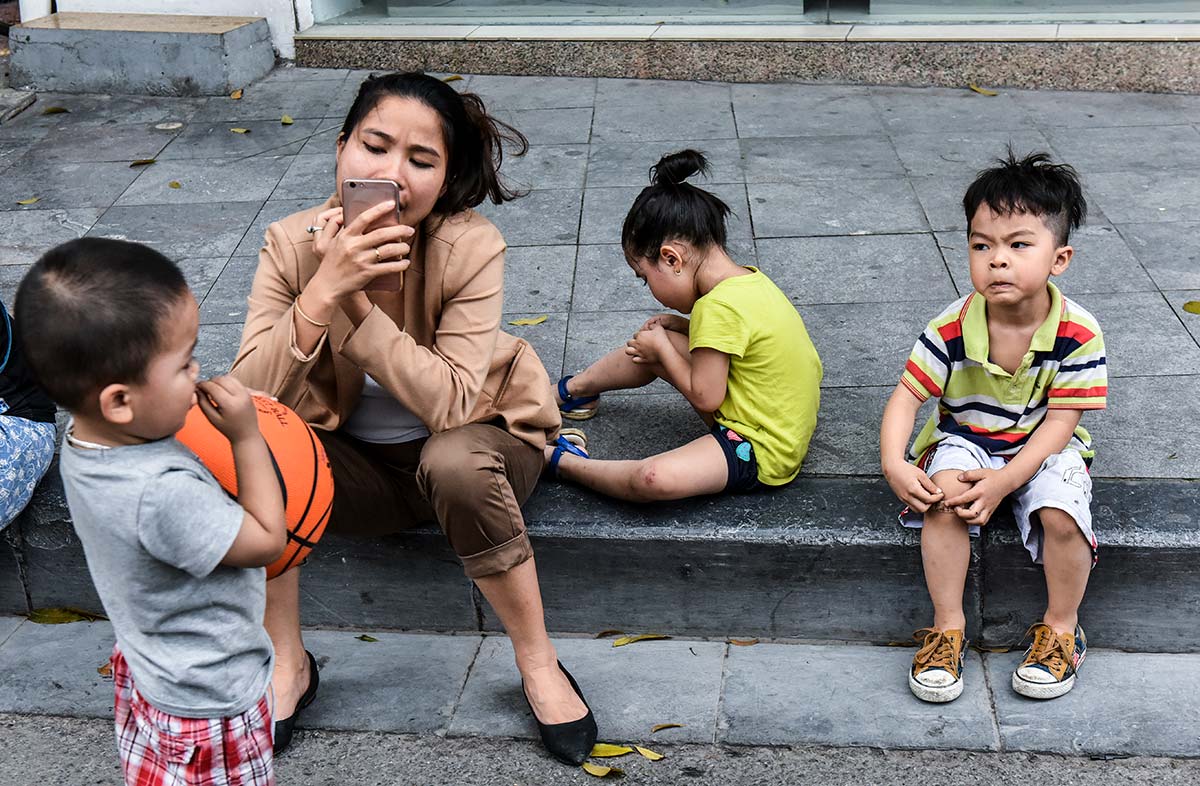 3. Photo by Việt Hùng.
Street photographers are all aware that the subjects' expressions are one of the main elements that constitute a good photo. In here, the author has cleverly put together different actions and expressions: despite sitting together on the same sidewalk, each subject is in their own world, occupied with their own business.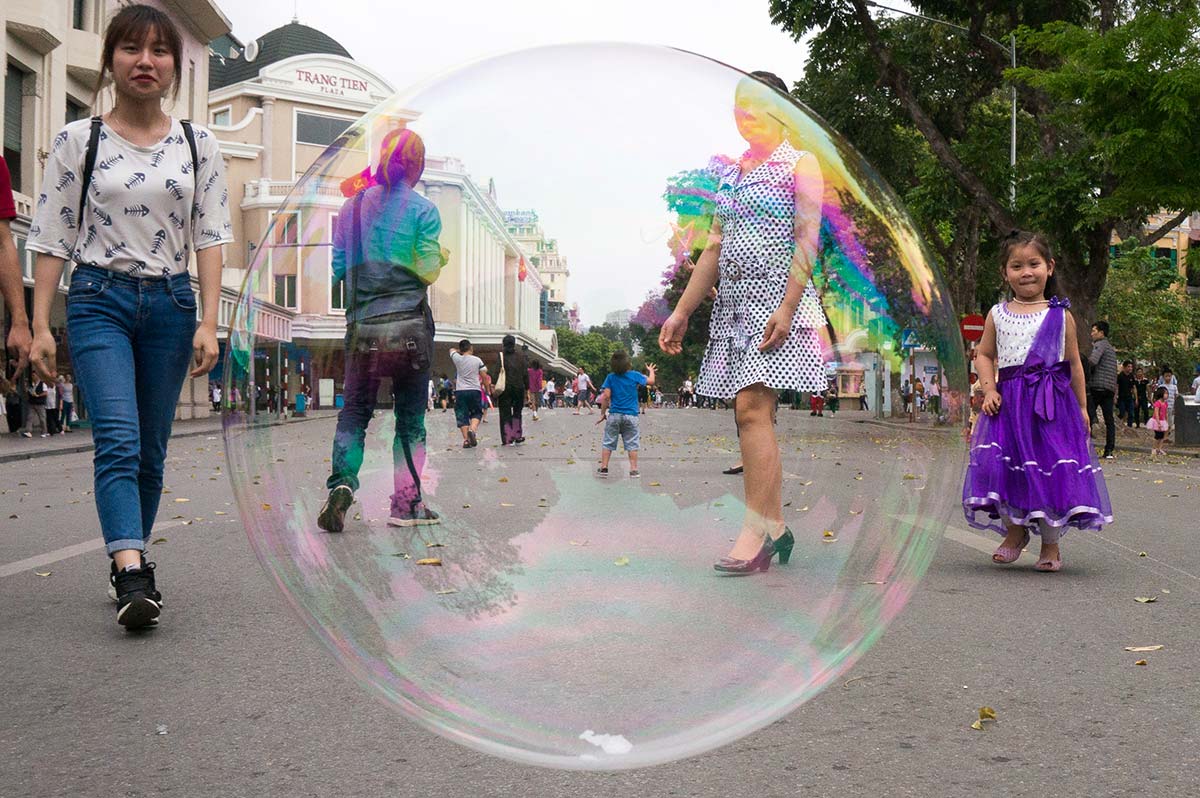 4. Photo by Phan Quốc Bảo.
A daily scene at the walking street is transformed into a surrealistic painting by the gigantic bubble on its very center. The boy at the heart of the photo appears to be inside the bubble and float together with it. Two subjects on both sides look into the lense with a curious expression, creating dynamic energy for the image.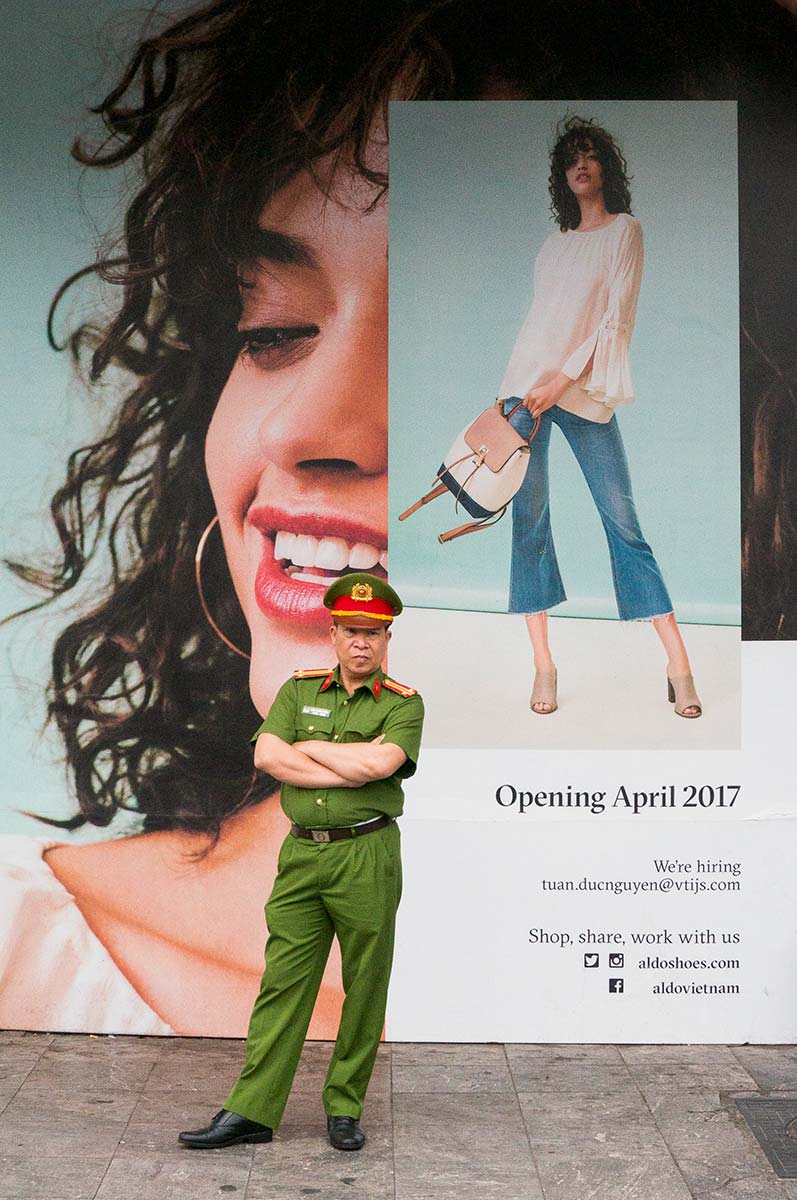 5. Photo by Phan Quốc Bảo.
The photo attracts viewers at first sight because of the similarity in the posture of the police officer and poster girl. The stern look on his face ends up delivering a comic effect in this context as it seems like he is "posing" like the girl behind him.
Chu Viet Ha is currently living and working in Hanoi. His images have been featured on many photography sites and magazines including Invisible Photographer Asia, Streethunters, Eric Kim blog, etc. He is working at APF (Art Photo Feature) magazine as an editor.
Connect with Chu Viet Ha on Facebook and Instagram.