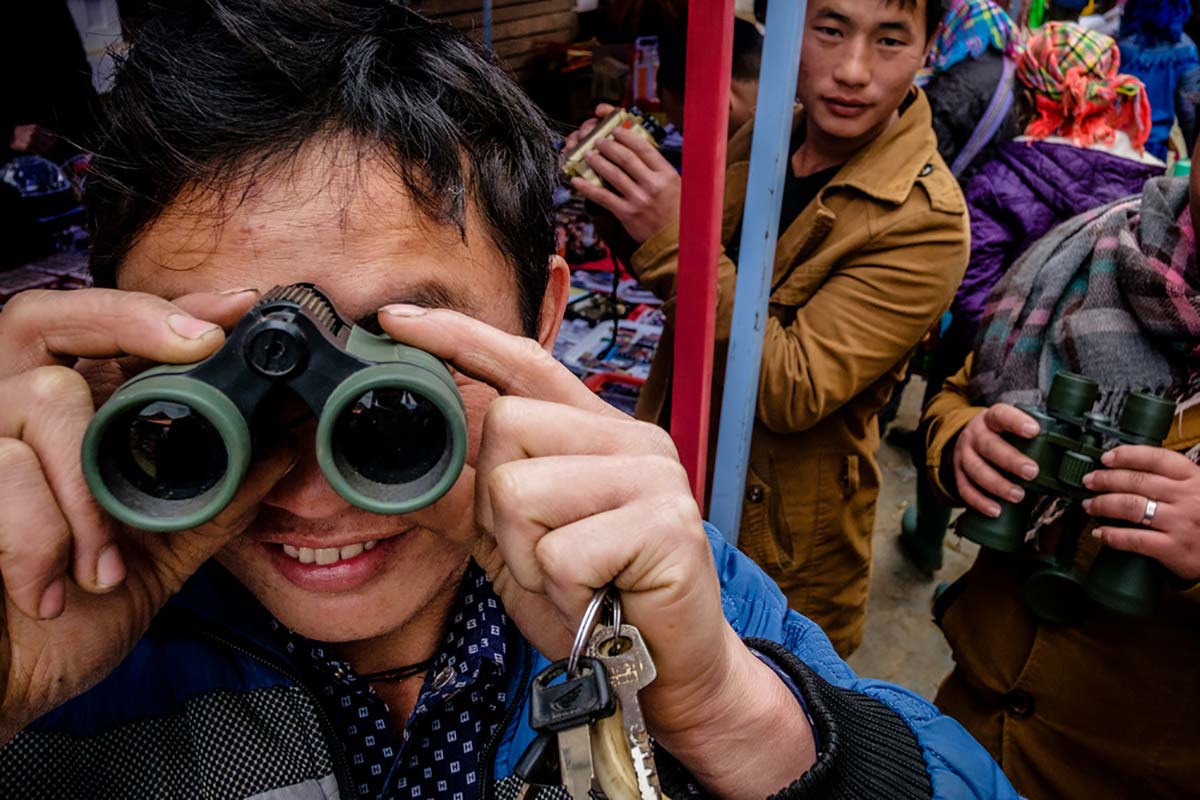 On a bus, a passenger's eye casted a curious gaze through the curtains, a gamecock's head out of nowhere was leaning towards the same direction. In another photo, three men were excitedly observing something outside of the frame with a binocular, what is it we don't know. These are just a few moments in day-to-day street among those Chu Viet Ha has captured and want to capture through his distinct local point of view that conveys a particular sense of the place, which makes up for the unmistakably Vietnameseness in his photos.
Do you regard yourself as a street photographer?
The veteran photographer Garry Winogrand hated the term 'street photographer' that has been attached to him because this title in itself does not have any meaning. When he was doing a project in zoos, he asked people in return if he became a zoo photographer then.
I myself don't like to be called a street photographer. I don't even like being called a photographer, because I just have this camera and casually take photos with no intention to get professional. Street photography will always remain a game to me.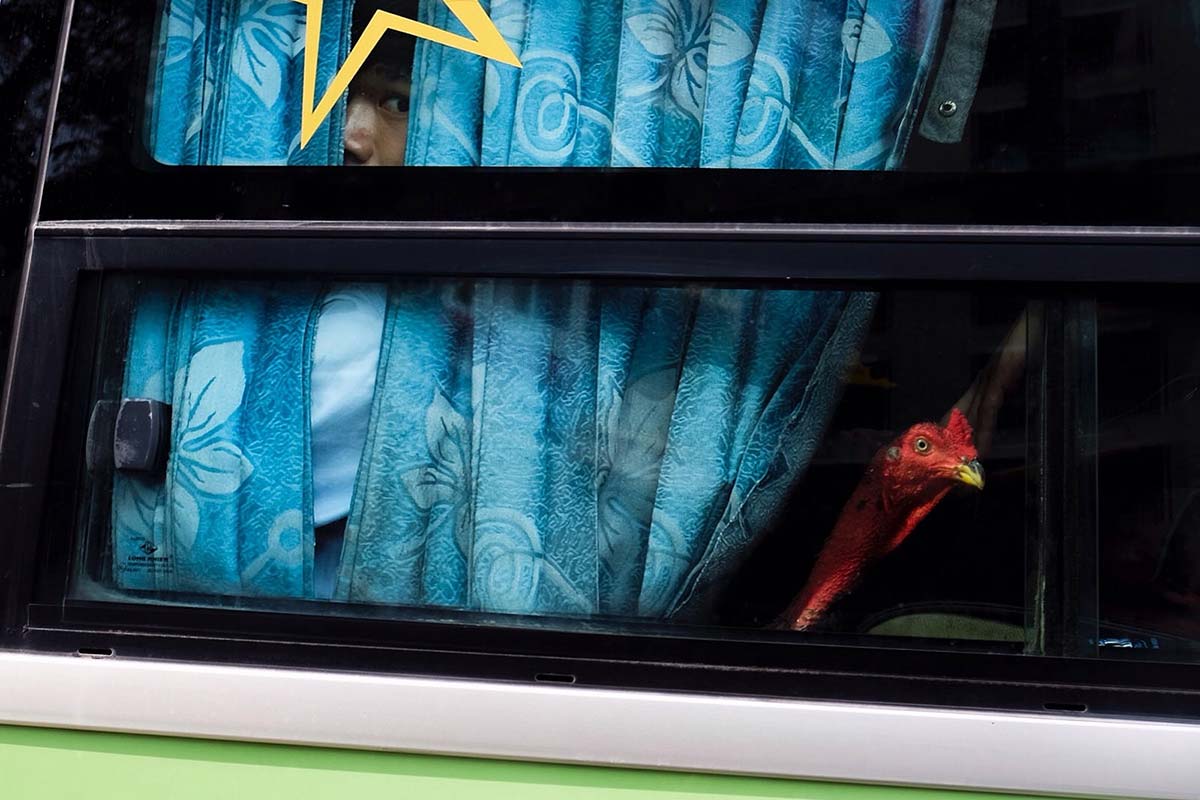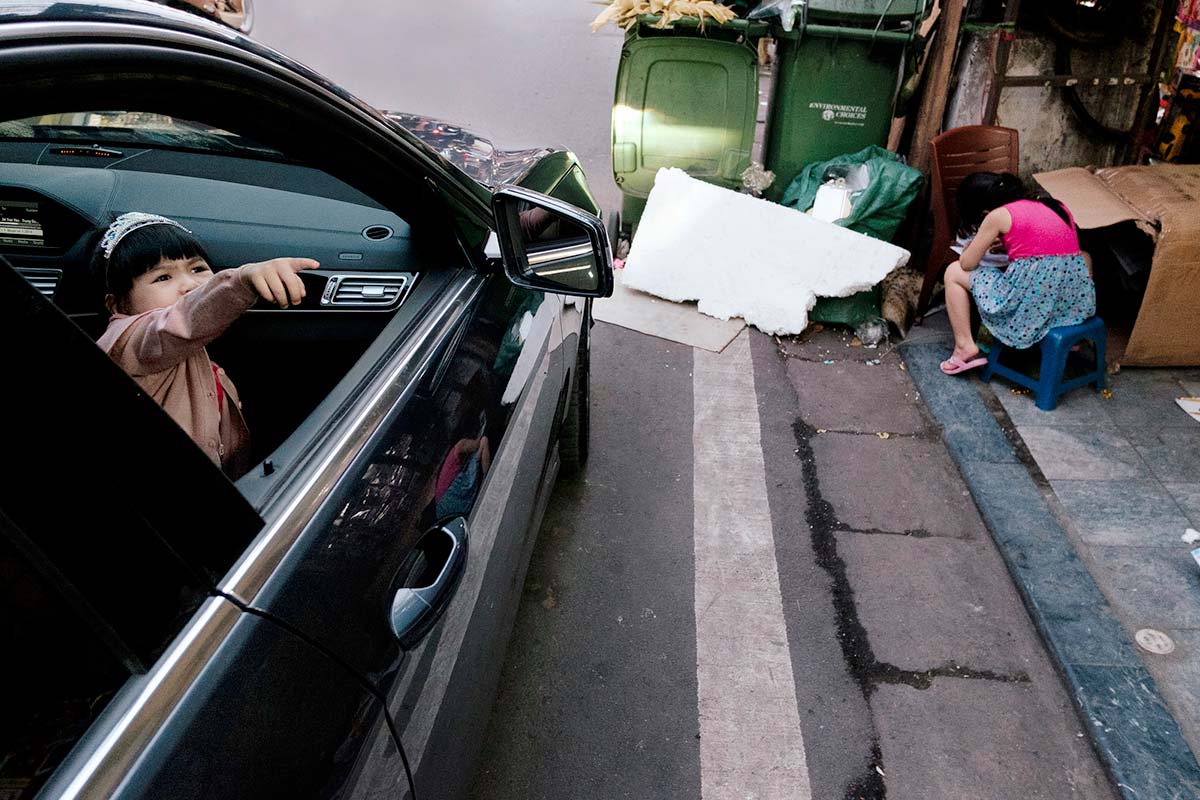 Would you take photos in other contexts and not on the street?
Of course! Street photography does not necessarily have to be taken on the street, it could be at the beach, in the countryside, or even inside a supermarket…It's most important that street photography reflects the photographer's personality. When their unique view shines through, the context will take the backseat. For example in this image, I am a part of the scene. He was doing excercises and I wanted to do something to counteract the action. To be honest, I just do whatever I like!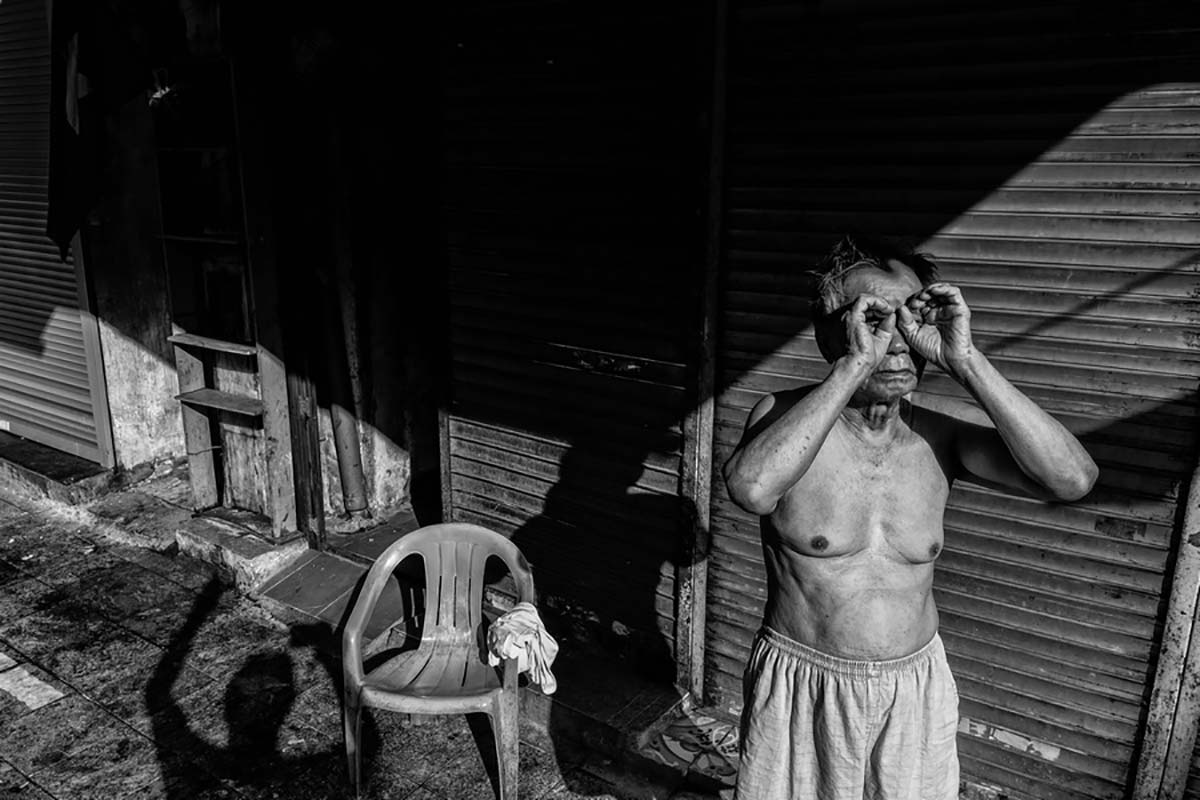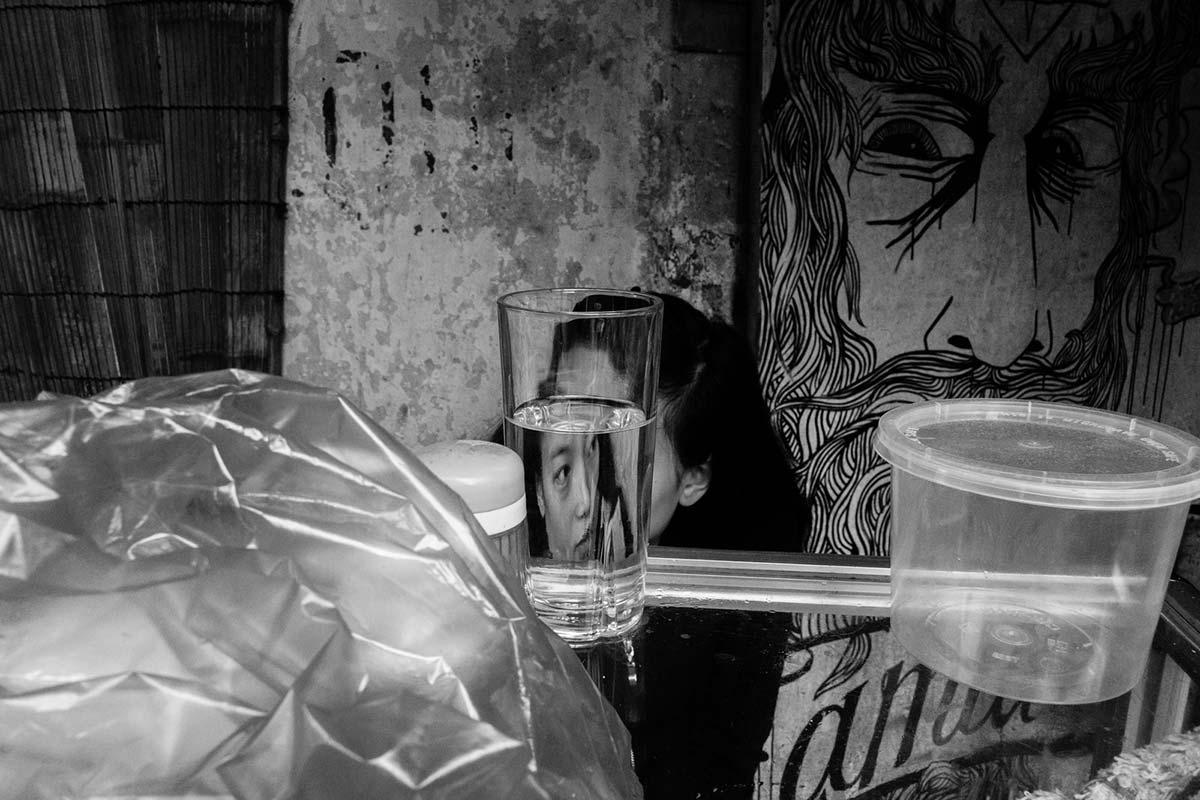 Street photography only serves myself. I go out, take a walk, not thinking about anything other than expressing my point of view. Street photography is different from documentary in the sense that the unchanging priority in documentary photography will be respect for the scene and subject. Whereas the only rule in street photography is that there is no rule. It's the same thing, street football versus professional football. Street football has no rule and is only to express the player's personality.
A lot of people in Vietnam practice street photography. What is the reason why you have received particular interest from photography communities both local and international?
Perhaps it boils down to luck. At the time that I chose street photography, there weren't many people who did the same thing. I joined a lot of international photography forums and groups and were fortunate to have received popularity. From the beginning I have been determined to follow this genre of photography and not trendy stuff. The most important thing is I have a passion and the determination to pursue it.
If you think of photography as a game, let's take photos for yourself and not others. If one photo of yours is liked by 1000 people and you are so happy that you keep making works for these 1000, they will be pleased then. But the audience's taste is fickle, if you shape your style based on others, sooner or later you will have no idea about yourself when these audience turn to another idol.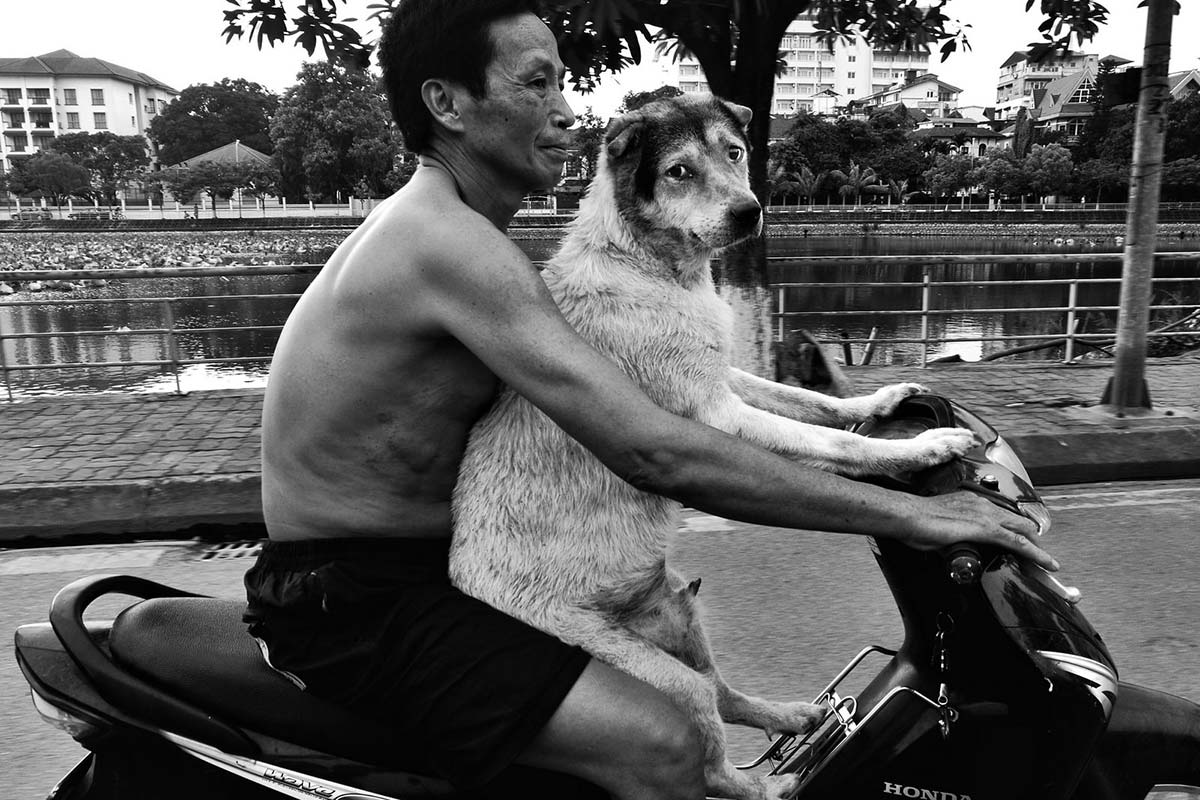 Have you ever been tired of this game? Where do you find inspirations?
I have been 'playing' for three years and haven't grown tired at all. I do not make a living out of my photos so photography is a way for me to find balance when life gets stressful. Even though I'm no professional, I try to set higher goals to overcome myself. Photographer Imogen Cunninham had a quote I relate to a lot: 'Which of photographs is my favorite? The one I'm going to take tomorrow'.
Inspirations can come from many sources. I used to join groups about street photography online and join competitions to get exposure, I was actually a bit competitive and wanted to see if my works can gain anything. Now being an editor at APF magazine, I constantly view works by many different photographers, which is a great way to learn.
It's very important for photography practitioners to view as many works as possible.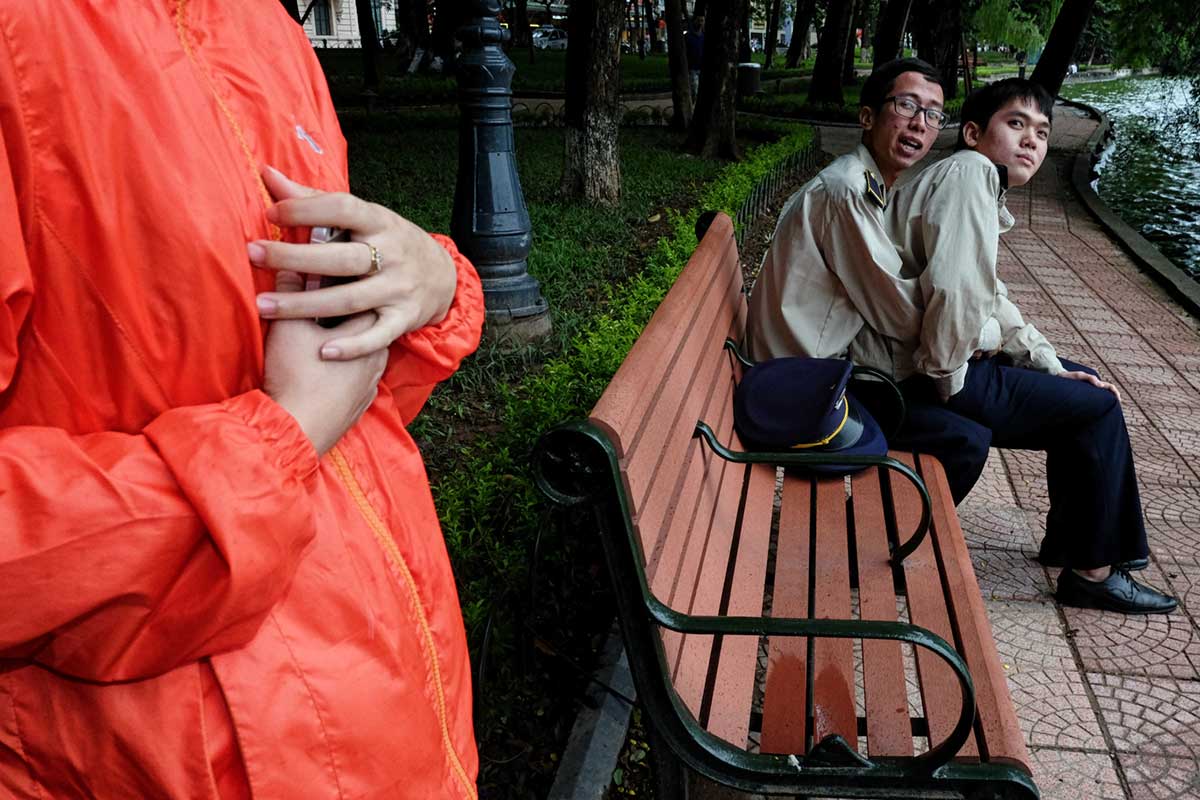 Recently it seems like you are producing fewer works compared to last year. What's the reason?
I took a lot of photos last year, first of all because I had the time. When I was young, I wanted to prove myself by having many good photos on my personal sites. I am still taking photos but I only post a small selection. In the past, I used to post several images a week, now I only post one in a week or two. By doing so, the works will have better quality and attract a more selected audience. I want to save the good photos for long term projects, for a future exhibition if there is one.
I force myself to be strict like that because I am easily influenced by emotions when shooting. When I was a newbie, my mentality will be that I would instantly upload a photo that I thought was good when just finishing shooting out of excitement. But after several days, I would get bored looking it. That is why I have to wait for myself to calm down so that I could review my photos in an objective and rational manner. When editing, we have to look at our works from the eye of an outsider. Once my friend Eric Kim said that a bad photo could ruin the name that you have spent time building. It is so correct when thinking about it.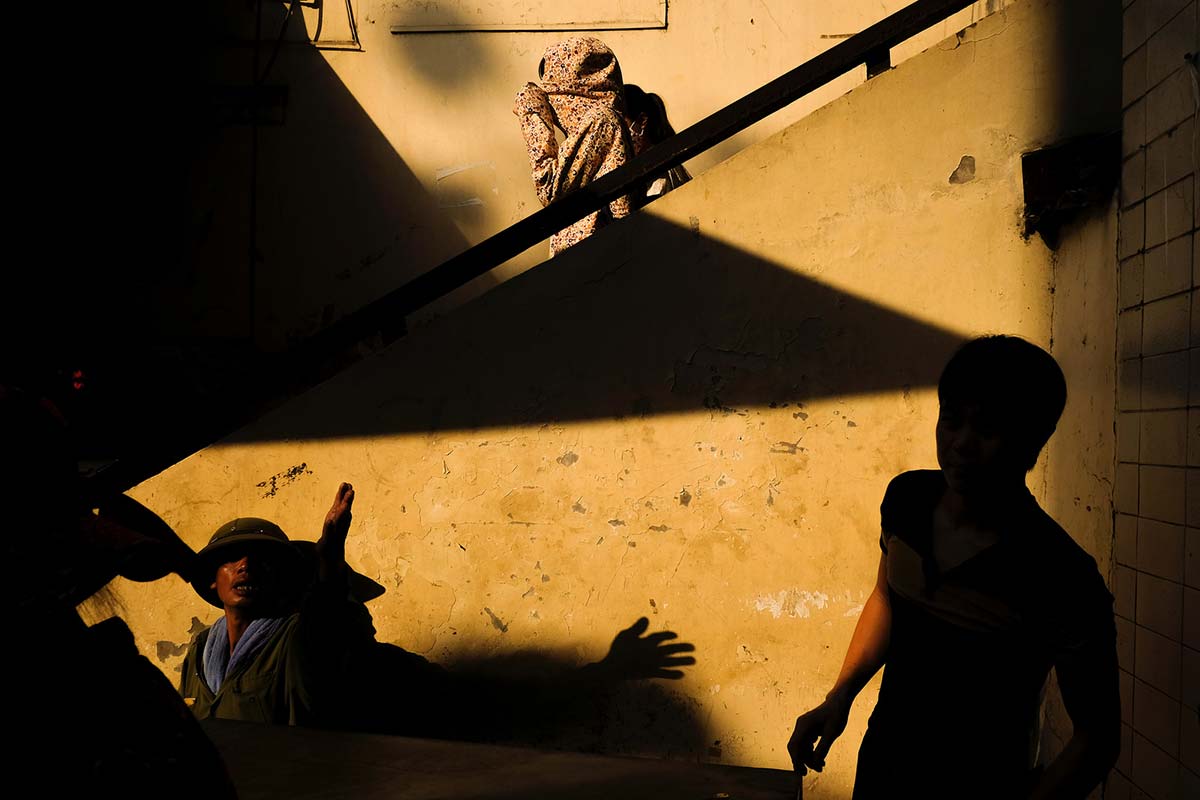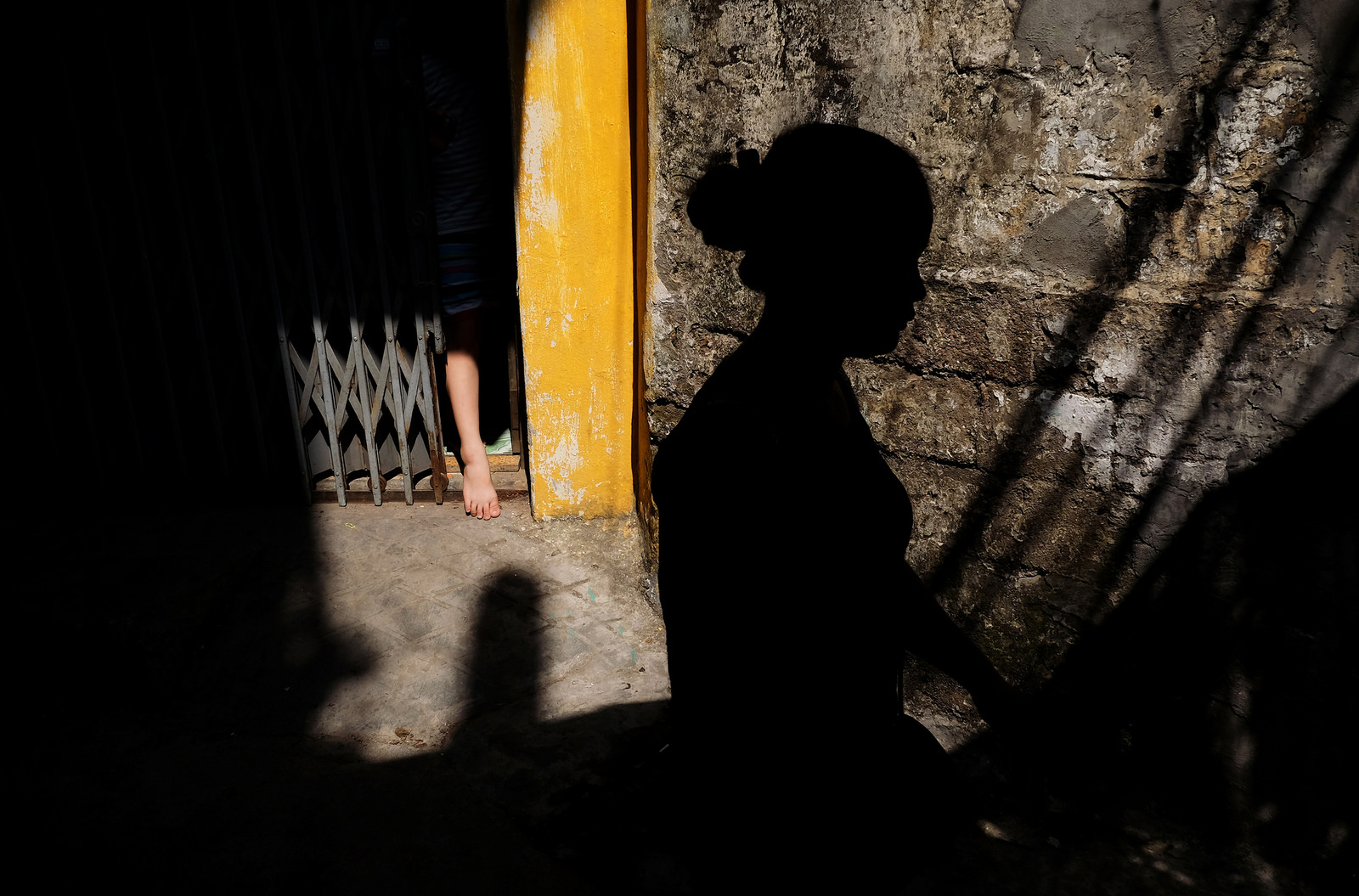 So you go from wanting to prove yourself to express yourself with images, like the biography on your site? How do you want yourself to be seen through your works?
(Laugh) People say that I look so quiet and meek. Despite such an appearance, I actually have quite a strong personality. I listen to rock music! Sometimes I couldn't be myself when at work, because I have to follow my boss' orders. In photography, I can express myself freely without the fear of being judged.
Back to your long-term project, can you share more about that?
This is the time when I have a clear orientation. I am thinking about doing something more long-term, more in depth, with more values. Particularly this project is about Dong Xuan market. The reason for it is simple: I visit the market so many times, have taken so many photos there and feel that I have an intimate connection with the place and people.

Will you be shooting street photographs or documentary then?
They will still be street photographs, focusing on a market. In a lot of images, people wouldn't know that they are taken at Dong Xuan market if it's not stated. The images will only reflect my point of view, not any issue or story about that place.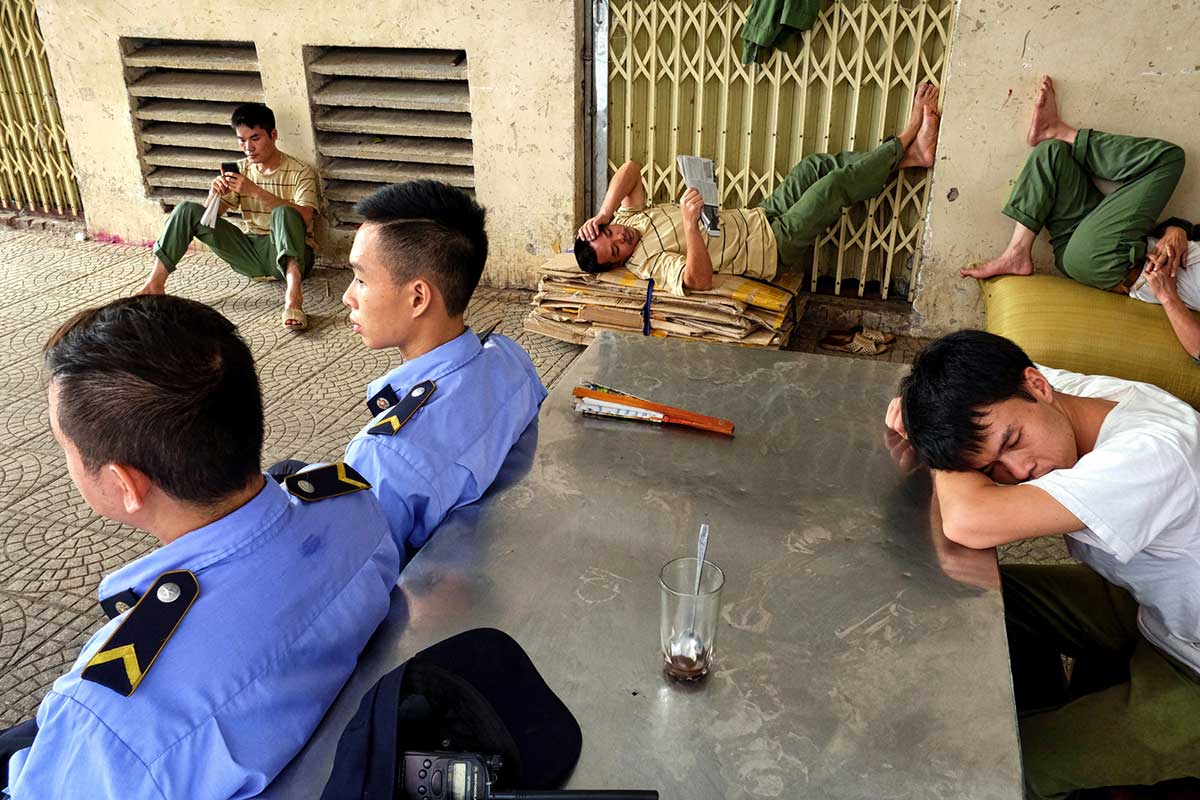 In the occasion of your coming workshop about street photography, we want to ask how important is attending workshops to photography practitioners?
Three years ago I attended a workshop by Eric Kim, at that time I did not know anything about photography. But after shooting for a while, I realize the values of what is taught in the workshop more and more. When joining a workshop, we will sharpen the idea of what we want to pursue in photography. More importantly, we have an opportunity to meet experienced lecturers who will help us in the editing process, which is really significant. Talking with better photographers expands my horizon. Going to workshop is not to just follow what is said, but to observe how photographers work and meditate on the given knowledge.
Chu Viet Ha is currently living and working in Hanoi. His images have been featured on many photography sites and magazines including Invisible Photographer Asia, Streethunters, Eric Kim blog, etc. He is working at APF (Art Photo Feature) magazine as an editor.
Connect with Chu Viet Ha on Facebook and Instagram.