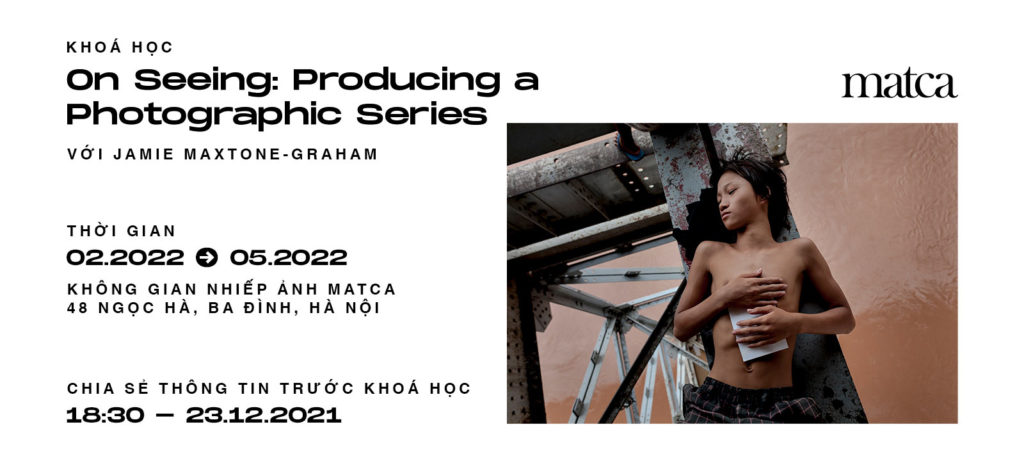 Instructed by photographer/cinematographer Jamie Maxtone-Graham and taking place at Matca Space for Photography over a 10-week period, this mentorship will guide participants through some relevant issues and ideas of seeing, perception, and the particular nature of the photographic image, with the eventual outcome of producing a personal, long-term photography series.
Through regular exercises, critique sessions, discussion and research, Jamie Maxtone Graham will help each photographer find their own central abilities and interests and assist them in forming a structure to their own work. This will be accomplished both in larger group meetings and in smaller group and individual mentoring sessions. This is not a technical workshop.
This mentorship will be an intensive and challenging experience. Participants are expected to be motivated, eager to participate, and prepared to work. The final goal of the mentorship is for each participant to complete a photographic series that reflects their personal vision.
Past participants have gone on to Angkor Photo Workshop, Nha San Collective residency, Heritage Space MAP, Objectifs Centre for Photography and Film, Erasmus Mundus, and more.
Details:
• Time & venue: 02/2022 – 05/2022 at Matca Space for Photography, 48 Ngoc Ha, Ba Dinh, Hanoi
• Tuition fee: 8,000,000 VND
• Apply via this form. Deadline: 17/01/2022
• The classes will take place in English, interpretation available
• Maximum 12 participants + 01 need-based scholarship
• If you wish to apply for the scholarship, send an email to hello@matca.vn titled [On seeing scholarship – Your name] explaining your financial situation.
Applicants should:
• Have experience with a camera and general post-processing abilities
• Have basic understanding of English
• Most importantly: Bee prepared to commit to the process and work hard.
About the instructor:
Jamie Maxtone-Graham is a photographer and cinematographer with over 30 years of professional experience in New York, Los Angeles and in Vietnam. He has produced numerous personal projects since moving to Hanoi in 2007 and previously conducted workshops in photography and film at Hanoi DocLab.