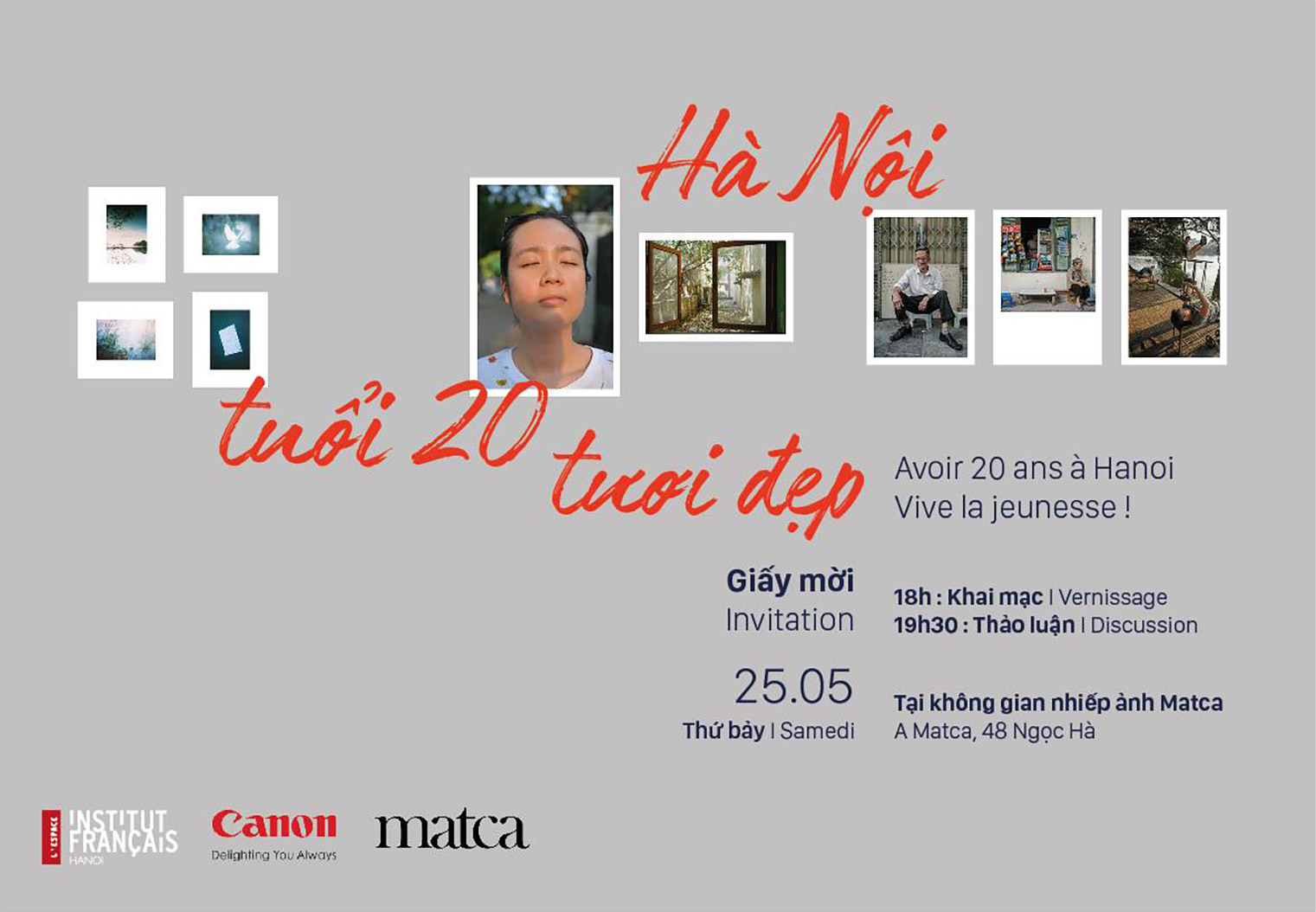 You are invited to the photo workshop "To Be 20 in Hanoi", taking place from May 15 to May 21, 2019 at The French Cultural Institution in Hanoi L'Espace. The workshop is part of a series of photography programs organized by L'Espace in May.
The workshop encourages participants to express their ideas and emotions on the theme of being 20 in Hanoi, using photography as a tool.
The tutors will support participants in building a visual story. By working on a photo series, participants will enhance their own way of looking and reflecting on their personal experience.
About the tutors:
• Binh Dang is an editorial and commercial photographer, whose personal works focus on social implications or explore his private thoughts.
• Mai Nguyen Anh is a Vietnamese visual artist whose works are often a mixture of observational and poetic documentary, enriched by personal significance and contemporary issues.
• Nicolas Cornet is a photographer, journalist and publisher. He has been sharing his time between Vietnam and Europe since 1987.
The works made during the workshop will be exhibited at Matca Space of Photography from May 24 to May 26, 2019.