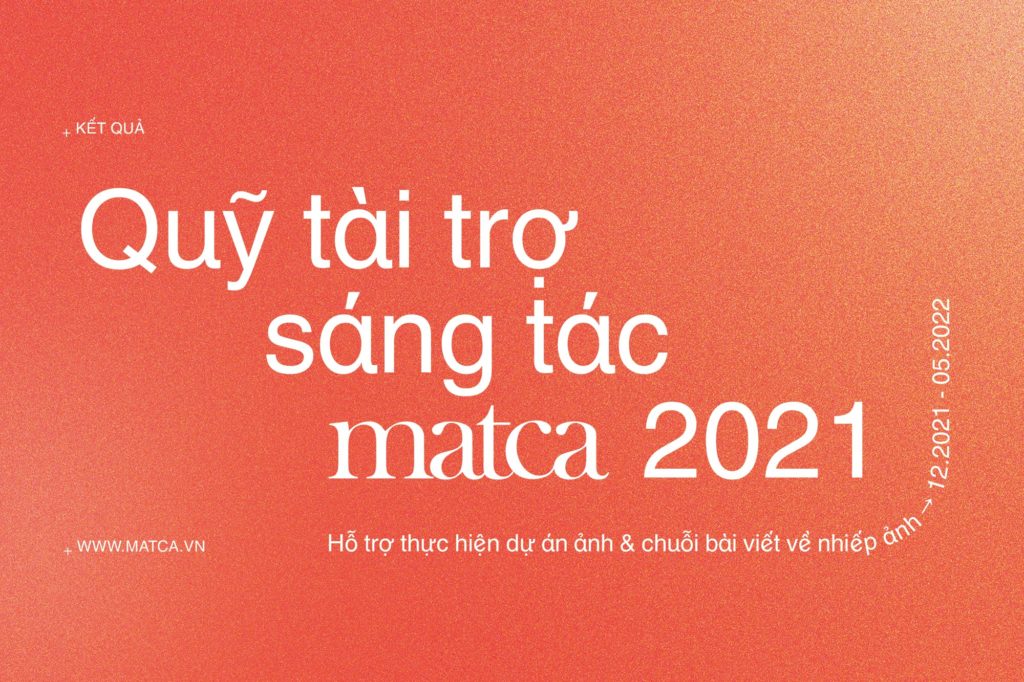 We are delighted to announce two outstanding proposals for photographic work and a series of articles to receive the Matca Creation Grant 2021. Stemming from personal interests, both new projects by Kai Nguyen and Vu Khoi Nguyen have social relevance and contextual significance. Two young, self-taught practitioners will receive VND 10 million, technical support from Matca, as well as publishing and exhibition opportunities for their completed projects.
Our Creation Grant has been established as a way to pay it forward and to be a launching pad for promising talents, offering necessary resources to jointly create things of value. The inaugural round in 2021 supports one photographer and one writer to produce a body of work and a series of articles on photography from December 2021 to May 2022. 
Vu Khoi Nguyen
Cam Pha / Ha Noi – Photographic work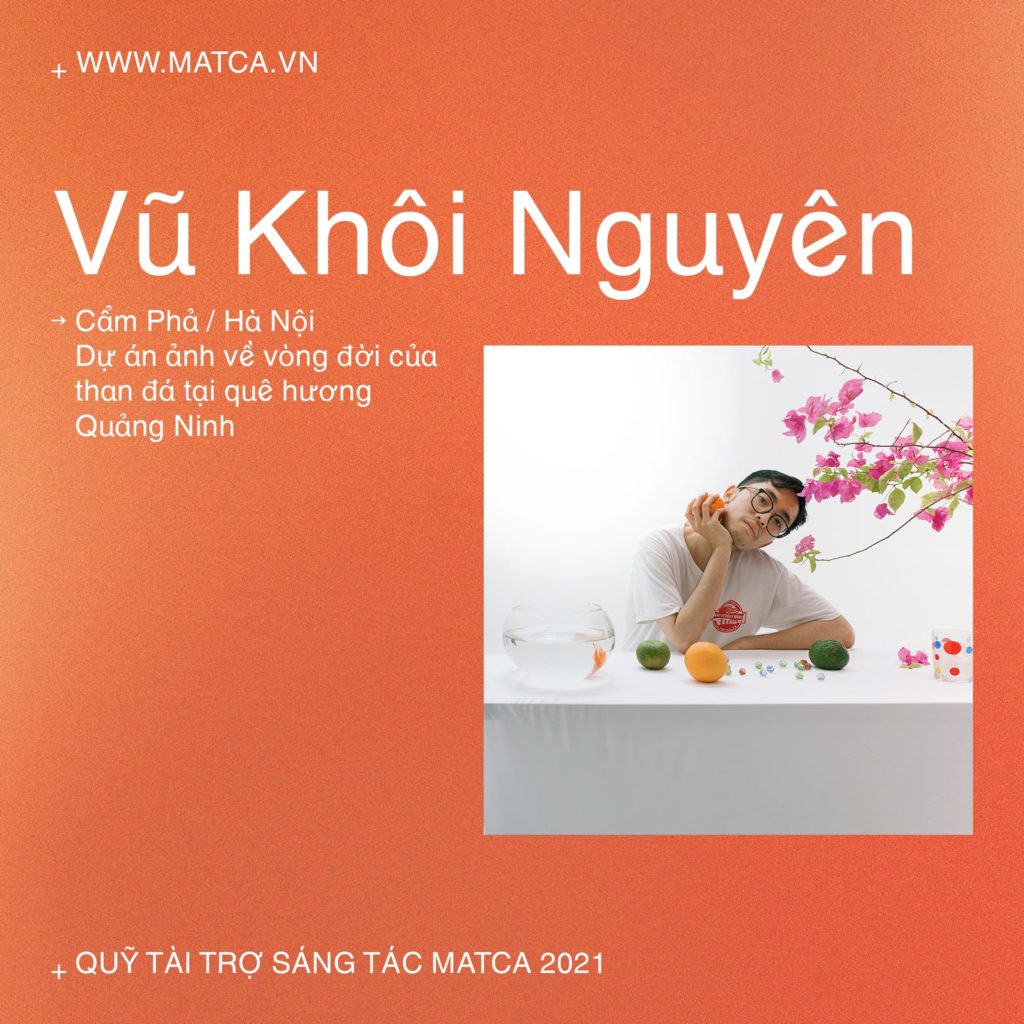 Nguyen's project aims to document the life cycle of coal in his hometown of Quang Ninh province, the biggest producer of coal in Vietnam. As Nguyen recalls, one of his first impressions of coal was from his father's intricate sculptures made out of this grimy, rugged material. Taking various shapes and forms, coal prevails as an element of significance in the daily lives of Quang Ninh residents, as well as a cultural emblem of the locale.
For this project, Nguyen will begin the project by conducting interviews with miners within his family, doing research at local libraries and museums, then observing coal during different processes of extraction, selection, distribution, and usage. 
Vu Khoi Nguyen (1997) is an independent photographer currently based in Hanoi. Sensitive to stimulations around him, Nguyen often contemplates the emotional connections among us, loneliness, as well as physical and spiritual needs in our modern world. He currently focuses on local stories tied to his root and community.
Kai Nguyen
HCMC – A series of articles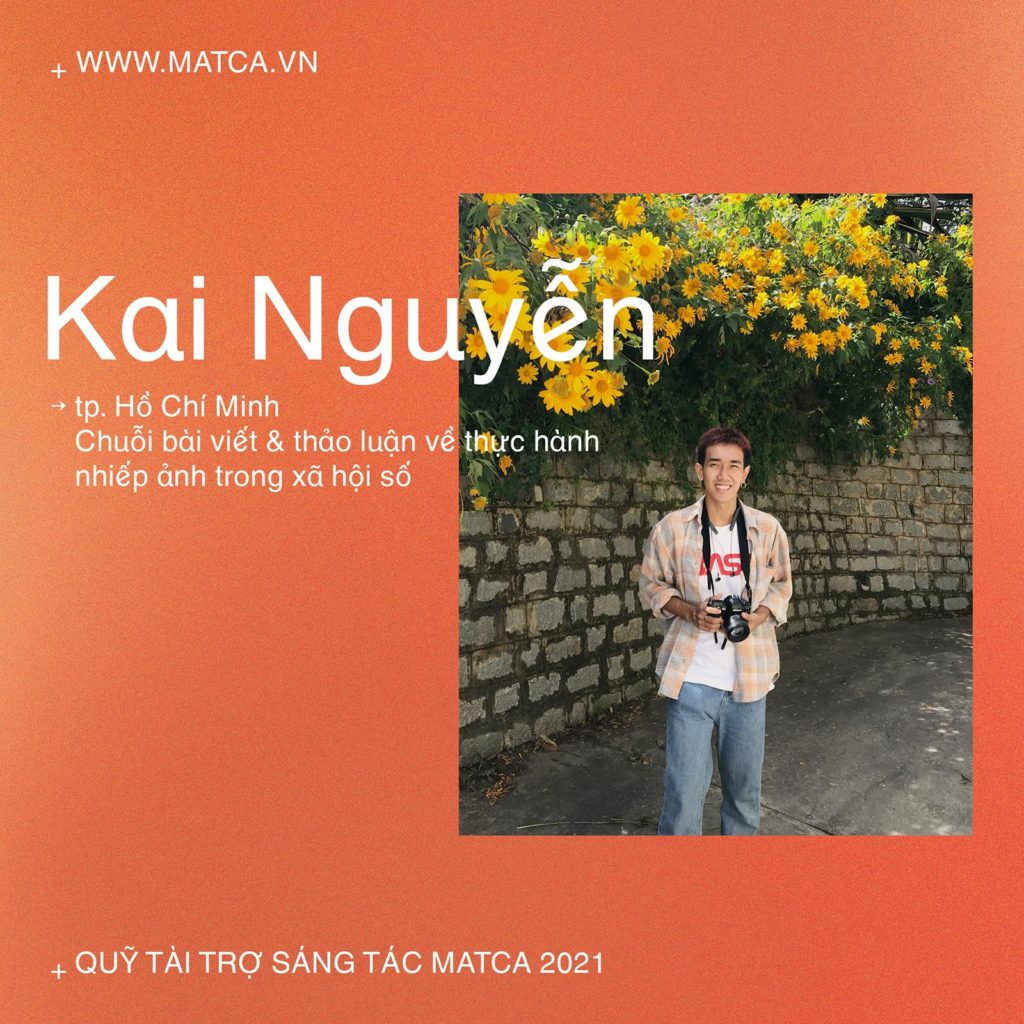 Kai's proposal offers written reflections on image in the digital society, accompanied by group discussions on related subjects.
Throughout history, the development of photography and technology has always run in tandem – look at the evolutions from silver-coated plates to digital sensors, from bulky daguerreotype cameras to pocket-sized action cameras. With the rise of smartphones, we now have the tool for snapping photos and sharing them instantly, driving the unprecedented ubiquity of photographs. Images take part in documenting and constructing history, forming ideological struggles, monitoring and promoting consumption – all of which can be observed in various time periods, from the colonial past to the digital society and the current global-scale apparatus of surveillance capitalism. 
The past two years have witnessed a sweeping movement of digital transformation as the pandemic forced all connections and interactions to occupy the digital realm. Despite the spate of controversies, the metaverse and related technologies, namely virtual reality and NFT, are promising the dawn of "the next version of the Internet". As part of the relentless development of technology, how will images continue to invade reality? What are new photographic and visual practices emerging from the conflicts of the post-truth era?
The series of articles is Kai's first attempt to explore these doubts and issues, and to rethink the medium, as a visual practitioner in an environment scant of discussions and theoretical frameworks, especially in the Vietnamese language.
Kai Nguyễn (1998) is a (no longer) young person who writes and makes images in Saigon. His practice revolves around different forms of landscape and our relationship with/in these landscapes. Kai also founds and runs Invisible Space, a non-physical space based on the idea of sharing resources, social capital, and conversations with emerging practitioners.