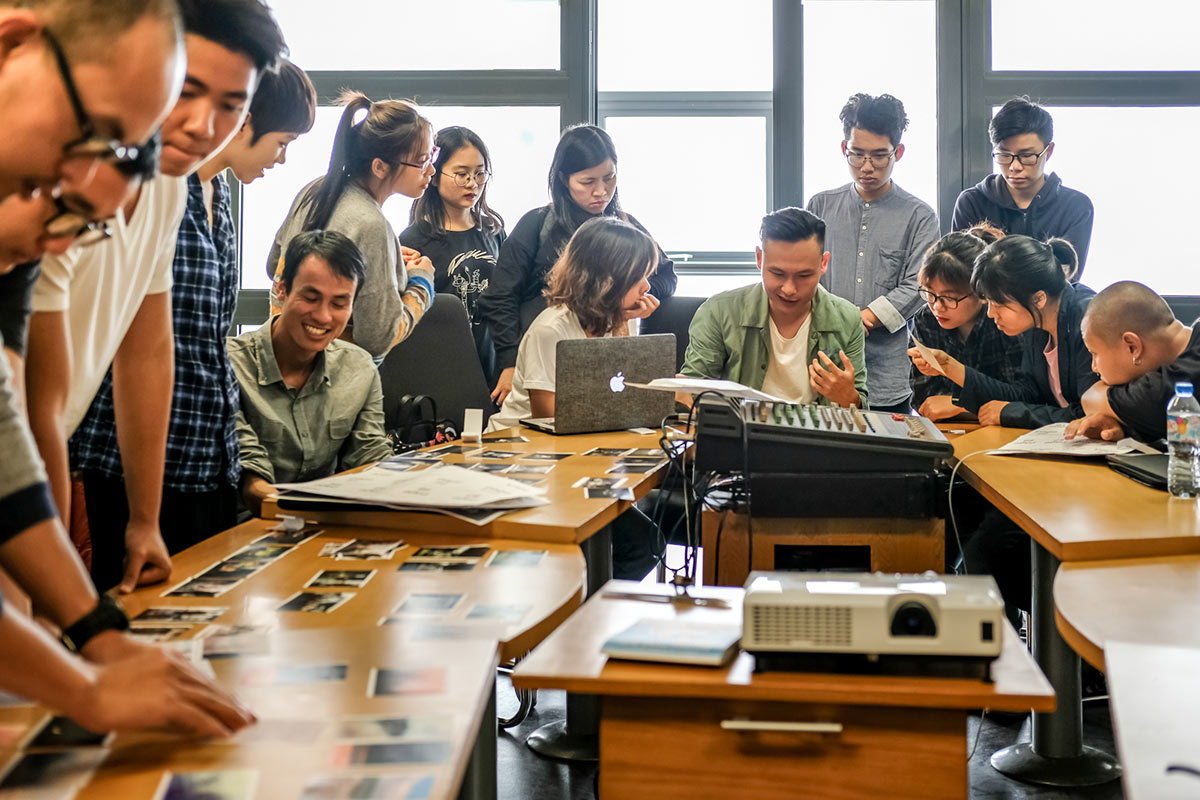 On the 15th and 16th of March, 12 participants attended the zine workshop co-hosted by Matca and inpages as a side activity of Duy Phuong's solo photography exhibition Volatile States. Although many attendees have received editing advice from Matca in previous Portfolio Review sessions, this is the first time they take the next step towards a print publication. From a single A3 page, 12 little art books are made after one and a half day of editing, designing, cutting and folding.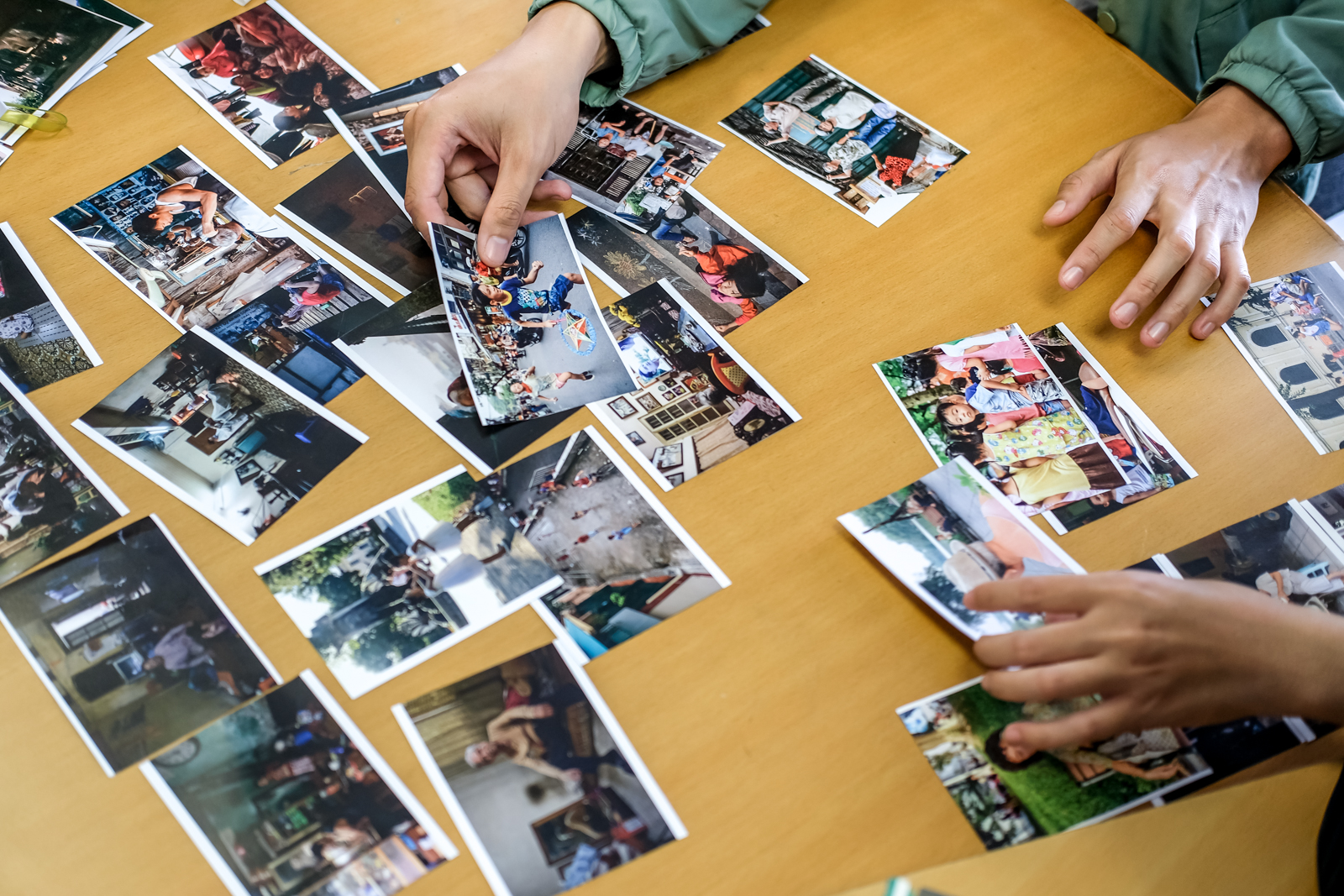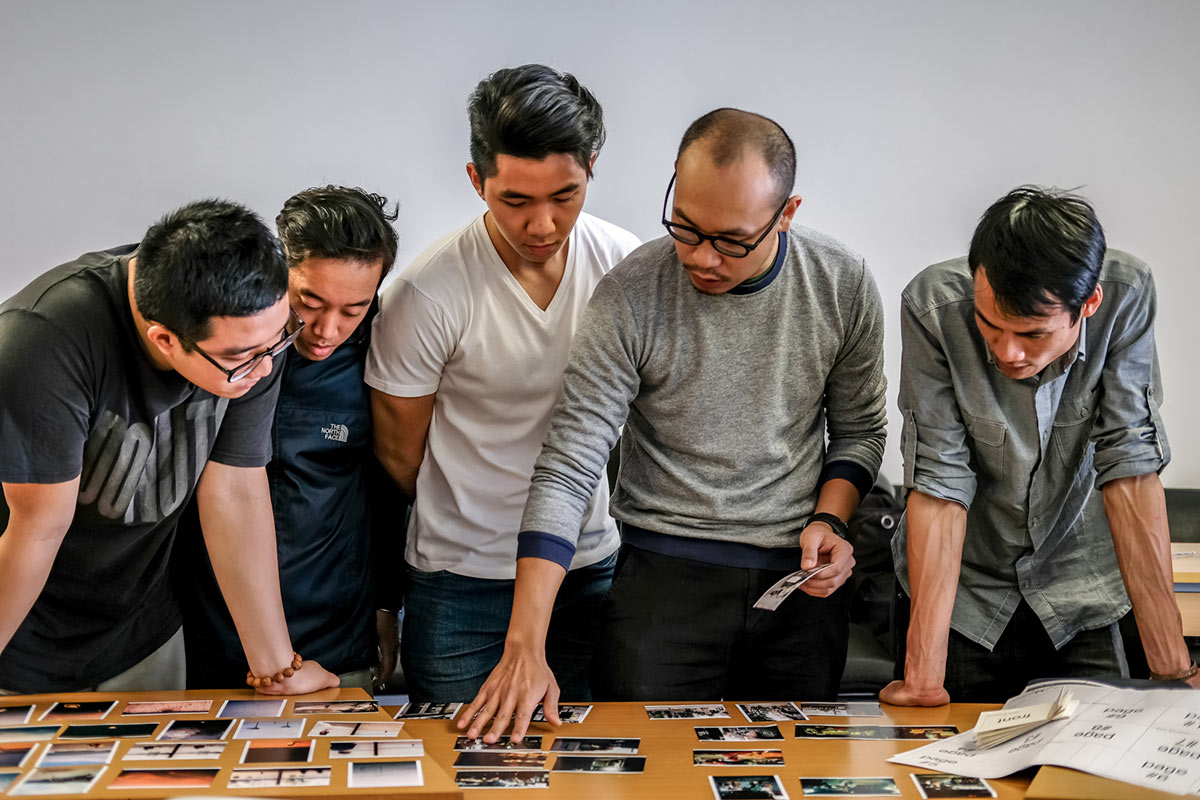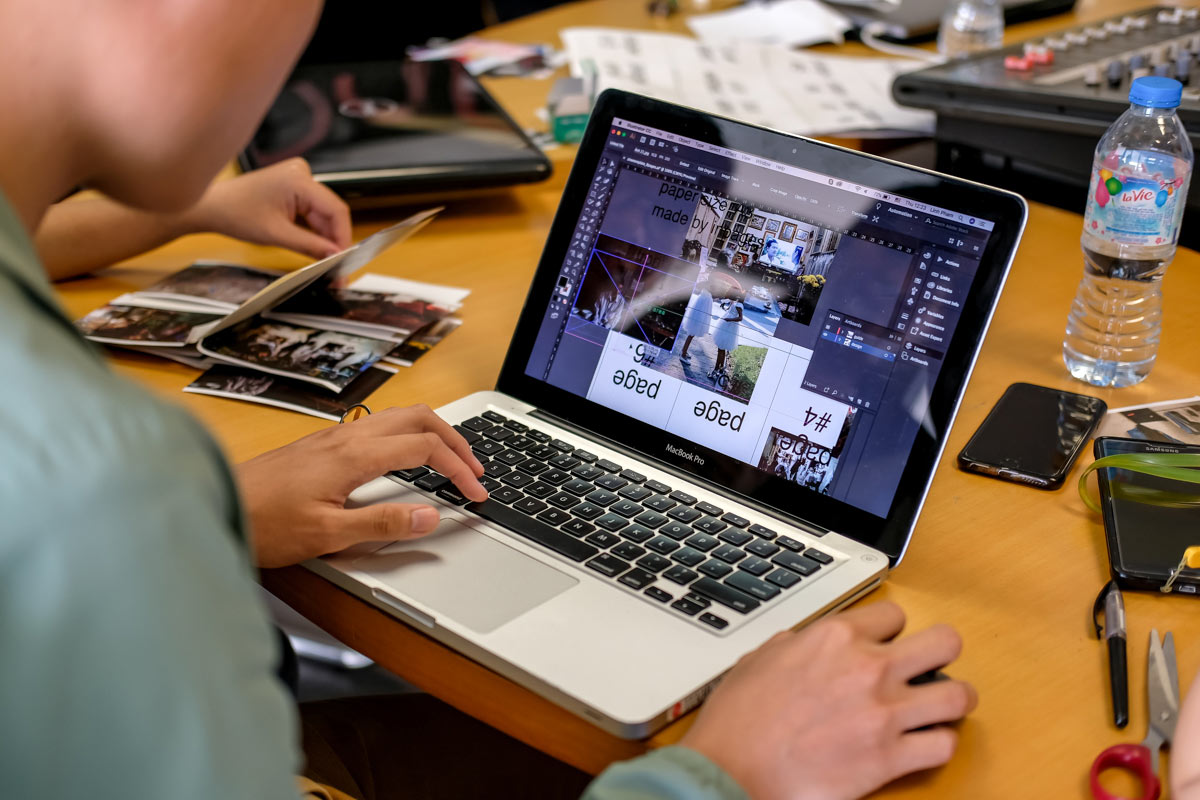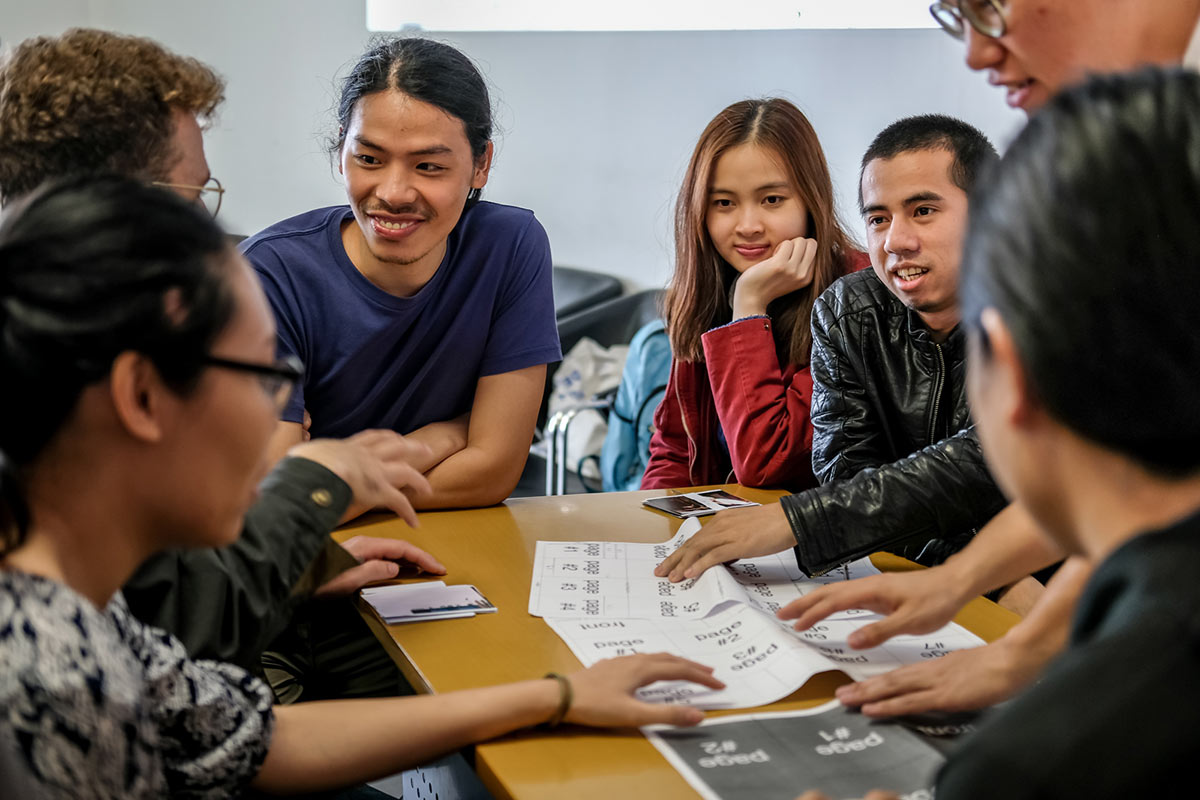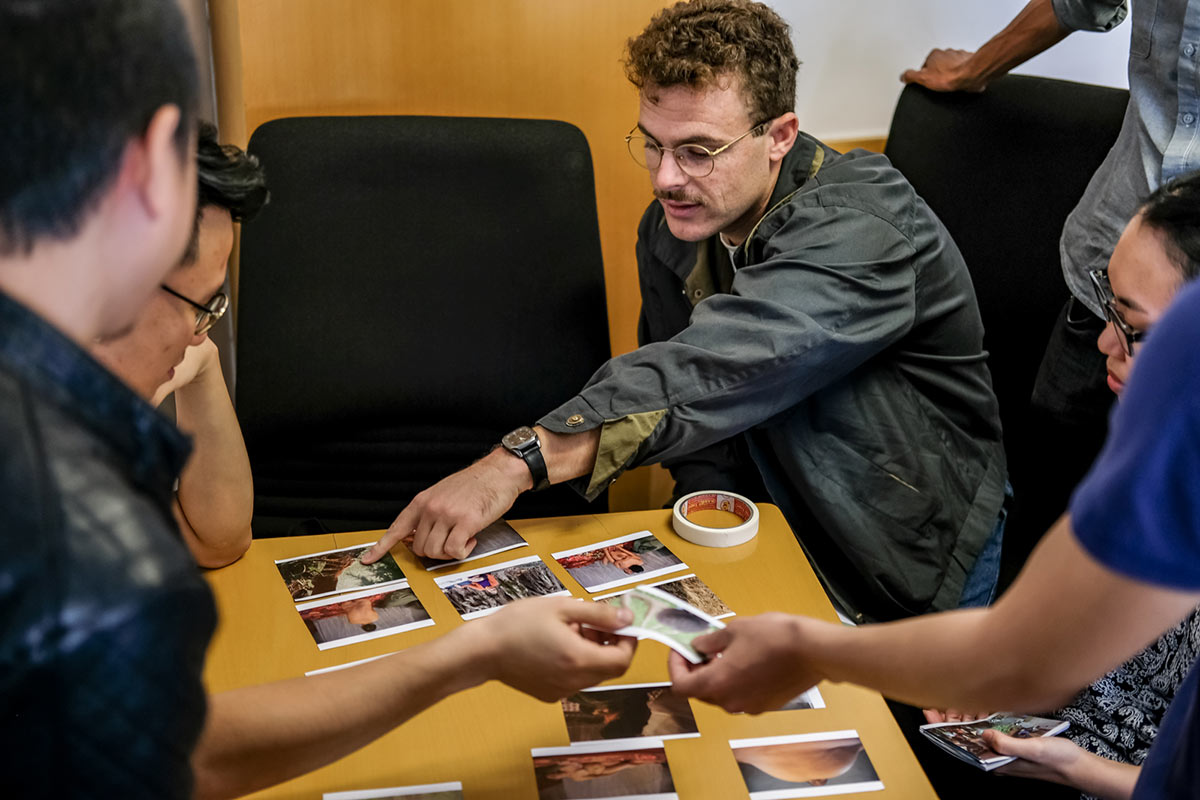 "I feel so happy and inspired", shares Dang Thanh Long, co-founder of independent bookstore inpages and our zine making instructor. The works from these little zines have great potential to be displayed in an exhibition or transformed into a proper photobook, he adds.
Matca would like to extend our gratitude to the French Cultural Centre L'Espace, artist Duy Phuong and inpages for their great contribution to this event. Without further , let's take a closer look at the final products from the workshop.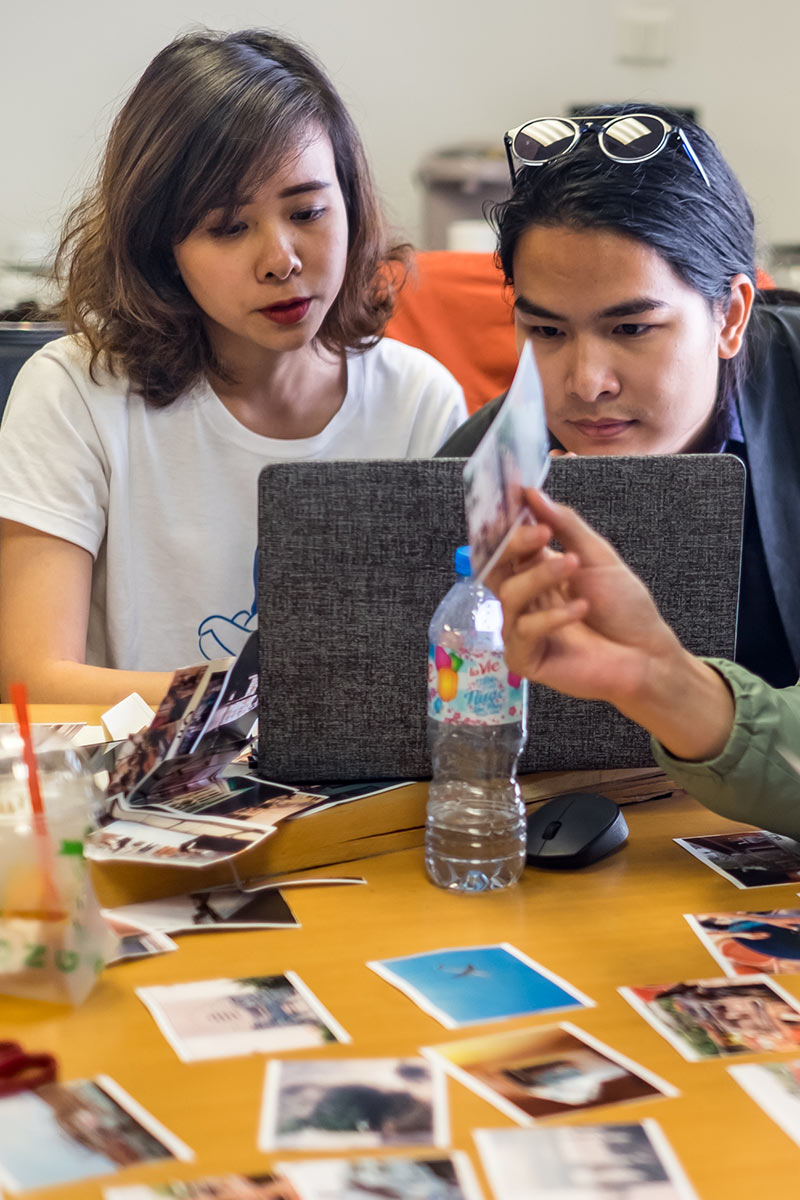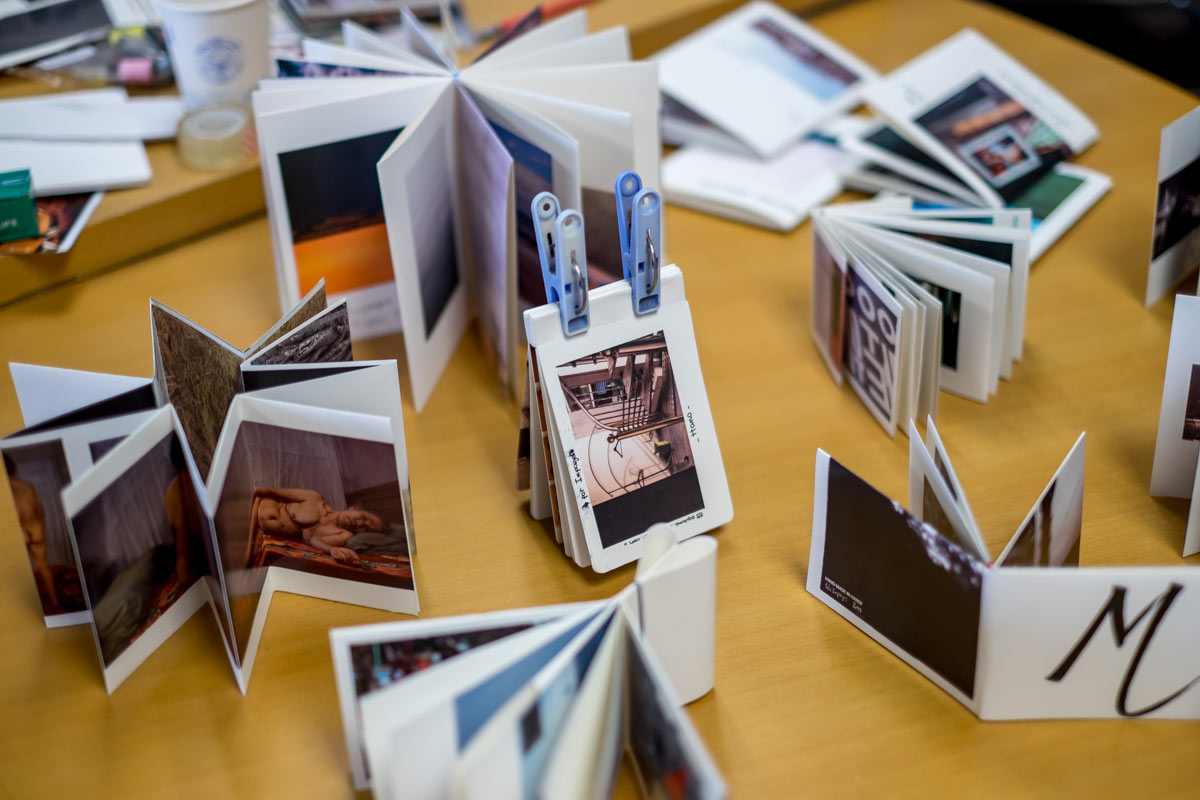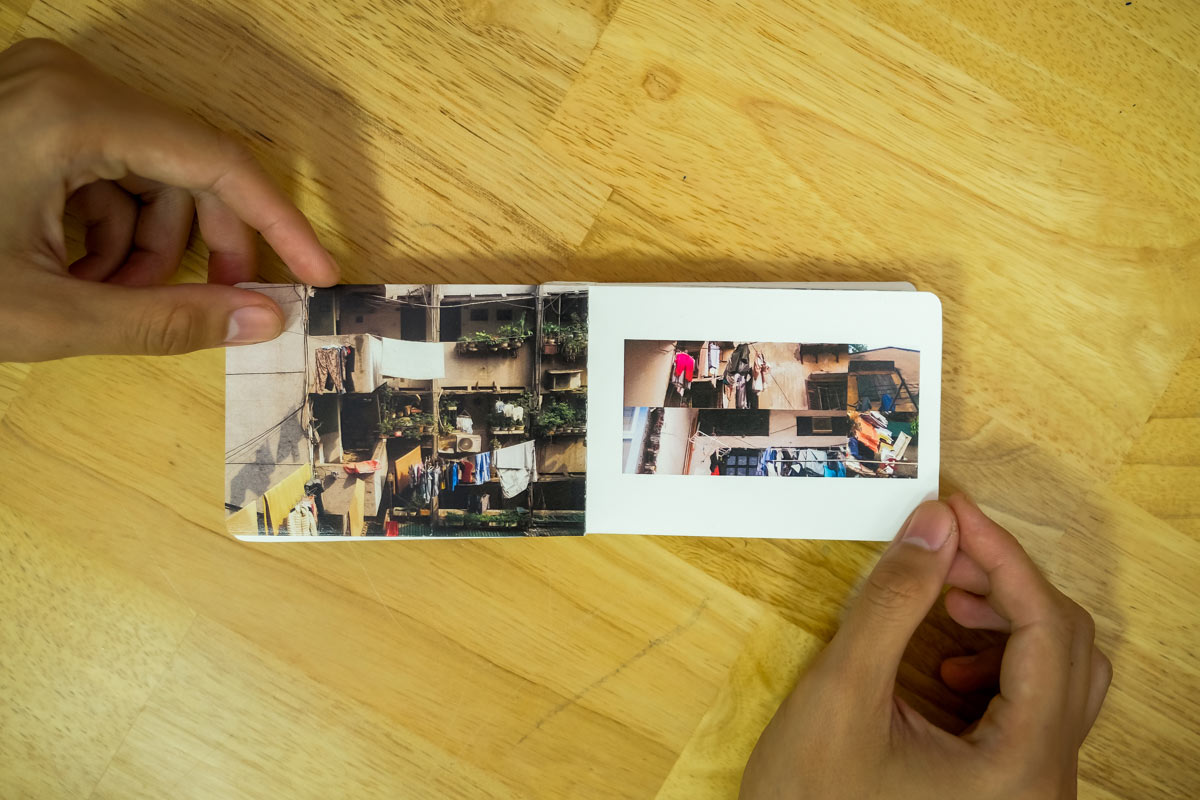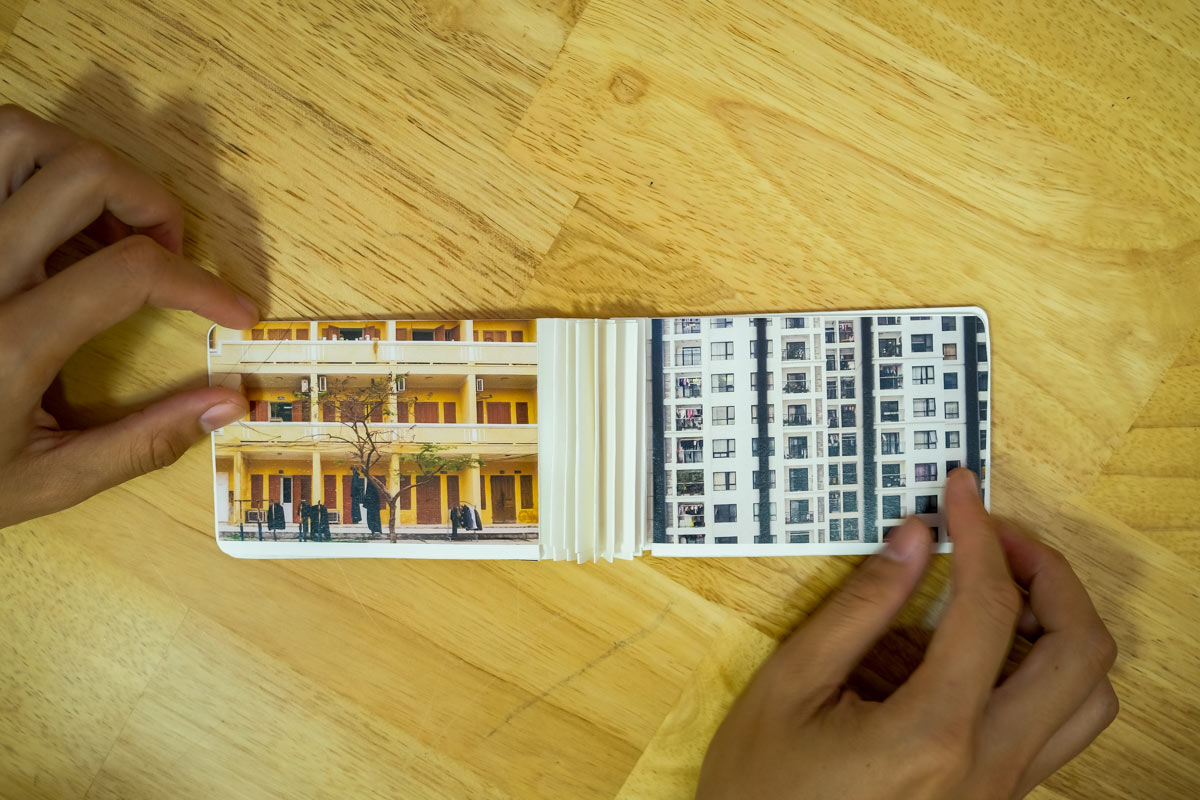 Hano – Phơi
The title "Phơi" in Vietnamese both means hanging clothes and exposure, which explains her subject matter and the film medium. Hano is fascinated with the habit of hanging clothes in public spaces, particularly in unexpected places like on electric wires or communal toilets. "In Vietnam, most people will dress nicely when going out and revealing underwear is uncalled for; but when hanging clothes, they can 'expose' these items without second thoughts", shares Hano. Her adventure with hanging clothes does not stop at taking pictures alone. After she gets the prints, Hano has also gone around asking the clothes owners for clippers to bind the zines.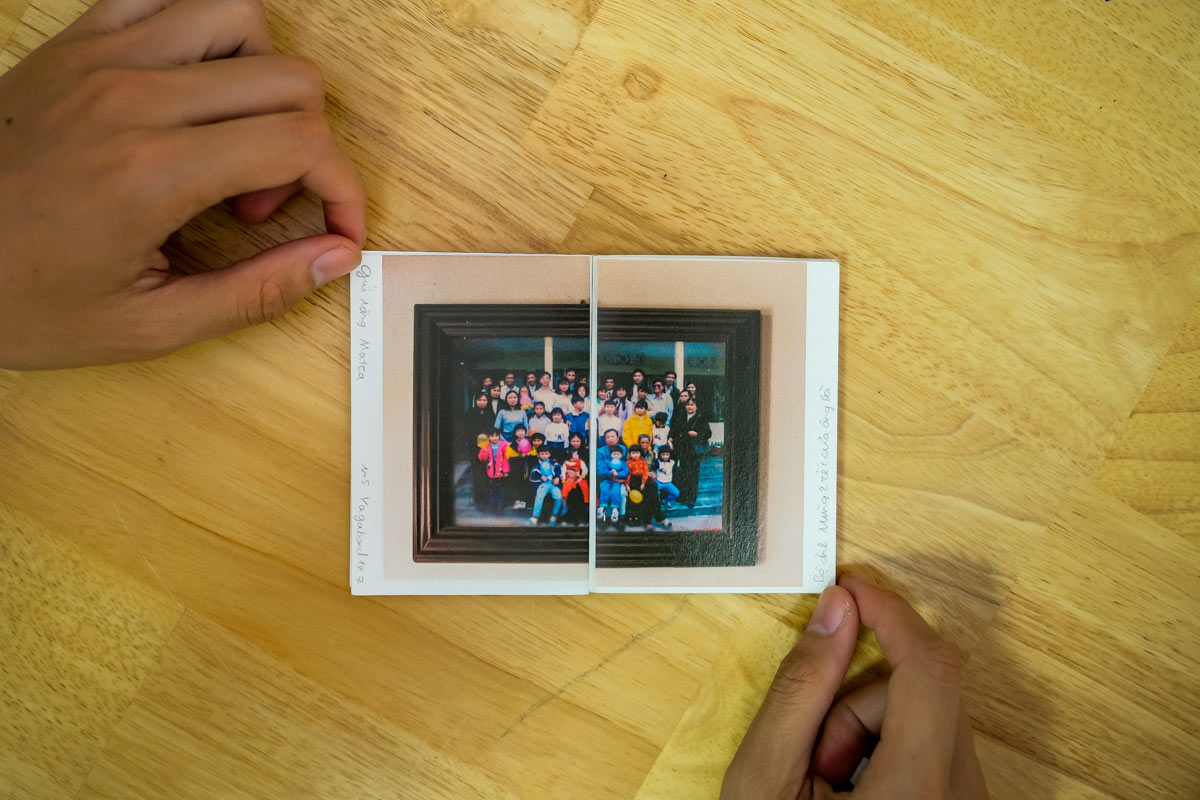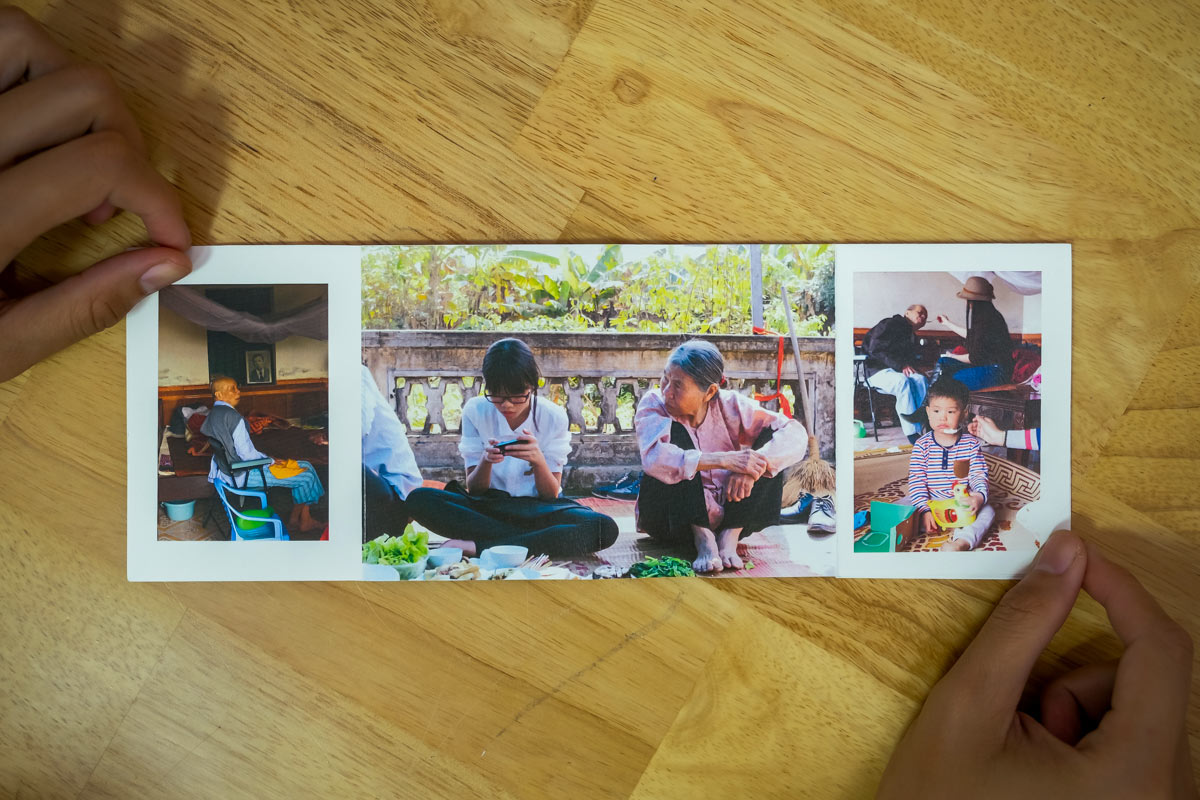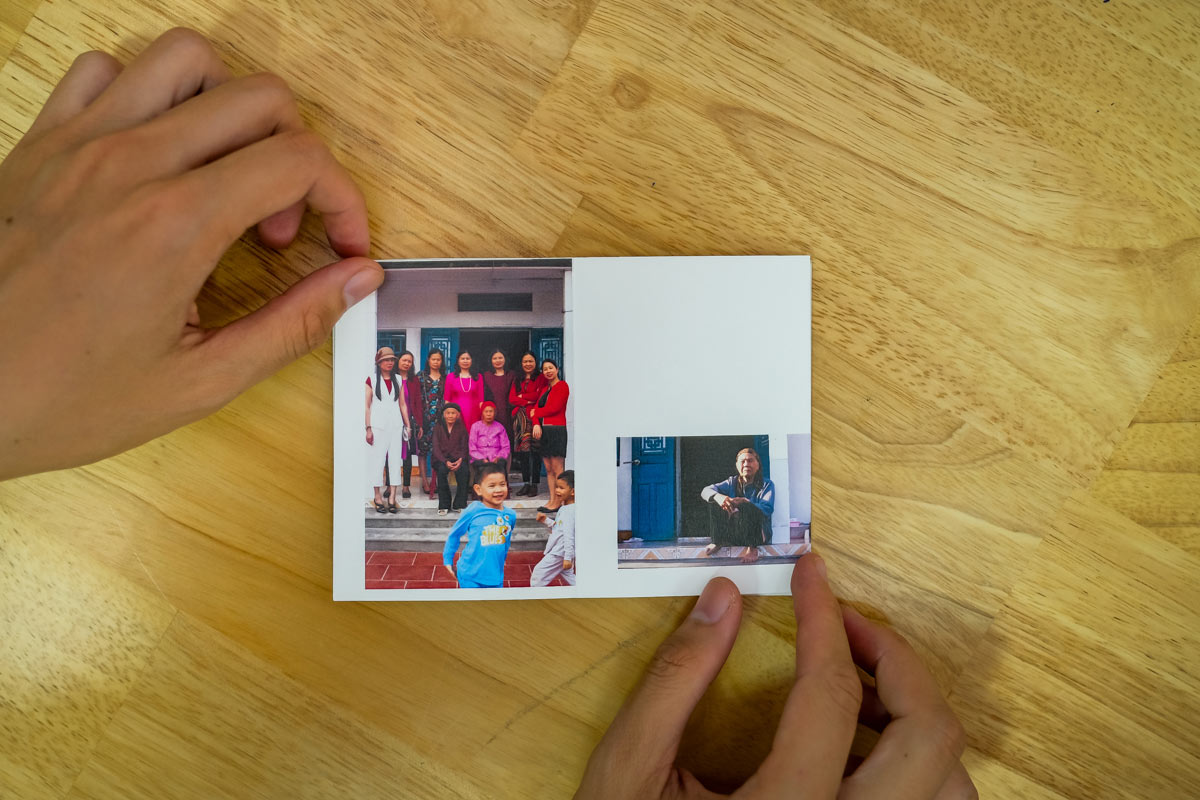 Vũ Chiến Lợi – 2nd Day of Tet
Loi presents a series taken during the 2nd day of Tet, the only time in the year where his big family can reunite in his hometown. The form of zine is particularly suitable for his story because of its many similarities to a family album. Loi slowly introduces viewers to the journey back to his hometown, from an early bus ride to the first meal together, to signs of geographical distance and generation gap, then to his grandmother's somber gaze at the end of the day when all family members prepare to return to their city houses. The old family photo is divided into the front and back cover, connected by a picture of spring blossom – the symbol of Tet.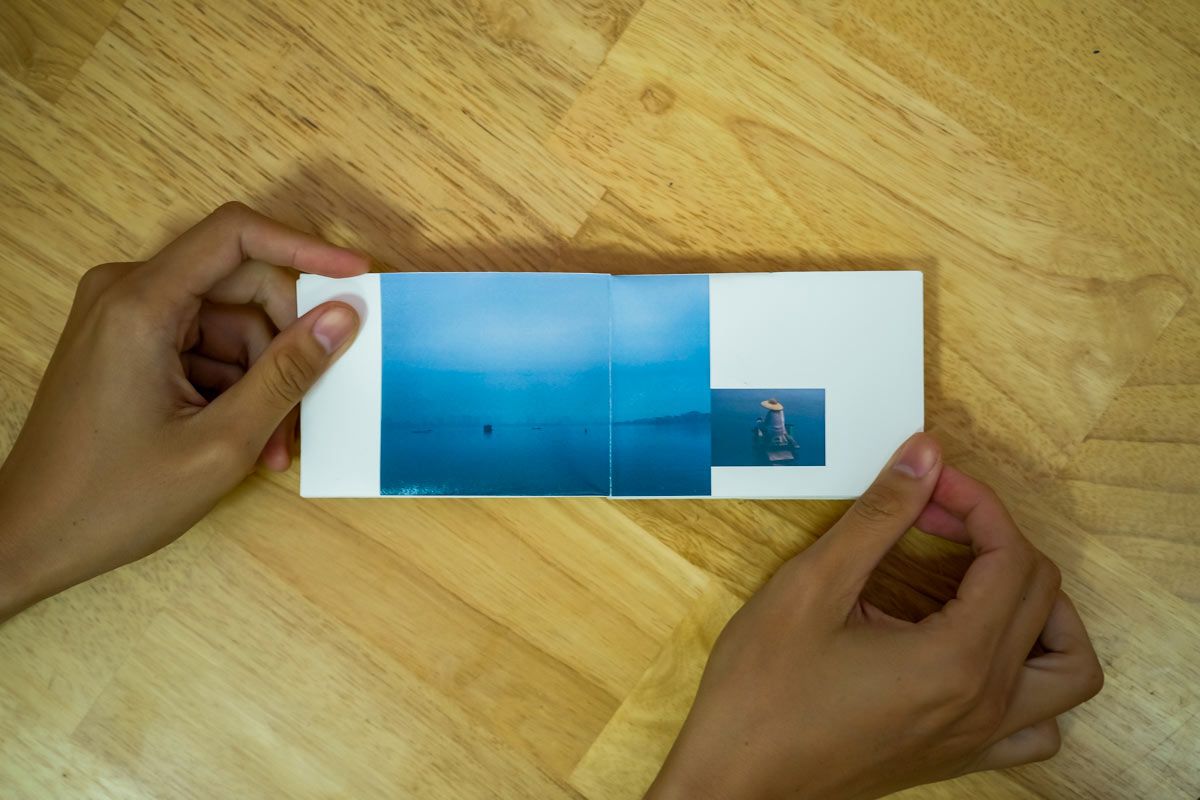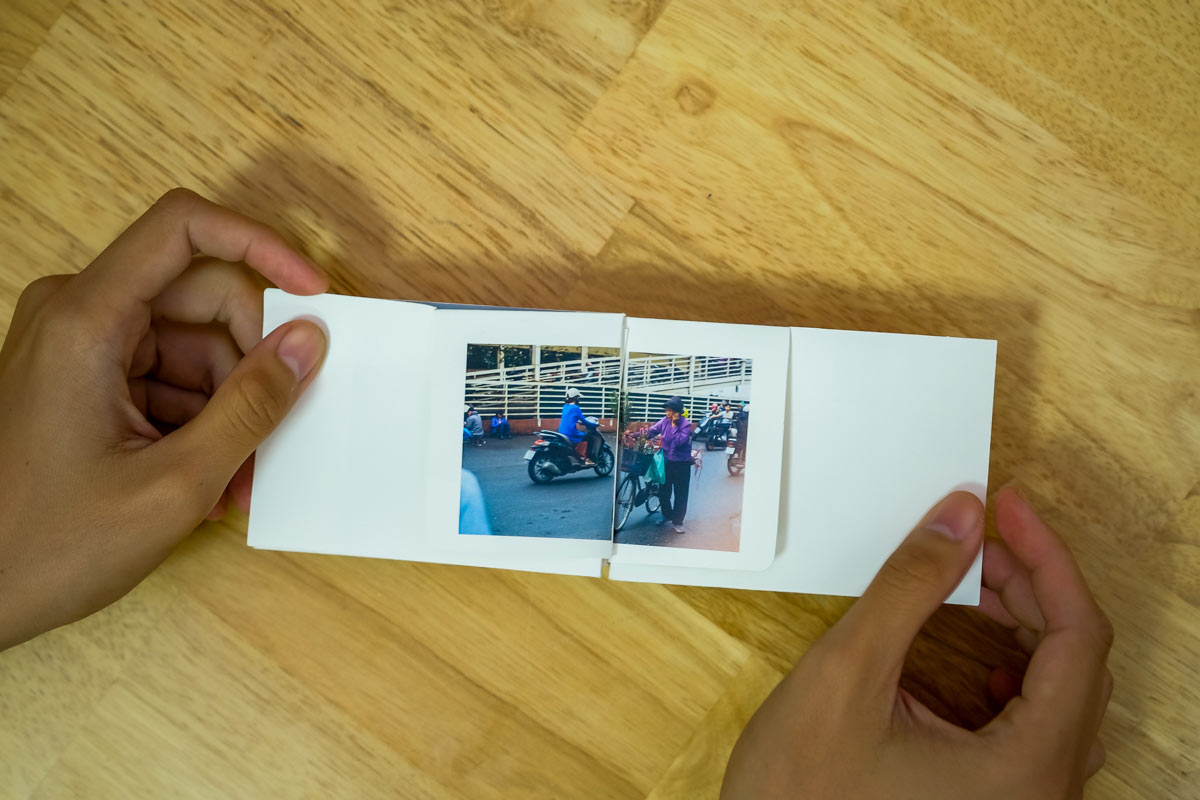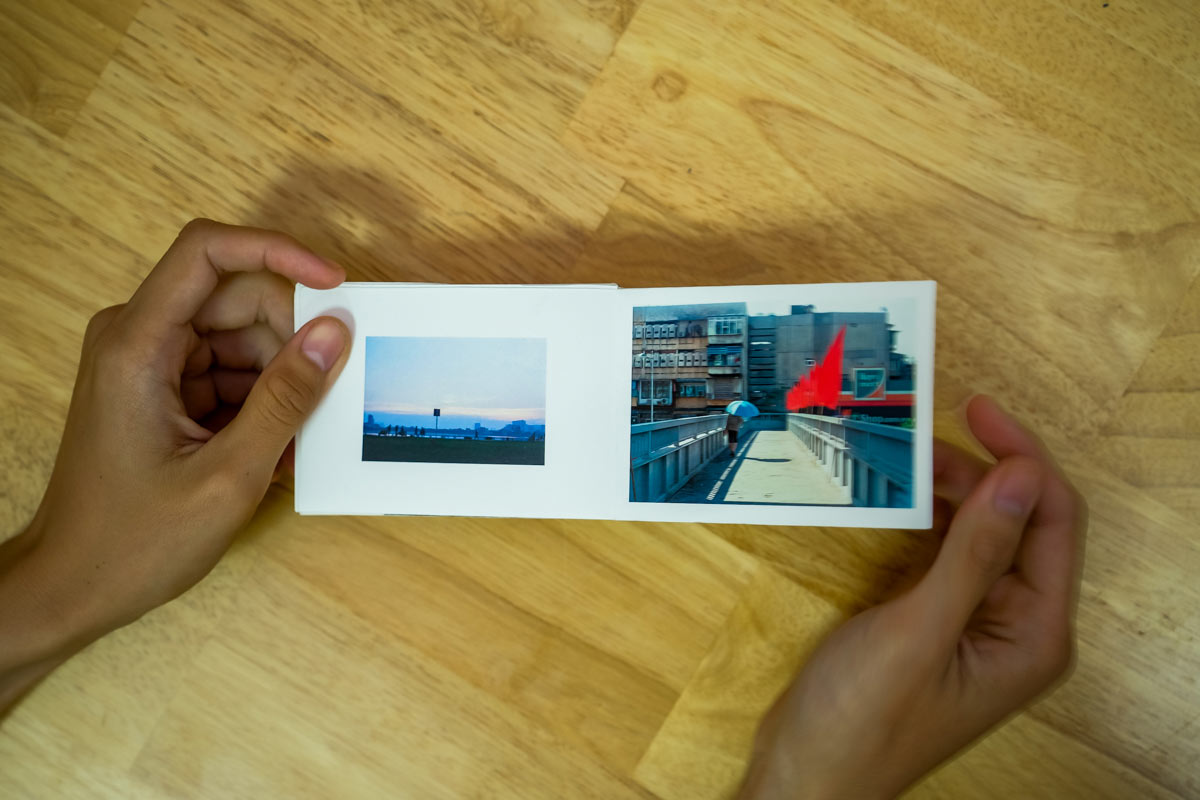 Hà Kiều Anh – Hanoi 
Hanoi in Kieu Anh's eyes is gentle, slow-paced and without the hustle bustle we are used to everyday. Here we see nostalgic scenes of the city, like a foggy West lake, flower vendors, men playing Chinese chess or Soviet-style apartment compounds. She folds the spine into a love heart, turning her zine into a sweet love letter to the city where she is born and raised.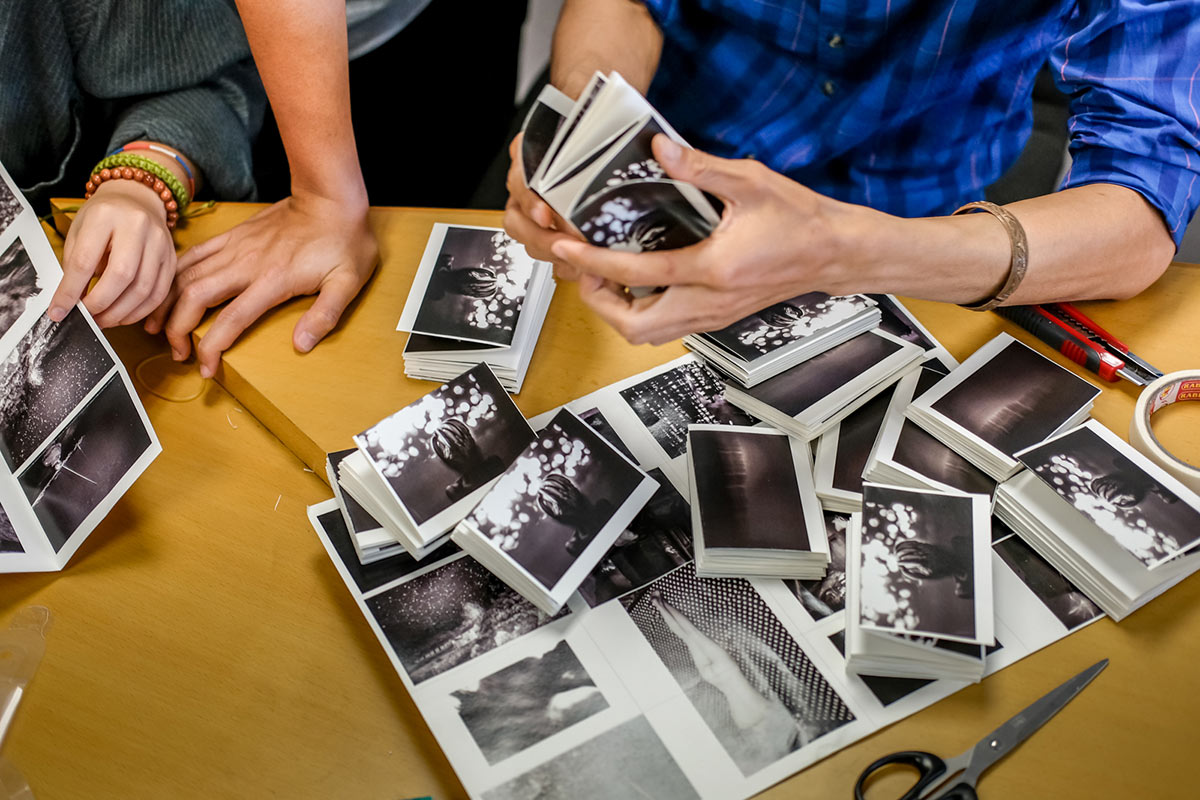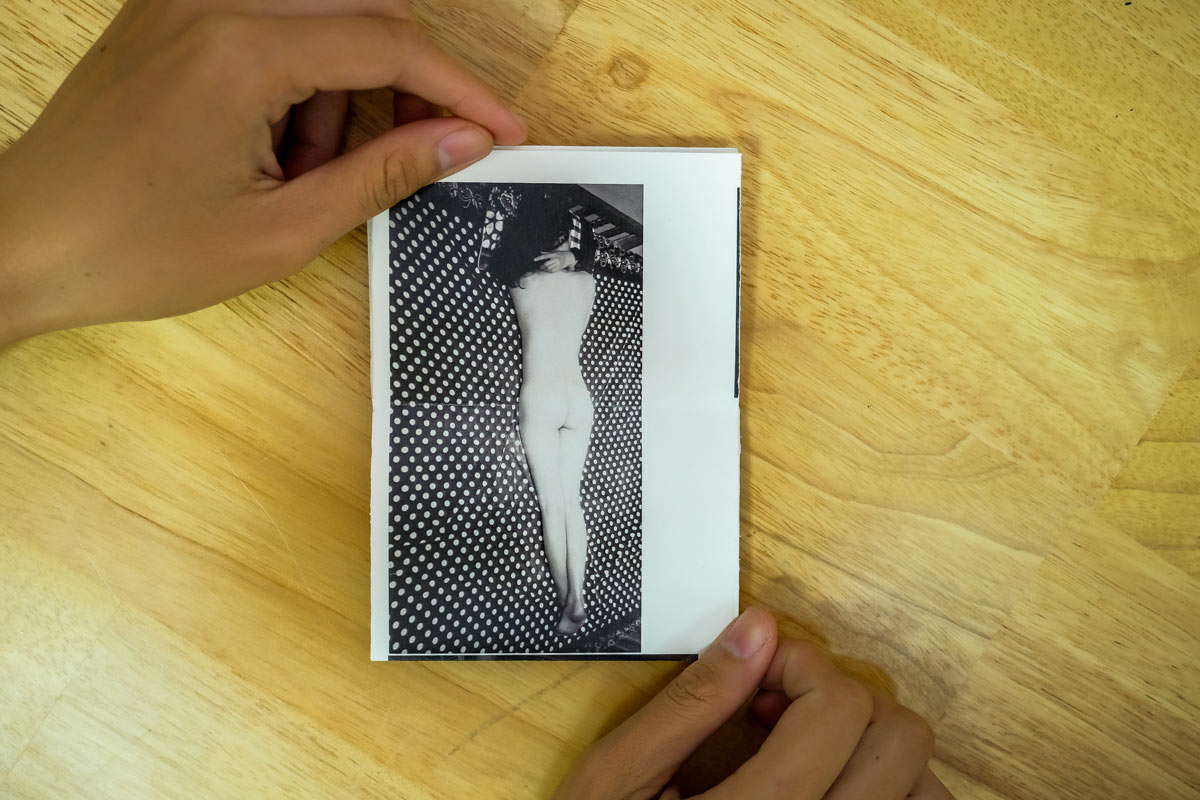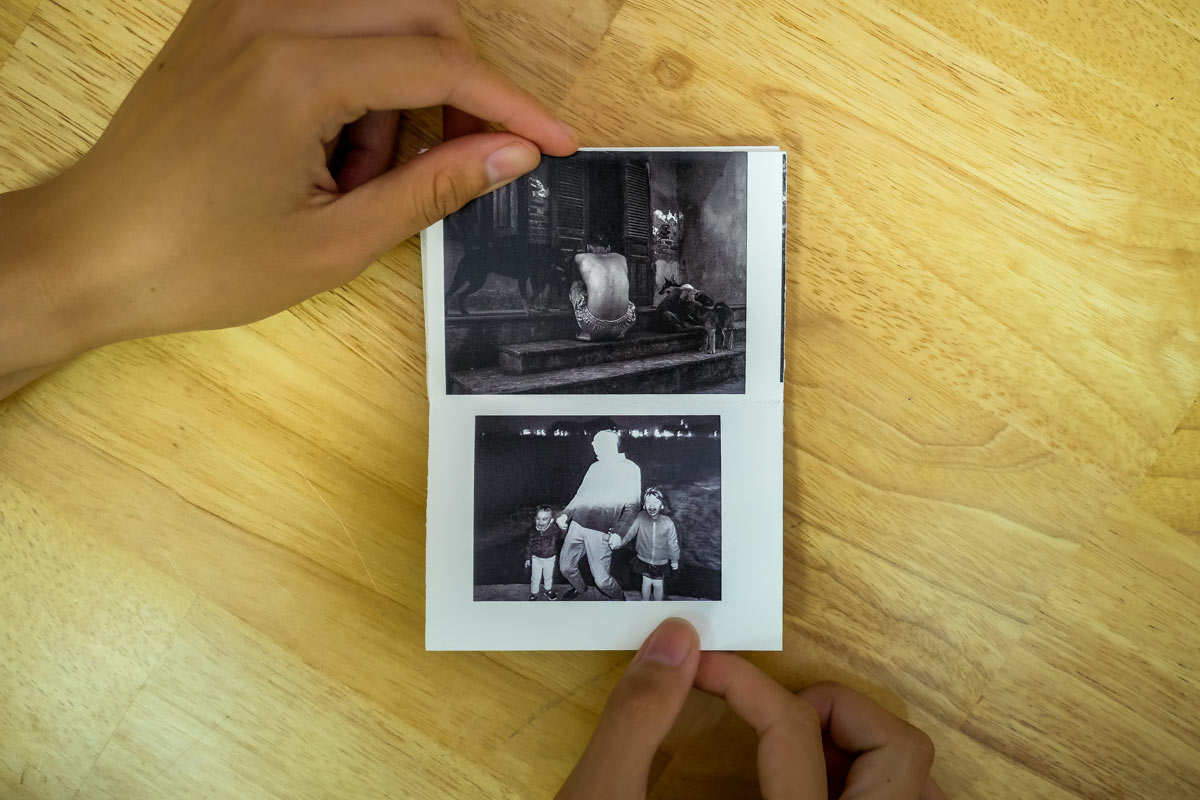 Nguyễn Phương – Light
The black and white series by Nguyen Phuong has been greatly developed from the last time it was introduced in a portfolio review with Matca. Phuong shares that he chooses to shoot in black and white because it fits the dramatic feel and sharp contrast he wants his work to have. The 16-page zine template and a tight layout are chosen to create a sense of tension.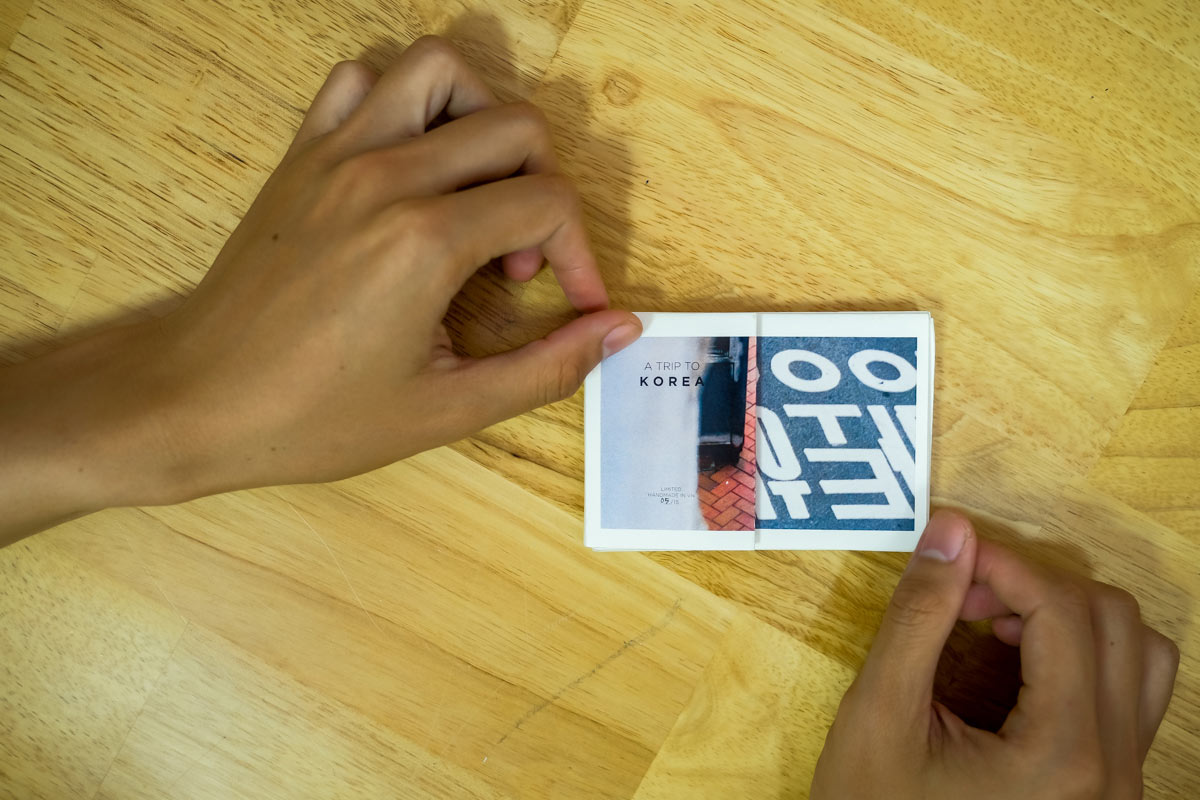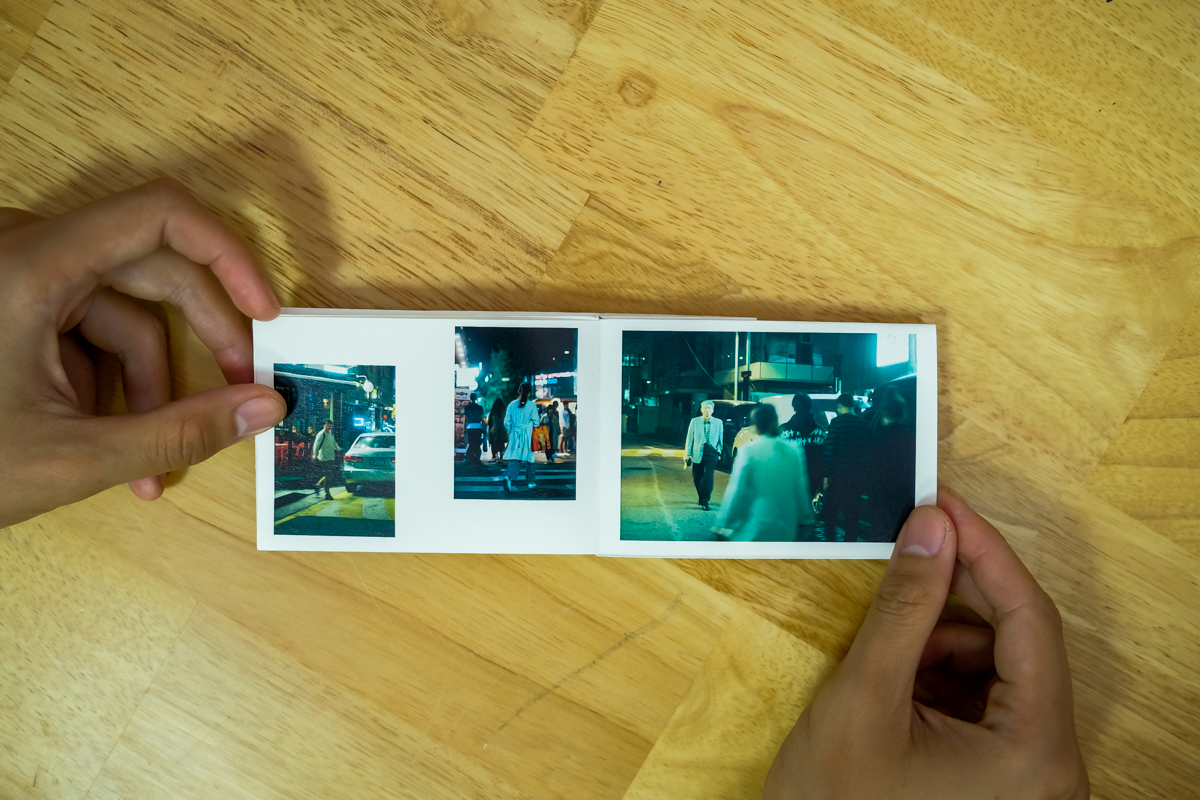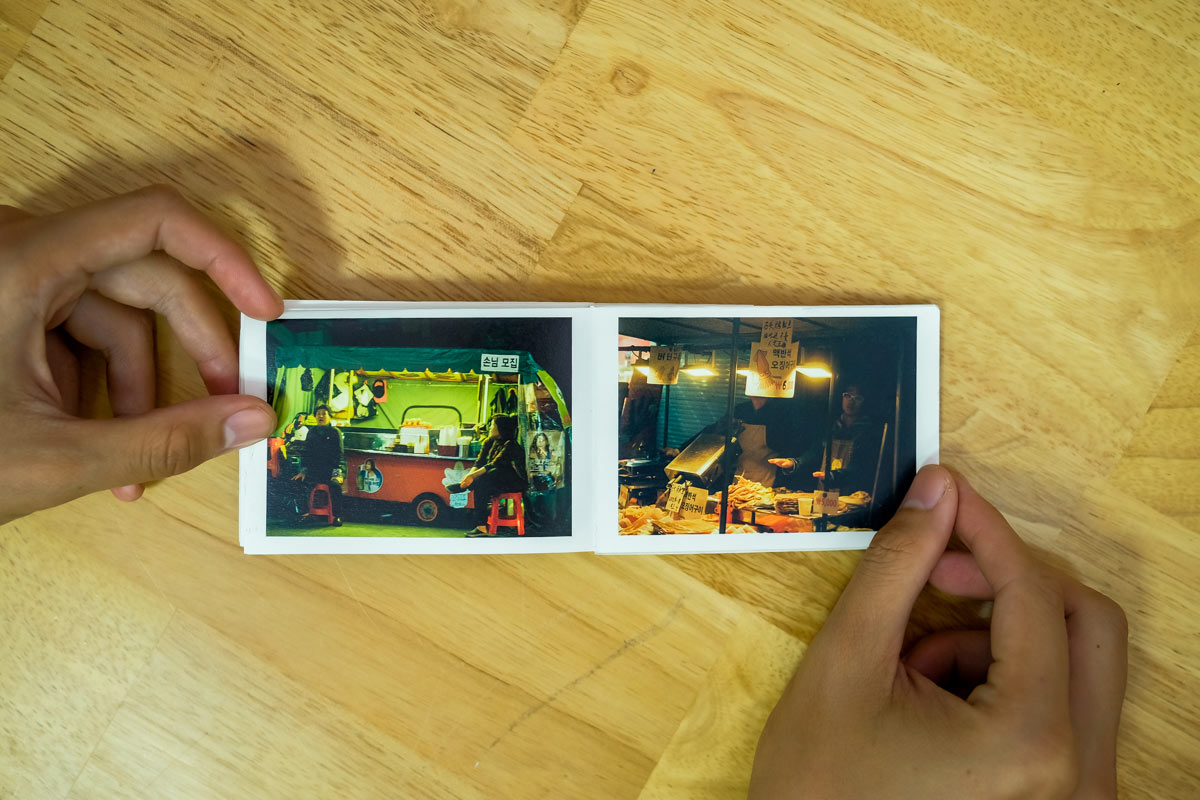 Trần Đức Trung – A Trip To Korea
Trung gets off from a guided tour to explore Korea on his own during a short trip there. The series is a collection of moments alone and together on the street, of strange faces in a foreign city going about their daily life without noticing an observing camera.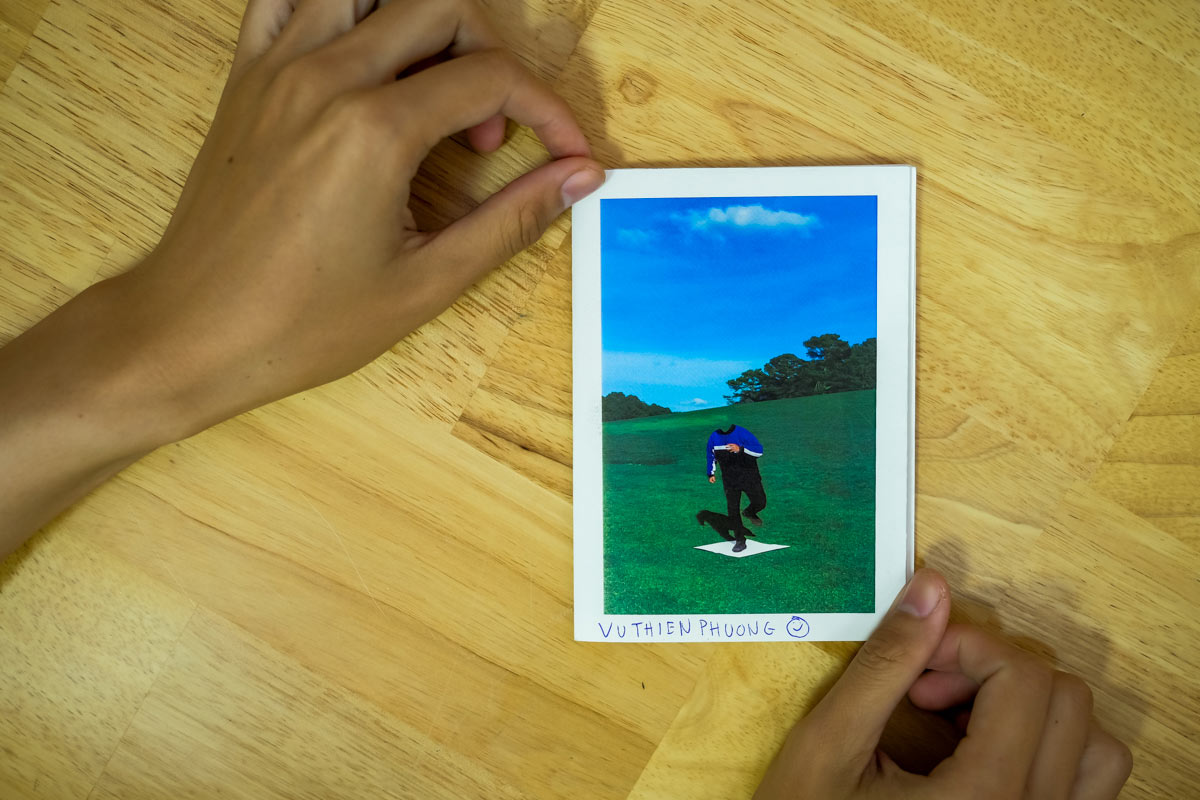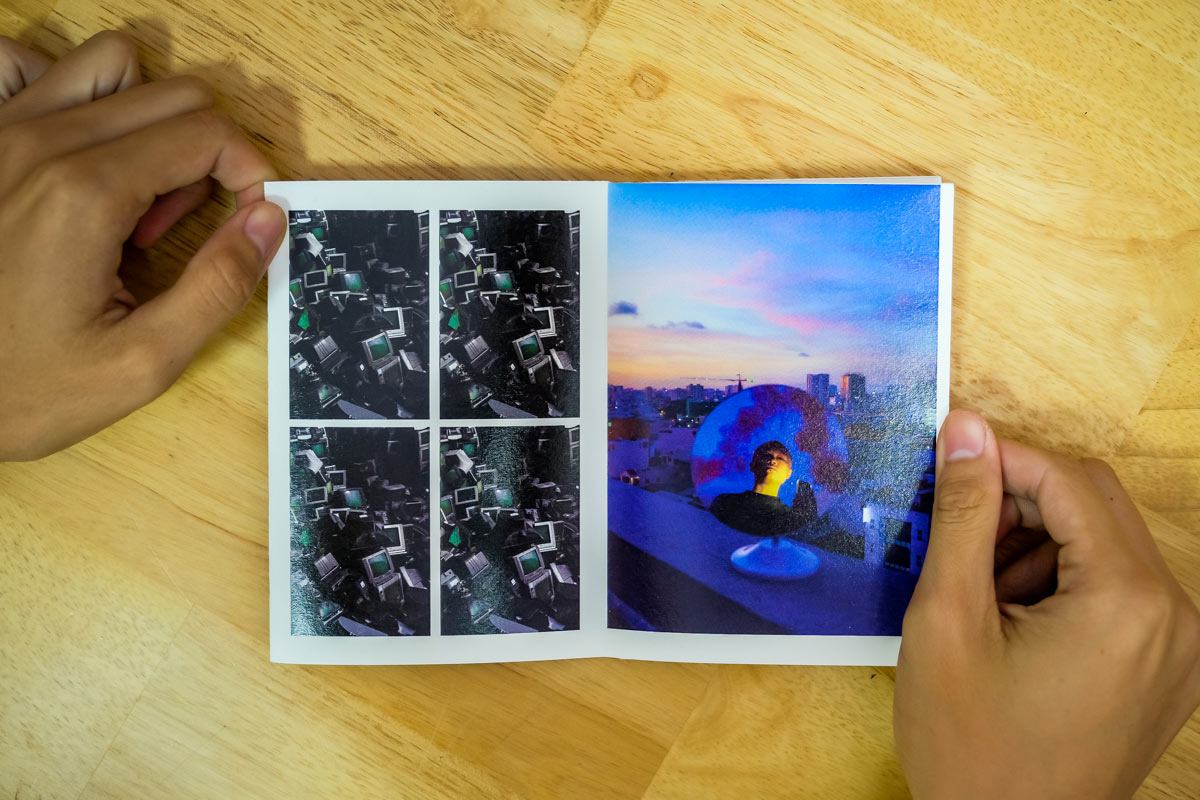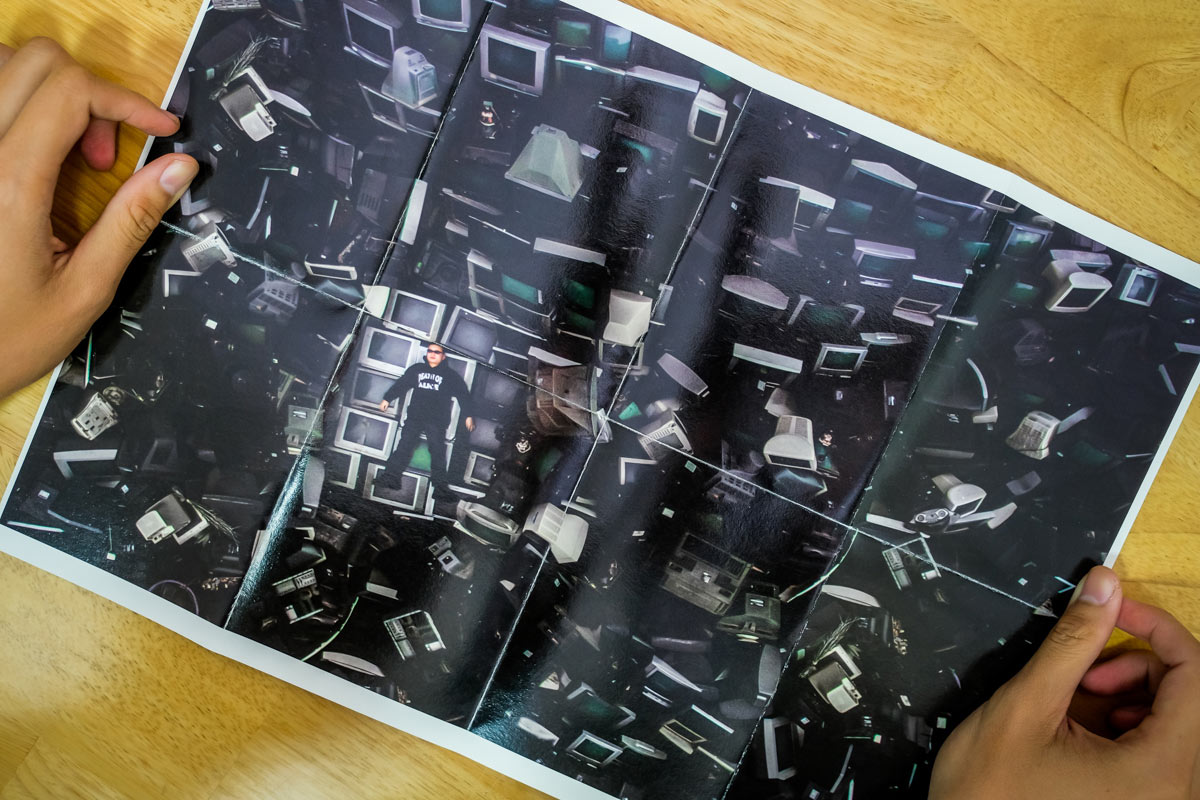 Phương Vũ – Untitled
Unlike most other participants who follow a documentary approach, Phuong brings fashion and conceptual photos he shoots for his own clothing brand. Despite belonging in several different series, his photos can still stand together in a zine because of their quirky, ironic visuals and concept.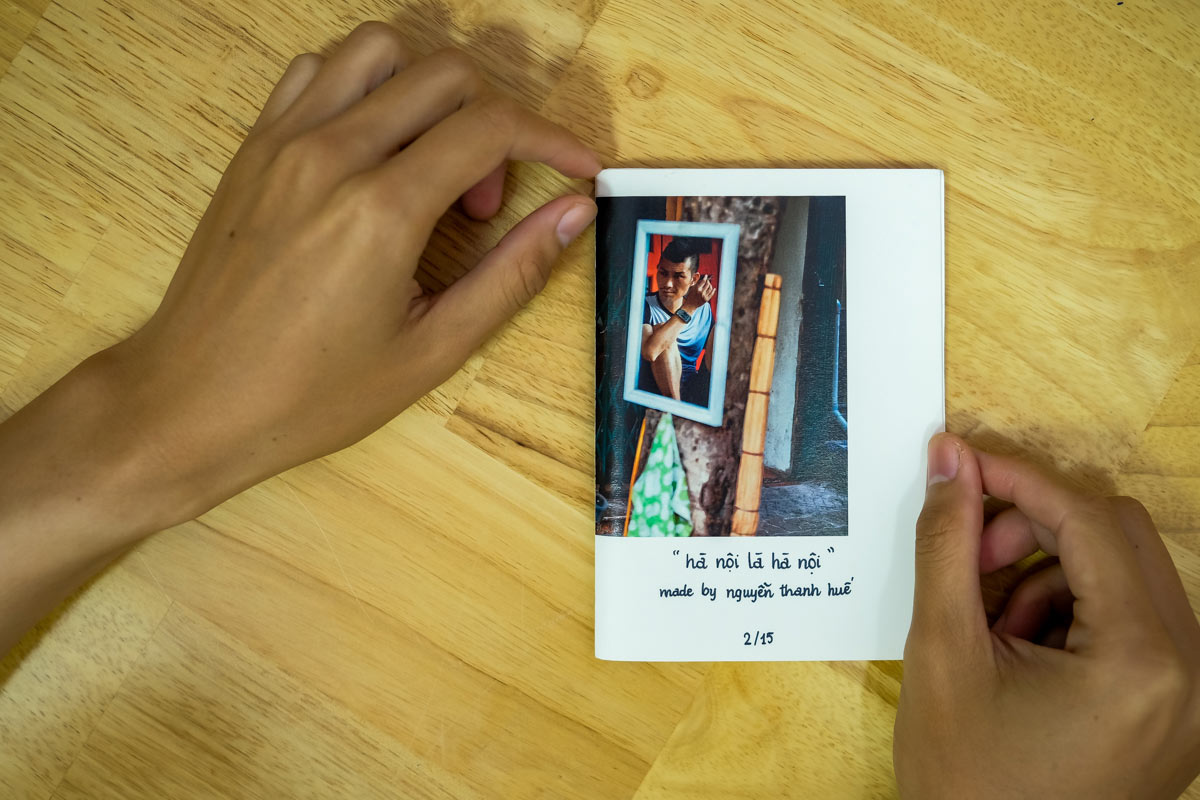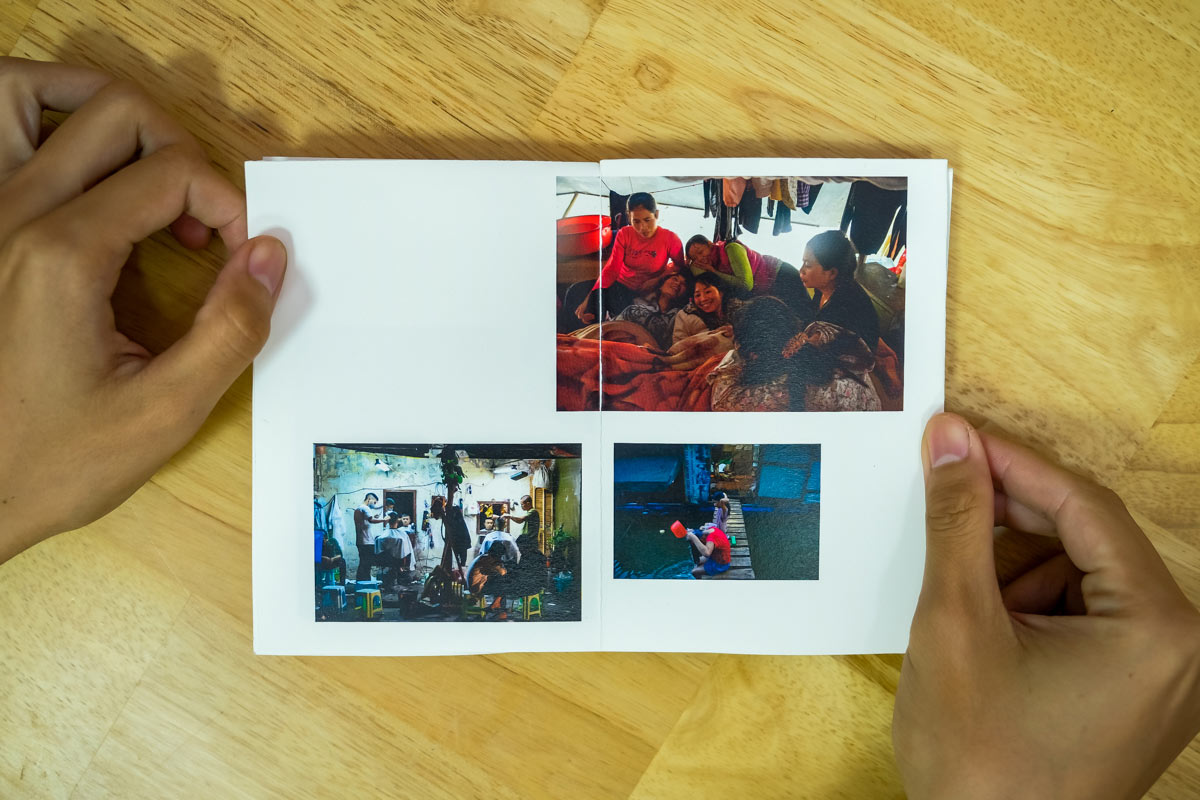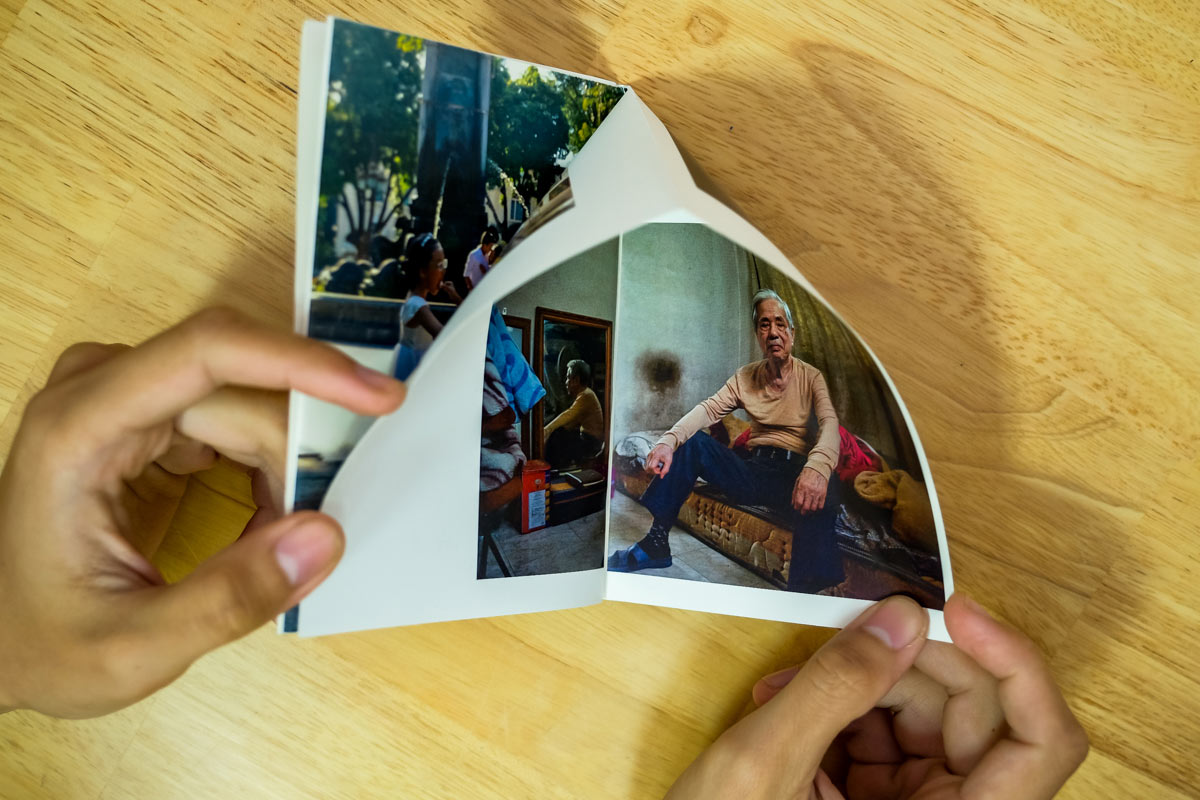 Nguyễn Thanh Huế – Just Hanoi 
Hue's portrait of the city is comprised of two parts: public lives on the street and private lives inside houses in the Old Quarter. Her street photos have a special air of intimacy. She has chosen the 8-page zine format so that her tightly composed photos can be printed large. Hue has slipped photos of the interior inside the zine so viewers have to open it up to see like opening a door to enter someone's home.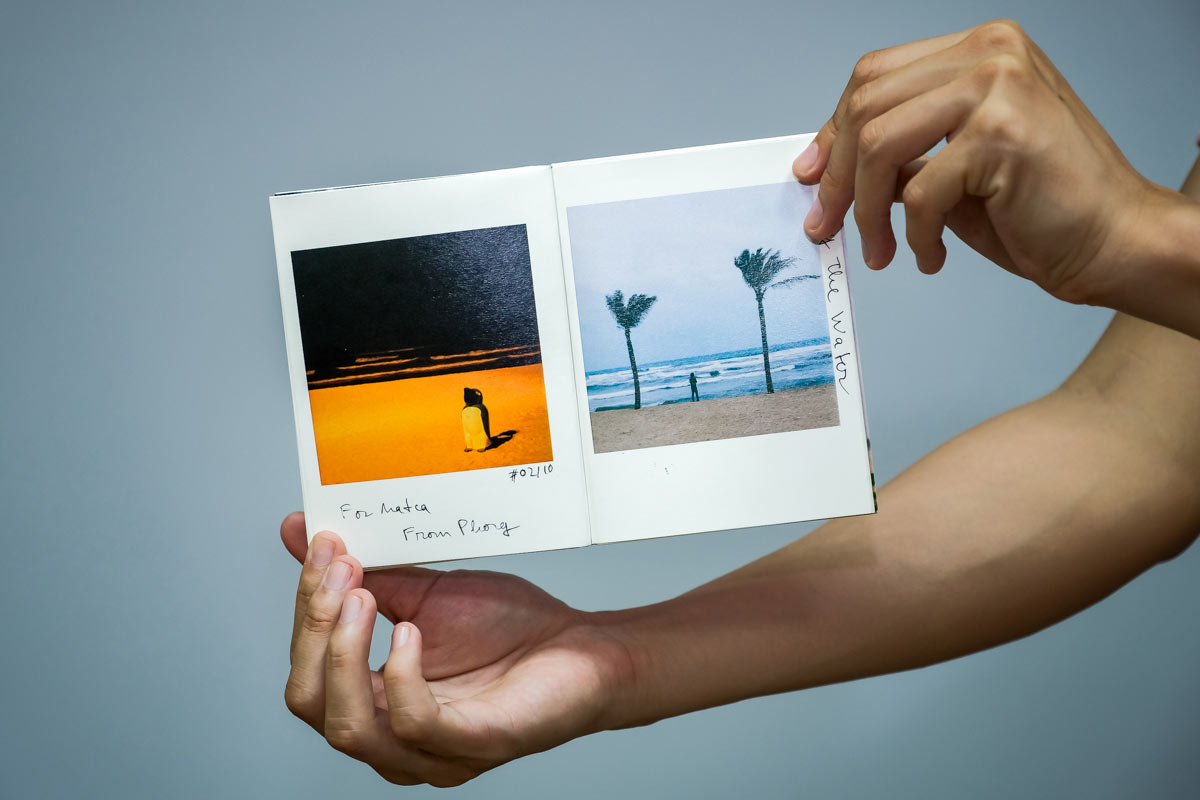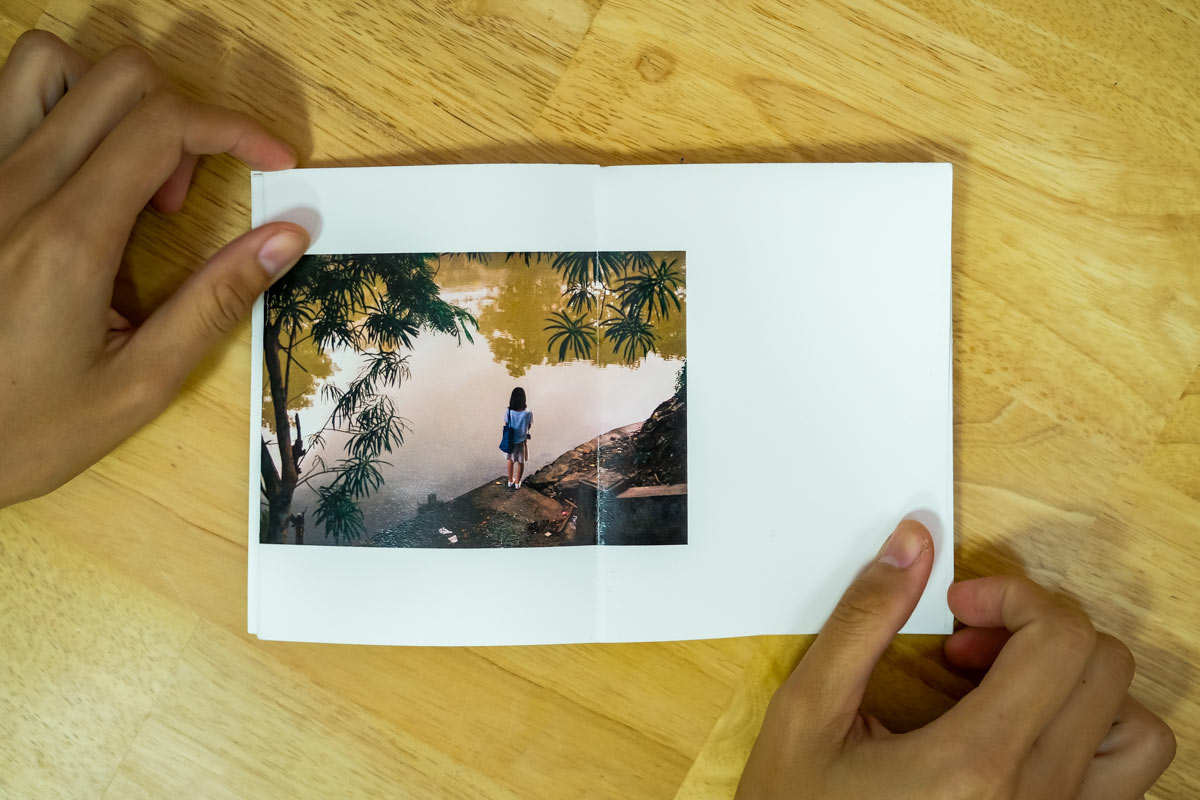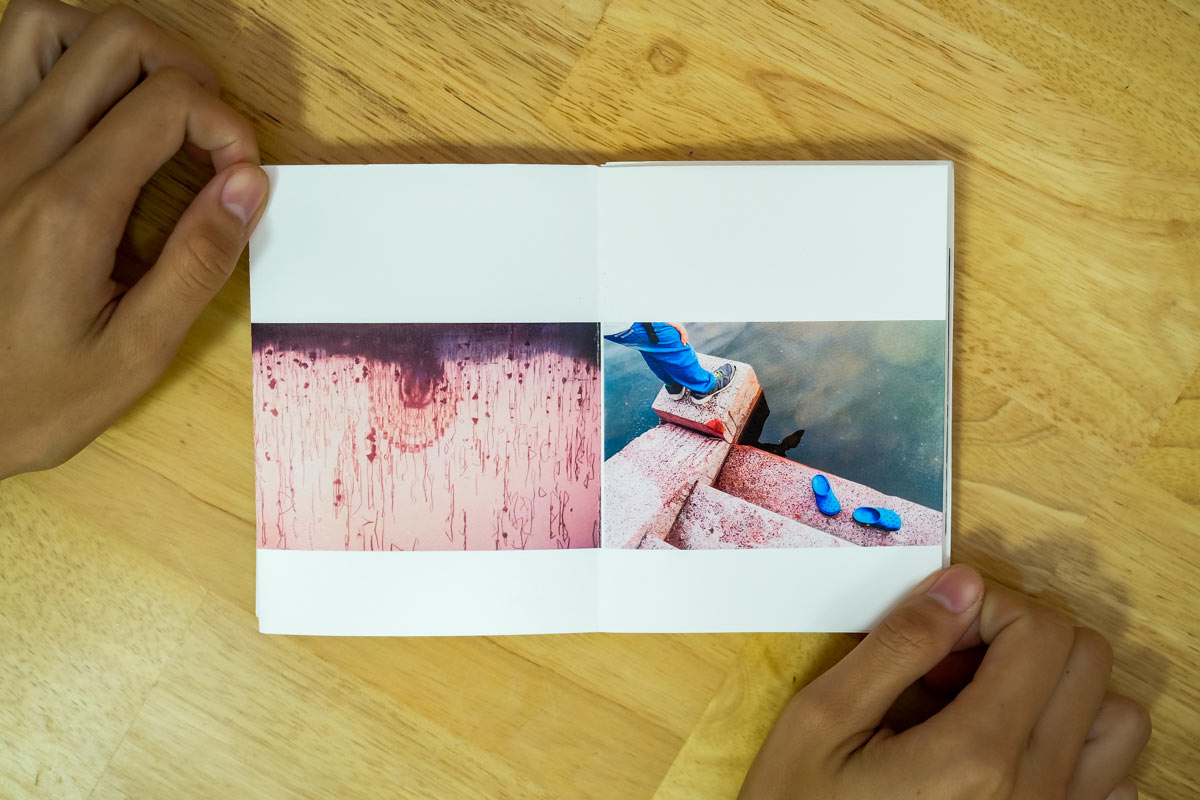 Lê Xuân Phong – By The Water
Phong works on this series while wandering around the lake nearby where he lives or during trips to beaches and rivers, documenting people's activities and what they leave behind near the water. As the series conjures feelings of ambiguity and loneliness, Phong decides to combines three 8-page zines into one in order to have many blank spaces, allowing the photos to "float" aimlessly on the pages. After the workshop, Phong intends to continue making more zines as the act of handmaking makes him appreciate his own works.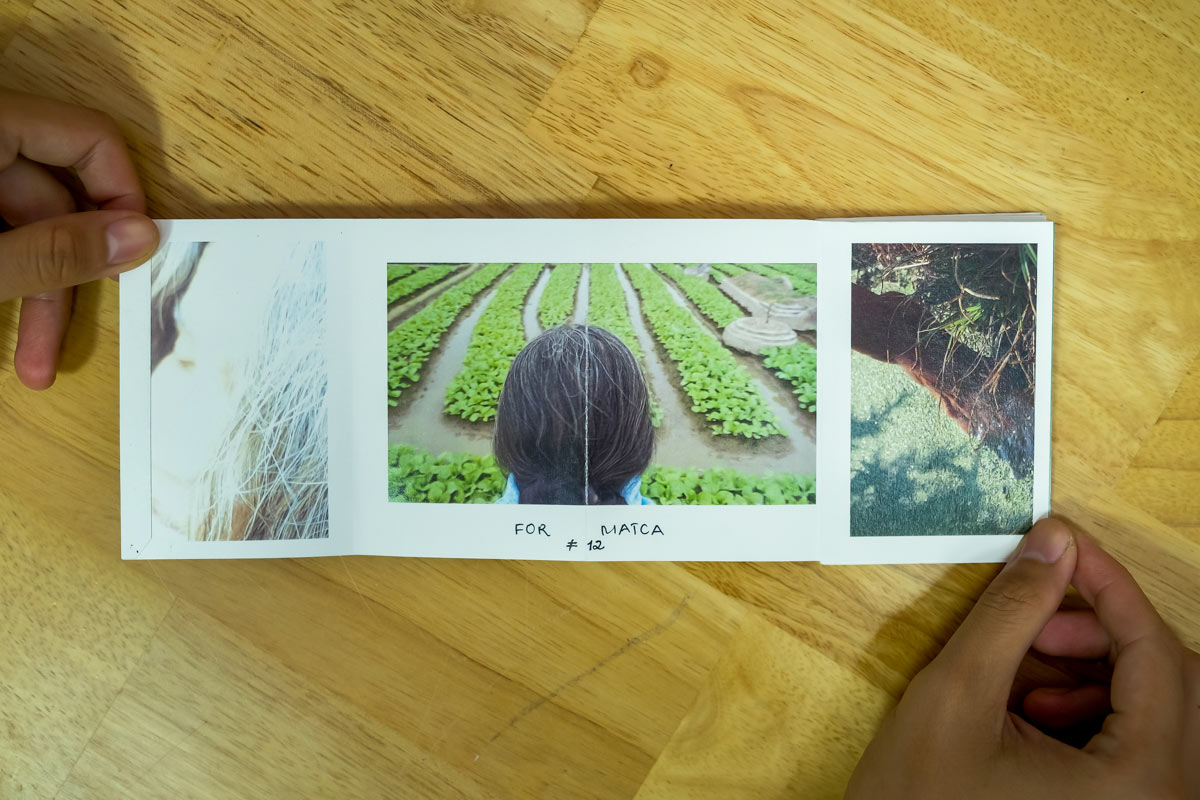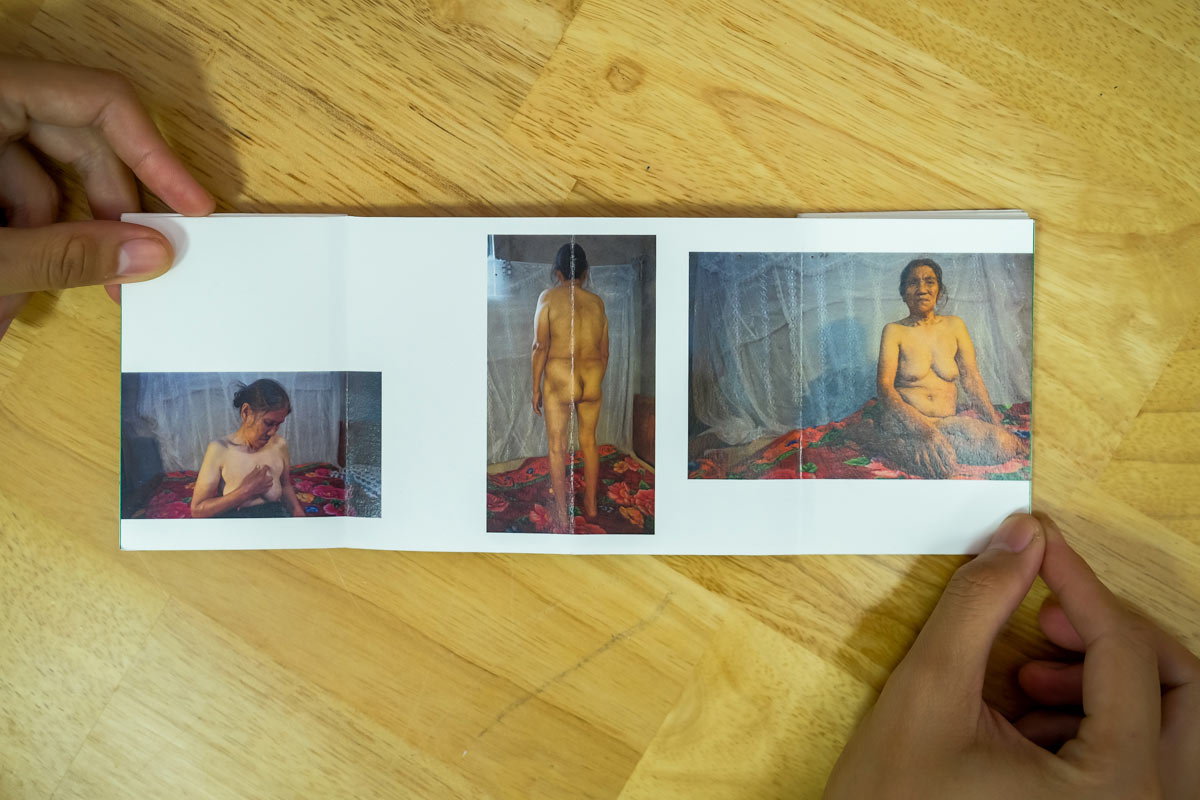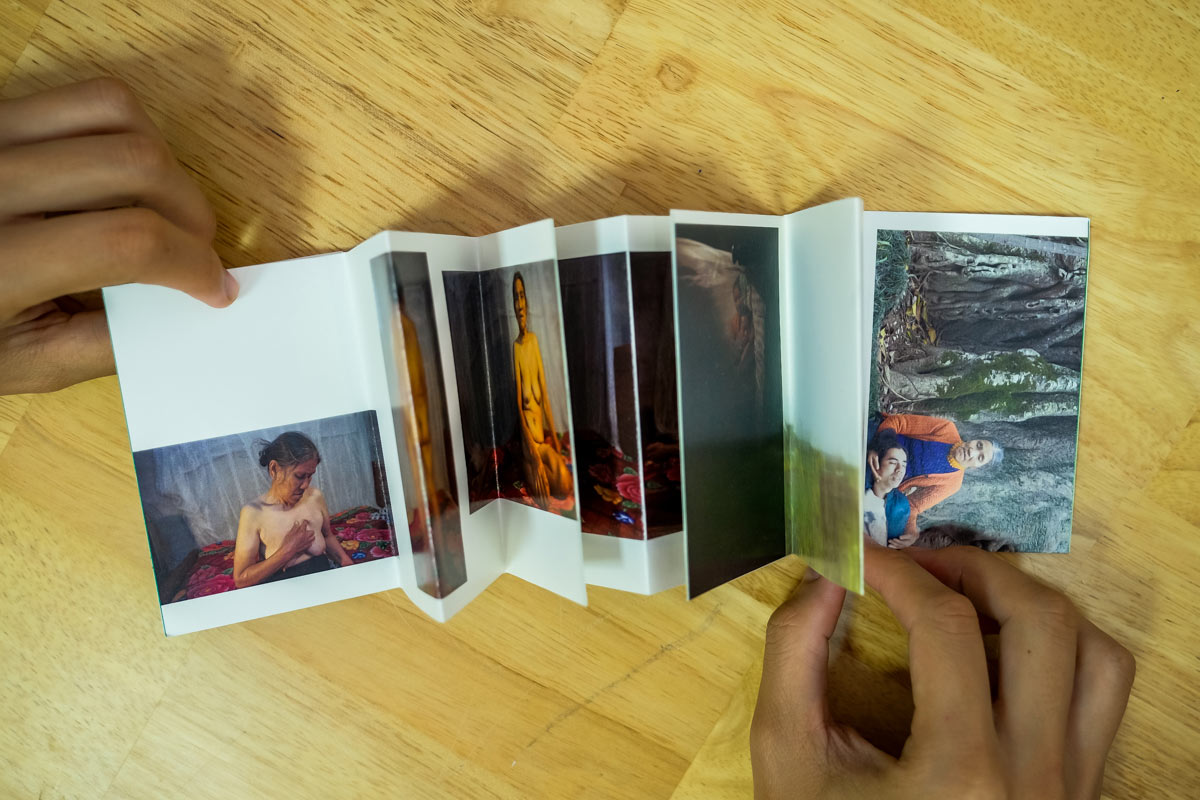 Phạm Quang Trung – Souvenirs Of Us 
When the series is introduced in one of our portfolio reviews, we have also suggested Trung making a zine because of its intimate quality. The 16-page story starts with poetic closeups of his mother, leading to climatic big spreads of her unflinching nude portraits, and ends with quiet images of her and the photographer together. Trung states that if life on earth is just a journey, what will have will become a keepsake to bring with us to the afterlife, like the souvenirs we buy to remember a place we have been to. These photos and this little book perhaps will help Trung to keep dear memories of himself, his mother and their time spent with each other.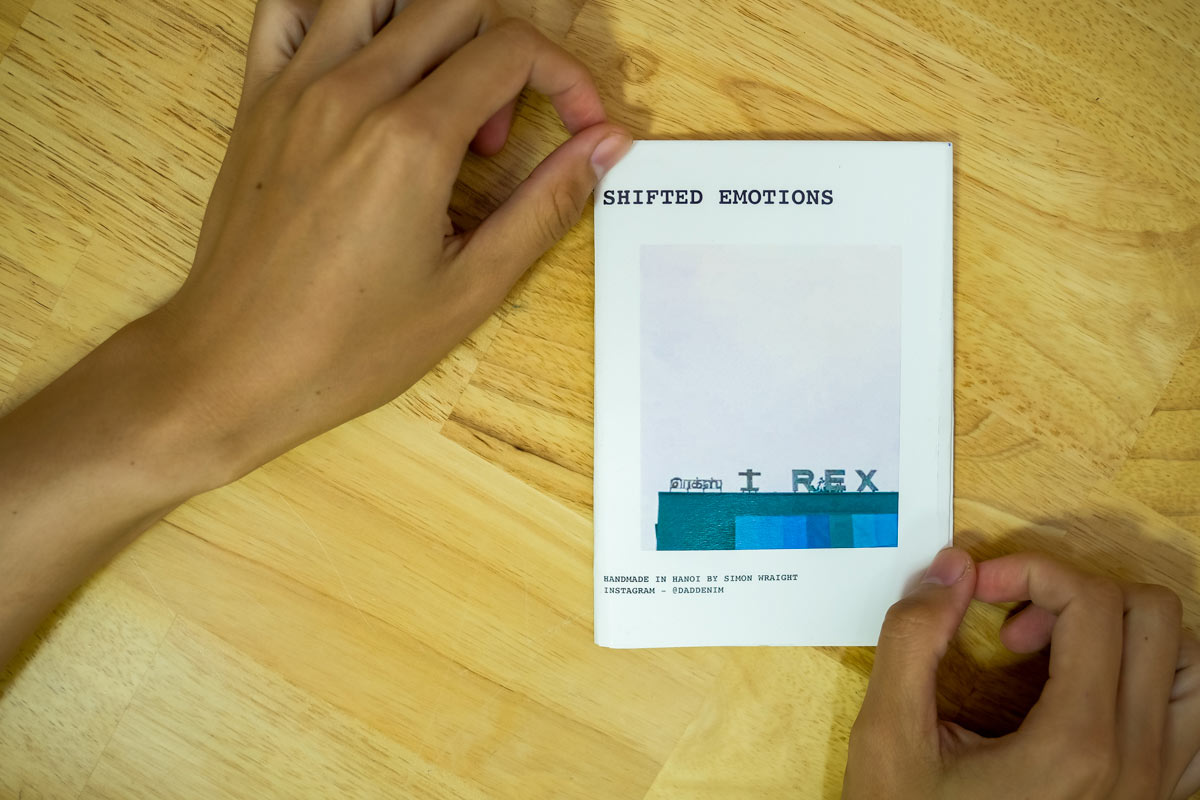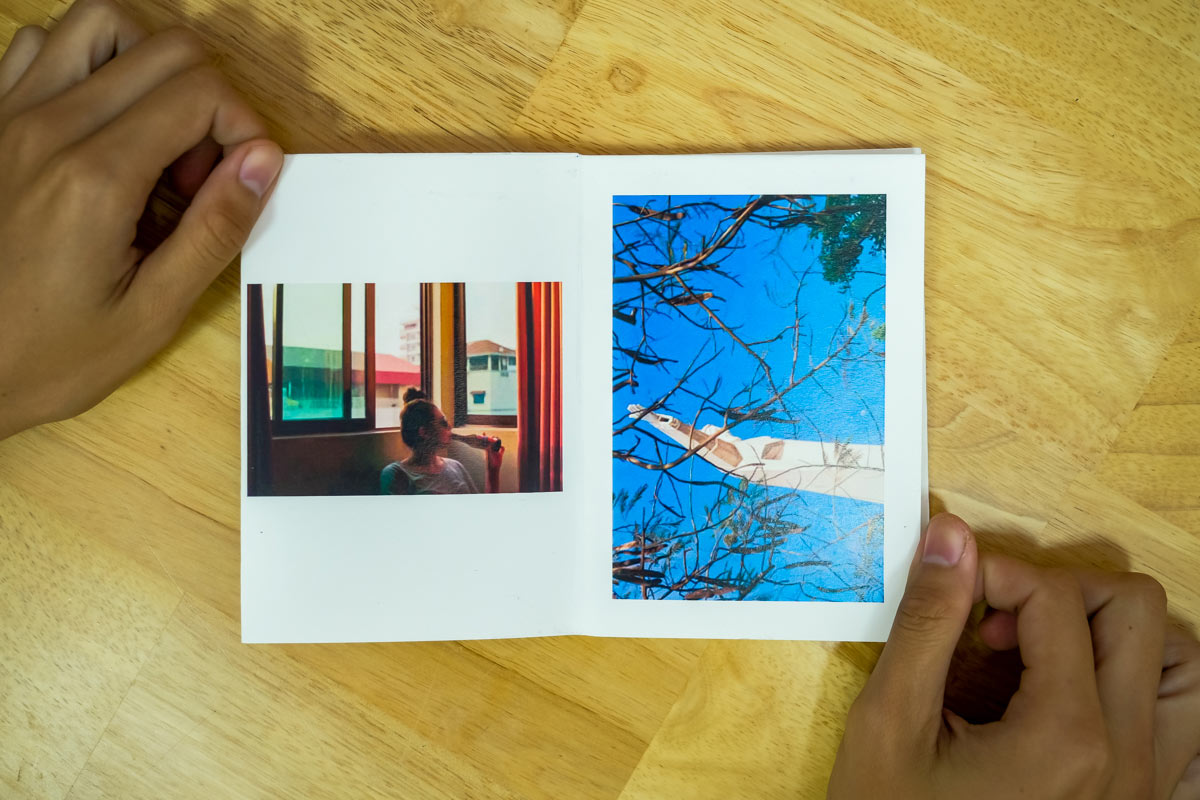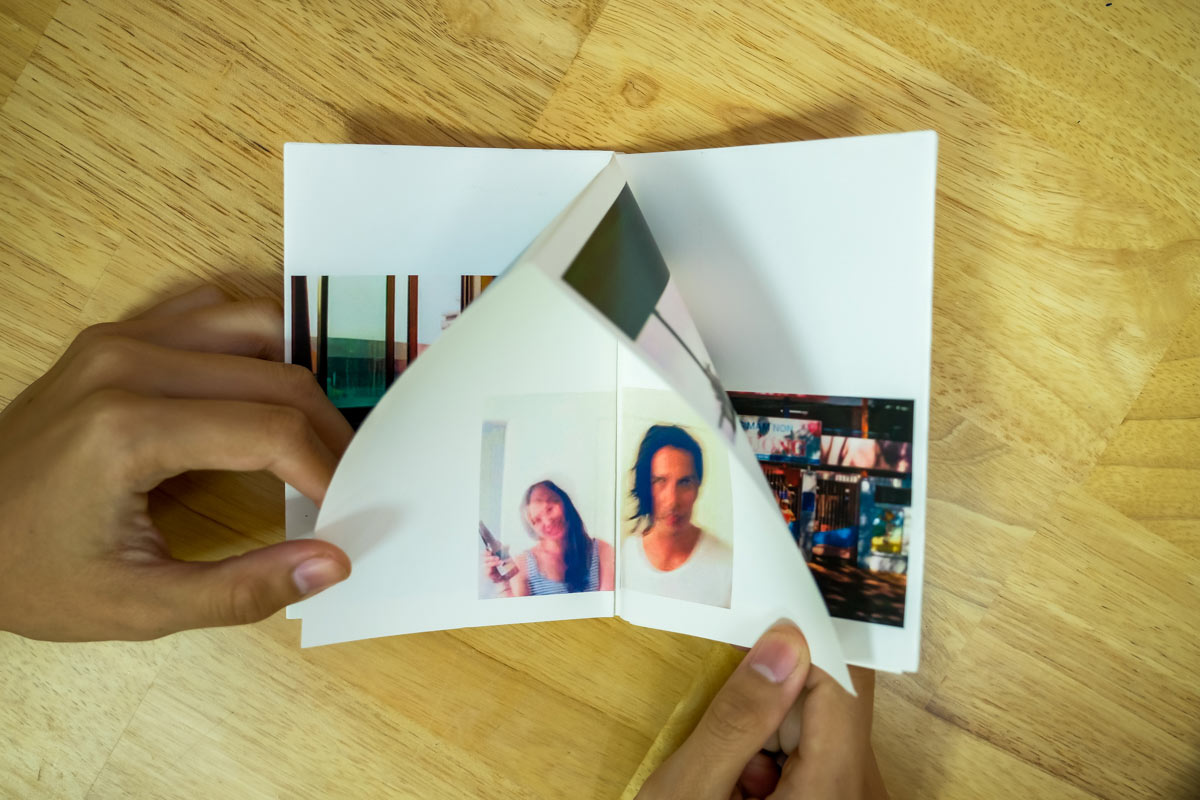 Simon Wraight  – Shifted Emotions
Simon's work is about feelings of boredom and disappointment during 4 months constantly moving from one city to another. He speaks about the pressure to send pretty pictures back home to update with his family, as well as the expectation to always be happy when traveling, while the reality is the ups and downs in daily life will stay with you no matter how far you go. The series is comprised of lonely moments when being in the midst of a crowd at a tourist destination, happy moments when reuniting with friends, or simply a nothing-special day staying in a shanty hotel to watch movies just like at home.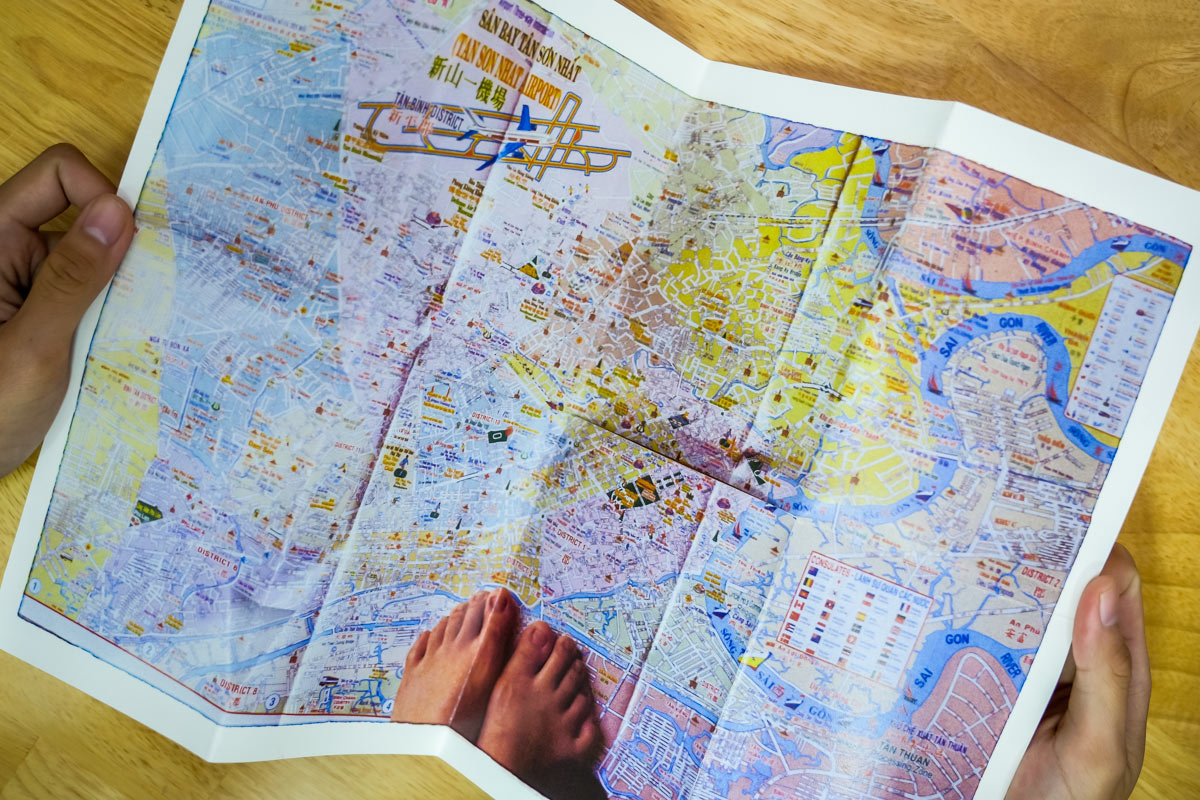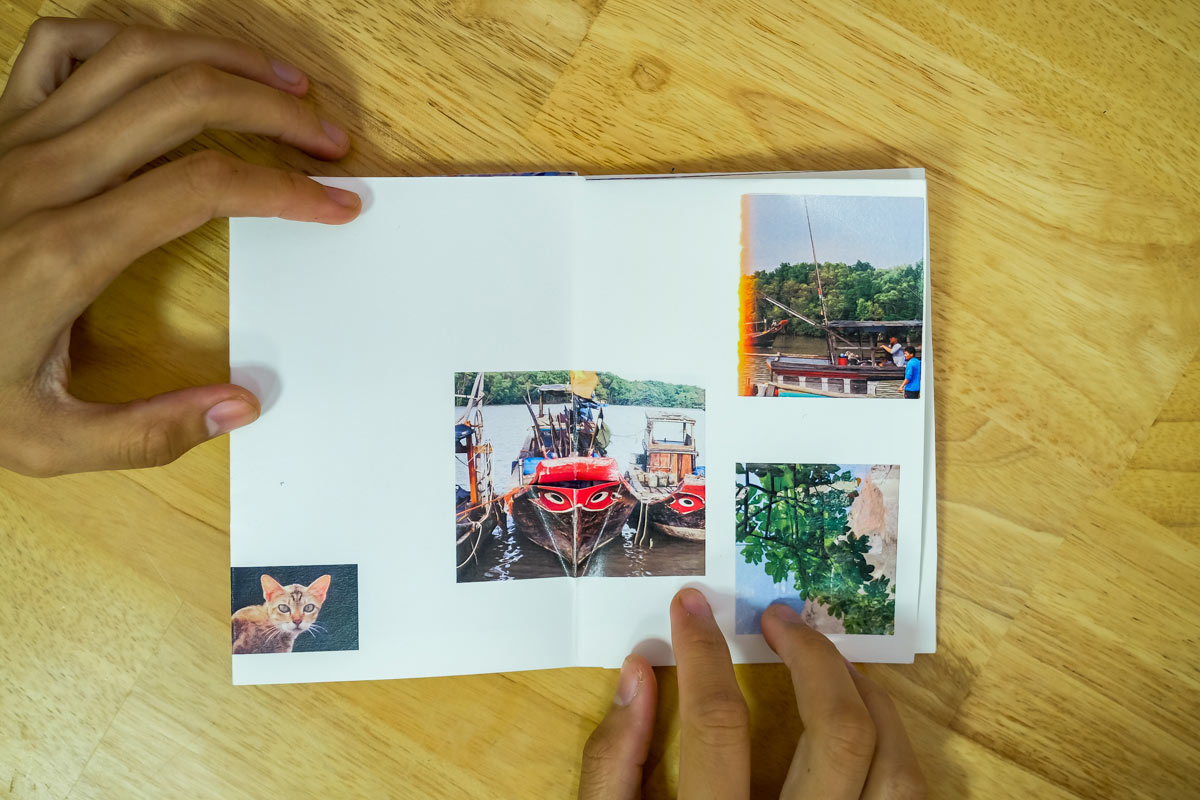 Phạm Thu Thuỷ – Saigon
Thuy brings a set of photos taken on weekends when she spends time wandering corners of Saigon, the energetic city where she has recently moved to and is trying to catch up with. The series is edited down to a collection of random findings in a new place rather than trying to conjure a detailed description of Saigon. She has also experimented with the medium by creating a tiny pop-up or hiding the image of the city's map on the back of the zine.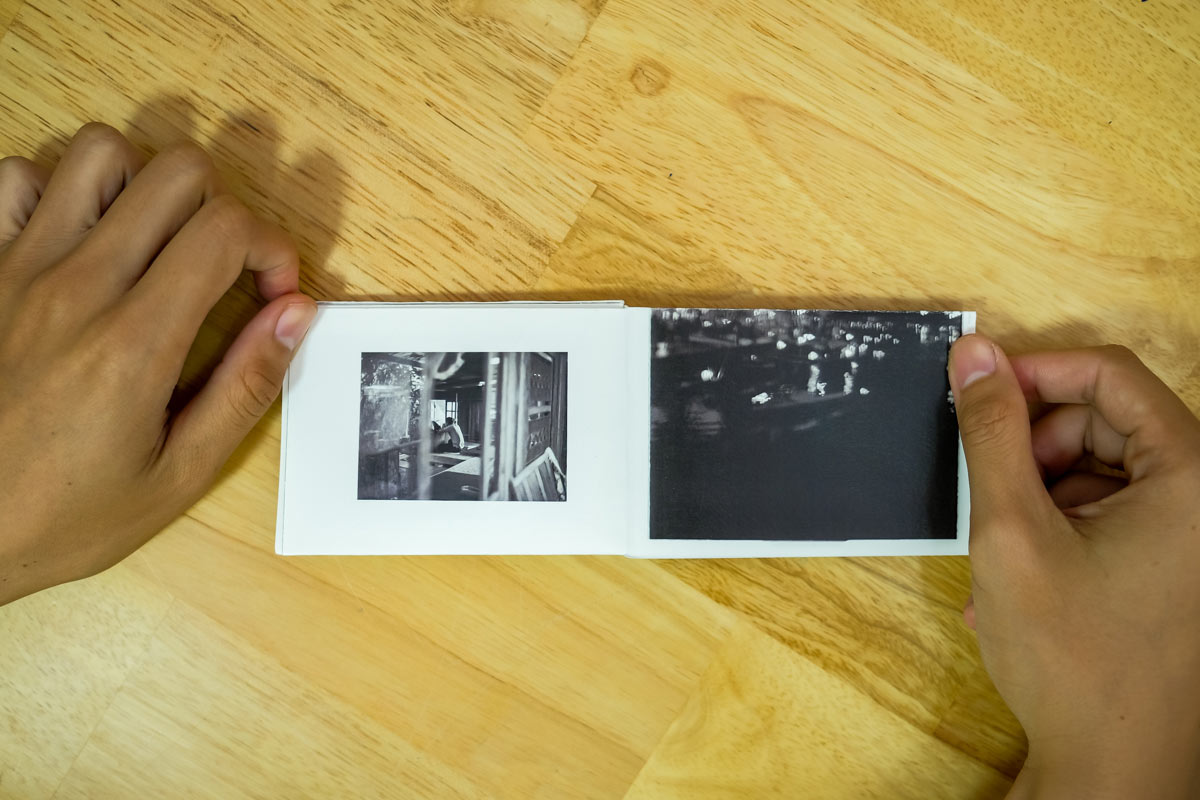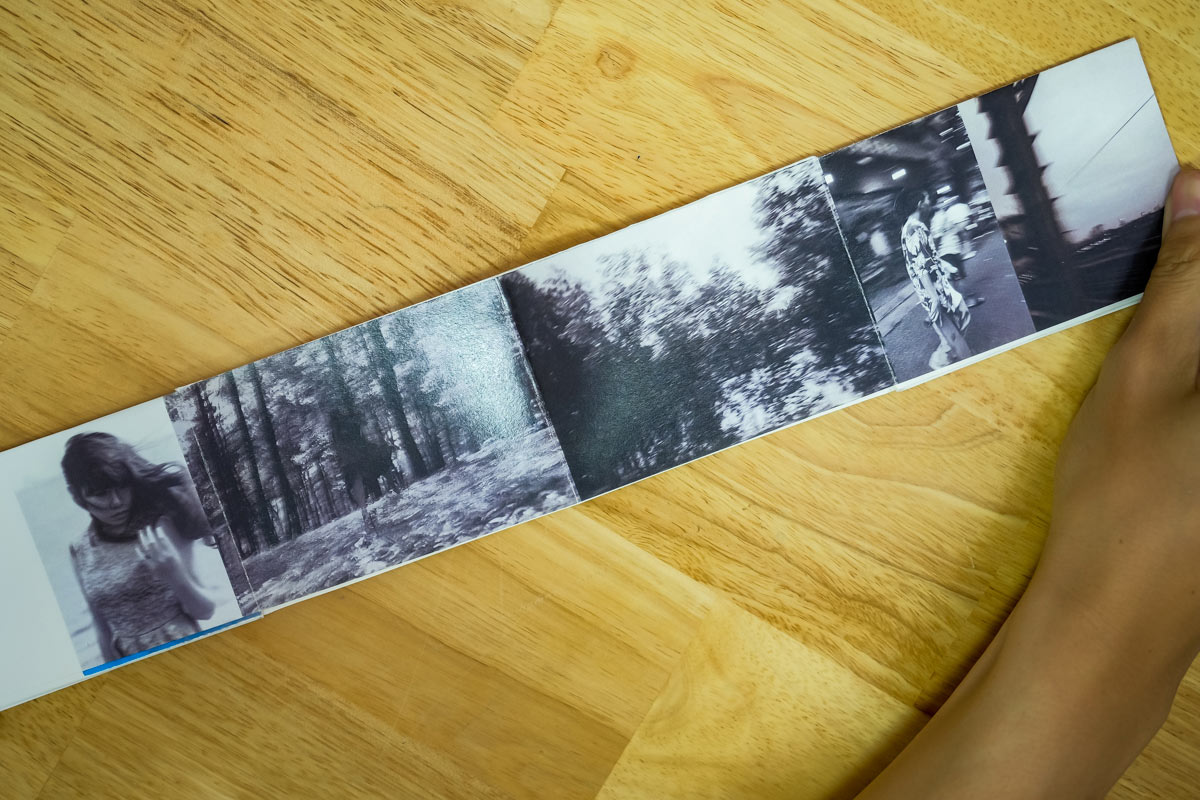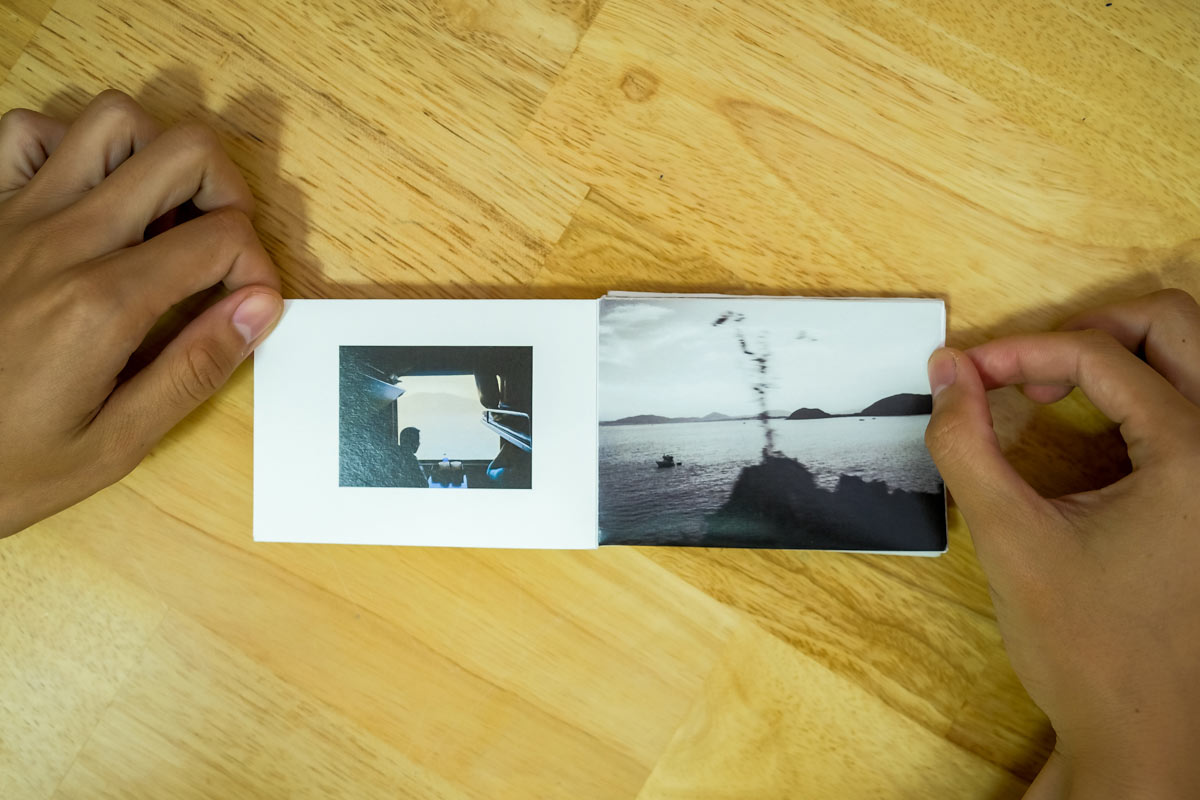 Phan Thế Hưng – Move
Hung shoots these images on a trip to escape the fatigue of daily life, capturing movement looking through car windows or in fleeting encounters. Hung shares that he is running from reality, but anyone has to come back to the same existence sooner or later. The series is comprised of dark, blurry pictures that convey ambiguity and made into a 12-page zine with big spreads to illustrate constant motion.