---
It was three years ago that arts organisation Create London published a landmark report on inequalities within the British cultural workforce entitled Panic! Social Class, Taste And Inequalities In The Creative Industries. The investigation's findings exposed the harsh realities faced by creatives who come from minority backgrounds. It revealed that as little as four per cent of Black, Asian and minority ethnic (BAME) people work in film, television, video, radio or photography. 
The figures weren't much better for those from working class backgrounds, where just 12.4 percent made it into the sector. The report concluded that factors such as lack of access and a homogenous network of creatives were preventing social mobility and diversity within Britain's cultural workforce.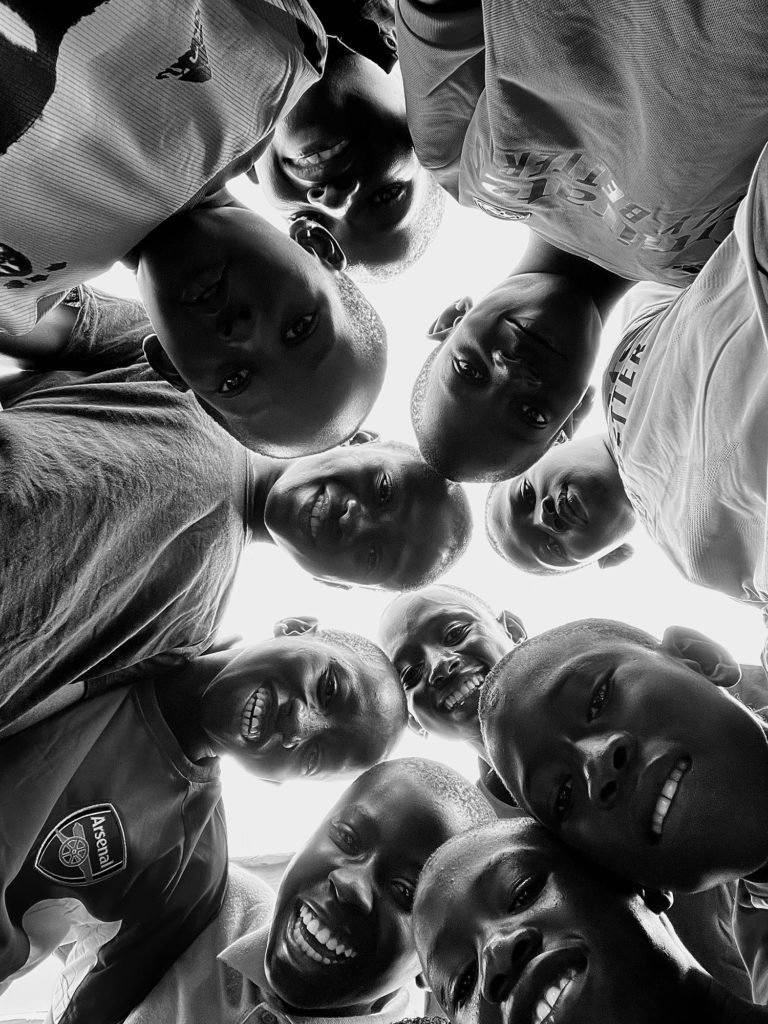 It's a cold industry where everyone keeps the knowledge to themselves […]"

Brunel Johnson
According to London-based photographer Brunel Johnson, today the industry is still just as difficult to crack. He refers to prevailing "old boys club" attitudes that act as a key gatekeeper to access. "It's a cold industry where everyone keeps the knowledge to themselves," argues the Portrait of Britain 2020 photography award winner. "And photography has a lot of secrets, it has a high barrier to entry." 
So how exactly are photographers from disadvantaged backgrounds able to navigate their way through the thorny thicket of such a notoriously hostile landscape? And what are some of the low budget practices that can be utilised to break barriers into photography?
First off, Johnson stresses that "there's always a cheap alternative", such as taking photographs with a phone instead of an expensive camera. "Using your phone to produce work can be a benefit if one can't afford a high-end camera: it also frees you up from having to carry a lot of equipment," he says.
As a case in point, one only needs to look at his black-and-white image of football fans taken on his iPhone 13. Taken from below, the photo effortlessly captures the joie de vivre emanating from the young fans. "Personally, I believe if you can shoot on digital, analogue and phone the creative possibilities are endless," he says.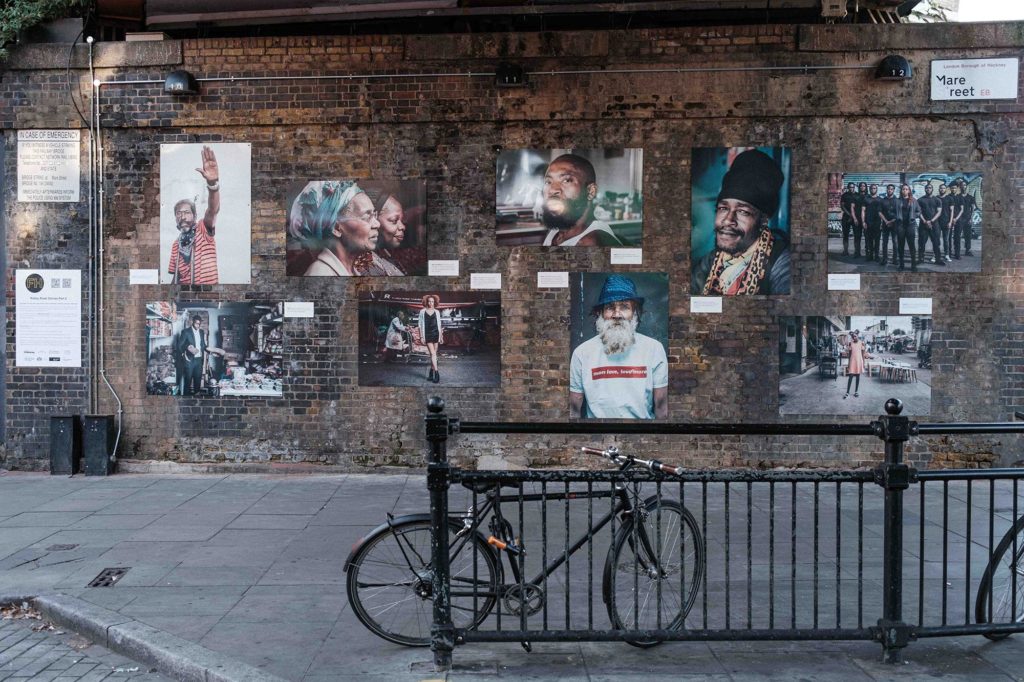 Years of grinding have also taught Johnson that it's not so much about what you shoot with as it is how you shoot. The photographer recalls a time early on in his career when he was commissioned to shoot a project but didn't have the funds to take photos in the traditional studio way. "I created an outdoor studio using fabric I bought in a fabric shop," he says. "I just bought a cheap stand from eBay and created a studio using the sun's natural sunlight. Depending on how you execute, the cheap method can be just as good as spending grands upon grands [of pounds]" he adds.
But most significantly, Johnson believes that community-led photography workshops provided by groups such as Future Hackney play a crucial role in giving emerging photographers the skills to develop a successful creative practice. "When you take the current government situation and the lack of ability to have youth programmes, things like Future Hackney's workshops are a major benefit to the youth," he gushes.
Co-founded in 2017 by local photographer Don Travis, Future Hackney documents social change in Dalston and offers workshops to young people across the borough. Many of the students are recruited via community outreach charities and BAME organisations such as Sistah Space, a charity for vulnerable black women who have experienced domestic violence and nearby youth charity Rise365.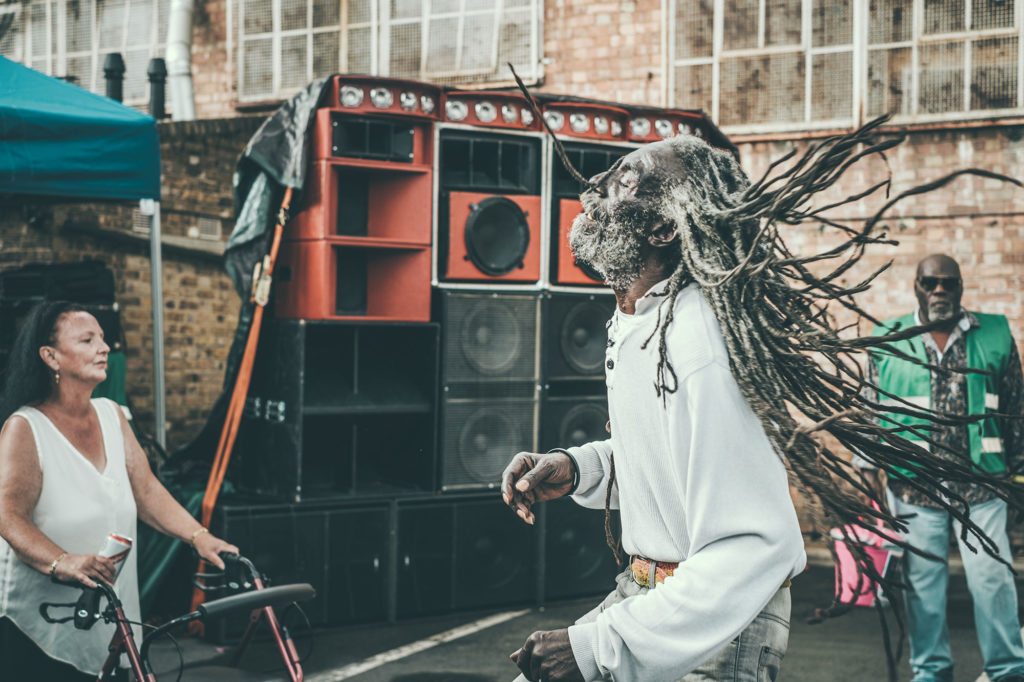 Young workshop attendees can discover how to use darkrooms, interview subjects and learn about lighting and reflection. "Pre-covid, we were doing workshops for 15 young people in a derelict space on Ridley Road market," remembers Travis. "We set up dark rooms and got them [the students] into portraits, showing them how to use this incredible 1940s plate camera. Then we process the images ourselves with the young people in the darkness," she continues.
Such workshops can be a feasible option that reaps generous rewards, allowing young photographers to use otherwise hard-to-access equipment, learn from another generation and swap skills with peers. Johnson pays testament to this: after attending workshops himself, he went on to become a Future Hackney youth facilitator. "I realised there weren't many people like me in photography at the time," he recalls. "There wasn't anyone who had the same background, the same experiences to me." Part of his motivation to become a mentor was to change that narrative. "A lot of my photography is about giving back to the community, for kids from backgrounds similar to mine," he explains. " I want to show black people in a positive light – I want to tell real stories."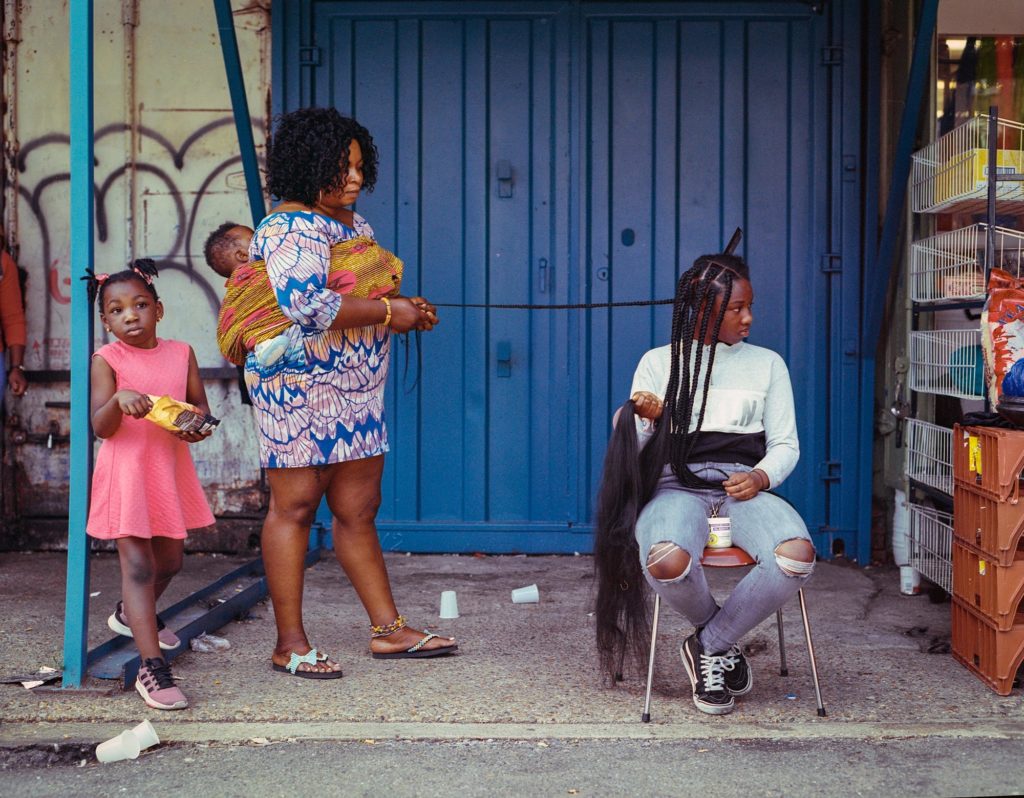 Being part of the organisation also meant that Johnson was given guidance and funding to produce work for an outdoor exhibition by Future Hackney called Ridley Road Stories – a large scale community photo project on the exterior wall of a Red Cross building in Dalston. Other young photographers such as Terence Douet co-authored with Future Hackney, helping Travis with interviews and taking photos of those closest to him in the community. Elsewhere, the photographers' work is published on social media platforms, introducing a multitude of new followers to their work. For the young photographers, this is a rare chance to exhibit new work in public spaces and platforms without the usual price tag attached.  
For Travis though, these outdoor exhibitions demonstrate the organisation's commitment to inclusivity. "We knew that the people we were documenting wouldn't be going into expensive galleries or galleries that they might feel excluded by," she says. "So it was really important for us to put that on the wall for the communities." Next year, Future Hackney will take the exhibition from the wall to the road in an exhibition that will see photographs curated into a floor mural in Dalston.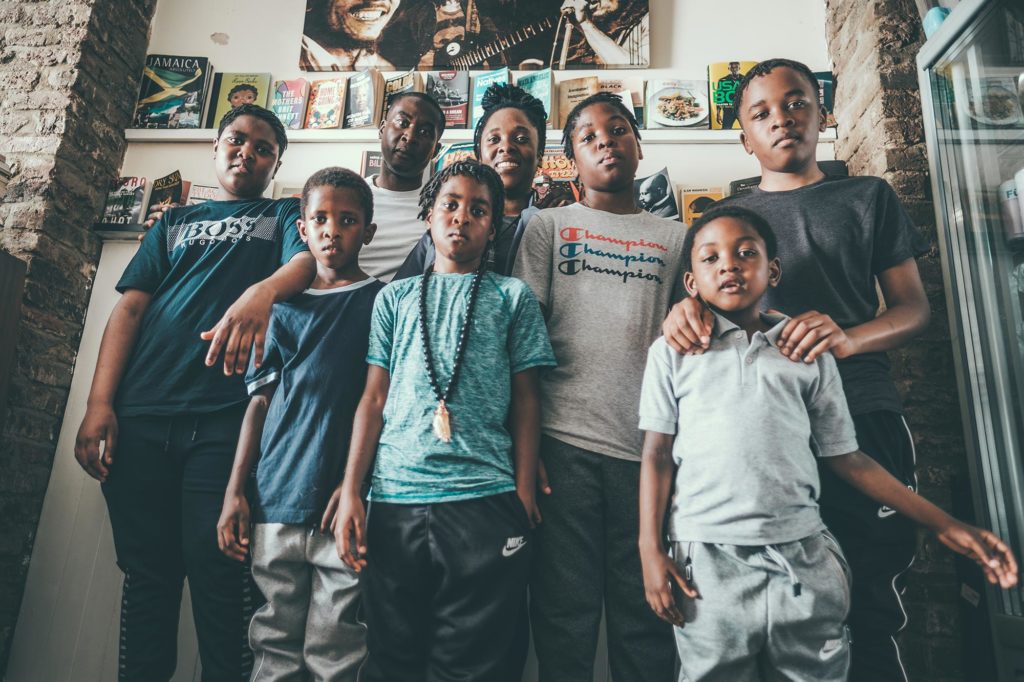 It's clear that in the years since Panic! was published, some progress has been made in creating a more equal playing field for photographers marginalised by their ethnicity or class. The wave of Black Lives Matter protests in the summer of 2020 invariably sped up this pace of change. Yet it is the strength of community-led initiatives such as Future Hackney that have really opened the doors for budding photographers, providing education on the realities of the industry and exploring the low-budget photography techniques that can be used to further a career.