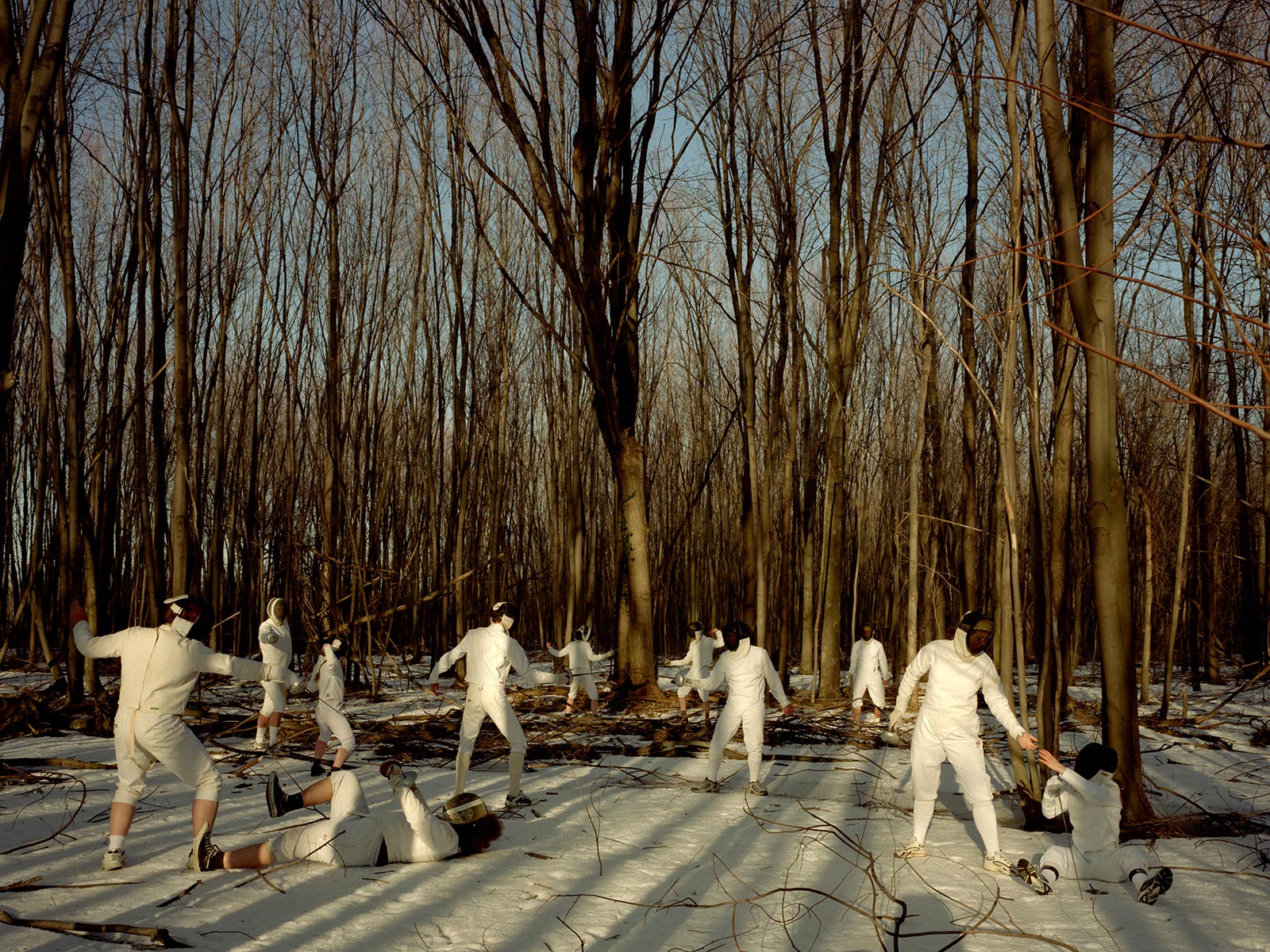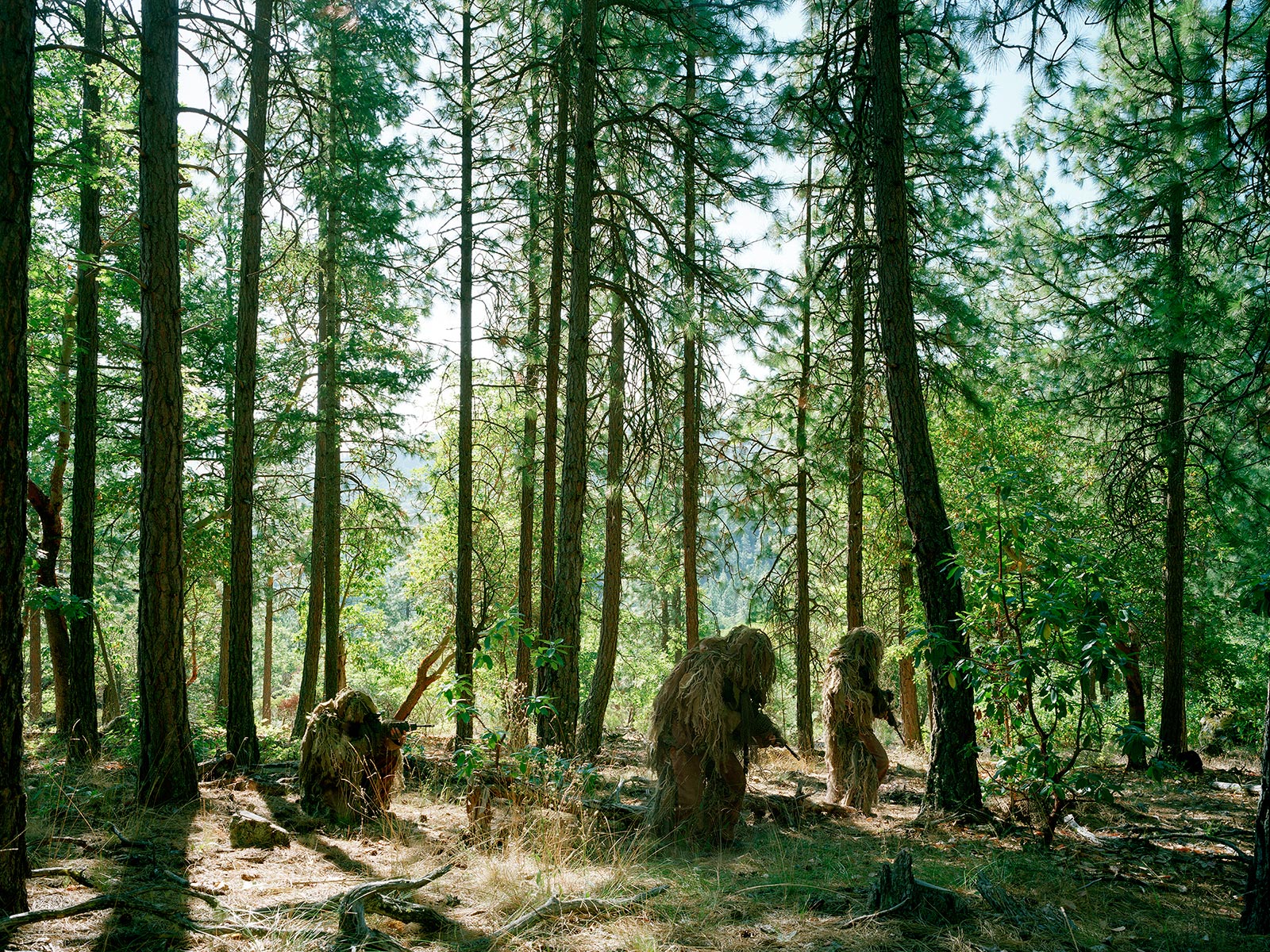 As a student at a small liberal arts college, I was lucky to have met and worked under the supervision of Pipo Nguyen-Duy, an acclaimed fine art photographer and a respected professor of photography at Oberlin College. His childhood in the Demilitarized Zone with ceaseless sound of gunshots and his arrival in the United States as a Vietnamese refugee in 1975 have influenced Pipo's artworks to convey his sensibility, transcultural identity, and site specificity. In his recent work, the fine intertwinement of the Eastern essence and the Western art-historical appropriations choreographed within a single frame juxtaposes and integrates the seemingly contradictory concepts: the pristine and the disturbed, the past and the present, the real and the imagined.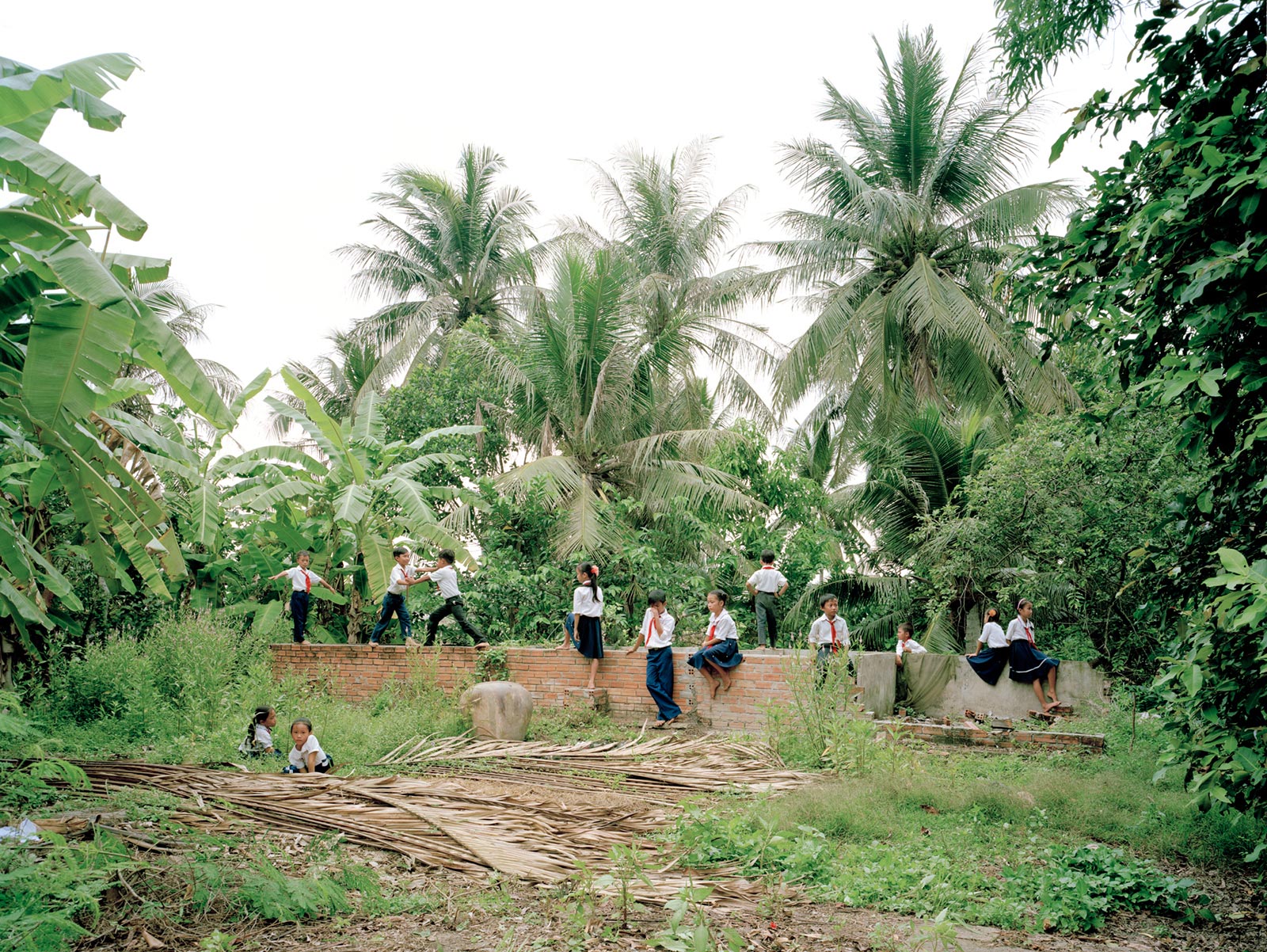 Pipo Nguyen Duy: The project East of Eden started in 2003 and ended in 2013, lasting roughly 10 years. It consists of three chapters:
The first one tells the narrative of my experience growing up in the war and my feeling post 9/11 as a reminder of what happened. It reintroduced the landscape of anxiety that was always present when I grew up in Vietnam. However, instead of telling the story using my Vietnamese experience, I was trying to rewrite it in the way that made sense to the [American] audience here, especially with my kids growing up in this country and never having experienced that kind of anxiety before.
The second chapter was when I decided that, instead of photographing people in the U.S. to tell my story, I wanted to go back and reexamine the notion of Eden, especially what happened years after the war. The idea was translated by having people with physical wounds, war amputees, posing in the beautiful fields that were regenerated. The project came from my own experience of having my brother as a war amputee and my question of how these people moved on in the garden, an Eden that was once broken and regenerated again.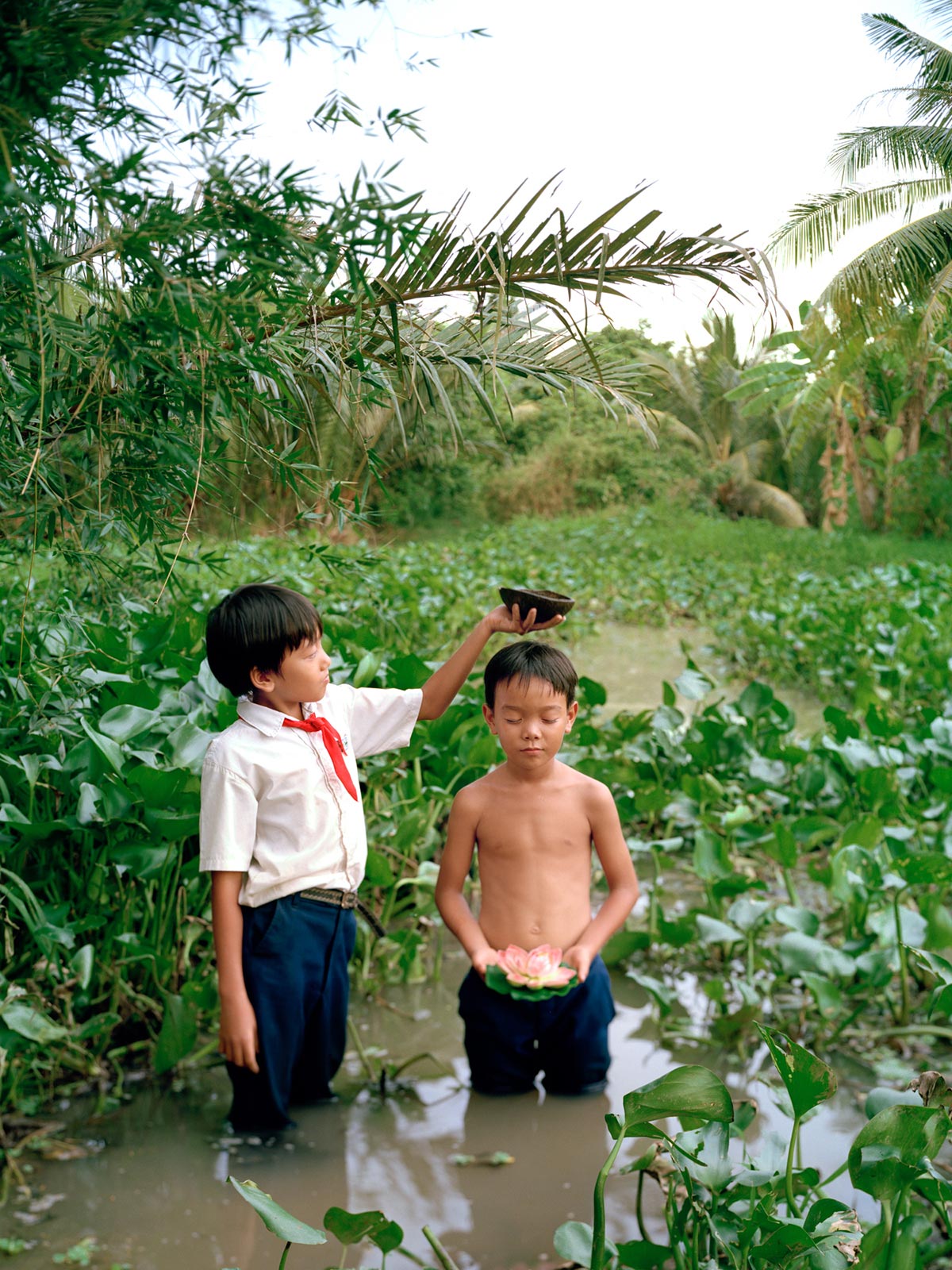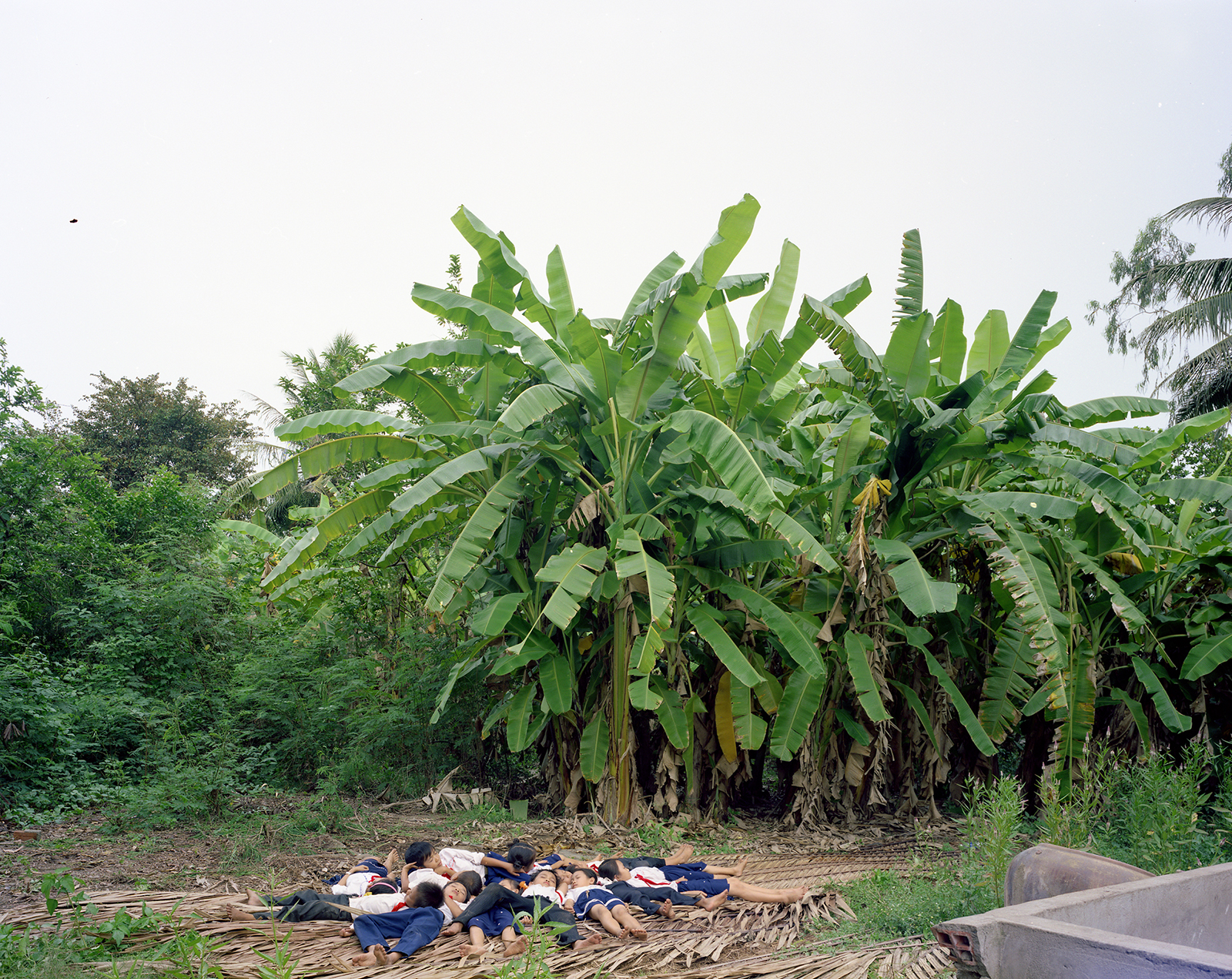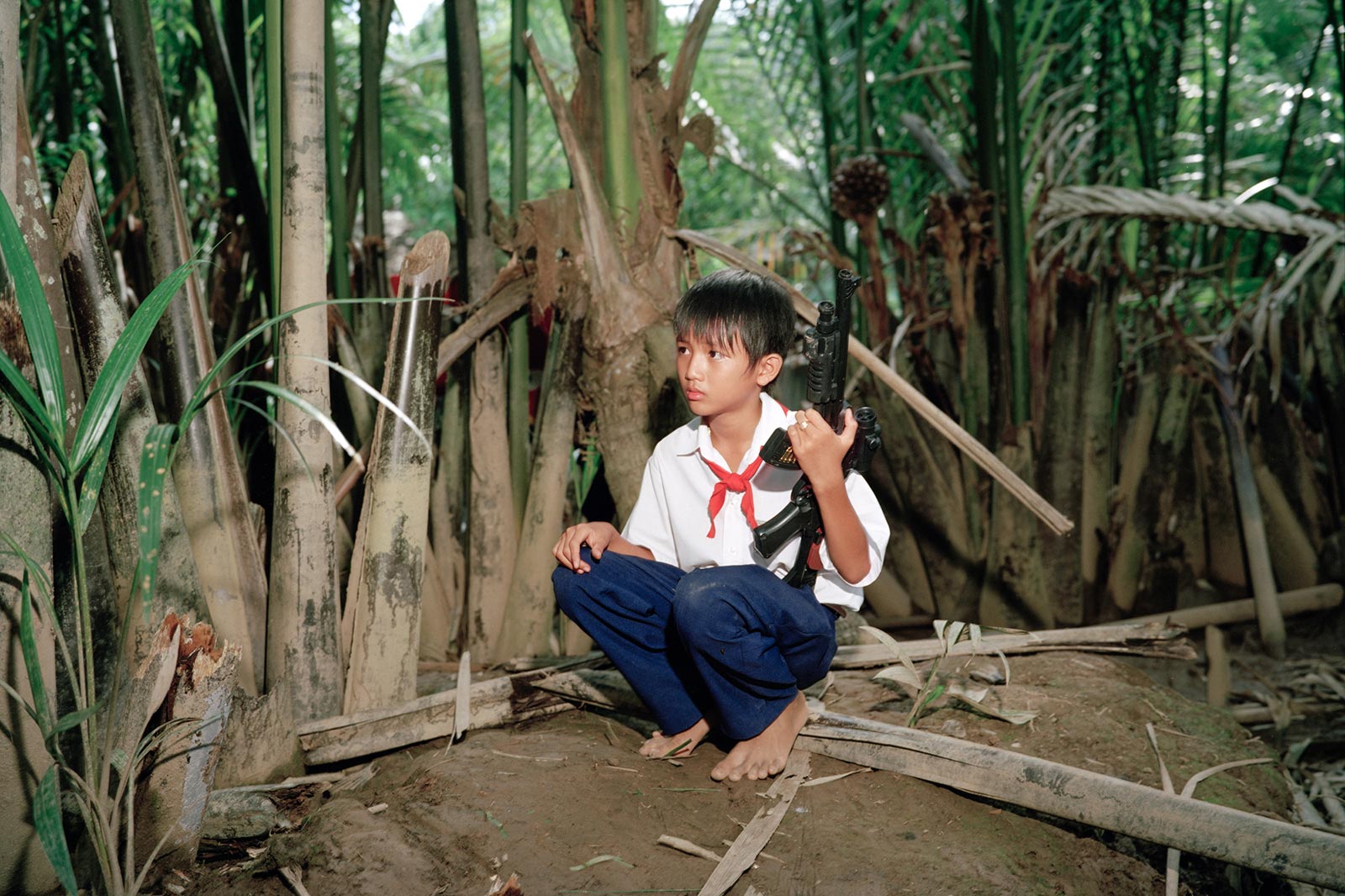 The third chapter is what I'm working on right now. It is about my lost experience of growing up in Vietnam, when I did not have a childhood in the same way that these kids would do. Some of these images are restaging some kind of childhood play, again using a landscape that used to be scarred but now has been regenerated, like the duck pond that used to be a bomb crater. All of these childish, playful games set up as a reminder of the legacy of the war. The idea of these kids coming out of such lush landscapes makes it seem like they are emerging from an Eden of their own.
In retrospective, I think idea for the project came from the time I was in Vietnam in 2001. I recall being awestruck by this little boy who rode a huge bicycle wearing his school uniform one early morning, and that image was embedded into my psyche. There is something about a 6-year-old boy with a bicycle about 3 times his size that he had to constantly tiptoe. That particular image talks about the mentality, the resilience, the adaptation, and the acceptance of the culture that altogether make sense to me.
My inspiration was to reclaim my childhood, the lost innocence, and my reimagined childhood fantasy. I started out talking about the violence of the war and its impacts that create anxiety. However, after working with the amputees, I thought about the possibility and what it meant for these people to have full control of themselves and their lives, without having any outside impact, in terms of implied anxiety and violence.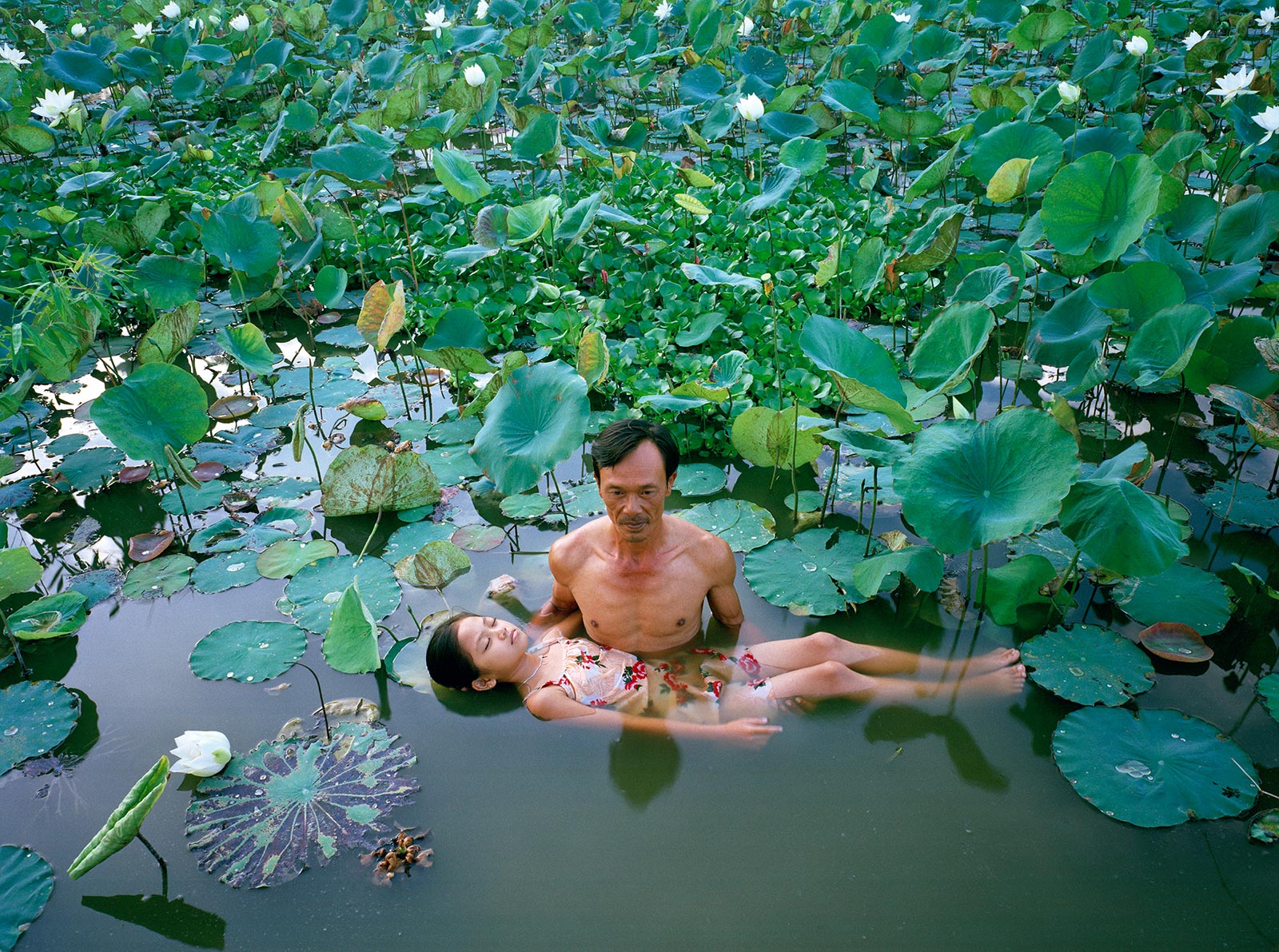 When I was living in Saigon, I would ride my motorcycle out to the Mekong Delta almost every weekend. Some people introduce me to this very remote village in Ben Tre. The location had a feeling of authenticity and serenity that I was drawn to. The landscape is set in a place where Agent Orange used to be present. There is a reason that I chose a rural area in Ben Tre, a rice field or the wild wood where I feel like it was Eden, but strangely, it has grown out of something that was once devastated, a reborn Eden.
The kids were really excited to be in this project. The experience was very playful; sometimes, 8 or 11 of them would show up even though I only needed 2 people to photograph. They were a part of the crew; they got paid and the money went towards their education. Altogether, it has become something ritual for all of us to gather, to talk about these images, and to play. Since I usually worked in the summer, if they couldn't come to the set for whatever reason, they got really upset and cried with their parents. Sometimes we didn't get work done but we joked around all day and then went to get ice cream together.
It was really incredible having worked with these kids for years and watching them transitioning into young men and young women. Every year I came back to photograph them, I witnessed these changes. It was a wonderful way to get connected to a whole environment that I was not familiar with, and yet at the same time, I could really see myself in these kids, in the innocence and how they grew up in a beautiful landscape without any tension like I did. It was a chance for me to reconnect and to pay back in some way, to contribute and to reinvest in the culture.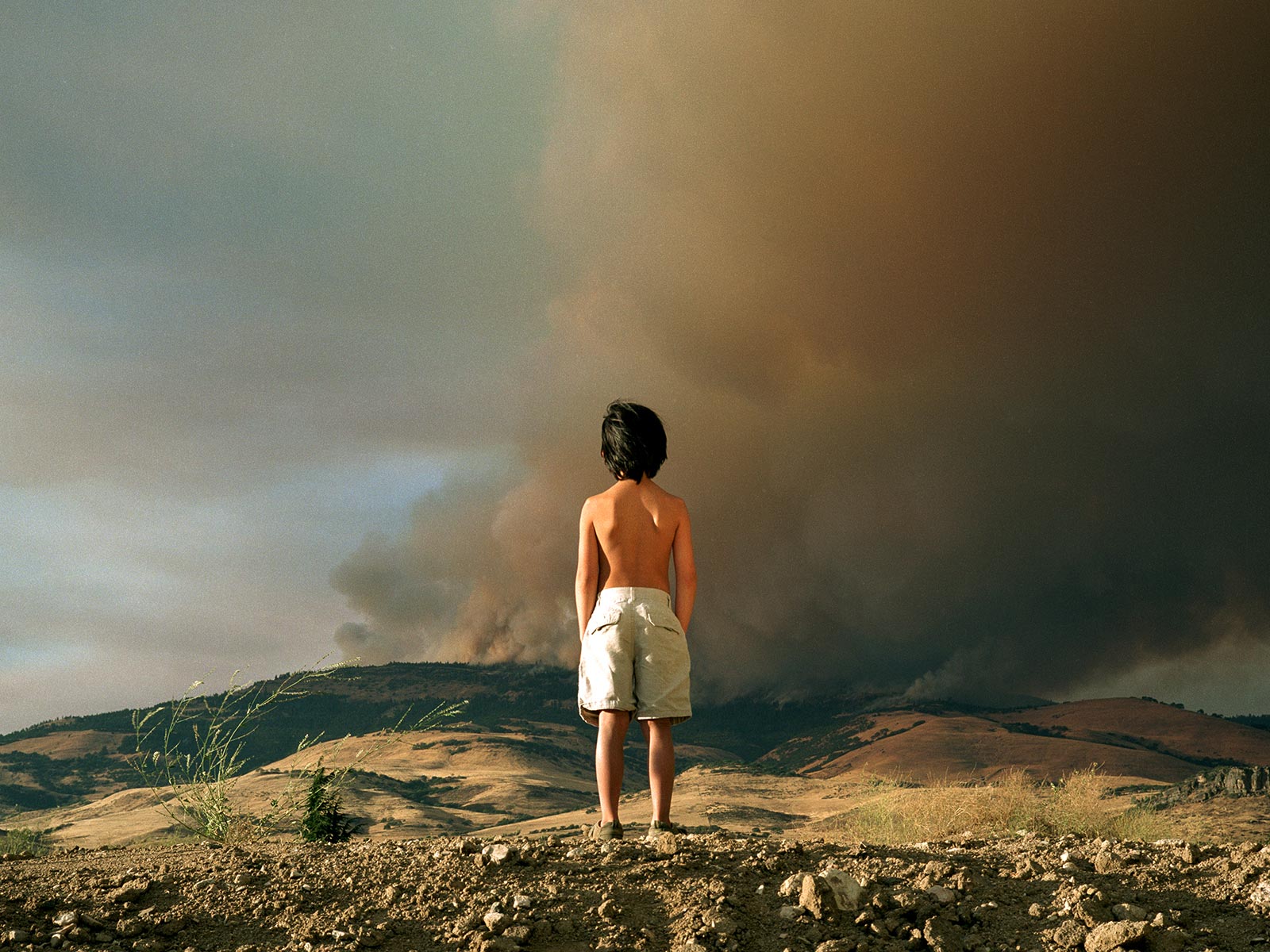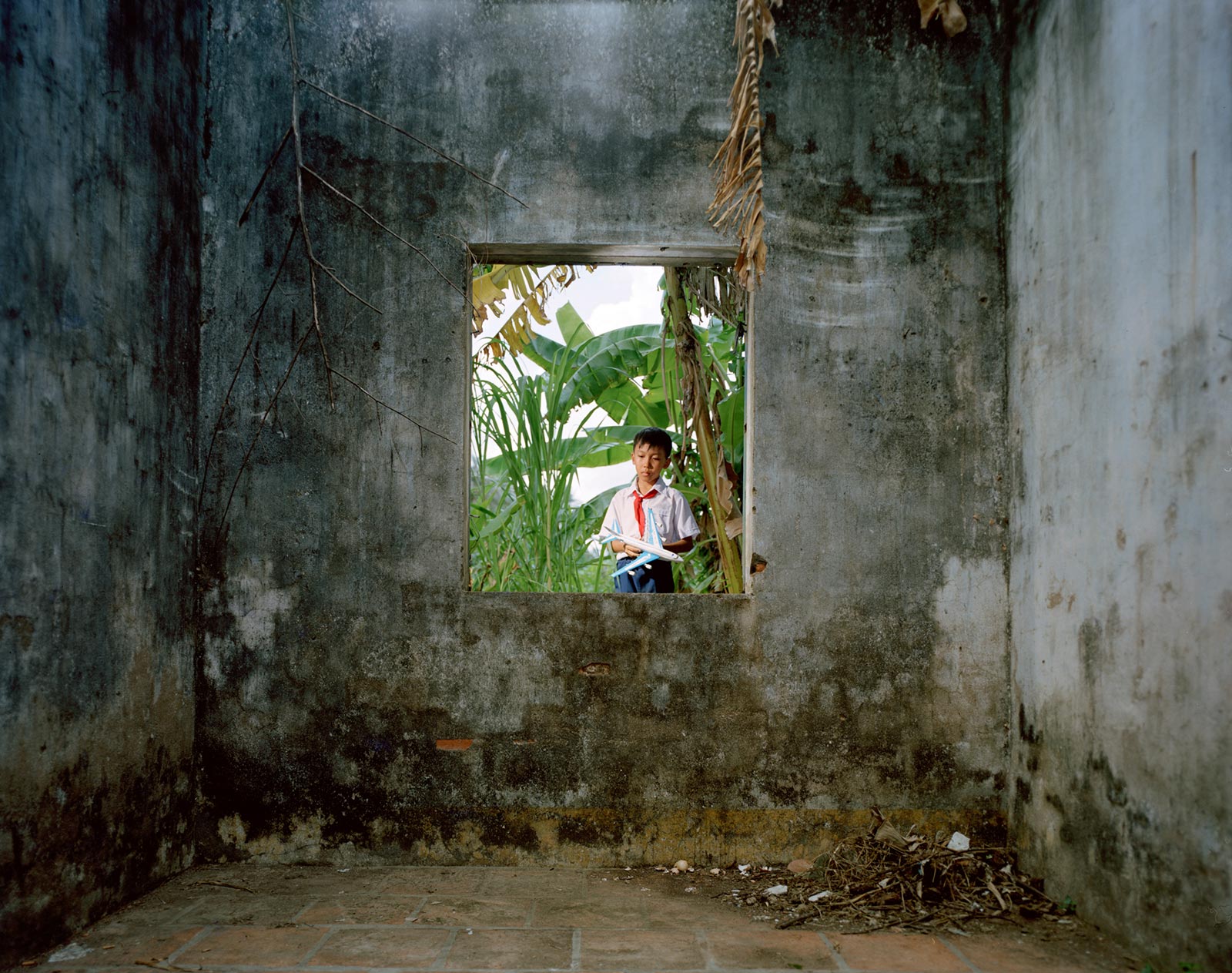 The work is a hybrid of my Western education and training and my Vietnamese sensibility. When you look at the portraits, the soft pose suggests something Vietnamese, very lyrical, but to contextualize it, I think about this work in terms of British landscape paintings in which the figures become a part of the landscape, homogeneous with the background. My work has been where I can find a place to straddle both cultures elegantly, whether aesthetic or conceptual: always about the place in between, where there is a variety of elements that I take from both cultures in terms of specificity and interpretation of these images.
As a photographer, the most important thing in my image making is the story, the struggle, the logistics of making the photographs. I don't care too much about printing; what matters is when I am allowed to engage with the world and the people that I photograph and work with. Those are the special things for me and to understand that as a contemporary photographer/artist, I am able to engage in the dialogue related to culture, to rewrite history and offer my perspectives on a familiar issue.
The depth of where my ideas can take me is for certain influenced by my interactions with different people in my classroom. It is an essential part of my creative practice. To me, teaching and working are so intertwined that I cannot take them apart; teaching pushes me to make work and further myself in my intellectual and creative process. It gives me a community and a chance to have a dialogue with really inspiring and smart people.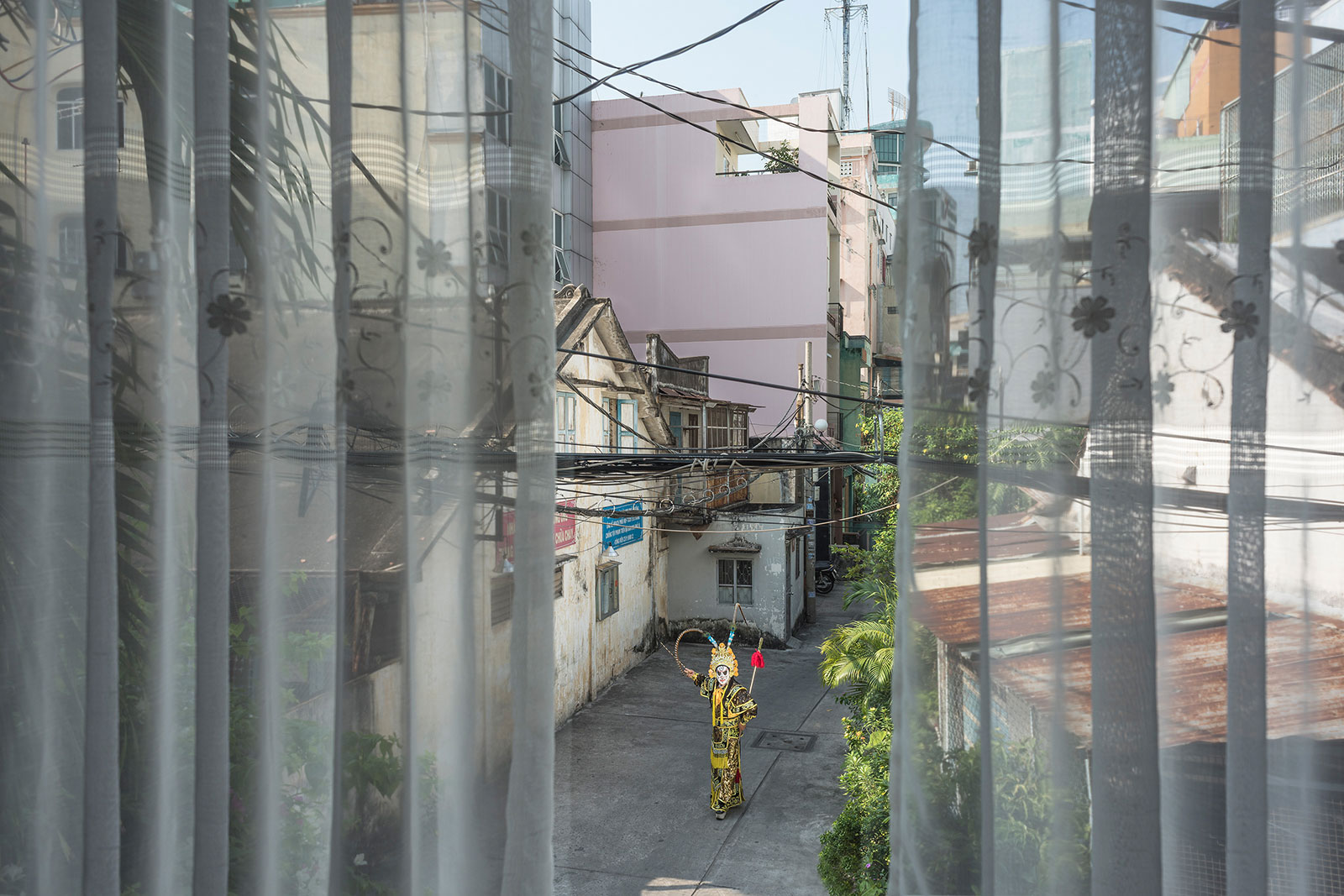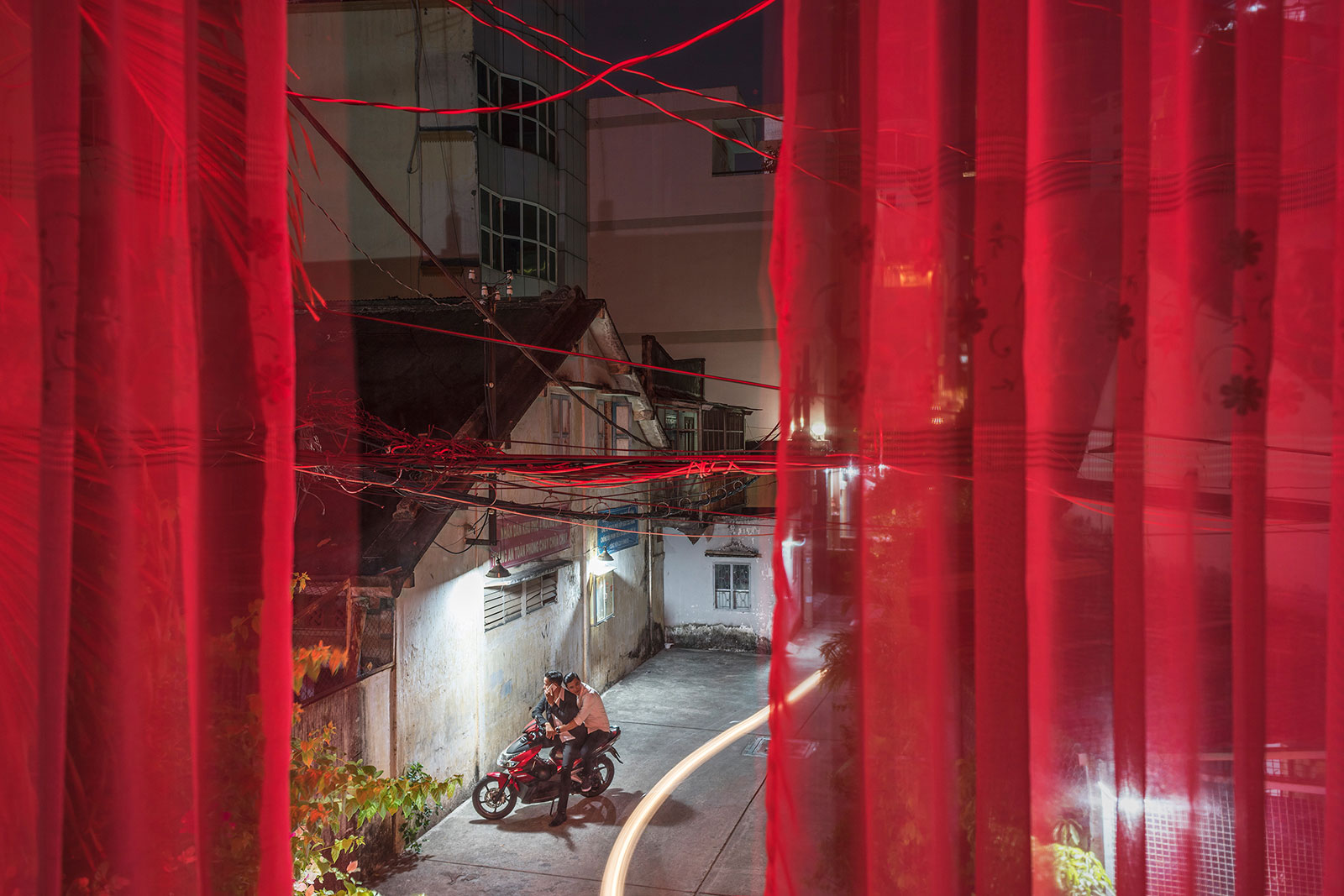 My work has always been a question of what is home and where do I see myself as someone who was born in Vietnam and grew up in the U.S. Even though some do not have my presence, they still deal with the notion of home and identity. For example, my recent project Hotel, though portrays the sceneries outside, is about who makes the photograph and who the photographer is. To me, as a photographer, someone who is able to look at things from different perspectives and cultures, that is a good segway to talk about what seems ordinary in Vietnam can become so extraordinary.
Pipo Nguyen Duy is a professor of photography and the chair of the studio art department at Oberlin College, OH, USA. He received a Master of Fine Arts in Photography at the University of Mexico. Pipo has received many awards including a Guggenheim Fellowship in Photography, the artist-in-residence at Monet's Garden, and the Light Work's Artist-in-Residence program. Pipo is represented by ClampArt in New York and his work has been exhibited and is in public collections across United States, Europe and Asia.
Connect with Pipo via Instagram.
Diep Nguyen is finishing her Bachelor of Arts in Biology at Oberlin College and heading to a Ph.D. program in Computational and Systems Biology. She considers herself as a full-time scientist and a full-time photographer interchangeably.
Connect with Diep via Instagram.