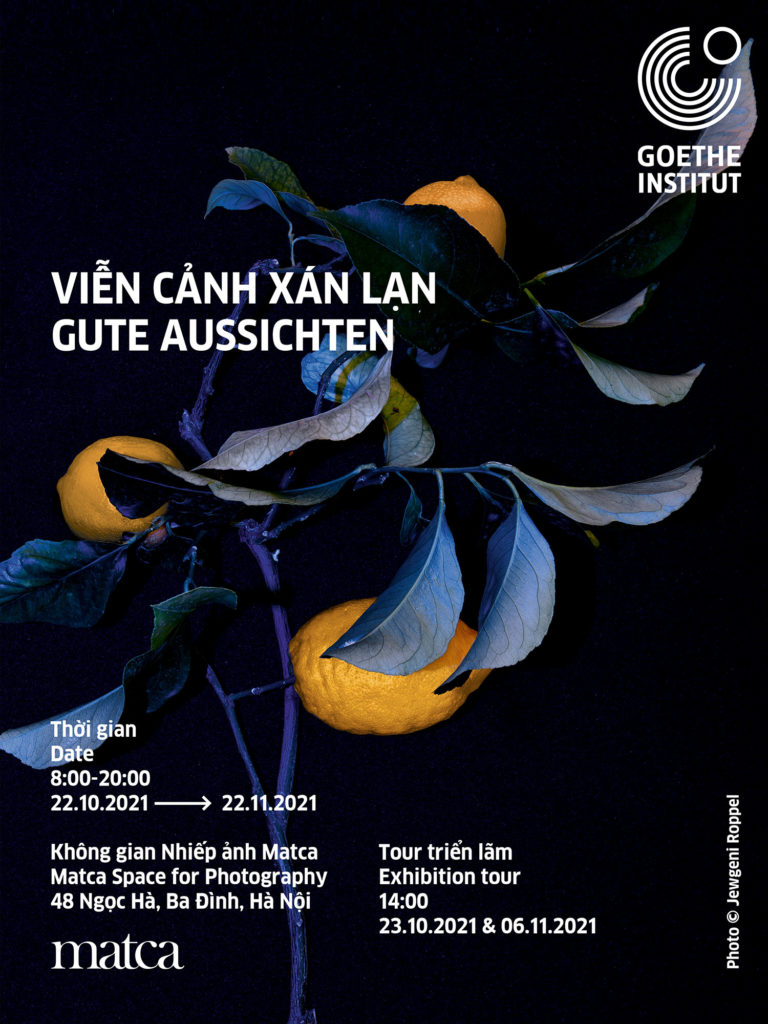 For the second time, the Goethe-Institut Hanoi brings Gute Aussichten – New German Photography to local audiences. Taking place at Matca Space for Photography, the 2021 iteration showcases winning works of the renowned prize for photography graduates.
43 photos by 6 emerging artists take us to different regions, inviting discussions on various social issues and challenging the boundaries of photography itself. The ongoing work Trees transforms plants into main characters, highlighting their unique features and relationships to their surroundings. Taking inspiration from age-old folklore, Glowing Eyes depicts isolated communities living on the banks of the Amazon in Brazil with a touch of magical realism. When emotions fall silent are heartfelt portrayals of patients with eating disorders, while Y A Manifesto provide a playful critique of generation Y. Both combining various media such as digital renderings and artificial intelligence, Squares and Terrain and Biotopes raise questions about the impact of new technologies on photography and our real world.
Together, they form an ensemble of singular visions in contemporary German photography.
Participating artists: Sophie Allerding, Lorraine Hellwig, Aras Gökten, Jewgeni Roppel, Rebecca Sampson, and Konstantin Weber.
Gute Aussichten
Location: Matca Space for Photography, 48 Ngoc Ha, Ba Dinh, Hanoi
Time: 8:00 – 20:00, 22.10 – 22.11.2021
Opening: 17:00, 22.10.2021 (*the number of attendees will be limited to comply with the 5K Message from the Ministry of Health)