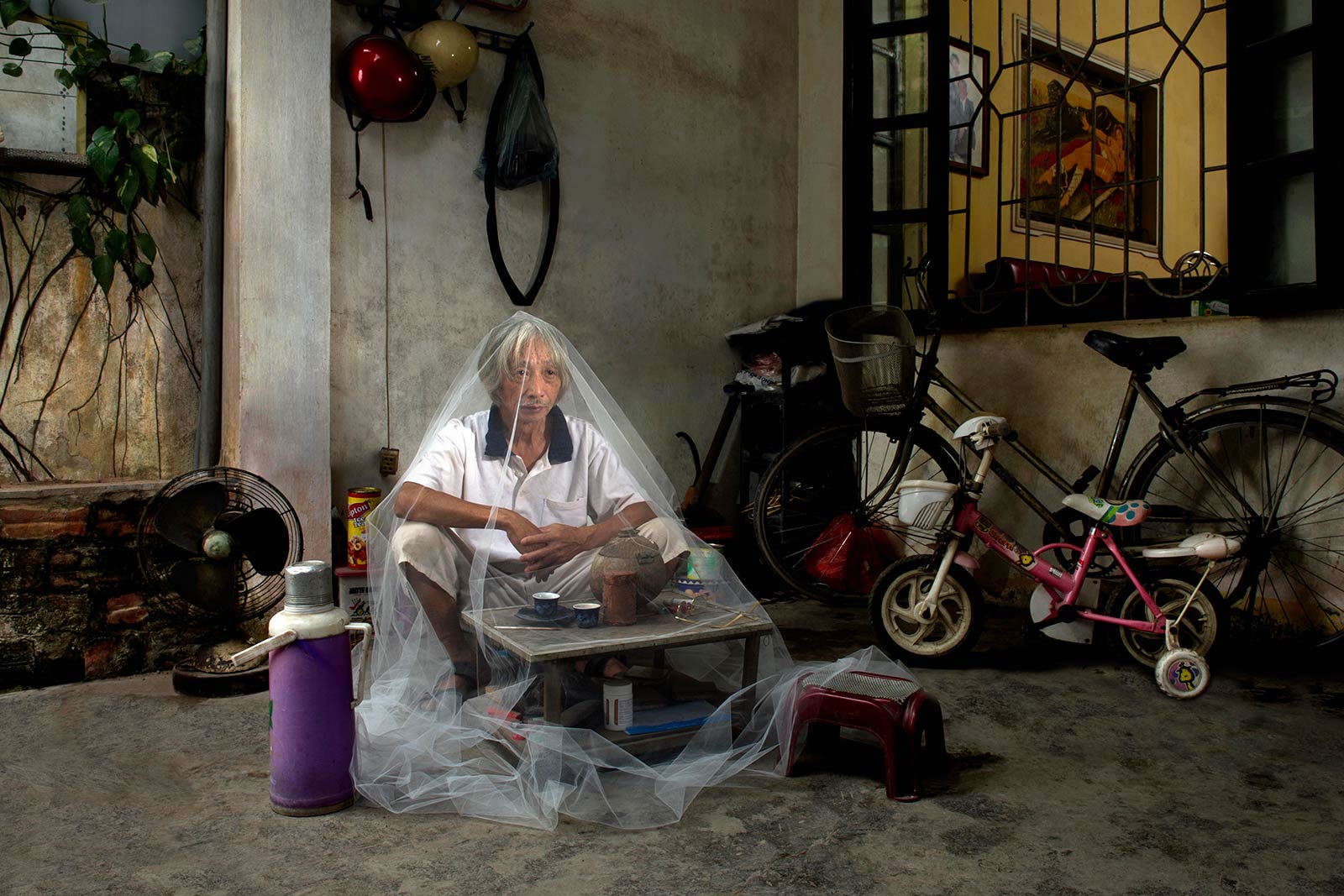 Sadness was the feeling that had been staying inside me for the whole project implementation. It was not the kind of pessimistic sadness, but it was like the suffering marks left eternally in these characters' life, in their house, on the statues and stuffs that they kept, then haunted them and carried on existing with the movement of time. I heard the sound of it at the deepest corner in their heart, through dimensions and times, and it covered everything that they touched, and even when they were embracing the happiest moments in their life.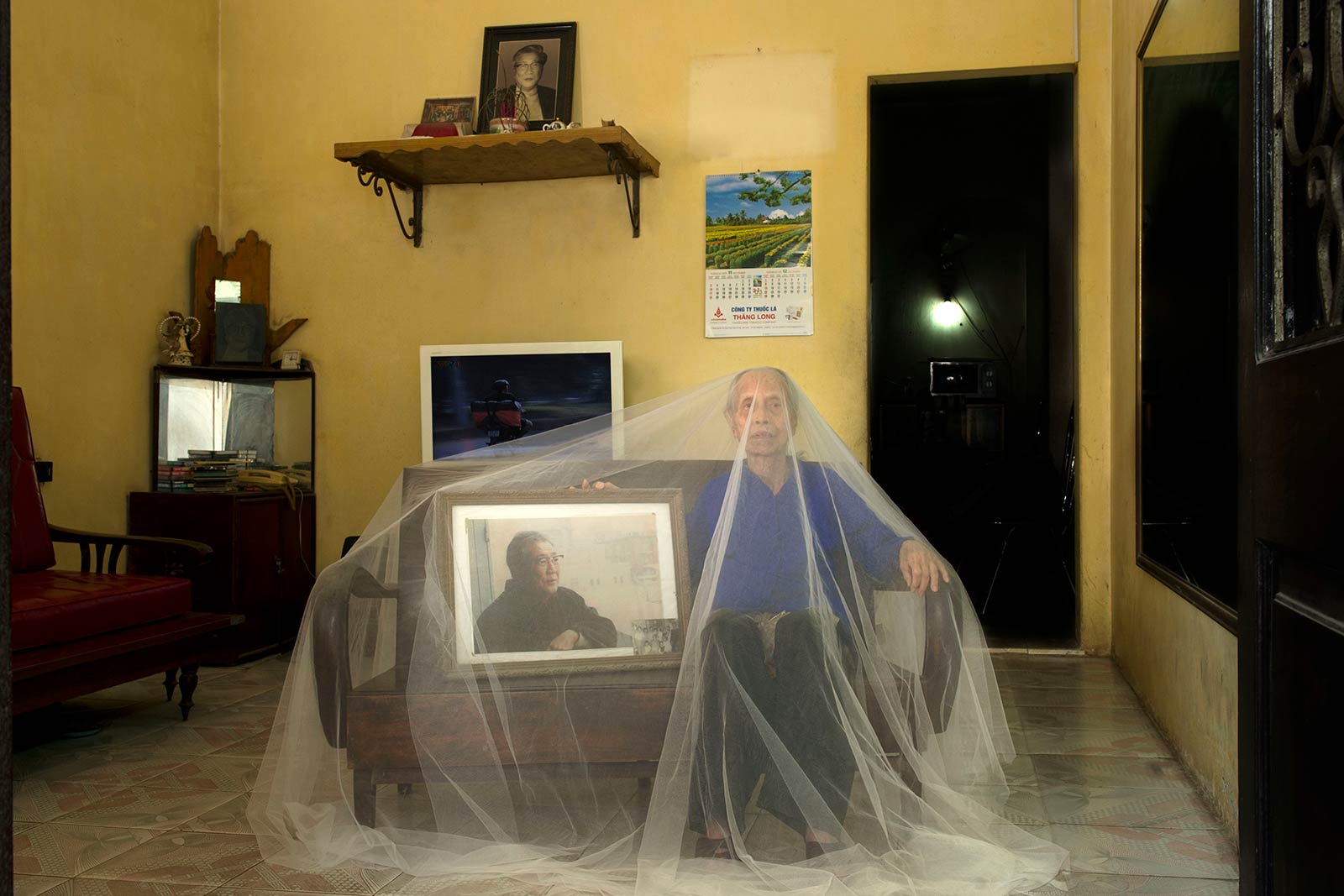 In 2011, I "absorbed" these sorrows when I first approached these people in Hanoi. And immediately, I had a desire to conduct a project about them. It was an irresistible desire yet unable to have a way to be conveyed.
Their sorrows, however, kept on haunting me…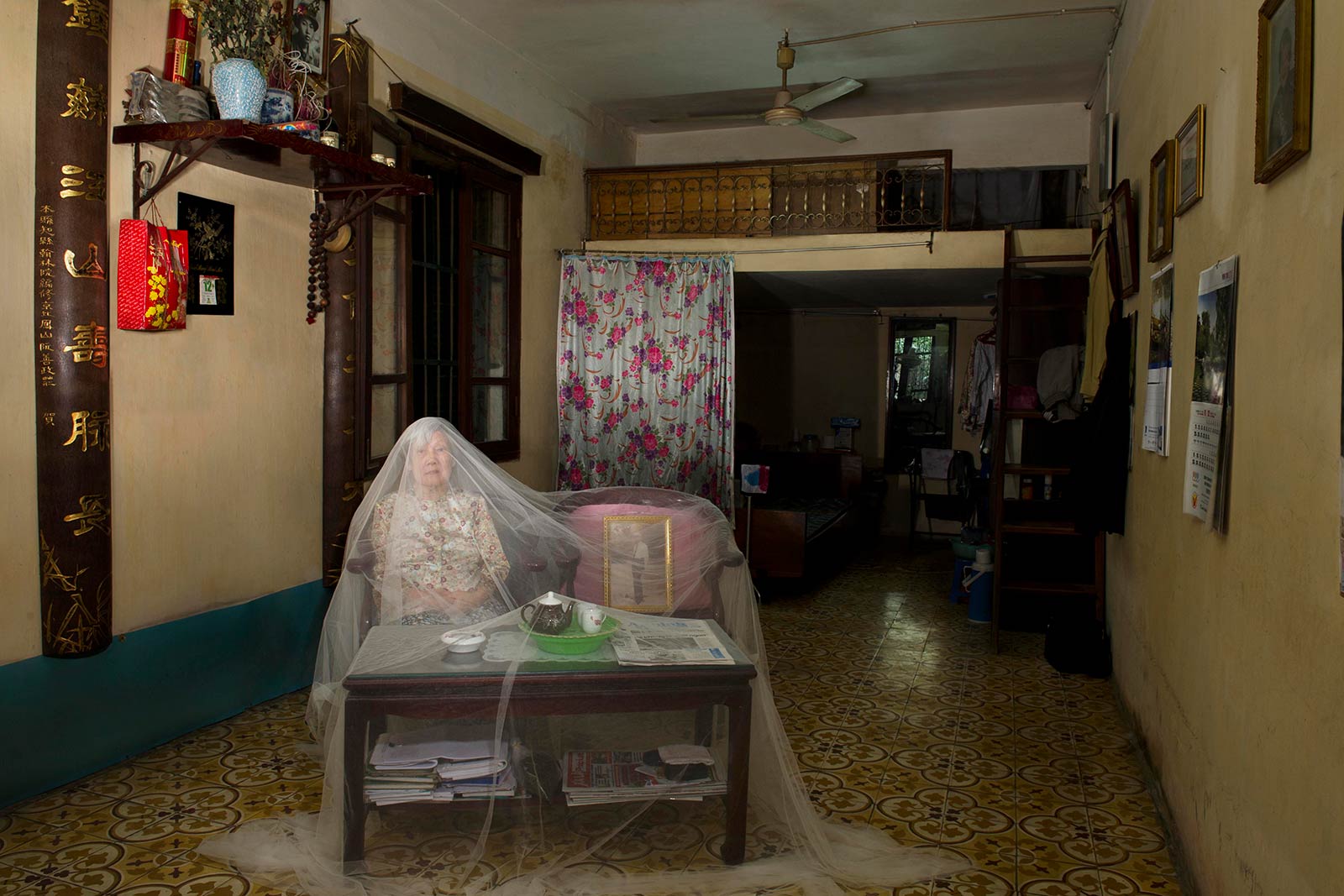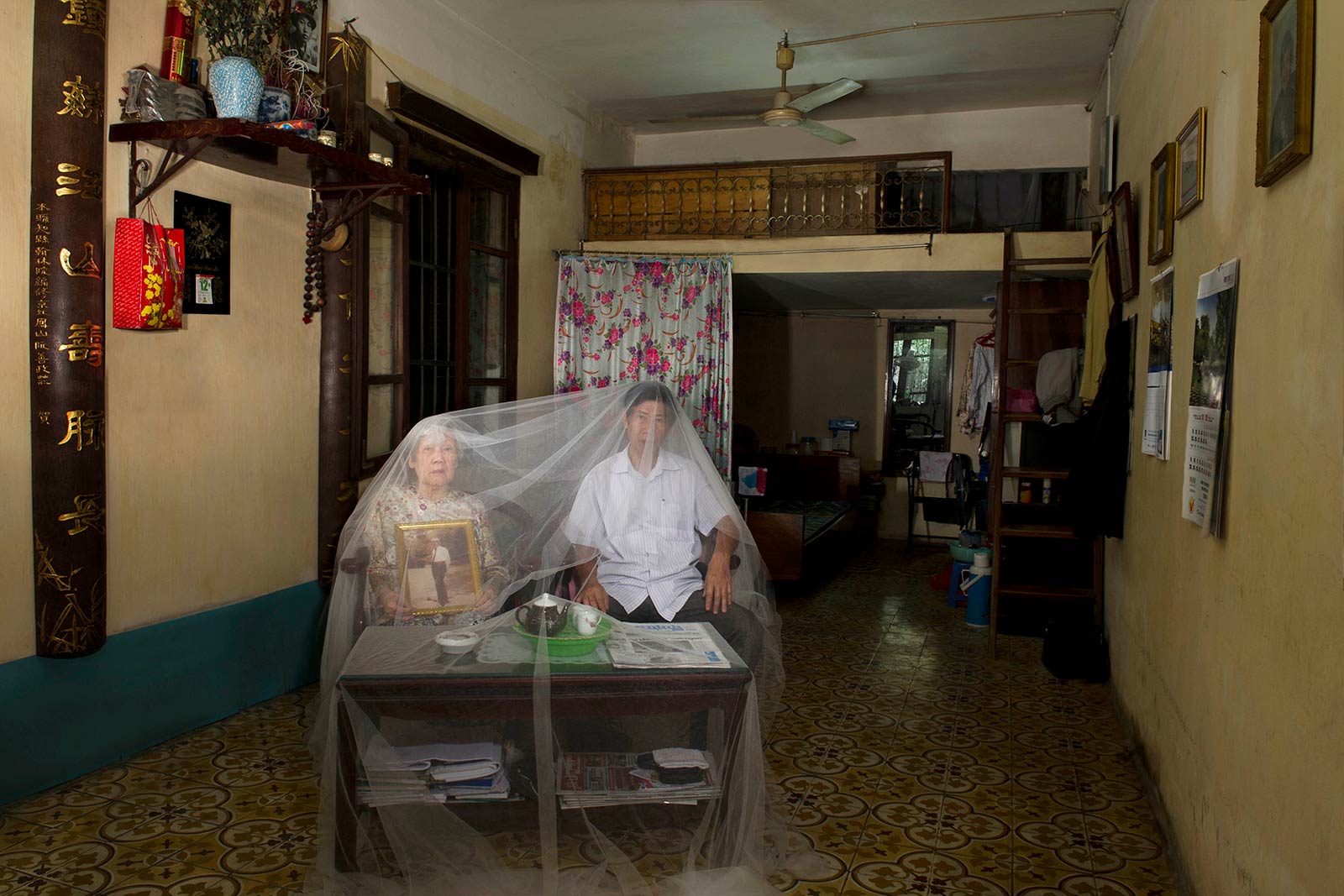 Until 2013, I had a chance to resident in Japan, and I learned a lot of things about its cultures and people. And then, the idea of expressing that feeling occurred.
I started to search for veil, a type of fabric that is very thin, light, and transparent so that it could link the characters together. I found a veil factory in Kyoto, former capital of Japan. It was established in 1955, the time that Japanese soldiers left Vietnam to go back to their hometown. This element helped me to solve the obstacles in my project.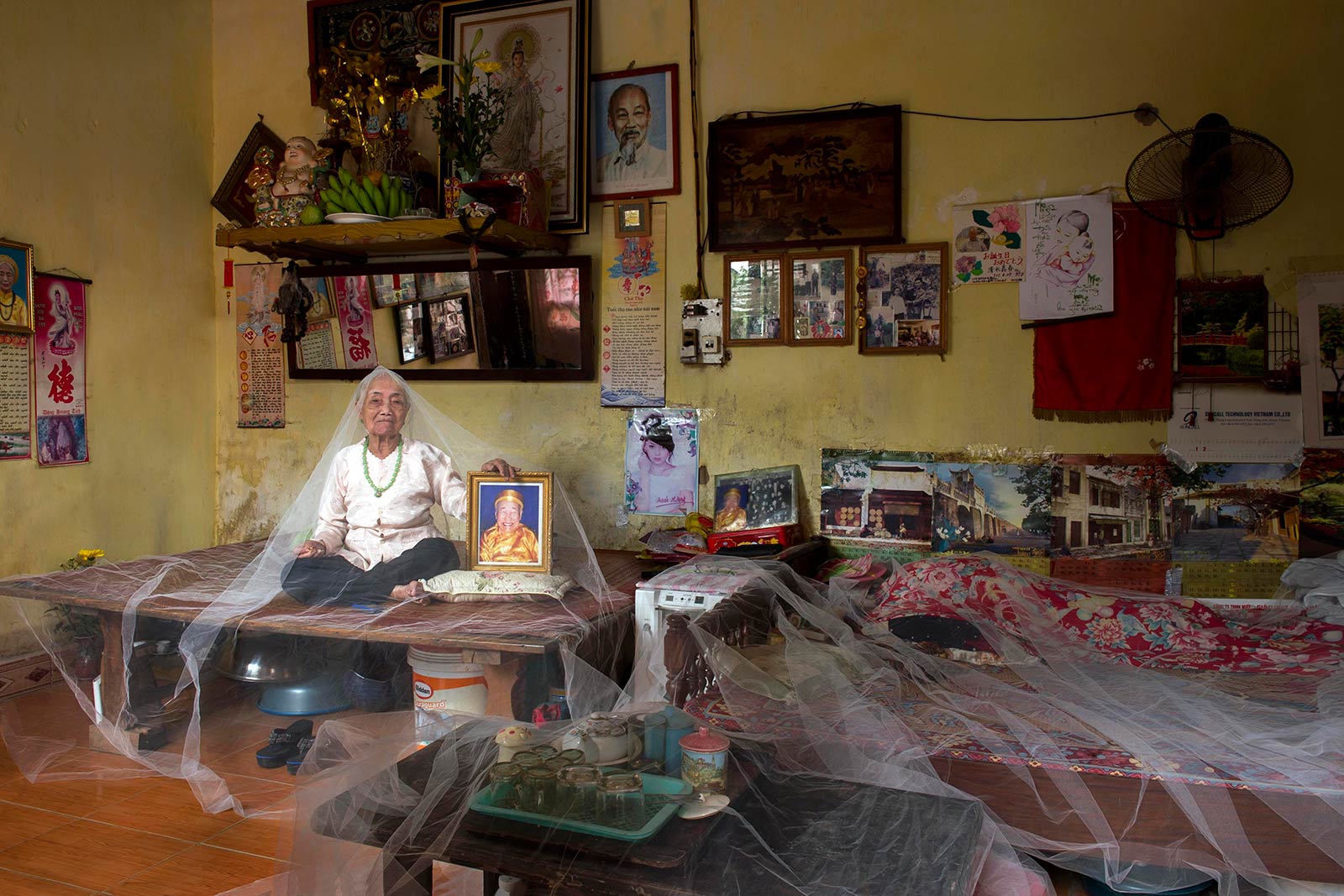 I paid multiple visits to the subjects' family, and just like their own family member and their friend, they gave me an opportunity to know them better, to share more with them. Gradually, I saw through the reason why such sadness had always been following them, through times, dimensions, leaving marks in their belongings and memories. I started my very first artworks for this project at this point.
In every story and personal data, I heard the flow of emotions of the insiders. These emotions slowly and succinctly melted. The flow then swept me away.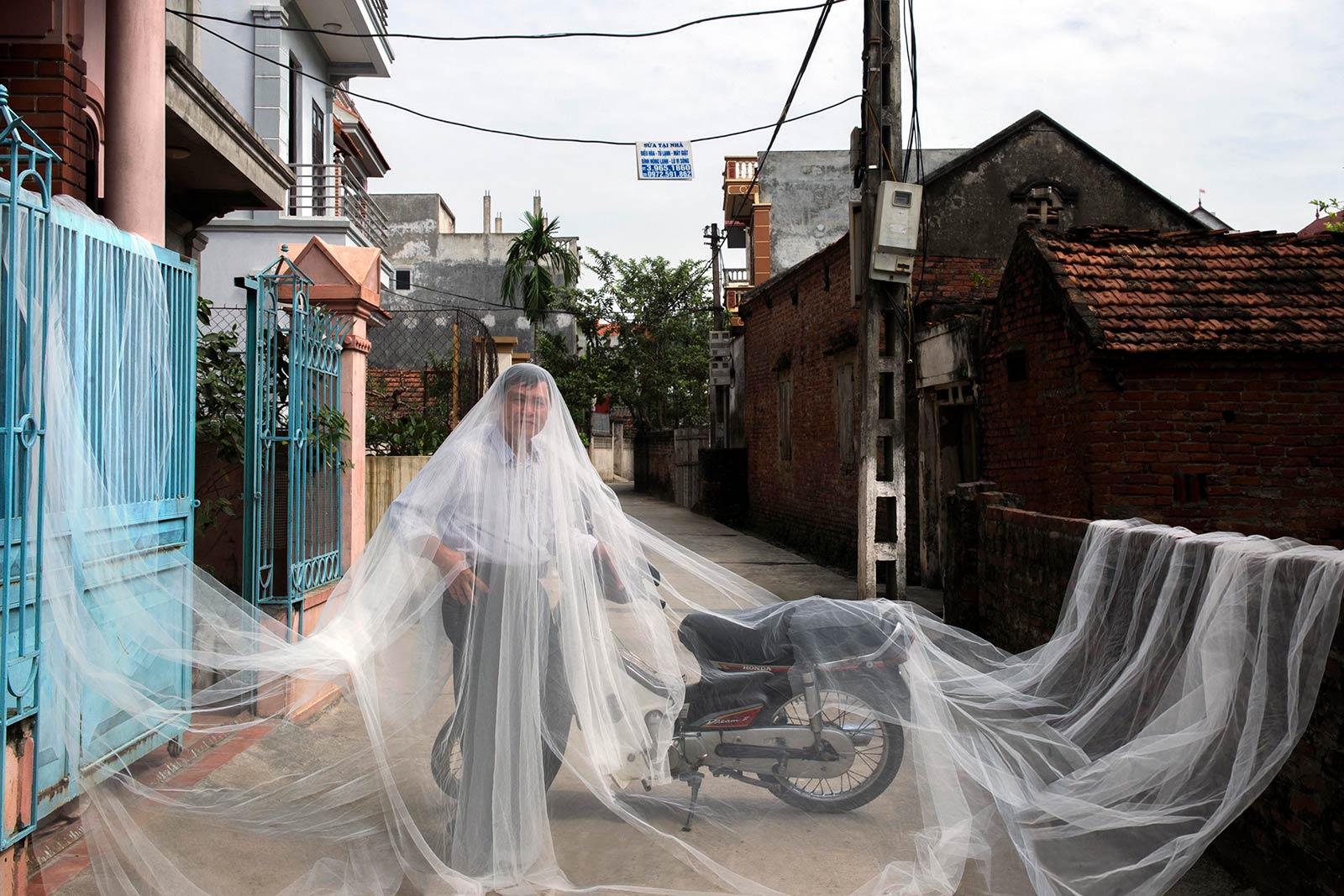 Sometimes, I caught myself drowning between the spaces of memory, when seeing Mrs. Xuan, 94 years old, who had always been hugging the pillow that contains her husband padded waistcoat inside – a memorabilia that had been with her for many years, just like a living ghost. I was speechless in front of her generosity, when she peacefully waited for her Japanese husband to come back to Vietnam with his second wife to visit her in 1987. She talked about it without any resentment or blame, but on the contrary, she was proud and happy. Her children, about 50, 60 years old at the meantime, welcomed their father in such circumstance without any accusation. The flow of sorrows sometimes suffocates, and sometimes feels just as tranquil as a cup of hot tea. I understood that, all of them, no matter who, when, or where, they were still a family.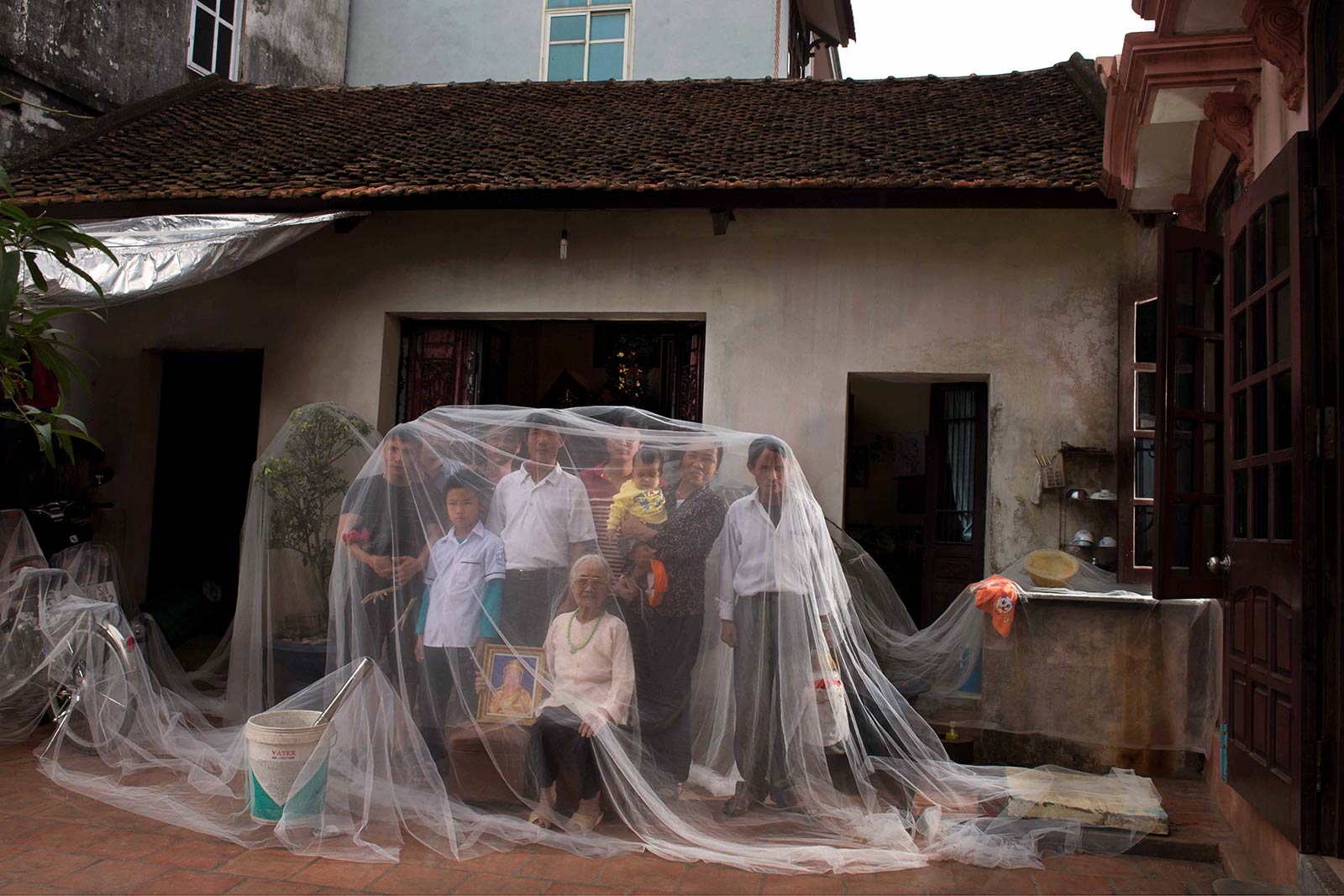 Uncle Khach's sadness – the second generation in this family – pushed me directly to the ocean of life, without a boat or float for me to hold on. Uncle Khach had always been looking forward to go back to his hometown Japan but never had a chance to. So when I went to Japan, he asked me to bring back to him a handful of soil. I did, but I wasn't able understand the purpose of the request.
Until I came back and gave him the soil that I brought back from Japan, he held it tightly in his hand then placed it on the altar. At that time, the sadness felt more intense to me than any tsunami in the tireless ocean, and the silence allowed the waves to pull us away.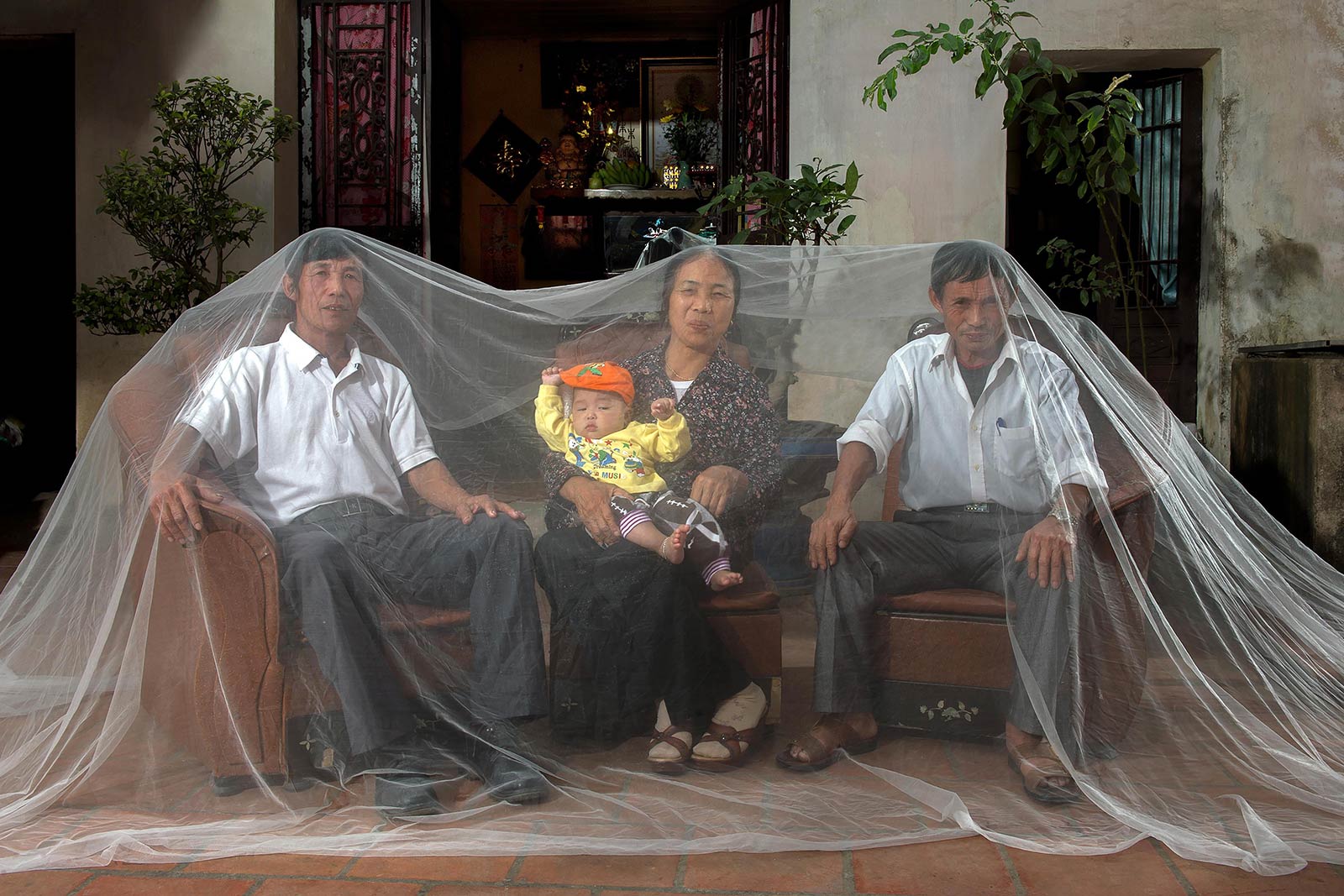 Phan Quang (b. 1976, in Binh Dinh, Viet Nam) is a visual artist / photographer based in Ho Chi Minh city. Before embarking on conceptual photography, he has worked for over a decade as a photojournalist. For many years, Phan Quang has developed his photography language which is not only a channel of expressing a particular aesthetic perspective, but also for discovering and examining the society.  
Connect with Phan Quang via Facebook.