With the support of the Kingdom of Netherlands in Vietnam, Matca hosted a series of educational activities, including guided exhibition tours, a workshop, panel discussion, portfolio review, screening, and artist talk as part of the World Press Photo Exhibition: Best of 2018 – 2020 taking place from 20 to 29 November in Hanoi. Following the same agenda of promoting diversity, the program offered wide-ranging discussions on different photography practices.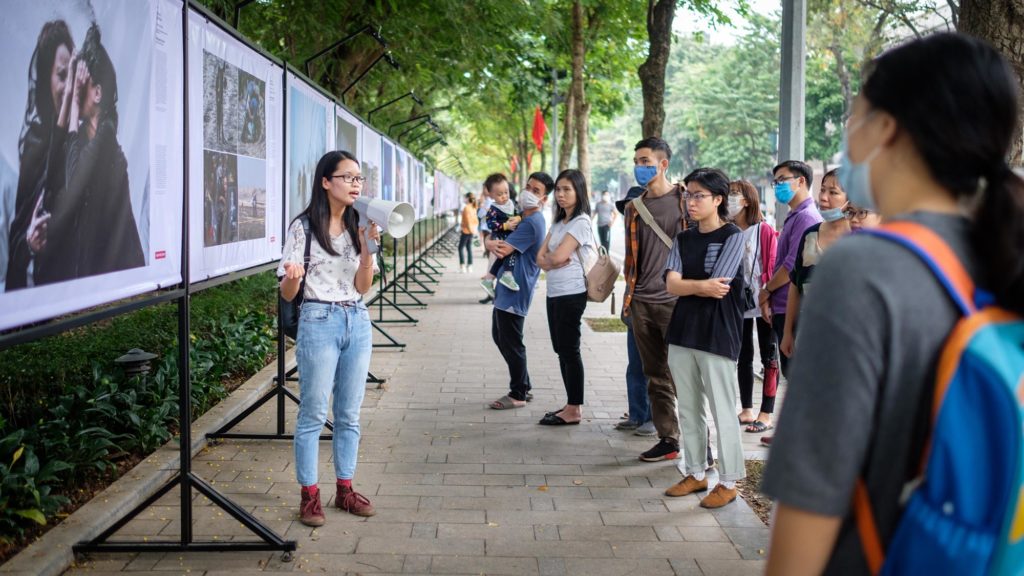 During three intensive days at the Storytelling Through Portraits Workshop, 13 participants discussed different aspects of making portraits, worked on their proposed projects, and edited their photos under the mentorship of veteran photographers Binh Dang and Linh Pham. Within the time constraint, the workshop focused on the process instead of the outcome, encouraging participants to experiment rather than making a fully complete body of work. However, each and everyone put in considerable effort to realize a mini-series that expressed their own idea and perspective.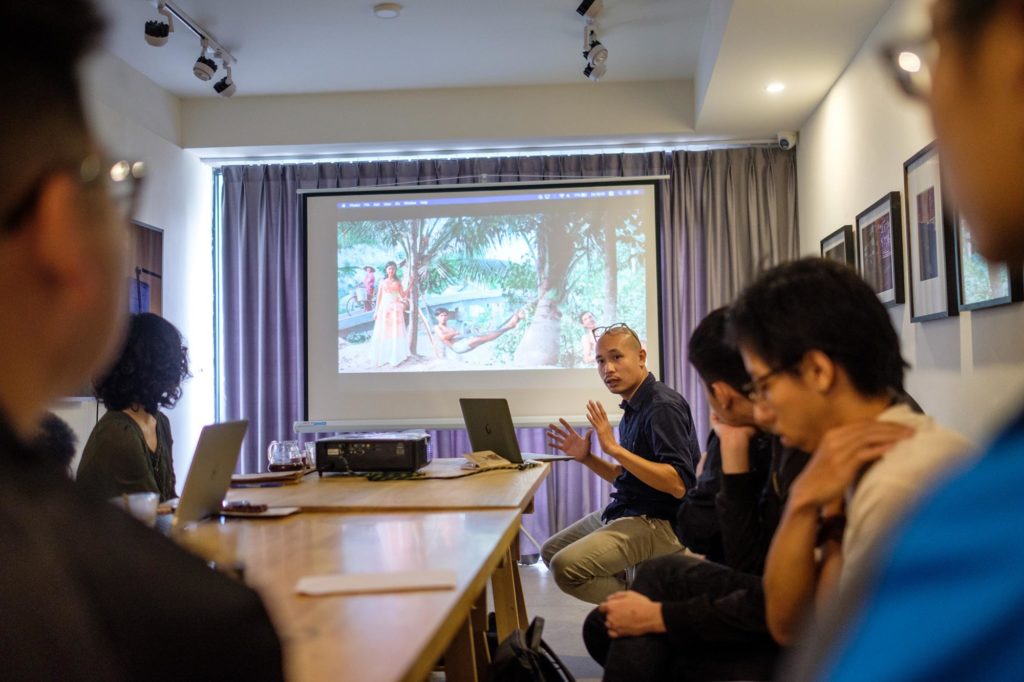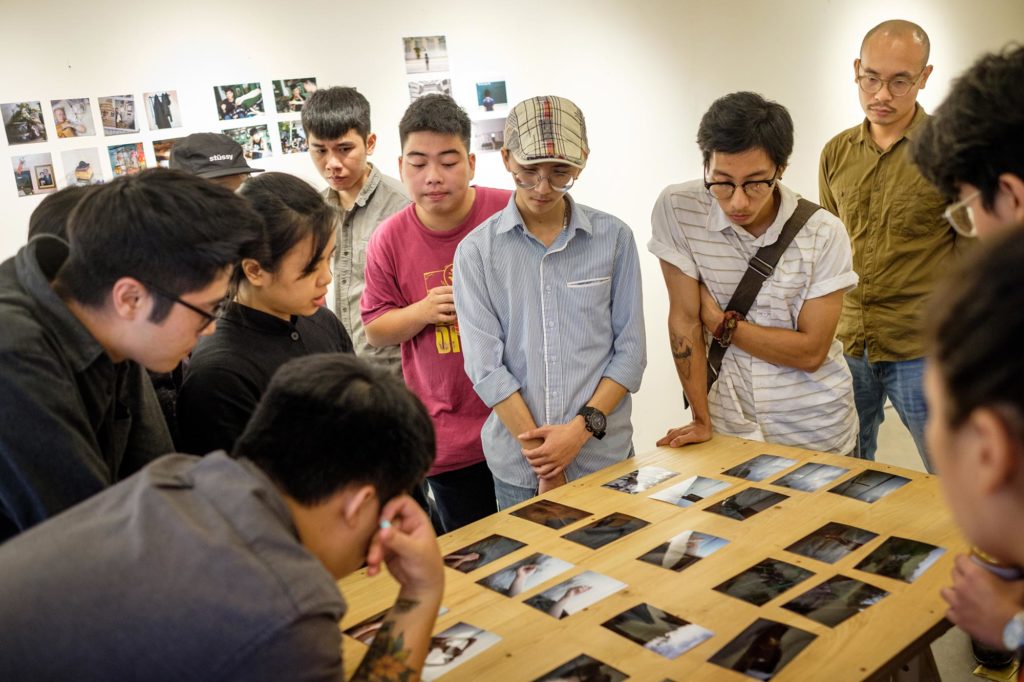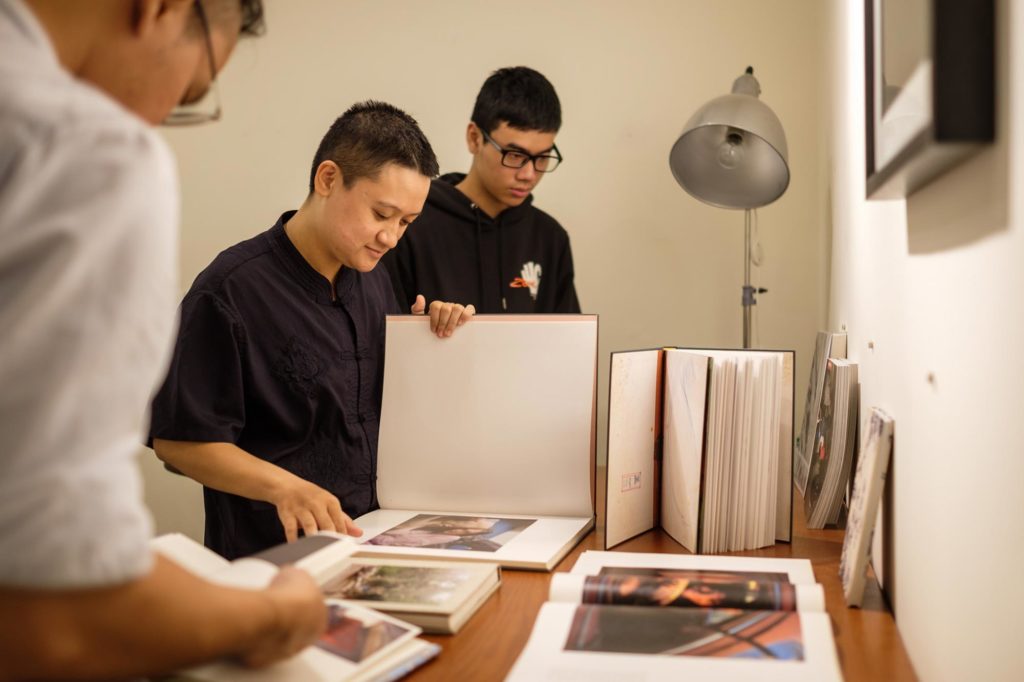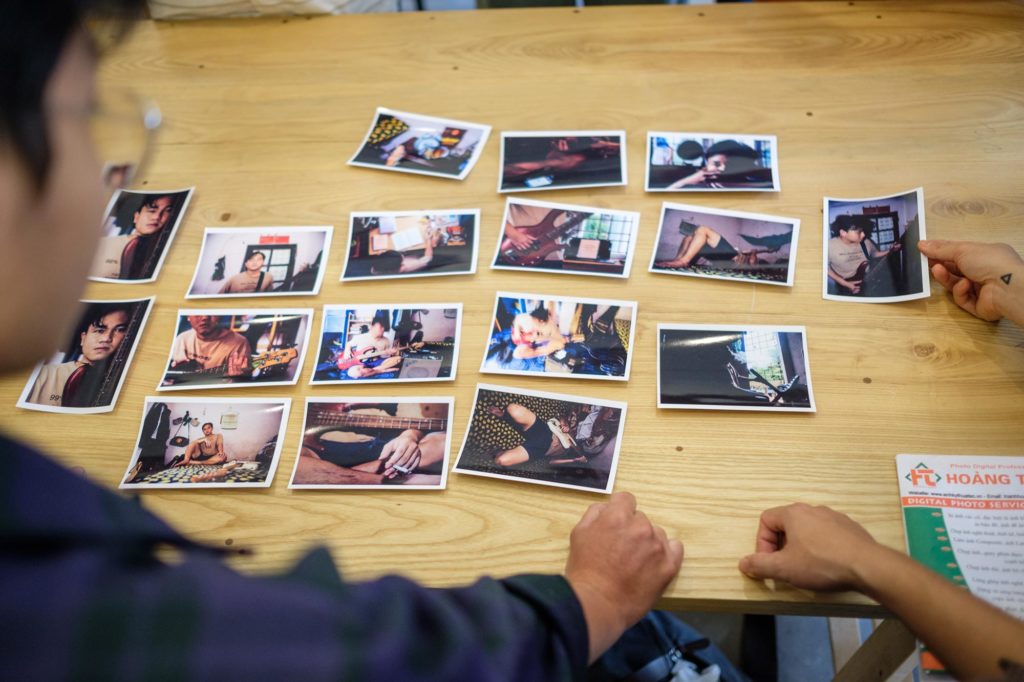 The participants were encouraged to break their routine and go out of their comfort zone. Nguyen Hoang Viet, a student at the Academy of Journalism and Communication, photographed his grandfather who was suffering from depression following a family tragedy. Eschewing wide shots that provided information at first glance, he gradually built up the story by showing close-up photographs of objects significant to his grandfather. Others used to casually photographing their daily life had the chance to work on their very first series under time pressure. Cao Ngoc Ha proposed to convey her close friend's chaotic emotional life after making a painful decision. As she could not employ the observational documentary method, Ha resorted to photographing a model and used visual metaphors to evoke an uneasy state of mind. At the final meetup, participants closely followed the editing process to learn from their peers.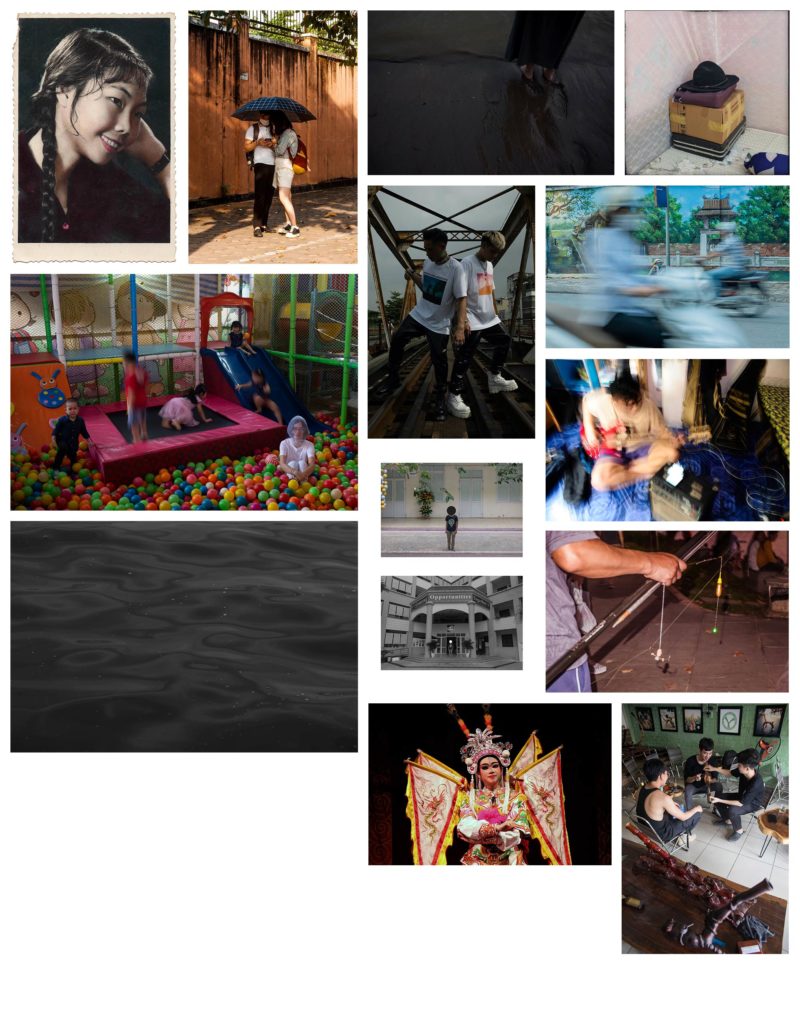 In times of a global pandemic, the panel discussion Utilizing Online Platforms for Photojournalism highlighted the importance of remote work and workplace flexibility. Via a Zoom video conference, two speakers holding key positions at the World Press Photo Foundation and online newspaper VnExpress shared their experience pushing through this turbulent period. According to the lead curator Sanne Schim van der Loeff, the World Press Photo Foundation had to move the majority of their programs online, including the award ceremony, the Joop Swart Masterclass, and even the international jury's judging process for the 2021 contest. Although cyberspace served as a timely and surprisingly effective alternative, Sanne took note of the long-term implications of travel restrictions. As photographers can no longer work on international assignments, she predicted that there would be an increasing number of stories from their own backyards. Since the 2020 contest had only five applications from Vietnam, Sanne looked forward to seeing more Vietnamese photographers in the now open 2021 contest.
From Berlin, Germany, Phuong Hoang spoke about her work as the photo editor and visual consultant for VnExpress. Although the online newspapers was founded 20 years ago, it was only until 2019 that they had the first photo editor. As a woman in a male-dominated environment, Phuong acknowledged certain challenges in leading the photo team, especially from afar. However, the two-sided communication between the photographers and herself had resulted in positive changes. A few notable instances included how photographers were able to take approaches tailored to each different topic instead of relying on a simple linear photo essay, or that the newsroom became more conscious of protecting the subjects' identities when reporting on vulnerable groups.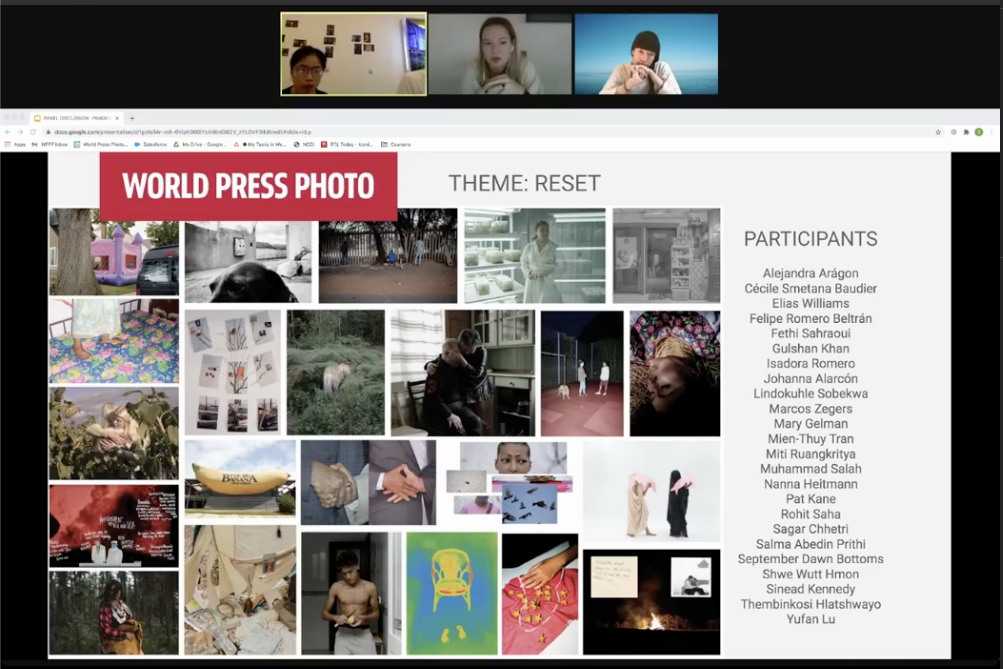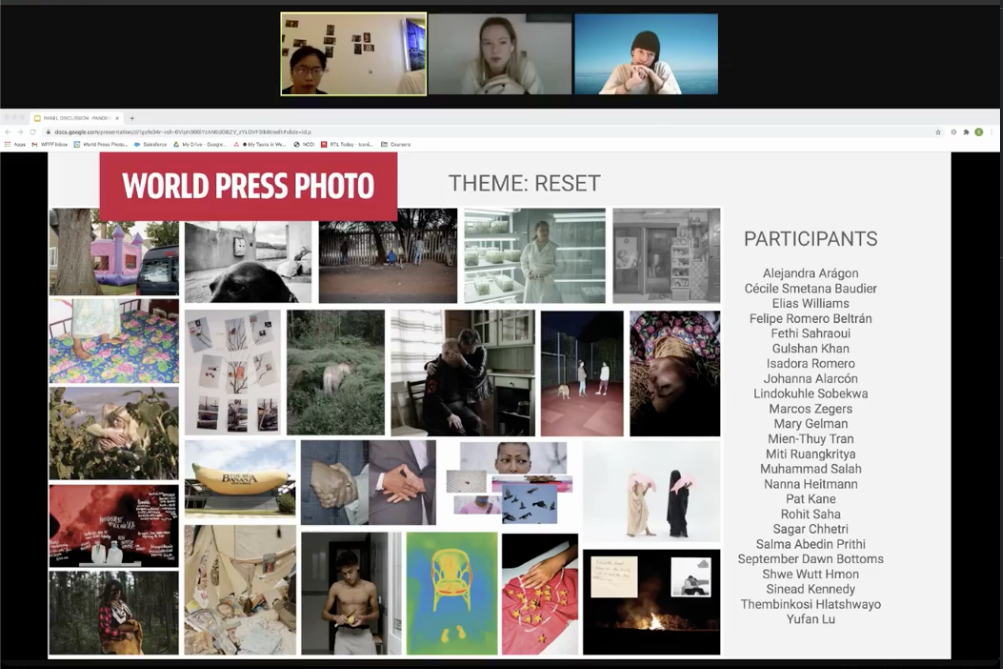 On Sunday, November 29, the portfolio review was joined by 20 participants and six reviewers from diverse backgrounds. Nguyen Van Nhi, a photography student at OCAD University, brought an ongoing project where she asked strangers home and took their portraits in an intimate yet staged domestic setting. After the conversation with visual artist Mai Nguyen Anh, she realized her strength in pursuing the curiosity in people and would continue making portraits alongside recording stories from brief encounters.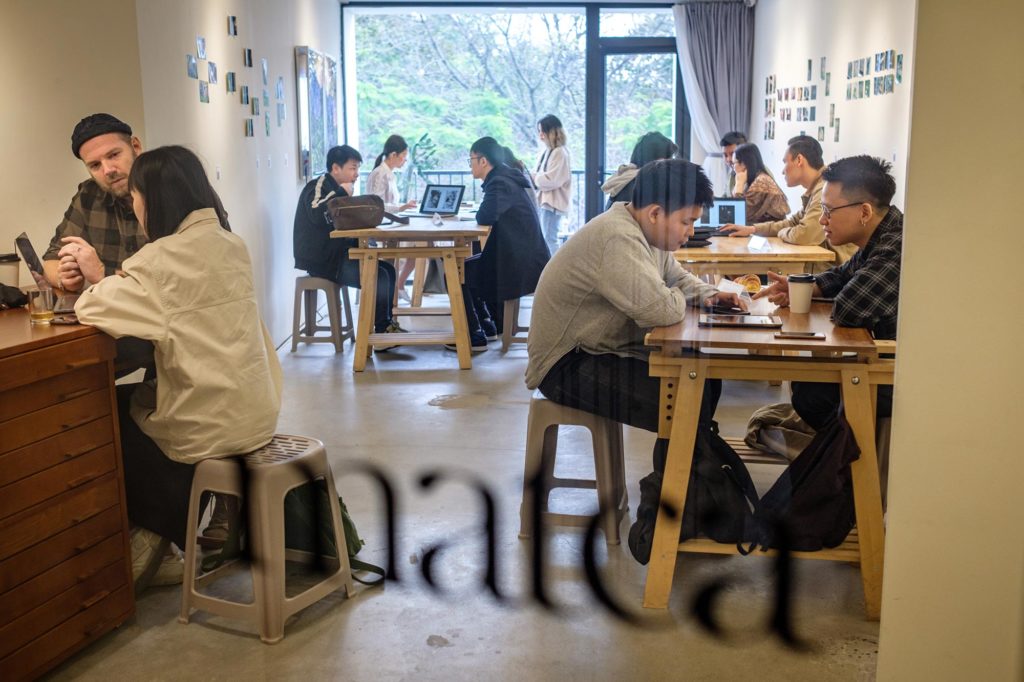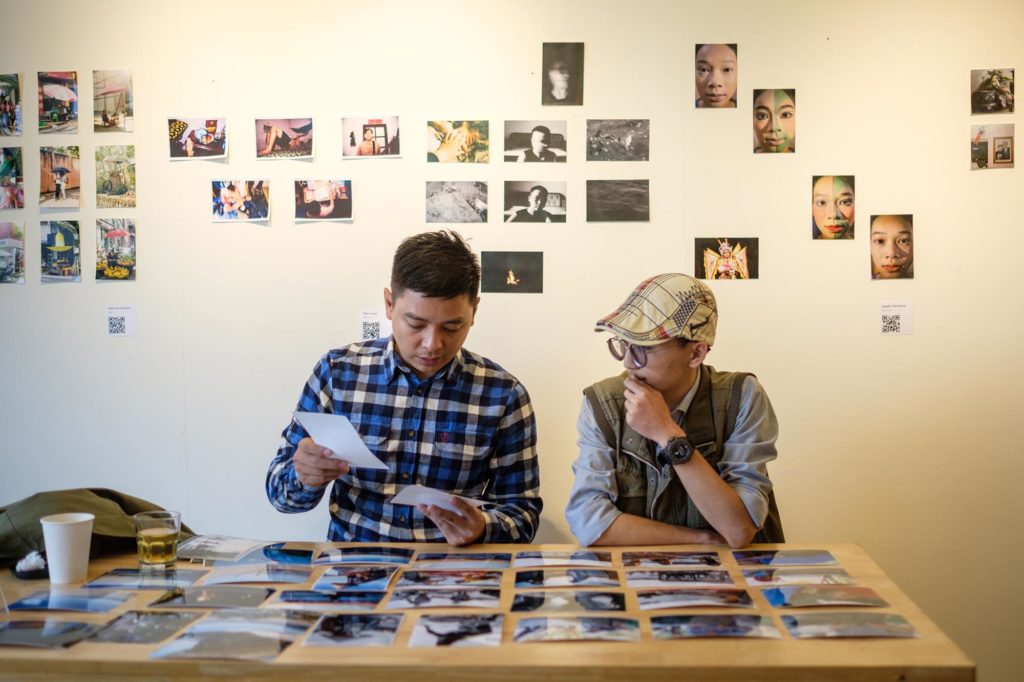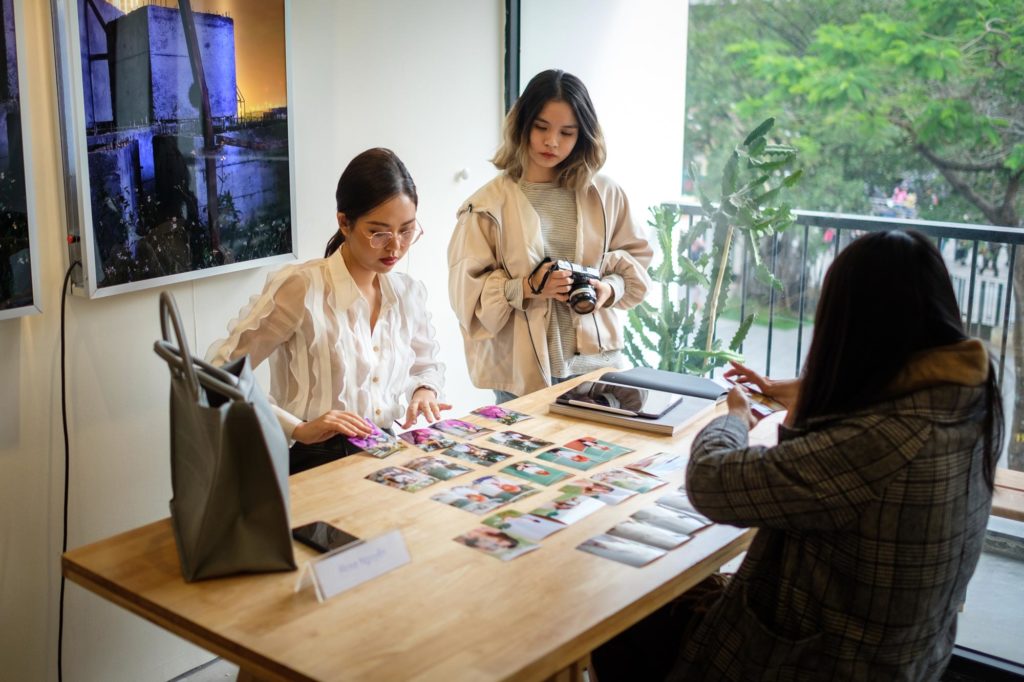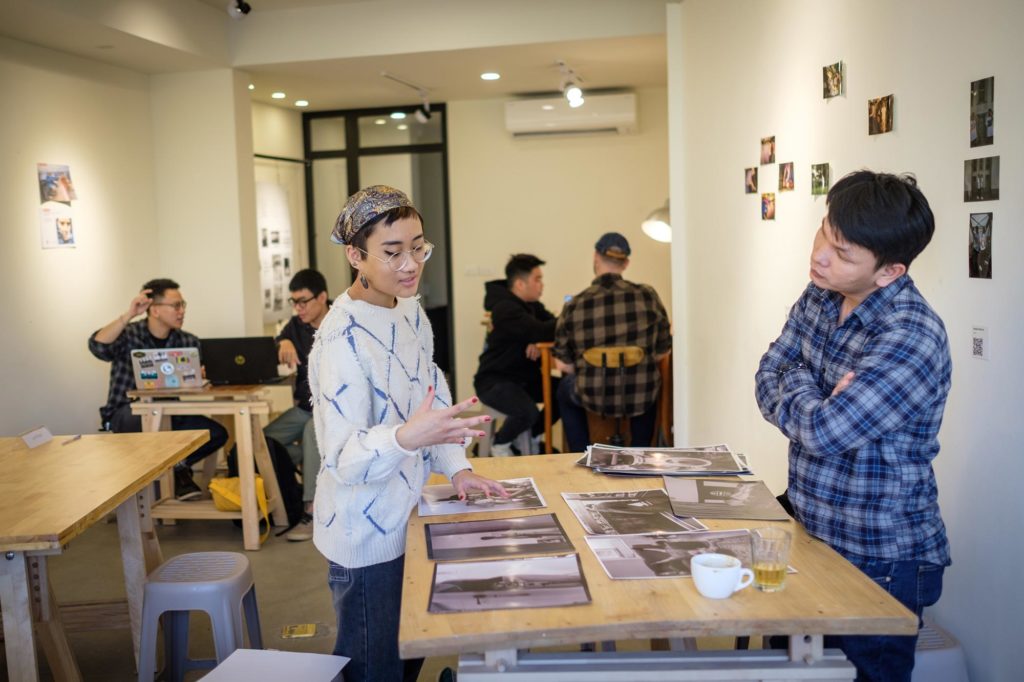 Last but not least, the New Talent projection night & Artist talk by Mien-Thuy Tran was a full house. Among 12 showcased projects from the 6×6 Global Talent Program and the Joop Swart Masterclass, COVID-19 stood out as a prominent theme. Using the thermal camera, now a common object in public spaces, Yufan Lu (China) confronted her personal loss, attempting to collect the remaining traces of her late grandmother. While Rosem Morton (US/Phillippines) documented her daily reality as a nurse on the frontline, Salma Abedin Prithi (Bangladesh) staged surreal situations in a scifi-like white space to visualize her disorienting experience while being hospitalized for COVID-19. Other projects offered critical commentaries on the global migration movement, such as Away From The Dreamland by Seif Kousmate (Morocco) and To Set Fire To The Sea by Sinead Kennedy (Australia).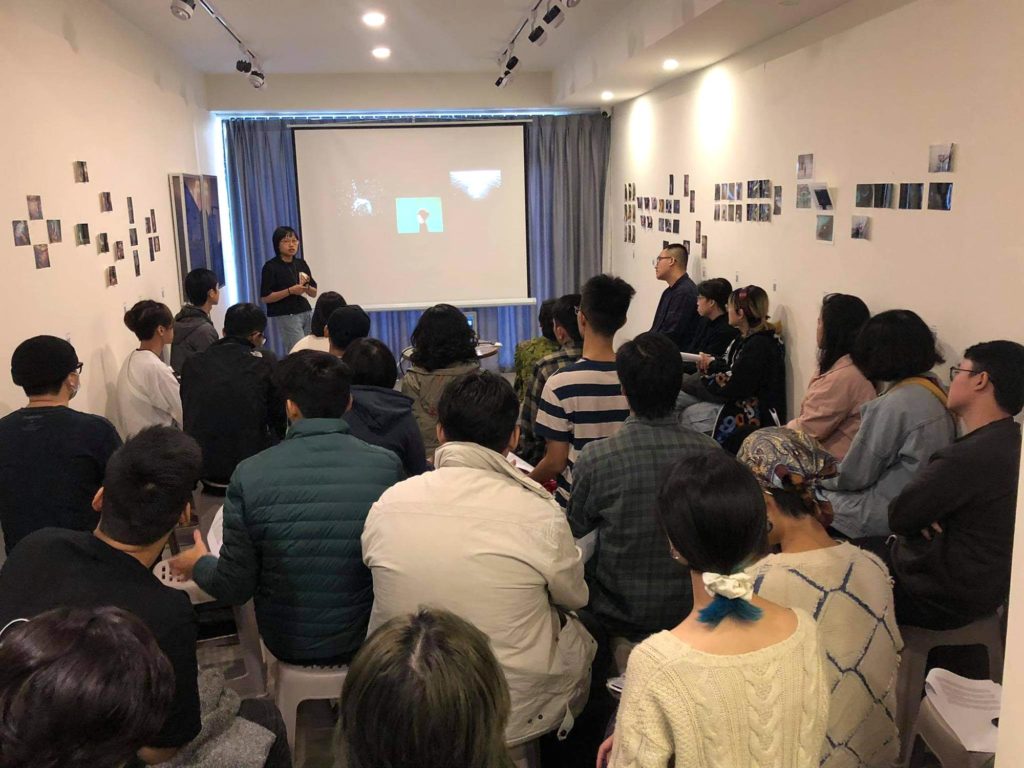 Following the screening, Mien Thuy, the Vietnamese participant in Joop Swart Masterclass 2020, shared the creative process behind her River of Ten Thousand Springs project. Thuy presented how she envisioned the concept of national identity, using the sacred image of the river and visual metaphors for keywords such as ambiguity, doubts, betrayal, and exile. Her interest in this topic stemmed from the feeling of displacement in her own home country. For Thuy, her photographic journey encompassed her relationship with herself, with her family, and with the nation. Thuy thought of photography as an act of listening and going deep into oneself, and further communicated such a view at the Beyond Photography workshop where she was currently teaching.