Another month has passed with hundreds of beautiful submissions to Matca from the hashtag #matcaspotlight. This time, we are delighted to invite the Nha Trang based documentary / street photographer Duong Nguyen Thanh, one of the admins of Vietnam Street Photography group, to pick out his favorites and give feedback. Congrats to 6 photographers whose works have captured Duong's attention and Duong Nguyen Thanh with his enthusiastic contribution.
—
To be honest, I hesitated for a moment on receiving the invitation to be the curator for #matcaspotlight May '17. Yet knowing that it's an opportunity to have a conversation with photography enthusiasts from all over the world, especially Matca readers, I agreed to select and give feedback, as another photography enthusiast.
These chosen photos do not belong to a specific category. To me, they are all good images that reflect life, issues of culture and society at the point of shooting, and also embody different perspectives and personal points of view. They are part truth, part imagination, some images look as if they were a scene from a dream. Everything was frozen in a moment, unspecified and unfinished.
From what is already in the image, their author can totally pursue its theme by embarking on a long-term series or a photo essay. That's what I am looking forward to in the nearest future.
Best regards,
Duong Nguyen Thanh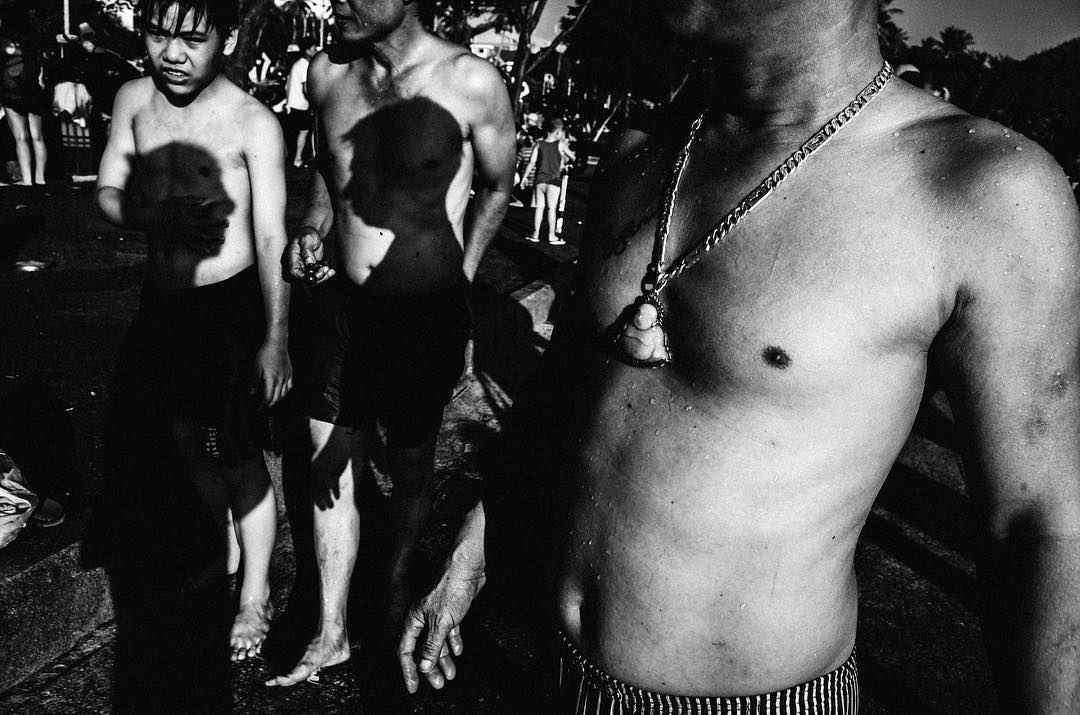 1. Photo by phamvietanhminh.
This moment was 'frozen' by a photography with an acute eye and quick hands. The author took us inside a world of contrasting shadow and highlight. Immediately, viewers are drawn to two shadows printed on the bare chests of two male figures on the left. This detail is particularly intriguing. On the right, the naked Buddha symbol on the necklace of the subject creates repetition and rhythm with all these male figures. Despite being relatively small, the Buddha symbol connects visual elements of the photo and stimulates our imagination. What is shown in the photo seems like a thin line between dream and reality, as well as between objectivity and subjectivity.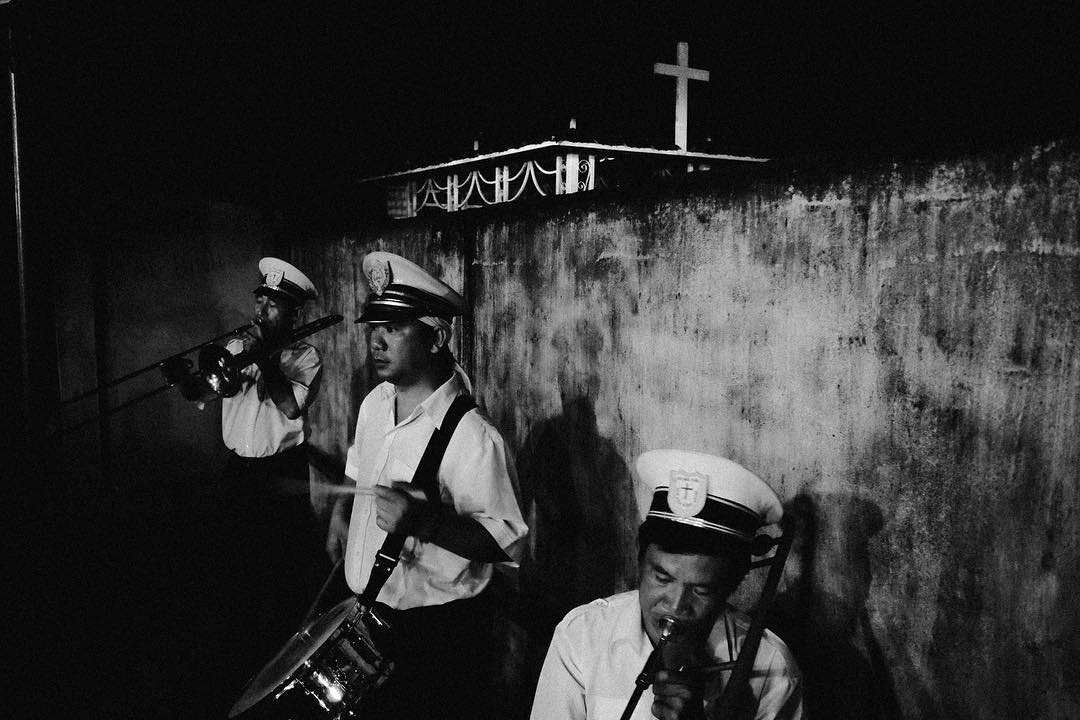 2. Photo by nmchuong.
The photo documents three members of a funeral band in a funeral of the author's very own grandfather / grandmother. With this impressive angle, composition and light, he led us to this singular scent, his chosen moment captured the emotions of all three musicians. A touch of sadness is seen on their faces, but then our eye wander and linger on the cross on the hearse behind. We can feel the melancholic melodies, smell the scent and everything drifts away following the cross as the car moves away. I think that the author has witnessed this event with serenity and special affection for the deceased.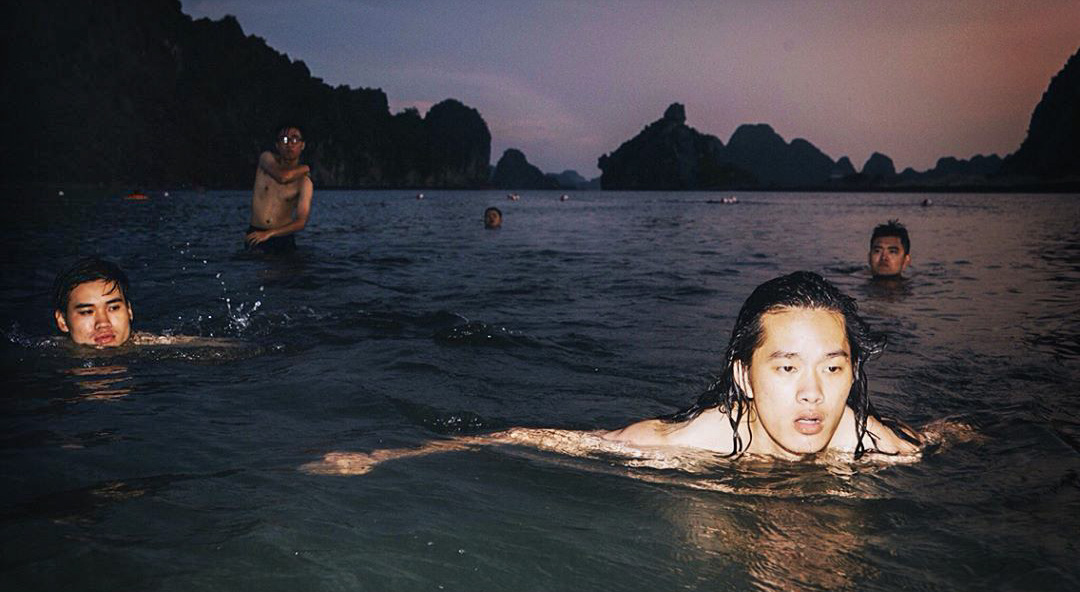 3. Photo by pwin_pt.
An interesting photo that makes me stop for a while to make out what's happening. Using the flash from a short distance and composing the elements like this has created visual depth as well as intensity for the closest figure on the right. This perfect moment has captured the poker faces of all subjects, emotions are all hidden, stirring the viewers' curiosity. Another thought of mine is that the photo has an intimate quality, as if the photographer was documenting his close friends. Intimacy and ambiguity are what stays with the viewers.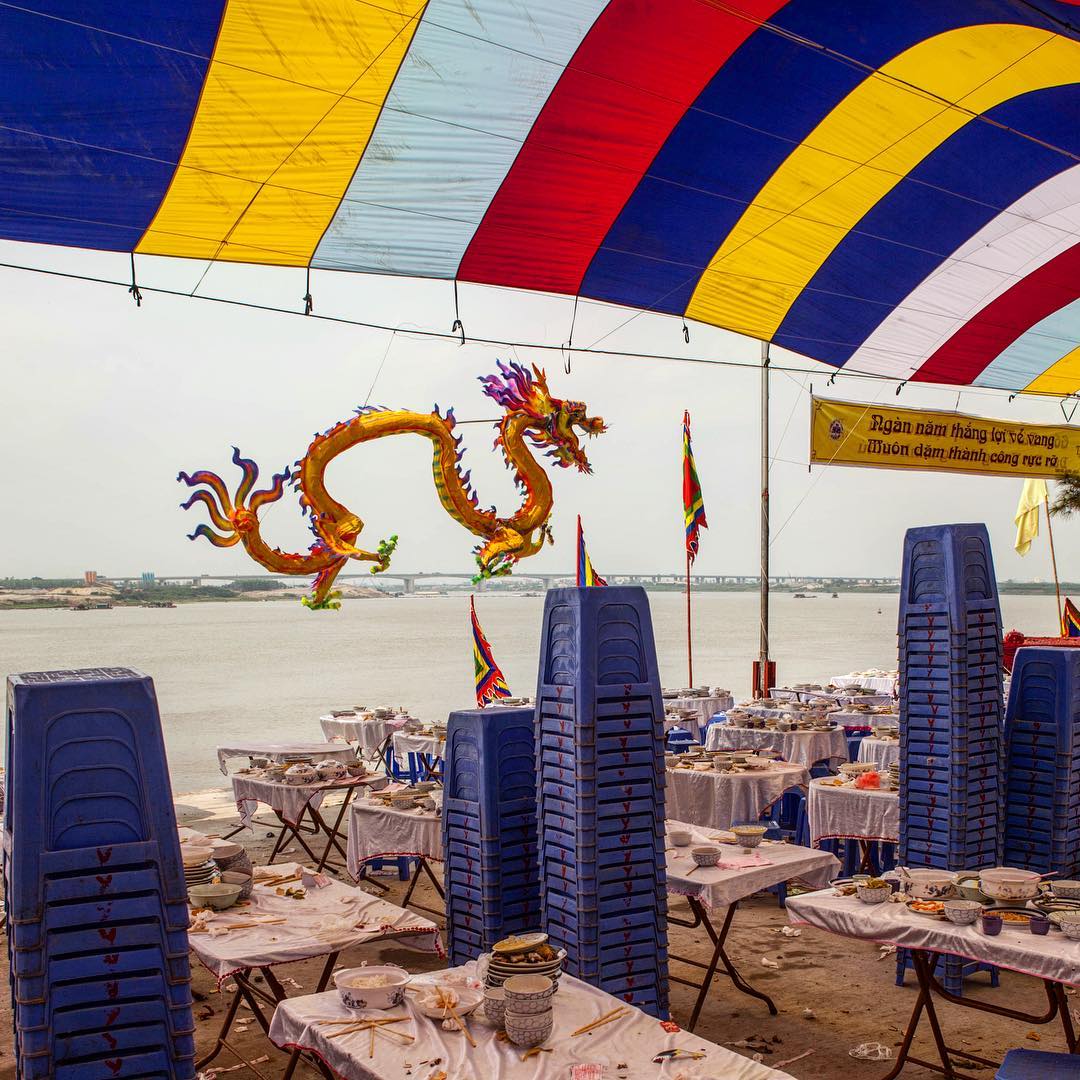 4. Photo by patdaneri.
This is perhaps one of the most impressive documentary photograph about Vietnam by a foreign photographer I have seen in about a year. To be honest, I have lost my interest in images about Vietnam by foreign shooters recently. However, when I saw this photograph, I really want to thank Patrick for making me feel the joy of looking at them again. I do not know why "The Last resort" by Martin Parr flashed through my mind. There are not many similarities between beaches, Western feasts and Vietnam. Patrick and Parr are also different in many aspects, but the feasts that they witnessed both have a beginning and an end. Colorful canvas, messy plates and leftover food are what we see in the image, inviting interpretation from viewers. The negative space lead our eyes further into the horizon where we can escape the visual chaos in the foreground. The ambiguity of the photograph also suggests different cultural and religious meanings.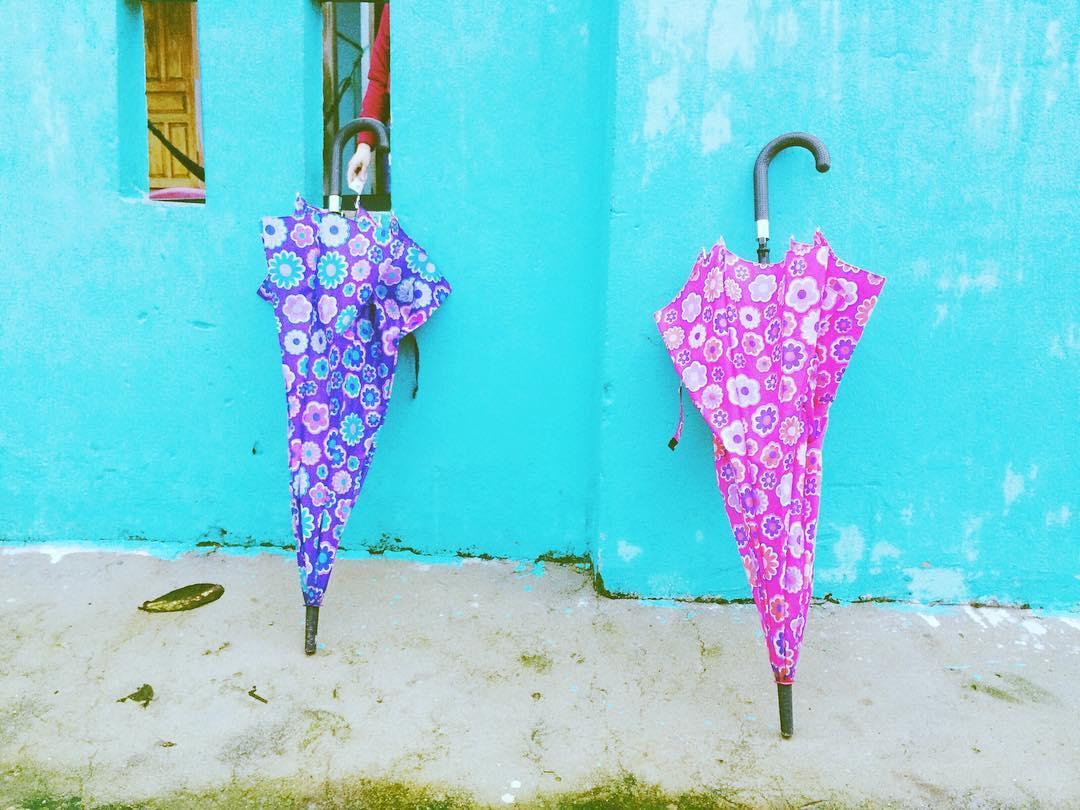 5. Photo by hanhle.215.
Many people may skip through this image or similar minimalistic photographs but it caught my eyes. What steals our gaze right away are pieces of vibrant colors, the kind of visual materials often seen in photographs from Middle East or West Asia. It also reminds me of project Boring by Jaroslaw Komuda. However, opposite to Komuda's, this photograph by Hanh Le does not exude a dull feel but is lively and colorful, with a mix of pink and purple against the gray floor and blue wall. Beside impressive color combination, the repetition of umbrellas also suggest interesting interpretations.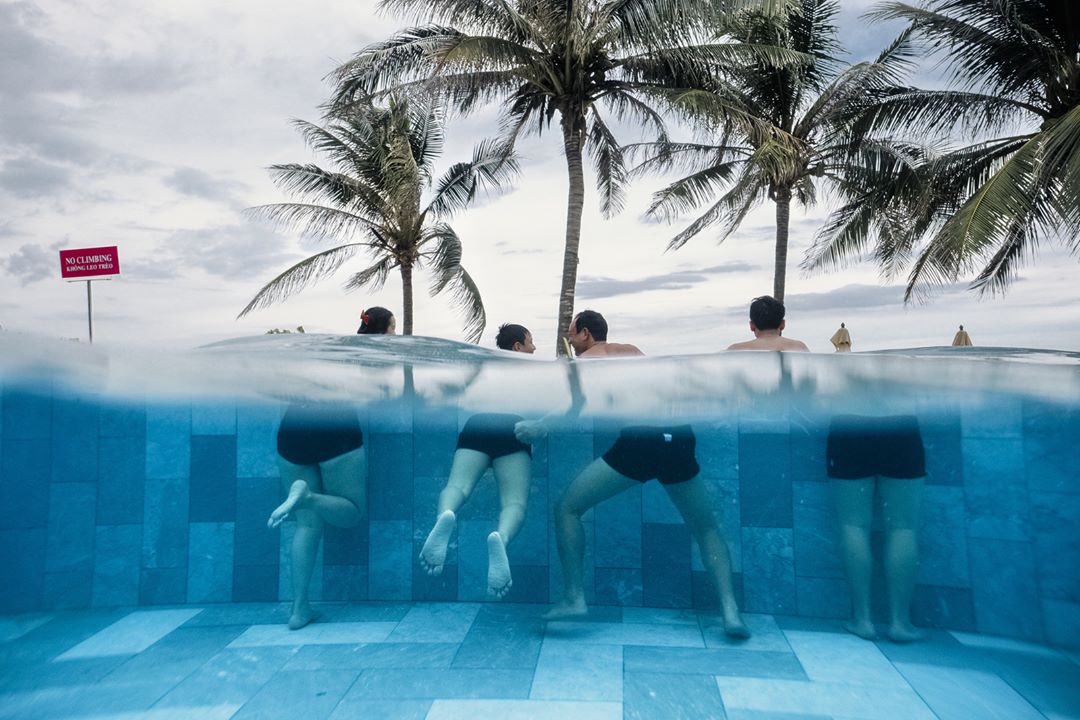 6. Photo by trongtin131.
The last person I chose for #matcaspotlight this time is Phung Trong Tin, a young street photographer from Saigon, whose images I have come to enjoy recently. A daily moment at a pool is composited spectacularly, creating a visually questionable image. The photograph is divided into two parts where the horizon merge with the water line. The refraction of light makes every element in the image look uncanny. The lower bodies of the subjects seem detached from the upper parts. Everything appears absurd and surreal. The unsteady waves and the blueness of swimming pool water seem to invite viewers to come and take the plunge.
Duong Nguyen Thanh is a street / documentary photographer based in Nha. His work focuses on the effects of mass tourism and urban development to the beautiful beach town he is living in. He is an admin of Vietnam Street Photography and a contributor of Everyday Vietnam.
Connect with him on Facebook and Instagram.