Another month has passed with hundreds of beautiful pictures submitted to Matca through the hashtag #matcaspotlight on Instagram and Facebook. This time, we are delighted to invite Mr. Le Anh Dung to curate. Dung is a veteran photojournalist, a senior with years of working experiences, whose humorous and witty works put the audience in a situation where they don't know whether to laugh or cry. Perhaps that attitude is also reflected in his curation below.
—
Le Anh Dung: I am really glad to have been invited to pick and give feedback on my favorite images from #matcaspotlight April 2017. My selection does not indicate whether a photo is successful but it is simply my personal feelings towards the work.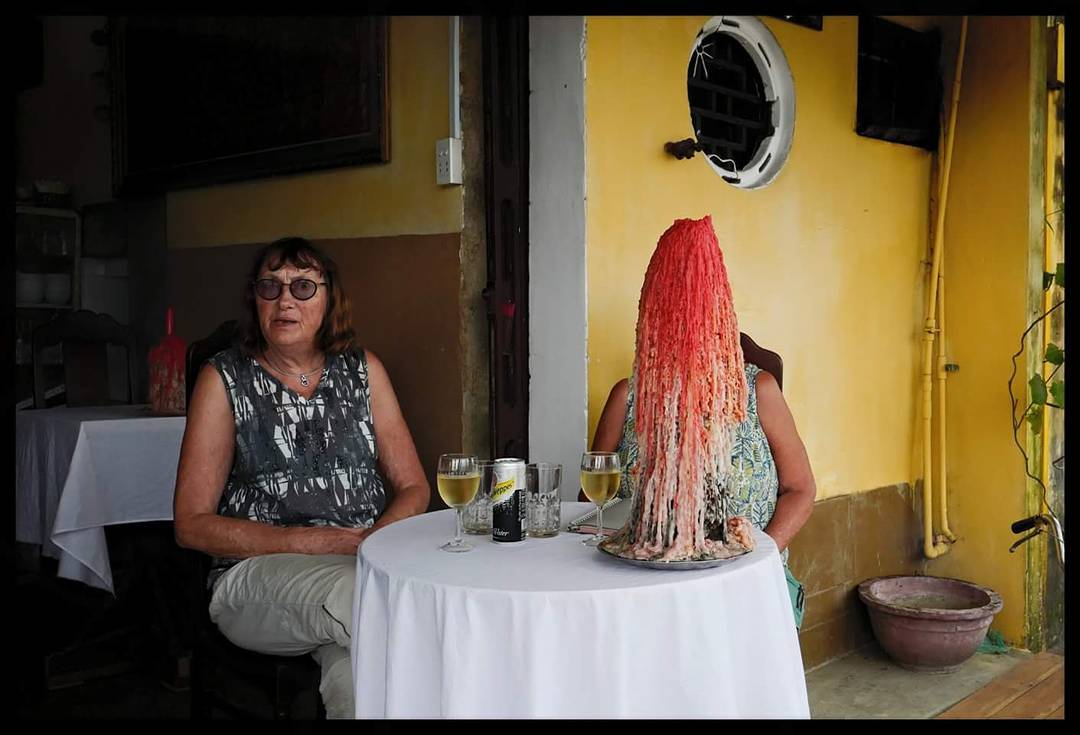 1. Photo by skinnysiddhartha.
After a moment of surprise, I take a closer look and laugh out loud at the photographer's whimsical point of view. The dish at first sight resembles thick pink hair looking from behind, but the person is clearly shown from the front, making me confused about what I'm witnessing. An interesting imagination.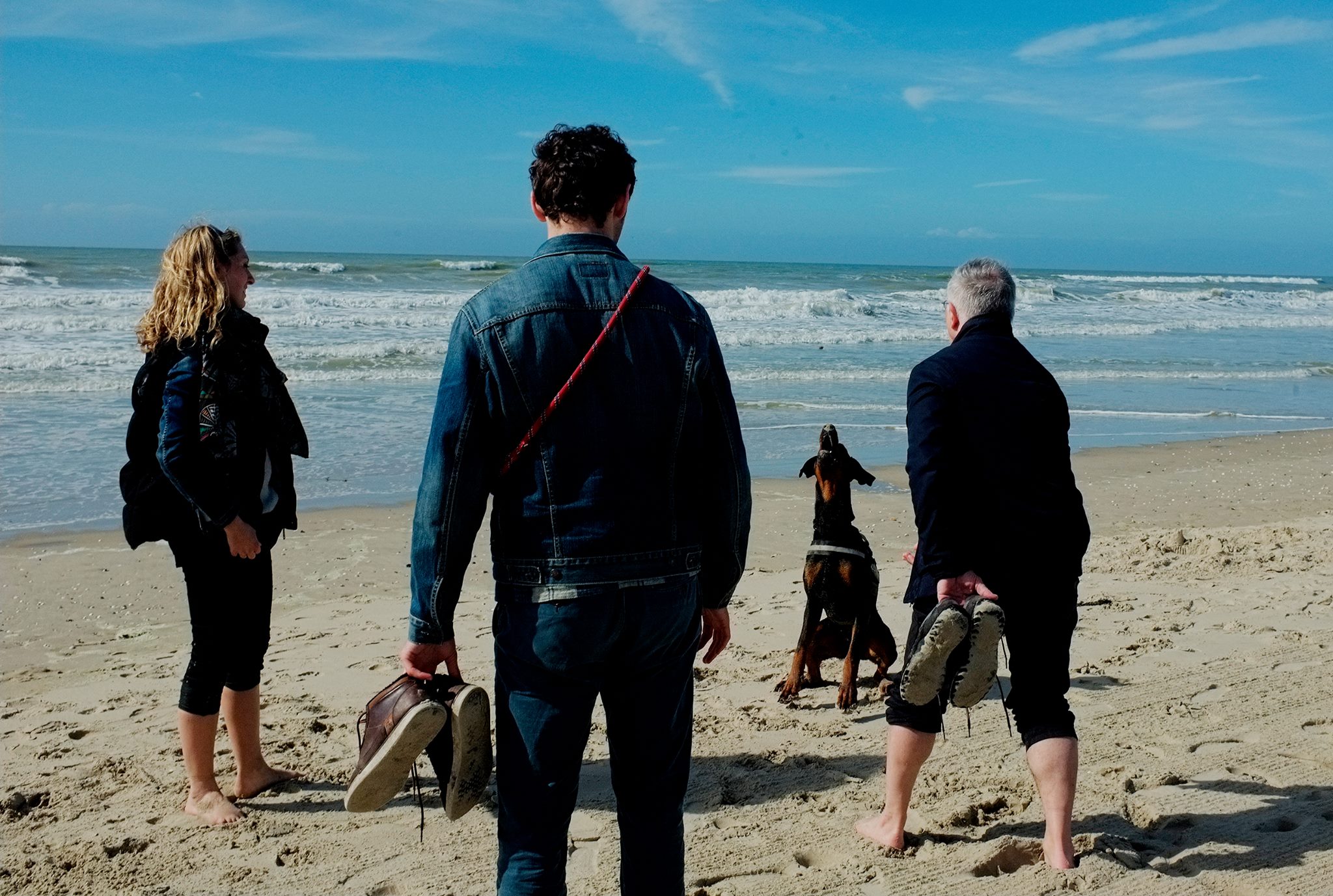 2. Photo by Lã Khắc Khuê.
The dog's curious action aligns with a guide line following the rule of thirds, drawing my immediate attention to it and making me question what is happening in the photo. Three people are approaching the dog and while their faces are not shown, they seem to be hurried and cautious. Being able to arouse the audience's curiosity is indeed a success in photography.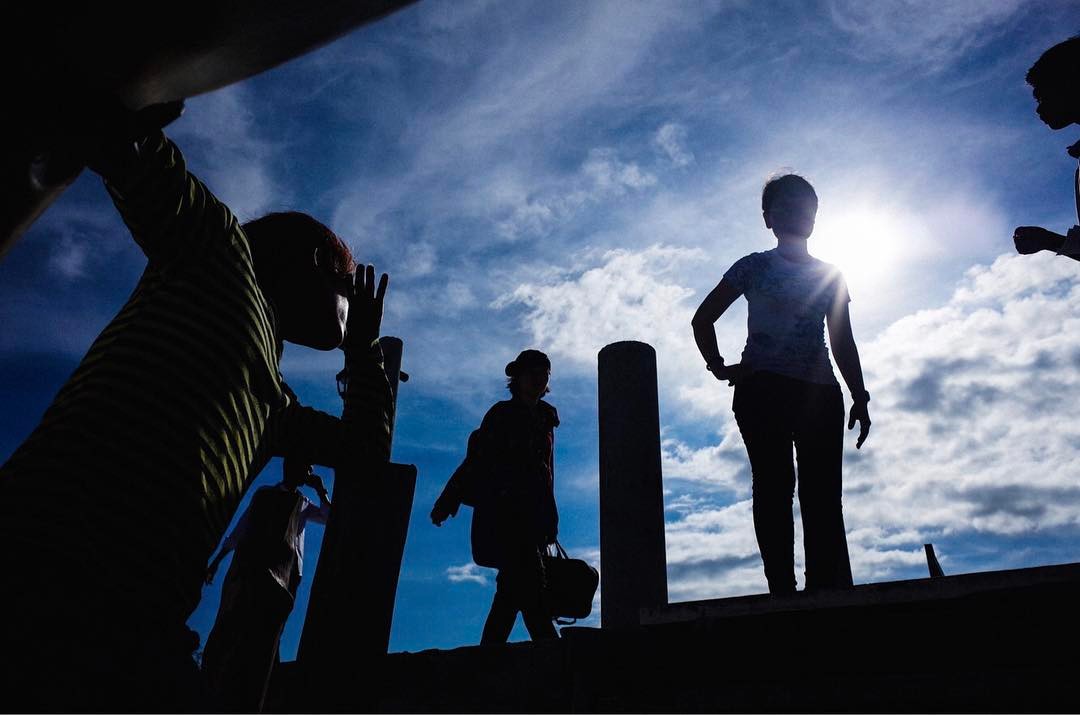 3. Photo by phamvietanhminh.
The beautiful light and dynamic composition capture my attention. The subjects are silhouettes printed on the background of a sky, arranged neatly in the frame: we can see that on the left a person fits perfectly within the arm of another. The blue sky and the clouds' texture are intriguing as well.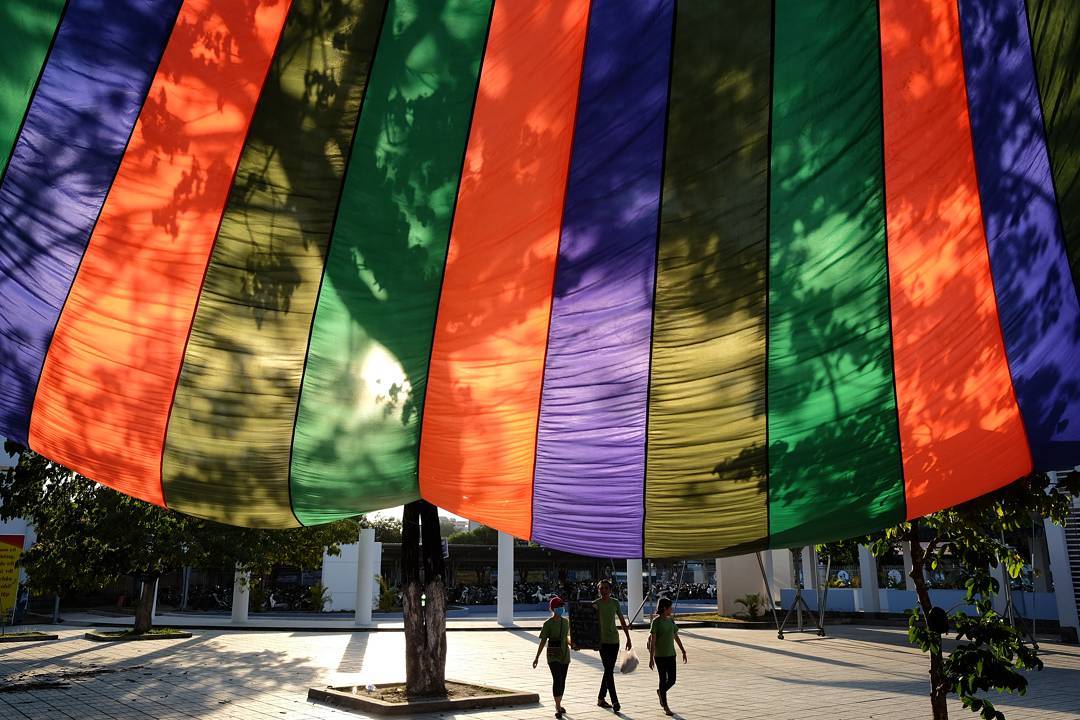 4. Photo by chuongkem.
A huge rainbow-colored tarpaulin printed with ruffling leaves' shadows makes up a large part of this photo, turning it into a painting. Perhaps the it has been taken when the sun was going down, evoking in me nostalgia for schooldays.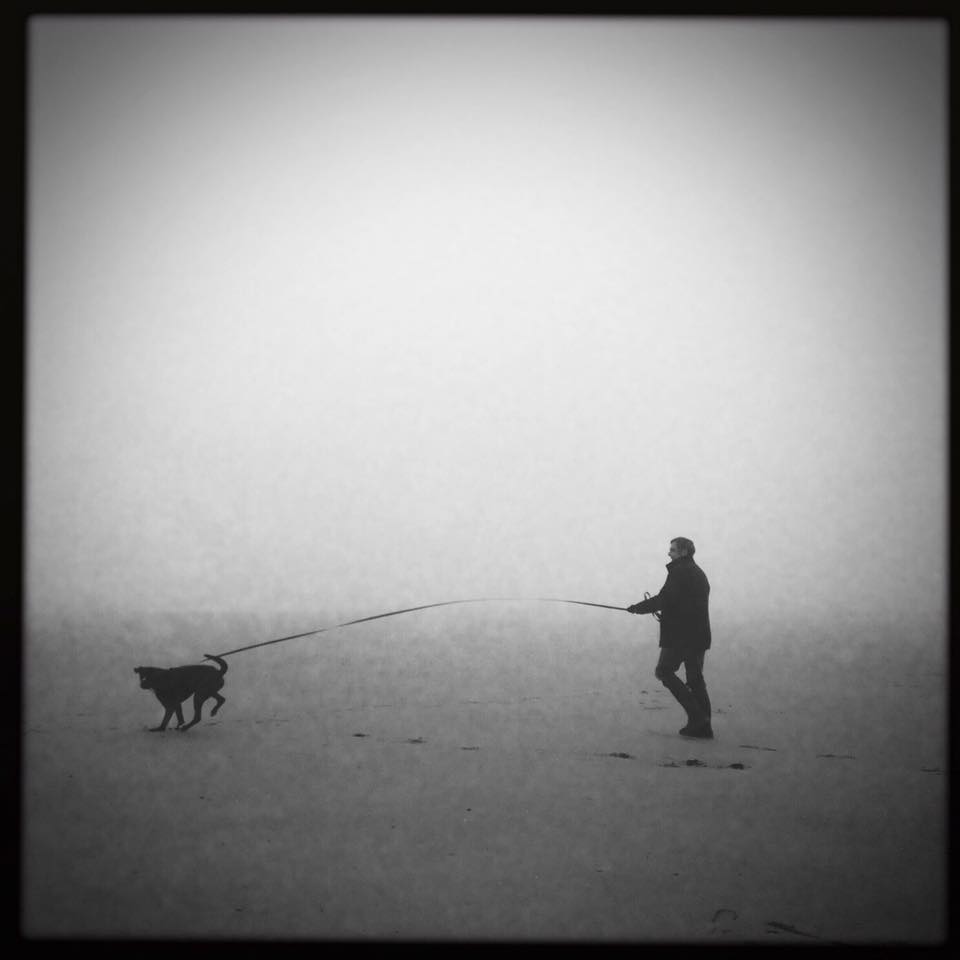 5. Photo by Lã Khắc Khuê.
The photo is beautiful and minimalist like a Chinese watercolor painting. One single man in black is following a black dog, without any information about the place, they seem to be wandering aimlessly on a snow-covered ground. The simple composition here actually has the power to convey a lot of meanings.
Le Anh Dung is a veteran photographer for VietNamNet online newspaper in Hanoi. He has worked as a photographer and a journalist for many years, producing works that speak sharply about life and society in the North of Vietnam.
Connect with Le Anh Dung on Facebook.