Long Thanh cannot be missed if one wants to talk about photography in Vietnam. Born in 1951 in Nha Trang, he has grown up, made works and pursued a photography career in this coastal city for half a century. Although Long Thanh has lived through a shifting post-war period, he does not choose photojournalism as a means of capturing changes like most fellow photographers. Beauty to him lies in idyllic scenes tinted with nostalgia, and in the color of black and white.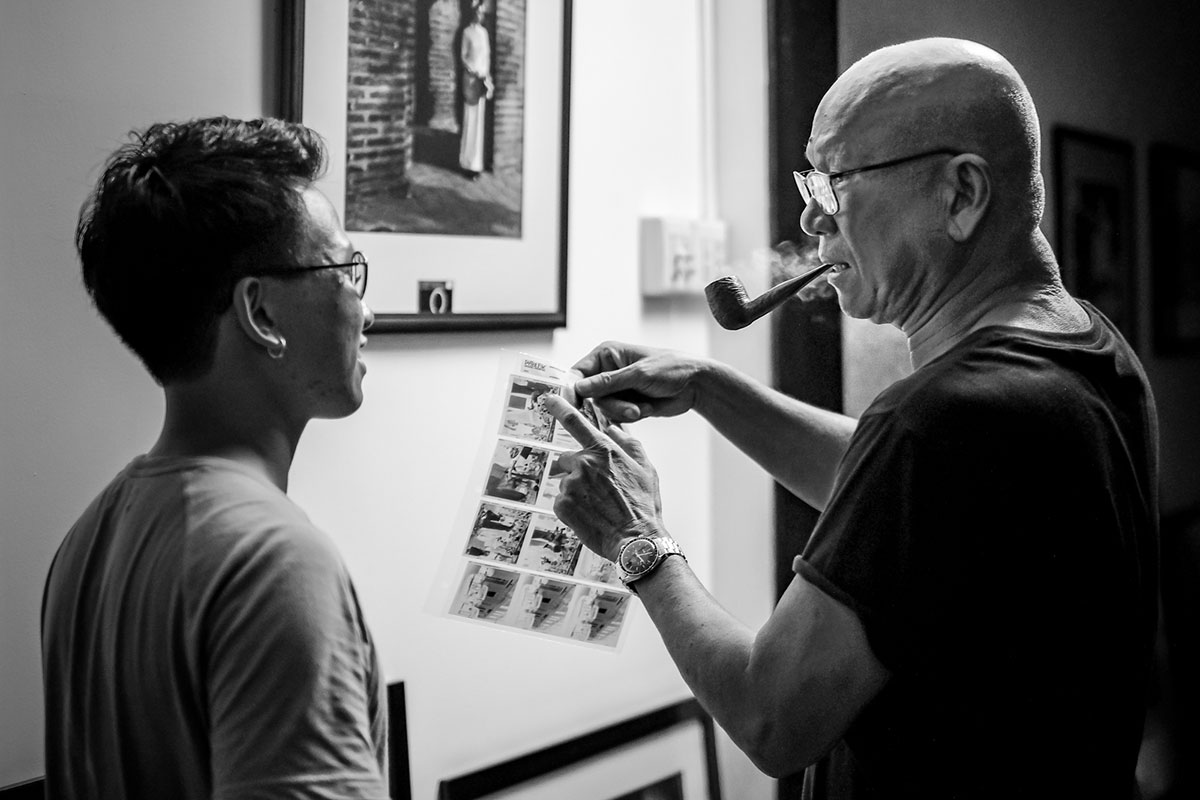 Without notice, we visit Long Thanh's gallery in a pouring afternoon. It is located on Hoang Van Thu street and marked as one of the most popular destinations of Nha Trang in guide books. But expectations fail me: the place is small and quiet, tucked between rising buildings of an increasingly crowded Nha Trang. The moment we step in, noises are left outside the door. An antique Vespa, whispering Jazz music and hundreds of gelatin silver prints lining the wall immediately transport us back to a different time. I spend time taking a good look at images printed on Fiber paper sparkling in the yellow light. Despite having seen them before in his websites, I am only able to grasp the artistry of the materials and the meticulous execution by looking at the prints in person.
Long Thanh comes out to welcome guests. He has a big body frame and a surly face, and talks in a straightforward manner like a typical person from Central Vietnam. I greet him, asking a few questions about techniques of dark room printing. As if having met a long lost friend just now, Long Thanh takes out a bottle of pinot noir from the kitchen and continues the conversation about living with photography with a bunch of unacquainted kids until late.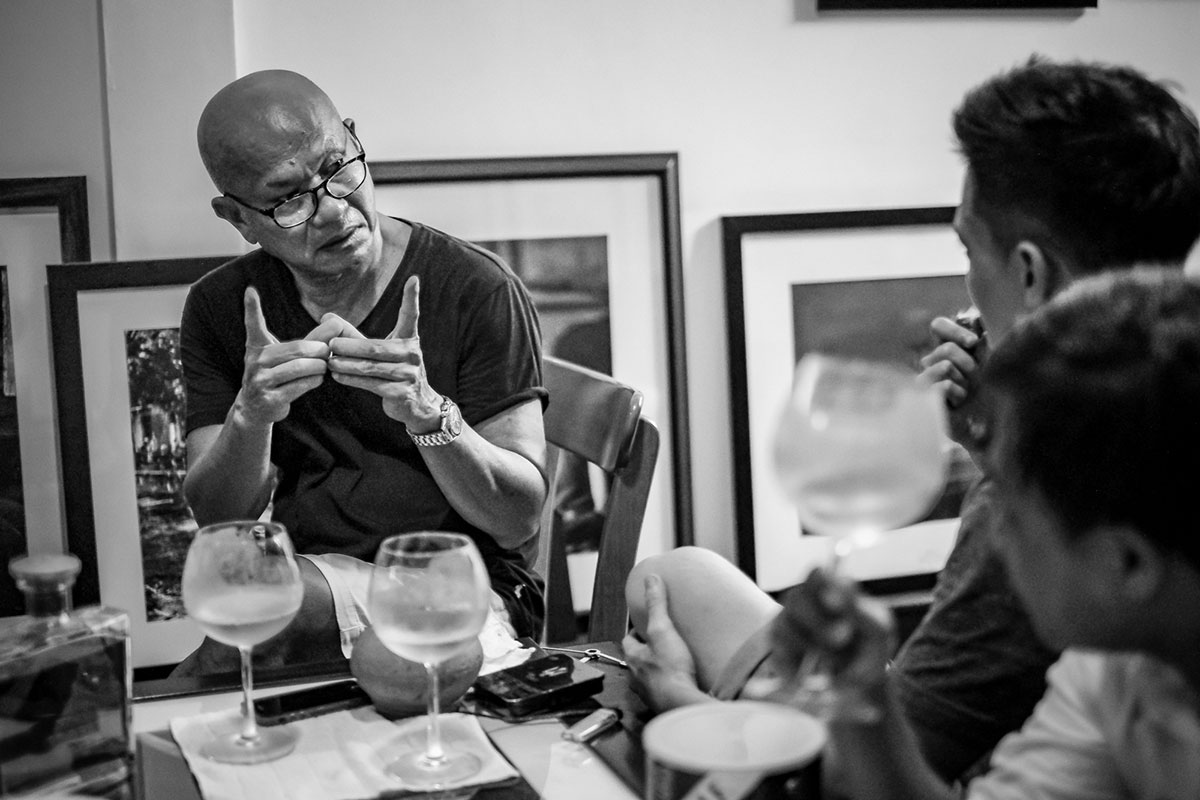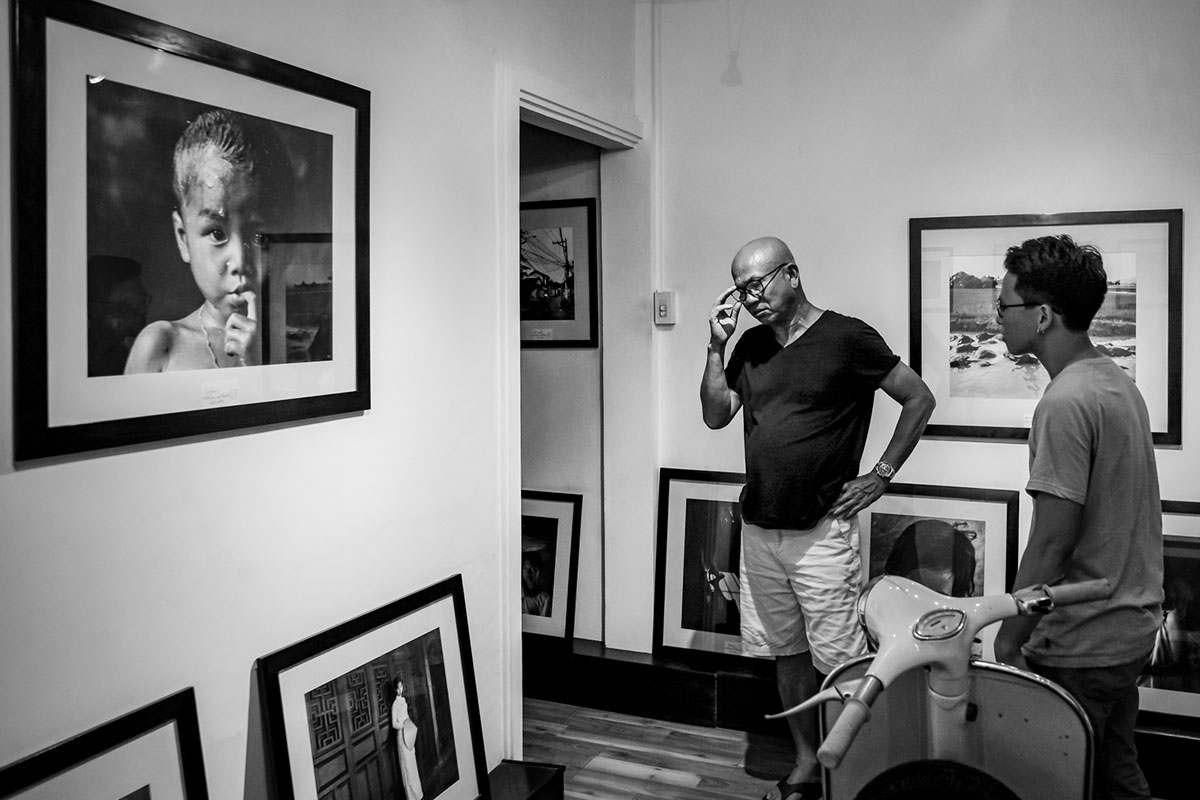 We go back to the 60s when Nha Trang was lively with blooming local photo studios, often overbooked with requests for passport images. As a young boy, Long Thanh was handful so his parents decided to send him to help out in a relative's studio during busy time. At the age 13, he began learning the trade, first by running errands. "After years of cutting film, I was finally allowed into the darkroom and learnt to develop", he remembers. Having encountered with photography in the darkroom like that, he never lets others to touch his negatives when finally picking up the camera. For 50 years, he has been shooting during the day and mixing chemicals at night, watching images slowly emerging in black and white under the enlarger. His love for black and white photography does not concern aesthetics alone but the thorough process of making a final image from a negative. Photographers that shoot black and white or pursue the topic of country life abound in Vietnam, but few have dedication for manually producing images bearing the artist's imprint like Long Thanh.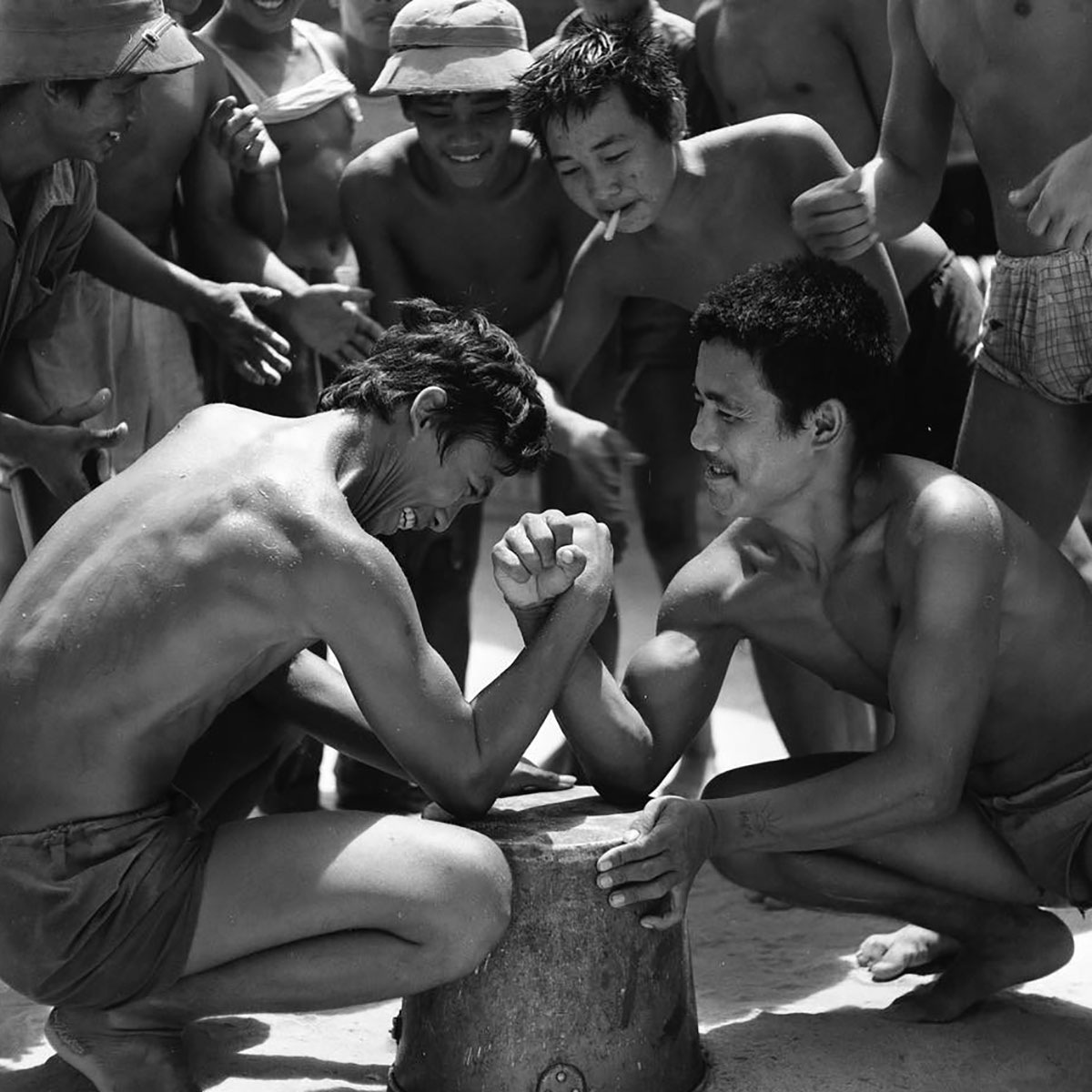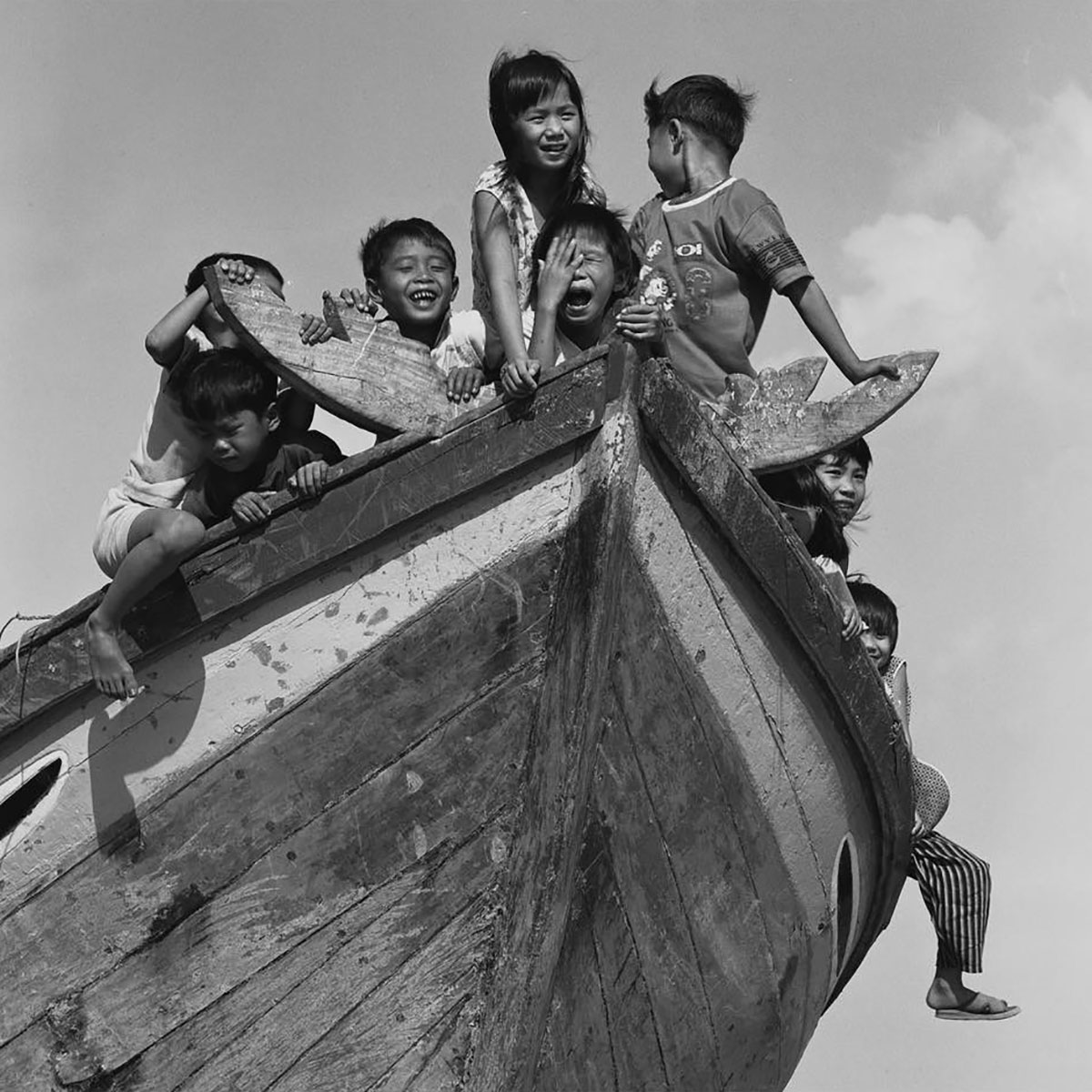 After the war, Long Thanh worked on and off for newspapers as well as taking other commercial jobs, "anything that pays the bill". Despite struggling to make ends meet, Long Thanh kept on doing what he loves. In the 18 square meters apartment where the whole family lived, he set up a small darkroom to develop and print at night. In the 90s when Vietnam opens up to travellers, Long Thanh seized the chance to live by his art. He offered to hang his photographs for free in Sailing club bar and Le Petit Bistro where foreign tourists often gathered. Long Thanh would frequent these places to talk to customers, introduce his work and give out his business cards. His persistence eventually bore fruits when more and more people know about his photographs and ask to buy them as souvenirs.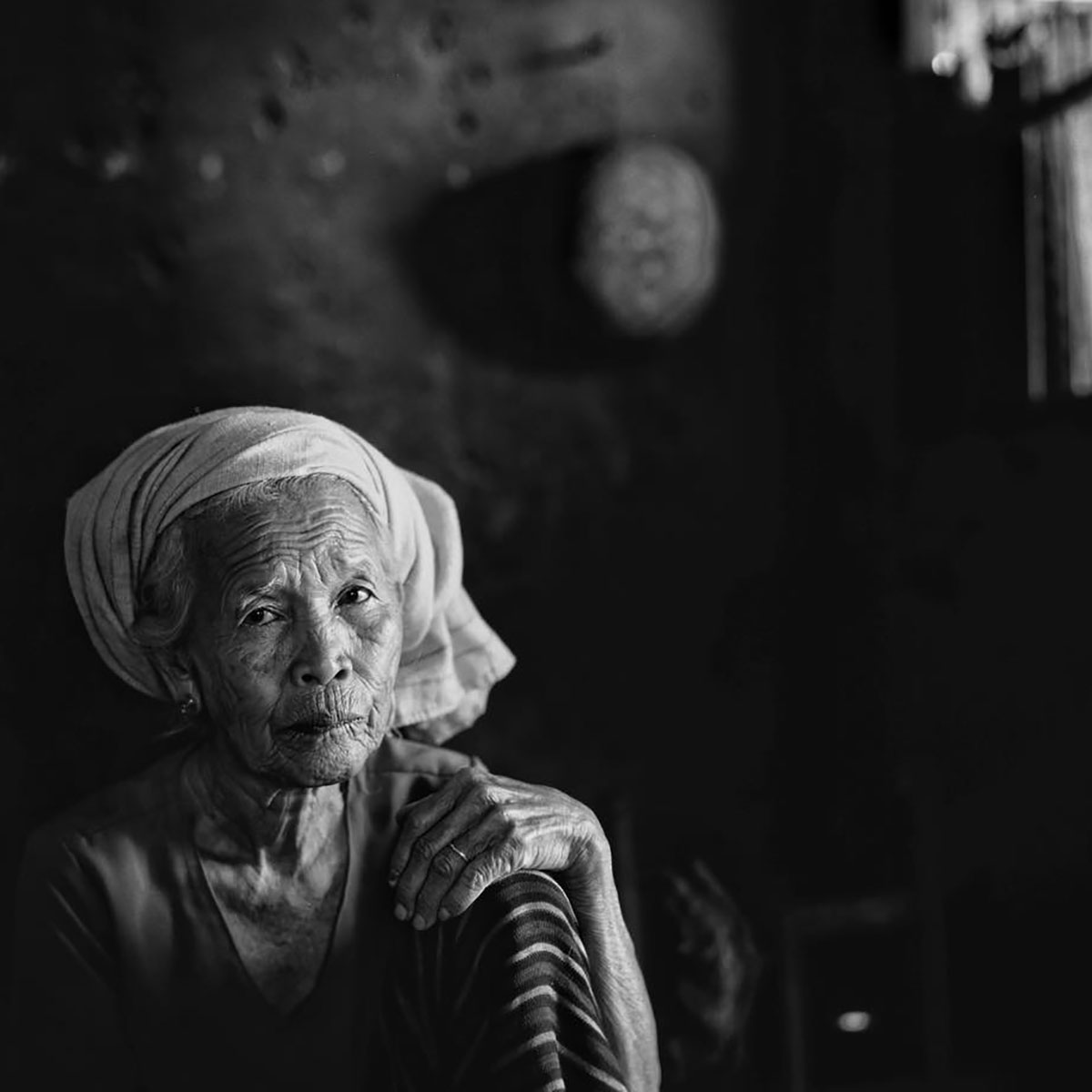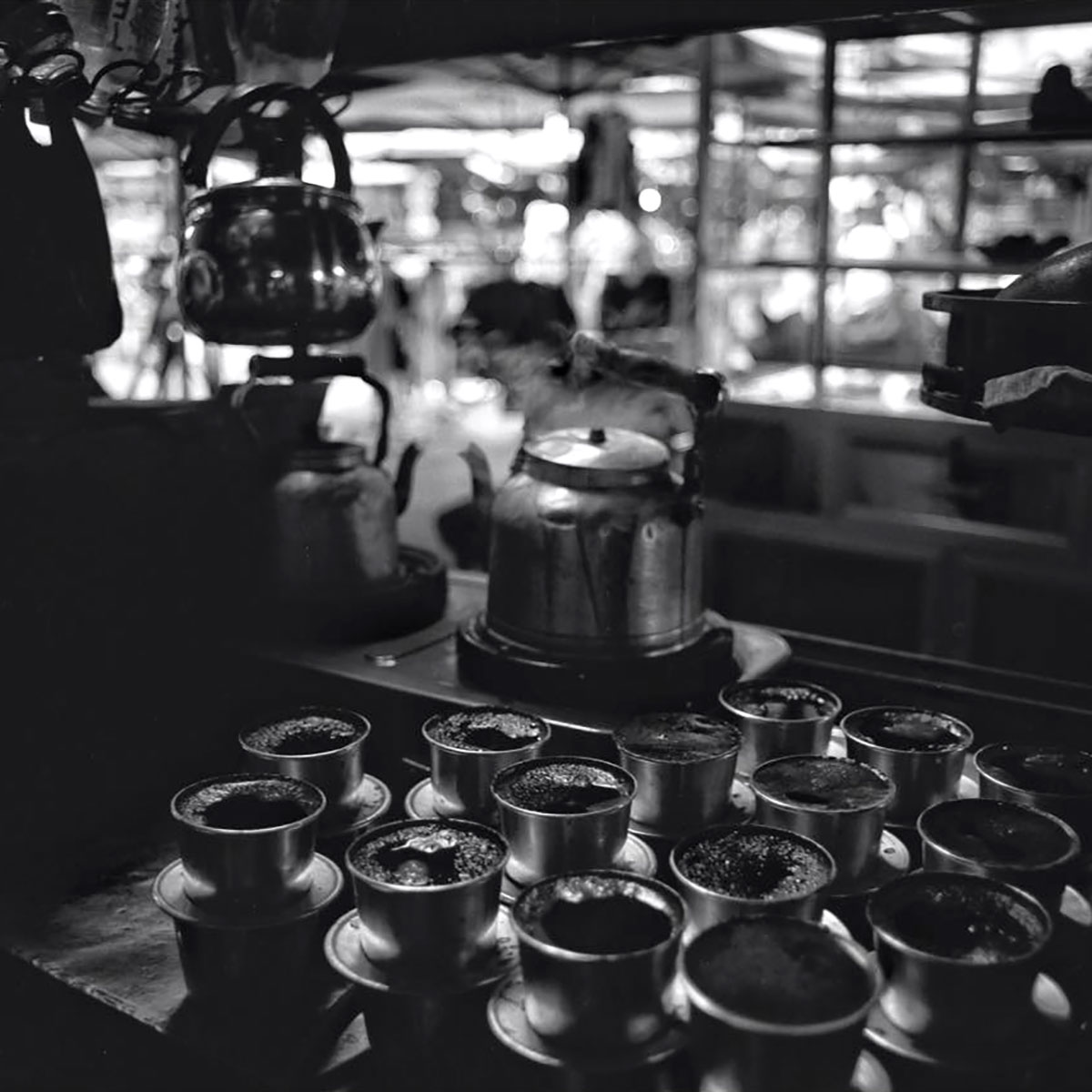 Now, the 18 square meter apartment transforms into a spacious gallery storing hundreds of gelatin silver prints and 80000 negatives throughout his career. Photos are printed on fiber paper and kept inside elegant black wooden frames. Having to cope with the lack of chemical supply and photographic equipment back in the day, local printers developed various techniques and perfected them over the years to ensure the best quality possible. Long Thanh is no exception. He pays extreme attention to details so that each photographs is a technical perfection. From choosing paper, mixing chemicals to regulating water temperature and drying the print, every single step is meticulously taken care of. "We used to measure time by smacking our lips, it is much more accurate, no stopwatch needed", he kept talking while smacking lips to illustrate. Thus explains the smooth transition of tonalities, fine grains and balance in both highlight and shadow in his photographs.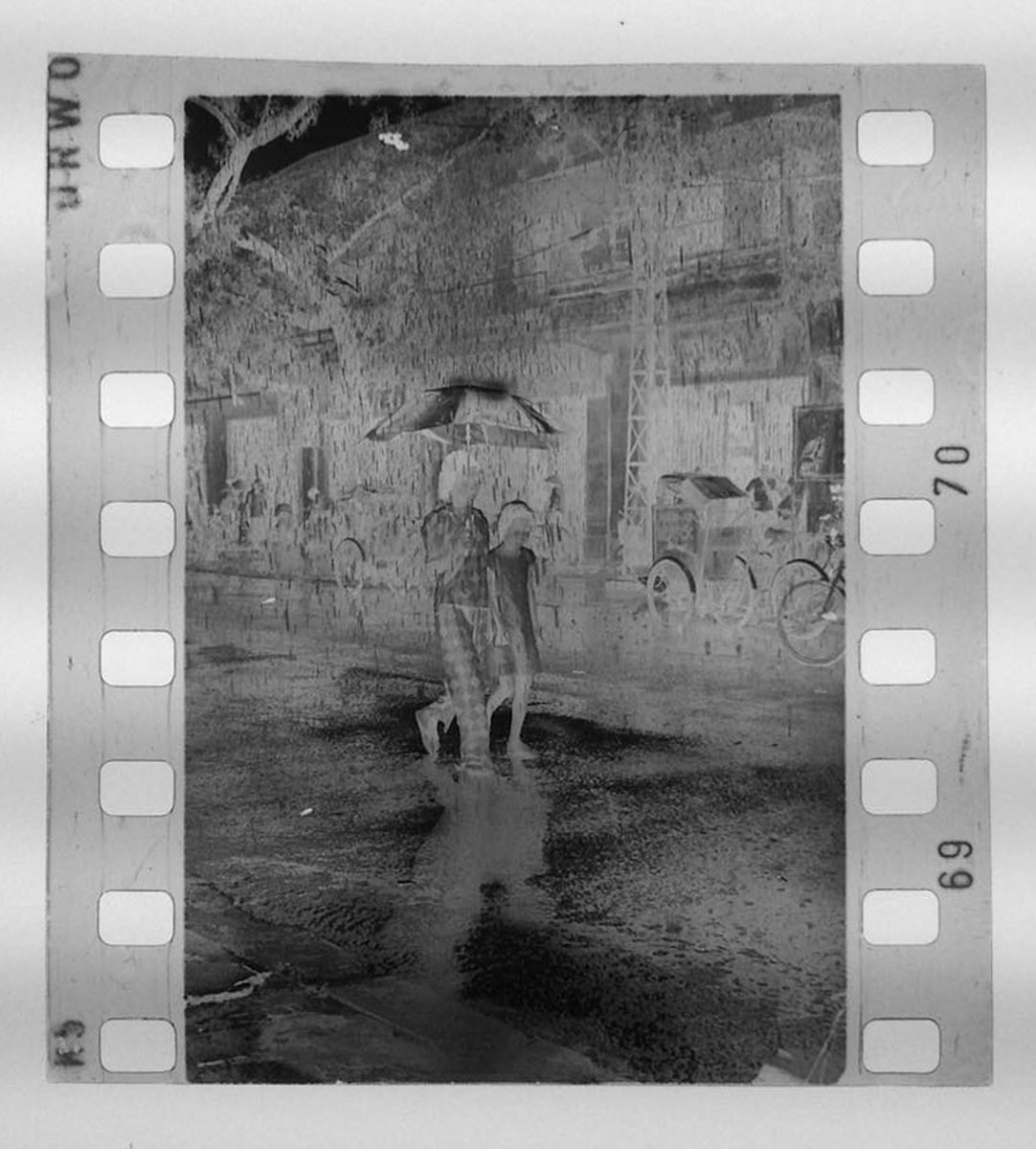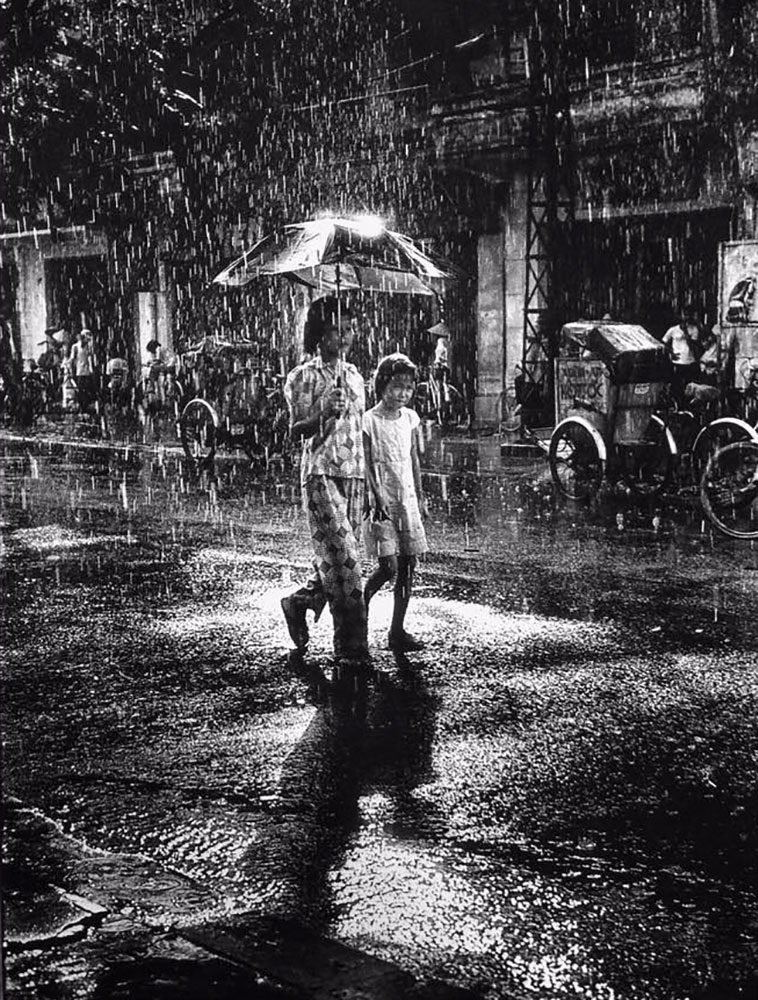 "Here is one of my best seller", Long Thanh points to a photograph of two little girls walking under the rain when the sun just comes out. The umbrella catches the ray of light, soaking the whole scene in a soft glow. Yet what is most impressive is not only that the photographer has captured a special moment. While the test print is flat without any punch to direct viewers' gaze, the final print is rich in contrast, making the main subjects instantly pop out. The surrounding is also burnt to a few stops lower to avoid distraction but still retains all the details. The shadow on the foreground is dodged carefully to produce a deeper tonality. Despite having seen many exceptional prints in museums and galleries around the world, I am still amazed by Long Thanh's work. Their quality of are easily comparable to the work of renowned Magnum master printers who have access to the best equipment and facilities. Long Thanh's constant strive for perfection fuses craftsmanship with art.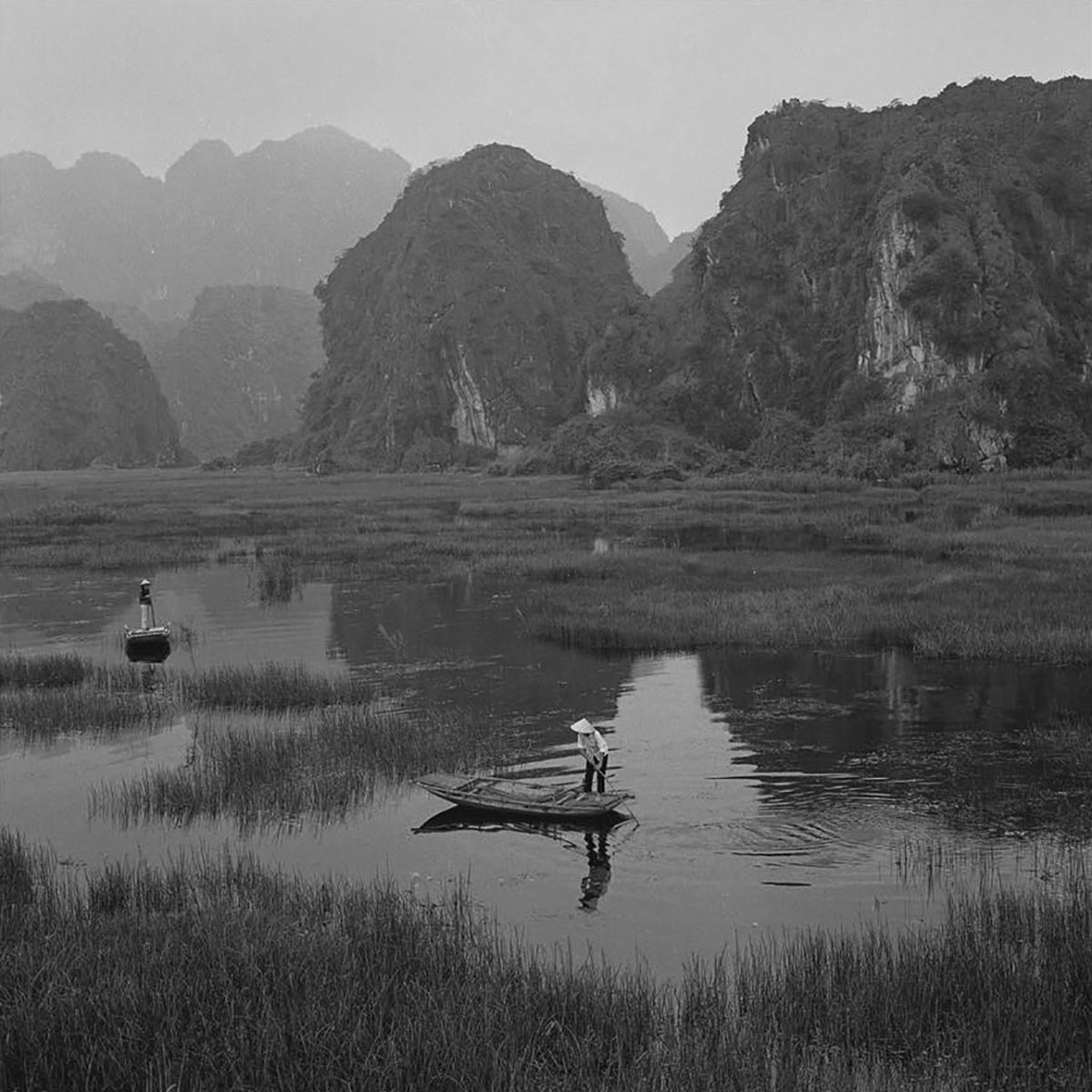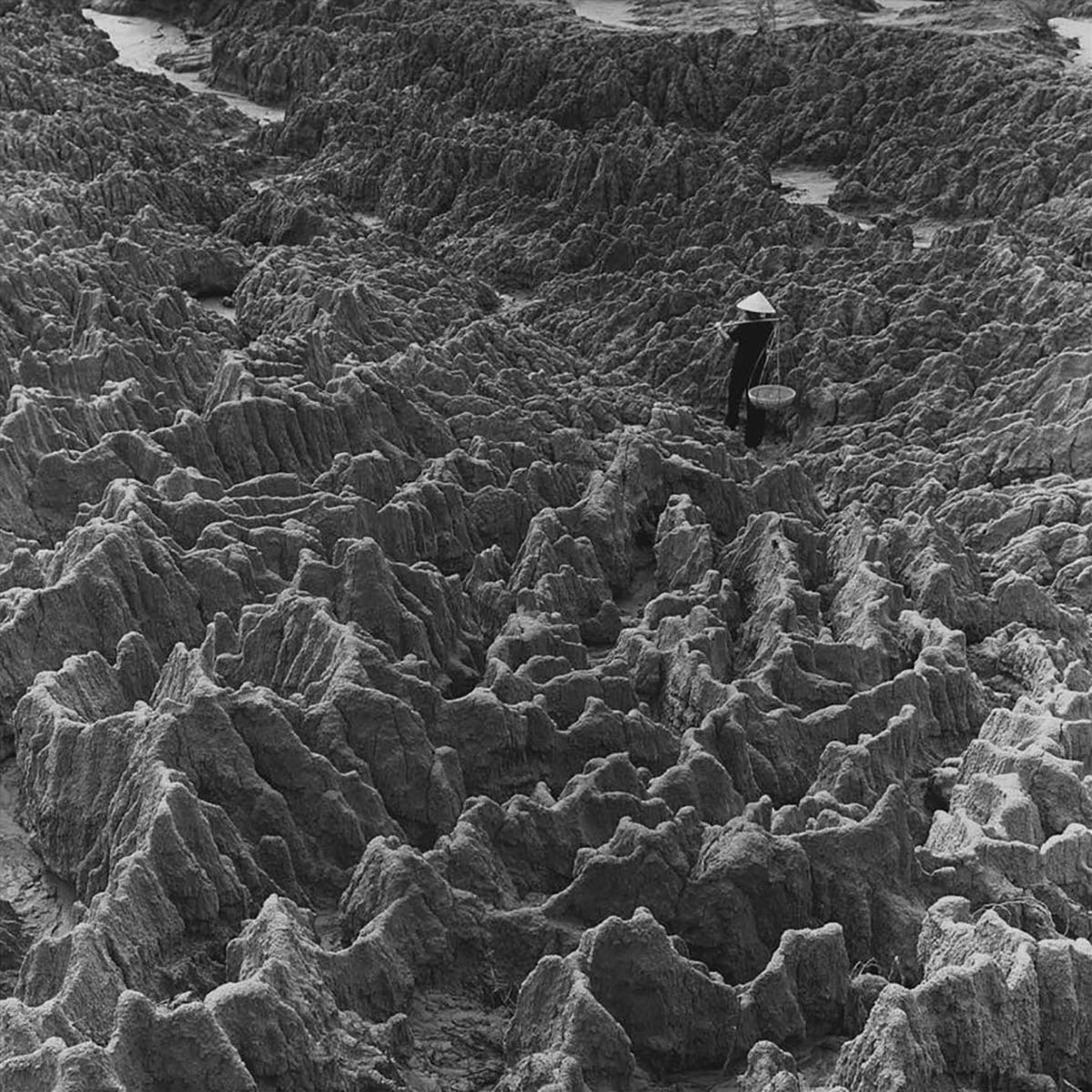 Long Thanh never really considers his work to have any critical messages or social meanings. Photography is meant to capture what he regards as beauty, using neat and standard composition: portraits of regular people, a busy salt field or the beach at dusk. No longer eager to earn titles and awards, Long Thanh still fervently shoots around every morning like what he used to do years ago. But sometimes he would contemplate about the future: "My only wish now is to make a photobook before I die, it would be a token of gratitude to viewers who love my work", Long Thanh muses while gazing at the pouring rain outside.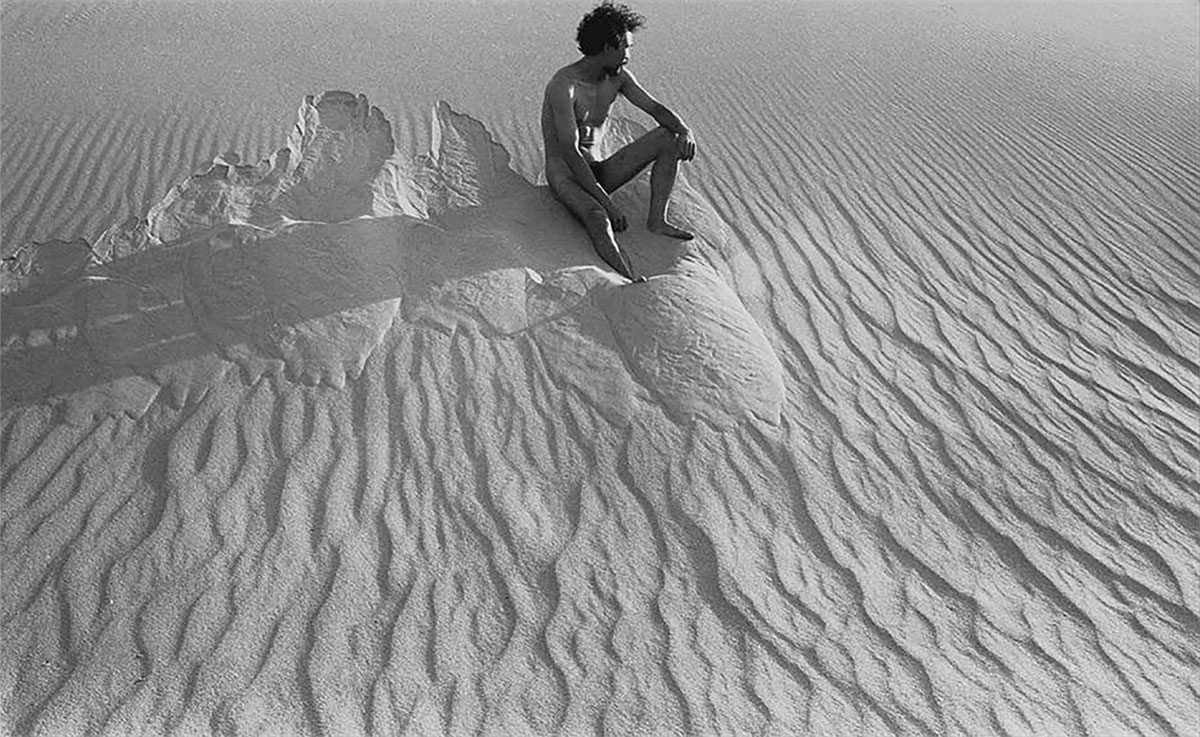 As the last light of day began to fade away and 4 bottles of red wine reached their bottoms, I could not suppress my curiosity and ask why he does not take up digital and color photography. Long Thanh answers with a slight smile: "Many people have done it better than me. Especially youngsters these day, they take incredible photographs! Also I love the darkroom and color is nowhere near as fun as black and white". Some remark that black and white photographs bring a sense of timelessness or nostalgia, or are even more "artistic". But personal opinions aside, what is left from this lengthy conversation is our deep respect to an artist / artisan who is dedicated to photography from the beginning til the end. As the night falls, Long Thanh waves the tipsy kids goodbye and remind us to wake up at dawn for a photowalk at a fish market nearby.
Mai Nguyen-Anh is a Vietnamese visual artist who has great concern in contemporary issues, now based in Hanoi. In 2016, he finished One Year Certificate at International Center of Photography in New York.
Follow him on Facebook and Instagram.