We found our way to the museum on a stormy Wednesday. After several stops to ask around, we followed the sinuous alley only to find a closed door with a plain-text notice "Open on Saturday and Sunday." We turned around disappointedly, but the storm did not pose any discouragement. Full of curiosity, we were determined to come back on Sunday. The door was still closed; it took about 15 minutes for a woman to come unlock. Matca was the only visitors that afternoon.
The problem has its root in nothing but a lack of expenditure. The museum only opens on weekends because villagers volunteer their free time and the third floor is still empty because "we want to but we can not," admitted Nguyen Van Huy, the museum consultant and also a child of Lai Xa village. Lai Xa Photography Museum is the first private, hamlet-level museum of photography in Vietnam, taking all its construction revenue and 150 displayed artifacts donated by villagers. The whole process including brainstorming, collecting data and constructing lasted only two years, since the investors were too eager to see the fruit.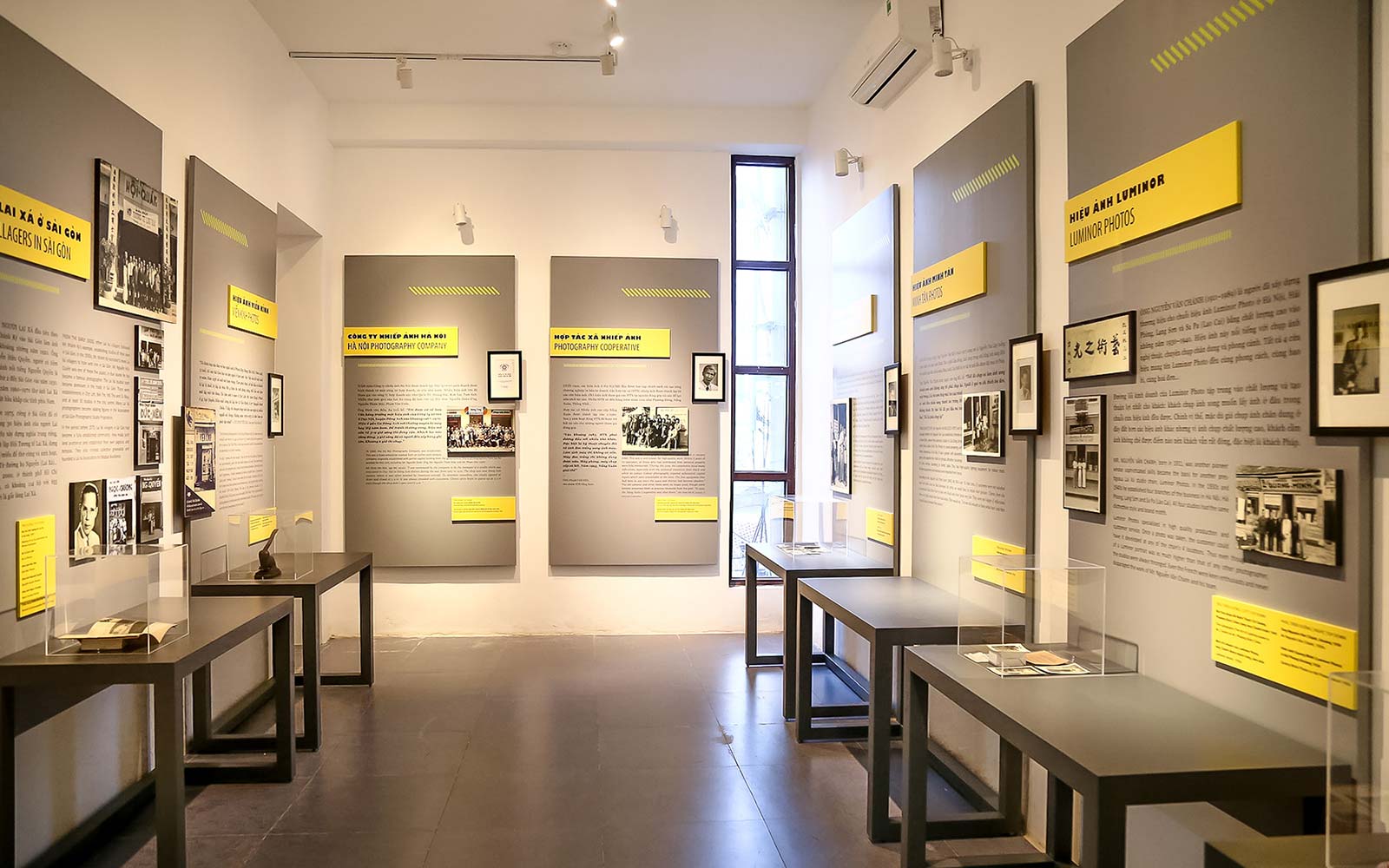 However, lacking in expenditure with a lot of "first times" does not mean sparsely constructed. Despite having looked through the news about Lai Xa museum, we were ultimately taken aback by the professional design and well-planned arrangement of the two floors. Each room was separated by a bordeux curtain, with aperture-shaped glass window for natural light and view of the village.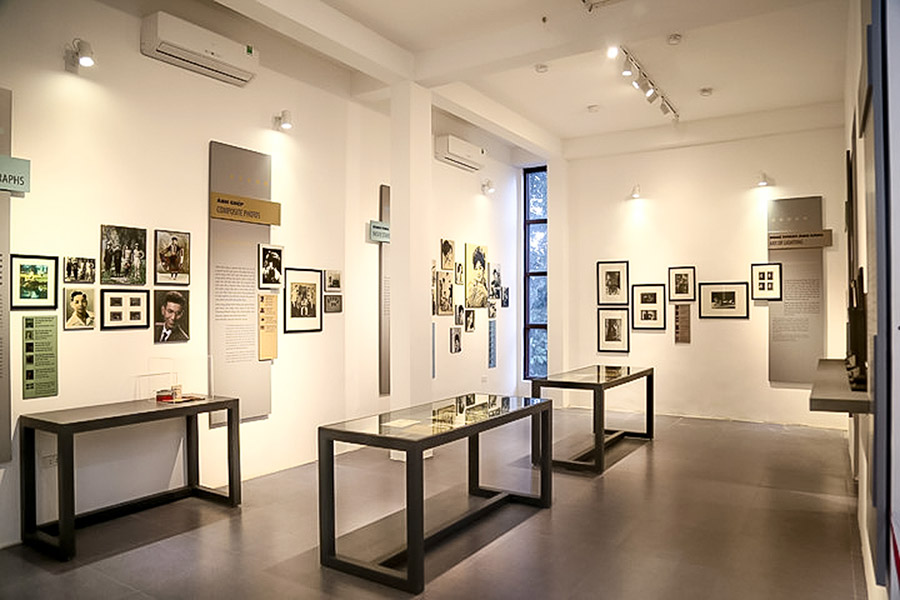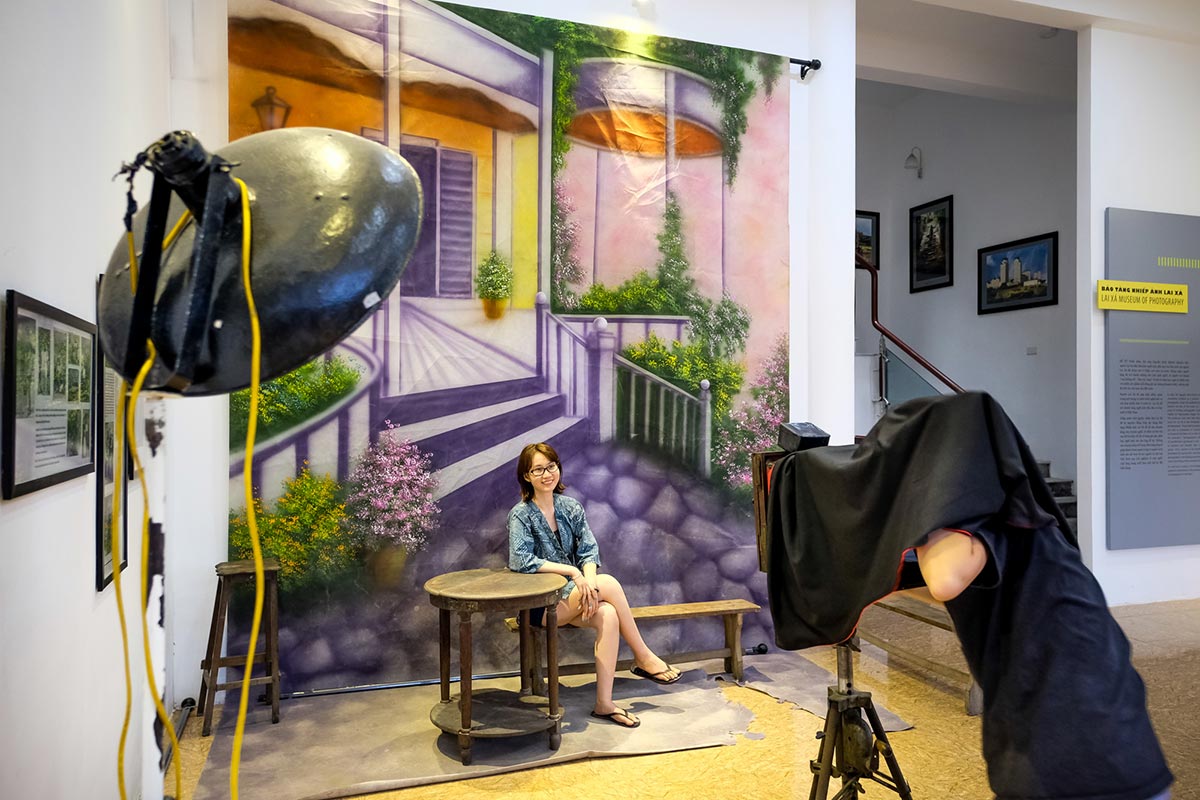 Walking counter-clockwise, the exhibition told a story starting from the 19th century, with the founding father Nguyen Dinh Khanh. From one studio Khanh Ky on Hang Da Street, the children of Lai Xa had dispersed throughout the country to build their own names. If the North had Central Photo in Ha Noi, Phuc Lai studio in Hai Phong or Minh Tan in Nam Dinh, Sai Gon also had My Lai, Thien Nhien studio and Vien Kinh studio.
What's more, in the 40s and 50s of the last century, Nguyen Van Chanh had created the brand Luminor Photo with a total of 4 branches in Lao Cai, Lang Son, Hai Phong and Ha Noi. Customers could receive their taken photos anywhere in the four studios. Outstanding quality deducted from imported Lumière from France, dedicating "customer service" as well as consistent receipt and package printing style at that time had put Luminor Photo on the map. Such system worked so well that we nowadays still have a lot to learn from.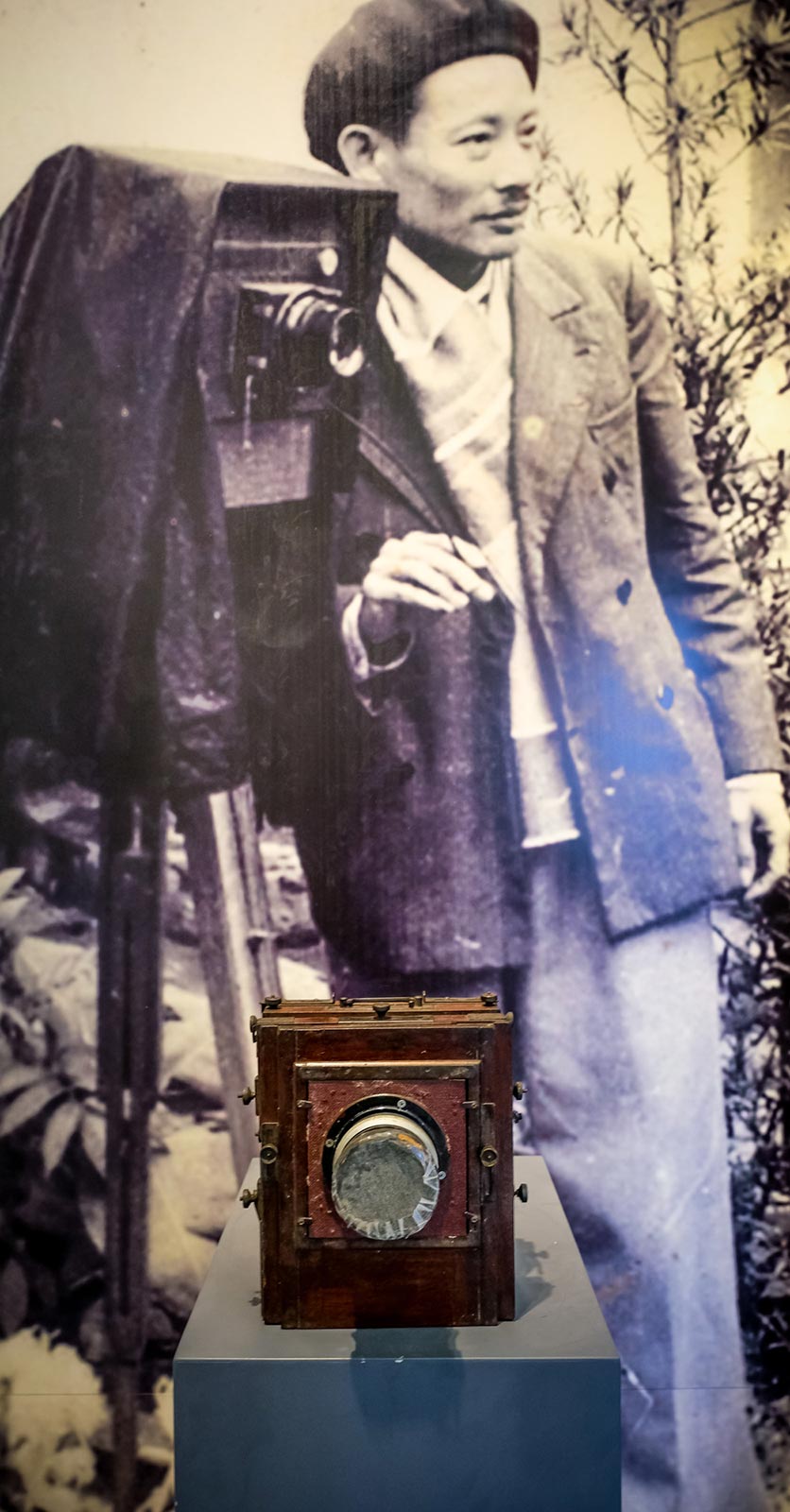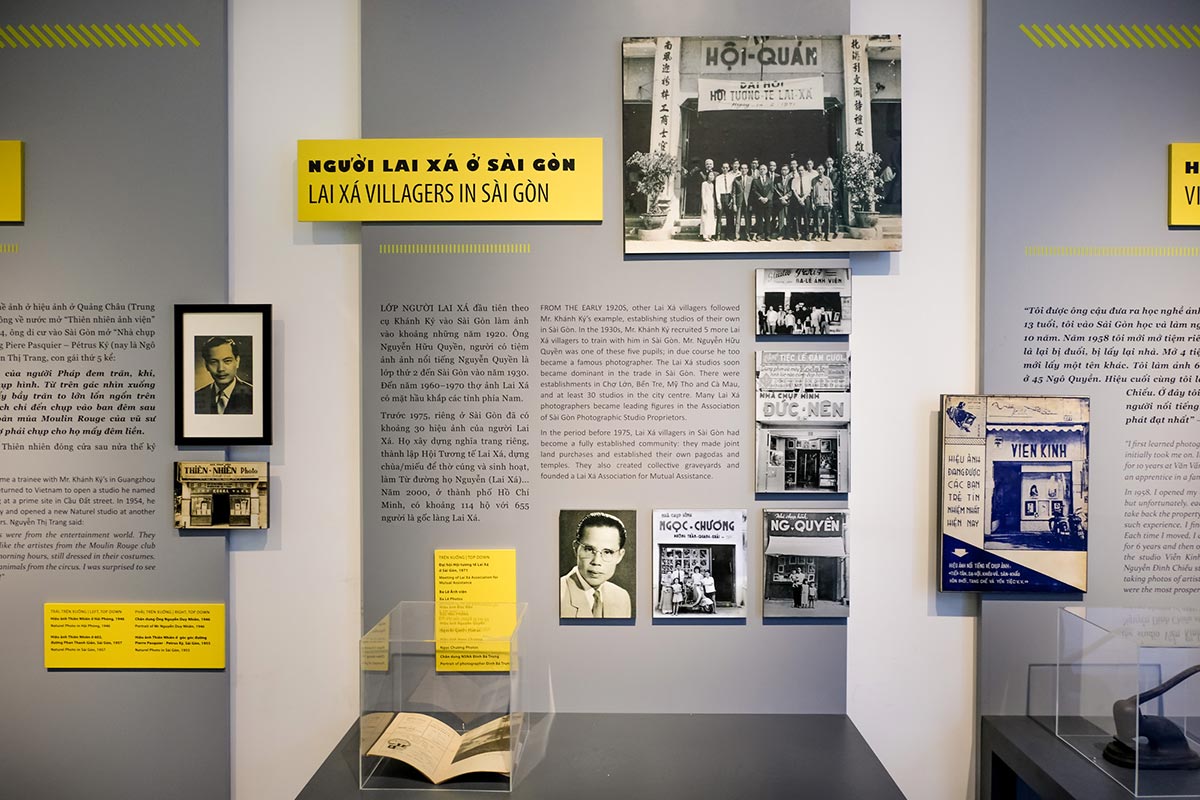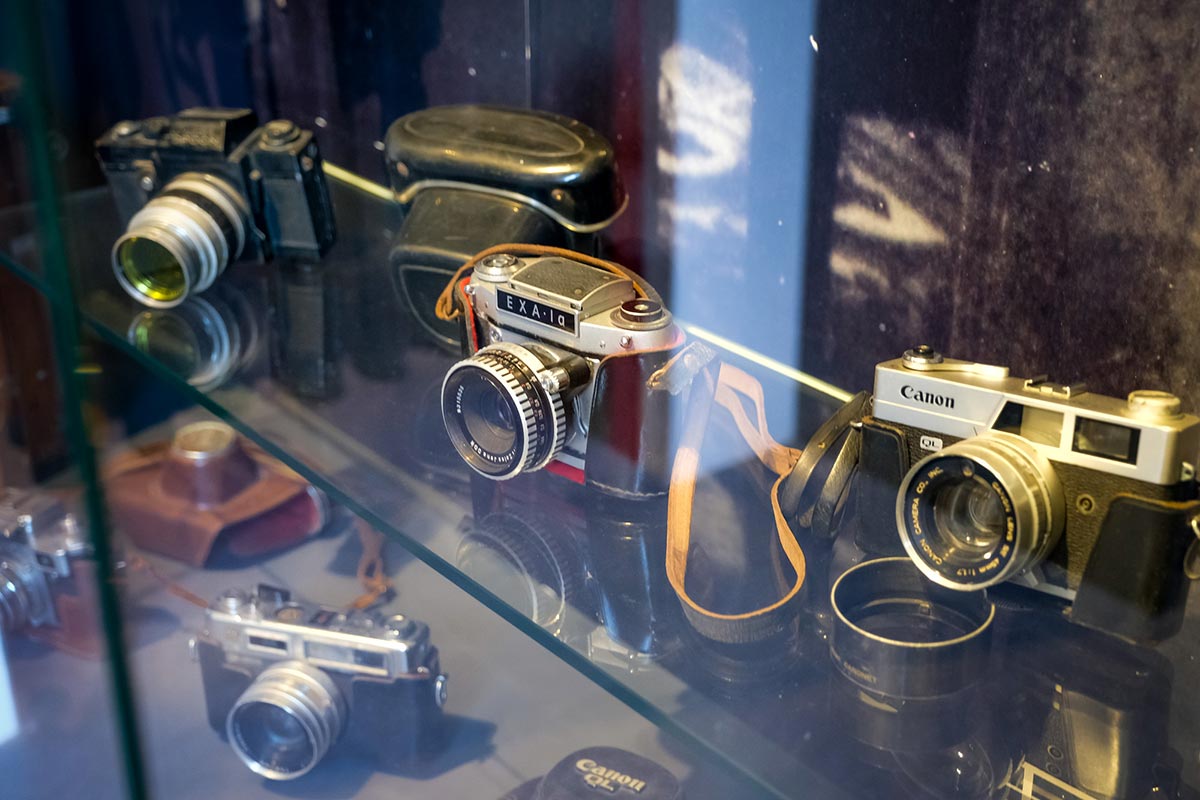 Besides pictures and annotations, artifacts collected by Lai Xa residents partly demonstrated handwork photographic processing that was representative of the 19th and 20th century: a red-walled room with film developer chemicals and an old-school enlarger placed beside an magnified portrait of "darkroom king" – the once eminent photographer Pham Thanh. The outside show-case displayed an antique collection of Canon QL, Exa, Praktica… and wet plates that had faded as time went by.
But the most intriguing aspect was the milestones in the local photography history that those who only learned from Western sources like us never got to know. Thinking that wartime hardship prevented somewhat luxurious spending like studio photo is totally wrong. Together with wartime photojournalism, studio photography also emerged to answer to the increasing portrait picture demand, which was a trend while at the same time a realistic call of soldiers to record their youthful image before leaving for the frontline.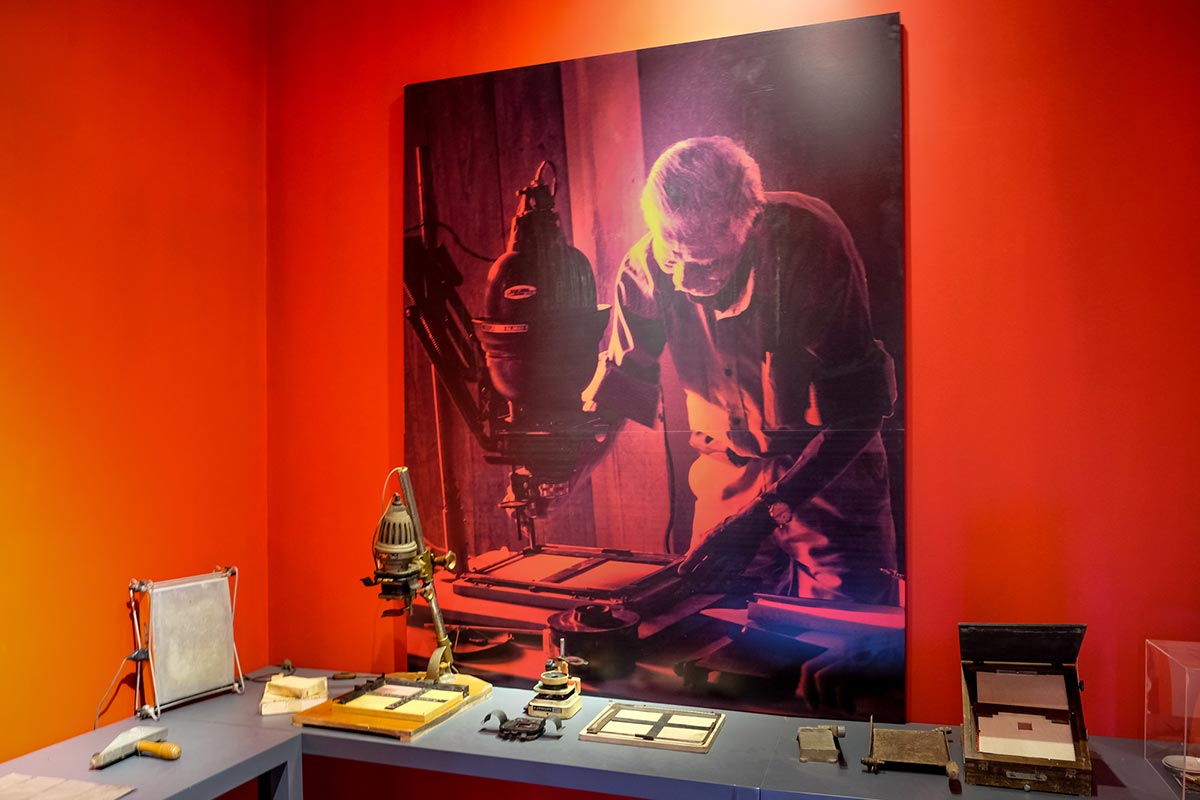 On the other hand, Saigon in the 60s witnessed a bloom of artistic photography in show business when photographer Dinh Tien Mau is a household name. Figures that had posed in front of his cameras included singer Chi Linh, miss Tham Thuy Hang, actress Thu Thuy… Some pictures were reckless to the extent of swimsuit female models or half shoulder dress, fuzzy hair and bold eyeliner.
As a result, color correcting artisans such as Pham Dang Hung in the North and Nguyen Huu Quy in the South appeared to retouch B&W photos into colored ones. Ancestor veneration culture also shifted from using ancestral tablet to using ancestral picture. These are things we normally take for granted nowadays but contain within themselves the movements of an eventful period.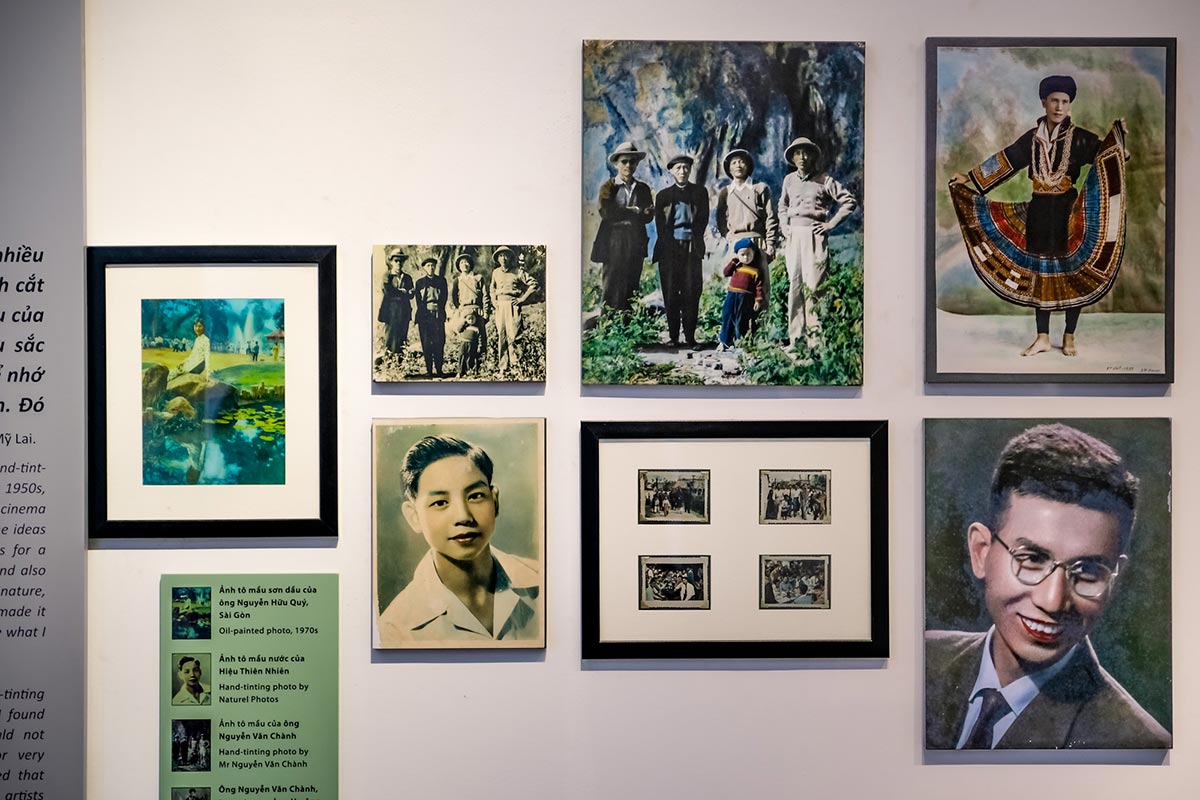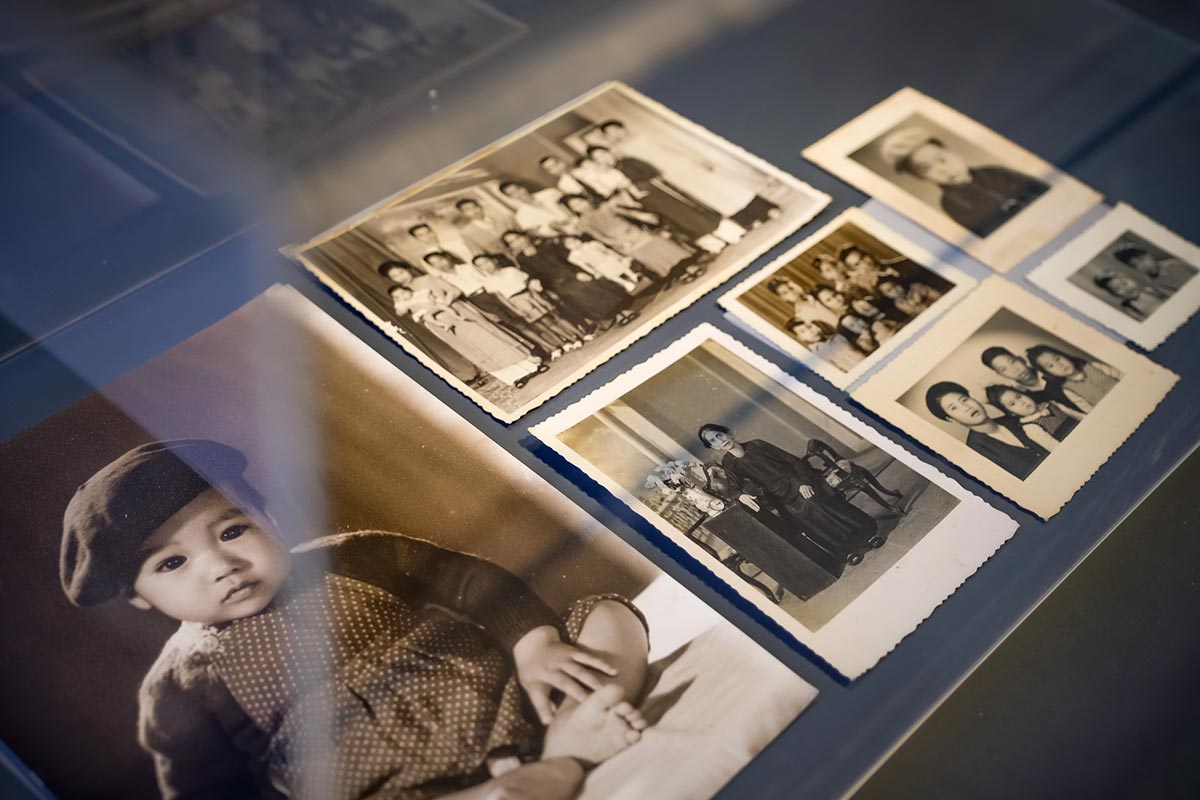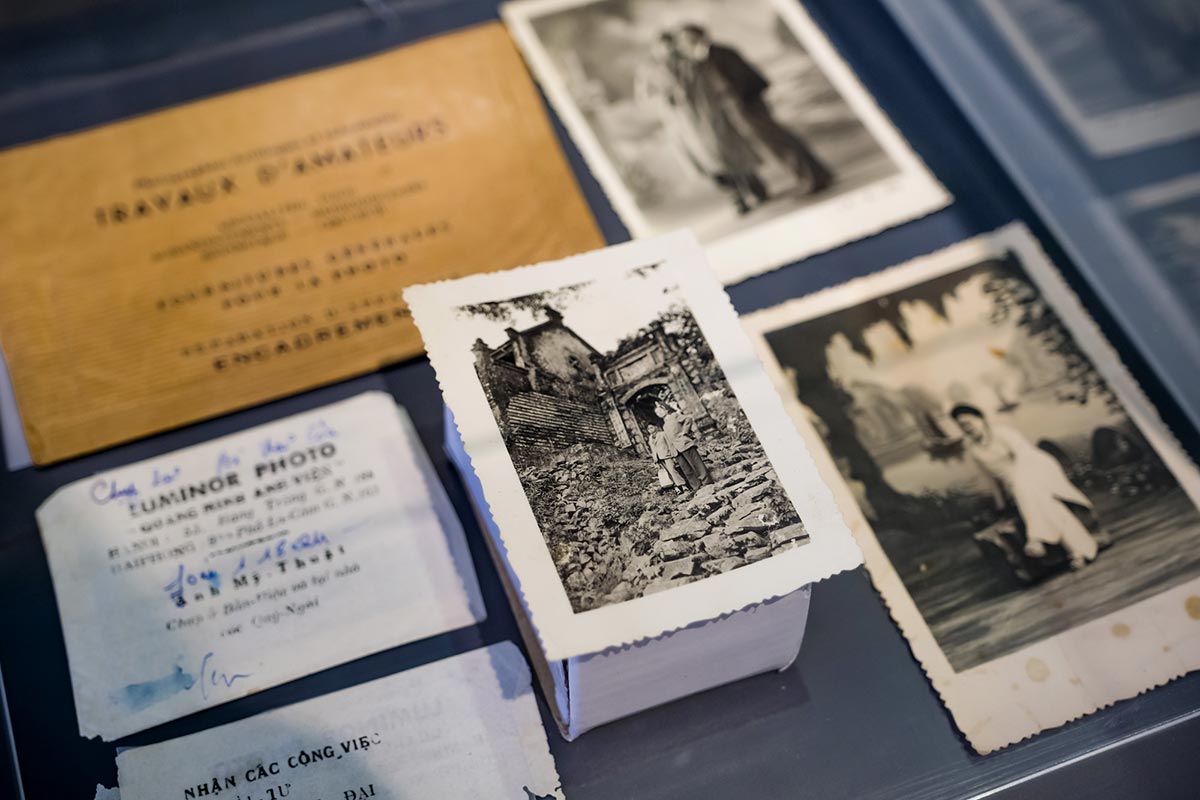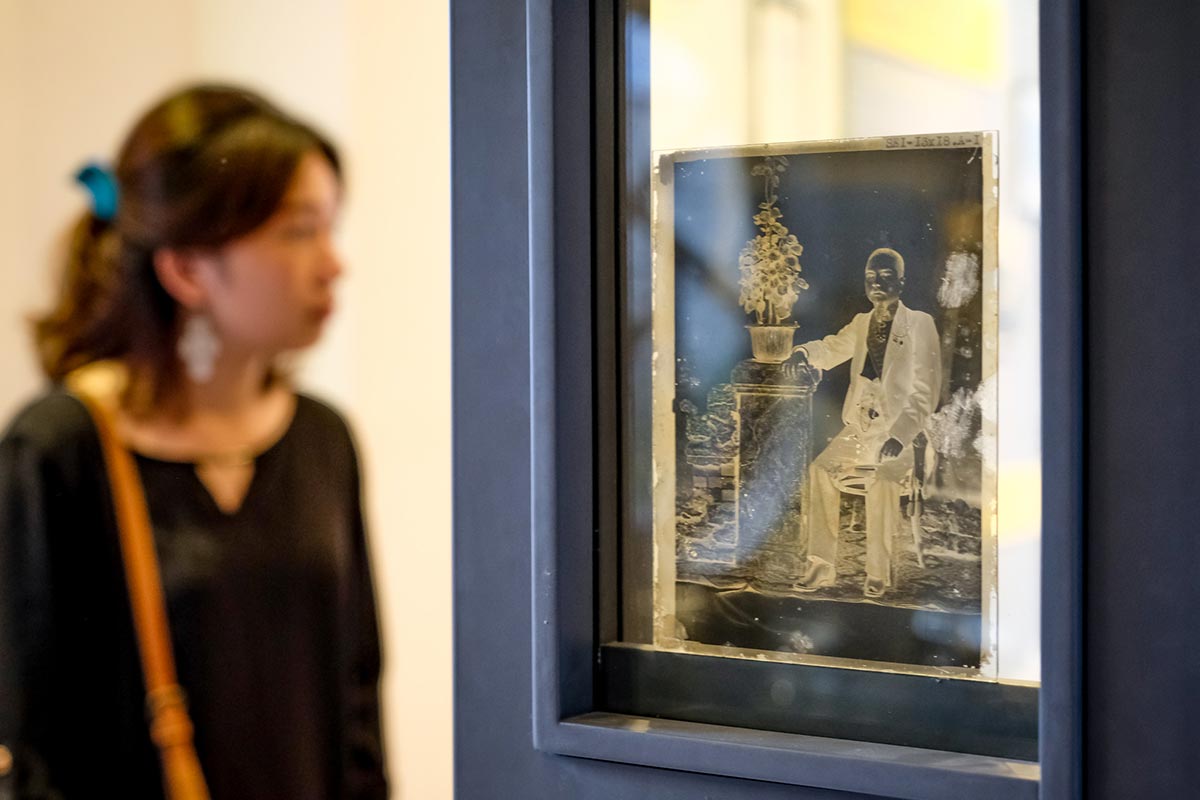 In a cozy discussion with Dr. Nguyen Van Huy, we had a chance to listen to his sincere and passionate sharings. Further than tourism development target for the capital that has more eating places than cultural ones, the museum plays a role of capturing a historical time in which photography in particular and economy in general flourished.
"The elderly has been very weak lately, so the whole [project] is salvaging in order for the future generations to understand their predecessors. Without Lai Xa Photography Museum, nobody would know how profound they are. It is the Lai Xa villagers that have contributed to the Vietnamese photography culture."
We came back heavy with thoughts. About the sudden halt of the once burgeoning photo studios, about the too fast-paced life that left the young unsure of their roots, and about the conundrum of cultural conservation. Such passionate cultural projects should have more appropriate investment from the authority and more enthusiastic participation from the youth. Starting with the interview with color correcting artisan Pham Dang Hung, we are rapidly on the look for artists and artisans belonging to the former generation, in order to collect the historical puzzles before they become bygones when a cold breeze knocks.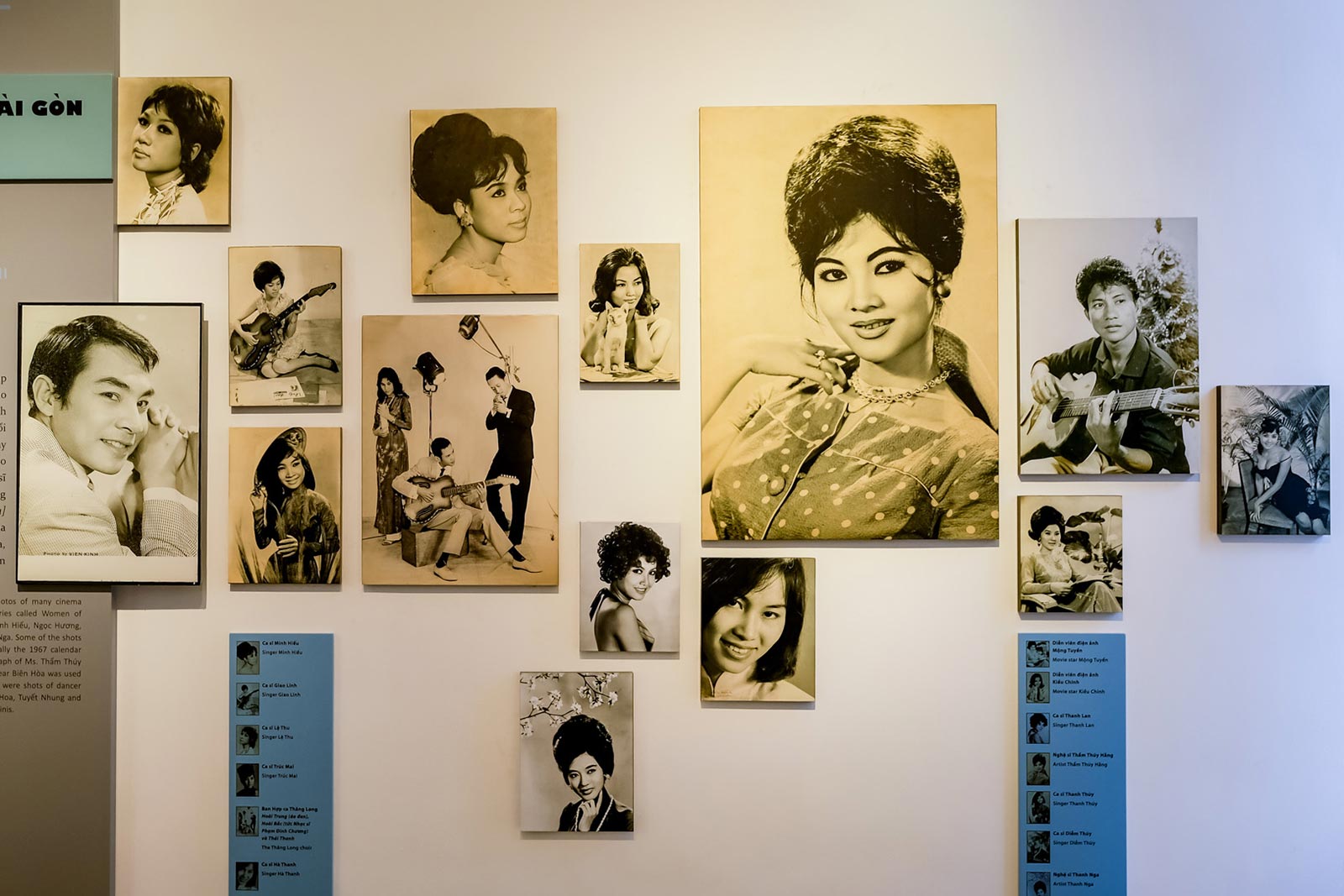 Lai Xa Photography Museum
Lai Xa Hamlet, Kim Chung, Hoai Duc district, Hanoi
Opening hours: 9:00 – 16:30 Thứ 7 Saturday and Sunday, week days by appointment.
Contact: Mr. Nguyen Van Thang – 0912.991.795 or Mr. Nguyen Van Xuan – 0164.960.7922