Starting this July, Matca is honored to invite Thanh Nguyen – a young, enthusiastic photojournalist from VnExpress to select and introduce high-quality series that are both visually striking and able to deliver news to our beloved readers every month.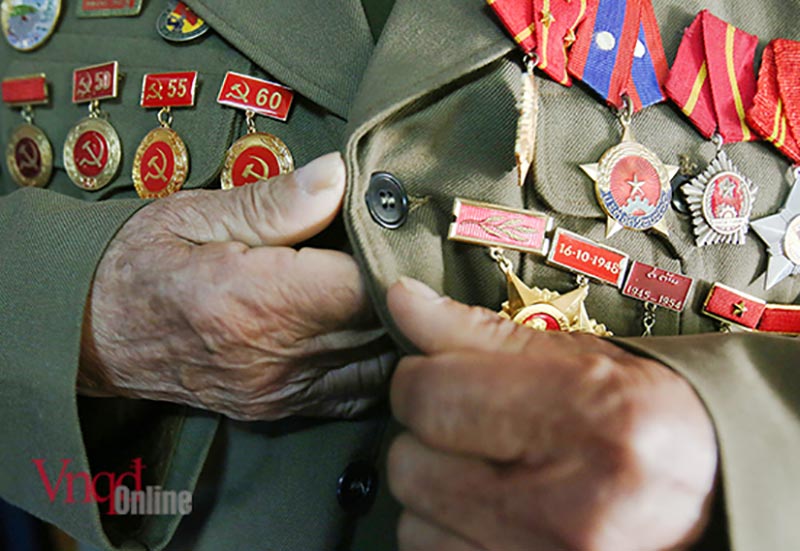 "The veteran and memories of war" – Van Nghe Quan Doi
A modest story about the Dien Bien veteran as an admirable example in both wartime and postwar is vividly told through the lens of photojournalist Ngoc Thanh. The intimate approach, the neat and detailed storyline together with content-filled notes provide the audience with a closer and more humane outlook on the veteran character in postwar time.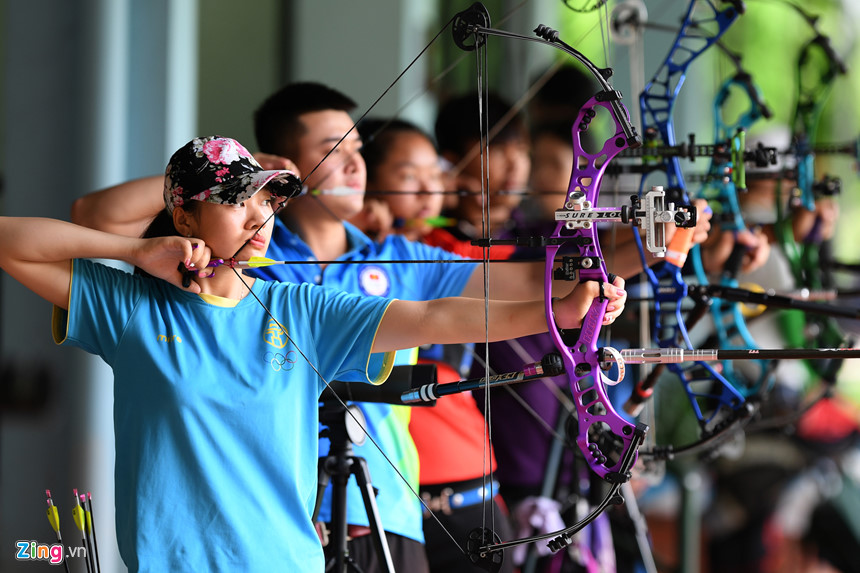 "Inside the headquarter of Sea Games gold medal hunters" – Zing
With personal experience, photojournalist Tien Tuan conducts a highly topical report before the start of Southeast Asian Games, giving readers a tour around the headquarter of Vietnamese gold hunters on a rush for Sea Games 29. The series includes plenty of nice moments of training athletes in scarcely equipped facilities. However, if quantity was more carefully tailored, avoiding repetition of frames of different sports, the lay-out would be better and more appealing.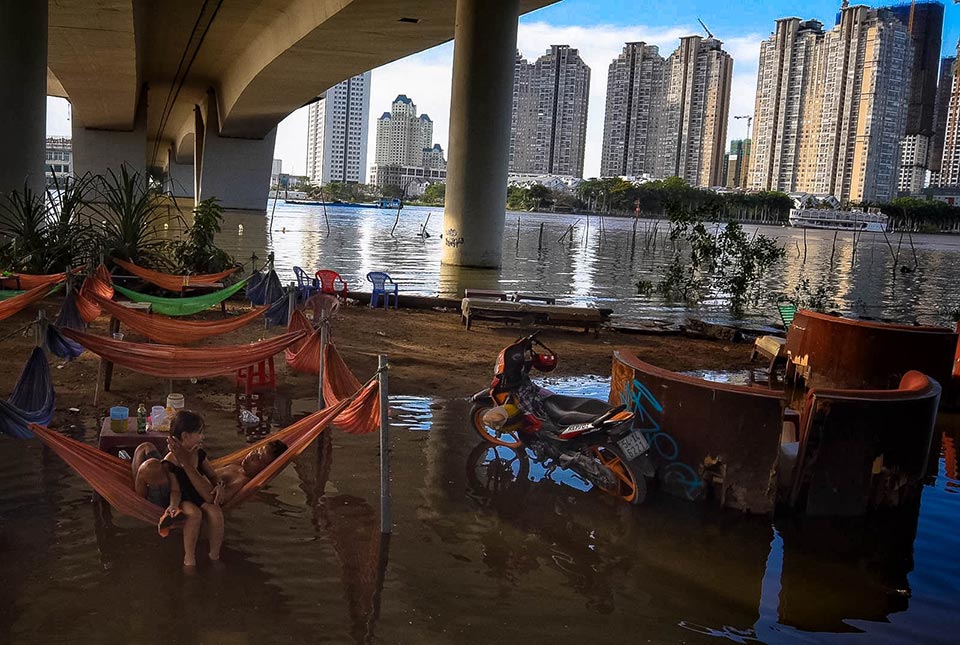 "In Saigon, rural life clings to Southeast Asia's future financial hub" – VnExpress International
A smooth collaboration between photojournalist Thanh Nguyen and street photographer Cuong Tran – a native of Thu Thiem. Cuong Tran has stayed close and portrayed the remaining puzzles here throughout the years with impressive visual motion pictures. The careful arrangement of pictures about life in Thu Thiem during development by Cuong Tran and buildings in construction by Thanh Nguyen adds to the comprehensive and highly newsworthy story of urbanization in District 2, Ho Chi Minh City.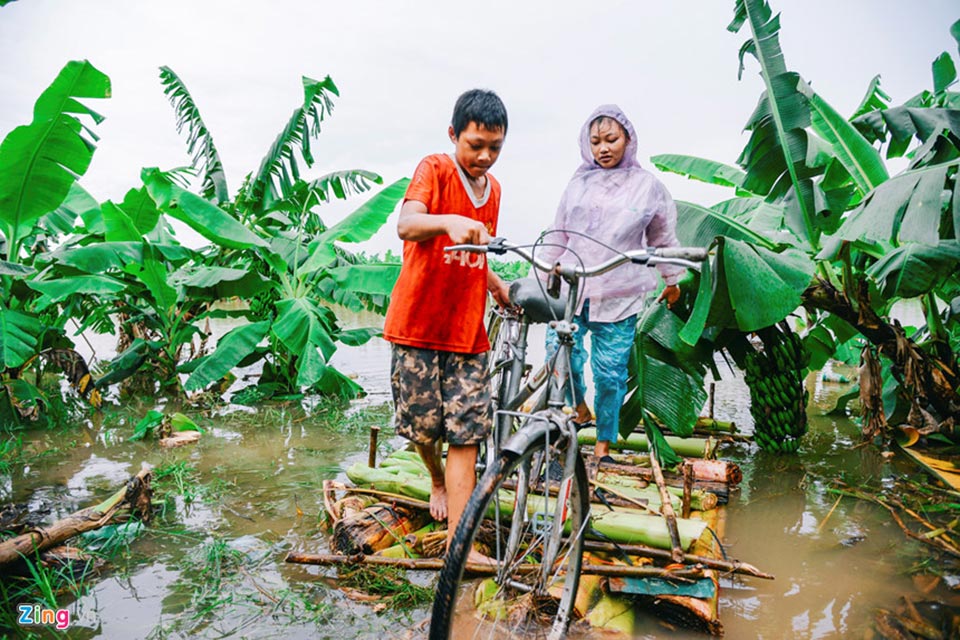 "On the oasis within the flooded Hanoi" – Zing News
Reporter Quynh Trang follows residents on Red River bank during diluvial season in the North which causes water level to rise to 6,5 meters, drowning thousands of banana trees. On the oasis in the middle of the capital appears the scene of residents riding handmade rafts made of banana trees to travel to buy food and clean water. Such intimate images not only serve to deliver news but also provide us with a better understanding of direct suffers of natural disasters.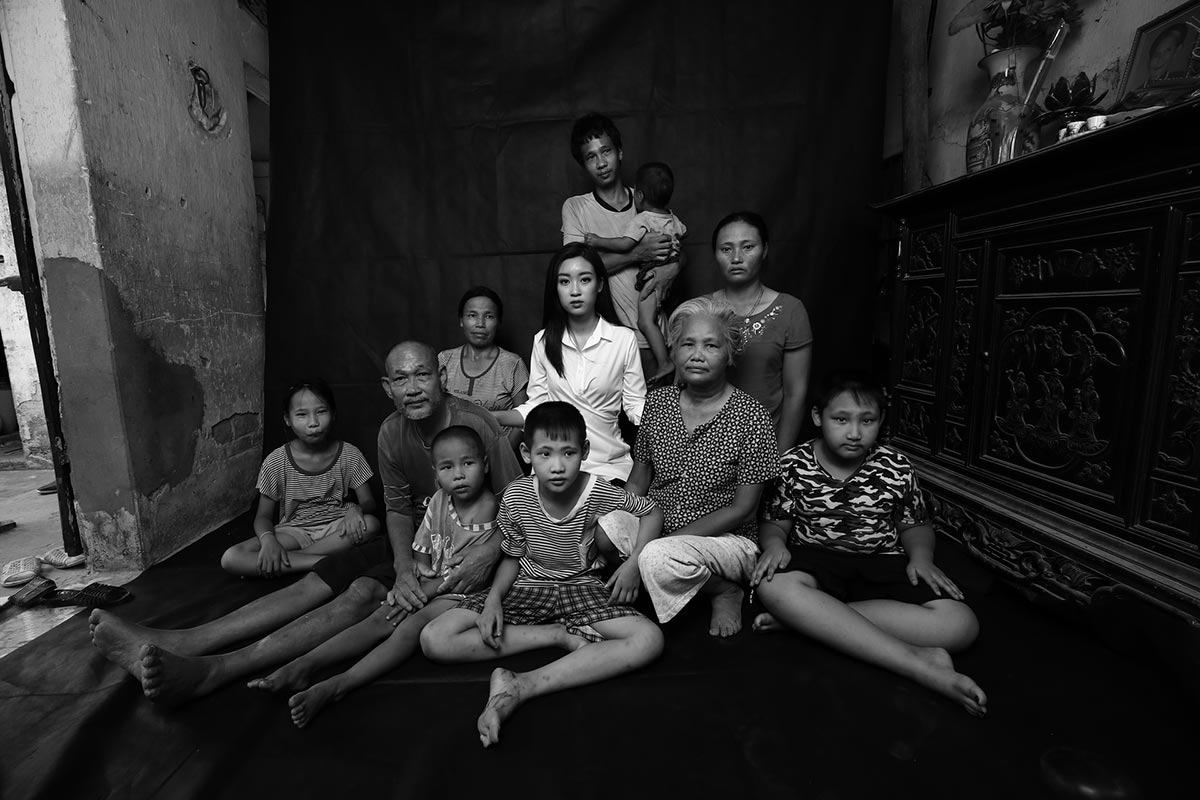 "Unrecognized victims of Agent Orange" – VnExpress
The tale of agent orange victims is not new, but the approach introduces an alternative perspective. It places Miss Vietnam Do My Linh – representing a fortunate future generation of Vietnam on the rise, next to people of the same age whose fates have been twisted towards the dark, even oblivion, renewing the subject matter and delivering it in a more sensitive manner.
Thanh Nguyen is a photojournalist for VnExpress. He cares about social, cultural and humanitarian topics. Before starting to work in Saigon from 2016, Thanh was based for 6 years in Central Highlands and South Central Coast of Vietnam.
"In Focus" is a series that highlights outstanding photo essays in the past month so our readers can keep up with the news and learn about building a visual story. This is also to express our gratitude to professionals working around the clock to keep the flame of photojournalism alive.