It is easily recognizable that I am not the only alumnus coming back to Angkor Photo Festival 2018. Now running its 14th edition, the festival is the most long-standing annual photography event in Southeast Asia and considered a nurturing hub for a great number of emerging photographers, many of whom have returned as volunteers, organizing members and tutors.
Following its scaled-down event in 2017, Angkor Photo Festival re-introduces its programming of public exhibitions and projection showcases, as well as relaunches its professional activities. The workshop – the very core of the festival – stays tuition-free, with the participation of 7 mentors and 30 students all over Asia. On the last day when the hectic schedule has cooled down, I finally have the chance to sit with Jessica Lim, the newly appointed director who has been coordinating the event since 2010. She talks about keeping education accessible, the changes that come with the passage of time, and the importance of the alumni community.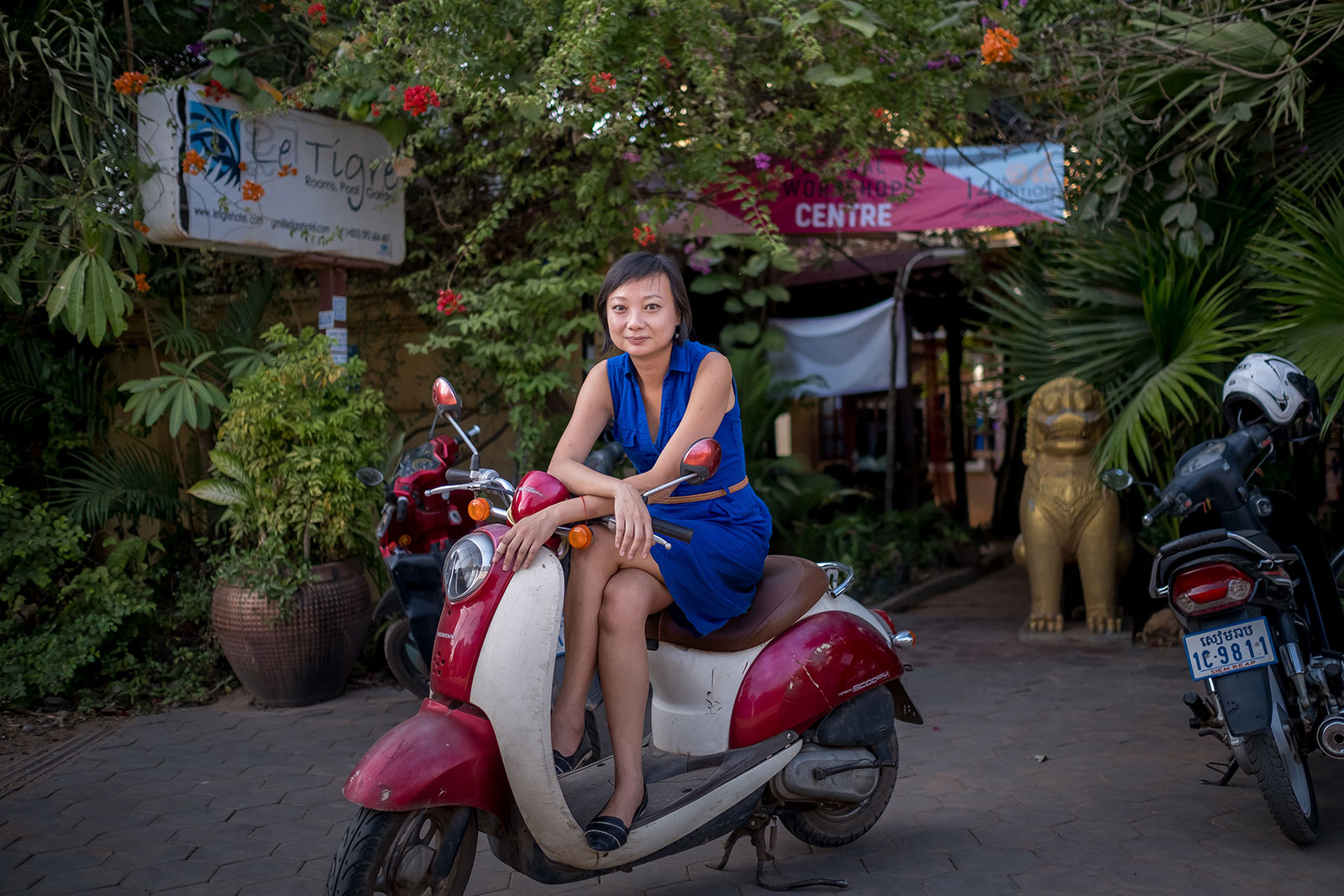 Congrats on the newly appointed festival director position after many years supporting the festival. How did that come about?
I took a break in 2017 to work with One Eleven Gallery. At that time the then-director Jean-Yves Navel has stepped down so the organizing committee took the initiative to group themselves up and had a very important discussion. At the end of the meeting, they asked if I would be willing to assume the director position. For me, was quite daunting to think of that. The organizing committee has given me a lot of room and support to help me come into this new role, and the entire new direction we're looking at right now is thanks to their initiative.
The 2018 edition is stated to have an Asian-majority organizing committee. Why is it important?
We start to promote the point about being Asian-led because we wanted to highlight the nature of the team that was leading this new direction. Although a lot of them have been with us for many years, this was the first time the organizing committee stepped up to push this together as a group. For me, it is time the outside community have a better understanding of the core people that were not visible before.
In the international scene, there is now a significant movement calling for diversity, for actively looking at ethics of representation, for inclusion, for new points of view from different parts of the world. But if we look at festivals like Chobi Mela, Photo Kathmandu and us, we have been doing it for a long time in our own ways. Although we are based here and mainly have regional photographers, we do see ourselves as an international event. Photography as a language is international and generally speaking I don't see any need to impose geographical boundaries on what we look at.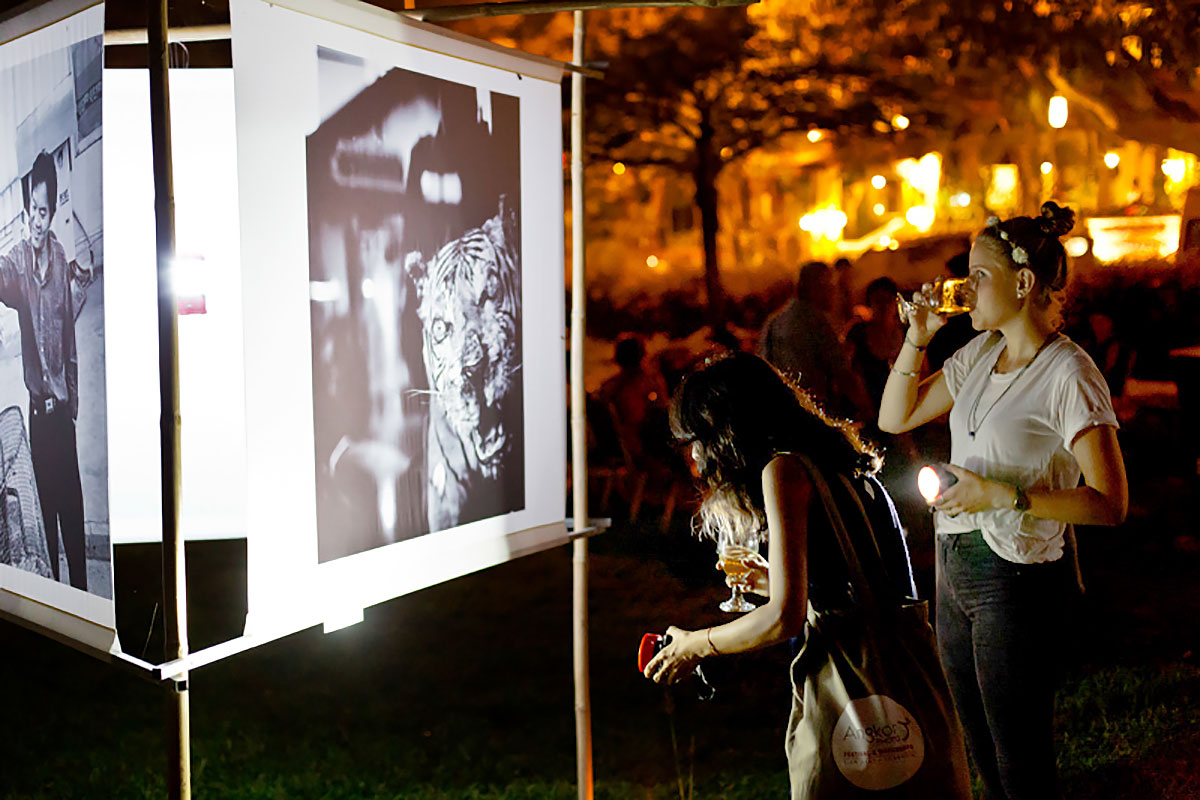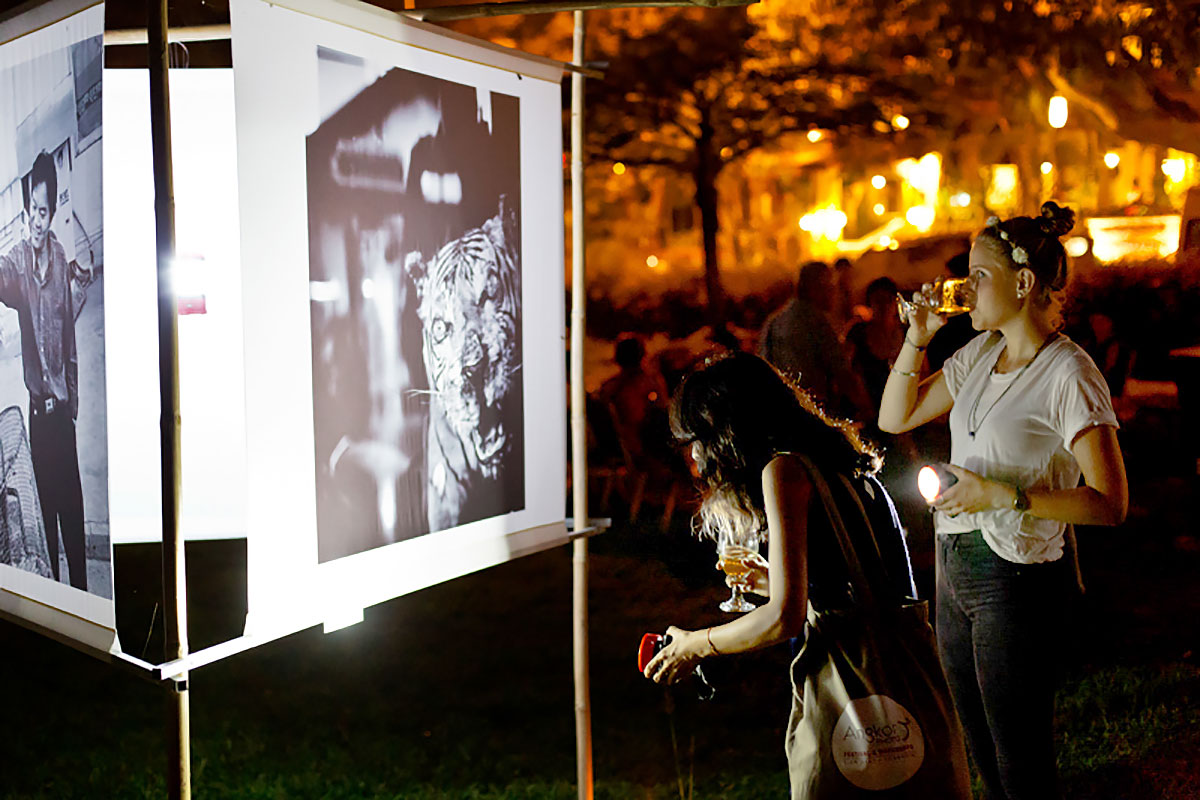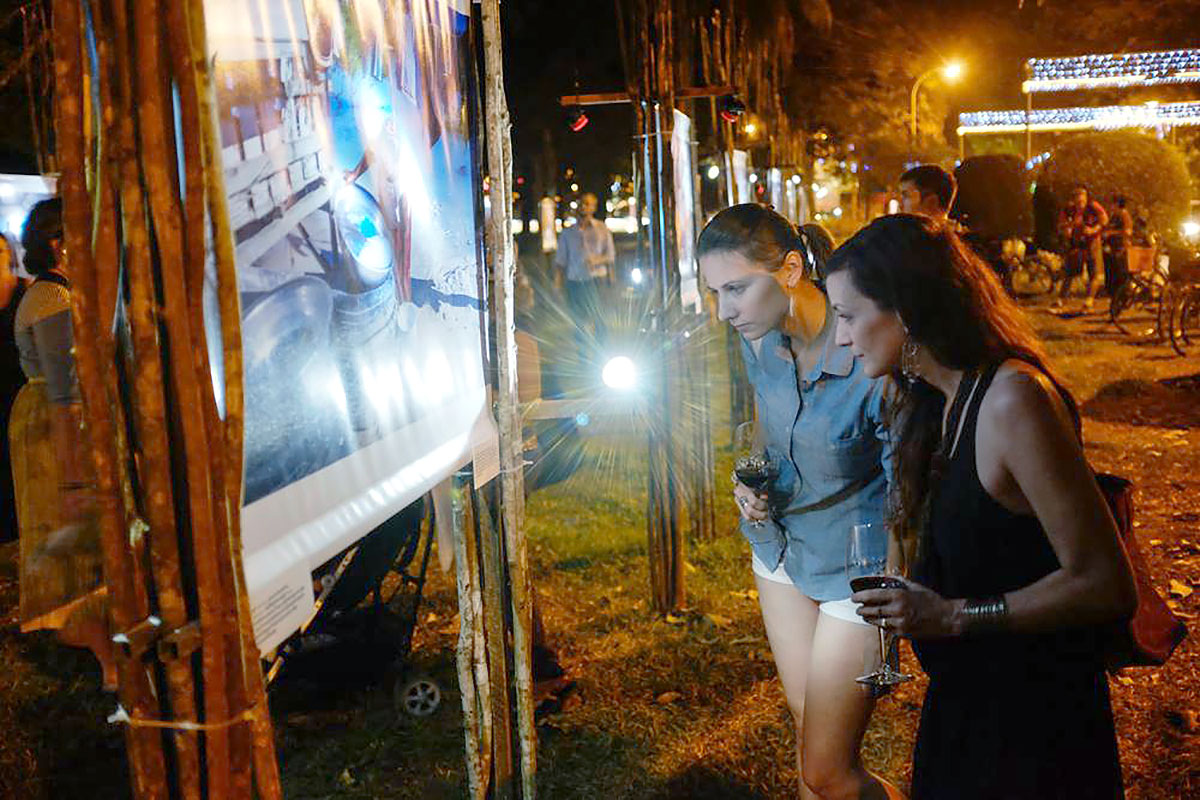 For you, what has changed and what has stayed the same in Angkor Photo Festival?
The biggest change is the expansion of the style of photography and what photographers are interested in, which come with the passage of time. When we first started out, we had a strong focus on documentary and reportage. Over the years, that has expanded rapidly. One of the reasons is that the tutors encourage students to explore what matter to them. This is not a prescribed workshop, so the works are a reflection of what the students want to do. The work produced in the festival over the last 14 years offer an archival look at how photography has changed in the region, in terms of subject matter, style and approach.
Over the years, the community has grown bigger and closer together because that is what time does to you. That community is the most valuable, and is something you can't buy or create artificially. One of our long term goals is for this event to be self-sustaining, meaning to attract people to come back to contribute, then step up and take over, so as to always have fresh blood, fresh insights and perspectives. We won't be able to do this without alumni coming back. Now they form than half of the organizing committee.
Regarding things that stay the same, the workshop as well as the Asian photographers that attend is always our core mission. The public and festival goers might not see that as much so we're thinking of ways to make that more visible. The participants work very hard on the workshop.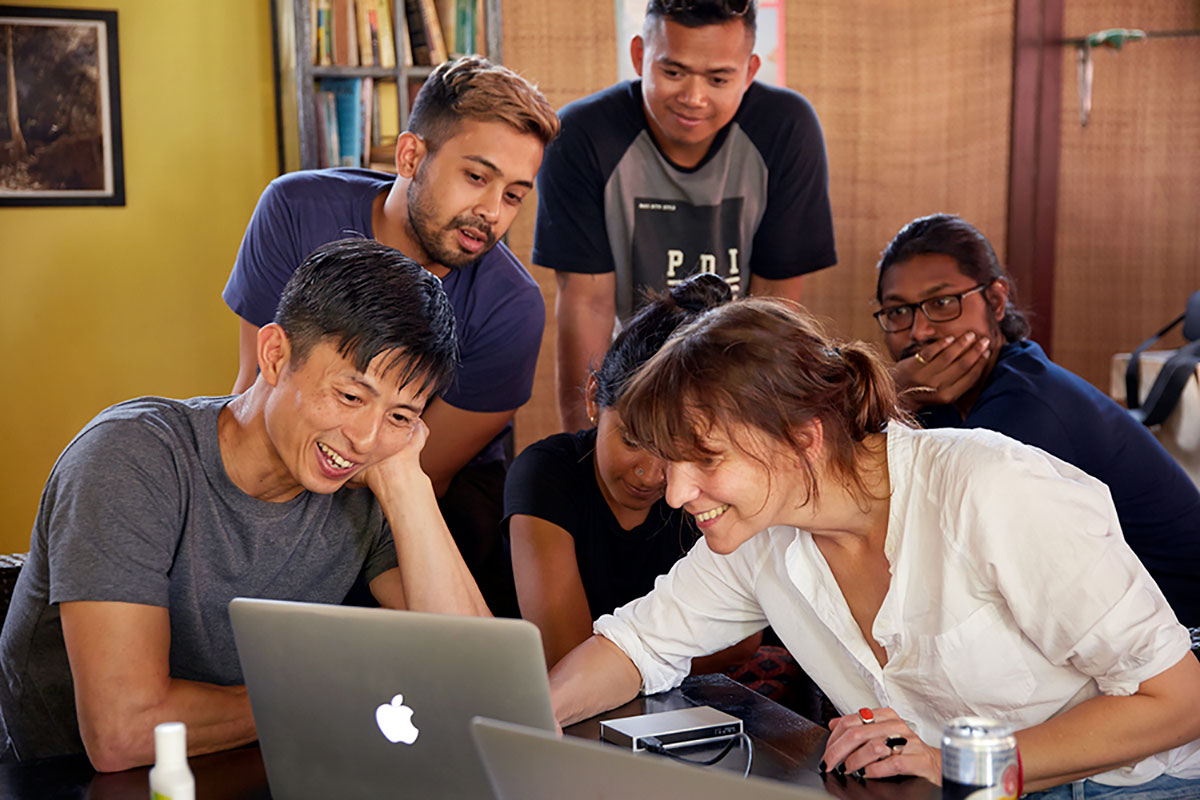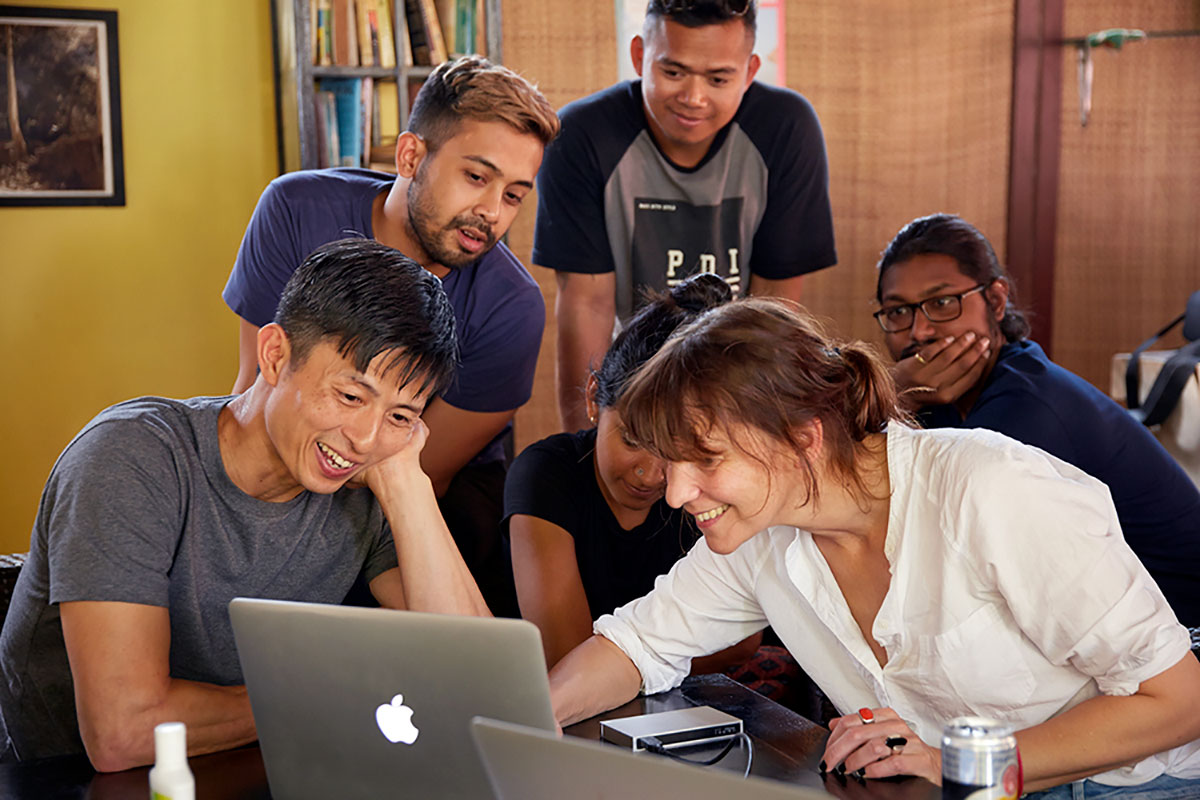 Angkor Photo Workshop has always remained free despite having high profile tutors. You have also written about the commercialization of education becoming the dominant model and how the workshop strives to remain accessible to all Asian photographers seeking professional development. Can you elaborate more on that?
Economic inequality is a very serious issue both in this region and also of course in the rest of the world. For us, it is important to try to reduce as much as possible the financial obstacles faced by emerging photographers, especially as photography is already an expensive profession to be in.
In a simplistic way, having a workshop in Asia is already more affordable because travel costs are cheaper for Asian photographers. Cambodia remains a fairly cheap place for people to spend time in, thanks to lower cost of food and daily expenses. In terms of budgeting, it is less intimidating for young photographers to come spend a week here.
But apart from that, this is also connected to the idea of representation – who gets represented, and who gets to do the representing. As part of the festival, we've spoken about a "post-colonial response" which refers usually to how our part of the world has been represented visually in history and the global political structures that gave rise to that.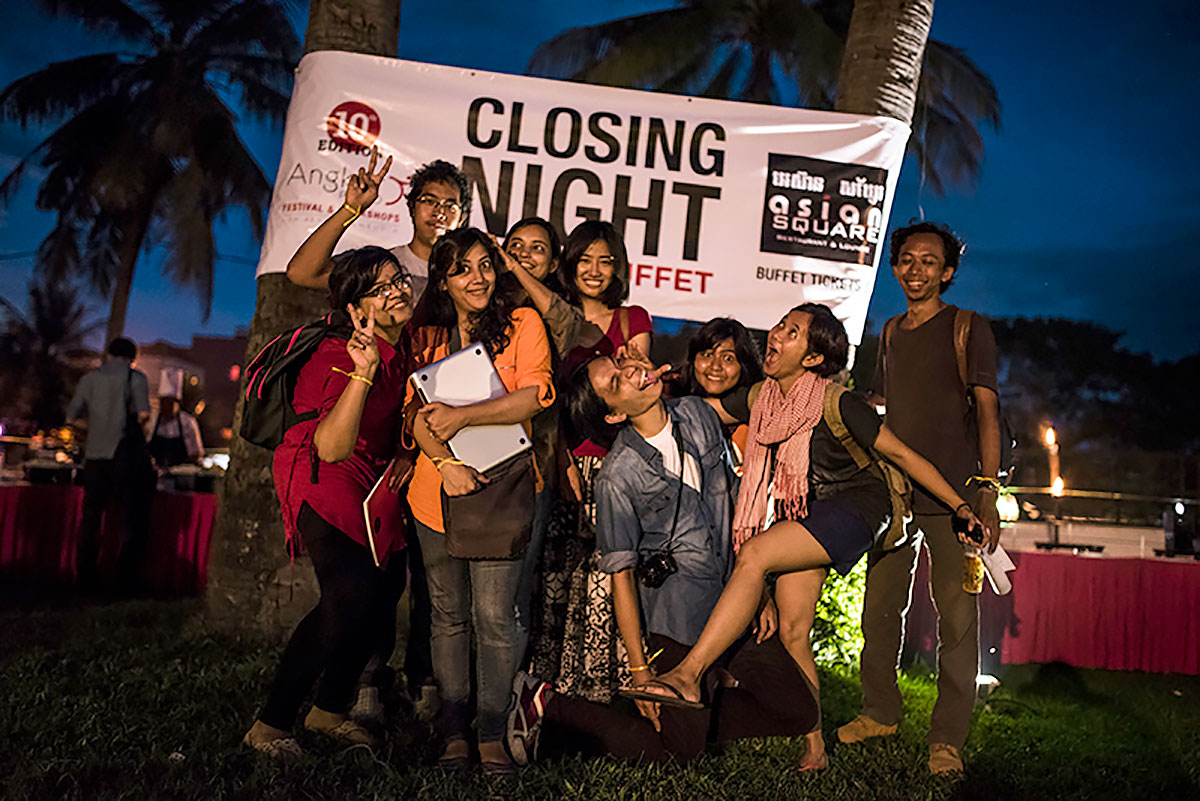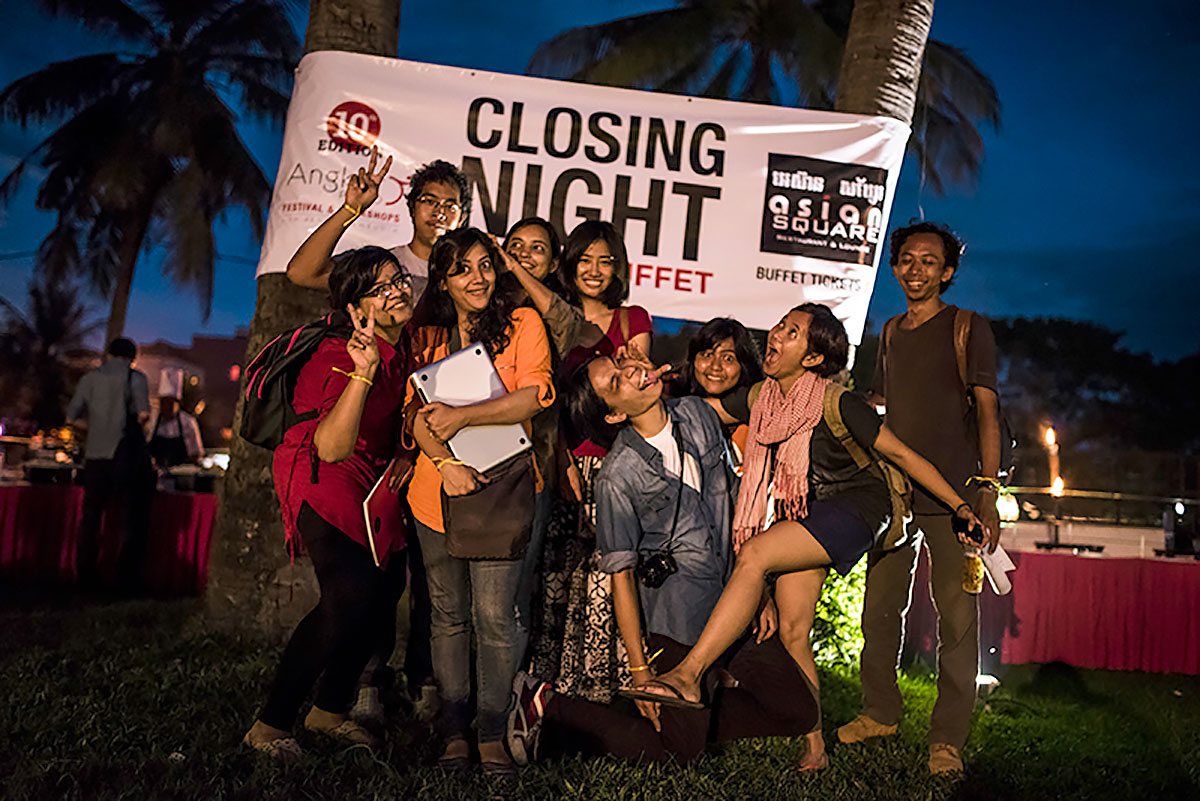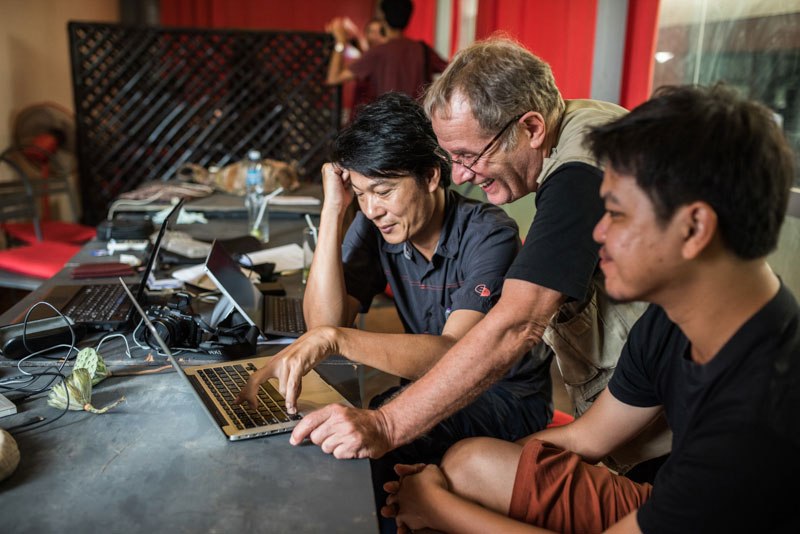 But if we move away from the "East vs West" dichotomy in which lines are drawn between nationalities and cultural backgrounds, looking at this same issue through the lens of economic disparity reveals the same problems. The question of who gets to look and who gets looked at is just as pertinent within our own communities and cultures. This is also part of the reason behind keeping the workshop free as we adhere to the principle that educational and economic opportunities should be freely available to all. It isn't a perfect solution but I see it as us doing what we can to play out part.
The other thing that people may not know, is that all our tutors are volunteers and do not earn a teaching fee from being a part of the workshops. This has definitely helped us a lot in keeping costs down. A big thank you to people who first began the workshops, because this is a very important value that they had since 2005 when the first workshop was held. They had an agreement among themselves that the workshop would always be non-profit and that model is still very important to us today. It also helped us to work with tutors who share the same belief and principles as us. I am very aware of their sacrifice because this is almost two weeks off their time and I am sure they had to turn down possible jobs and income. But they haven't complained (laugh). I'm very grateful.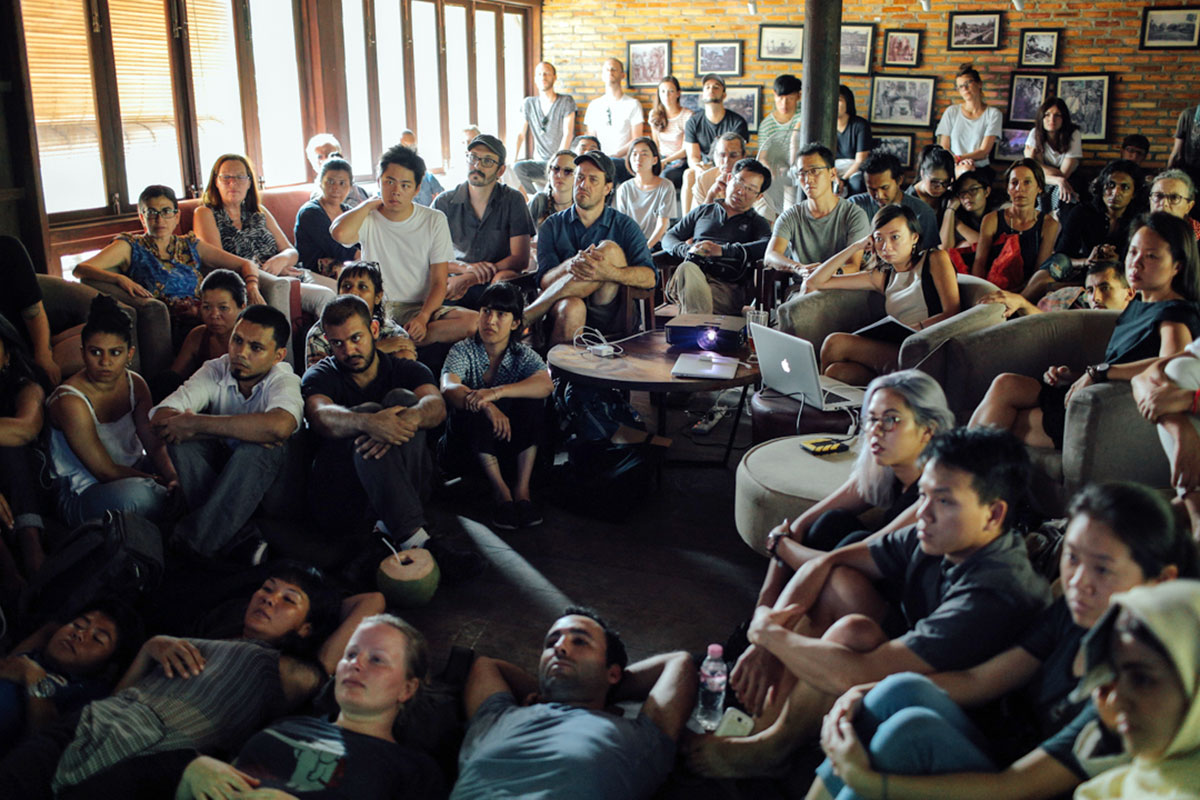 Can you tell us more about the demographic of participants over the past years?
If you look at Asian countries, there are places that have a bigger population and a bigger photographic scene, for example India, Bangladesh, and the Philippines. We traditionally receive the most applications from these three countries. And from countries that have a smaller scene like Laos or Sri Lanka, we receive fewer. That is just a pure statistical population size issue.
Traditionally we also receive fewer applications from women but I've noticed that this trend does not always have a consistency. There was one year in which the number of women applicants were higher than from men, but the subsequent year it reversed again. We receive about 40% on average from women, which I'm happy with but of course it can always be higher!
But I think we can do much more as an organization to increase outreach. We used to not receive a lot of entries from China, then we had an alumni Yan Cong who wrote an amazing article about us, and next year we received so many more applications from China simply because one person talked about us. A little thing can go a long way.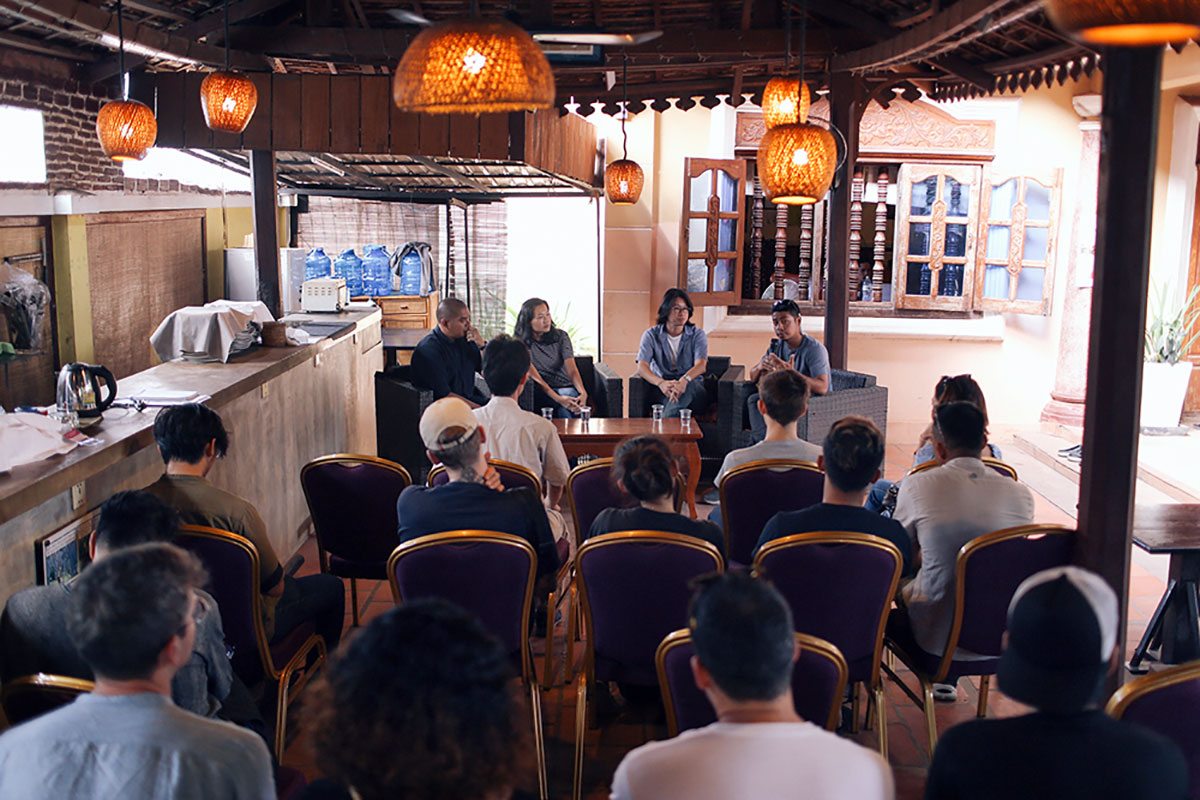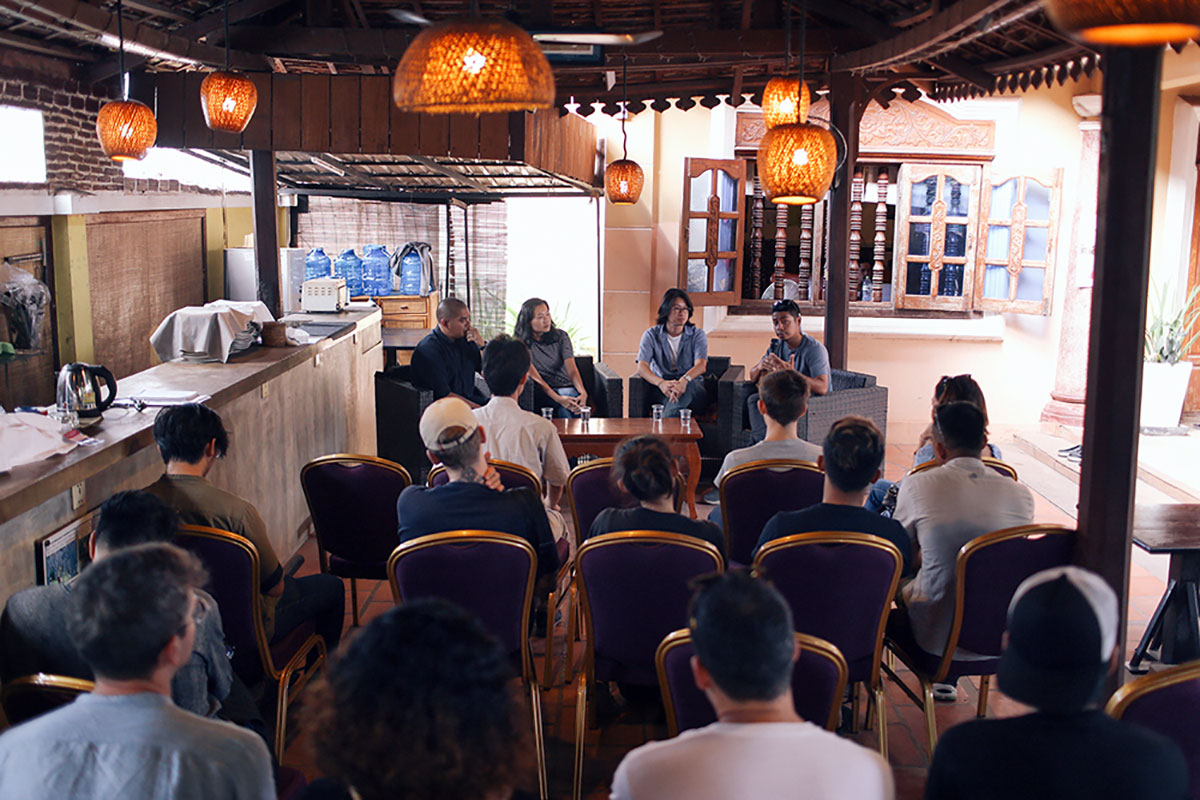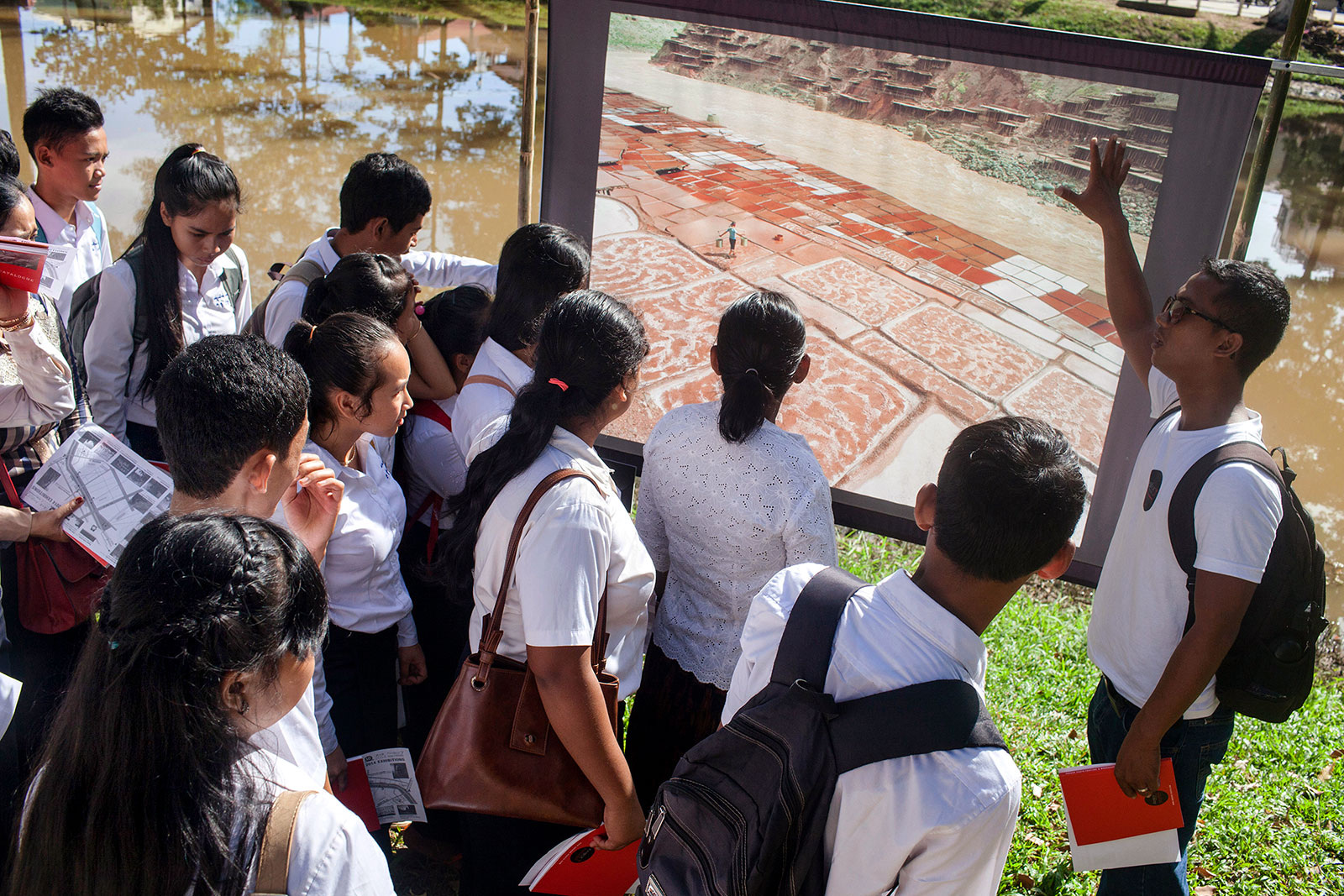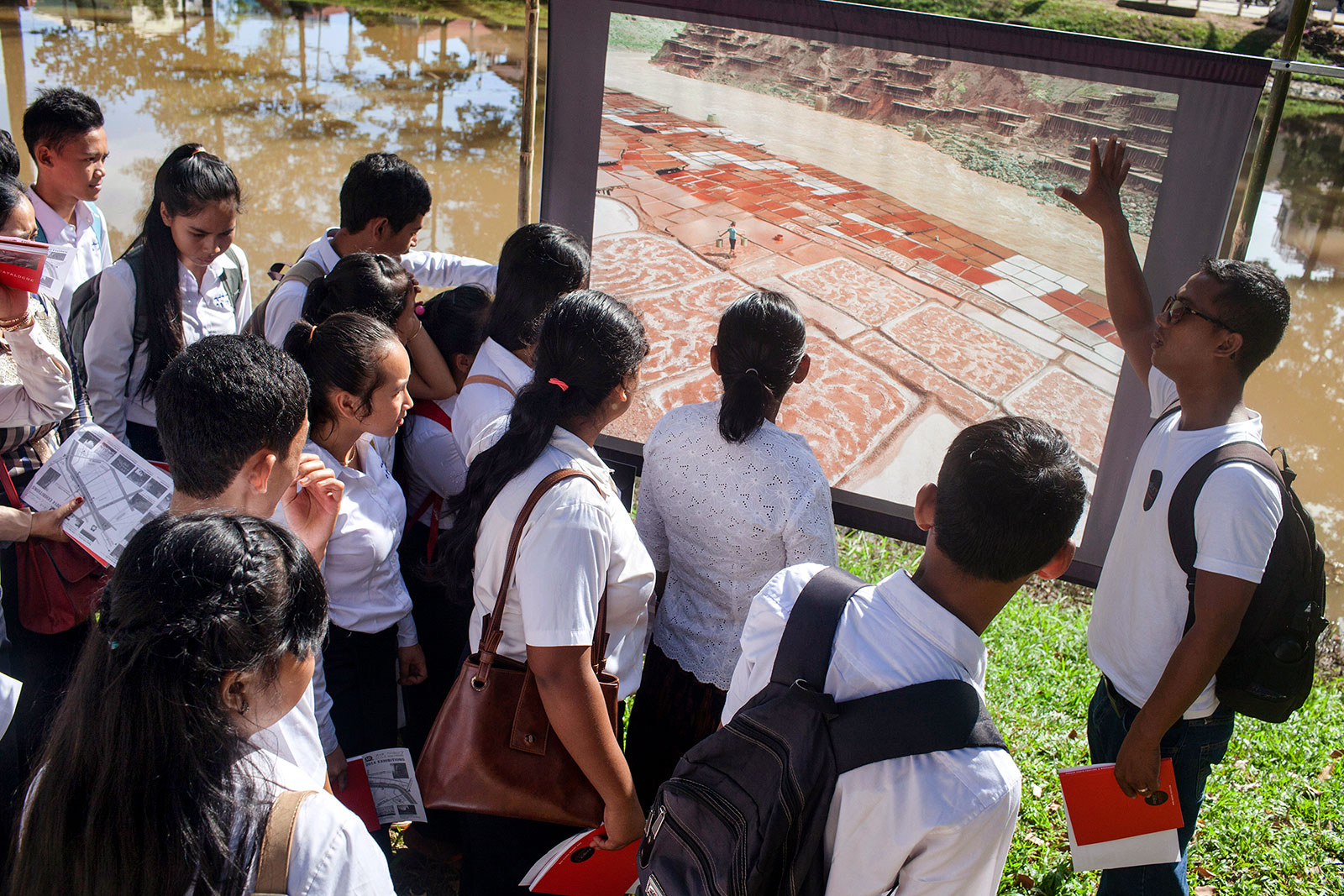 Lastly, what are your hopes and fears?
I hope to secure more funding because right now we have so many plans and ideas. We see so much potential in terms of creating bigger impact for the region, providing more support to photographers, and creating more educational initiatives that could have a much more lasting reach. But all of that relies on whether or not we can secure funding to grow the team. That is my hope and also my fear. I fear that we know what we can do and we can't do it simply because we can grow the team bigger. That's a purely administrative hope and fear but it's so connected to the rest.
We have also been talking a lot about the situation photographers are facing in the region. Journalists, photographers and artists have always been under attack by institutions and figures of authority. However, I sense that recently it has started to be more scary for everyone and it is palpable. The climate of stress is real and we all worry about the safety of our friends who are on the frontlines of speaking truth to power.
Jessica Lim joined the Angkor Photo Festival & Workshops in 2010 as its coordinator and became the Festival Director in 2018. She started as a writer and editorial photographer in her native Singapore before transitioning to serving as a photo and news editor for Drik (Dhaka, Bangladesh) and a photographer liaison for Majority World, an initiative advocating for equal opportunities for photographers in the majority world. She is currently also a managing partner of One Eleven Gallery in Siem Reap, Cambodia, a gallery showcasing contemporary visual art.