First of all, I would like to talk about the decision to introduce this book to you.
A few years ago, I started photography by chasing "decisive moments" and visual tricks widely found in street photography. After a while, my practice has gradually shifted towards personal documentary projects, which in turn influences how I collect photobooks. I myself have a project in mind, but similar to many newbies, my very first mistake lies in choosing the subject matter: I'm usually attracted to topics that are too broad, too "macho", with a desire to change the world, only to struggle in carrying them out later. The stagnancy in finding topics seemed to last forever until I stumbled upon a video on The Day-To-Day Life of Albert Hastings book, in which female photographer Kaylynn Deveney portrayed the single life of an elderly man.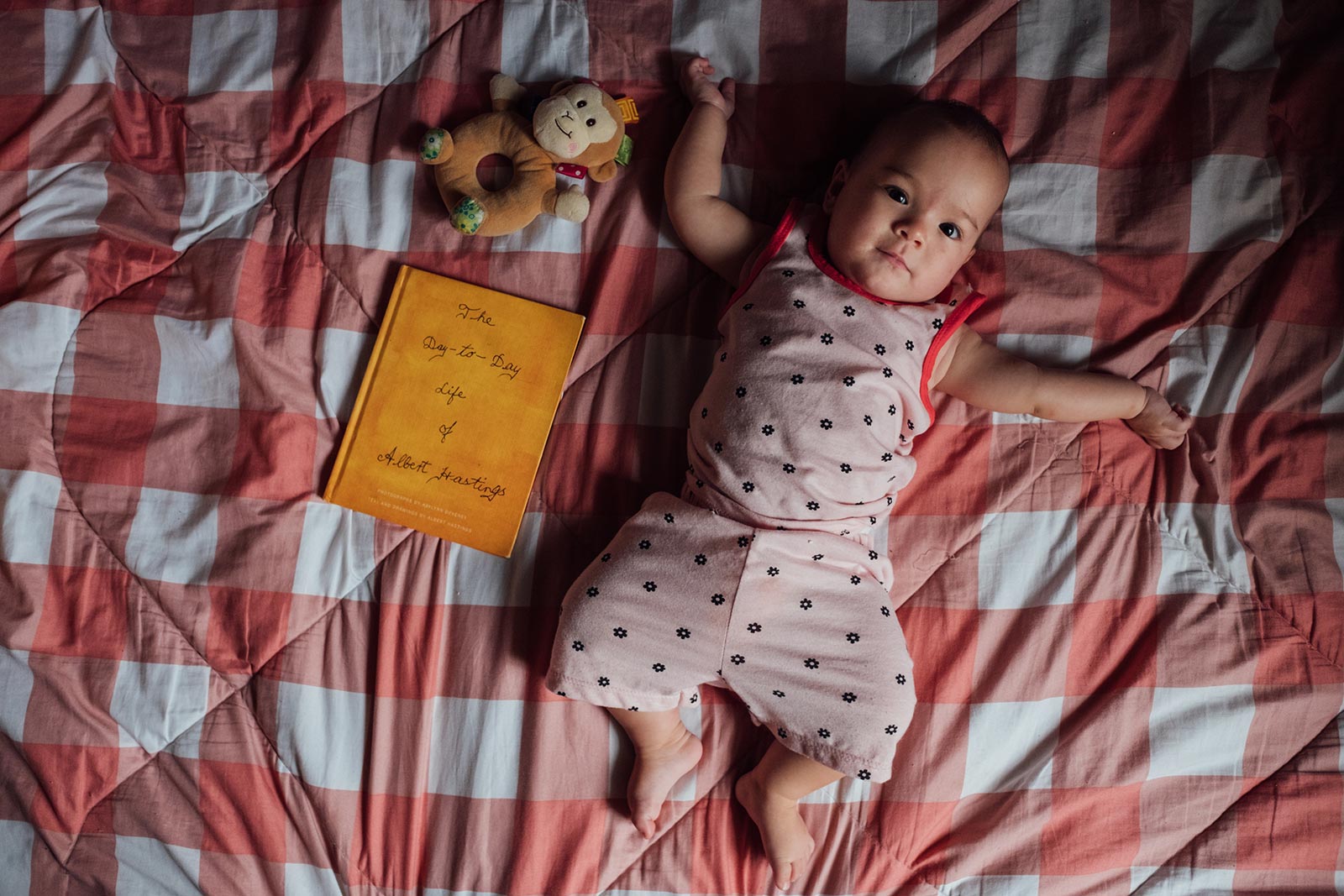 To my surprise, these photos with too simple an angle and too daily a topic were able to invoke much emotion and excitement in me. After researching more about the author as well as the production of the book, I was determined to have this small and sentimental book on my shelf.
Kaylynn and her husband left New Mexico (U.S.A) to move to Southern Wales in 2001. Here, she met and befriended a neighbor named Albert Hastings, a retired engineer who lived alone in a rented apartment. According to the prologue, contrary to the author's timidity in the first place, Albert warmly welcomed her and opened the door for her to enter his life. As time went by, through small talks and observing how Albert spent his days in his small apartments, Kaylynn was able to form the portrait of the man. The author returned to the U.S a year after, but continued to shoot Albert every time she came back to Wales. From two strangers belonging to different nationalities and cultures, they started an unexpectedly close friendship throughout the project. This friendship lasted until Albert passed away in 2007, around which Kaylynn was finishing the last stage of publishing the book. What a shame Albert could not see the work that he played no minor part in shaping.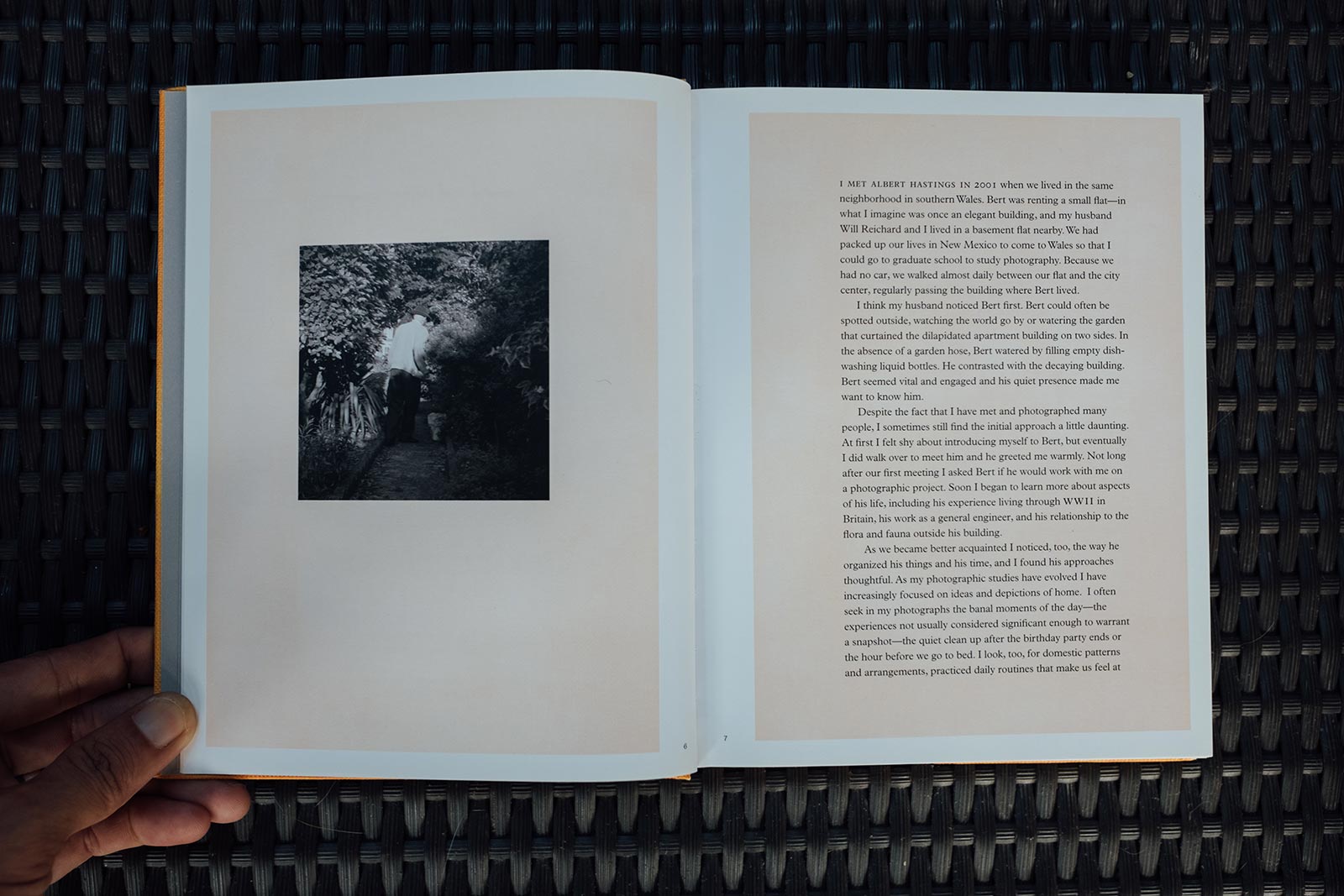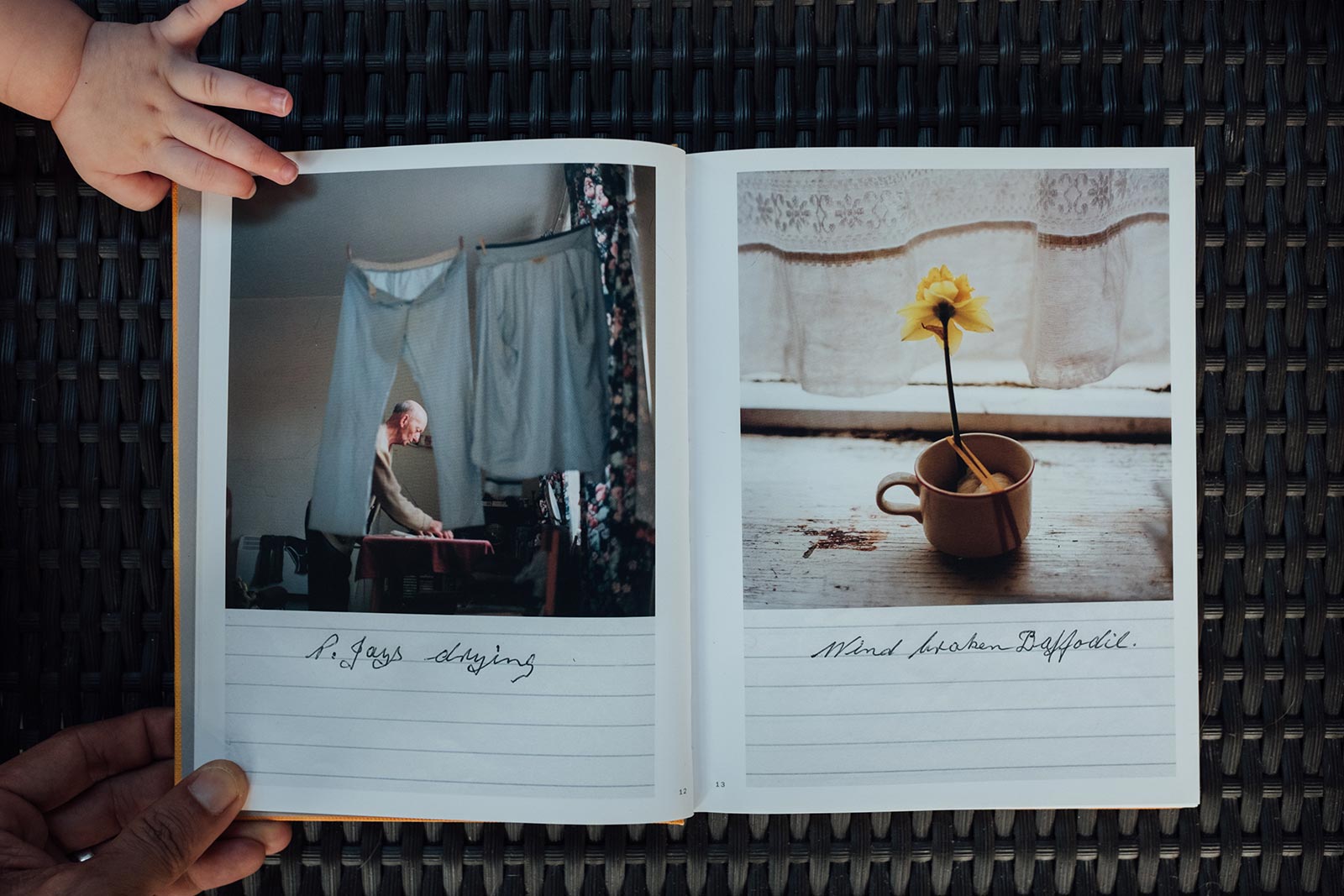 The 116-page book is only slightly larger than a student's notebook. The first page quoted Albert: "I prefer baking my own cake, tart, plum pies, etc,… I know what I'm eating then." Sounds spontaneous, but to me the quote has an interesting layer of meaning. It hints at his self-deprecation as Albert lived alone; if he hadn't baked his own cakes, then who would have? Besides, it implies the stubbornness and self-reliance often seen in elderly people.
The story starts with a small square photo placed opposite to the prologue by the author, where Albert turns his back and walks into a large canopy with the sunshine cutting through his body. Only this thumbnail picture is black and white, as if it was the author's tribute to the deceased. The photo reminds me of the classic picture A Walk to Paradise Garden in which W. Eugene Smith captured his two children stepping into a garden drenched in light. Both evoke sentiments of lost time, nostalgic yet full of love.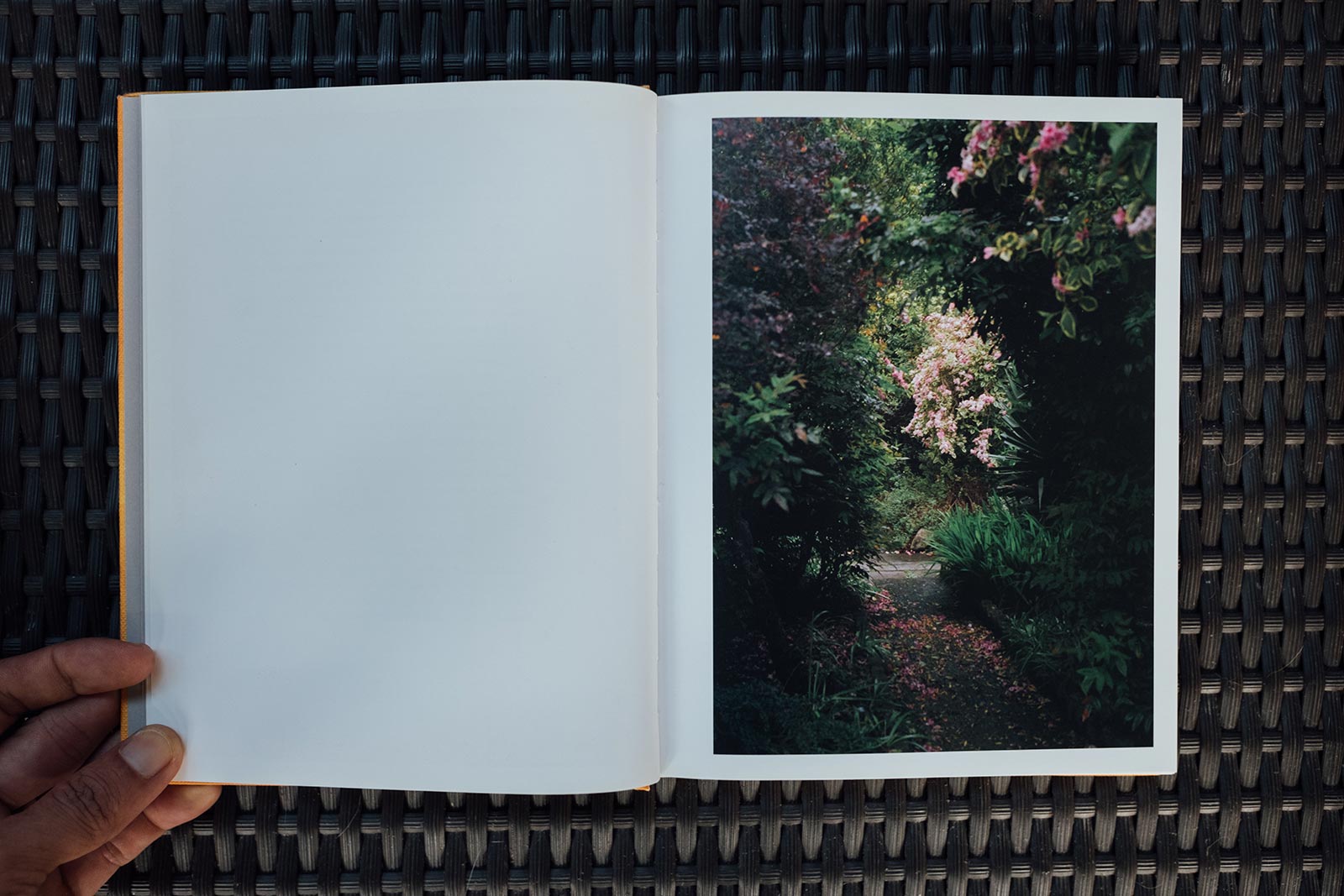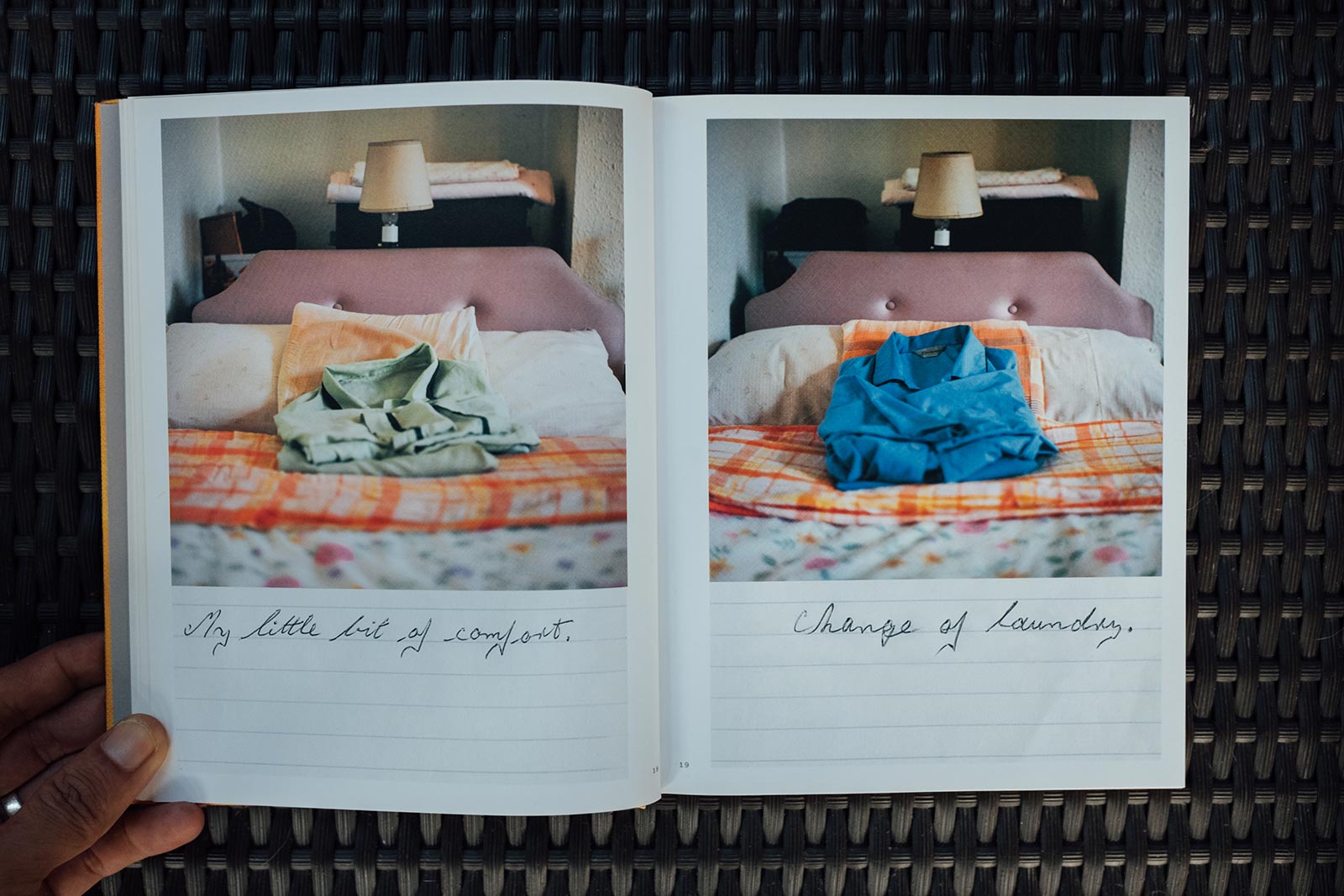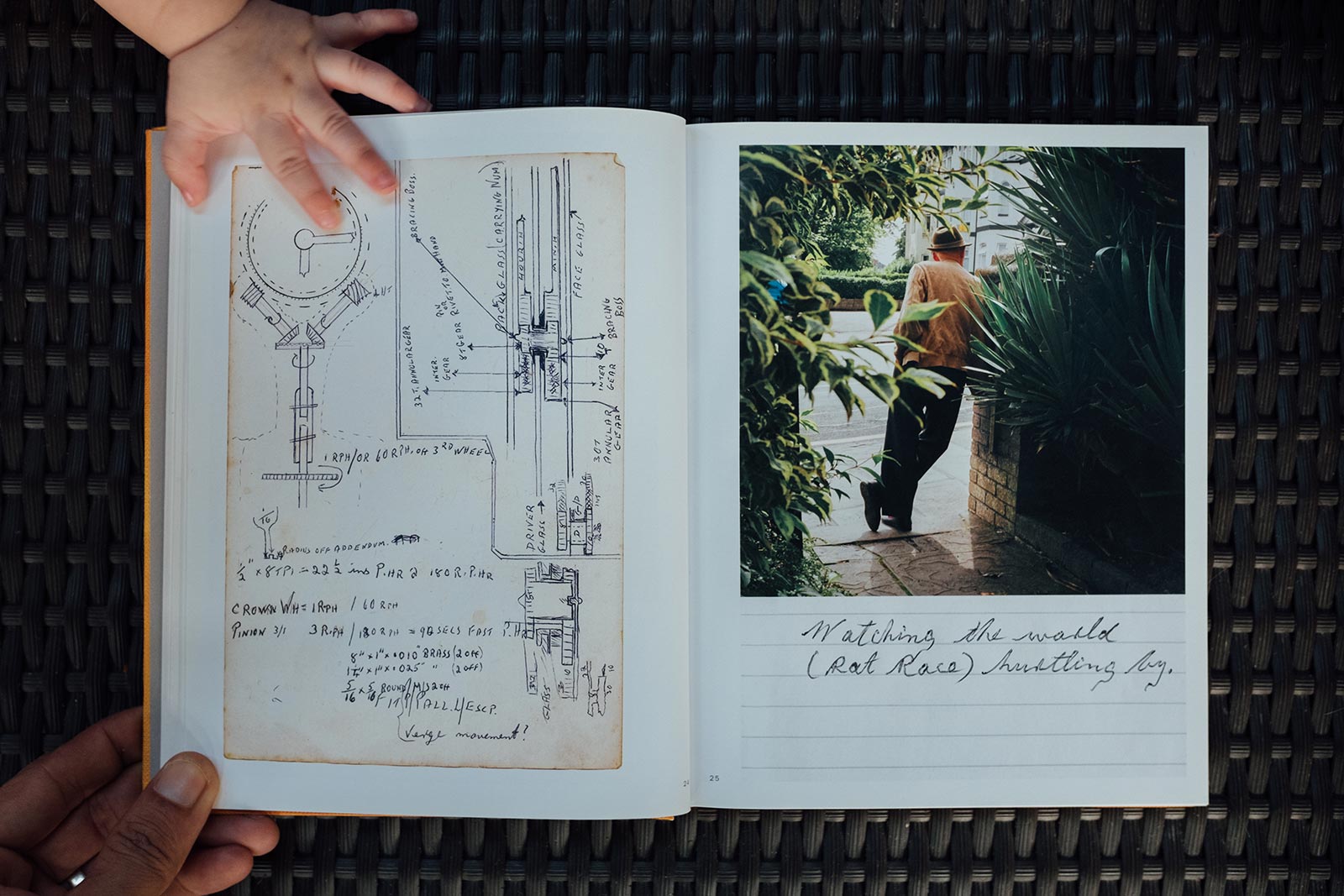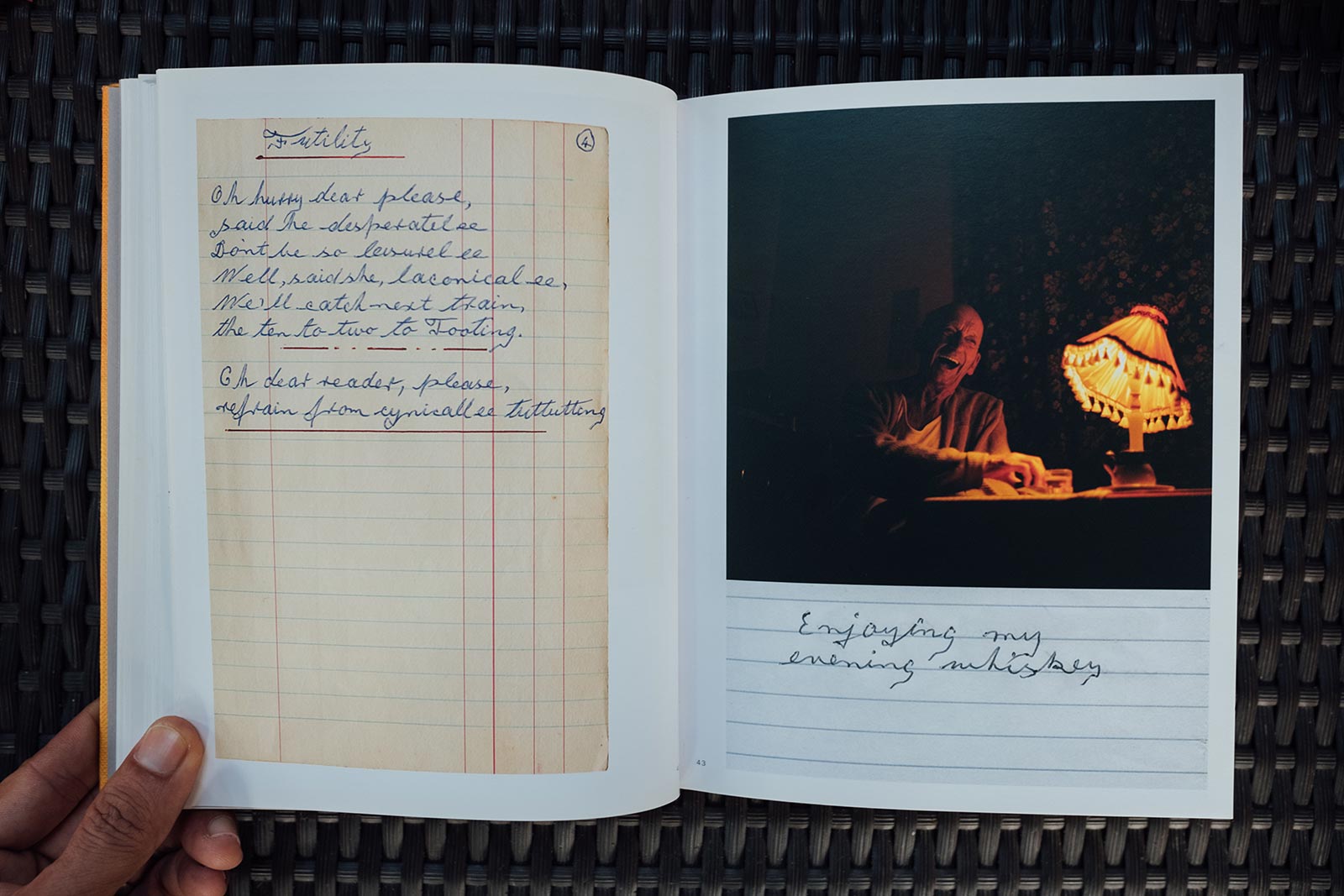 The most outstanding feature of this book is that Albert Hastings's handwriting in the caption for each photo and also the book title itself. Square photos with Albert's words below are designed to resemble instant polaroids with hastily handwritten notes. Flipping through The Day-To-Day Life of Albert Hastings does not feel like looking at a photography project, but reading a stranger's lost diary. To me, this approach engages both the subject and audience, and reduces the photographer's subjective viewpoint which is unavoidable. Those intimate lines show a side of the character that photos can hardly demonstrate: how Albert thinks about himself.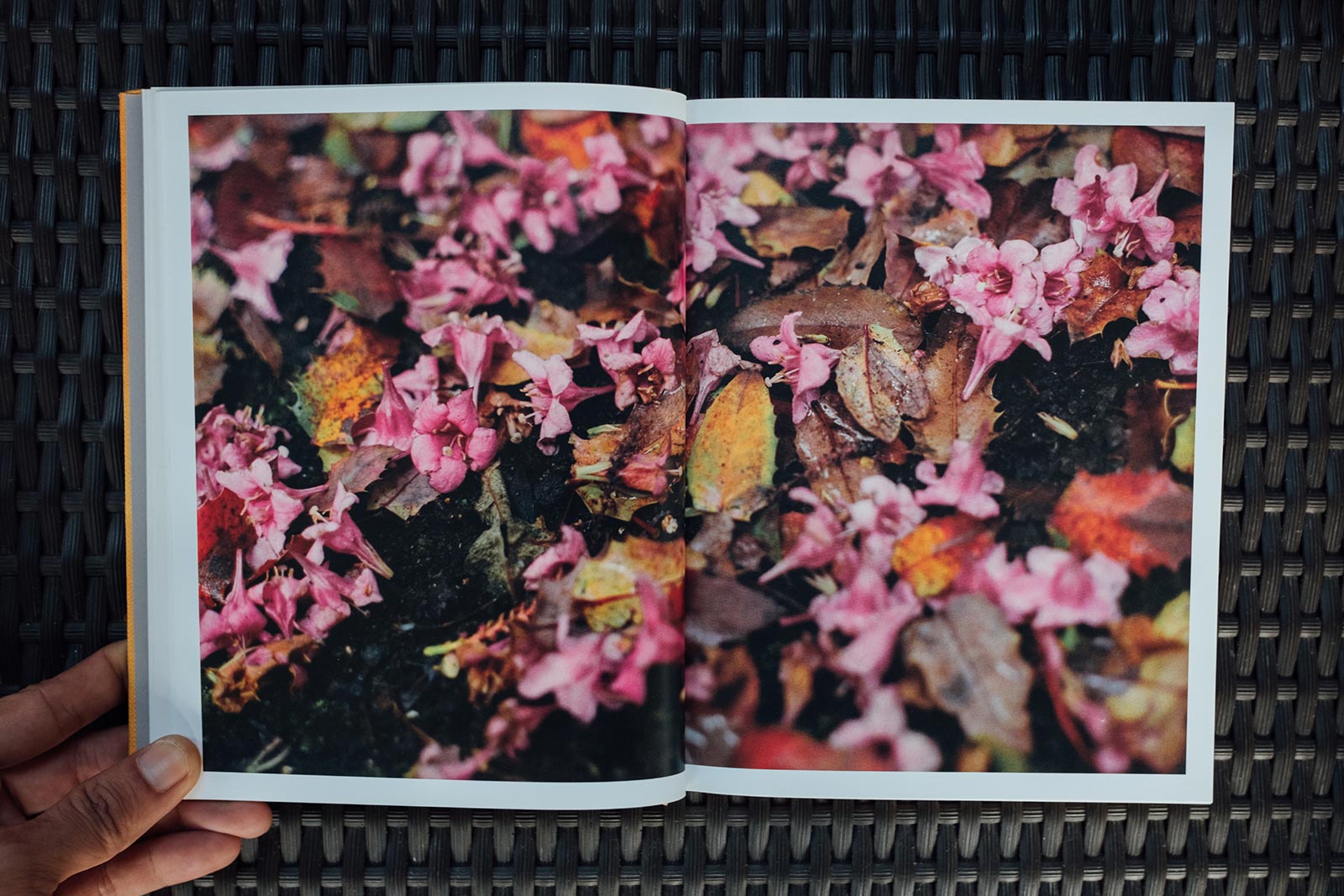 The author's approach is highly feminine, partly reflecting the reserve she felt when she first got to know him: gentle, loving, and absolutely respectful of the character and everything that belongs to/ makes up his personality. Kaylynn carefully and tactfully observes many small details in Albert's daily life, such as a daffodil's broken stem reattached with a rubber band, his folded laundry on the bed, and the flora and fauna in his garden. These are easily negligible details yet help viewers understand the life of a loner heading to the afterlife. The author also records a lot of Albert's poems, drawings where he designed various things out of an engineer's habit, newspaper pieces along with notes recording his favorite TV program's schedule–a precious detail typical of an elderly's routines in the age before Internet.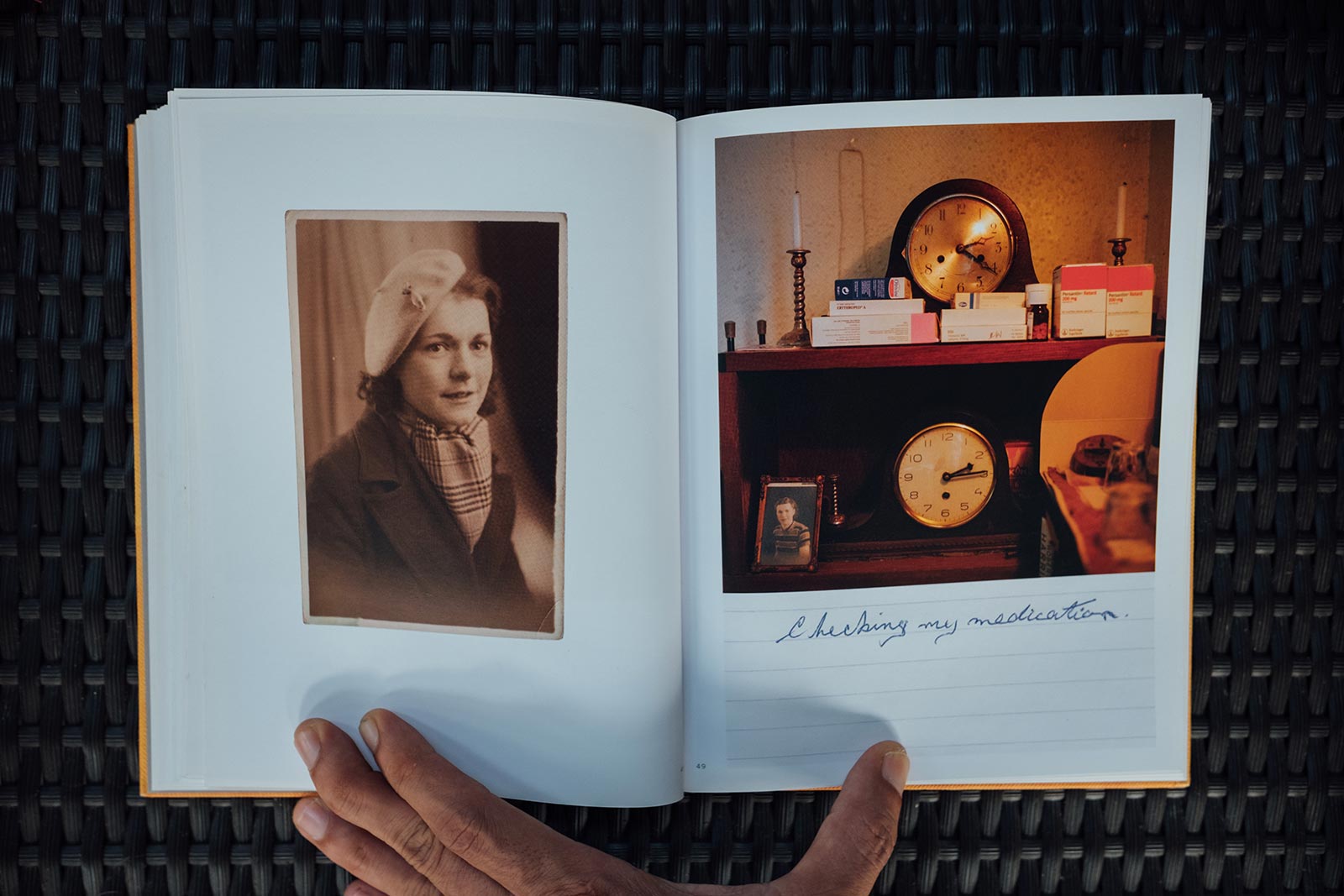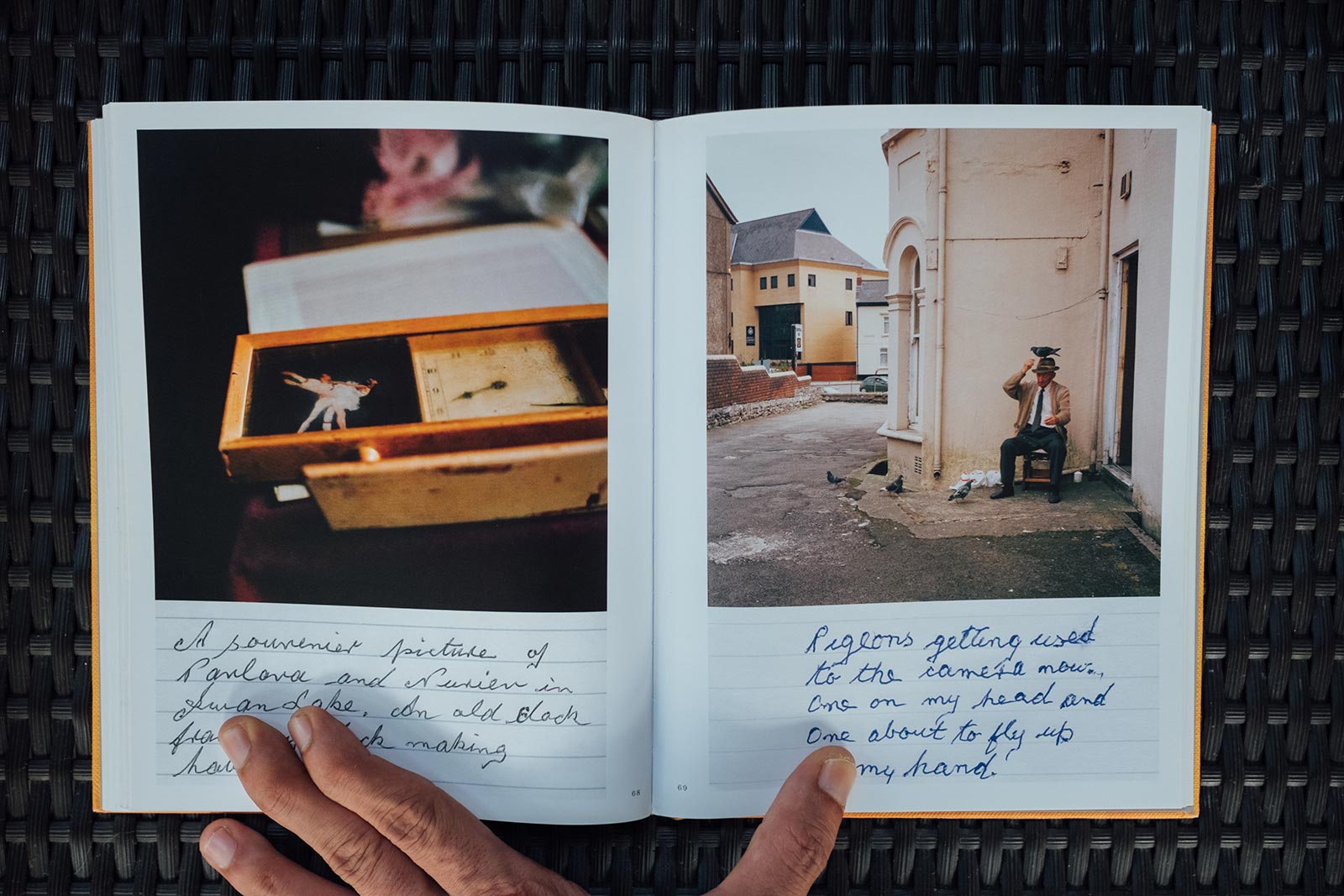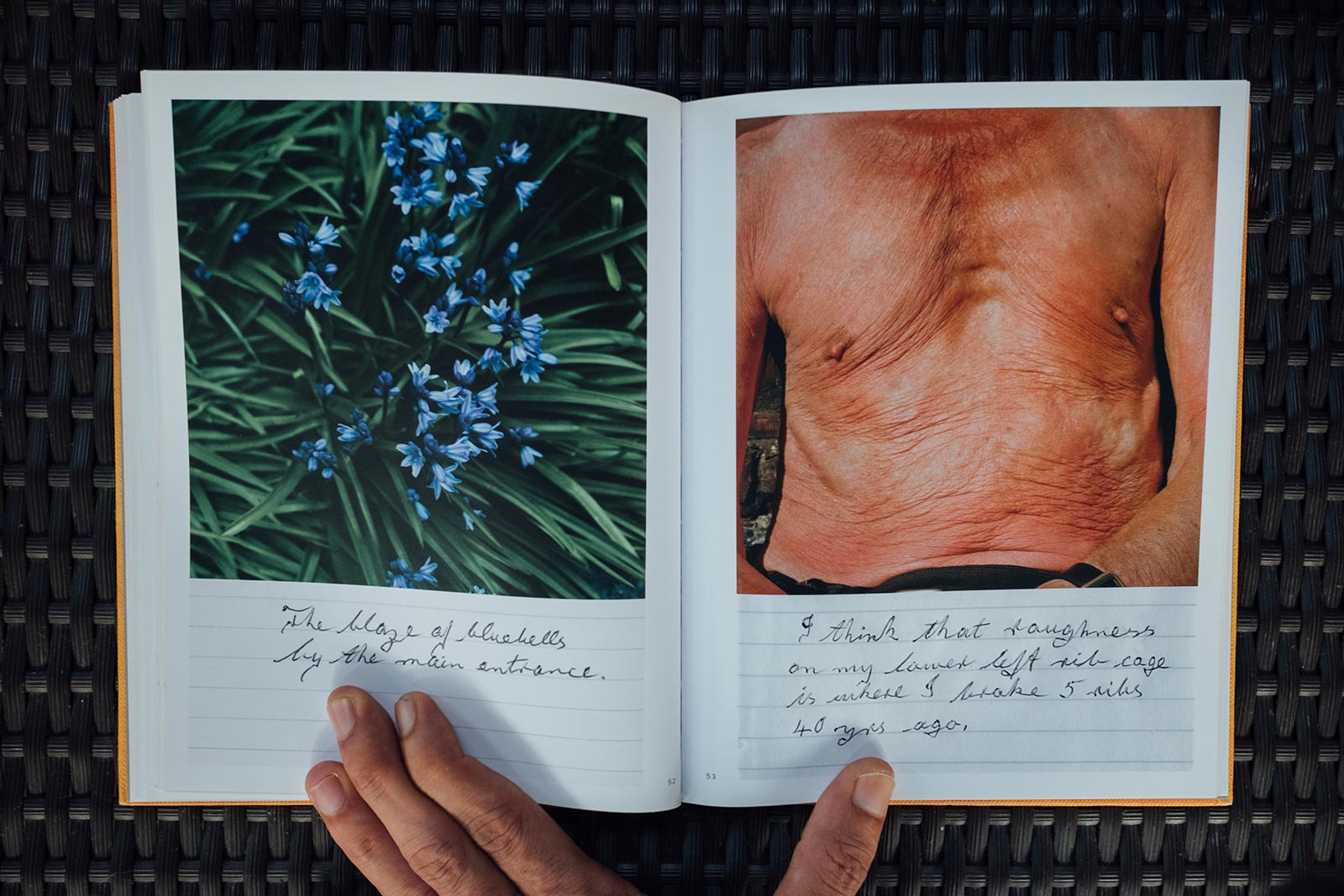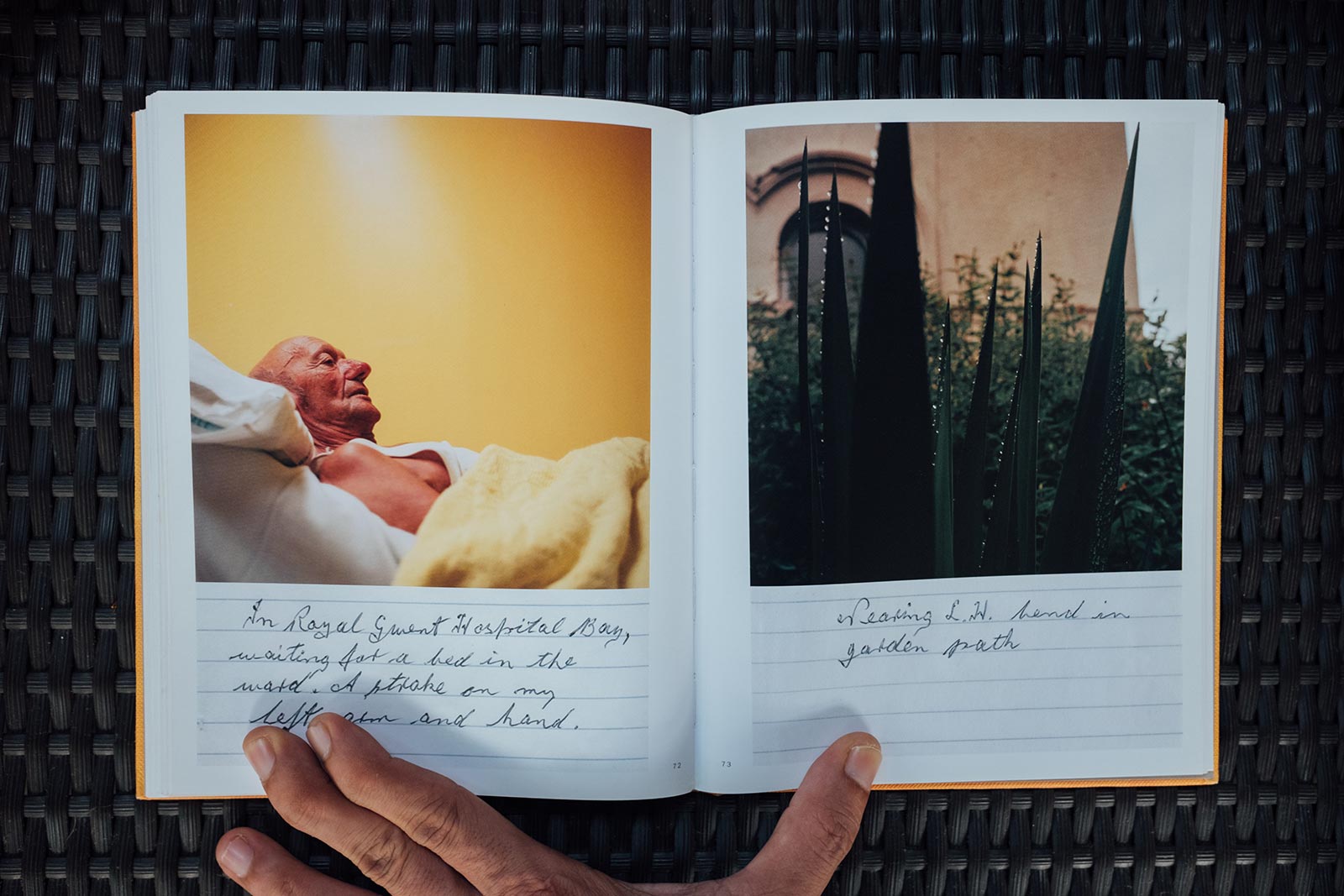 As mentioned at the beginning, The Day-To-Day Life of Albert Hastings is a small and simple book in terms of both subject matter and visual style, yet has a considerably tactful and outstanding execution. I could only image the level of commitment and sensitivity it requires to carry out a photo project about a life that has no drama in such a lengthy period like Kaylynn Deveney's. I myself feel grateful to know, to read and to have this book in my collection.
Hopefully, The Day-To-Day Life of Albert Hastings will bring a refreshing view to young photographers aiming to work on a long-term series one day. As Garry Winogrand has put, "All things are photographable."