Dear readers,
This July, Matca is excited to start our new Book Review section that aims to introduce to you outstanding photobooks. Taking charge of this review series is Phong Nguyen, our Hoi An-based street photographer, cat rescue center owner and avid photobook collector. Below is his introductory lines about book collection, followed by his first review on And Then There Was Silence by photojournalist Jan Grarup:
"I first accidentally came across photography in 2013, when I started educating myself using the Internet. Only in the past 3 years when my perspective on photography shifted that I began building a humble photobook/monographs collection to satisfy my love to view photos printed on paper, as well as to share this hobby with my close friends.
Why photobooks? To me, especially in Vietnam, resources about what happened and is happening in the global photography world are scarce. Though the Internet plays a major role in searching and viewing images, the experience of flipping the pages of a physical photobook is totally different from that in a digital space. Photobooks, other than its physical appeal of viewing, touching, smelling, also presents how the author arranges the book as a sequence through which we can learn a thing or two about photo editing and presenting. As an eager reader that endorses the spirit of Gutenberg, I would choose print book over mouse-clicking even though collecting, shipping and storing books in Vietnam is nothing more than a torture.
The Book Review section aims to introduce photobooks in my collection to Matca's readers. These are all my personal opinions on the books that I choose. Feel free to offer opposing ideas or create interaction in finding and introducing interesting photobooks to a wider range of readers, which will make book reading more exciting and helpful.
Sincerely,"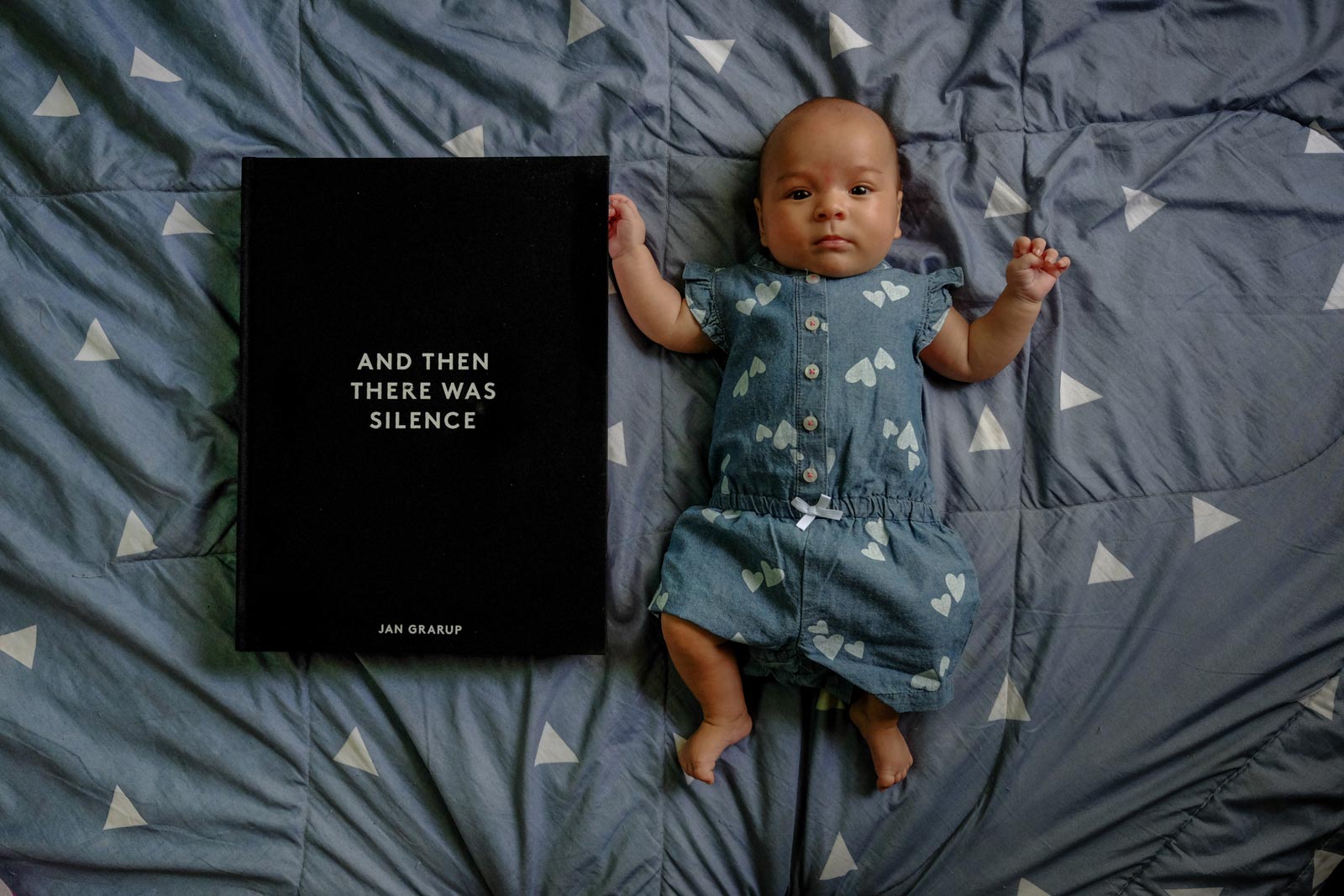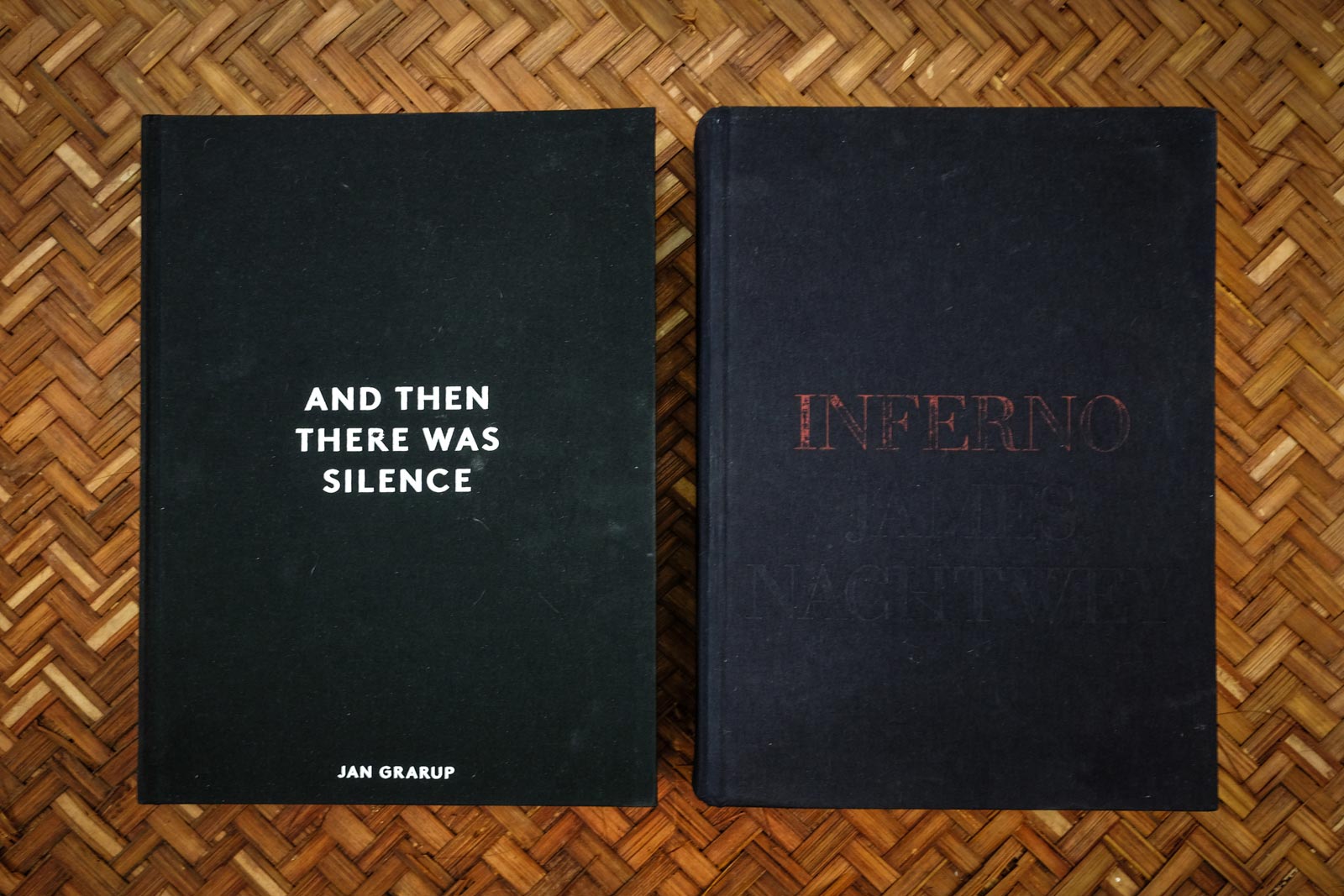 [Phong Nguyen]
I would like to begin the Book Review section for Matca and our readers with the book And Then There Was Silence (which will be abbreviated as ATTWS from here on) published in September 2017 by Danish war photographer Jan Grarup. The reason I choose this to be the first book is entirely personal. Right after the book was published in September last year, a friend of mine bought it and was determined to have Jan Grarup sign me his autograph (unfortunately he had gone to Germany on his book tour), after which he carried this burdensome book from Copenhagen to Hoi An to give to me in person. Choosing to review this book is a late thank-you note for my friend.
ATTWS is a journalistic photobook that includes works by Jan Grarup on war and conflict zones all over the world in the past 25 years. Jan Grarup is a renowned war photographer; apart from winning numerous prizes including 5 World Press Photo awards, he also co-founded Noor Agency. Recently, ATTWS has become a finalist in Best Photography Book (2017) organized by Pictures of the Year International.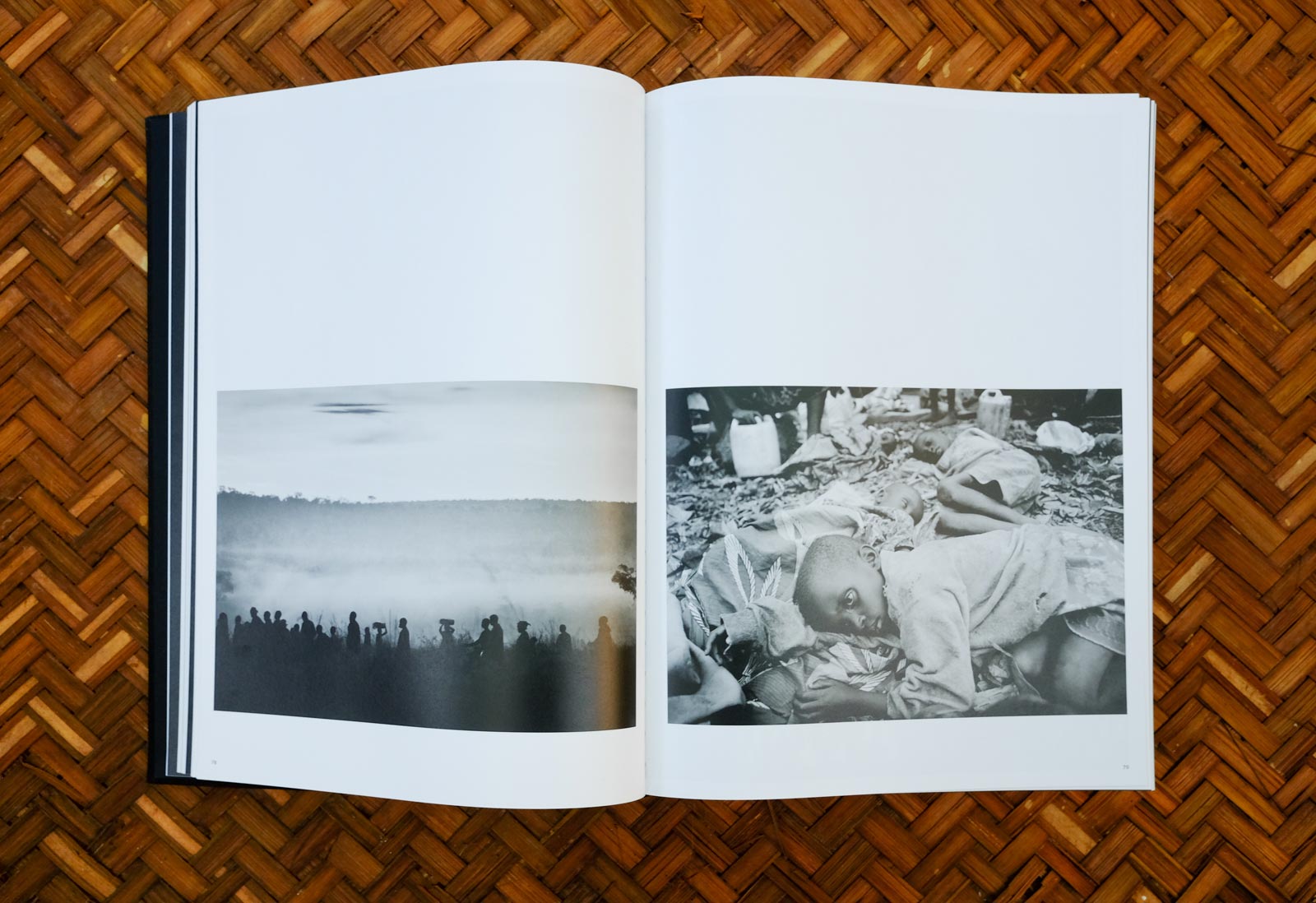 ATTWS attracts me because of the author's name and its heaviness in terms of size, weight and content (the book is 28x38cm, weighs 5kg and has 496 pages). With that size, ATTWS is obviously not a pocket book that you can carry around to read, but a coffee table one.In spite of its large size and high-quality print, the book only costs $56 (excluding shipping)—almost the floor price for popular photobooks with much smaller sizes and lower weights. Explaining this, Jan Grarup hopes that this low price will allow ATTWS to reach many readers while still maintaining its quality.
The fact that ATTWS attracts a lot of public attention shows how topics of war, conflict and hunger never grow outdated. The Dalai Lama writes the book's preface on the never-ending conflicts: "The problems today, violent conflicts, poverty, hunger, and so on, are human-created problems which can be resolved through human effort".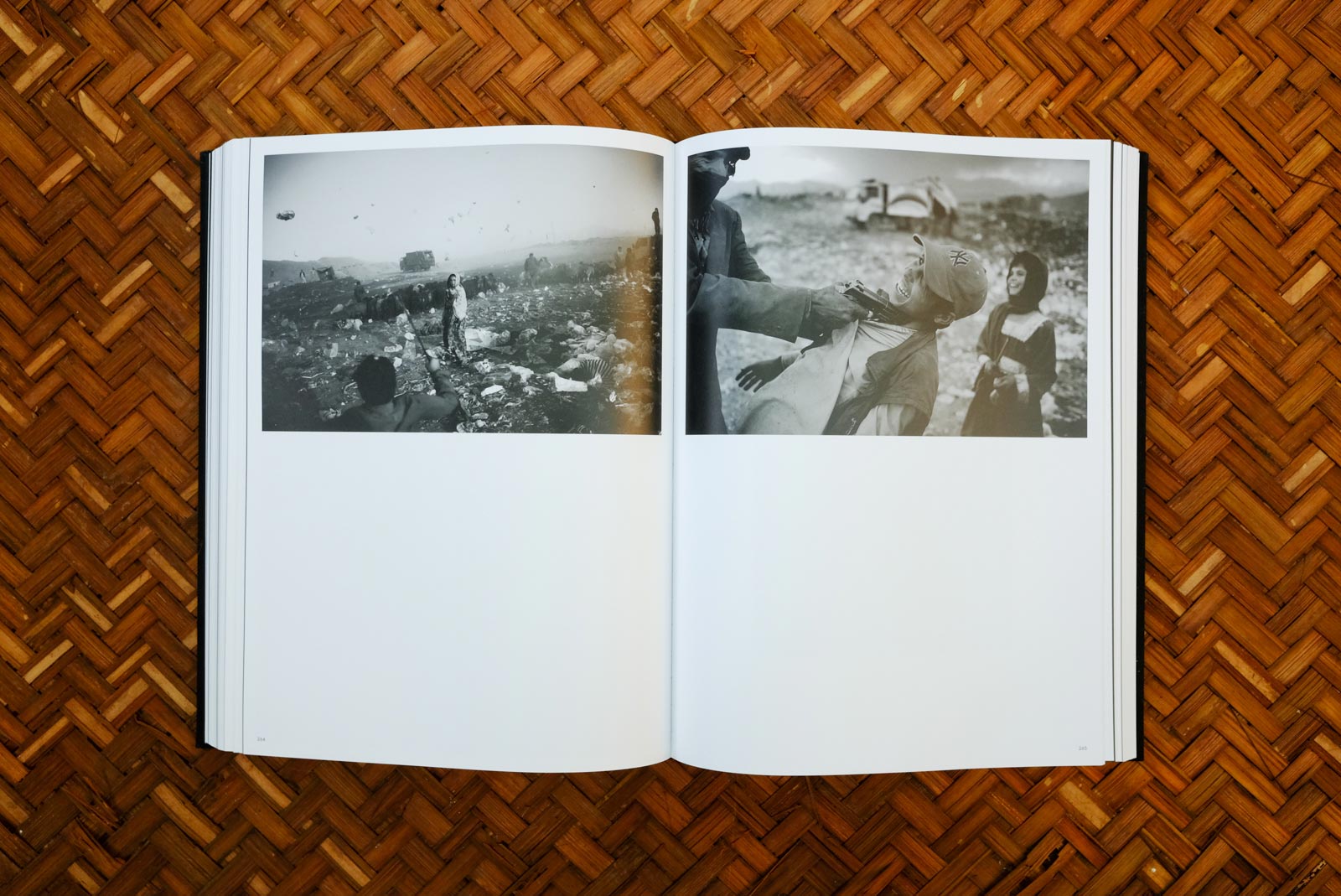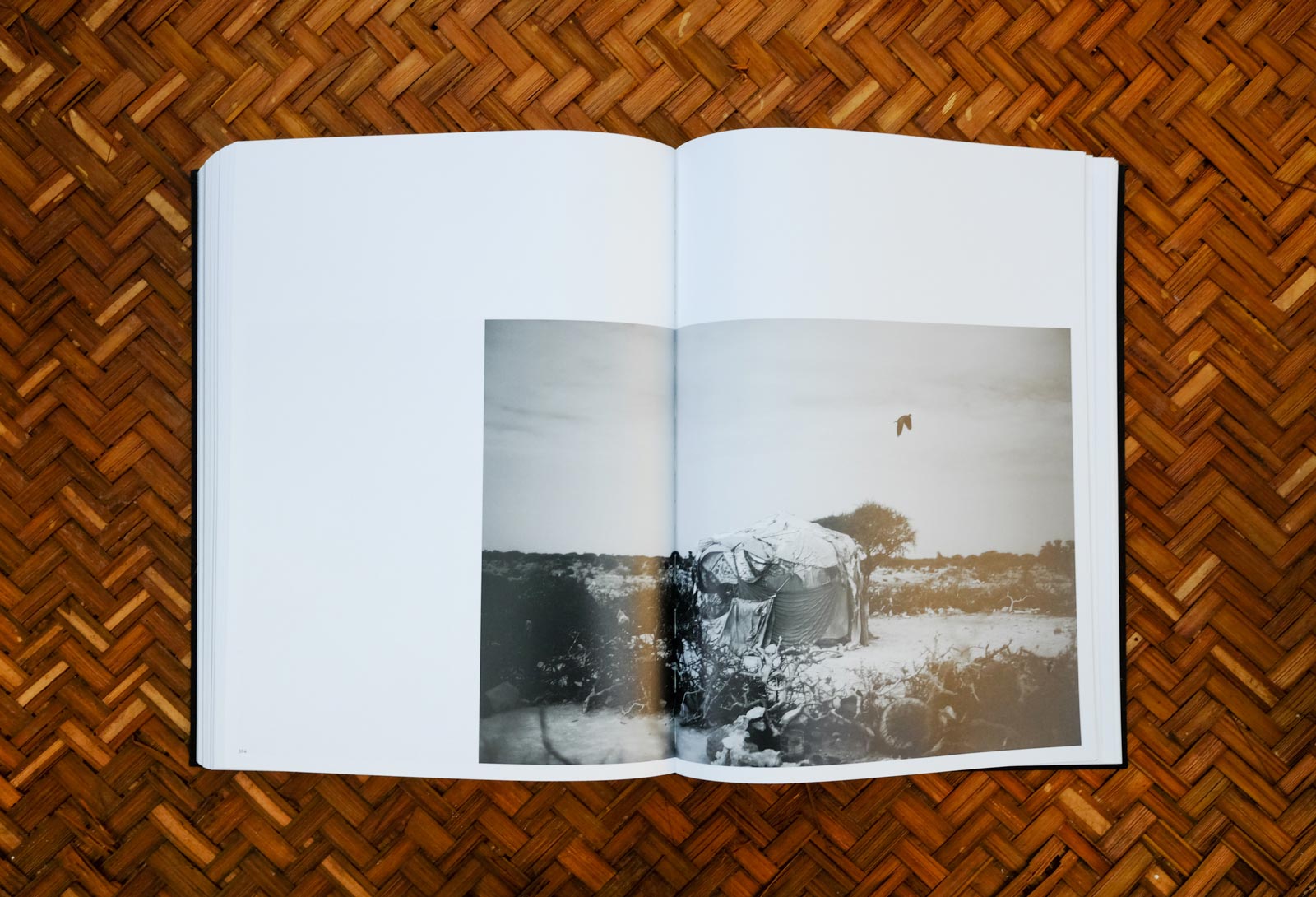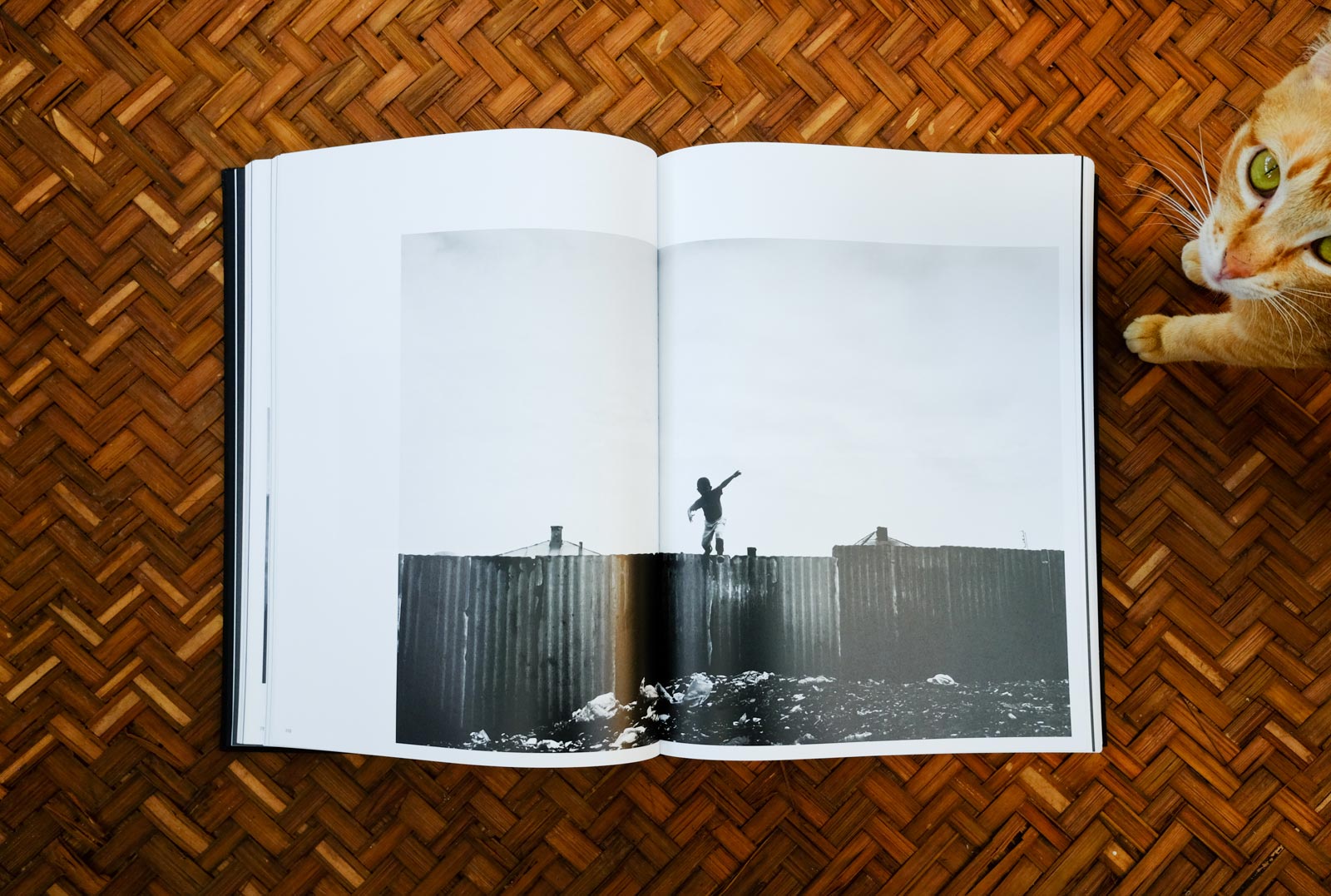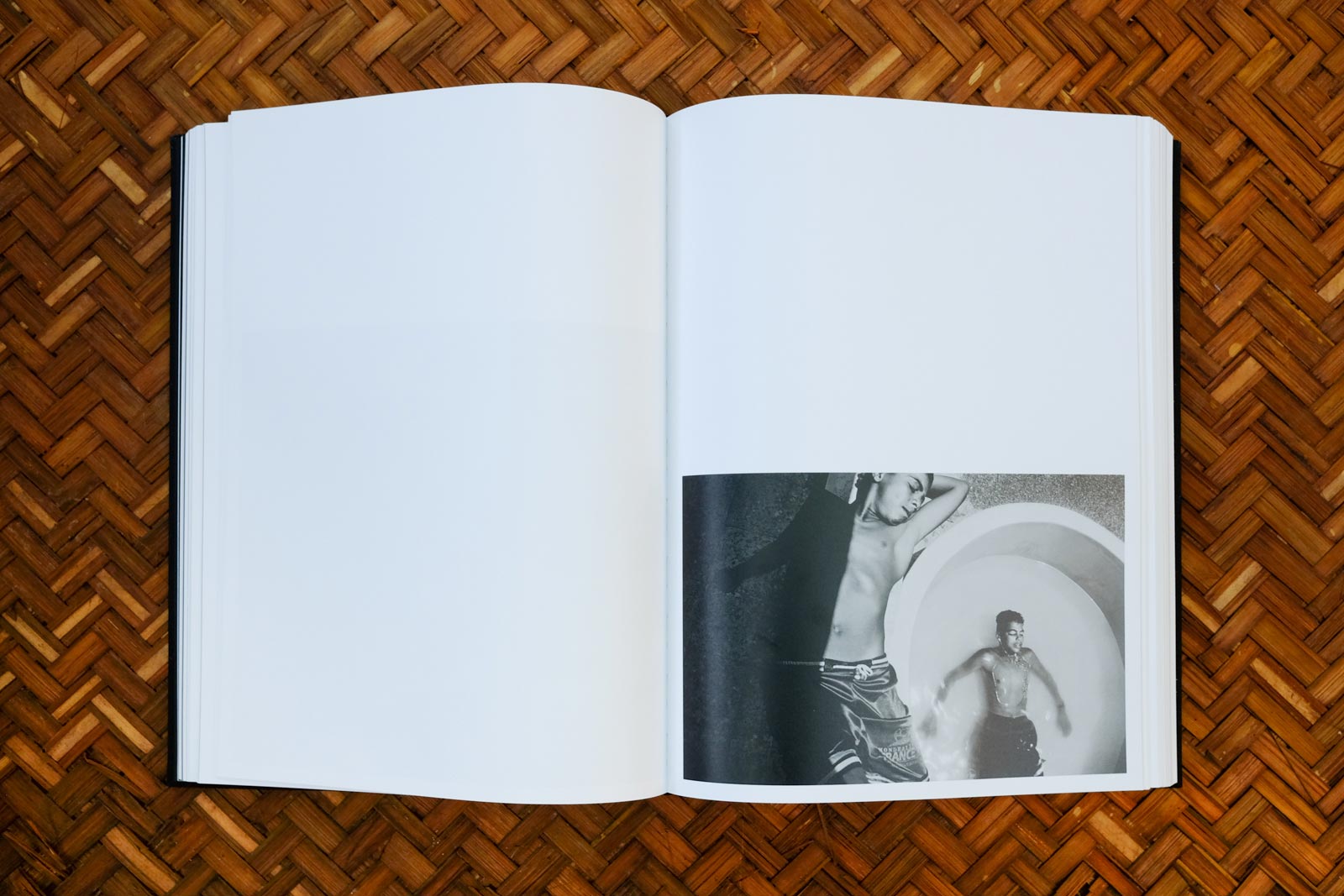 I was quite impressed when holding ATTWS in my hand. The book is neatly designed in a minimalist style; the print and paper quality is good. Every picture in the book is black and white. With the price of $56, there can't be a better recommendation I can offer to eager photobook readers. Interestingly, whether intentionally or not, Jan Grarup has chosen the book's size, thickness, cover design and material as well as its presentation to be almost 95% similar to the classic Inferno by war journalist James Nachtwey. Thus, I can't help but look at ATTWS in comparison with Inferno.
Of course, regarding Jan Grarup's position, I do not dare and am not confident to write a critique on the photos; perhaps I only have admiration for the works in ATTWS. Grarup's photographic approach and style are gentle, much less straightforward and intense than Inferno by James Nachtwey, which makes it easy for readers to flip through the last page of ATTWS without having goosebumps as when viewing Inferno. If words are to be used to describe Grarup's pictures, they should be "suffering romanticization" as Mai Nguyen Anh has said. Many photos in the book are highly poetic and tender; they moderate and restrain violence and death. Flipping through ATTWS reminds me of the animation movie Waltz with Bashir directed by Ari Folman. Both works describe war situations with quite an "artsy" perspective like a waltz: 3 steps forwards to violence, 3 steps backward poetically.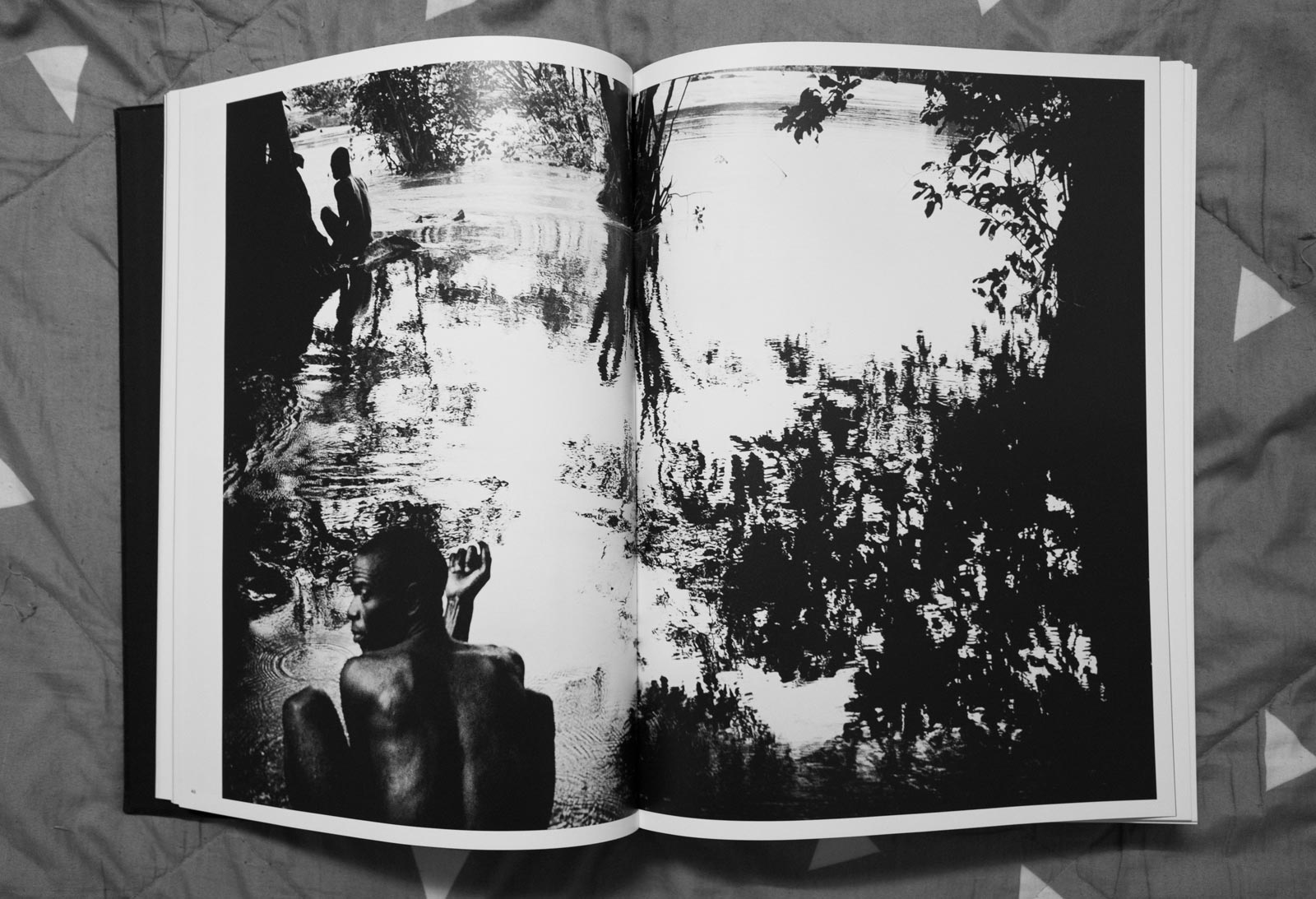 Saying that does not mean that I deny the horror of wars and conflicts in ATTWS. Yet considering that both books are similar in appearance and size, James Nachtwey's Inferno is clearly "heavier," if not to say much more weightful than ATTWS (here we also see the firm and elevated position of James Nachtwey as well as the standards for war photography that the American photographer has left for his contemporaries and later generations).
Finally, there is a difference in the purpose of two photographers in choosing the large size that should also be discussed. In one interview, James Nachtwey stated that he wanted Inferno to be physically heavy to go hand in hand with its content so that readers would be influenced physically (by the book's weight) and mentally (by the violence and brutality of the pictures). That was why the photos in Inferno were printed so large they could overwhelm readers. Meanwhile, with the same size and weight, ATTWS consists mostly of small pictures, only taking up 1/2, 1/3 or even 1/4 a page; whole-page pictures or 4-page folded pictures only appear from time to time. This makes me wonder why Jan Grarup chose this size since it does not seem to help much in presenting the content; on the contrary, it causes a waste of publishing cost and even worse, it makes readers compelled to compare the two books.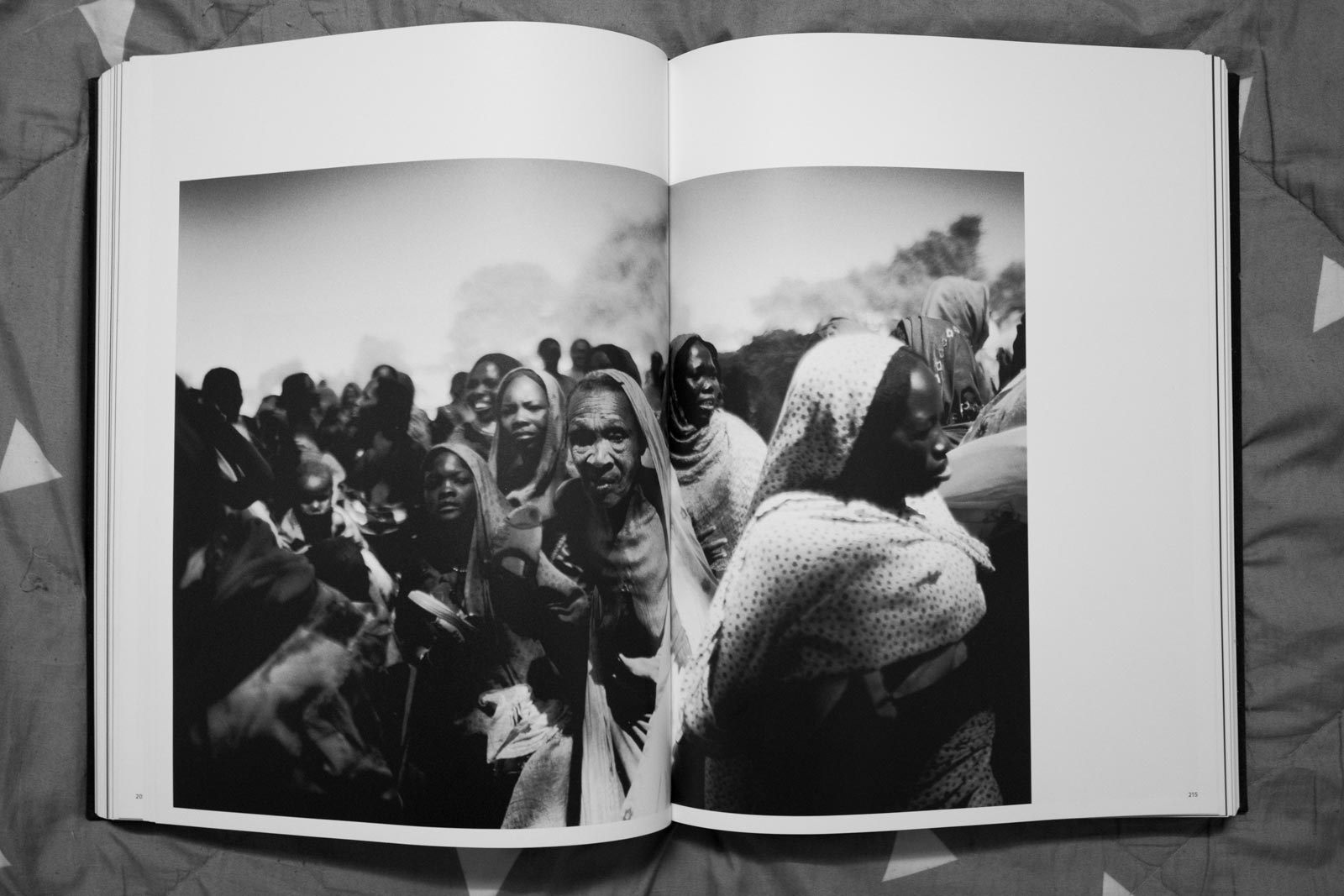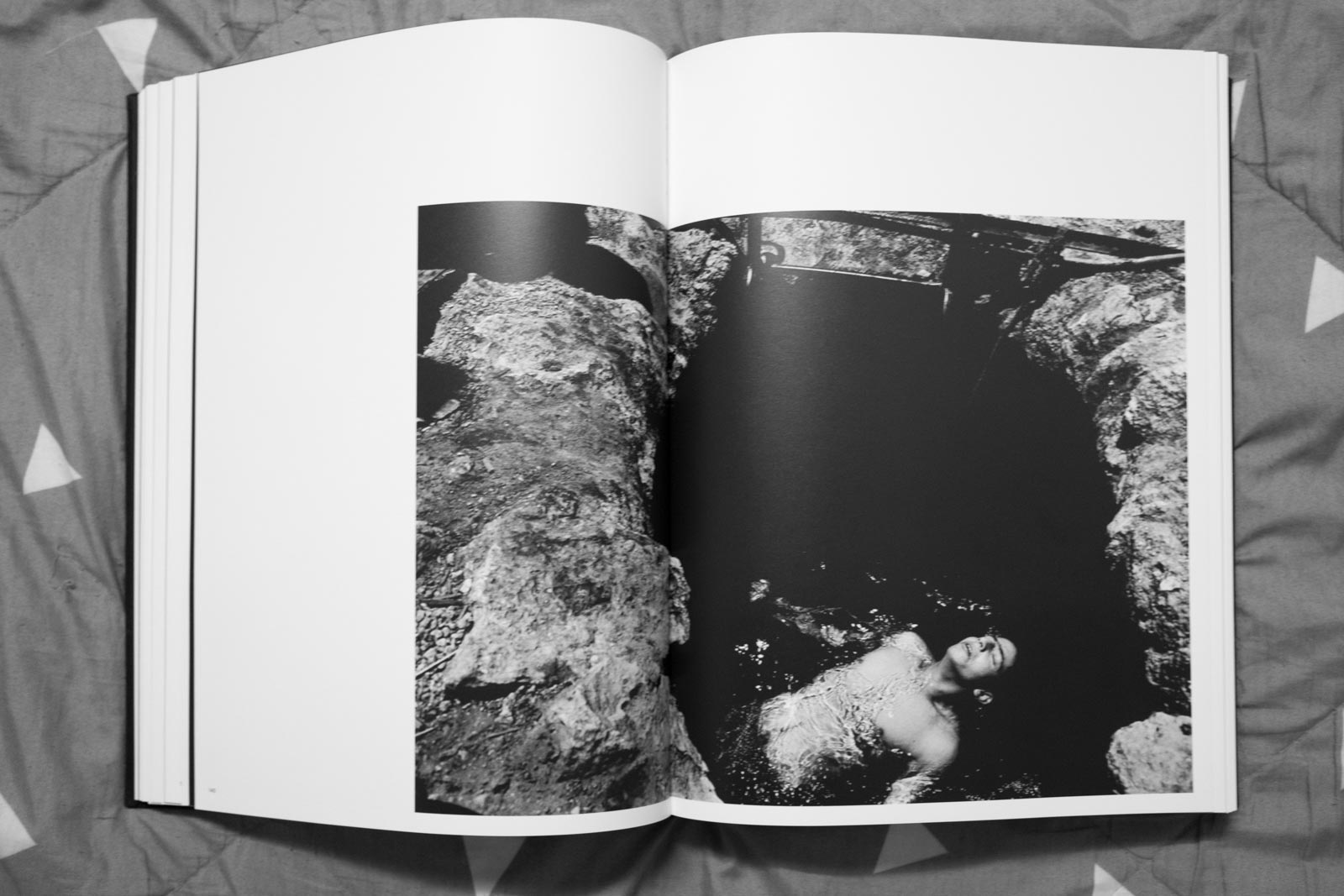 In short, ATTWS by Jan Grarup is still an outstanding book in 2017 that is worth adding to our collection. The only unfortunate thing, as put in the Wuxia way, is that "why have Inferno if we already had Silence!"
P/S: Big thanks to Hai Thanh for lending me Inferno.