This August's highlight event is the Jakarta Palembang 2018 Asian Games (ASIAD 2018), an opportunity for journalists to report directly from Indonesia and to capture the celebration in Vietnam. Meanwhile, VnExpress keeps a high bar for long-form social coverages with experimental moves in its narration. Take a look with In Focus at excellent photo essays in the past month.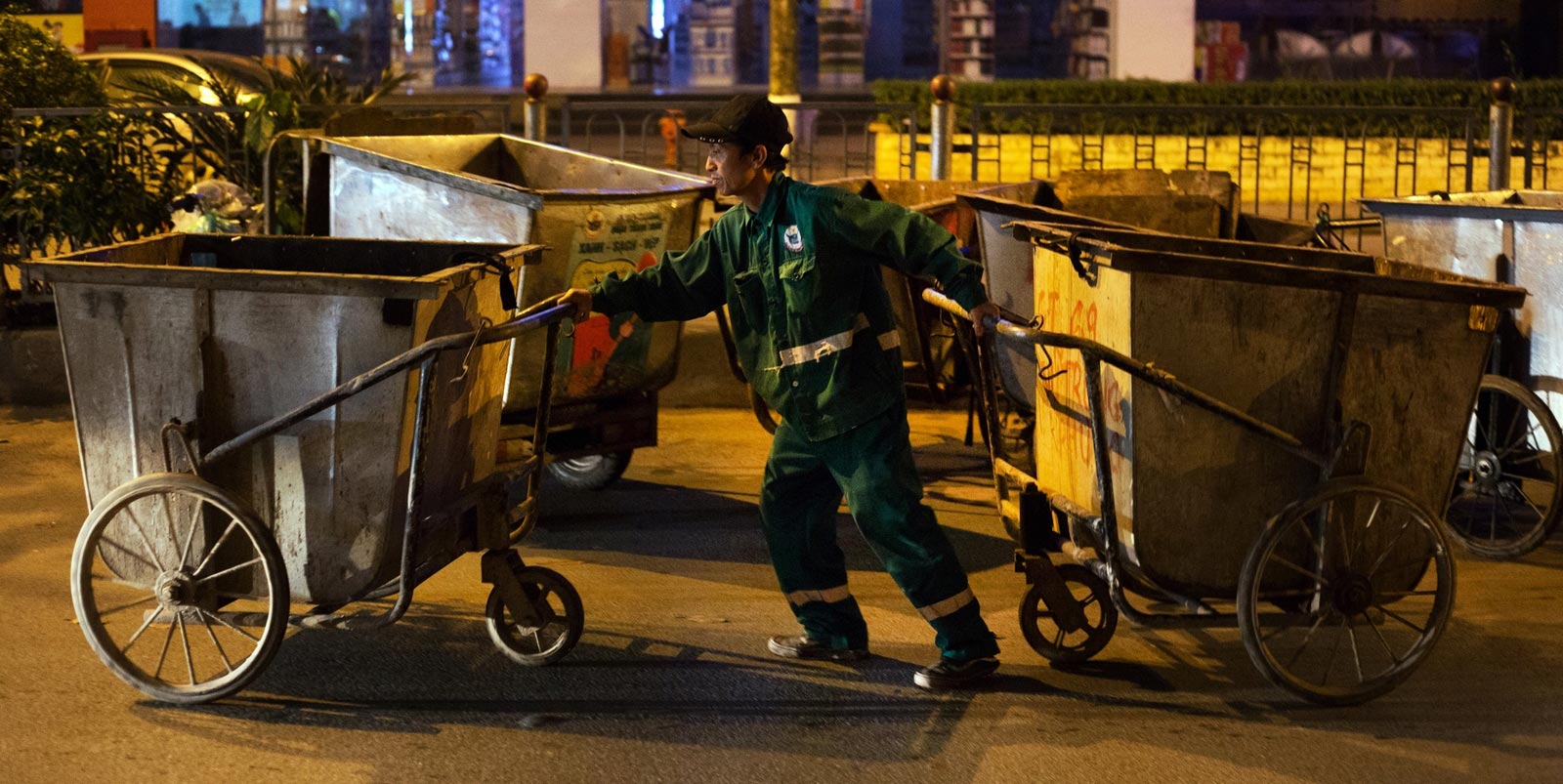 "Portrait of 'king of trash' in Vietnam" – VnExpress
VnExpress Opinion section is becoming more experimental in narrating, both in terms of texts and images. Urban environmental issues are showed in a pretty comprehensive story about plastic bottles, consumption habits as well as the disorganized waste management industry. The report follows the life cycle of a plastic bottle from when it is a flamboyant cover of a refresher in the fridge of a young adult to when it lies in the hands of the janitor before being squeezed inside the bags in the junkyard. Beside traditional subject portraits on the field, the cover image with installed plastic bottles causes an interesting visual effect. At the time when the report reaches the audience, Vietnam is among the top countries that dump the most plastic waste onto the oceans.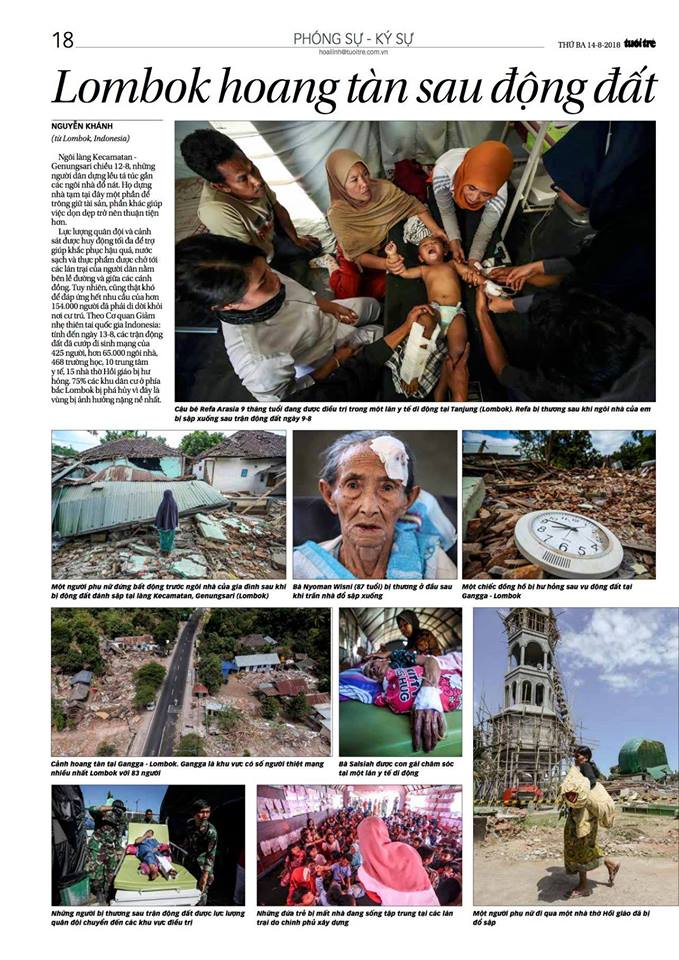 "Lombok in ruin after earthquakes" – Tuổi Trẻ
Tuoi Tre Online getting suspended for 3 months doesn't mean that the news agency stops working. Photo essays continue to be made, but instead of being published online they are presented on a traditional A3 print layout. Last month, photojournalist Nguyen Khanh arrived at Lombok Island in Indonesia to cover the restoration process after a series of earthquakes that caused more than 400 casualties. The report combines different image sizes including small portraits, mid-sized photos capturing the devastated landscape and panoramas taken by flying cameras. The picture of a woman dressed in Islam clothing standing still in front of a collapsed house is a still and undramatic image, yet it is a meaningful moment among action-drenched reports.
"Human plights after hasty land 'embraces'" – VnExpress
The report traces back to many disputes over lands between the citizens and the authority that have lasted for years without end, starting from when Hanoi expanded its territory in 2008. In the middle of the unfinished urban planning process exists not so few dilemmas: farmers raising cattle on grassy lands in the abandoned construction sites of luxurious condos in Yen Nghia, or flocks of ducks or cows roaming the lands of an incomplete project in Me Linh.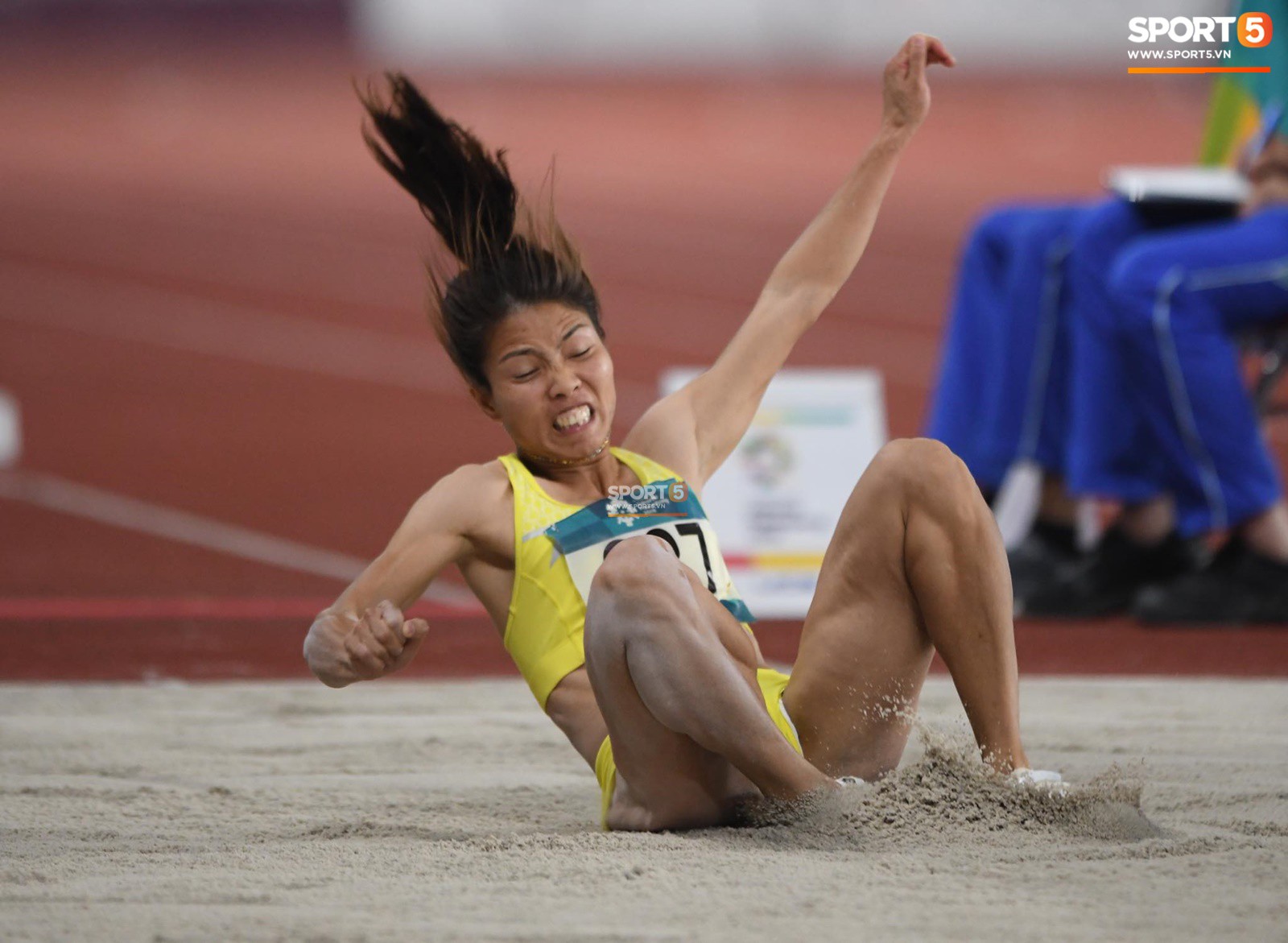 "Bui Thu Thao gains historic gold medal for Vietnam athletics" – Sport5
ASIAD 2018 is not only about football. In the evening of August 27, after a cut-throat competitive final game, athlete Bui Thi Thu Thao won the first gold medal ever for Vietnam in the long-jump category. Photojournalist Tien Tuan from Sport5 with plenty of experience in sports must have had no difficulty in capturing priceless moments of the female athlete: the confident expression, the decisive jump, the artsy landing, and the proud gestures after knowing that she had won.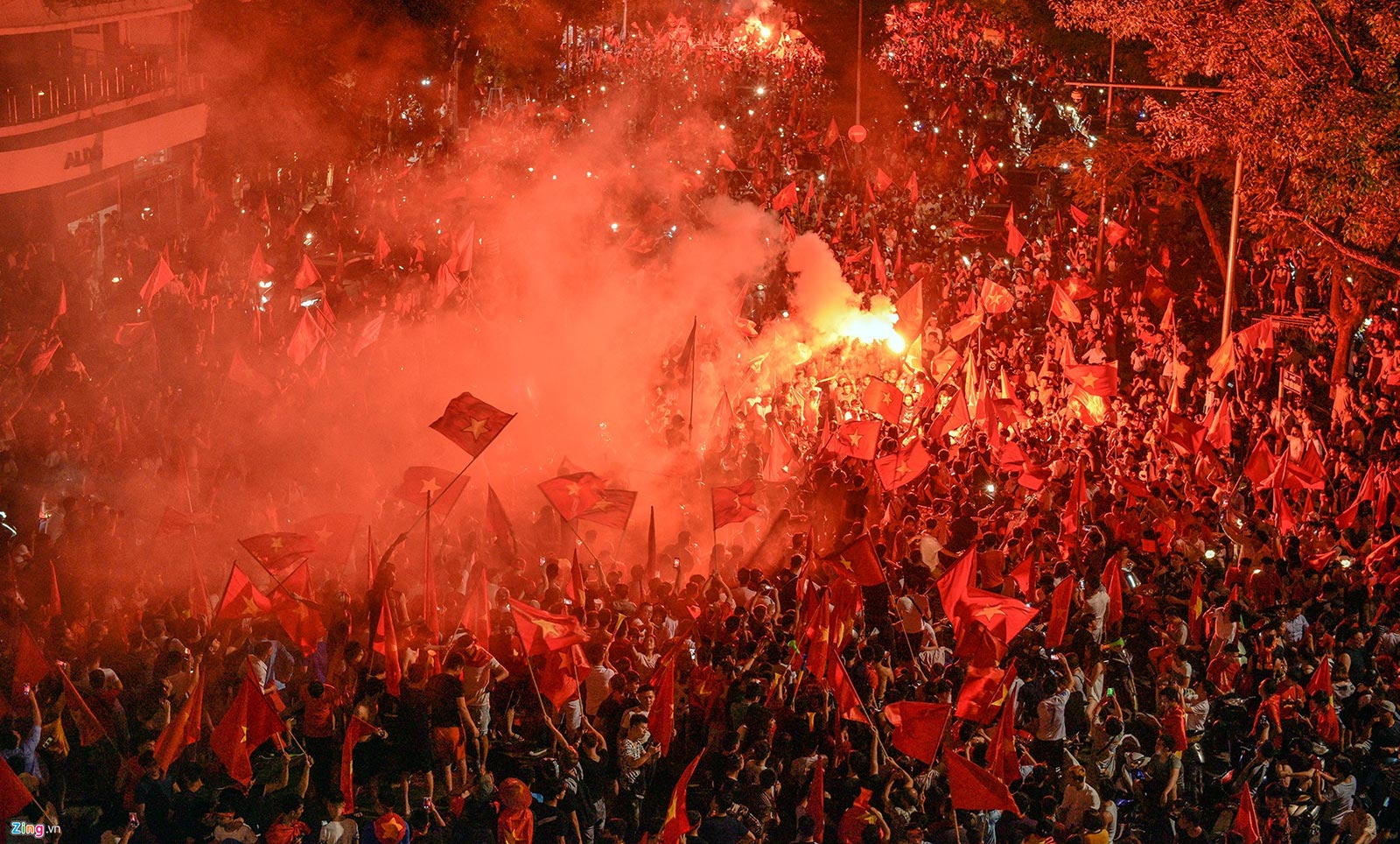 "Impressive moments after Olympic Vietnam football team's historic victory" – Zing News
Obviously, the excitement of the Asian Games exists not only in Indonesia. After Olympic Vietnam male football team's win over Syria to participate in the quarter-final of ASIAD 2018, floods of people spread into downtowns of big cities in Vietnam to celebrate the victory. Zing photojournalists from both ends of the country quickly merged into the streets dyed red by shirts and flags, capturing funny moments such as the appearance of "Monkey King," coach Park Hang-seo's model or young adults waving flags on the top of a container. Despite the unfavorable final result, the football team's fighting spirit has placed more trust in their fans.
Thanh Nguyen
 is a photojournalist for VnExpress. He cares about social, cultural and humanitarian topics. Before starting to work in Saigon from 2016, Thanh was based for 6 years in Central Highlands and South Central Coast of Vietnam.
"In Focus" is a series that highlights outstanding photo essays in the past month so our readers can keep up with the news and learn about building a visual story. This is also to express our gratitude to professionals working around the clock to keep the flame of photojournalism alive.