November witnessed more photo essays shot in provinces other than two major cities including Hanoi and Ho Chi Minh City. Some photo essays are strong both content-wise and visually, yet those are still short and fragmented rather than long and in-depth coverage. Is it possibly because news agencies are focusing on conducting larger pieces for the upcoming Lunar New Year?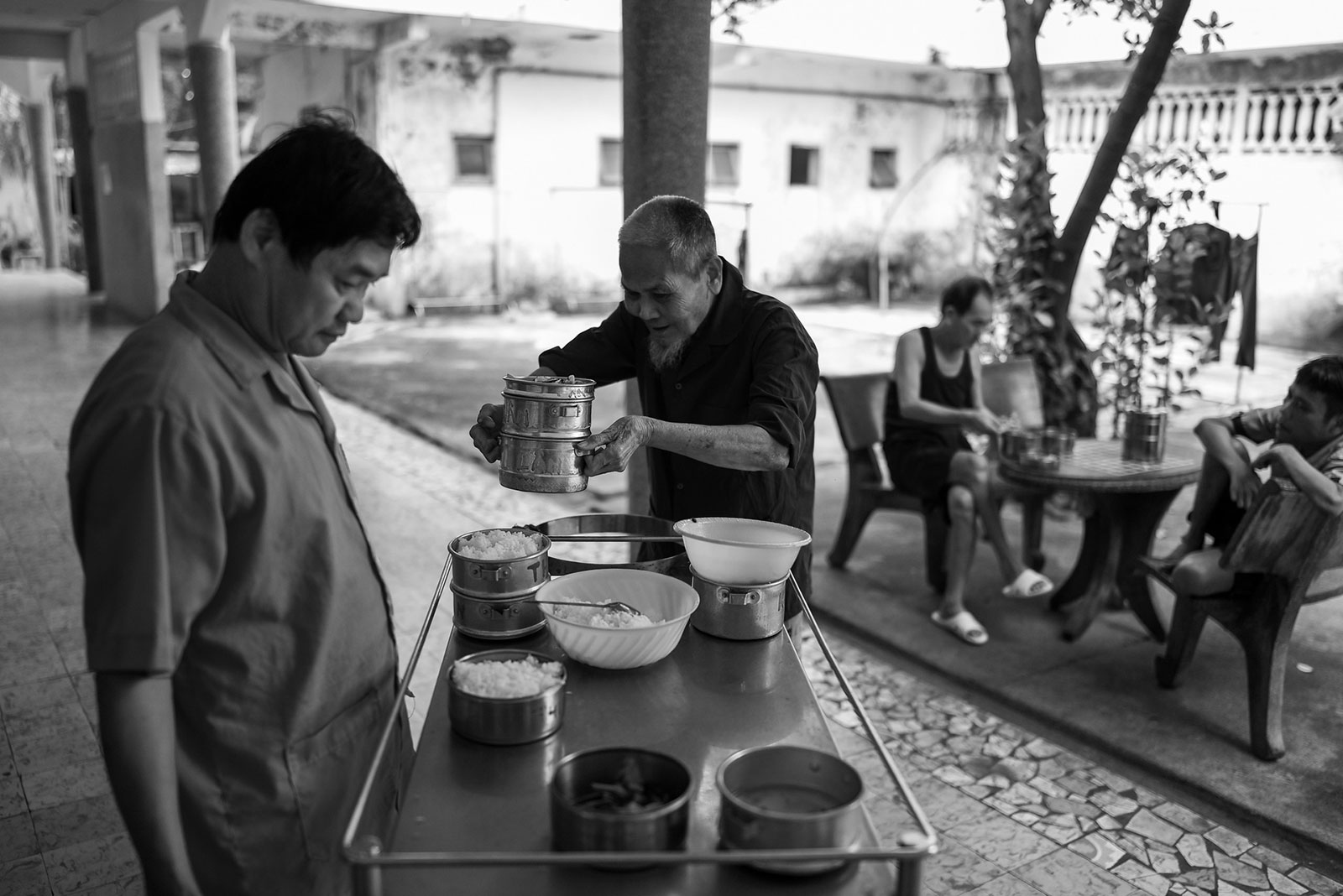 "Time's in no hurry to go anywhere in Vietnam's 'leper village'" – VnExpress International
In Quy Hoa Leprosy Village that is home to more than 400 patients, time seems to stop. The black and white reportage by Andy Ip focuses on human portraits with daily activities such as having lunch, joining community events and working at the factory, resisting from portraying the subjects as victims. Although the majority of the population in Quy Hoa are patients of leprosy, the village still appears quiet and peaceful like any other coastal villages.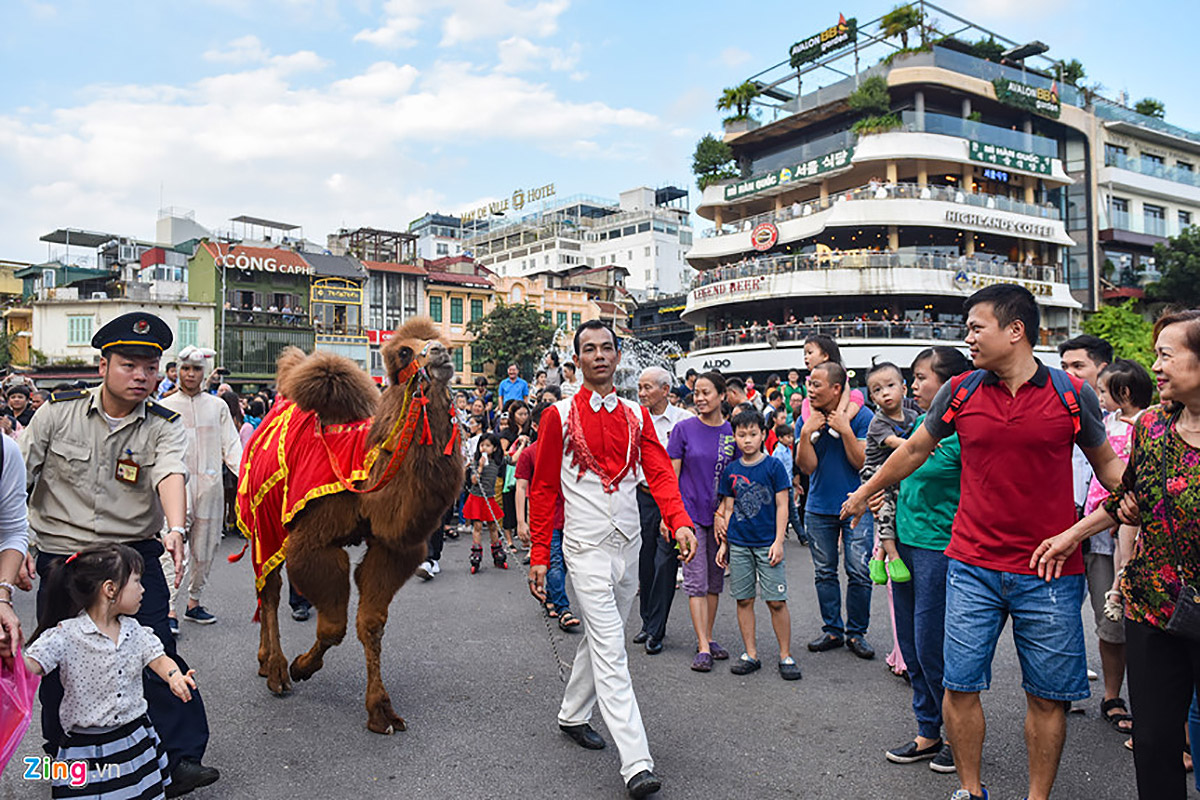 "Camels appear on Hoan Kiem Lake walking street" – Zing News
Hoan Kiem Lake walking street has been too familiar a topic, yet the appearance of nearly 100 artists from circuses all over the country added a new color. The short essay by photojournalist Pham Thang includes adequate information about the show, as well as emphasizes the audience's excitement and fascinating performances whose categories range from funny entertainment to heart-wrenching danger. The event is an effort by the Vietnam Circus Federation to bring the circus to the street, in order to attract spectators and renew an art form that is at risk of oblivion.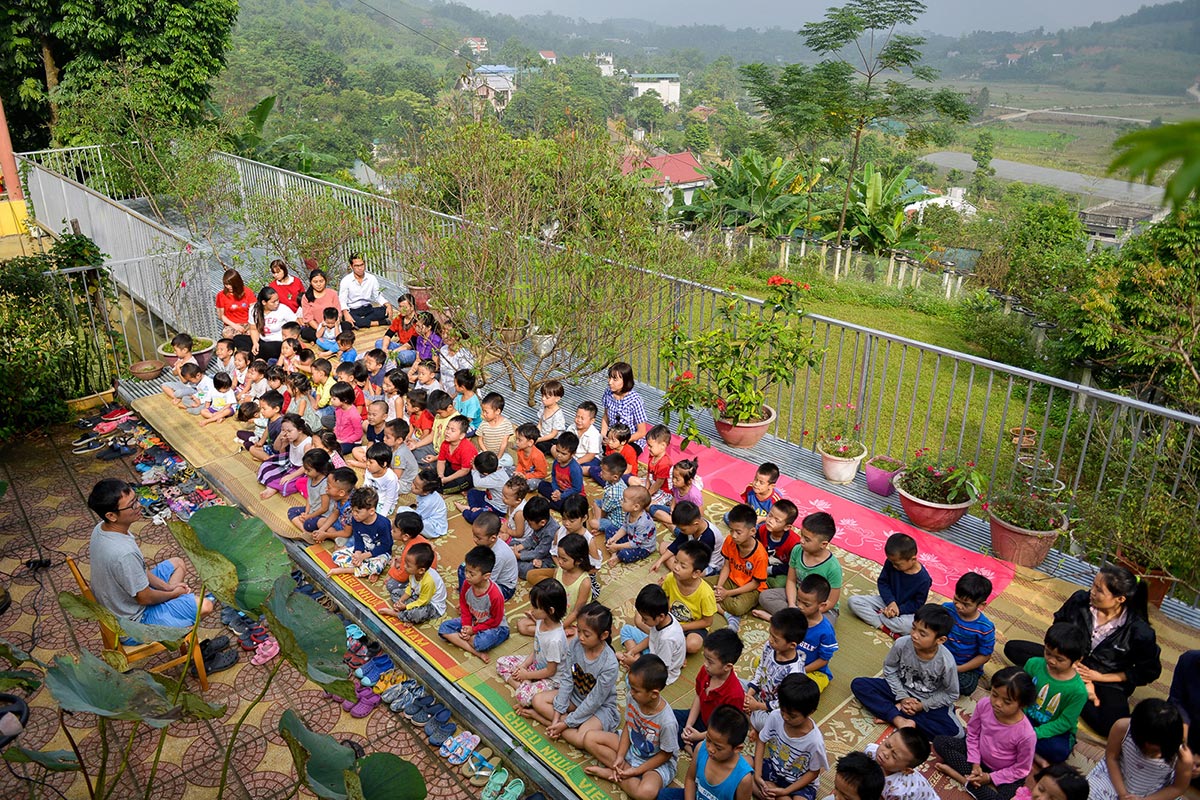 "A school uphill with no achievement pressure and no homework" – Zing News
The reportage by Zing News this time revolves around education, a topic that never ceases to be discussed. However, instead of focusing on negative news, reporters Quynh Trang and Quyen Quyen tell a story about Spring Hill, a school often compared to Tomoe primary school on the outskirts of Hanoi where every student is a Totto-chan. Without a shot of students in uniform sitting quietly in the classroom, the series at a glance seems like an outdoor excursion rather than an overview of the school daily activities: meditating, practicing yoga, harvesting outdoors, playing sports or doing group work. While the text provides information about the curriculum and the school's mission and vision, the photos clearly demonstrate the students' joyful spirit at school every day.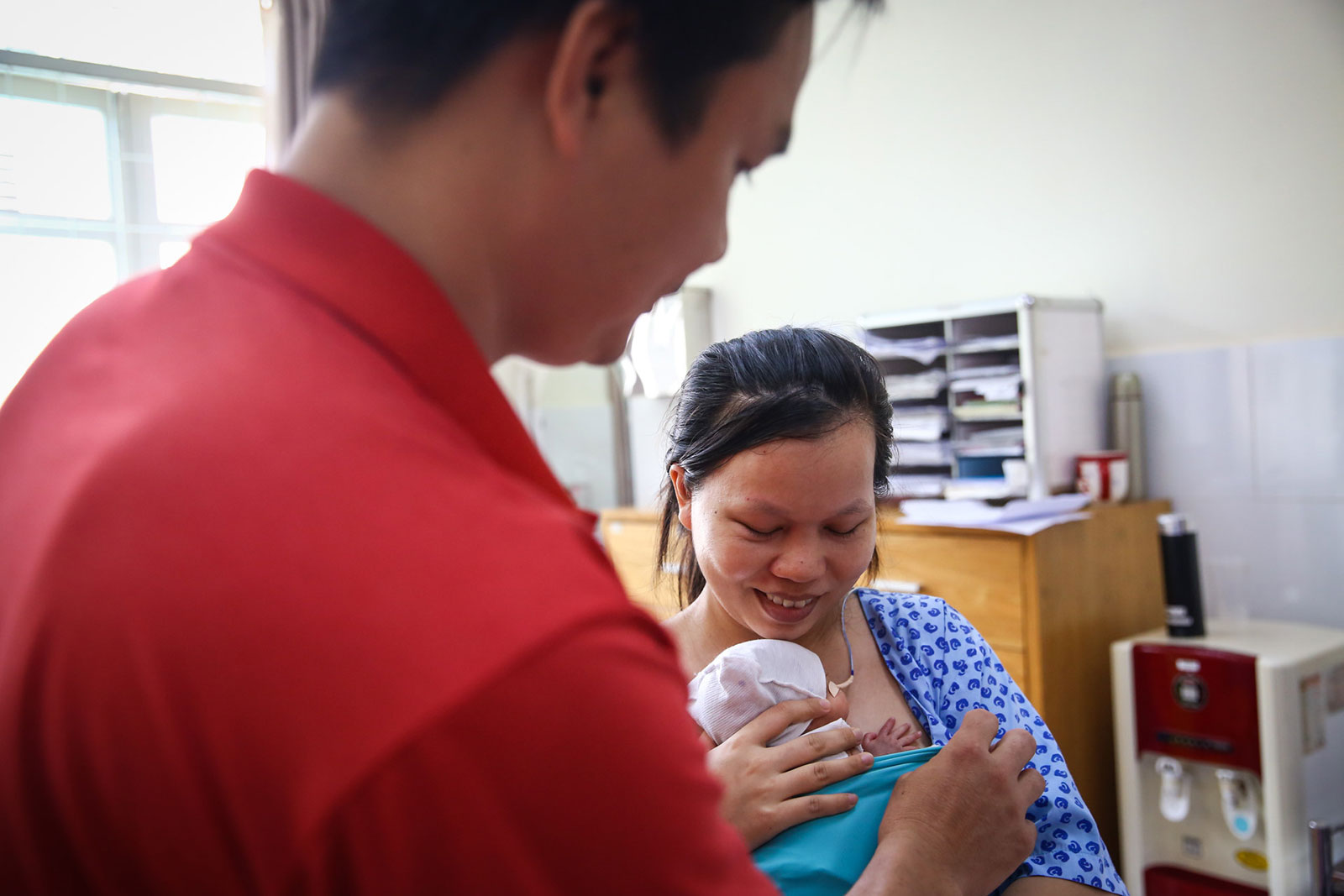 "Kangaroo babies and the magic inside mom's bags" – Zing News
Reporters Lieu Lam and Bich Hue from Zing News followed three mothers with premature infants at Tu Du hospital in Ho Chi Minh City to record the journey of the "kangaroo babies." Under the thought-provoking title is a close-up shot of a baby held tight on the mother's chest. Fathers and grandmothers also take turns to embrace these preterm infants via this method. While close-up and direct angles emphasize the emotions of the family members in both simple and sentimental ways, wide and panoramic frames that capture the whole room show the sharing spirit of the community.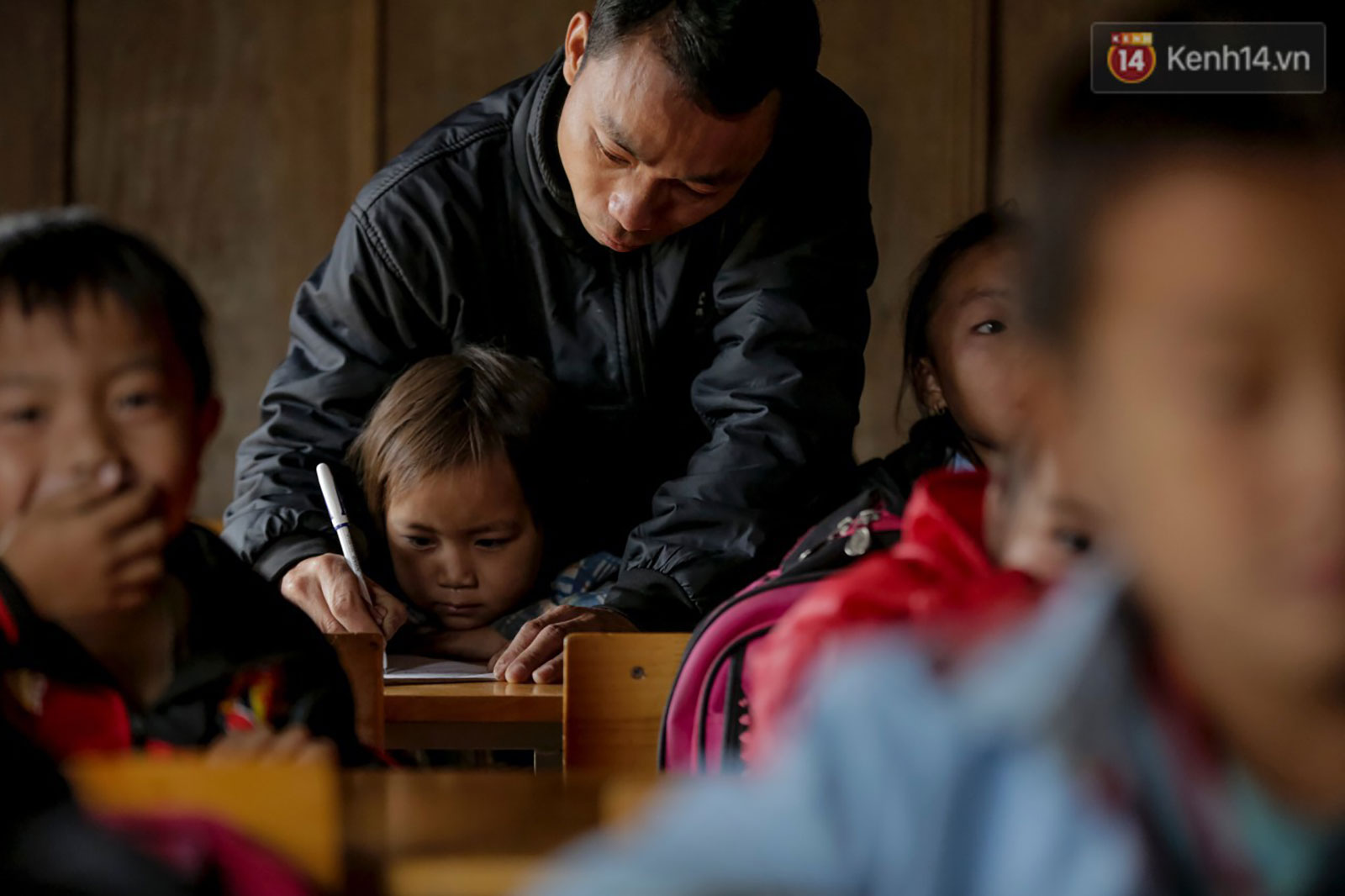 "The youth of young male teachers and the unfinished dreams of poor students on Pha Ca Tun mountaintop" – Kênh14
Among the inspirational stories by Kenh14, the coverage about the male teachers in Tri Le school demonstrates the will to overcome challenges and carry knowledge to the mountainous border. Difficulties like winter fog or curvy roads prove no small challenges for teaching and studying here. The essay captures one working day of the teachers, those who despite materialistic shortage are willing to sacrifice their personal and family lives in order to equip the children here with enough knowledge so that one day they can fly away and escape poverty.
Thanh Nguyen
 is a photojournalist for VnExpress. He cares about social, cultural and humanitarian topics. Before starting to work in Saigon from 2016, Thanh was based for 6 years in Central Highlands and South Central Coast of Vietnam.
"In Focus" is a series that highlights outstanding photo essays in the past month so our readers can keep up with the news and learn about building a visual story. This is also to express our gratitude to professionals working around the clock to keep the flame of photojournalism alive.