Leica Vietnam's street photography workshop "Taking My Chances" took place in Hanoi on December 4th and Ho Chi Minh City two days later. The main workshop instructor is Jesse Marlow, a street photographer who works and lives in Melbourne, Australia and has published several books. Jesse is the Leica ambassador for the Q Series – a portable full-frame camera with a 28mm lens that is suitable for photowalks on the street.
Similar to other masterclasses, the workshop in Hanoi attracted over 30 participants of different occupations and ages. The class lasted for one day with two parts: the instructor shared his approach to street photography, then participants practiced through the photowalk around Dong Xuan market and Hoan Kiem Lake area. According to Jesse, street photography should aim at capturing moments in the most natural way. He admitted to being a photographer that cares less about post production including basic editing tools like Layers in Photoshop than the actual image production itself.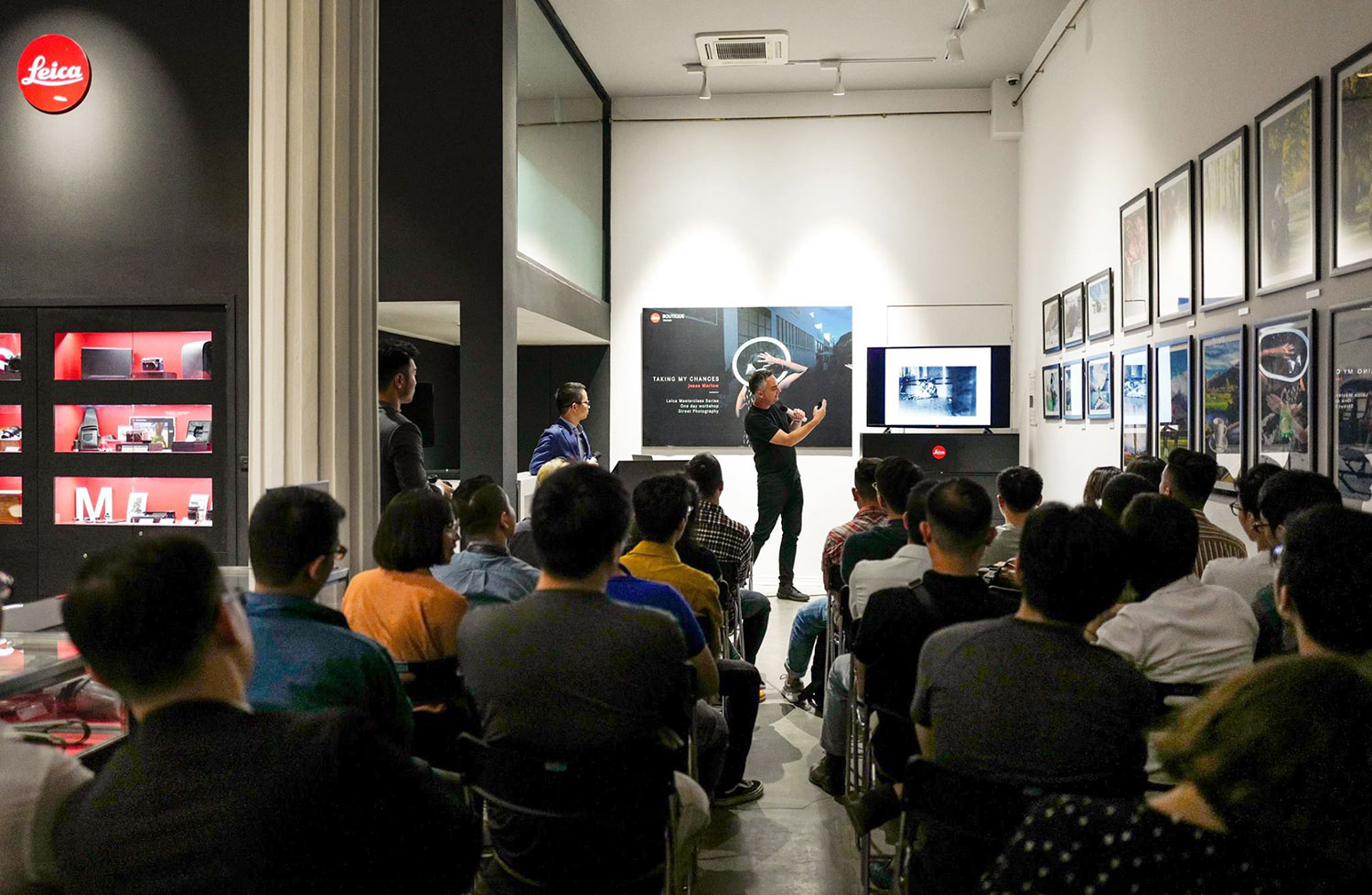 Jesse's advice to street photography beginners was to build up confidence to approach interesting subjects through as much practice as possible. A simple yet effective tip was that photographers should dress in plain clothes and try to blend in so as to capture truly candid moments. That explains why he never carries a camera bag and always chooses a 35mm or 28mm lens. Light equipment helps photographers move around easier and be less conspicuous in public places, while at the same time increases the chance to get the shoot without wasting time adjusting focus. Jesse also mentioned that he always had his camera with him so that he wouldn't miss any moments. He always sets his shutter speed at 1/500 second to completely "freeze" the actions and get sharp images.
One of Jesse's frequently used technique is called "the fishing technique" that he learned from Henri Cartier-Bresson. Just like the act of fishing, street shooters should look for an impressive background and patiently wait until an interesting subject emerges. In doing so, they can capture quirky interactions between people and the surrounding environment. This method requires photographers to stay extremely patient and focused because a beautiful moment can appear and disappear out of the blue.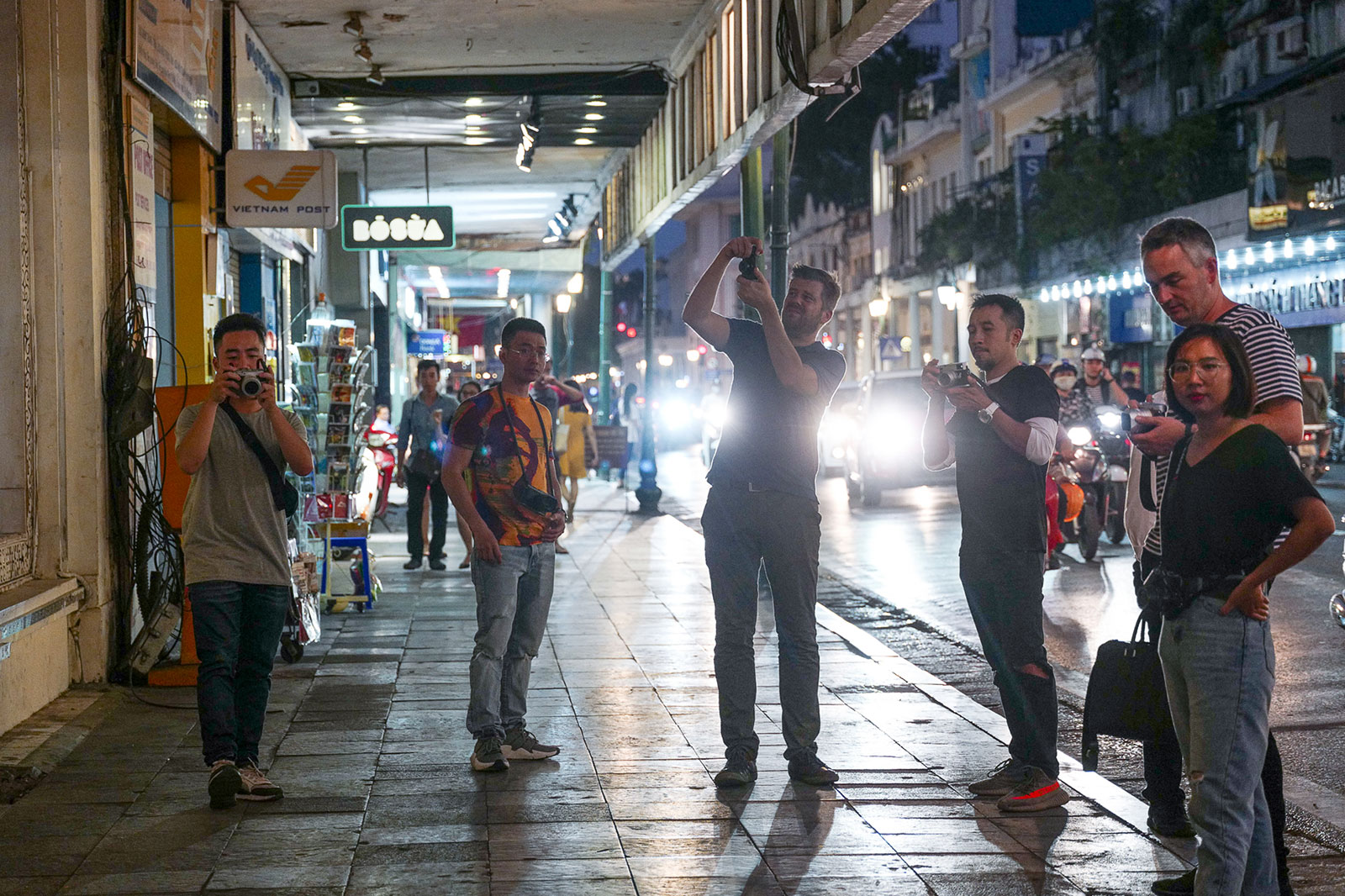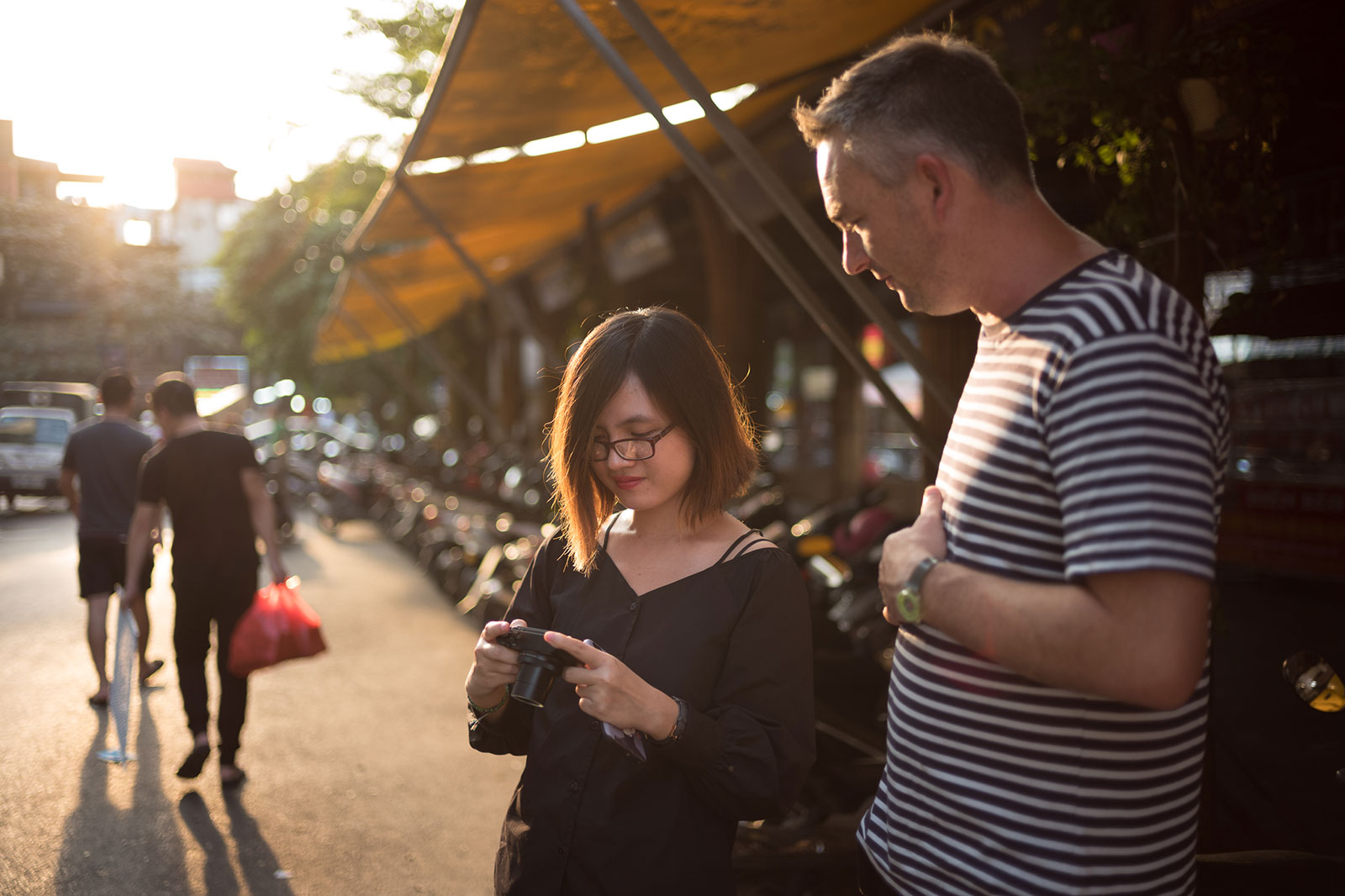 The photowalk lasted about two hours around the Dong Xuan market and Hoan Kiem Lake area. Jesse selected these two locations because these are crowded areas with diverse subjects and human interactions. However, figuring out new angles in these two highly popular places posed not so small a challenge for participants from Hanoi. A big group of 30 people carrying cameras around undoubtedly drew a lot of public attention. As a result, participants had to be even more confident and tactful in approaching their photographic subjects. At the end of the workshop, Jesse and team Leica Vietnam worked individually with each participant to select the best shots and gave suggestions on how to improve their techniques. Photo editing is always a noticeable part in every workshop because one can only improve one's photographic skills when one knows how to read images.