curry in between two teeth is the curious title of the recently released zine by Dat Vu and Dat Vinh Tran. Following the invitation to participate in a mini photo festival in Serralongue, France, two friends made a trip to Ba Den Mountain in Tay Ninh province. Captured moments are then synthesized into a small zine, as a visual response to the mountain ranges encompassing the remote Serralongue village.
The publication is divided into three booklets and features landscapes, still life, and portraits of different men encountered in the journey. Going with a laidback state of mind, the photographers did not hurry to make work but let things happen to themselves. The form also reflects the content: photos of multiple dimensions are arranged in a spontaneous layout, inkjet printed and stapled at a local photocopy shop, accompanied by two risograph posters all enclosed in a clear bag.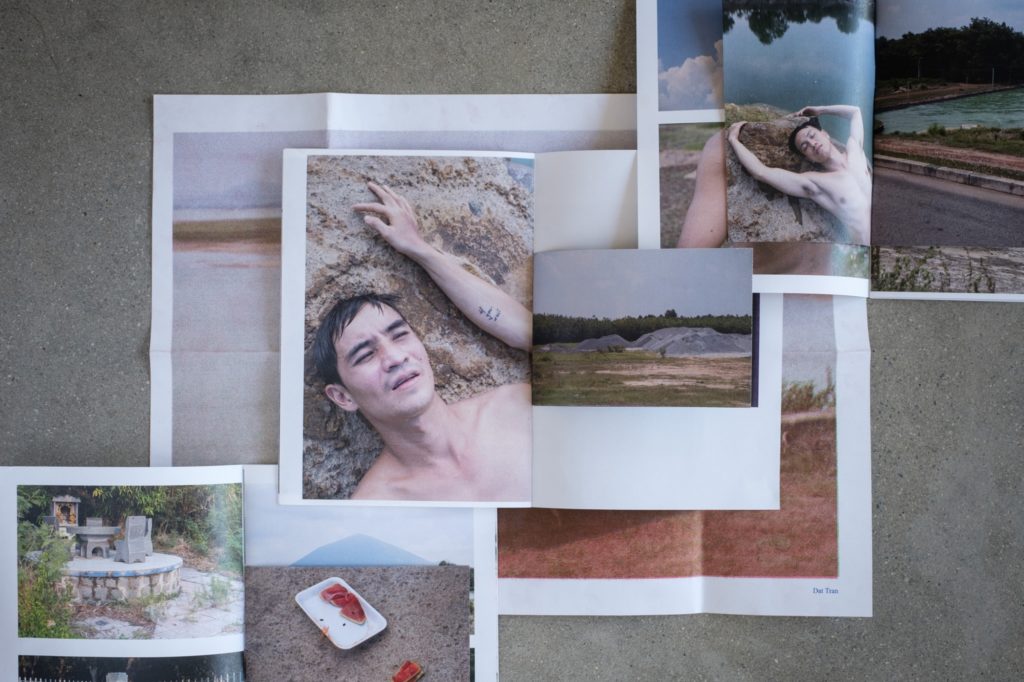 Alongside dreamlike scenes and fictional situations that have become Dat Vu and Dat Vinh Tran's signature, the zine is packed with sensual male portraits, sometimes of the two authors themselves. Playing around with the concept of "bromance", the images can either indicate a close bond between two young men or a desire beyond the boundary of friendship, depending on who is looking. "Curry is a kind of food which is both solid and liquid, flows smoothly between teeth, reflects the fluidity of our relationships in particular and of the situation at large, given the conditions of the global pandemic", Dat Vu comments on the strange title.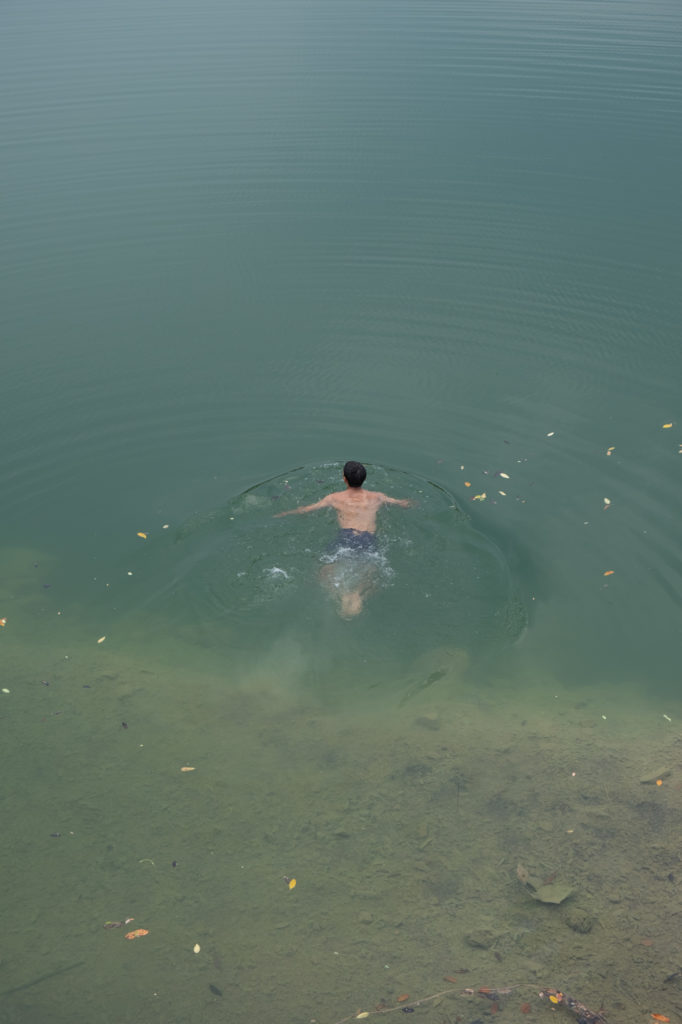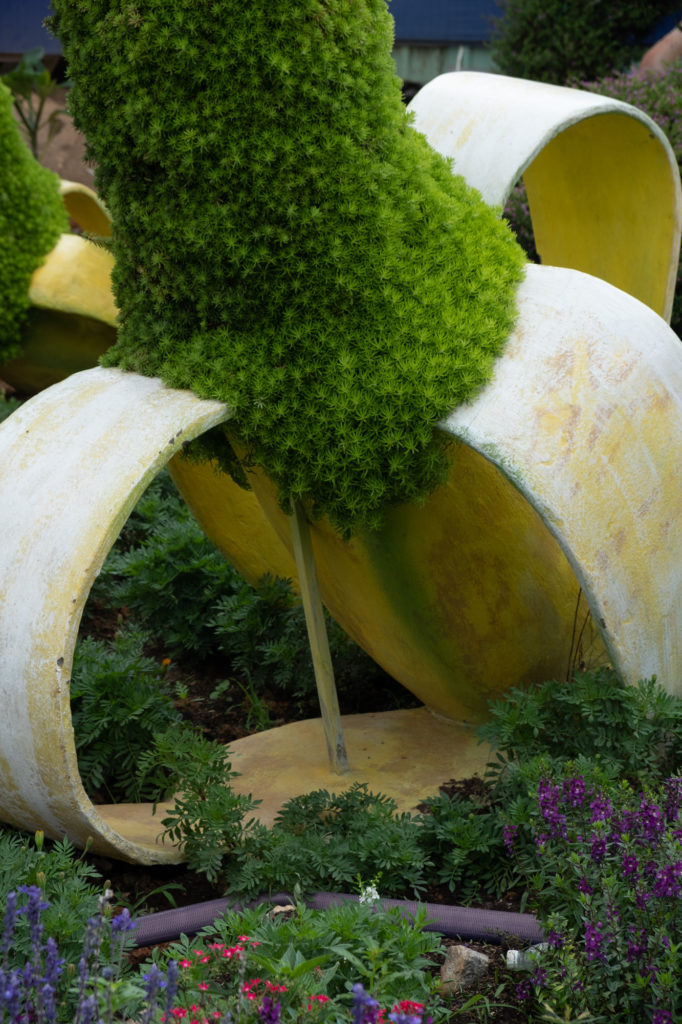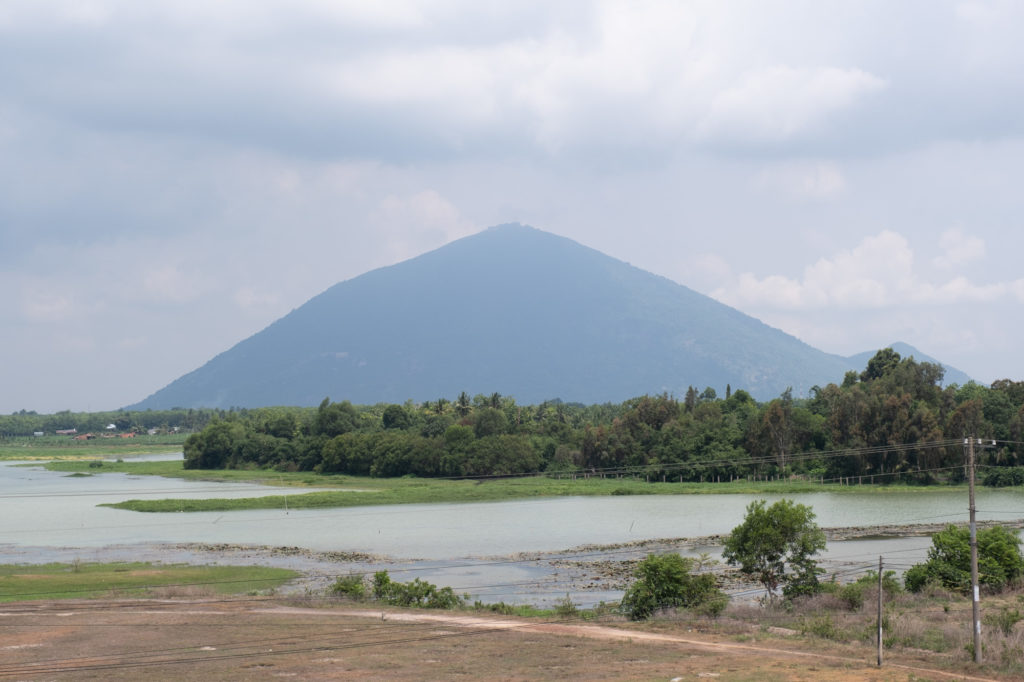 The relationship, or more specifically, the fellowship between two photographers, is also the connecting thread that runs through and across this project. As the duo review photos from the trip, they realize that when placed side by side, the works could achieve a sense of harmony as if using the same language. The author of each photograph is not clearly noted and both enjoyed such ambiguity. While having their independent character and point of view, the two Dats view their mutual influence in a positive way. One not only accompanies but also holds up a mirror to the other to contemplate their practice.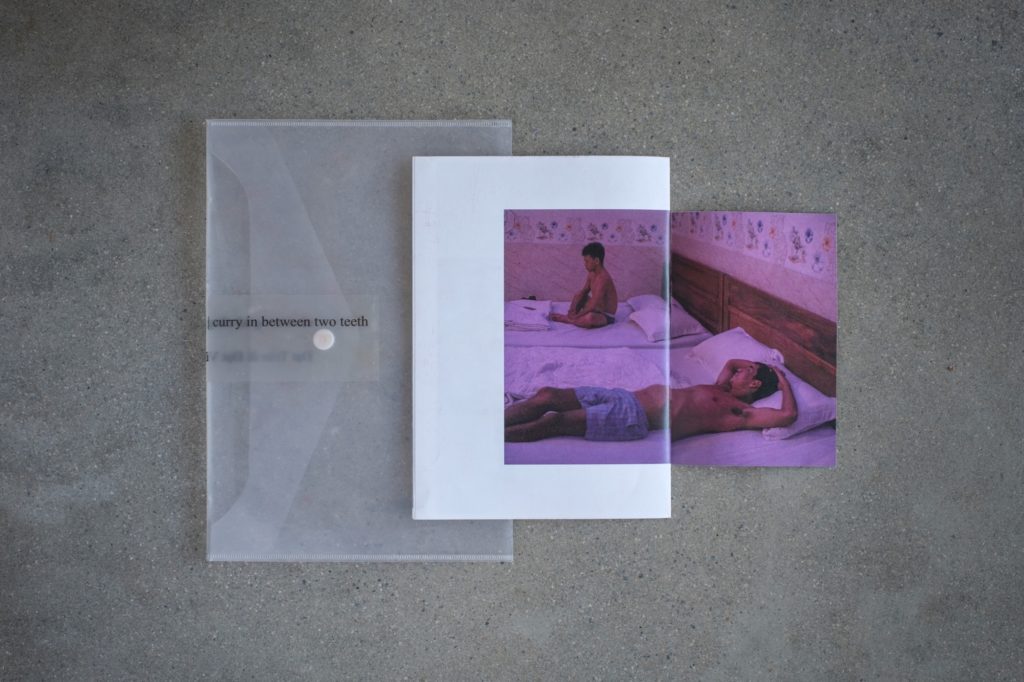 After Dat Vu supports Dat Vinh Tran's solo exhibition Chẹp Chẹp in early 2020, the two begin to get along in photography and other fields. To Dat Vinh Tran, Dat Vu is a brother from another mother who occasionally acts as a mentor. Likewise, Dat Vinh Tran helps rekindle Dat Vu's interest in the medium when he feels lacking in inspiration after years of pursuit. To carry on making art, having a friend who shares common ideas, opinions and long-term vision is the wish of many artists, and this case is no exception.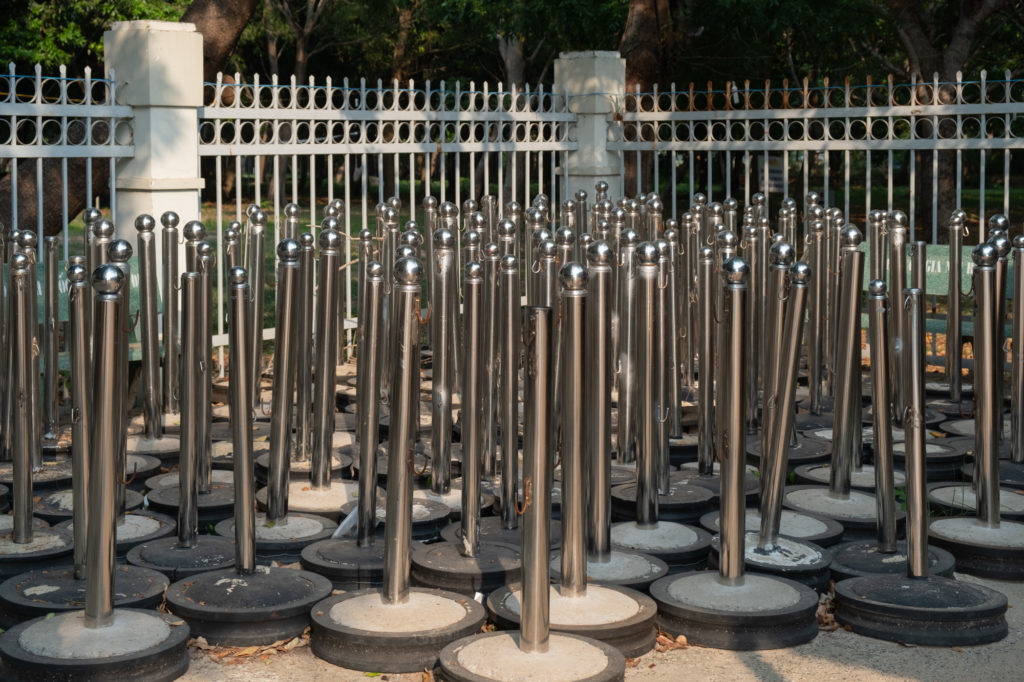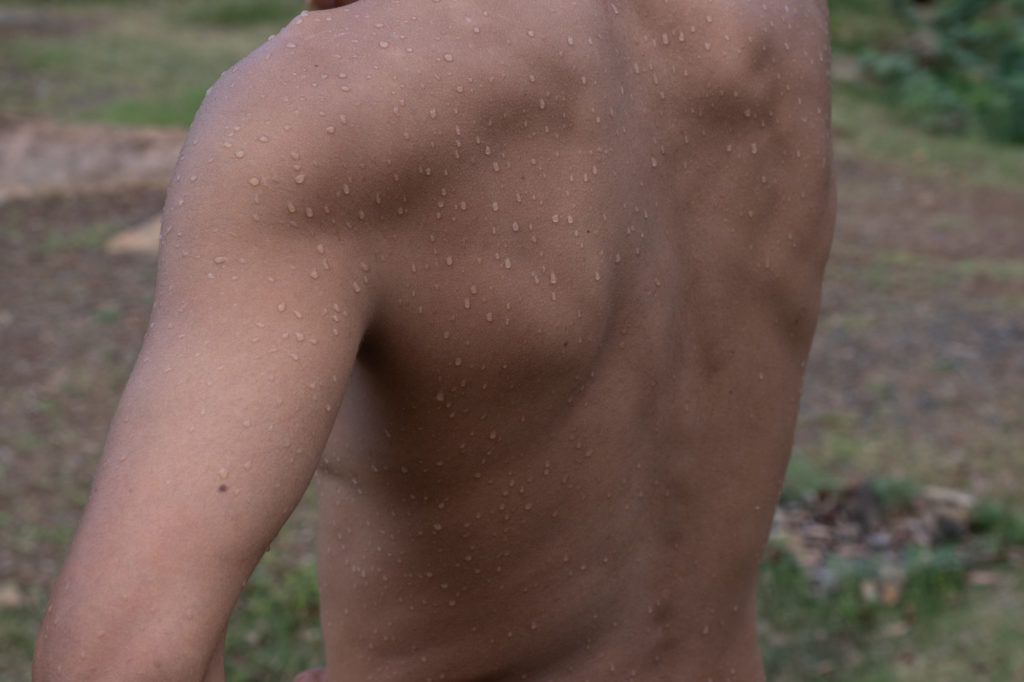 Born out of an ongoing collaboration, curry in between two teeth provides an opportunity for the young photographers to work on their very first publication. Given its low production cost, the zine medium allows them to experiment, get to know the bookmaking process, and learn from the local creative community. The resulting work conjures up echoes from casual conversations and fun times with friends.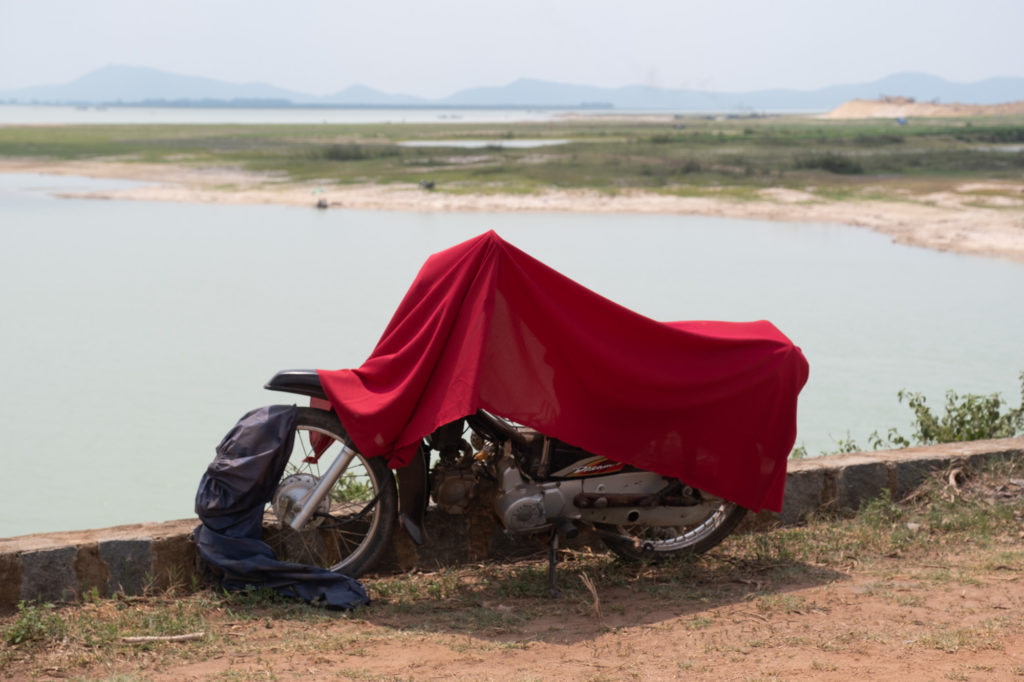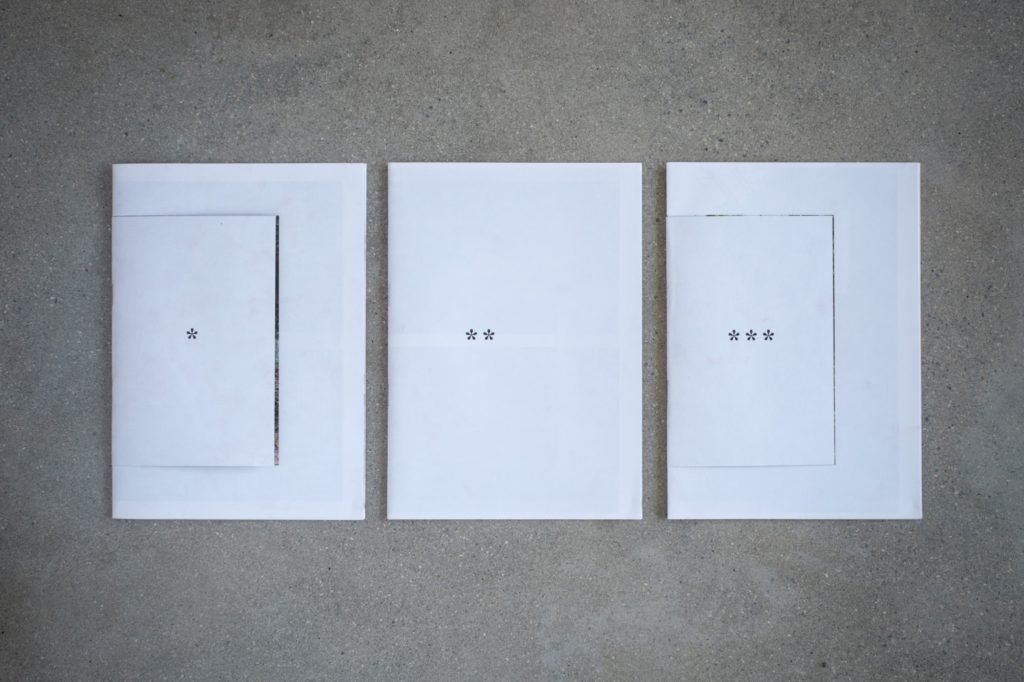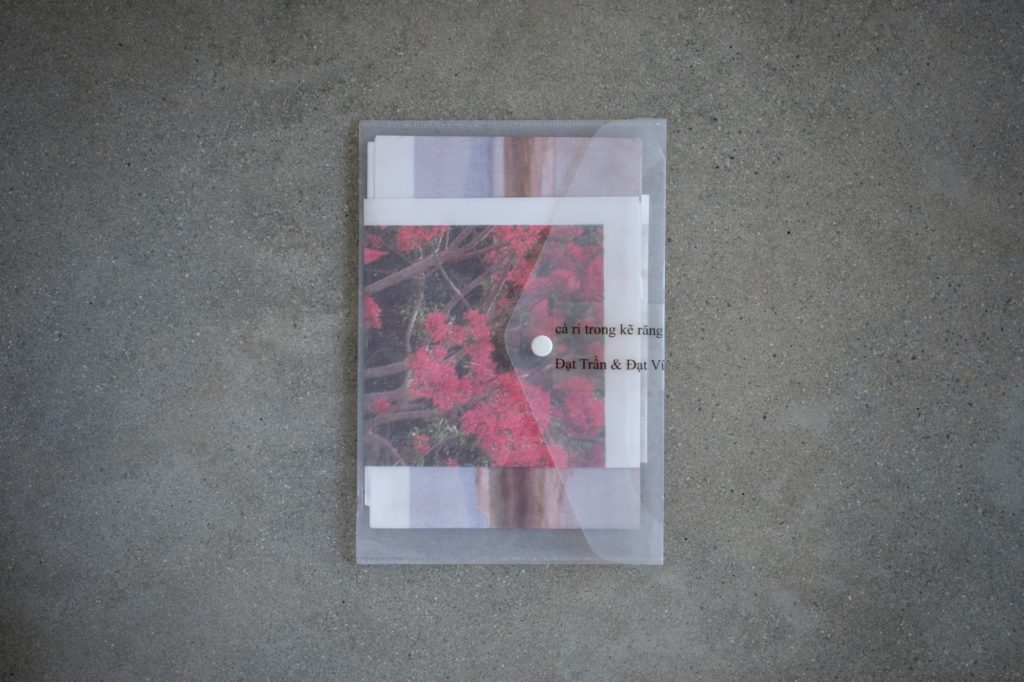 The project is sponsored by Bruno Serralongue and produced by Frédéric Dialynas Sanchez.
Contact the photographers directly to order.
---
Dat Vu lived and studied in Singapore and America for about 10 years before returning to Vietnam in 2016. Having spent a large part of his formative years abroad, he has learned to rely on photography as a medium to explore and to acclimatize with each new environment, as well as to build his syncretic identity. He develops his visual language through observing suspended human behaviors in public and private spheres, and about vernacular spaces in transition. Simultaneously, he also works with other media such as installation, performance, and video.
Dat Vinh Tran completed his bachelor of Media and Communication at the Queensland University of Technology in 2019. Dat uses photography to connect with people and objects around him and to reflect upon himself. He captures unexpected moments in everyday life and takes photos that confront viewers.