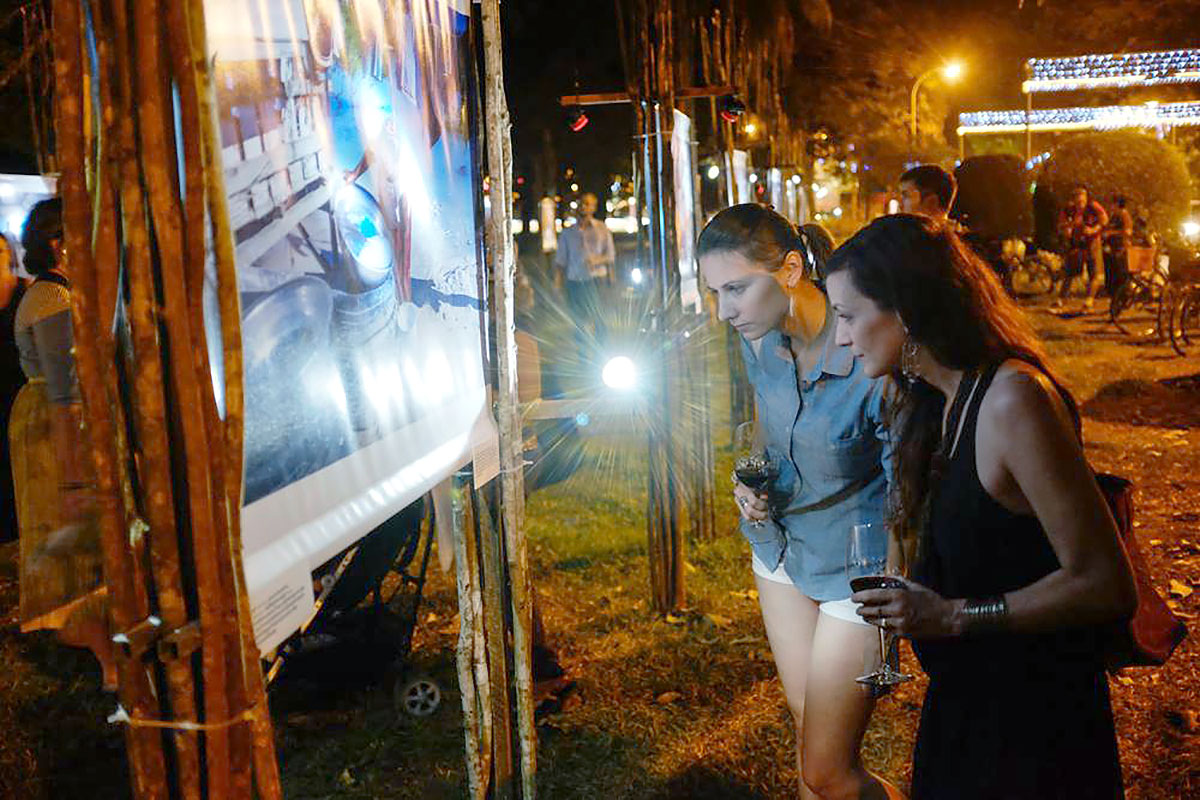 December every year, hundreds of photographers worldwide make a pilgrimage to Siem Reap, Cambodia to join the one-and-only Angkor Photo Festival. It doesn't matter if you are a newbie wishing to attend workshops tutored by celebrated photographers, or a working professional with the intention to network with colleagues, curators or photo editors. The 13th edition of Angkor Photo Festival will definitely be an unforgettable stepping stone in your career. Besides joining workshops and a week stocked with photography-related activities, you might accidentally drink your morning coffee or share a tuk tuk ride with some artist you have been admiring for a while.
Taking place annually from 2004, Angkor Photo Festival still maintains its standard of being an international event totally free of charge. Its in-depth training and inspiring environment make the festival a nurturing hub for a great number of young Asian talents, notably Sohrab Hura (India), Veejay Villafranca (Phillipines), Munem Wasif (Bangladesh) or our own Maika Elan (Vietnam).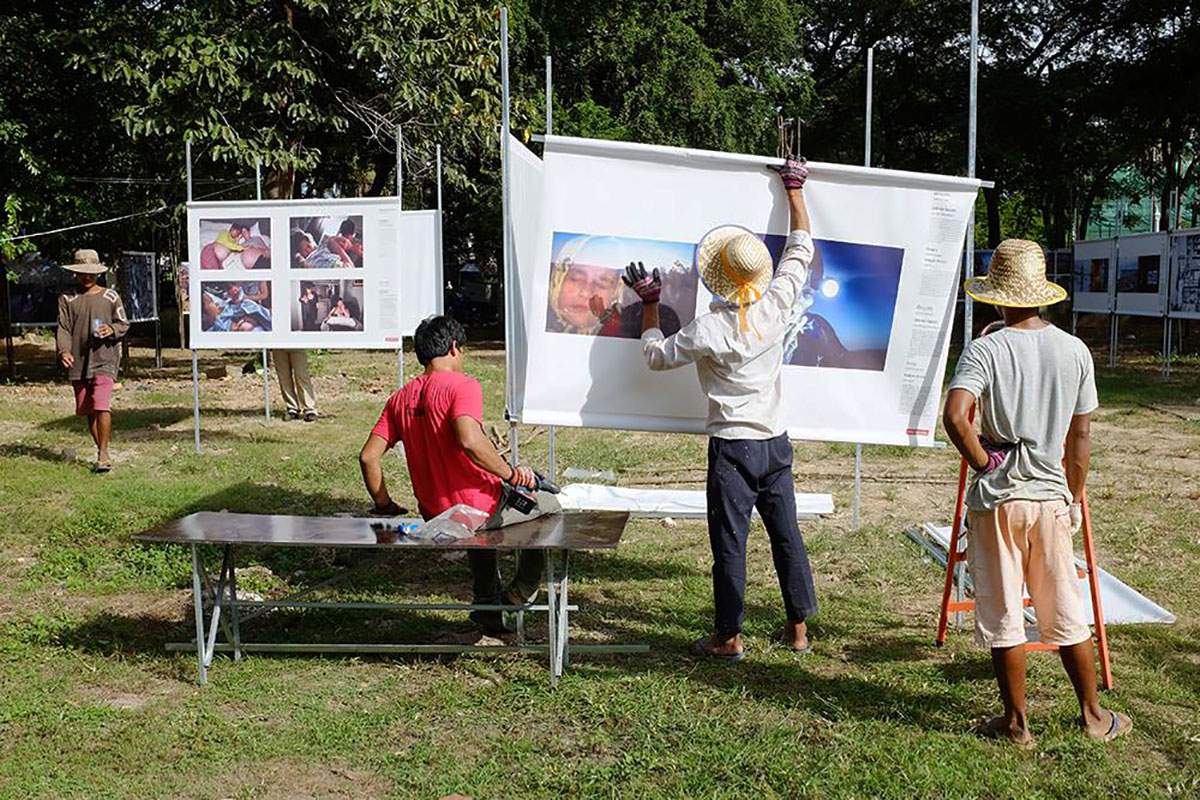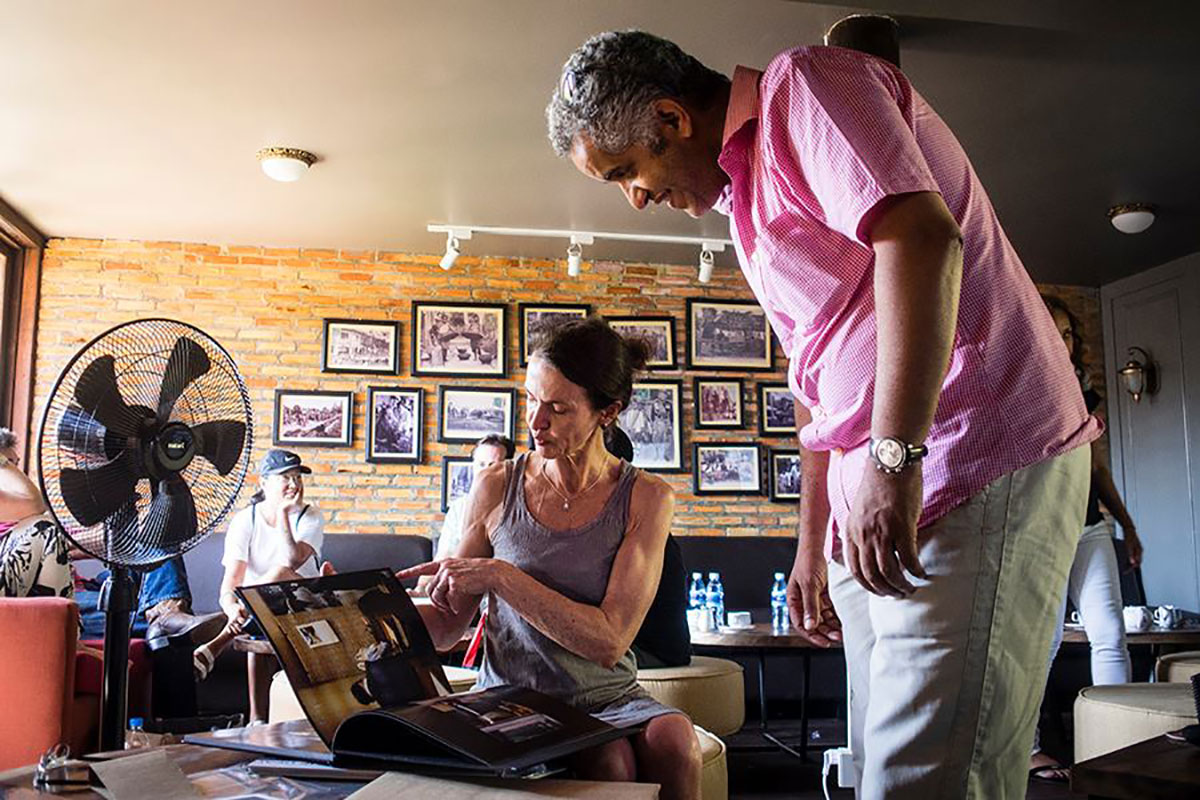 What's there?
Angkor Photo Festival consists of a festival and a series of workshops.
This year, the workshop offers an awesome tutoring team of 7 international professional photographers: Antoine D'Agata and Sohrab Hura from Magnum Photos, Kosuke Okahara – recipient of W.Eugene Smith Fellowship, Sim Chi Yin – photojournalist from VII Photo Agency, Katrin Koenning – lecturer at Photography Studies College, Melbourne, Ian Teh from VU agency and Tania Bohórquez – a visual artist working with photography, videos and performance. You can learn about how to become one among 30 selected workshop participants here.
Here are some main activities of the festival:
• Exhibition: There are 6 to 10 exhibitions across Siem Reap, be it an outdoor one inside a park or an upstair floor of a small gallery inside the ancient town. These exhibitions are the curators' explorations to introduce classic works combined with fresh voices from promising photographers.
• Photo projection:As the sun goes down, the crowd gathers at a public place to watch slideshows together. The topic of each projection is carefully curated and varies day to day.
• Artist talks: Talks are organized every afternoon, facilitated by the photographers themselves or industry experts. Topics revolve around professional practice, namely "An Insider's Look at Photo Awards", "Back to Analog: Photobooks", "Development of Smartphone Photography" or simply a photographer's sharing about his ongoing project.
• Portfolio reviews: They take place almost every morning, attracting photo editors, publishers, collectors, curators, etc. In a sense, this is a "career expo" for participating photographers in the region.
• Other activities: movie screening, quick workshops, book launching, drinking,…
Angkor Photo Festival brings to Siem Reap every year hundreds of talents in photography and art, providing an unprecedented opportunity for everyone to meet, learn from and be inspired by one another. Besides workshops and exhibitions, perhaps the most wonderful thing Angkor Photo Festival has built for more than a decade is a tight-knit community where all are warmly welcomed regardless of who they are or where they come from. Extending the boundaries of a professional photography event, many alumni keep returning to Angkor Photo Festival – a safe haven that they can come home to just to have a beer with an old friend.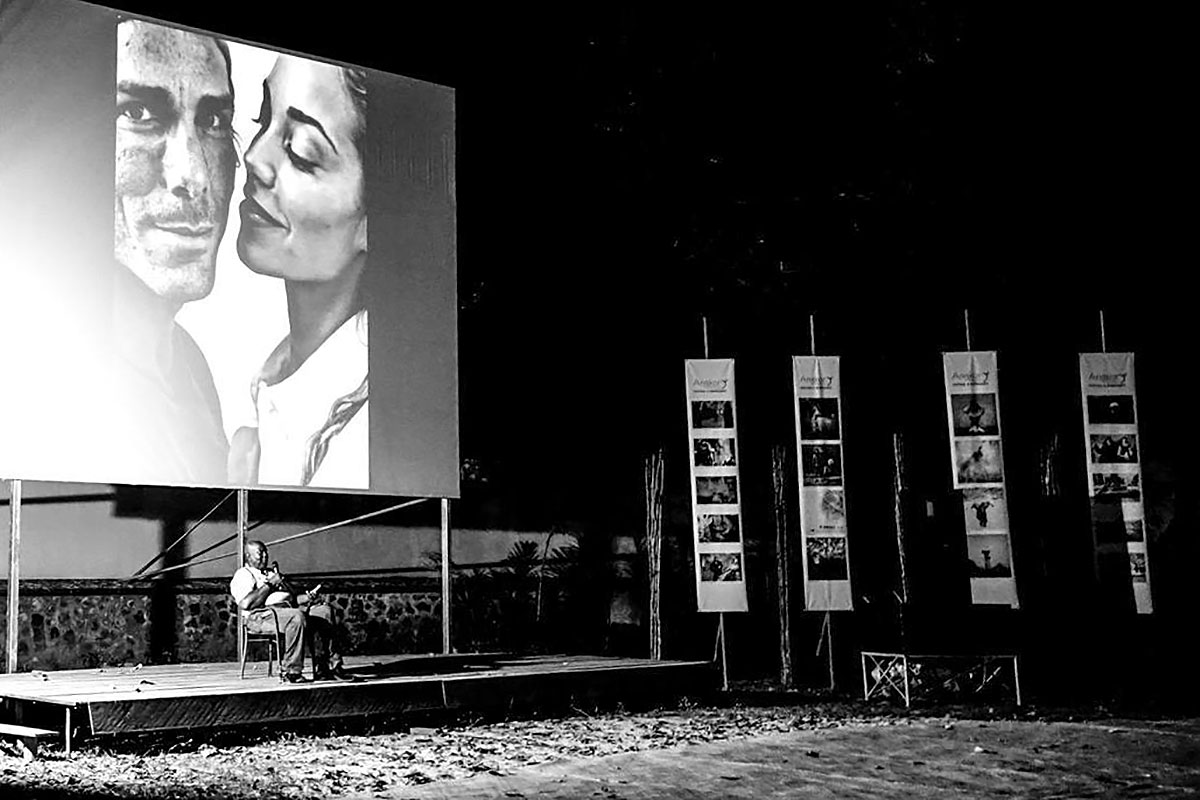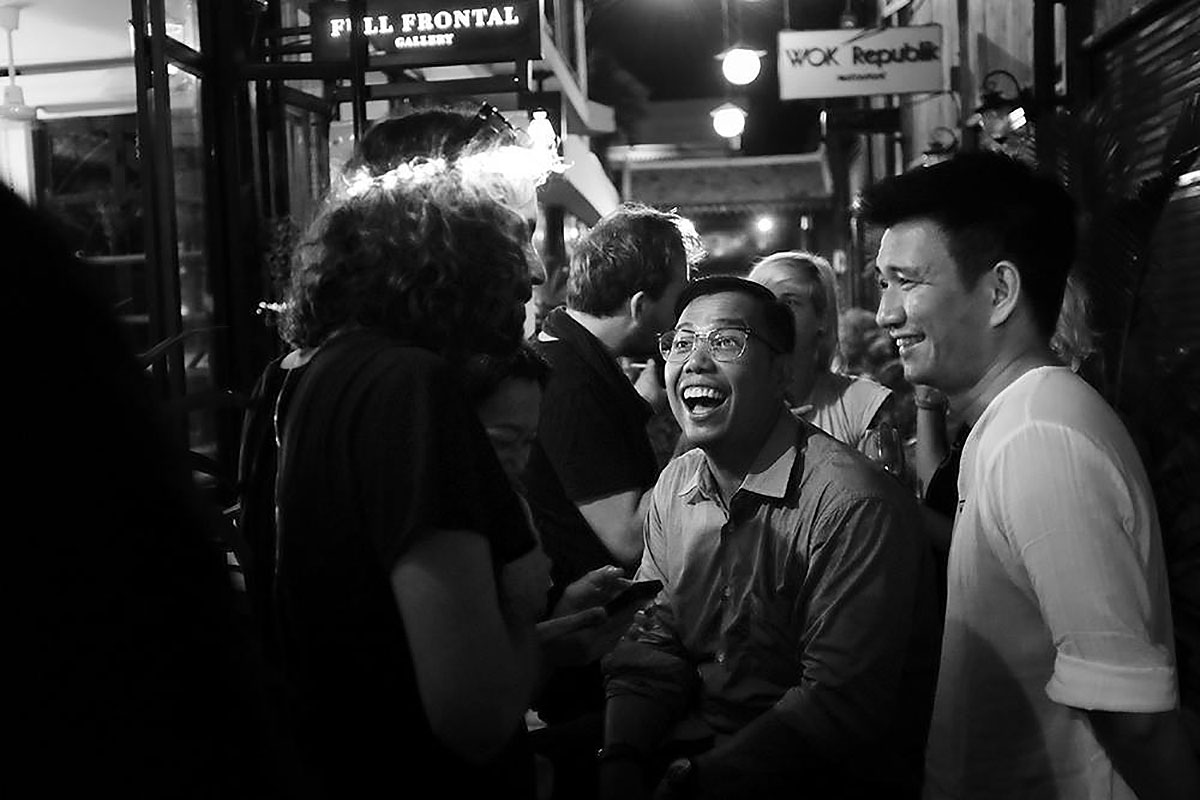 How to participate
You can apply for the workshop here. If you just want to go to exhibitions and make new friends, the only thing you need to do is to show up in Siem Reap during the time of the festival. Every activity is open to the public, and these with limited space operate on a first come first serve basis.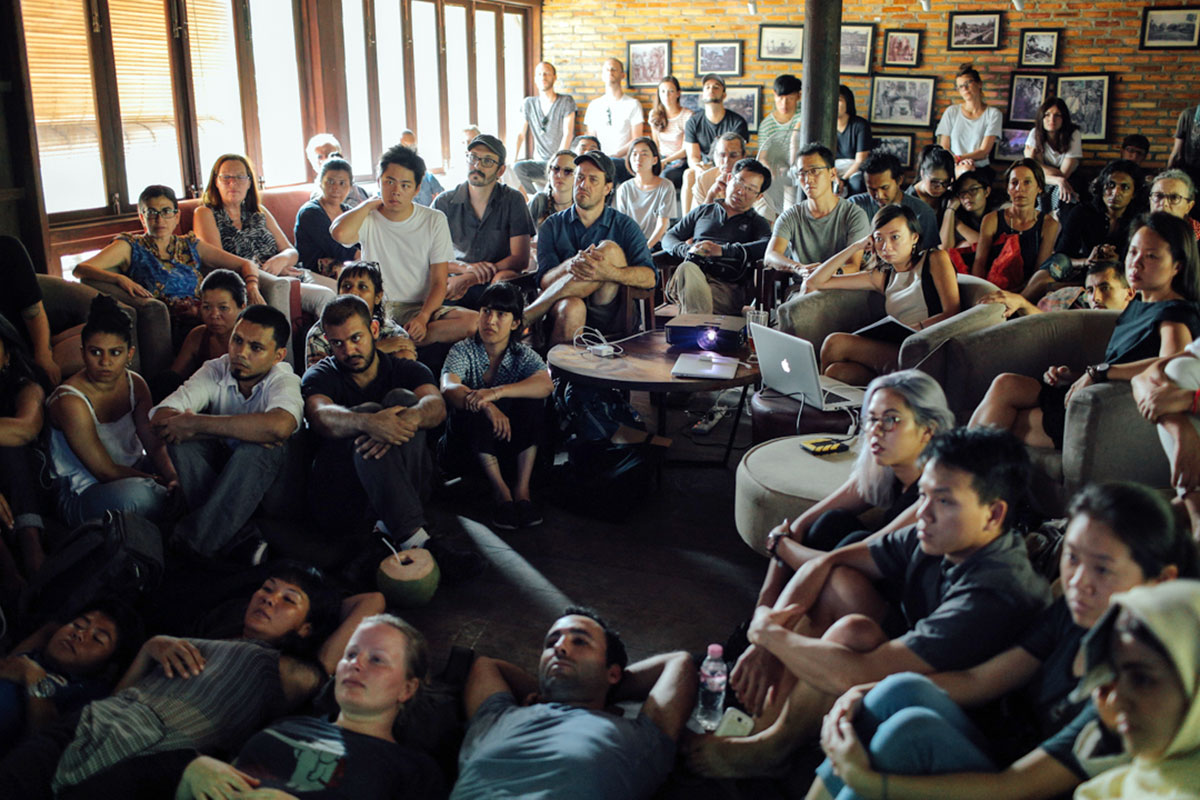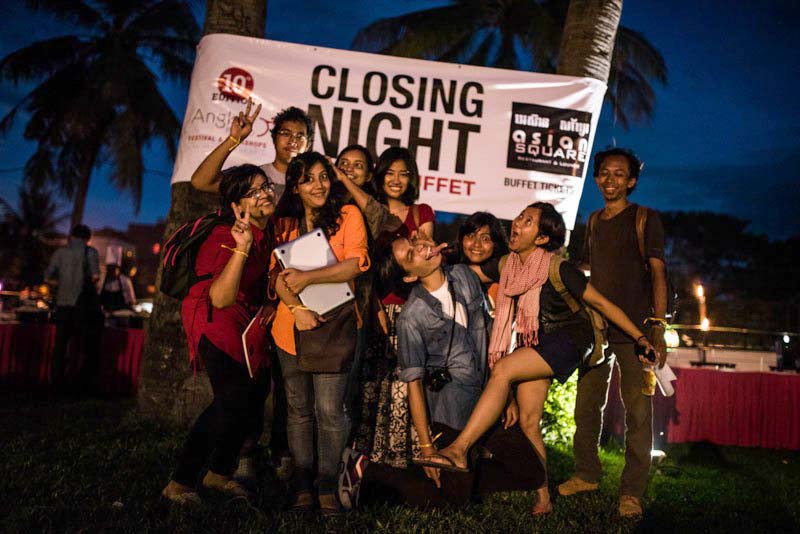 What do previous Vietnamese participants think of Angkor Photo Festival?
More than a handful of Vietnamese youngsters have matured from Angkor Photo Festival, such as documentary photographer Maika Elan, filmmaker Pham Ngoc Lan, visual artist Nguyen Thuy Tien or photojournalist Linh Pham, to name a few. Below are some personal sharing from them.
Maika Elan – Documentary Photographer
"I always think of Angkor Photo Festival as the best stepping stone for anyone who want to seriously pursue photography as a profession. For my part, in here I have found the first important story in my career and the most strong, diverse and lasting network in the industry. I have taken quite a number of workshops elsewhere. People come and go, it's only Angkor festival that they want to keep coming back. Speaking of that, now I want some beer, beautiful pictures, good music, barbecue, cool breeze by the river and late night pool games…"
Linh Pham – Photojournalist
"I keep coming back here, this year will be my fourth time, first of all to party with old and new friends. It's nothing different from an end-of-year meeting, friends in the photography community come together to update one another on both their professional and personal life, where they have gone and what they have achieved. Also, instead of spend a hefty sum of money to come to Hong Kong or New York, who would have thought Siem Reap city of our neighboring country would provide such an extensive professional network where I can make contact with photo editors, newspapers, producers or fellow professionals in the region? The interaction there would directly or indirectly turns into work opportunities in the future."
Quoc Anh Tran – Documentary Photographer
"The trip to Angkor Photo Festival was also the first time I was away from home alone, so I had to do everything on my own. Fortunately I have met a lot of international friends, everyone was friendly and helped me so much during the process of shooting the story for the workshop, especially those fellows from India. We spent a week learning, talking and eating together. At night, we just lied down drinking and watching slideshows. Angkor Photo Festival has given me beautiful friendships, opened up to me alternative ways to approach photography and proved to me that photography could totally be a serious career choice."
Dat Vu – Photographer/ Visual artist
"I came to Angkor Photo Festival last year simply to hang out with people, the first impression was that people were approachable, everybody was willing to share their knowledge and experiences as well as collaborate with groups from other countries. It's working hard by day and party hard by night. I think this is a really good chance for those who want to study photography in-depth, so if you come with an open mind that is willing to learn, you will get a lot from it. I myself am finishing my portfolio to apply for the workshop this year."
—–
If you have read this article and wish to apply for the workshop, you'll have to hurry up because the deadline is on 15th July. Matca is willing to support you to build your portfolio, so if you need any, don't hesitate to reach us at hello@matca.vn. The Matca team will also be going to Angkor Photo Festival this December, we're looking forward to see fellow photographers there!