In recent years, the photography channel 50mm Vietnam has cemented its position as a leading online photography platform with a large number of young followers. The founder Bui Quang Huy meets us at their office in central Hanoi, where the team brainstorms and films most of their videos every week, from shooting challenges to product reviews and post-production beginners' guide. "My team members could not go to work during the pandemic so I had to appear more often in our videos", he laughs. Keeping up with the publishing frequency is only one of the challenges faced by content creators in the saturated online environment. In the interview, Huy looks back at the development of his passion project and shares untold stories from the process of launching a startup.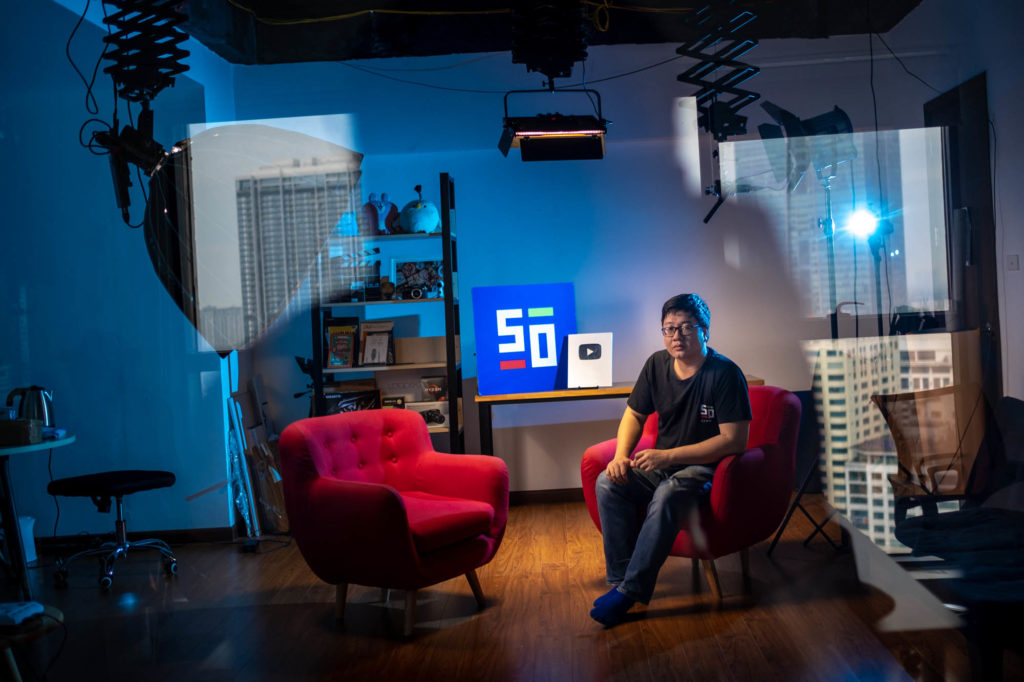 Five years ago, what did you envision 50mm Vietnam to be? 
50mm Vietnam was founded in September 2015, when the camera market and local photography community were growing quickly. There were already plenty of websites about photography that mainly published translated articles with quite a serious tone, so they came off as a bit inaccessible to beginners. I had been following DigitalRev, one of the most influential photography channels at the time, and realized there was yet to be a Vietnamese equivalent that published high-quality original content with consistent frequency.
I had had two years' experience working as a product specialist for an exclusive distributor of the largest camera company in Vietnam. The startup movement was on the rise, prompting me to make a risky decision: to quit my job with a competitive salary and start my own personal project. My vision for 50mm Vietnam was a multiplatform photography channel whose content would be entertaining, easy to understand, and inspirational.
Creating a good video is hard, but following a regular publishing schedule is a much greater challenge. How do you keep the 50mm Vietnam channel fresh and engaging over the years? 
Content creation has never been easy as photographers always crave new ideas and inspirations. We might have started out with fairly simple content, but in the long run, we will have to mature and move on from tips and tricks and basic how-to guides.
We have been working on dedicated series such as "Lên Phim Xuống Phố" dedicated to the fast-growing film photography community or "Phòng Tối 50mm" revolving around all things related to post-production. The big turning point was in 2017 when the livestream series was created, airing weekly for six months. Following the talk show format, we invited both amateur and professional photographers to come share their stories. It went live with three cameras and two mics, not much different from a professional live broadcast program.
The series has energized us a great deal and attracted a small number of viewers with a sustained interest in photography. When we met our audience at a workshop or offline event, some university students even told us that they started watching 50mm Vietnam videos during high school and chose to major in photography in college. Hearing that was truly encouraging for our team.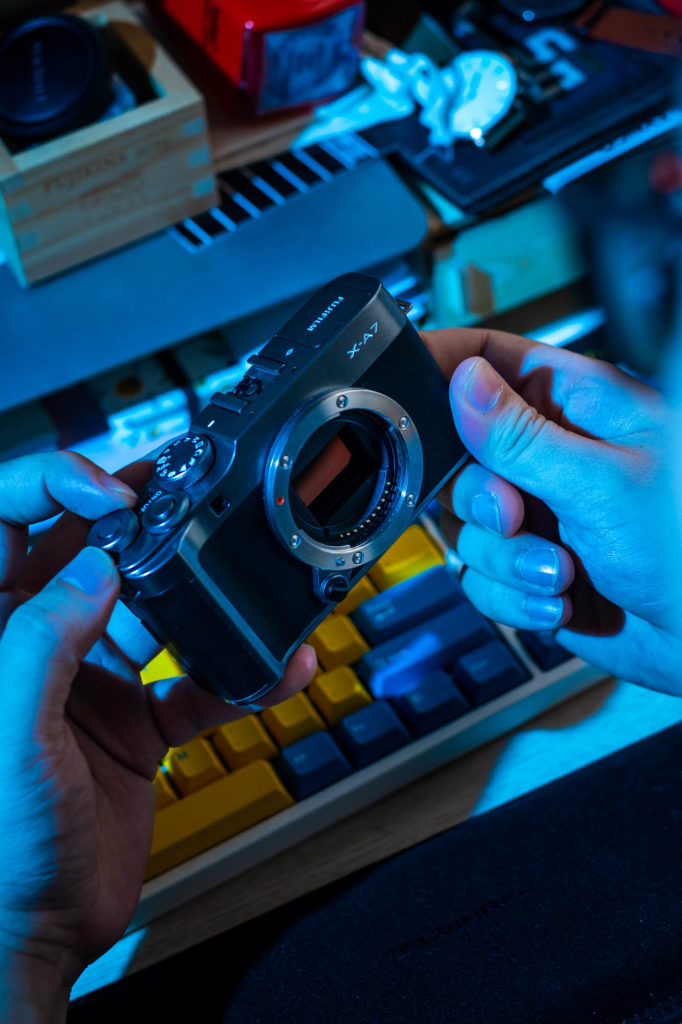 Your young and creative team members must play a vital role in the popularity of 50mm Vietnam. How did you build your team? 
It came as a big surprise when 10 people volunteered to contribute to the project after the first job posting because 50mm Vietnam at that time was only in its infancy with no funding. Though by now some have left the team to go their own ways, we remain good friends.
I personally value attitude over skills, particularly one's willingness to learn and get one's hands dirty, as well as positive energy to inspire viewers and the rest of the team. You cannot expect an attractive salary working at a startup company, but you will get hands-on experience, long-lasting relationships, and acknowledgment from the audience. We get recognized on the street a few times, which makes us realize that our video publication is more wide-reaching than expected. Many people formally in our team are now working in the photography industry. I often joke that 50mm Vietnam is like a training school that exports employees to camera brands.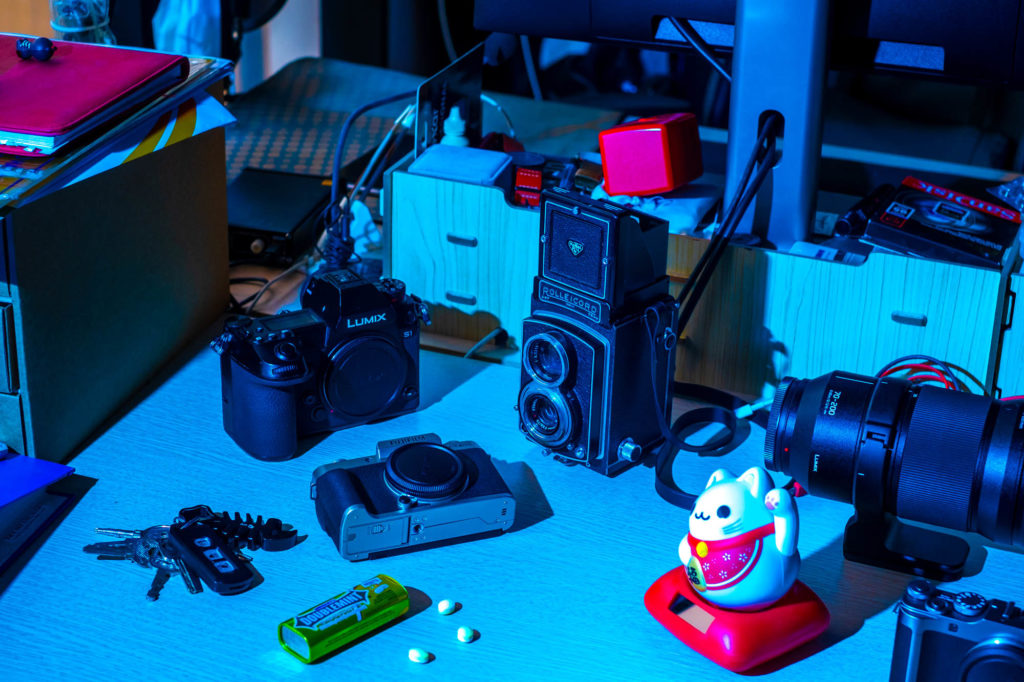 Retaining people in a startup company is always a challenge. For example, Tung Pham, our beloved VJ who used to appear in most of the channel's videos, has decided to leave and go his own way. However, the following products of 50mm Vietnam will remain consistent with the format and criteria of the channel, despite the changing presenter.
Can you share with us the behind-the-scenes story of how to seek funding for a personal project?
Project funding is a big challenge. It takes patience, determination, and a lot of planning to develop a project to the point where it can become self-sustaining. Working as a YouTuber doesn't mean sitting around all day and waiting for a product review deal to come (laugh).
It took 50mm Vietnam two years to gain influence, which coincided with the time when camera brands started seeing content creators as an effective marketing channel. It was the result of a long process of building trust with both the audience and partners. Whether the content is sponsored or not, everything we put out is our own opinion, which should be helpful and above all honest.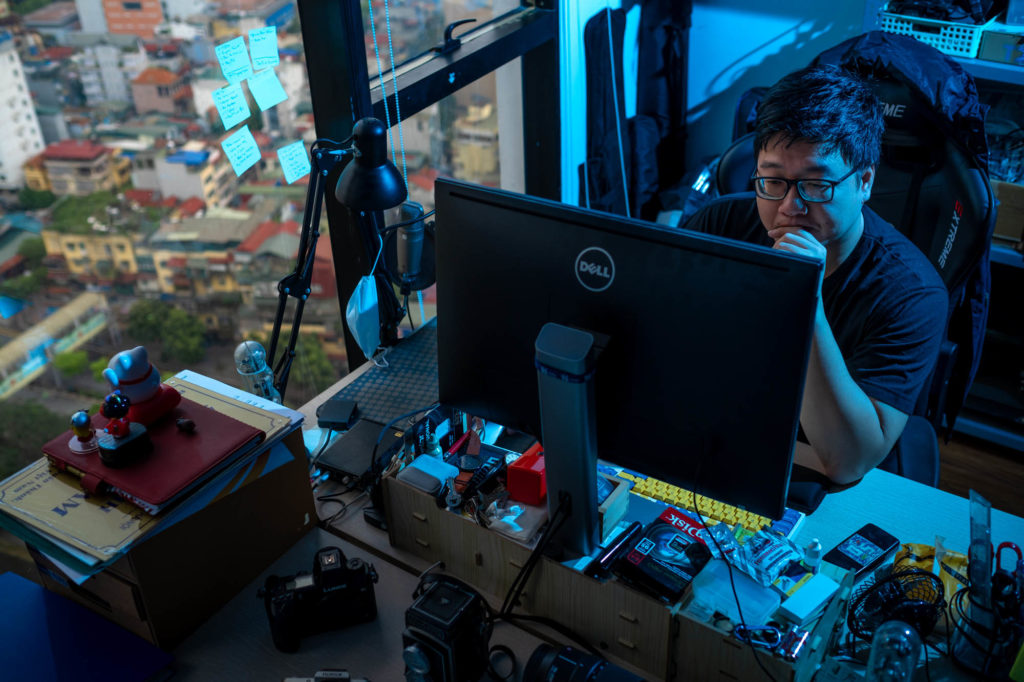 Looking back, what are the most memorable milestones in the past journey of 50mm Vietnam? 
In early 2016, we produced content in collaboration with Canon Vietnam for the first time and started to generate income from then on. We were determined to have our own office a few months later, and in 2018 moved to a bigger and better-equipped office, where we are sitting now. In January 2019, after three years of operation, we received the silver play button from YouTube for 100,000 subscribers.
Our audience also matures as time goes by. If the majority of our viewers used to take up photography as a fun hobby, many are now intending to become professional and thus they see cameras as work equipment. The booming market of camera phones might explain why the general public is gradually losing interest in cameras. As creators, we have to be mindful of the shift and adapt our content accordingly.
---
50mm Vietnam is a multi-channel platform for photography and camera equipment review. Founded in 2015, 50mm Vietnam provides latest news and reviews on their Youtube channel and website. 
In the past four years, 50mm Vietnam has been a trustworthy partner of major camera brands such as Canon, Fujifilm, Panasonic, Leica, etc, as well as other equipment and accessories like SanDisk, Western Digital, Seagate, ASUS, Peak Design, etc.