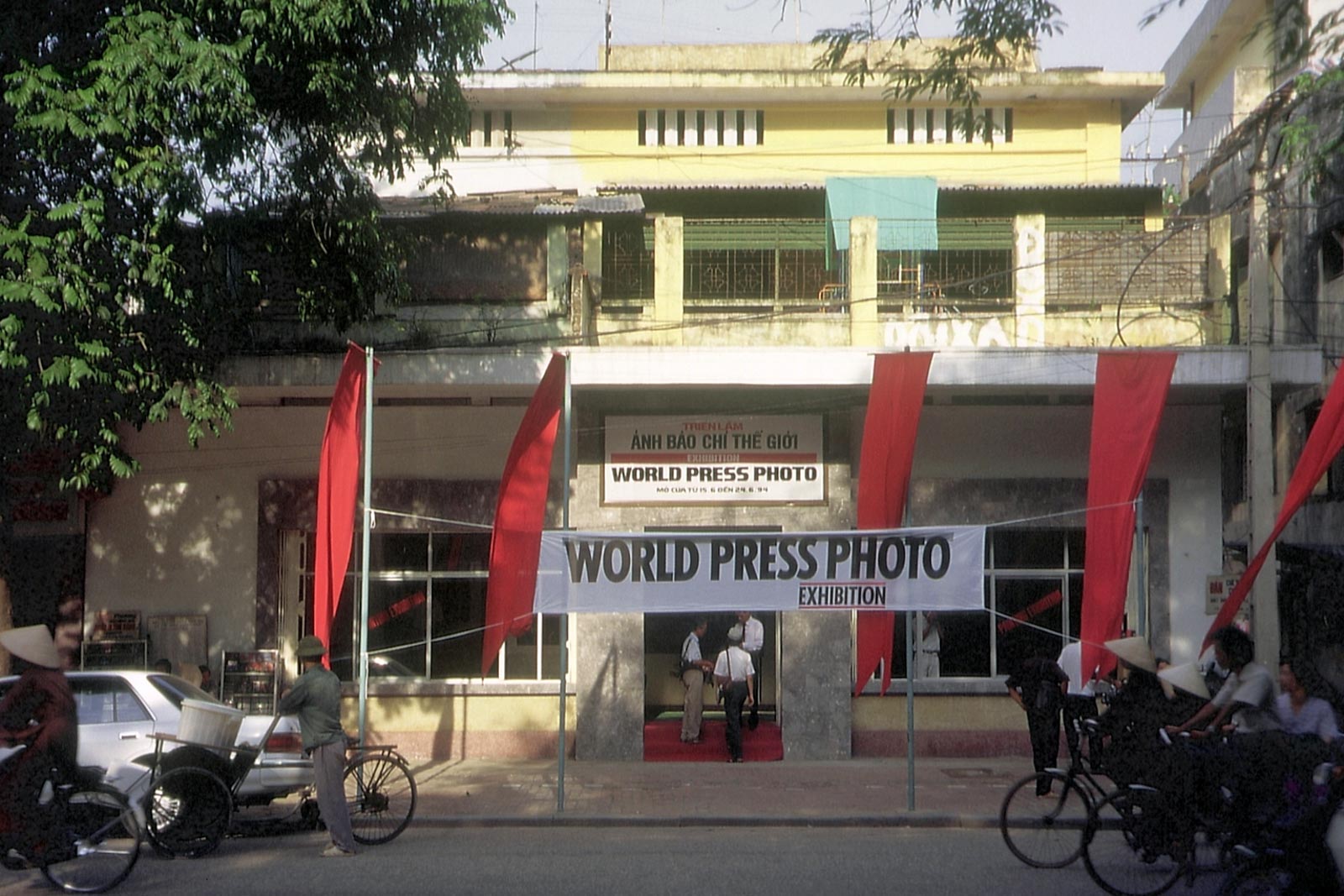 Sixty-three years ago, a group of Dutch photojournalists decided to organize an international photo contest in addition to the national Zilveren Camera, with the view to getting exposed to visual stories from every corner of the world. Since then, the World Press Photo Contest has gained enormous public attention and attracted thousands of participants each year, now regarded as the most prestigious contest for visual journalism in the world.
The World Press Photo Exhibition 2018 has finally arrived in Hanoi for the first time in 15 years. Little is it known, however, that prior to the upcoming event in mid-June this year, World Press Photo has opened photo exhibitions in Vietnam more than once.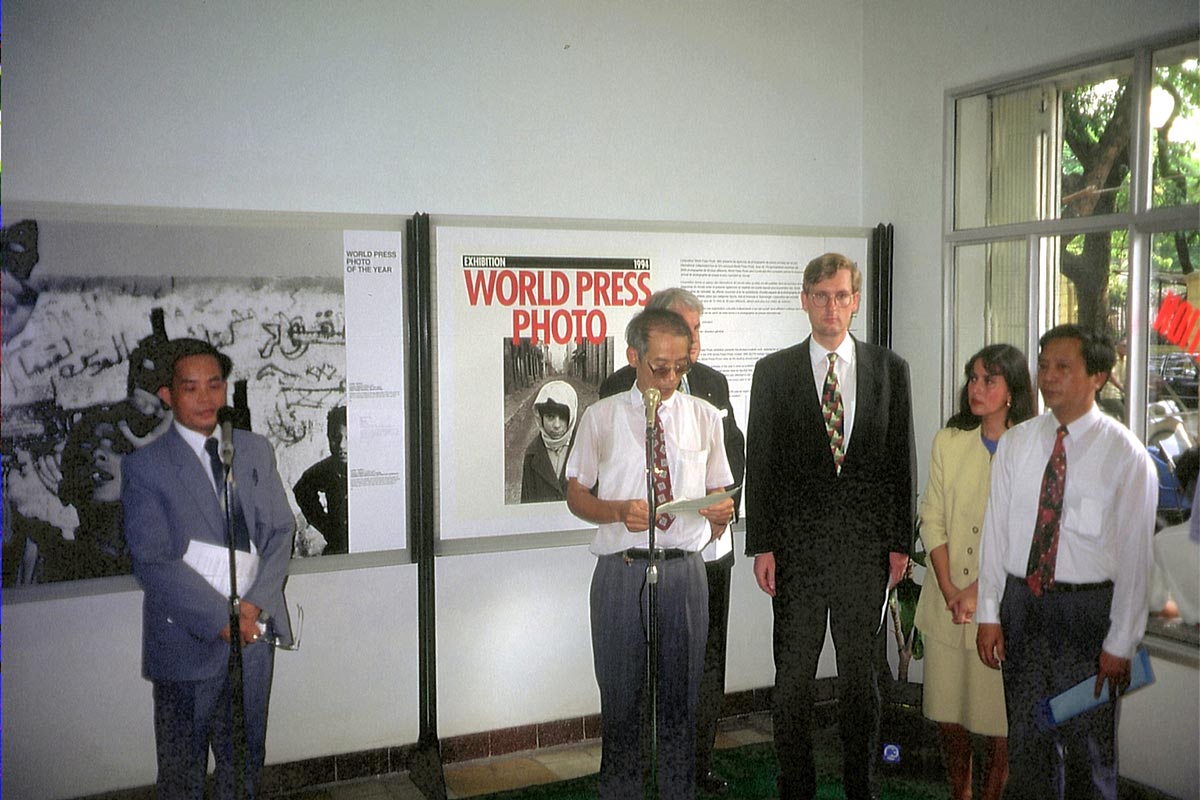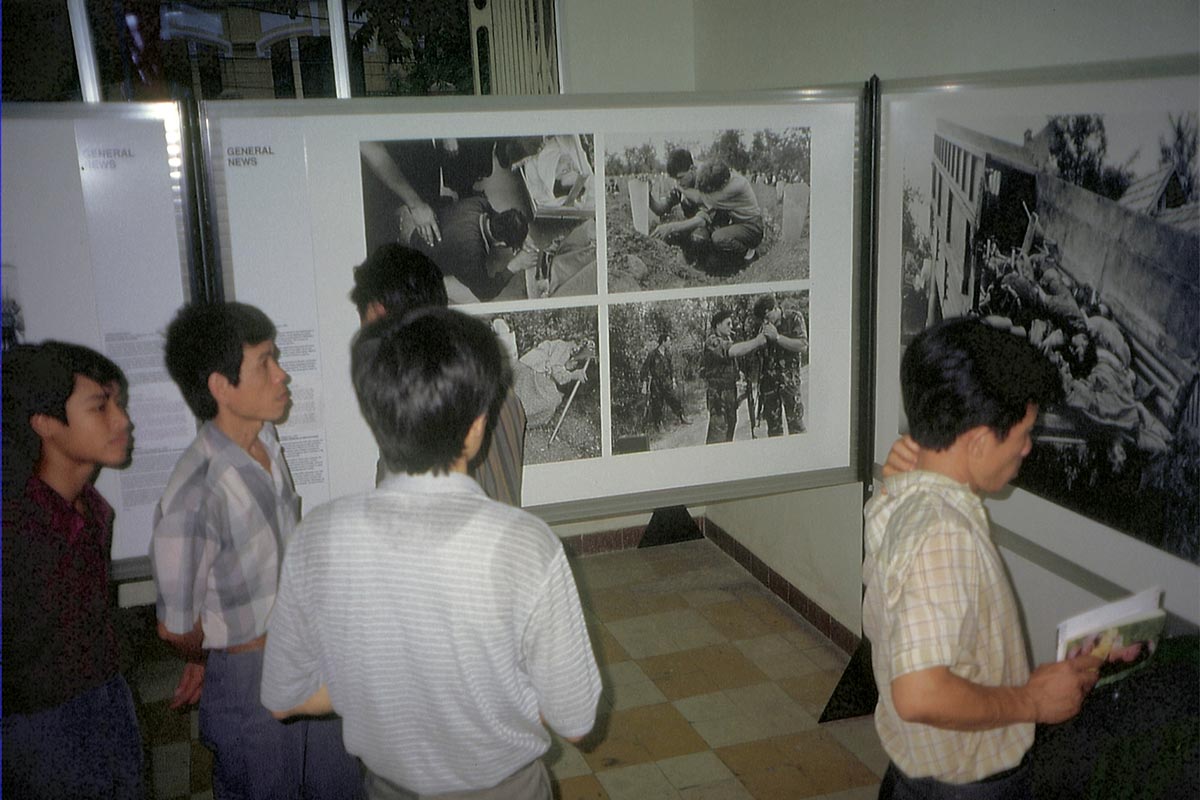 The very first exhibition in Vietnam was held in Hanoi in 1994 through the joined effort of Vice Minister of Culture and Information Nguyen Khoa Diem and Ron Wunderink from World Press Photo. The following year witnessed two exhibitions in Hanoi and Ho Chi Minh City, both co-hosted by D.A.V.E Ader, the Ambassador of the Netherlands. The 1995 exhibition in Van Ho Exhibition Centre was co-facilitated by Dep. Minister of Culture and Information Luu Tran Tieu, while its Southern counterpart was seen to by Vice Chairman of the People's Committee.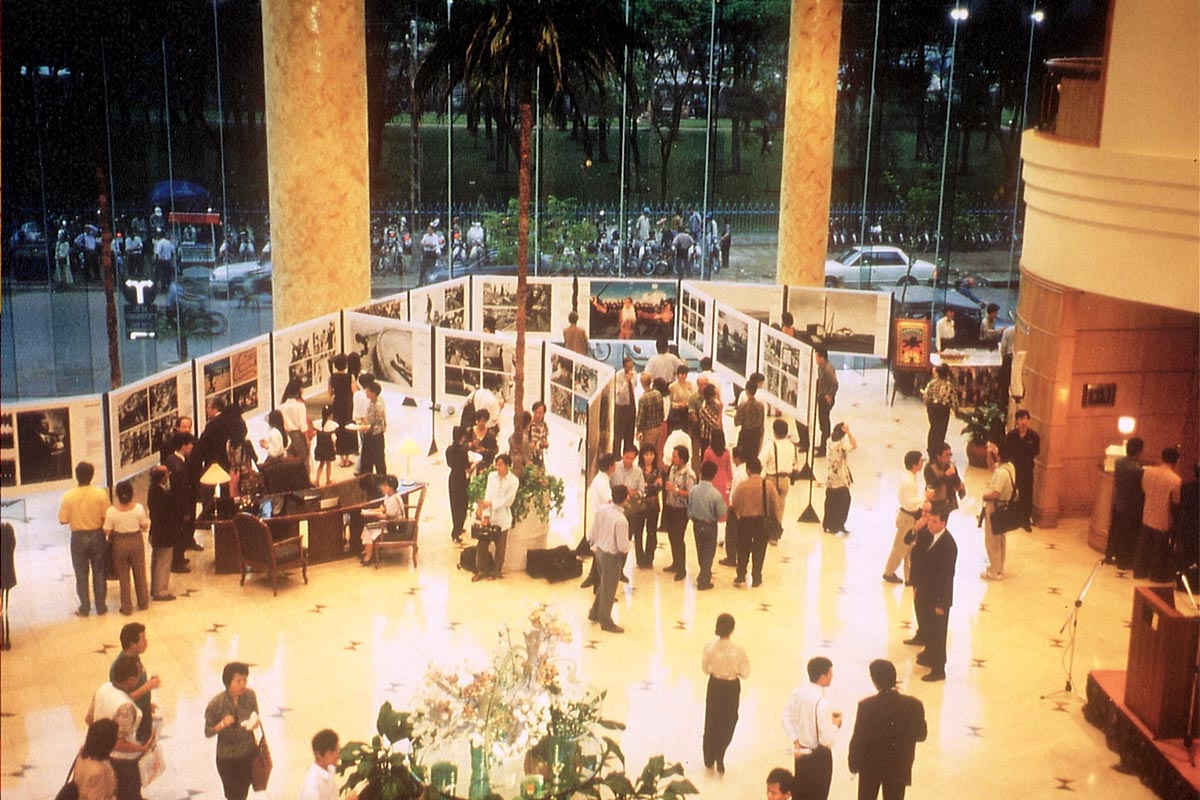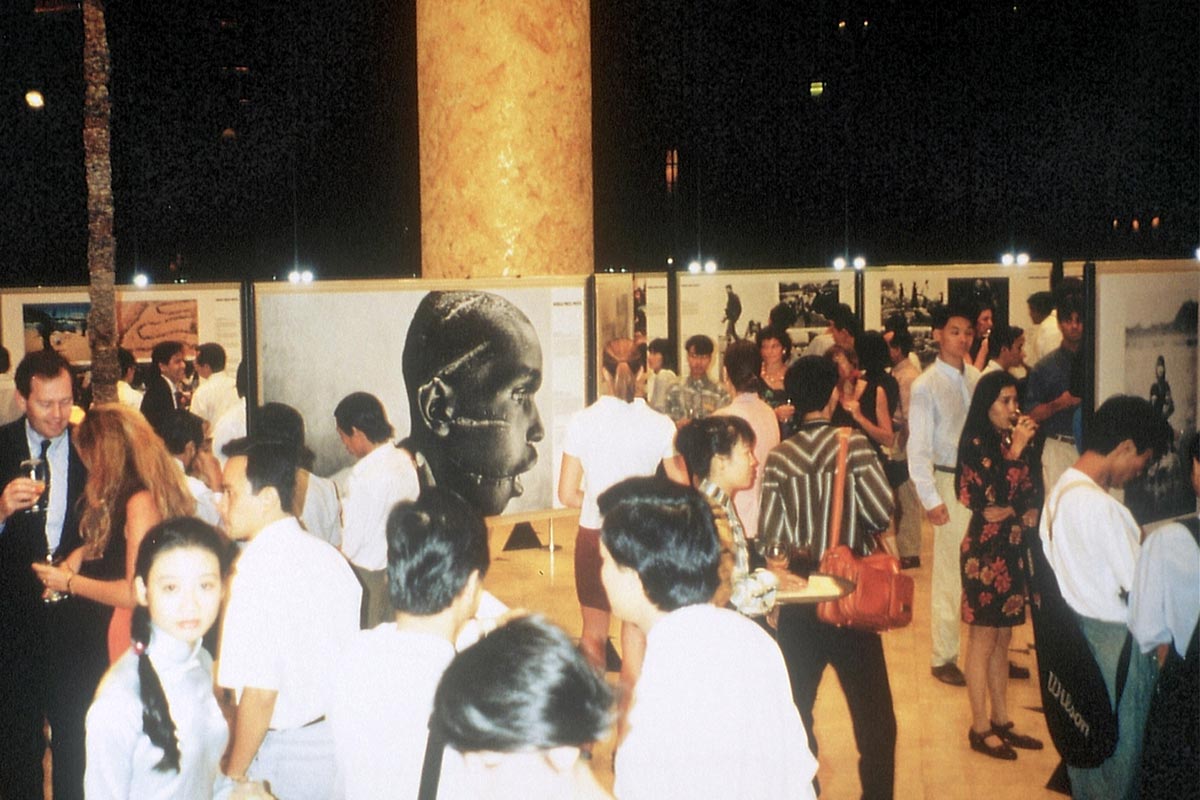 It is worth noting, then, that during its six decades of operation, World Press Photo has seen quite a lot of Vietnamese representation, largely with the war and its legacy. 
The journey starts with Malcolm Browne's Photo of the Year in 1963 capturing the self-immolation of monk Thich Quang Duc to protest against the execution of Buddhists under the reign of Ngo Dinh Diem's government in South Vietnam. Following are Eddie Adams' image of the execution of a suspected Viet Cong by National Police Chief Nguyen Ngoc Loan in 1968, Nick Ut's the napalm girl that won Photo of the Year in 1972, and Horst Faas' second prize singles in Spot News in 1969 with the woman that mourns over her dead husband's body wrapped in plastic. These four photos were all captured by AP photographers and have become symbols of the Vietnam war.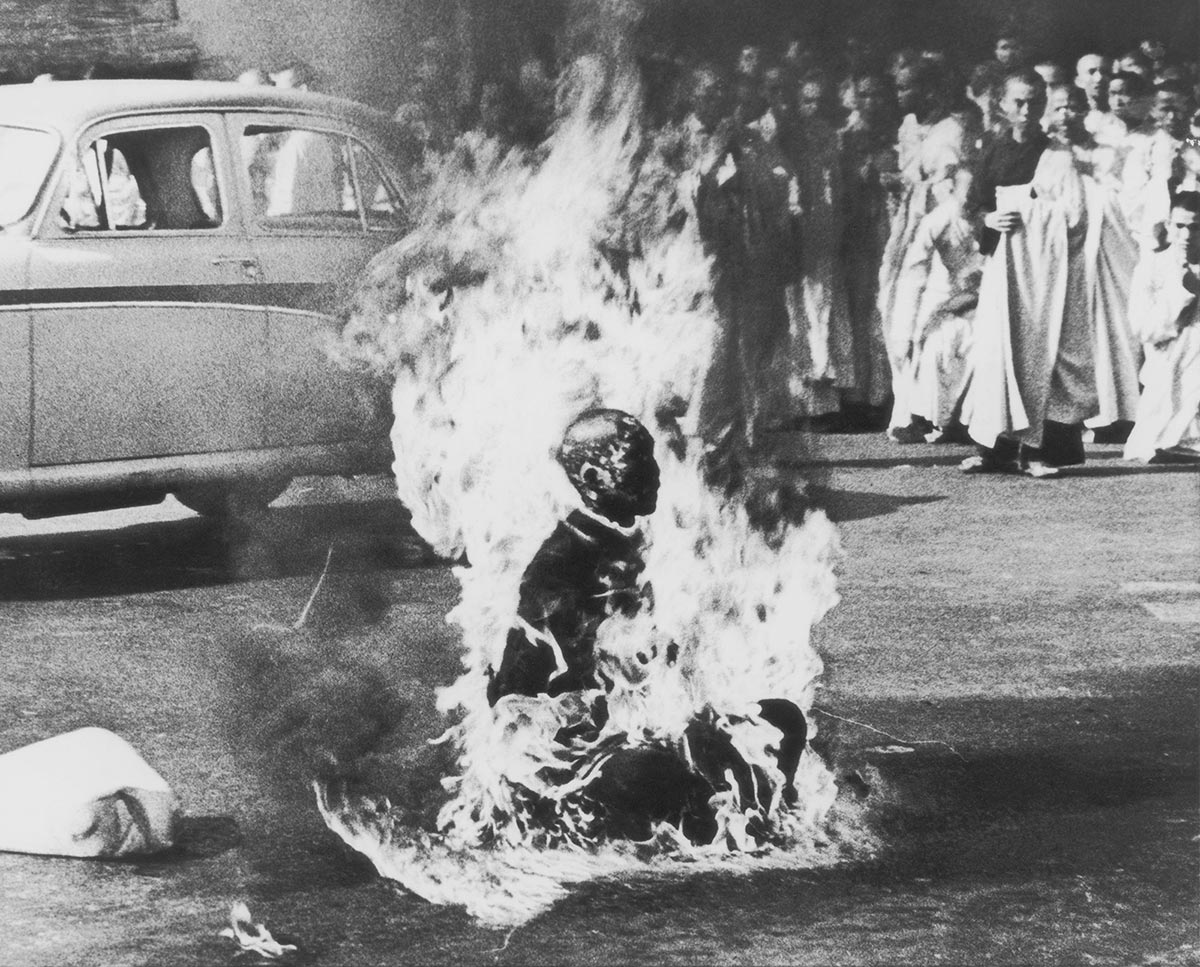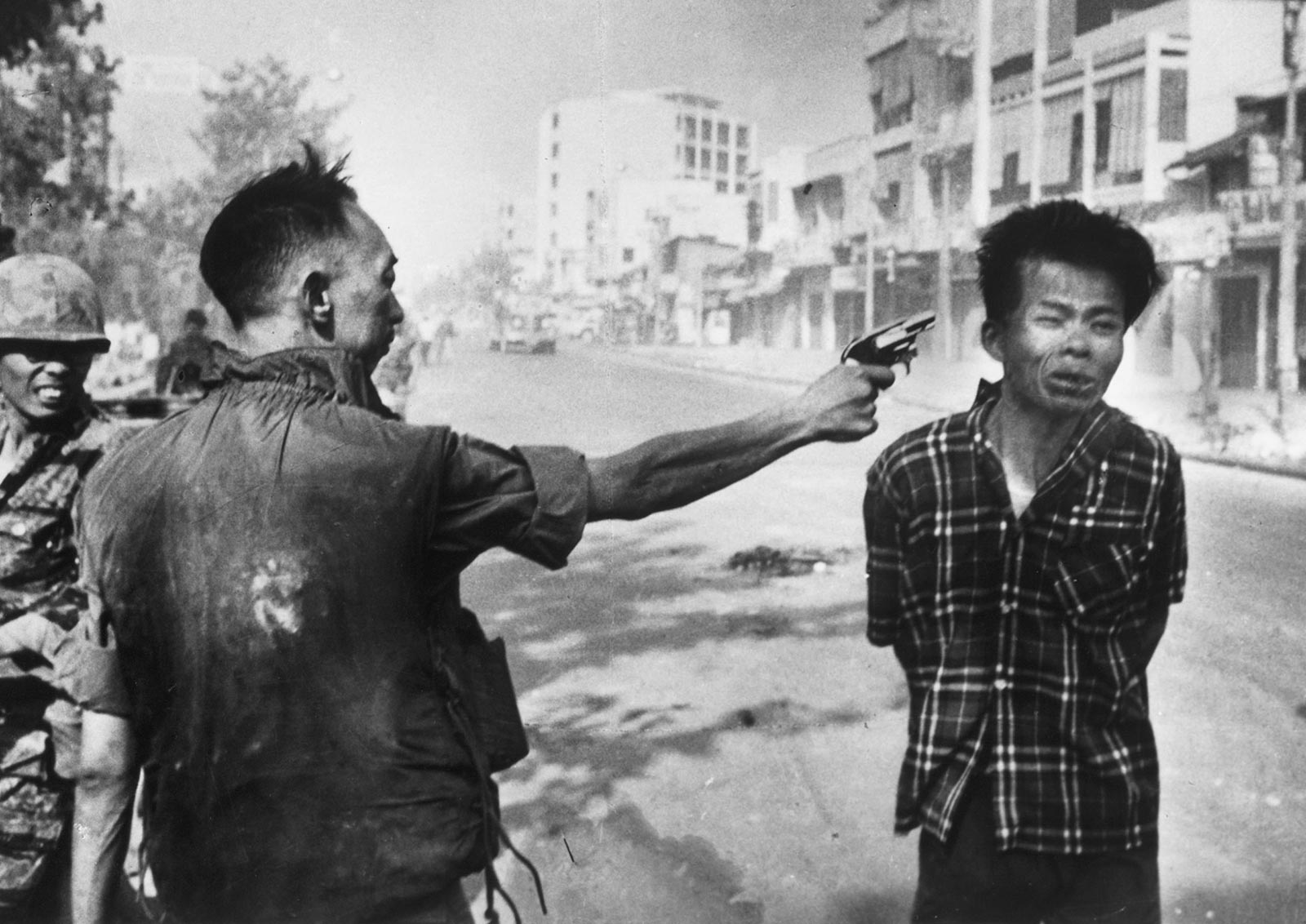 Many Japanese photojournalists found the Vietnam War a coverage topic good enough to break out from their home country and practice freedom of press in war coverage. Kyoichi Sawada was the first to win World Press Photo of the year twice, Hiromichi Mine won a second prize singles in the Spot News category in 1967 by capturing the crash of a US-twin engine transport Caribou, and a series on Korean soldiers dispatching to South Vietnam earned Shisei Kuwabara a third prize stories in General News.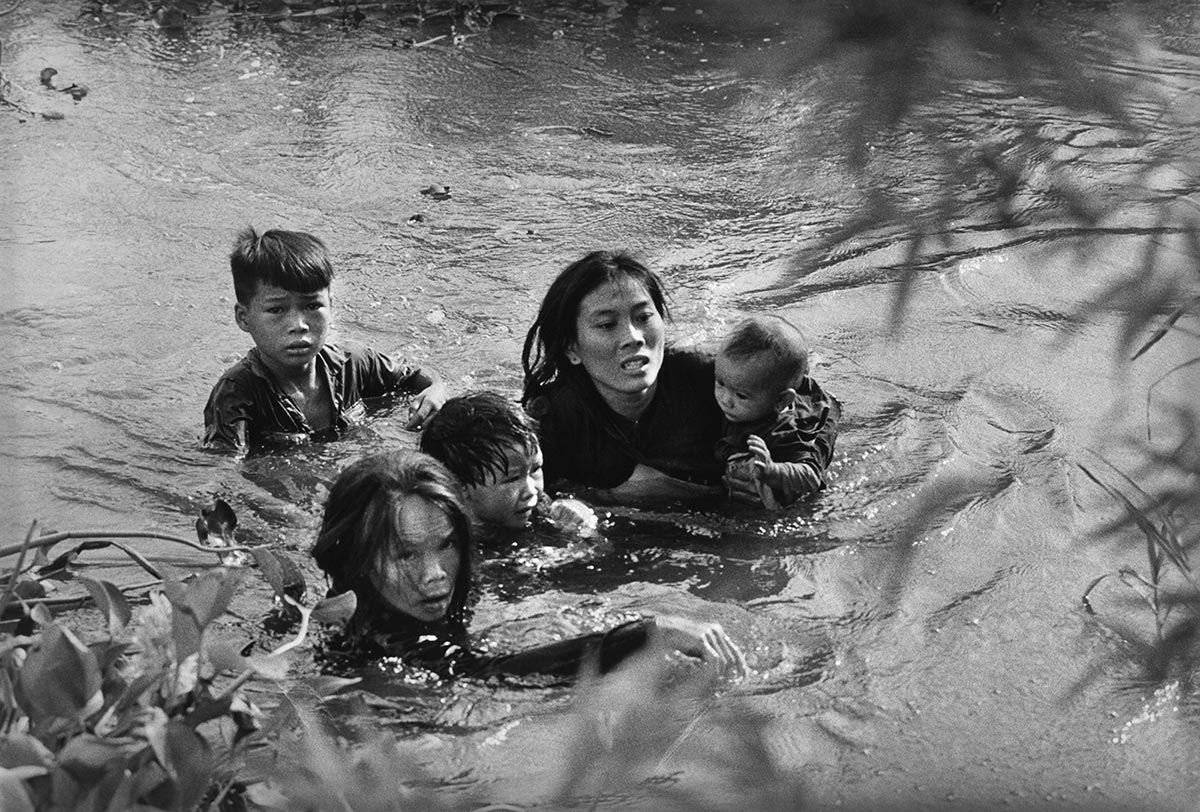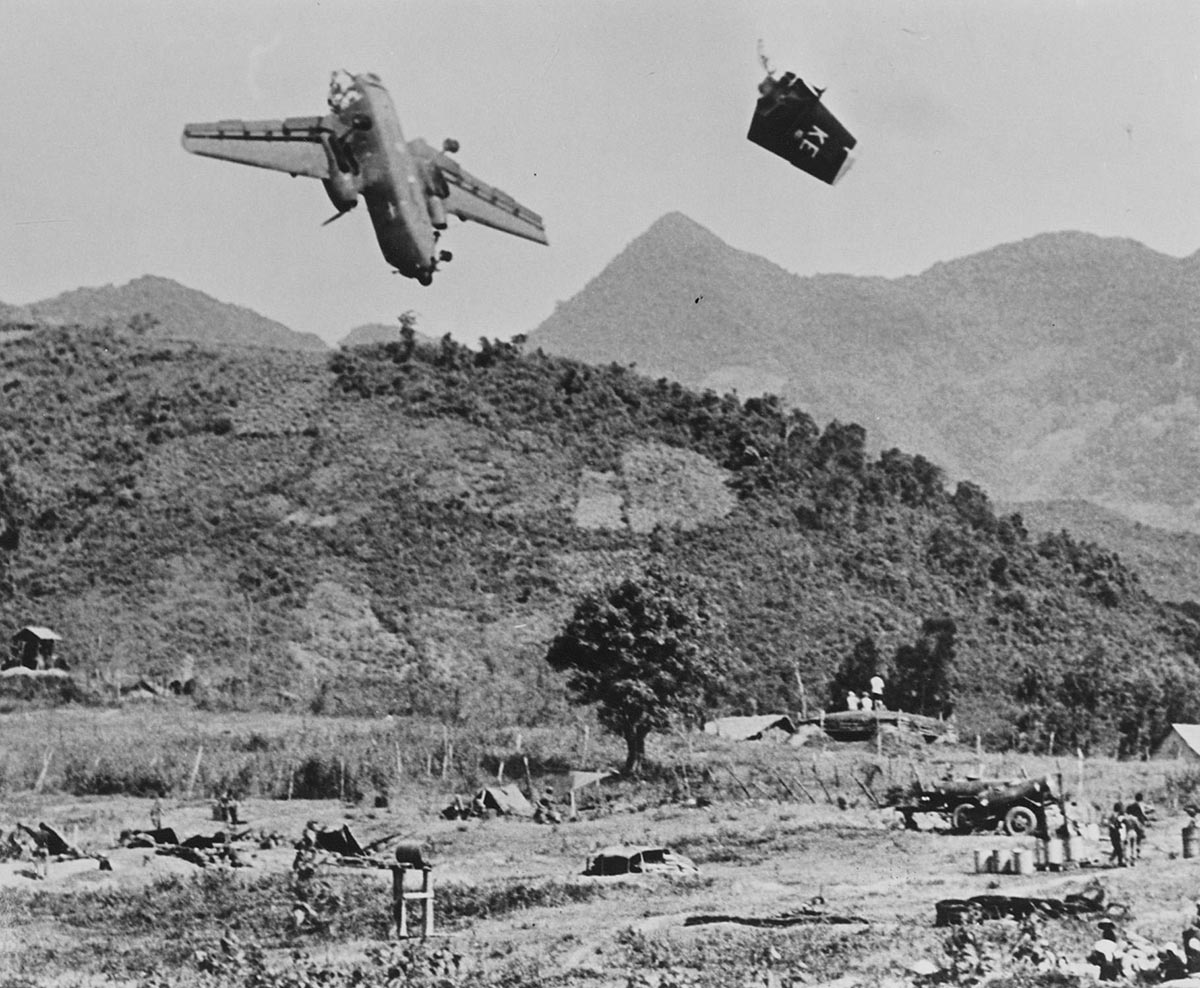 In 1979, after the unification of Vietnam came the fleeing of Southern Vietnamese boat-people to seek refuge in other countries. Terry Fincher was there to document their dire survival on board. Here are three frowning children squatting behind barbed wire on an eastern island waiting to get back on the boat, there is an exhausted skinny woman with one bare breast half-sucked by her baby. The series was awarded a third prize in Black Picture for exposing the desperate struggle for life of Vietnamese refugees.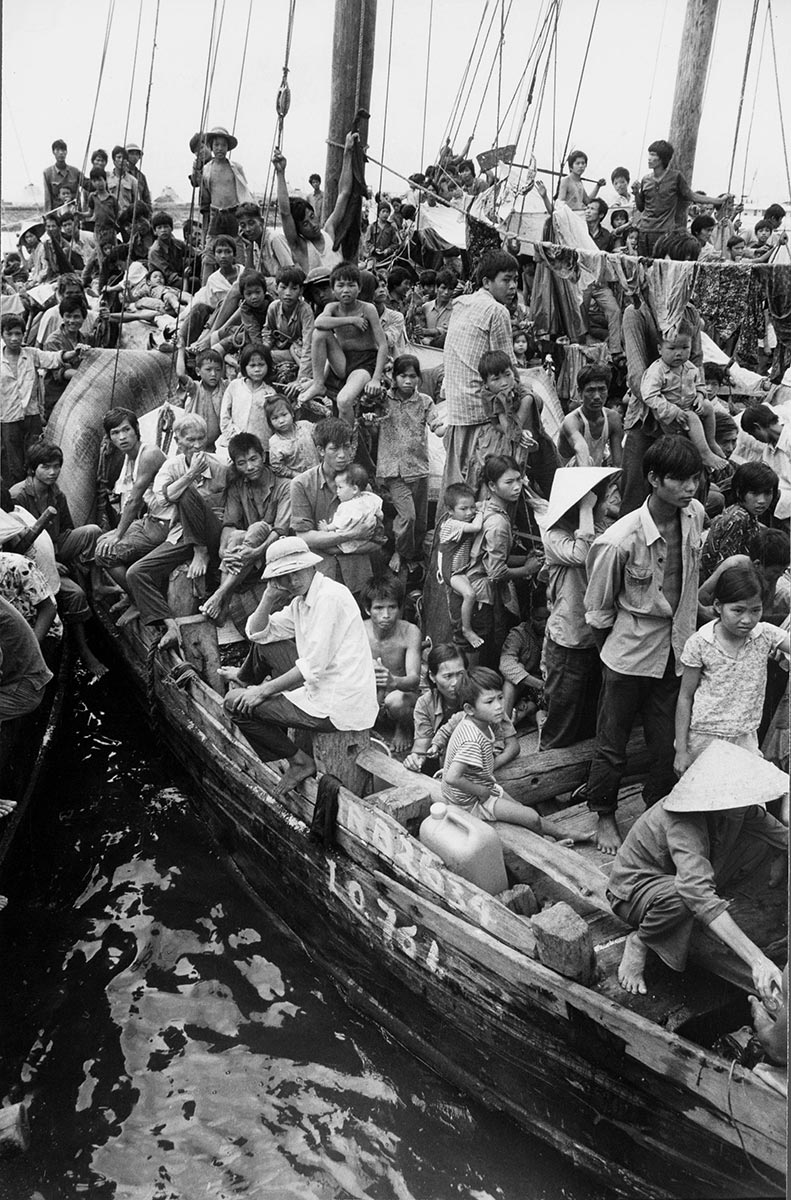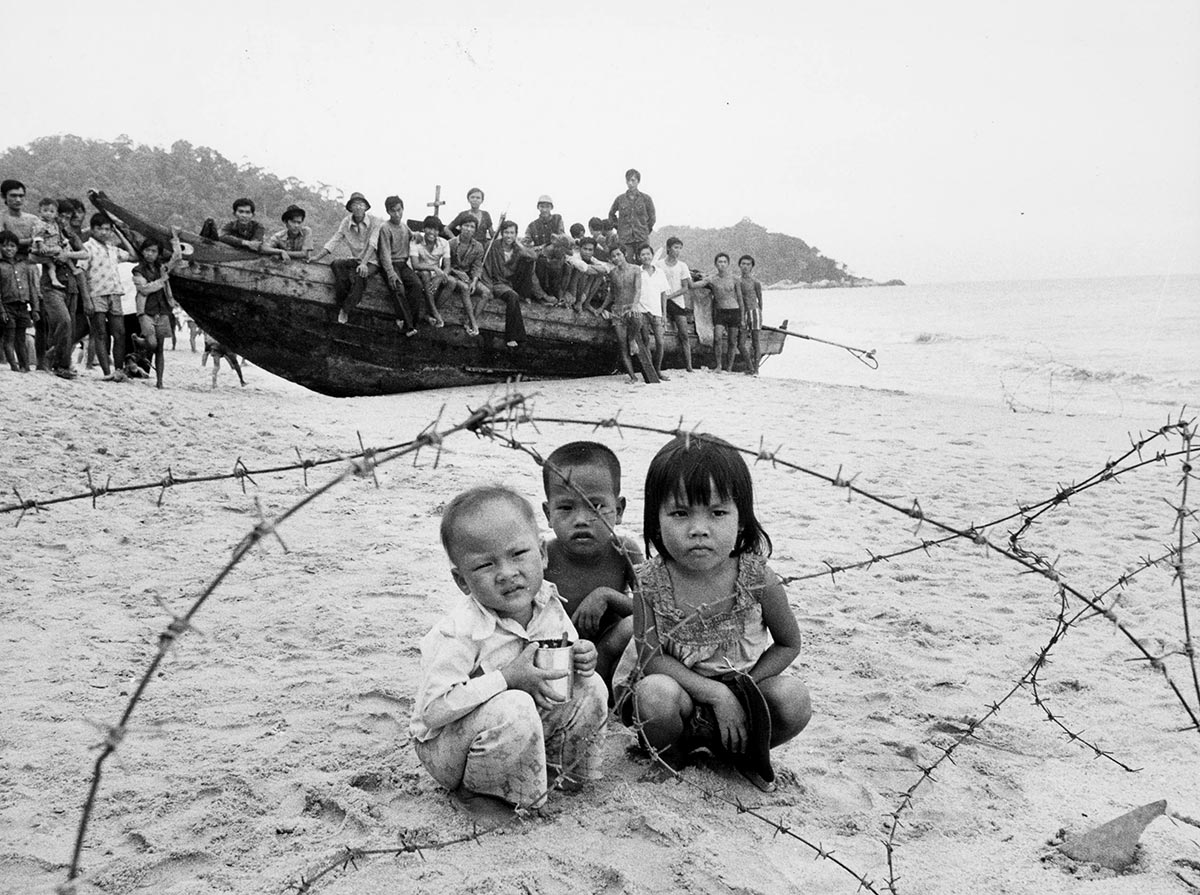 That same year, the one-off United Nation Award was given to the series On the land of Vietnam by Russian photographer Leonid Yakutin, commissioned by Union of Journalists of the USSR. In contrast to the hardship depicted in Fincher's story, On the land of Vietnam is about the effort to rebuild life back home: a teacher in khaki coat and trousers lecturing in night classes for adults in a campaign to eliminate illiteracy, a peasant and his skinny buffalo working on the field, a wrinkled woman standing with teenage boys holding guns.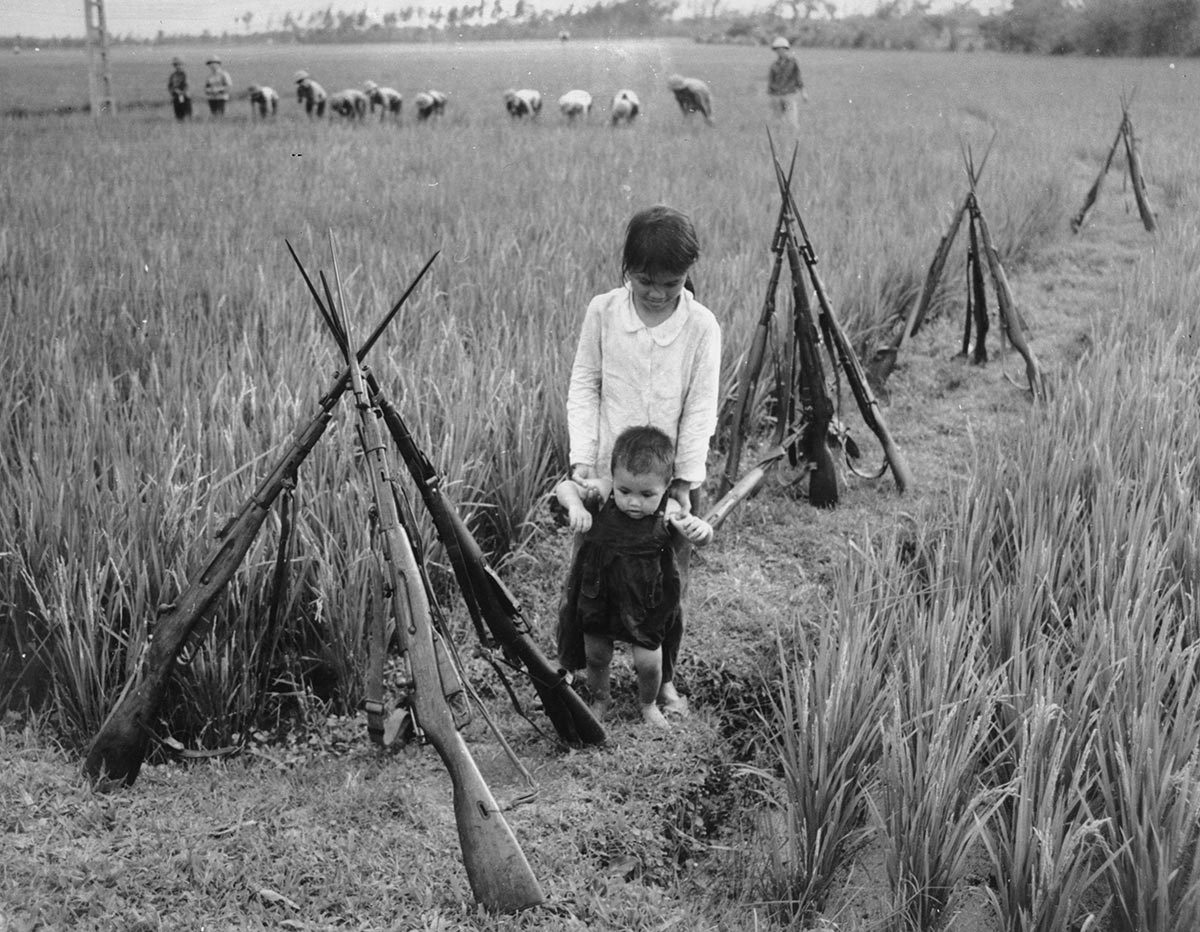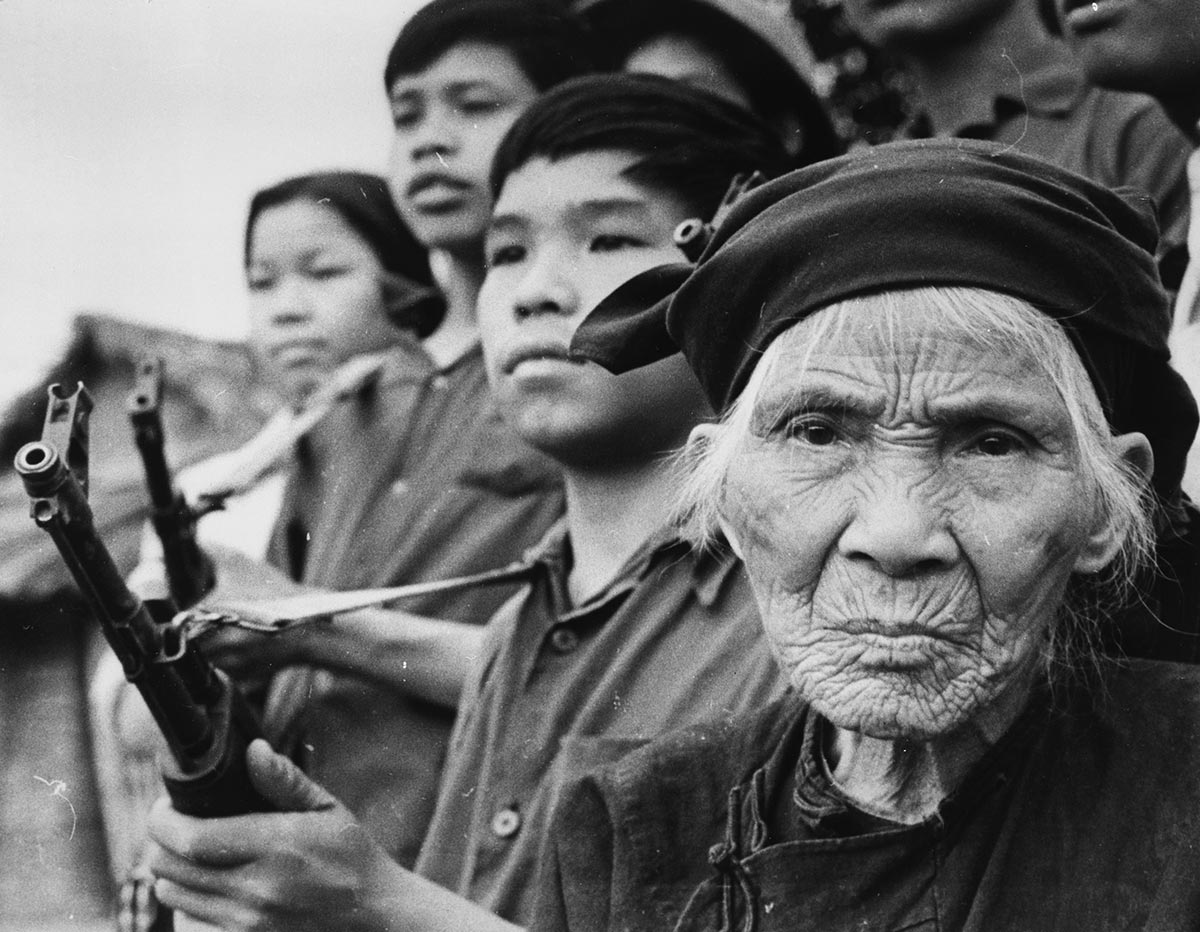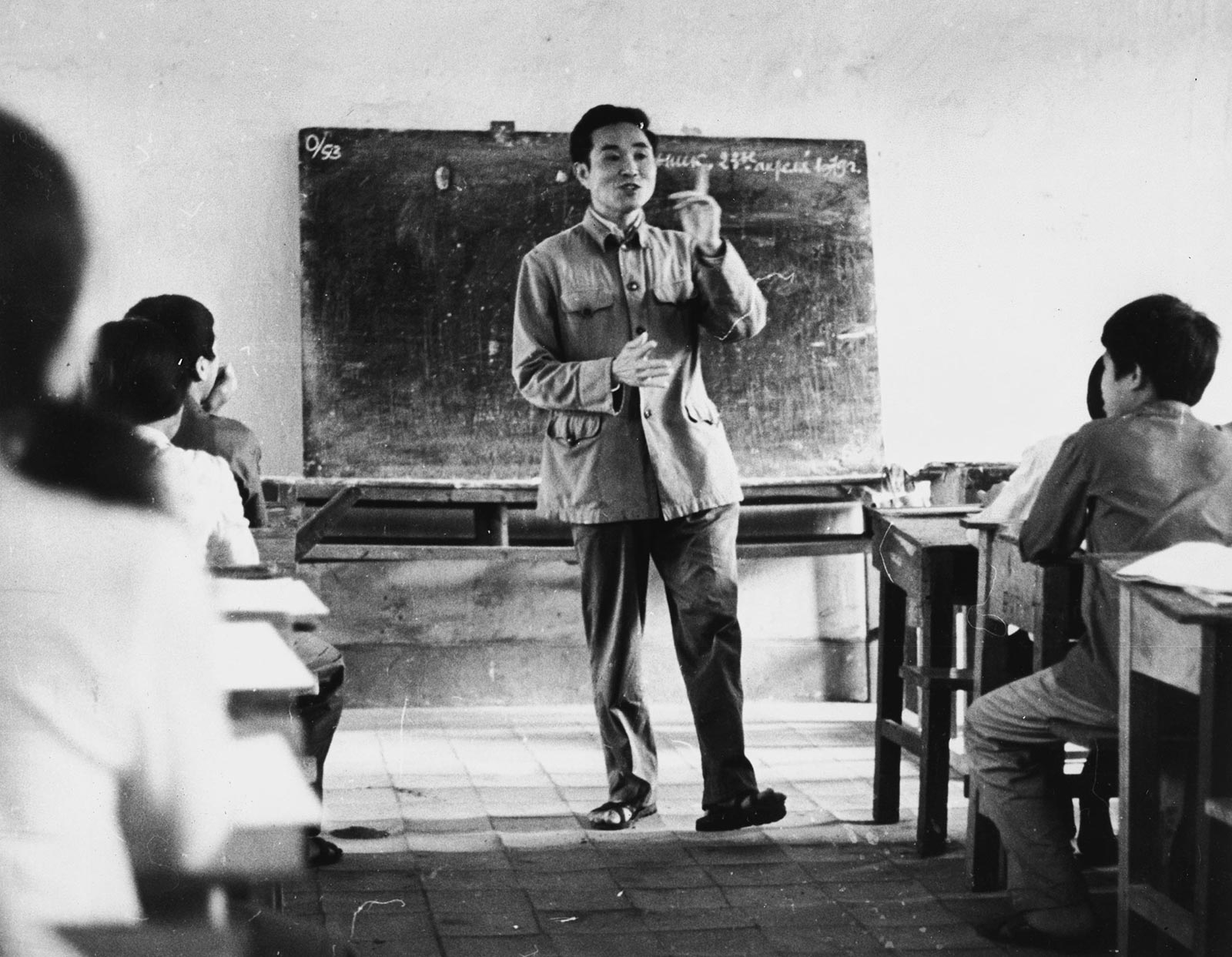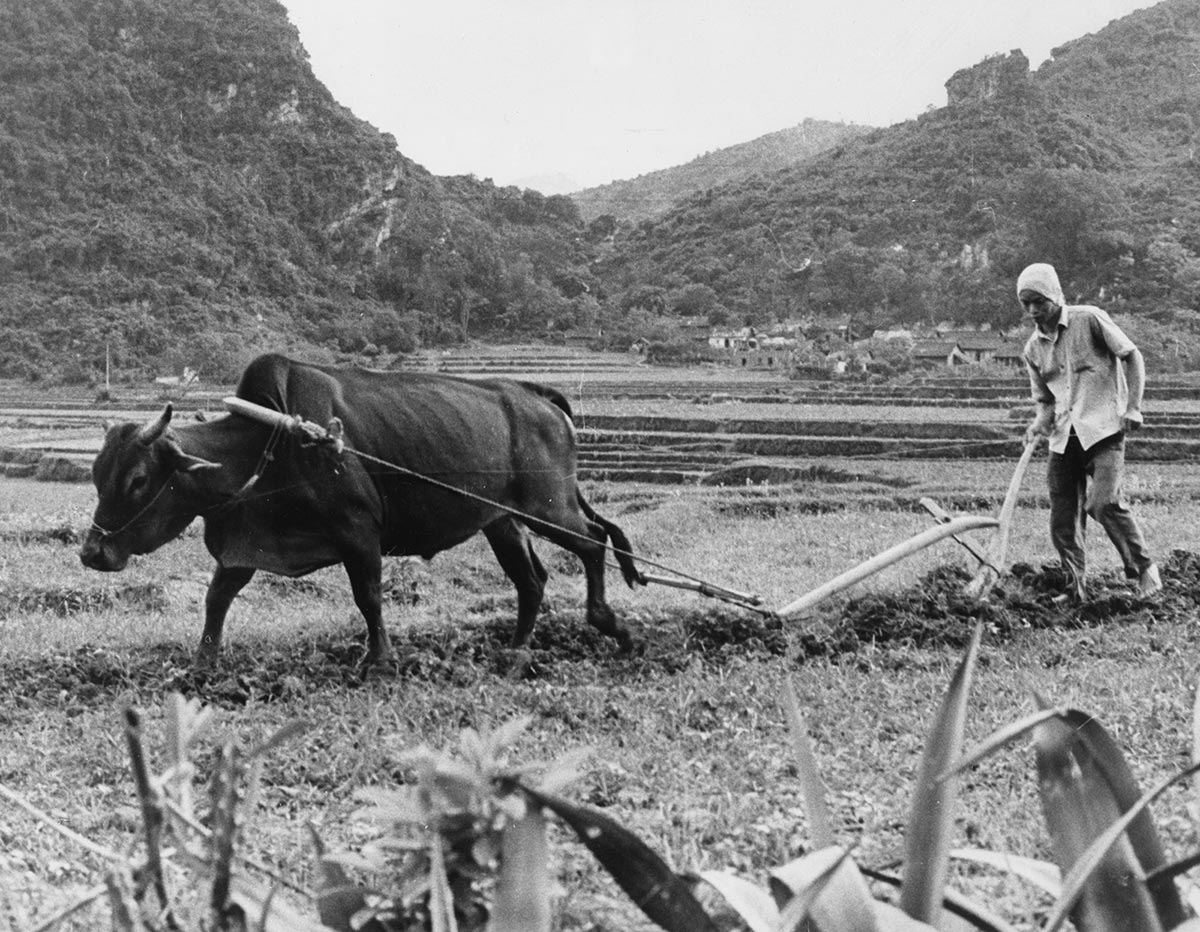 Two years later, another series on boat-people by Australian photographer Neil Tanner received a third prize for stories in Spot News. Men, women, and children laid on each other looking ghastly due to dehydration and seasickness.
A collection on Vietnamese legacy is not without stories about victims of Agent Orange, told in a straightforward manner by Marie Dorigny in her third-prize winning series in 1990. The mere visuality of the disfiguration is striking and disheartening. Two decades later, in 2010, Ed Kashi photographed a 9-year-old girl with congenital defects, but it was not until 2012 that the U.S and Vietnam initiated a cooperative clean-up campaign to drain out remaining toxins.
Out of the shadow of Vietnam's war photographs, in 2007, the then-fresh graduate Justin Maxon received First prize in Daily life with his sentimental pictures about the life of Ly Thi Mui along the Red river.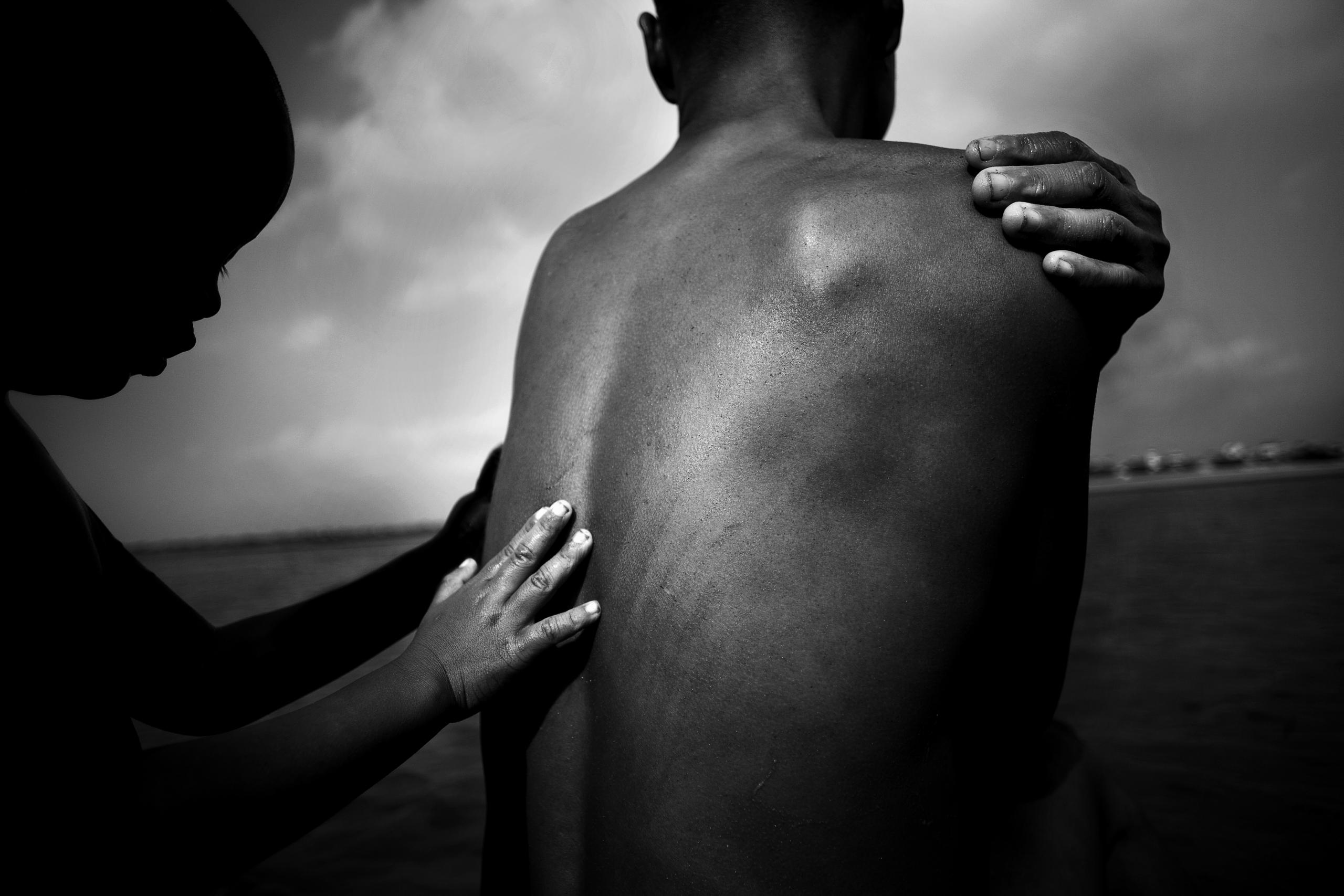 The series Infinitive Cave that earned Carsten Peter the second prize in Nature in 2010 exposes the inside of Son Doong Cave in Phong Nha-Ke Bang National Park. The cave is currently the biggest cave passage in the world, some parts of which can reach 200 meters high. Placing humans in the scene, the photographer depicts the vastness of the site, at the same time demonstrating its primitivity. Thanks to this discovery and the pristine representation of Son Doong Cave, efforts have been poured out to preserve and conserve this natural wonder from industrial and commercial influences.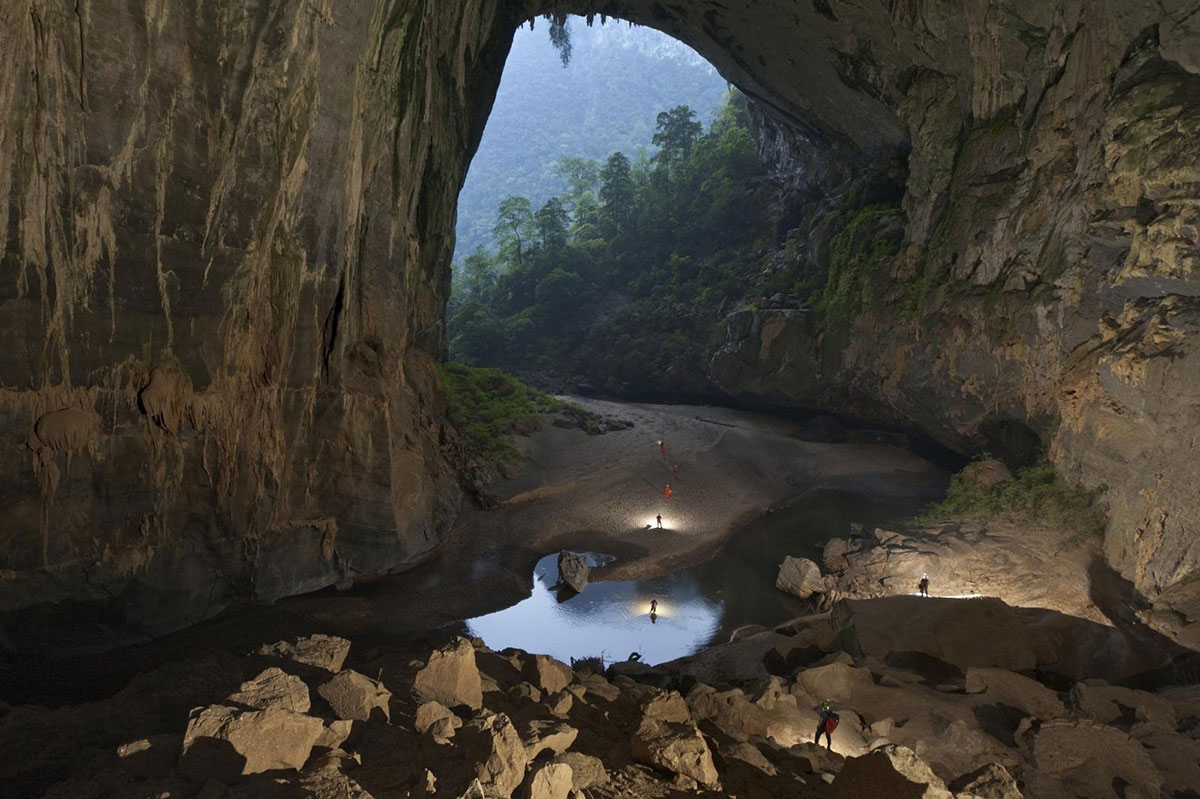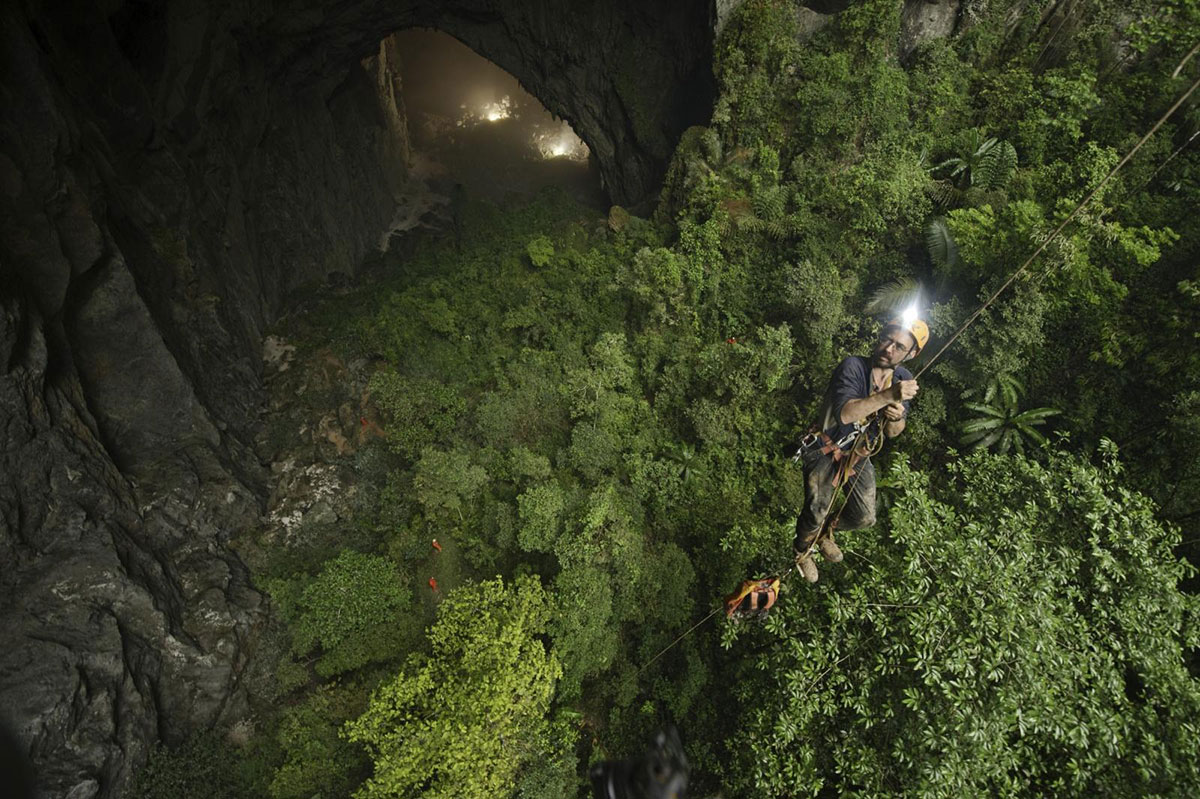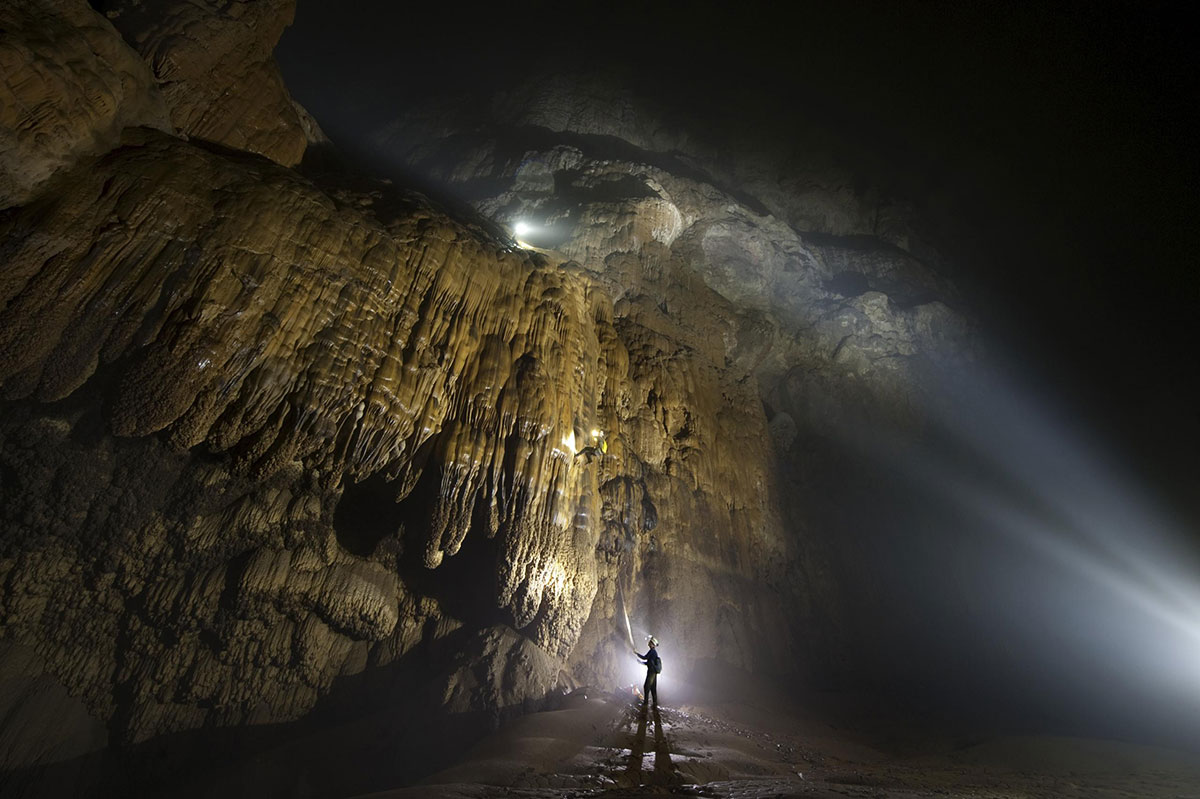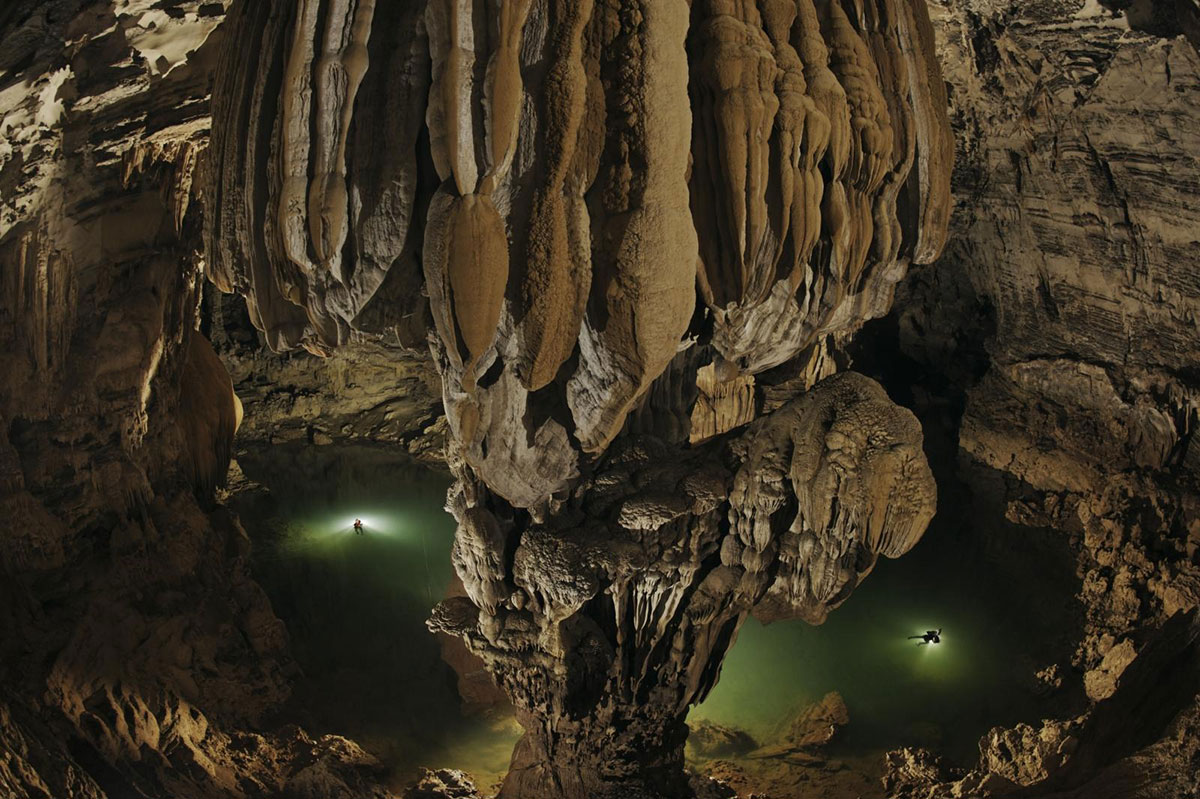 In 2012, Maika Elan became the first Vietnamese photographer to win first prize in Contemporary Issues. With The Pink Choice, Maika tells a story about same-sex couples in Vietnam, a matter that is still met with disapproving looks. Intimate frames and sympathetic outlooks give viewers a foothold into the love lives of the characters, which are full of happiness and unspoken sorrows as well. Maika Elan has also taken part in the Joop Swart Masterclass in 2013 and 6×6 Global Talent năm 2017, two among many prestigious programs by World Press Photo.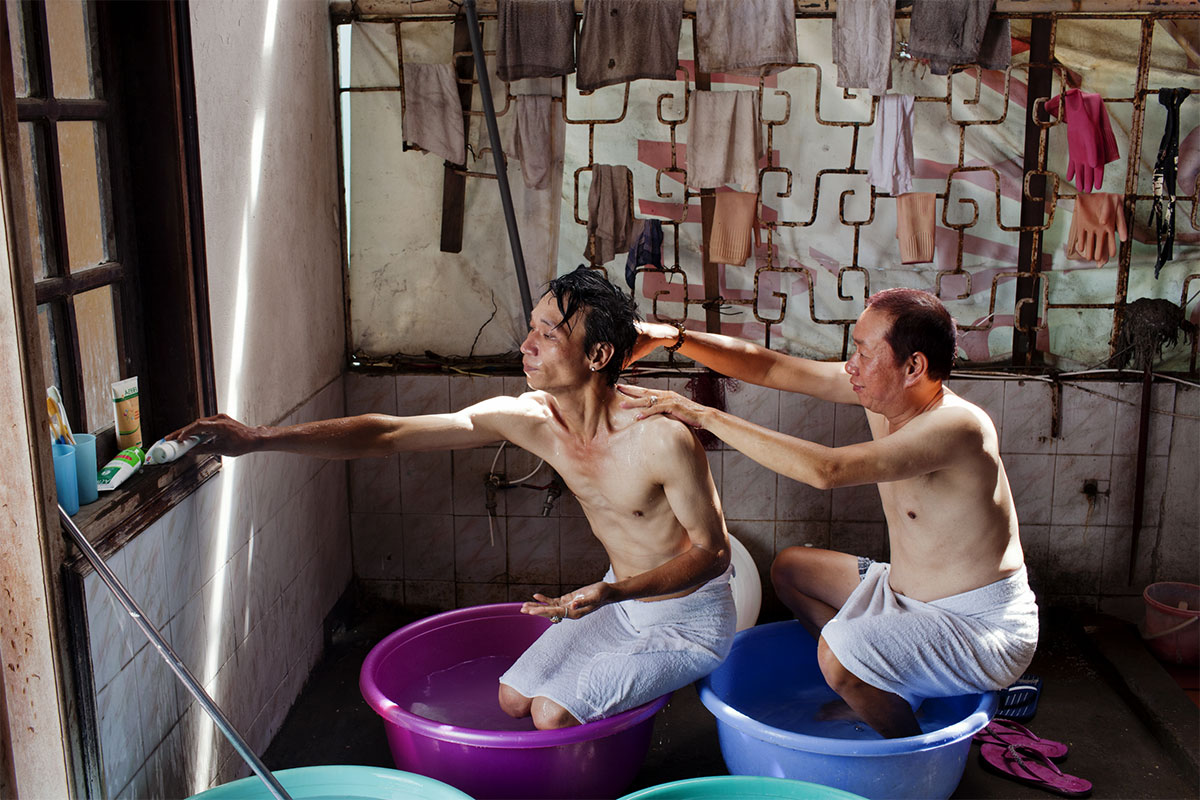 In 2018, The Embassy of the Kingdom of The Netherlands – in cooperation with the Vietnam Journalists' Association – is organizing this exhibition on the occasion of 45 years of diplomatic relations between Vietnam and The Netherlands. The exhibition will showcase winning photos from the 61st annual World Press Photo contest. The winners were chosen by an independent jury that reviewed more than 73,000 photographs entered by 4,548 photographers from 125 countries.
As part of the special occasion, Matca is honored to host our Portfolio Reviews and Panel Discussion on photojournalism. It will be a rare opportunity for young photography practitioners in Vietnam to connect with photography experts from World Press Photo. Don't miss this weekend of photography, to not only view but discuss stories that matter.