Covid-19 has disrupted everyone's lives to varying degrees, including photographers in Vietnam. With social distancing come canceled shoots, change of plans, and an unfulfilled need to be out in the world. But for some, it's also an opportunity to document a significant event that will go down in history; and for others, a quiet period to reflect, recharge, and get creative. We have reached out to seven photographers working in different fields to ask how the outbreak has impacted their work. They share snapshots of their daily reality alongside personal notes of what they are doing to make the best out of the situation, at home and in the frontline.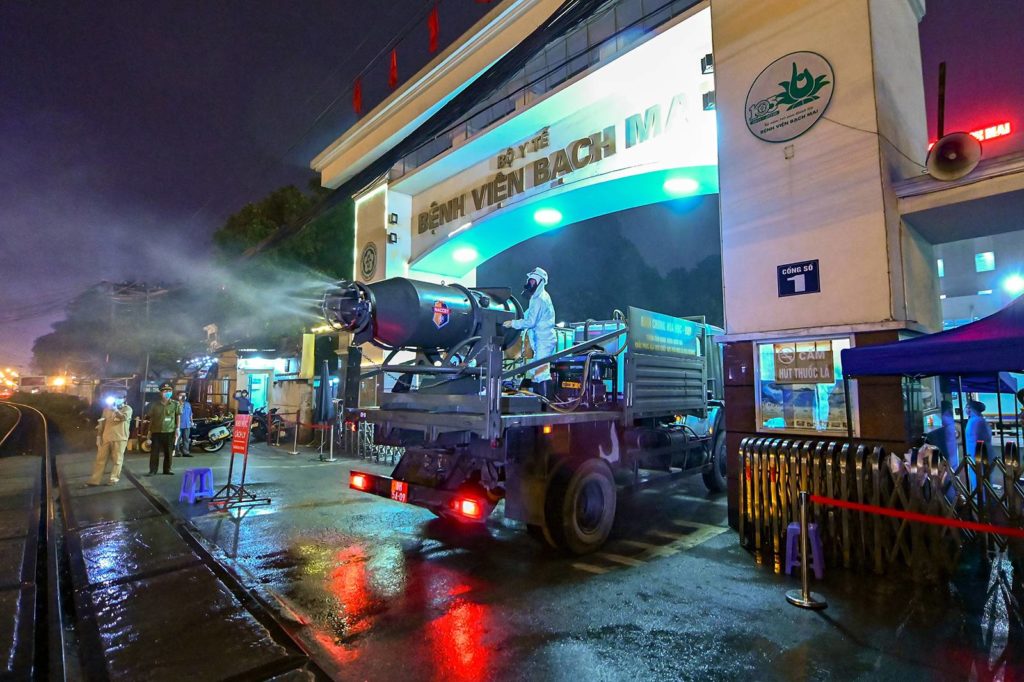 Viet Linh, staff photojournalist at Zing News 
For the past two months, Viet Linh has been covering hotspots of the outbreak in Vietnam, from border gates to laboratory to quarantine centers. Linh makes sure to follow strict protocols, always wearing standard protective gear and keeping track of his 14-day itinerary in order to "prepare for the worst". On the bright side, he regards this as an opportunity for local photojournalists to document a historic event of international scale. But being on the field day after day takes its toll. "My job can sometimes put a strain on my mental health, as one small mistake will have a huge impact on myself, my family, and the society as a whole. Luckily, I'm still healthy and able to continue working", Linh shares.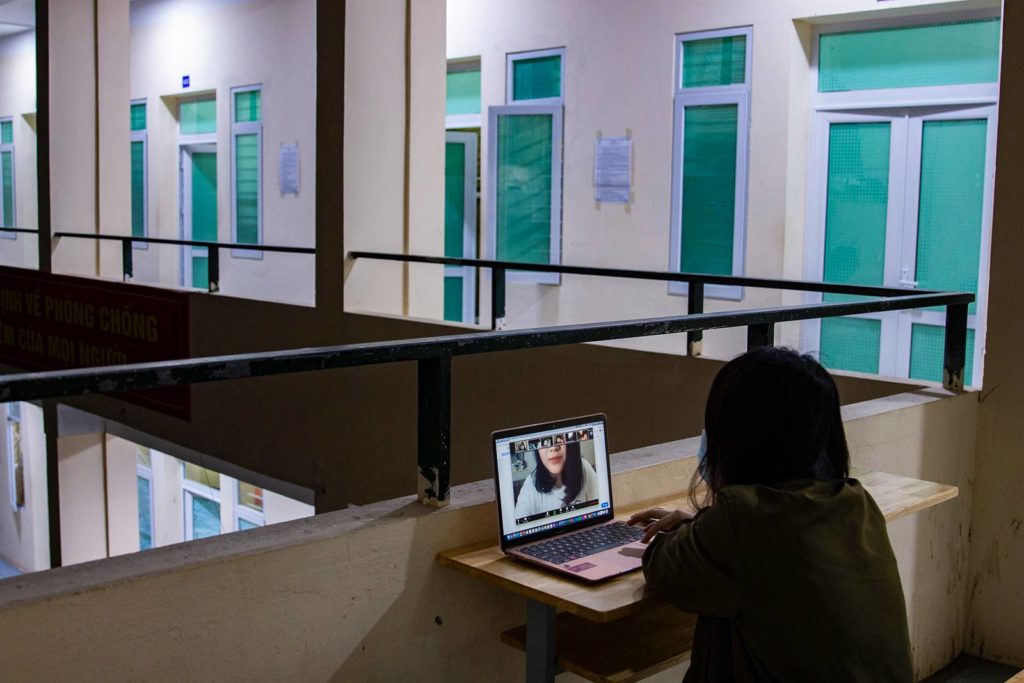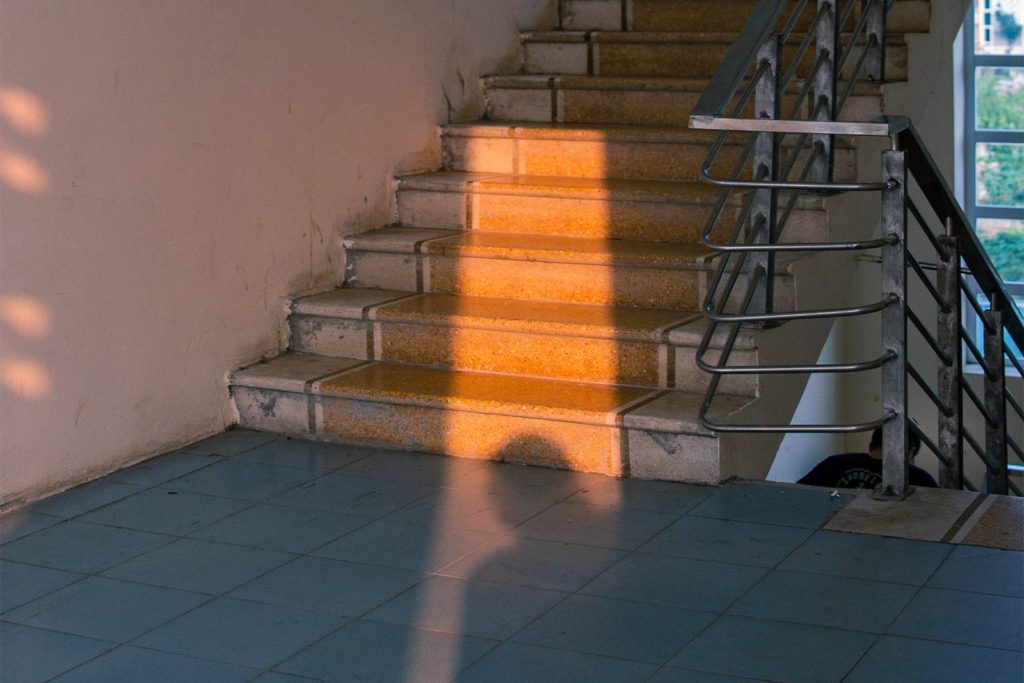 Kai Nguyen, photojournalism student at Syracuse University
Kai Nguyen was among thousands of students returning home from abroad who found themselves at a quarantine center after making the hard decision to fly home amidst the outbreak. NPR has recently featured Kai's writing and photographs of her experience there as "an effort to emotionally process this highly unusual way of returning to one's homeland". While being grateful of her circumstances, Kai notes that the outbreak has changed much of her future plan with her time in the U.S cut short, and that staying home for an extended period can sometimes create tension. "I'm just trying to go with the flow. I keep thinking to myself that this could be one of those 'oh when I was your age' stories that I can tell the next generation who hopefully will be well-off enough to not understand what I'm talking about", she adds.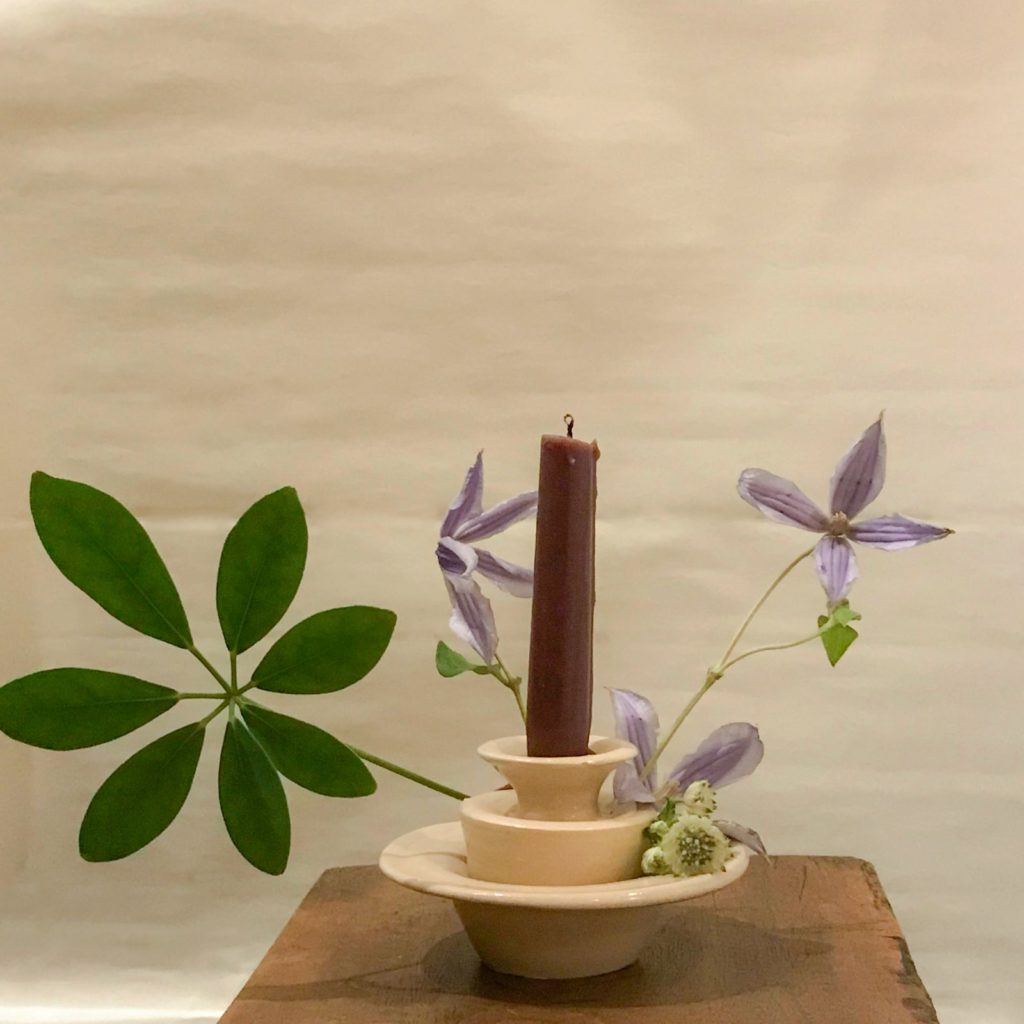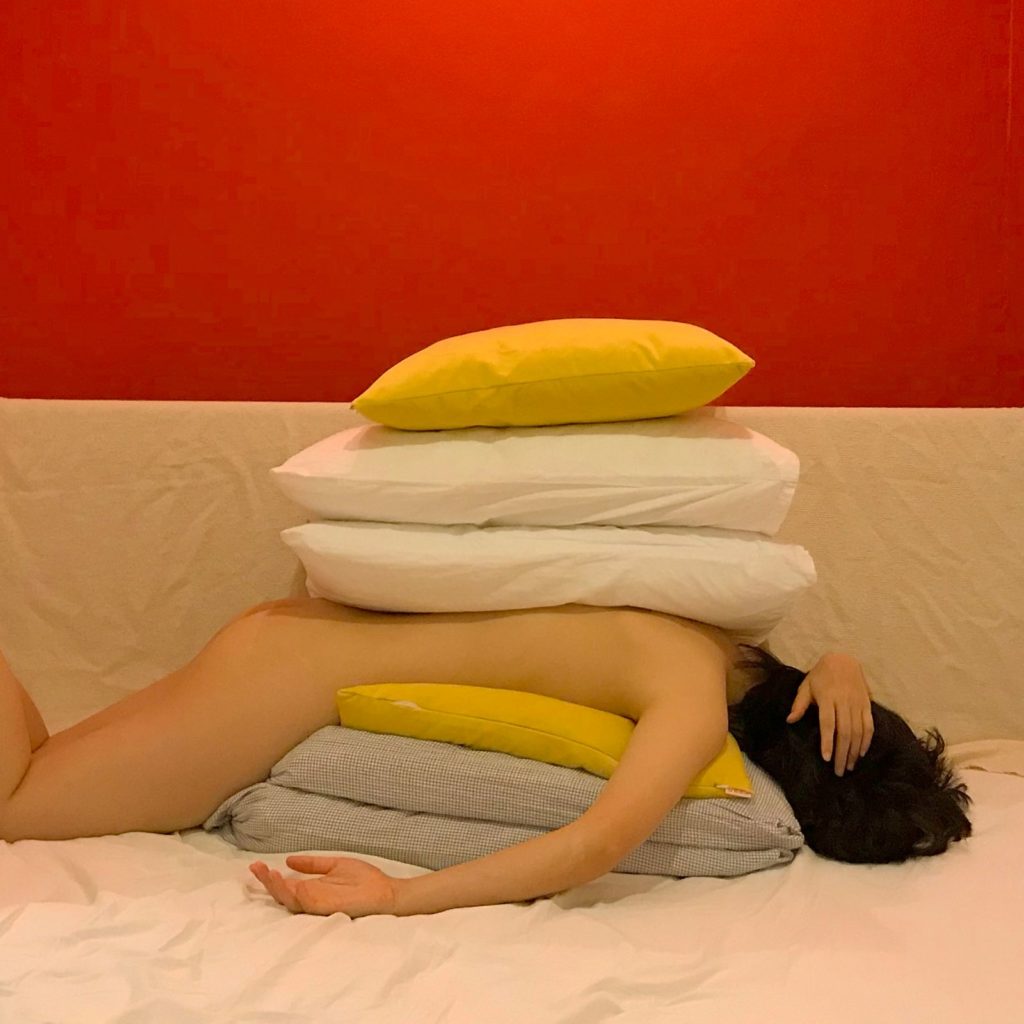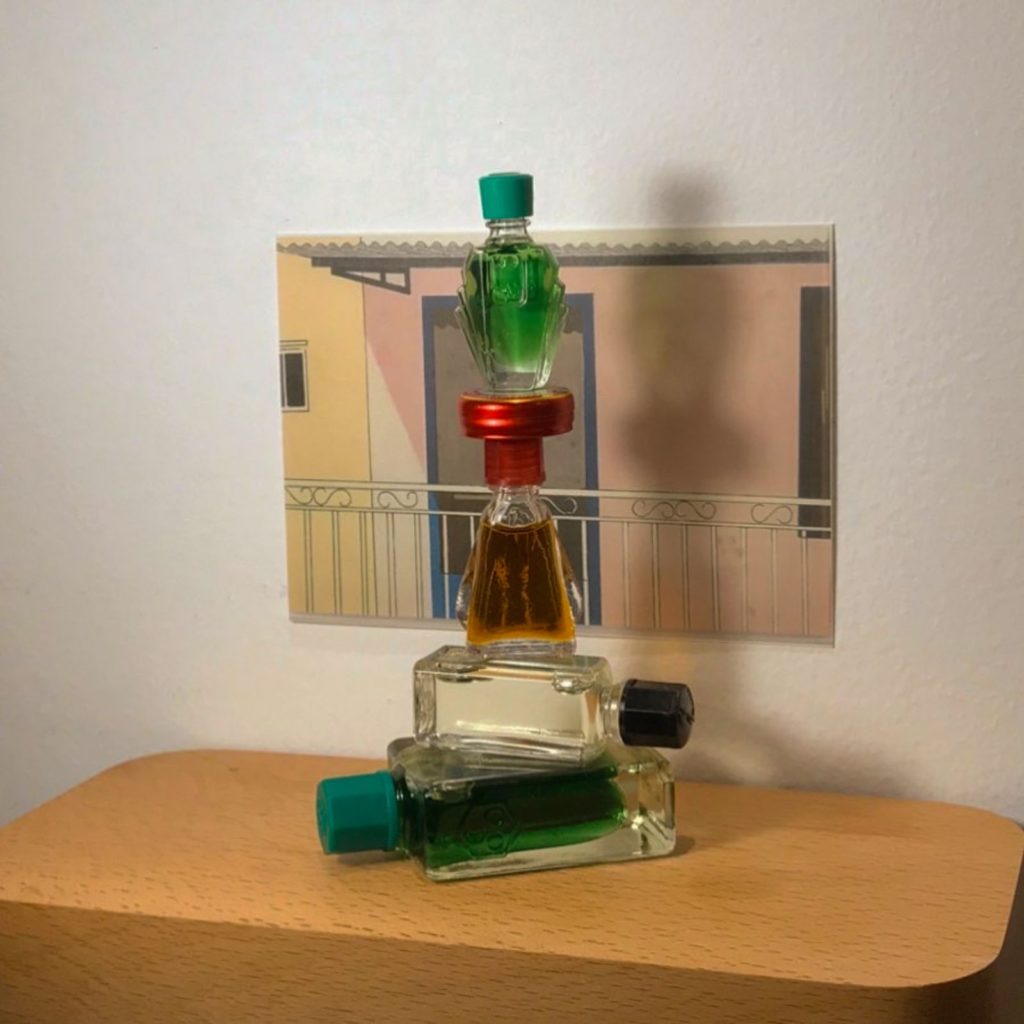 Thy Tran, visual artist
"Saigon, 9th April 2020,
Trang Doan and I were panic buying these bottles of medicated oil last night from an online pharmacy and they shipped to our door this morning. We literally sniffed one bottle to the next and they immediately bring back our childhood memories!
Growing up Asian, anytime I got hurt/ a bruise / a cold or flu, my grandmother would pull out her tiny brown magic bottle with eucalyptus scent and it basically fixed everything. Too bad I couldn't remember the brand my grandmother used to rub my belly whenever I had a stomachache".
Follow daily updates from Saigon and London during social distancing at @covidididi on Instagram, an initiative by Thy Tran and Koa Pham.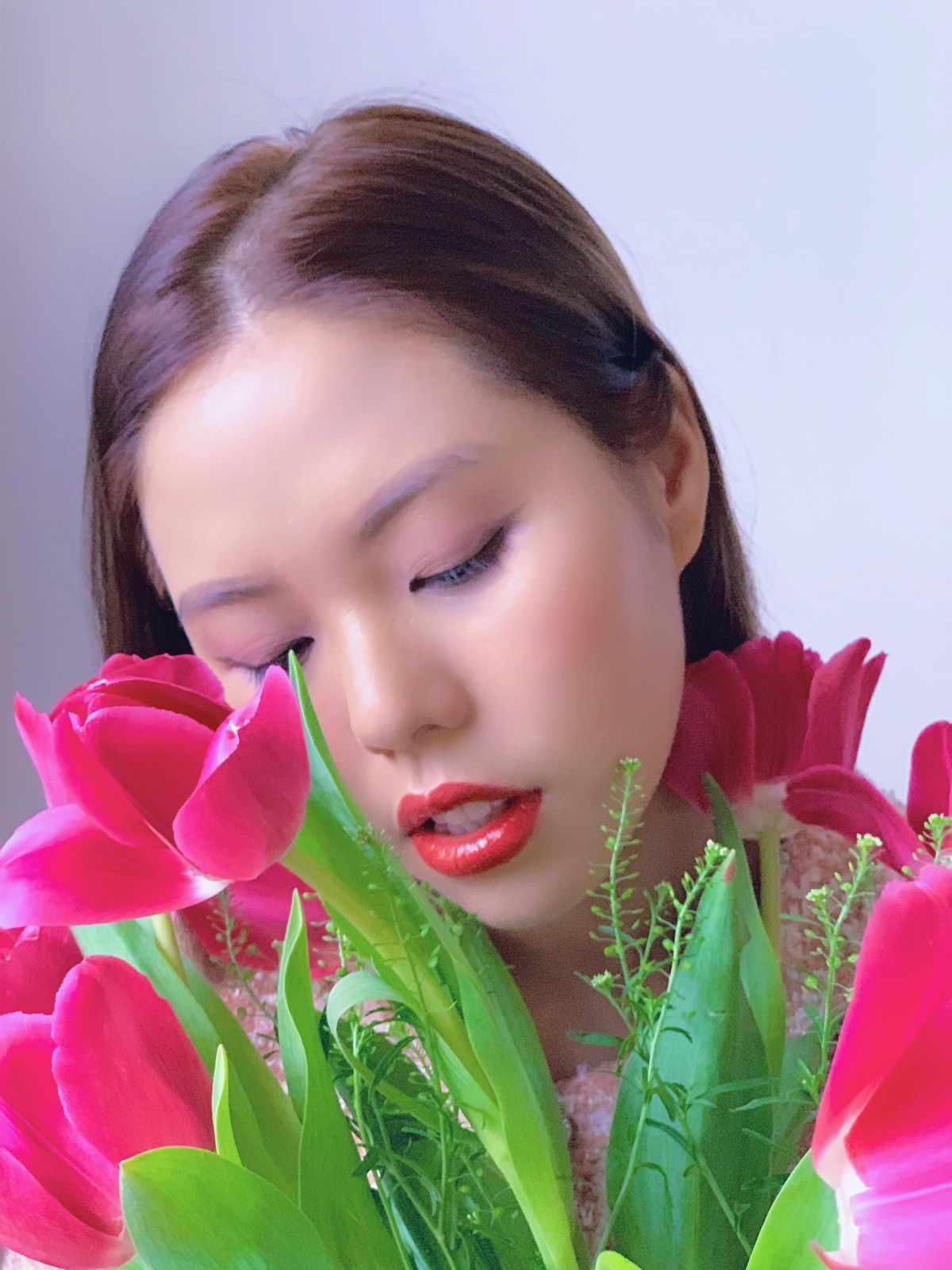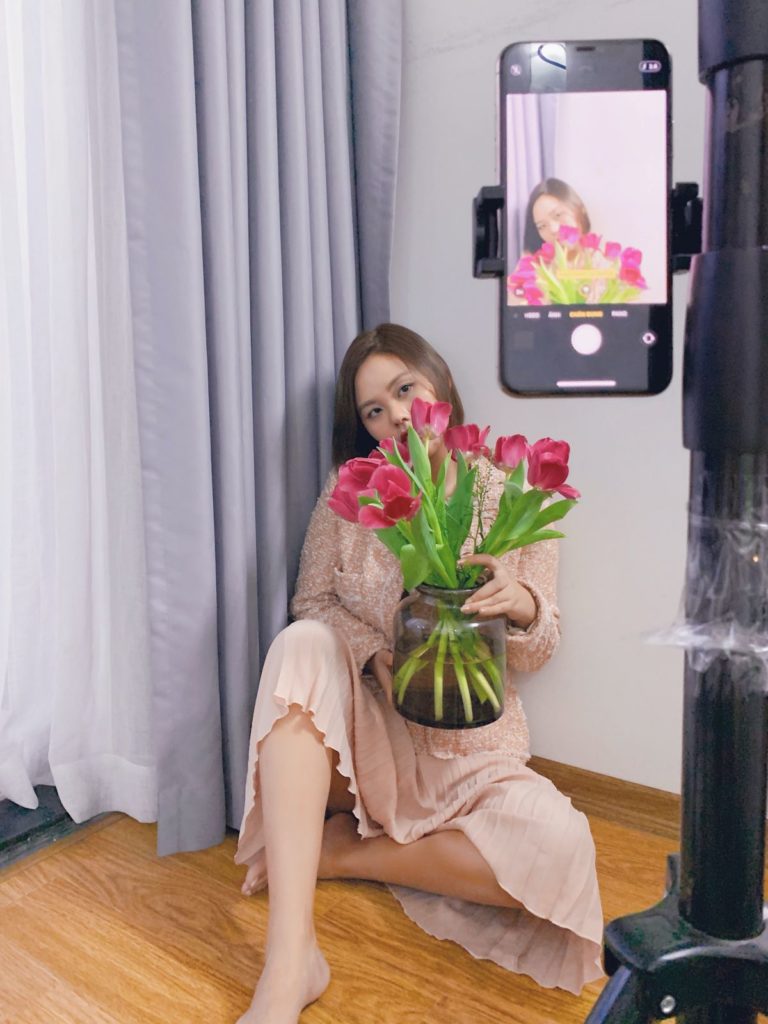 Rose Nguyen, fashion photographer
As nationwide social distancing starts, like most other photographers, Rose has to postpone all photoshoots and campaigns. Yet still adhering to the rule restricting the gathering of more than two people, Rose has managed to do several small sessions in which she acts as her own assistant and stylist, setting up lighting and directing the model herself. Although the outbreak puts a damper on her photography business, she is taking a breather to recharge, find inspirations in arts and come up with new ideas. She feels happy to be able to work from home and enjoy homecooked meals. "But I got antsy about not taking photos sometimes, so I would set up a tripod to shoot my own portraits", Rose shares.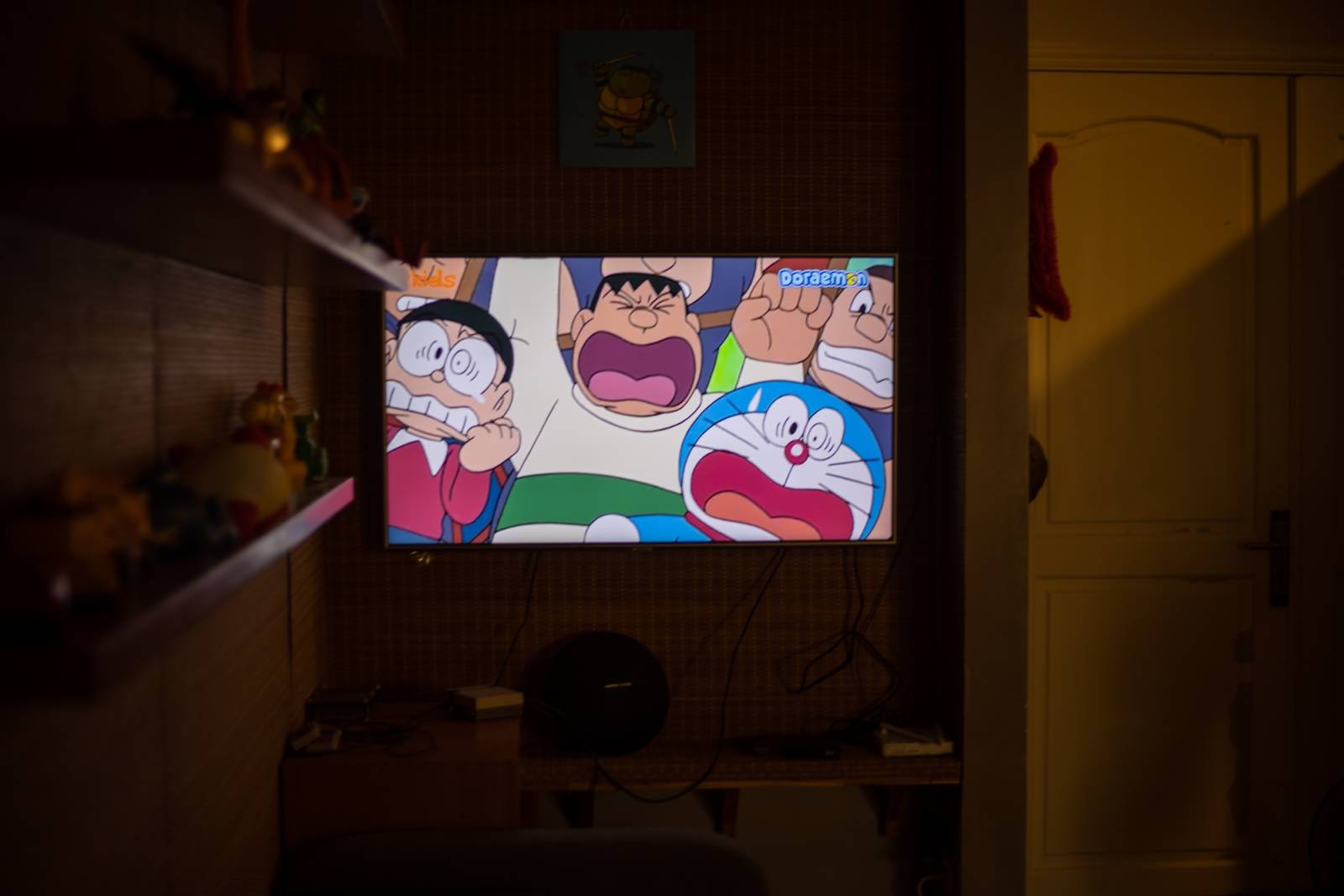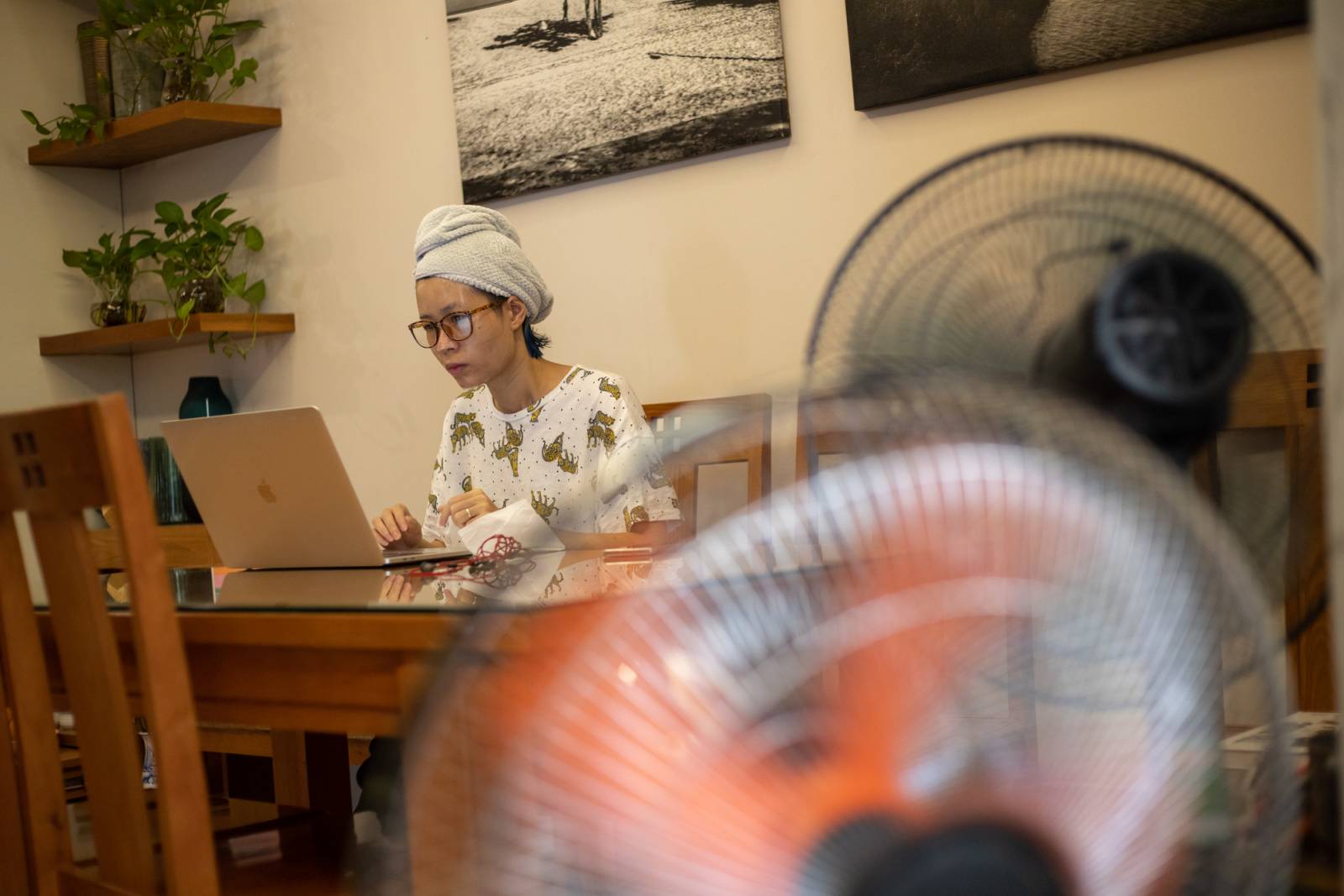 Hai Thanh, freelance photographer
Hai Thanh is taking the time to plan upcoming workshops, edit a body of work intended for a photobook, and read articles about photography to expand his understanding of the medium. He has been closely following the developments of the outbreak on newspapers and news agencies, in particular via photo essays. His recent stint at a local digital newspaper has given him hands-on experiences of how they receive, process and disseminate information of the COVID-19 crisis.
Hai Thanh's daily routine also consists of housekeeping and taking care of his little son together with his wife, photographer Maika Elan, which he regularly documents and shares on Instagram.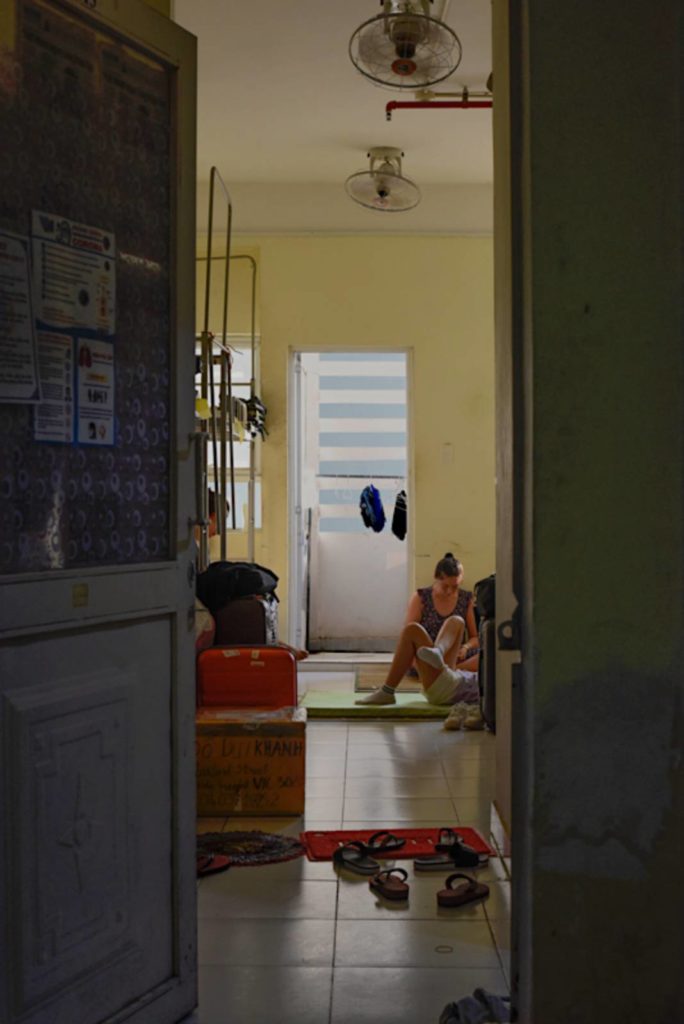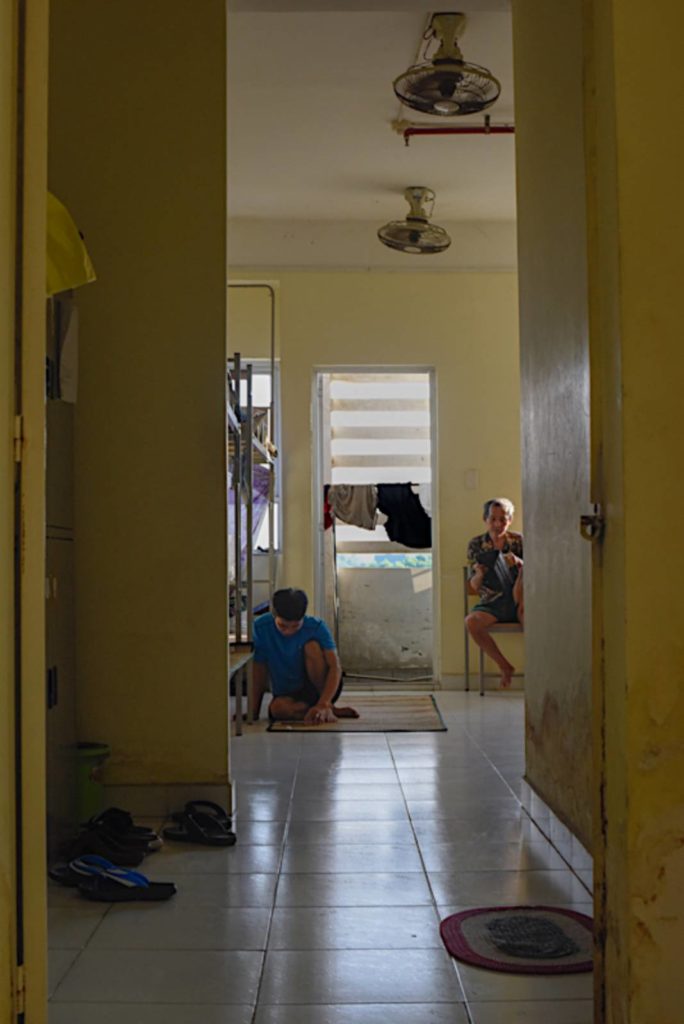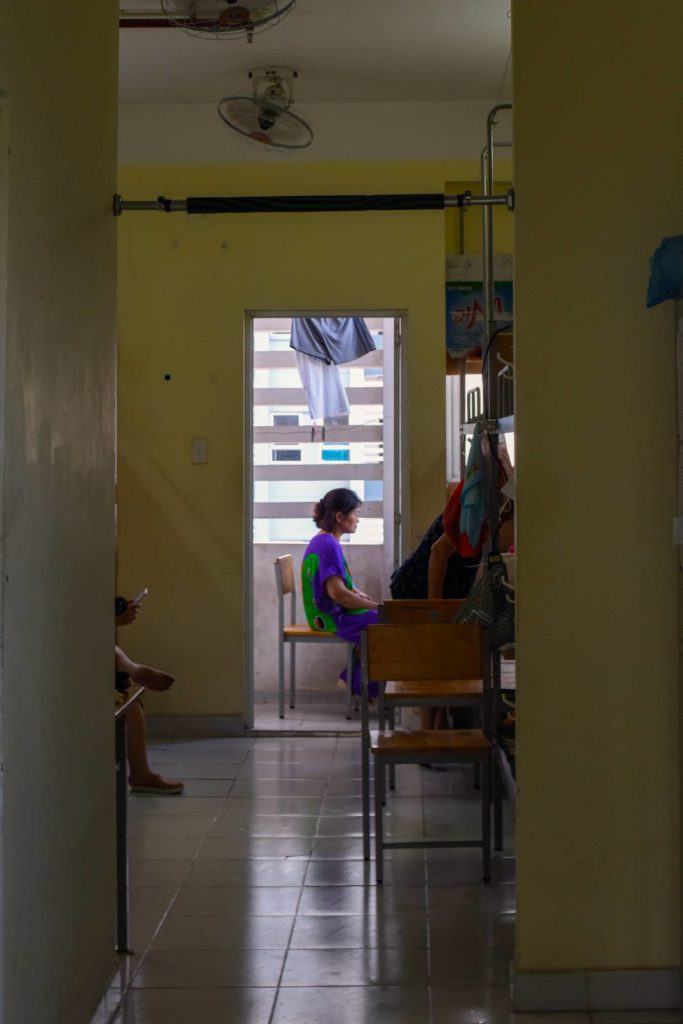 Pipo Nguyen-Duy, photographer and professor at Oberlin College 
The outbreak has disrupted much of Pipo's life as a photographer and college professor, with his initial 10-day visit in Vietnam for a project now extended indefinitely. While being kept in quarantine, Pipo tried to continue giving lectures online, which was challenging when sharing wi-fi with more than 5000 people. 
It is difficult to imagine any upsides to COVID-19, however, Pipo views this as an opportunity to adapt his content to this unique situation. "As an artist whose focus has been one's home in the context of multiple cultures, the transitory nature of the quarantine zone speaks to the content of my research. During my stay, I was able to photograph different rooms in my buildings to map the temporary homes that different families and strangers built. The camera allowed me to be intentional with my experience and helped me to exert some control over such unpredictable circumstances."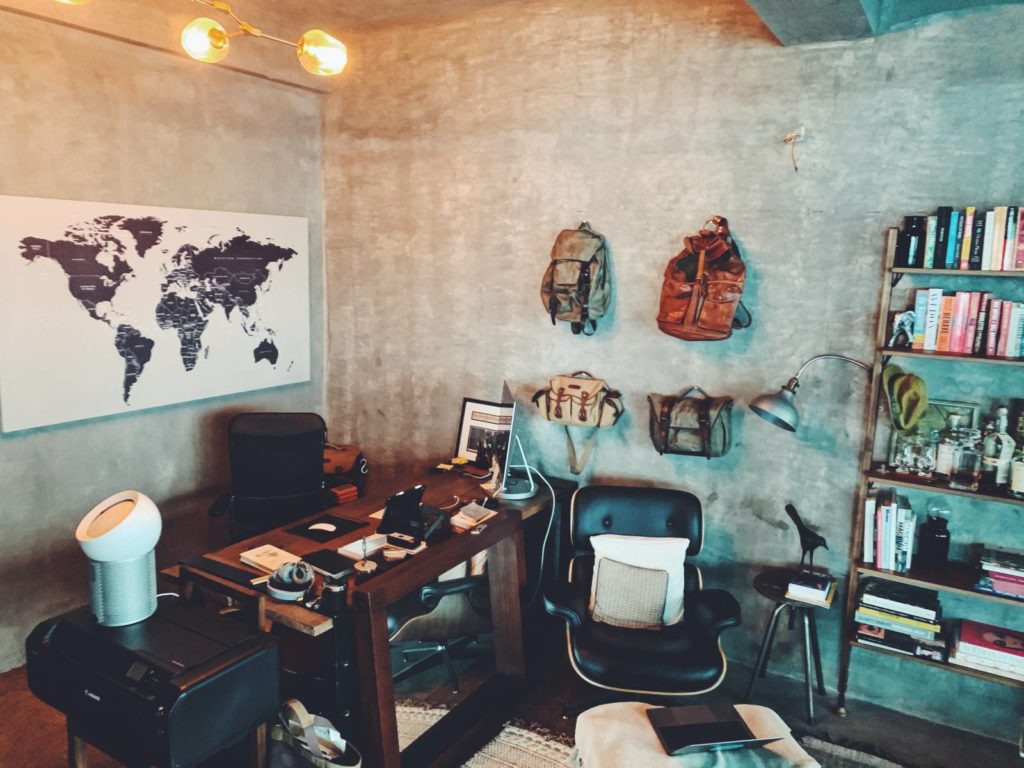 Justin Mott, documentary and commercial photographer  
Justin Mott, Hanoi-based American photographer, is used to traveling for shoots at least three weeks out of the month. The pandemic has kept him home for much longer than usual and affected his commercial photography business with delayed payment and postponed shoots. No longer having a hectic schedule, he is now utilizing the time to complete necessary tasks that were put off during busy times, such as SEO improvement, new edits, research, captioning, and organizing his archive. Living within a routined life has also enabled him to invest in his health by following a vegan diet and working out in his home office. "This is the healthiest I've been in over a decade", he adds.
While having to cancel planned shoots for his personal project Kindred Guardians, Justin shares that he has been making donations to animal welfare organizations he has worked with, which are in dire need of support during these unprecedented times.