Fashion photographer Le Tuan Anh, more widely known as Tuan Fr, just concluded his 4-month workshop with an exhibition featuring works from 11 participants. The quality of the work is just as expected from Tuan Fr considering his past students who grew to be trusted names in the industry. At the same time, the subject matters of current participants can be surprising to viewers who expect a simple interpretation of fashion. Instead of featuring clothes and accessories, the works in the show go beyond and express their authors' more personal and intimate vision.
According to Tuan Fr, the participants went through a similar surprise too: "When they came to the workshop, they expected to learn skills for fashion assignments, to be able to fulfill what their clients expect of them. What they learned, however, is that photography is so much more."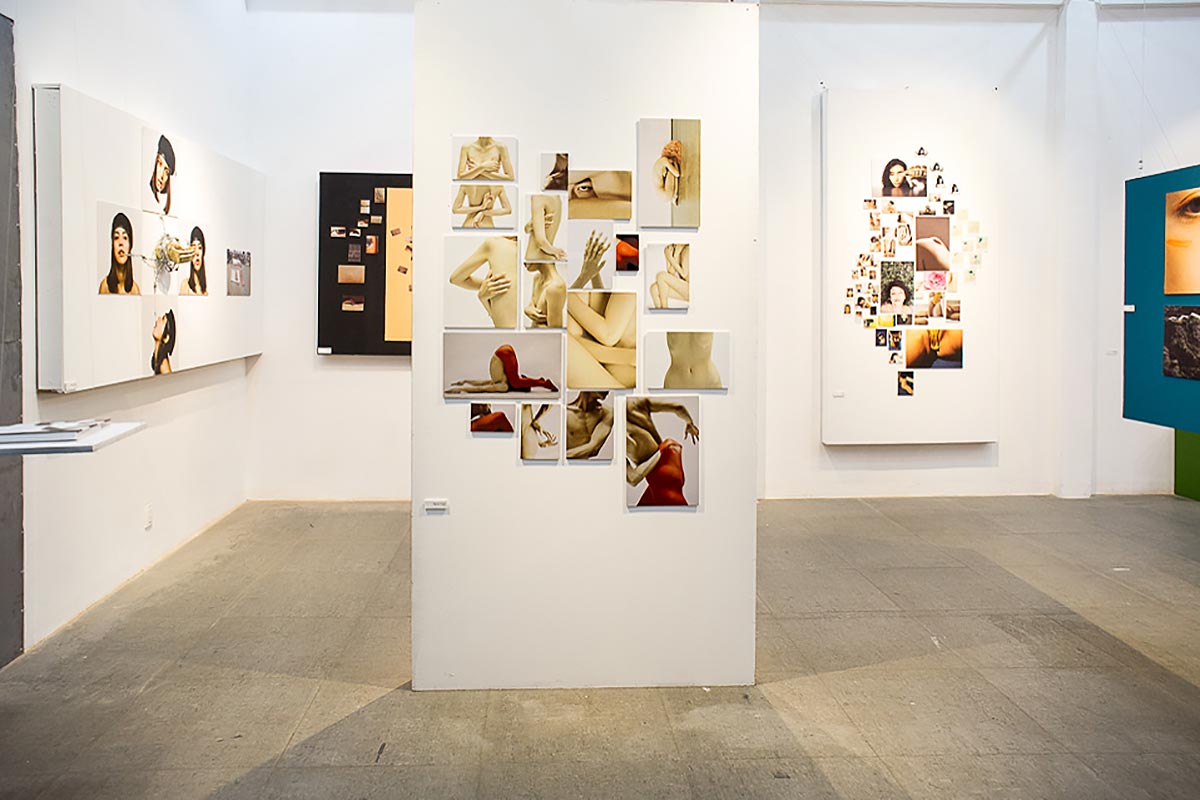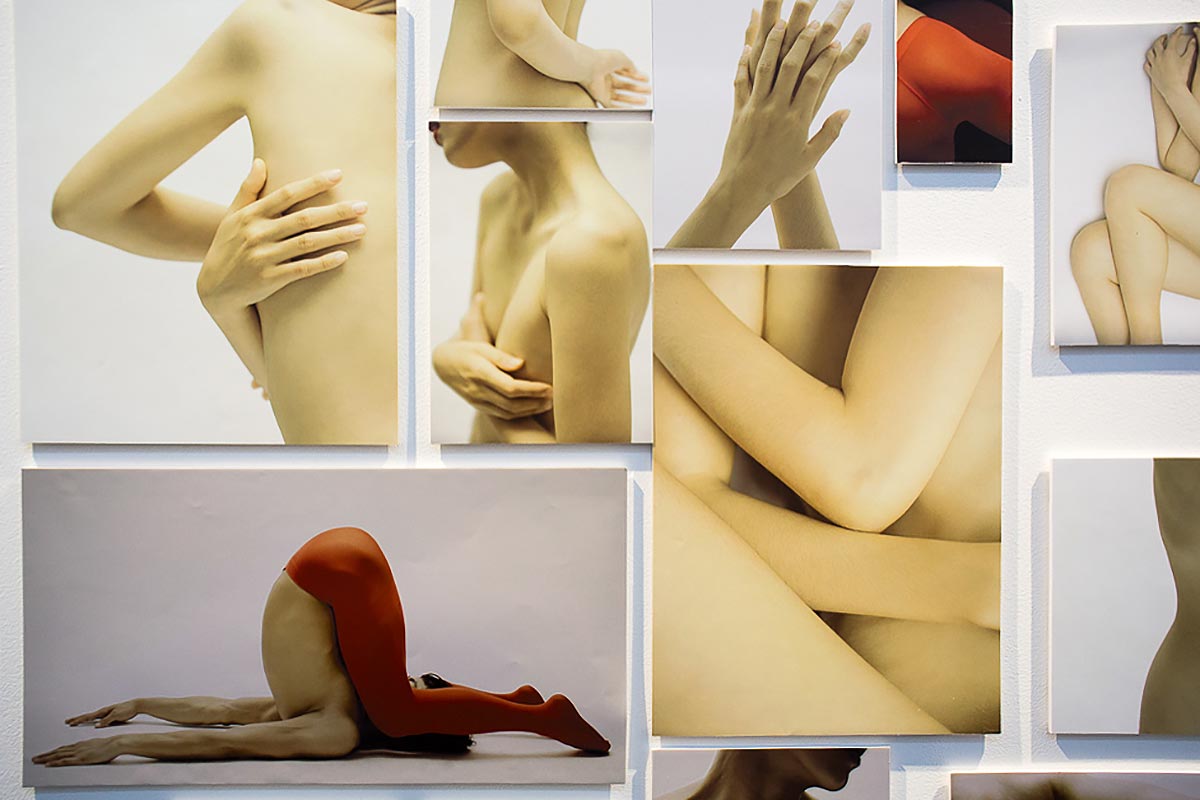 The unconventional pictures convey an uncommon teaching philosophy. In fact, Tuan Fr did not see the workshop as a traditional classroom. He instead views it more as a seminar where participants come sharing what they know. In that sense, Tuan Fr is just one of the participants. In this approach, Tuan Fr is more of a brotherly figure who provides a general agenda and structure while others contribute and collaborate. As the participants come from different backgrounds, the content of the workshop was visibly diverse and vibrant. 
As each participant brought their very own differences to the workshop and as the workshop was about finding their own voices, each one had a unique personal journey that only they can tell through their pictures.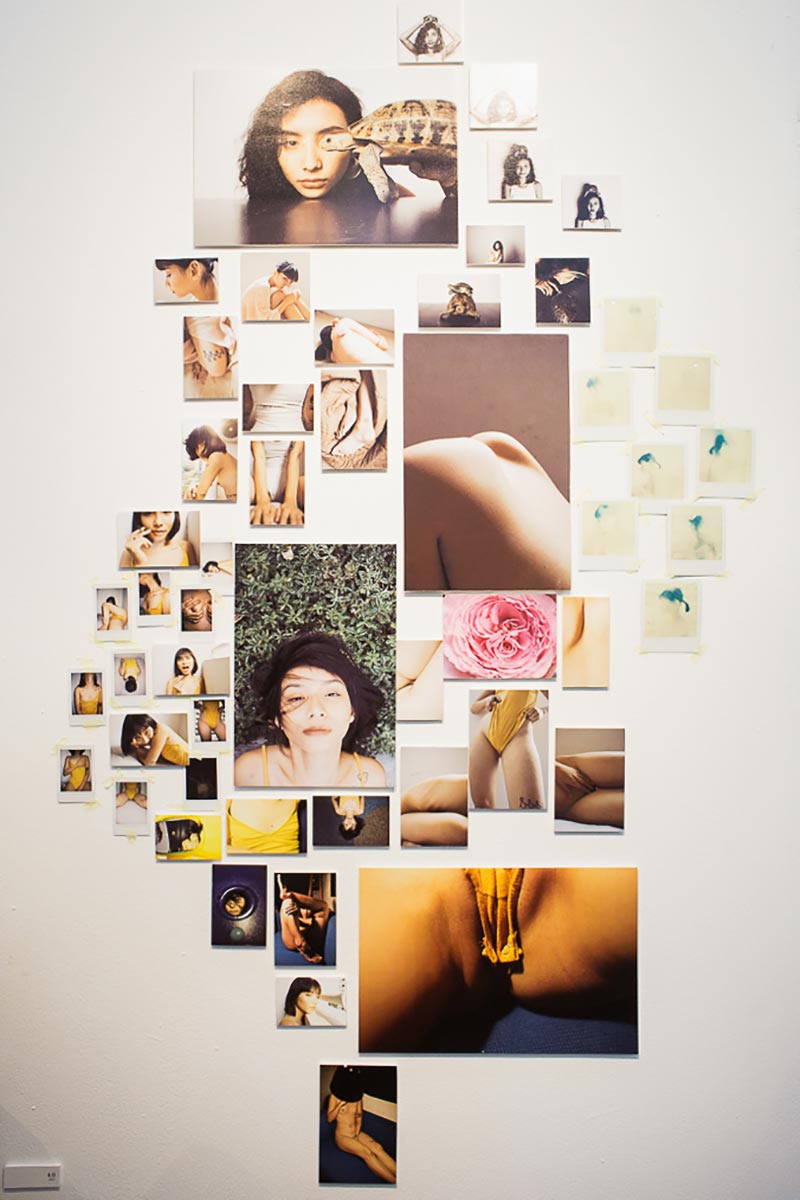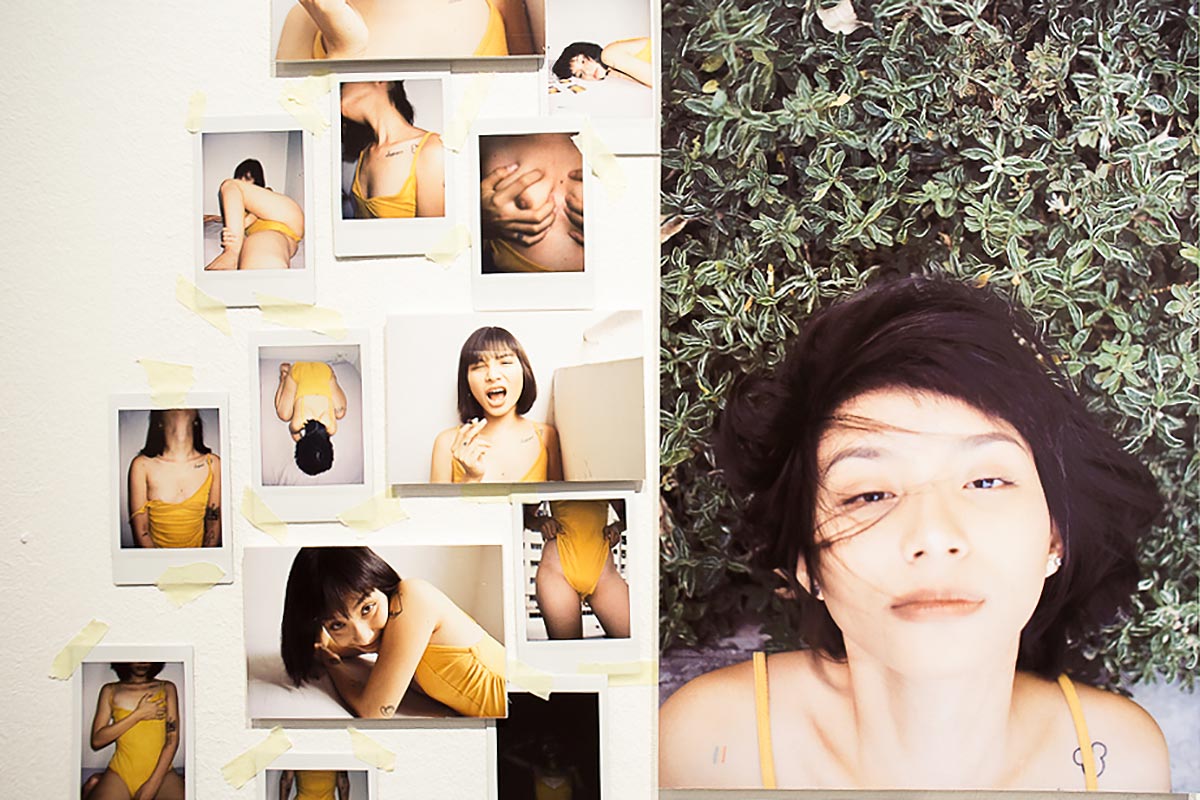 For Do Thi Tra Mi – Banh Gio, or B.G – the journey was about her photographic and personal relationship with Vi, her model. For the first assignment of the workshop, an occupational portrait, Mi asked Vi to be her model because Mi was interested in how Vi raises turtles. At that time both the photographer and the model were new to the task, never working on a shoot like that before. Since then, they kept collaborating and grew together, Mi as a photographer and Vi as a model. Mi chose and installed the pictures in the exhibition to celebrate the growth of this special relationship. As the pictures move from the top to bottom, they follow a chronological order. In that way, the pictures are revealing of the shifting dynamic between the two, from guarded rigidness to an intimate liberation.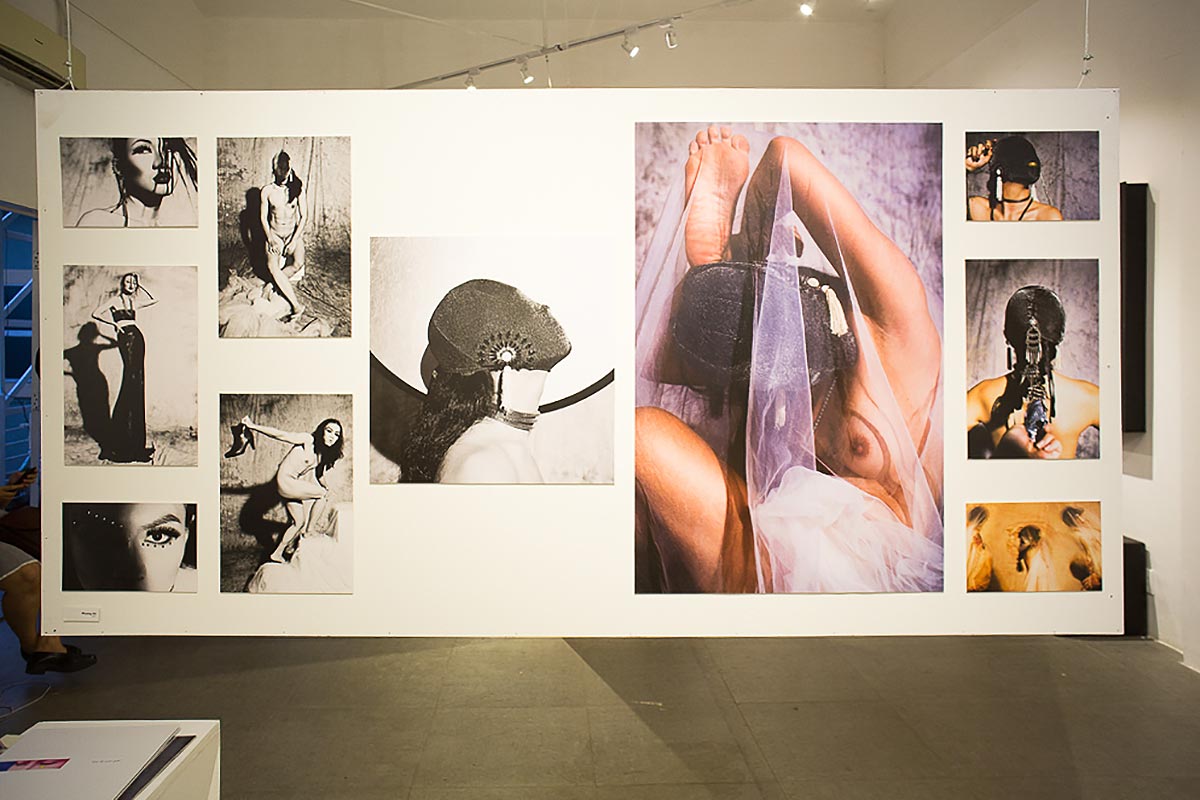 Phuong An has a different story. Already working as a professional in commercial photography and retouching, An came to the workshop intending to learn what could be applied to her job. Her experience was anything but. As Phuong An is used to the highly technical and client-focused photography process, her journey was to learn to let loose and give voice to her feelings. What An showed in the exhibition is evident of this contrast between control and letting loose. In her books which show her work from earlier assignments, the pictures are meticulously staged. In the large prints, however, her pictures are almost alive, overflowing with energy. An revealed that even though she took the later pictures in only one sitting, they give her the most satisfaction. An was not sure if what she learned can help with her work, yet despite that, she believes that from now on, when she takes pictures for her personal projects where she does not have to answer to a client's demand, she will be able express herself much more freely.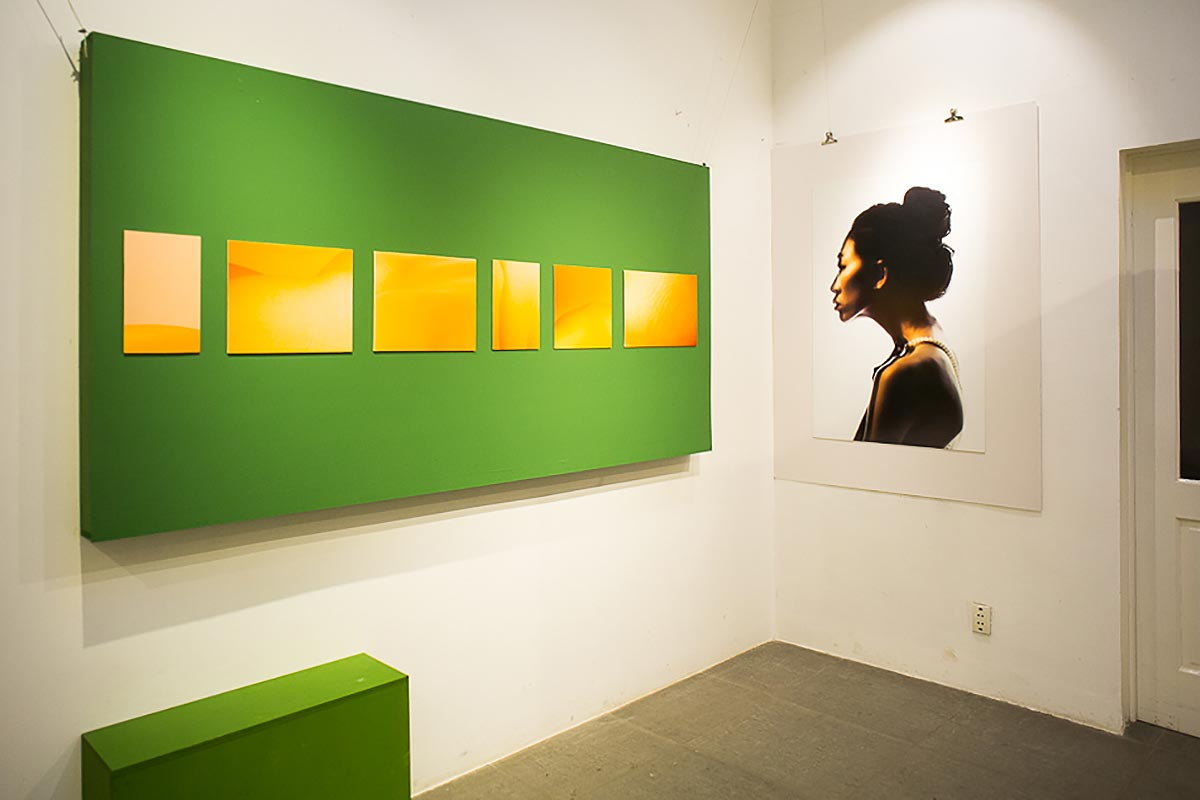 Work of Trang Thy, also known as Thymethys, occupies a special space. In the exhibition, her yellow images on top of a bright green background monopolize one corner of the room and immediately demand visitors' attention. Only by getting closer can viewers figure out that the pictures are bodyscape – closeup shots of a girl to convey the impression of lush landscape. Opposite the installation is a single portrait shot blurred from long exposure. As the body is abstracted to color values and the portrait to movement, Thy's pictures speak of a debilitatingly uncertain reality and identity.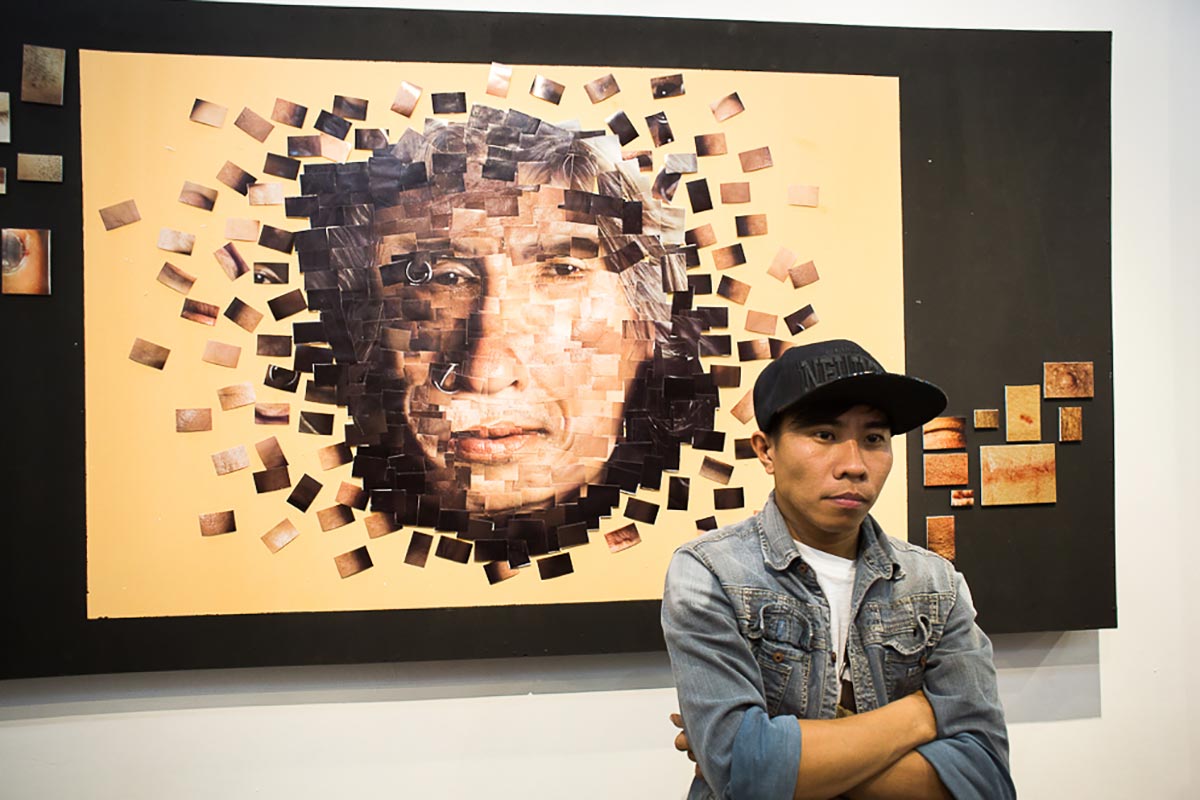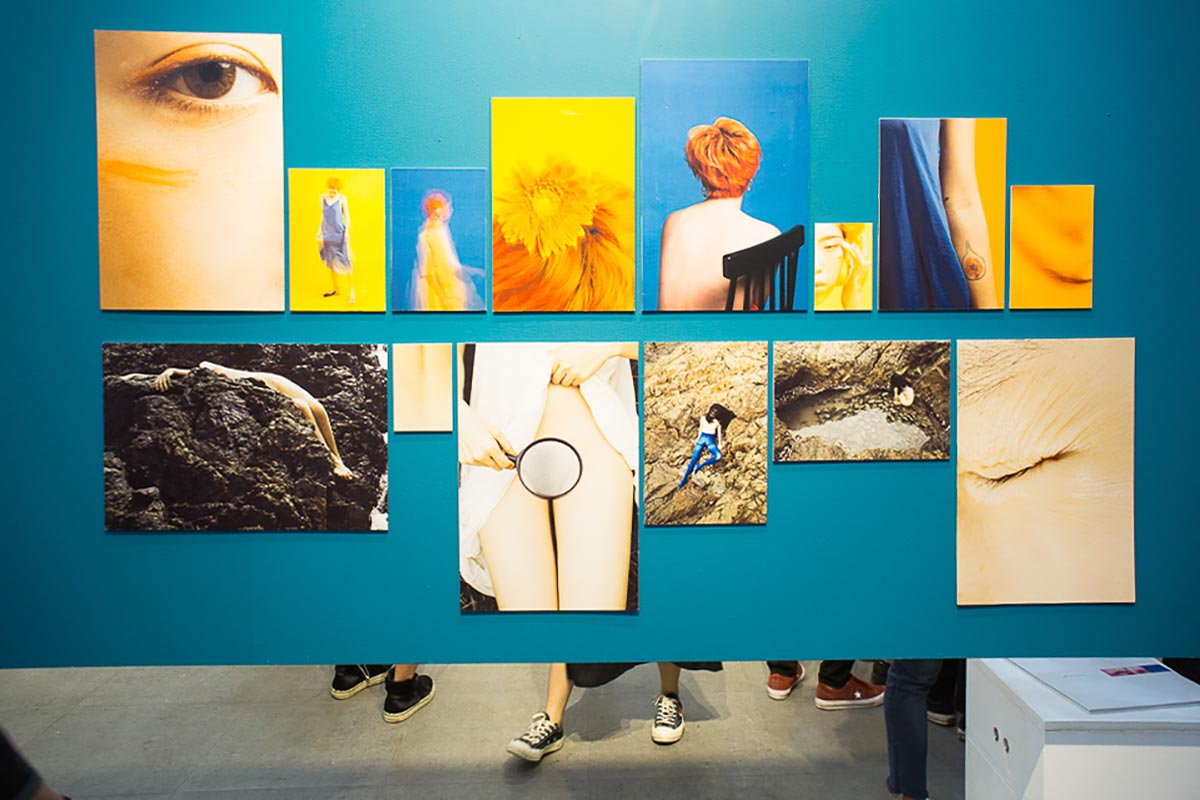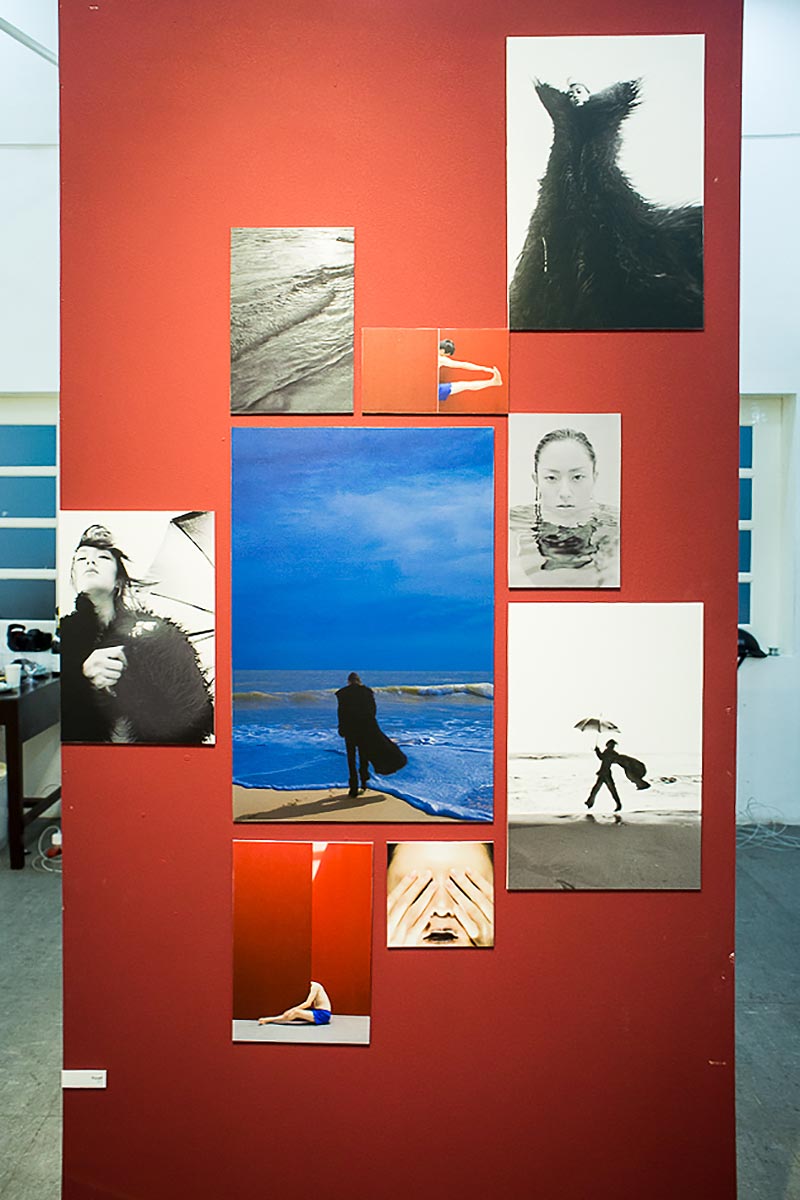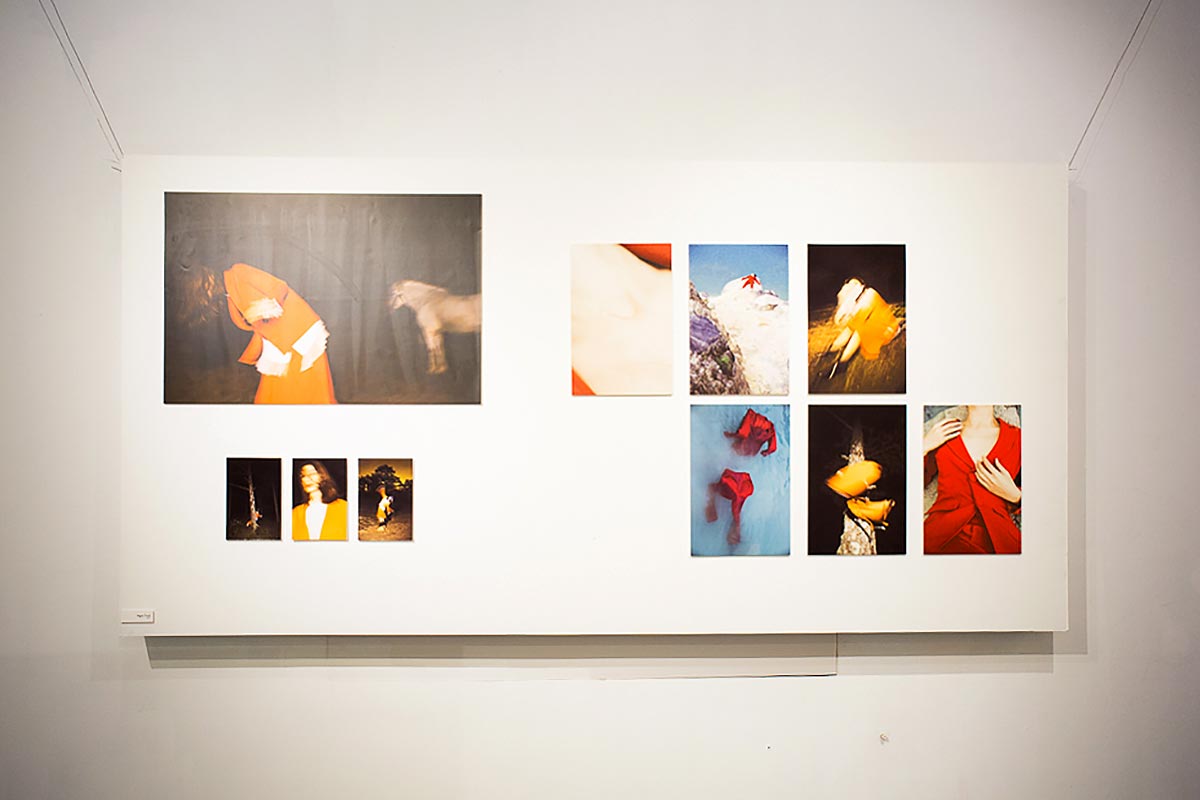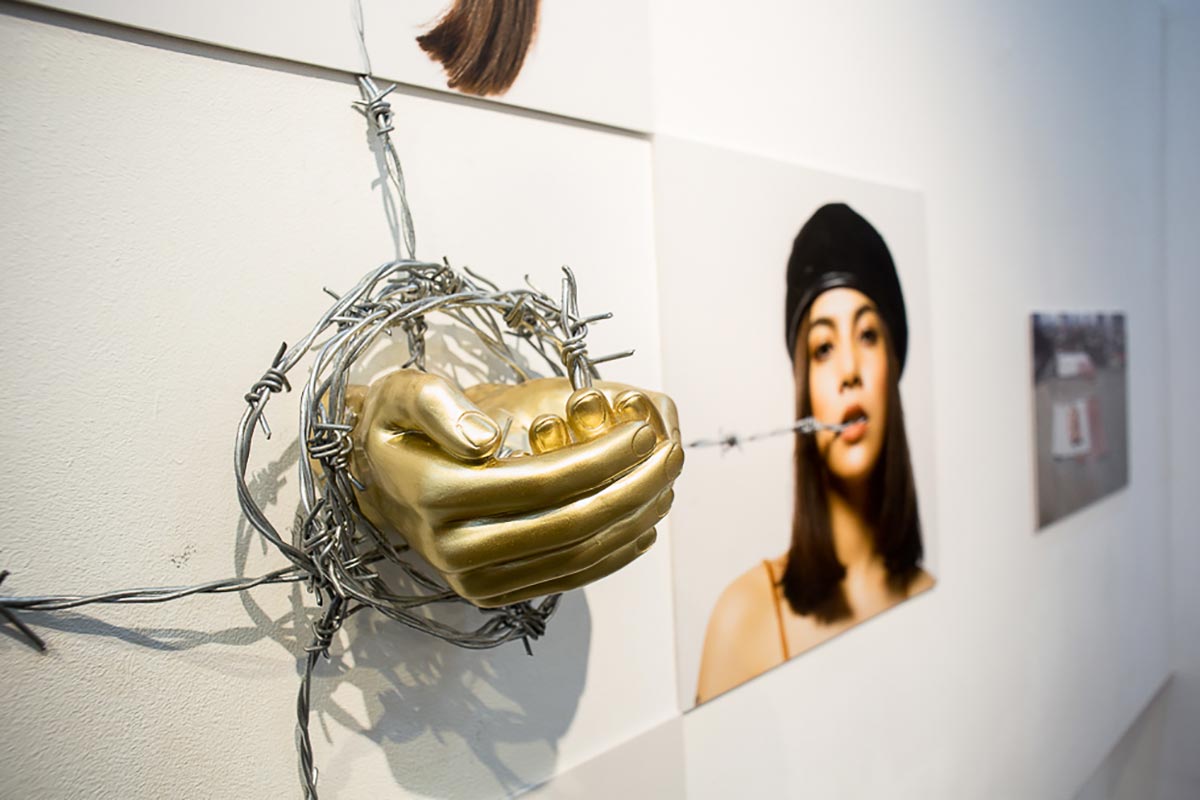 When asked whether he has plan in mind for another workshop, Tuan Fr was hesitant. To him, the workshops and the participants are more than just a class.  They are more of a tight-knit family, hanging out, watching movie or even playing badminton on weekends, everything together. It is extremely important to him to sustain that community. Because of that, he must be extremely careful if he wants to introduce more people.
Trinh Duy Linh – Pixxelf said in the opening night, dedicated to Tuan Fr: "My life has always been a curve, you made it even more roundabout." For art in general and photography in particular, it is that very roundabout process in which we get to try and discover who we really are and what we stand for that is the most meaningful. The exhibition confirms that the participants were given the guidance they need to continue thinking, working and struggling to find and to express themselves.
COME TOGETHER – #TeamTuanfrK3 Group Photography Exhibition
Venue: Tuan.fr Studio, 64 Le Quoc Hung, Ward 12, d.4, HCMC
Time: 12/01 to 21/01/2018.
Hoang Nguyen is a freelance photographer born in Hanoi and is currently based in Ho Chi Minh city. His work is a combination of street photography and conceptual self-portraits. Graduated from DePauw University in 2014, came back to Vietnam in 2015, he has been seeking and photographing his attachment to Vietnam.