The photo exhibition Another City – Public, Personal, Private by two young artists Joseph Gobin and Phuong Nguyen, curated by Mai Nguyen Anh, is taking place at L'Espace until December 30, 2019. Each series pursues a different subject matter, with Hanoi as their context. Both artists also further their creative process by experimenting with chemicals to create a certain visual effect for their photographs.
The exhibition shows how the curator has tackled quite a challenge, that is to present two distinct bodies of work in a space that isn't a traditional white cube. The exhibition hall of L'Espace has been aptly optimized in a way that creates a tangible link between two projects and a novel viewing experience.
Two sizable light boxes are placed at the end of the hall as a way to mark the boundary of the exhibition, and to direct visitors to start their journey from there.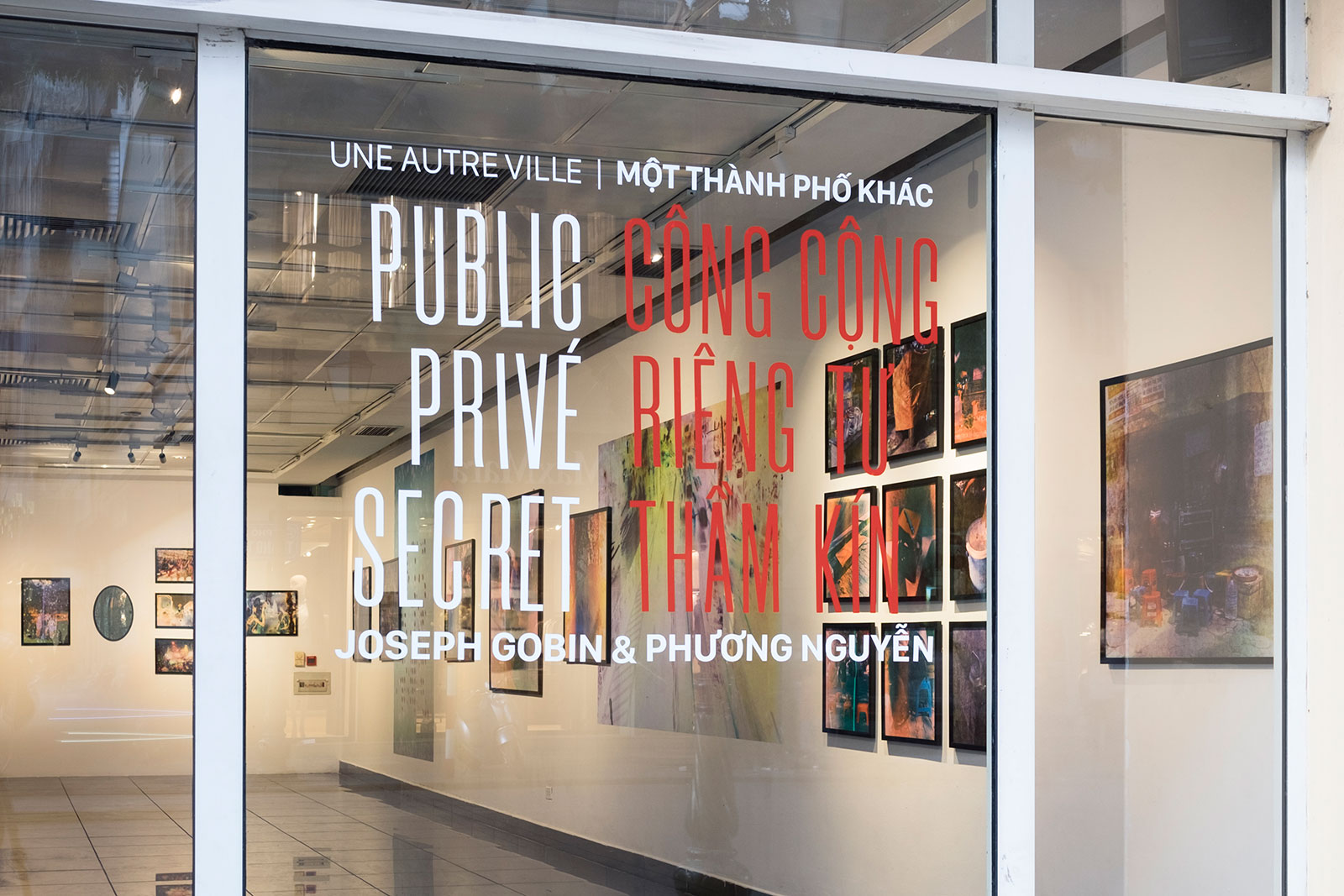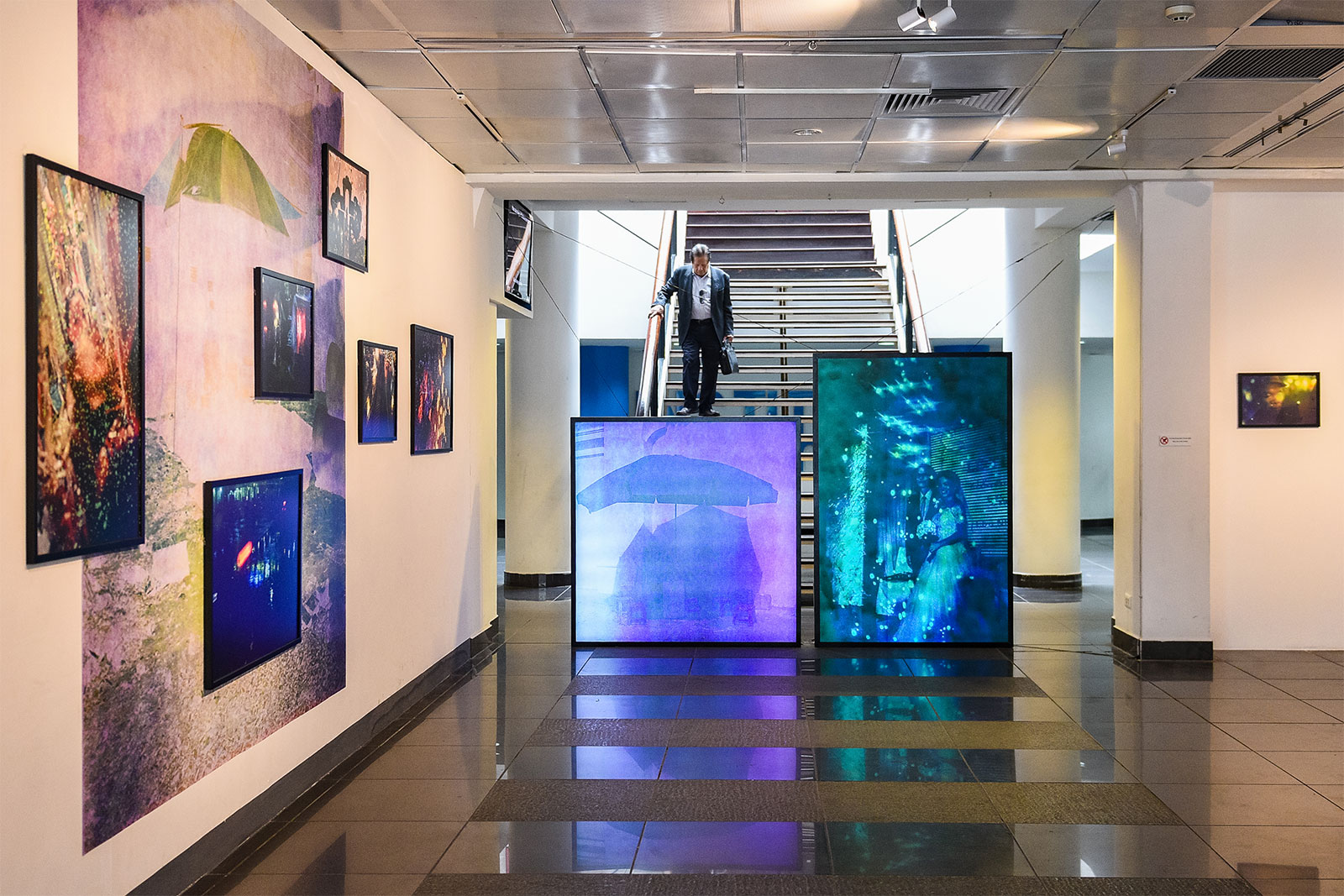 Phuong Nguyen's photos are hung on two walls. On one wall, prints of different sizes lie on top of a big vinyl print. On another, a stain mirrored sits among the works. It faces the street, reflecting the world outside and acting as a selfie prop in which viewers can see their own murky reflection.
A Hai Phong native, Phuong Nguyen often feels out of place in Hanoi where he currently resides. To Phuong, pollution has existed in multiple forms but is hidden underneath the shiny facade of city life. He shoots daily life photos on film, then soak the rolls in To Lich river, letting domestic and industrial wastewater alter innocent images of faces, crowds and people's interaction, implying the quiet, ongoing destruction in the life of urban dwellers.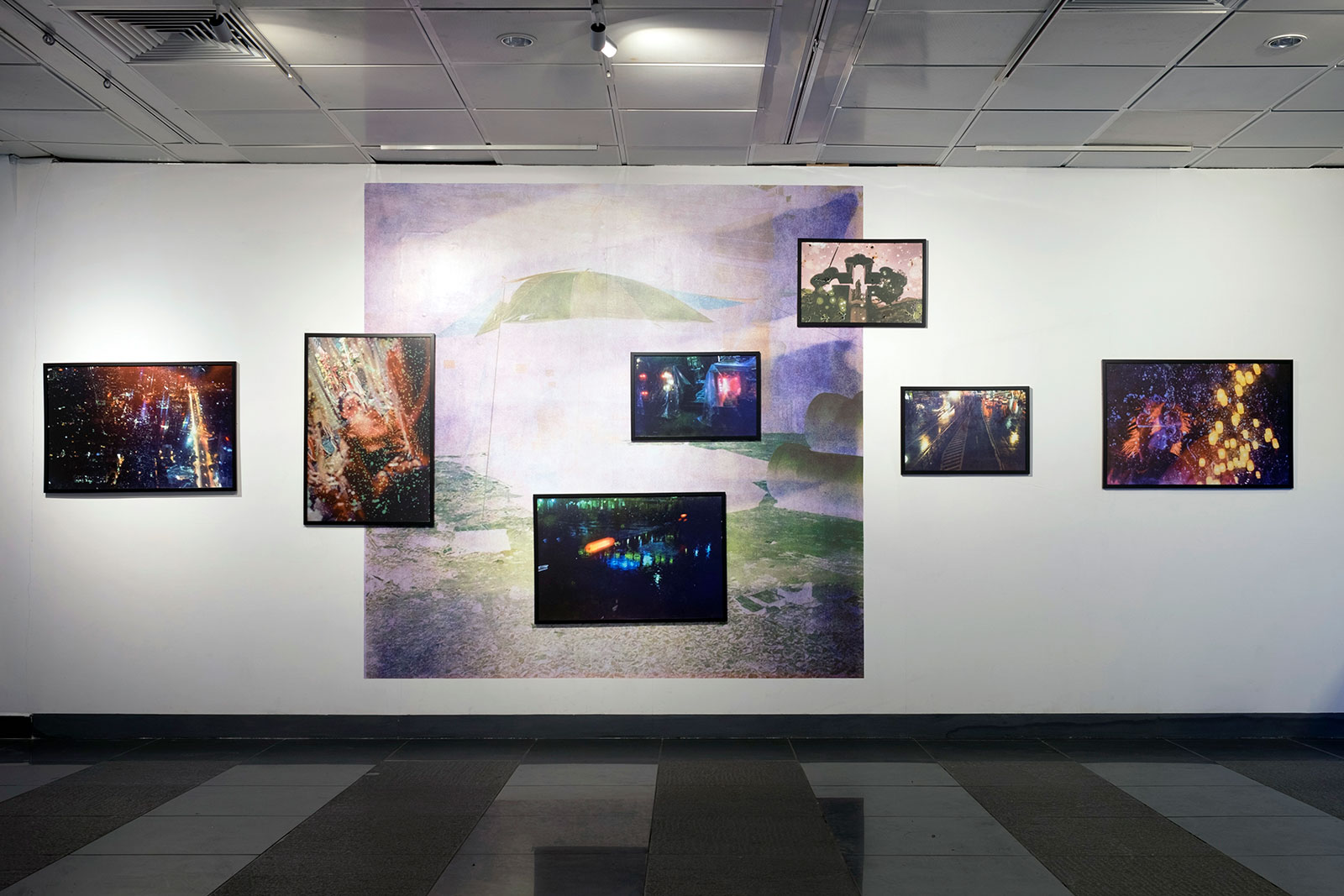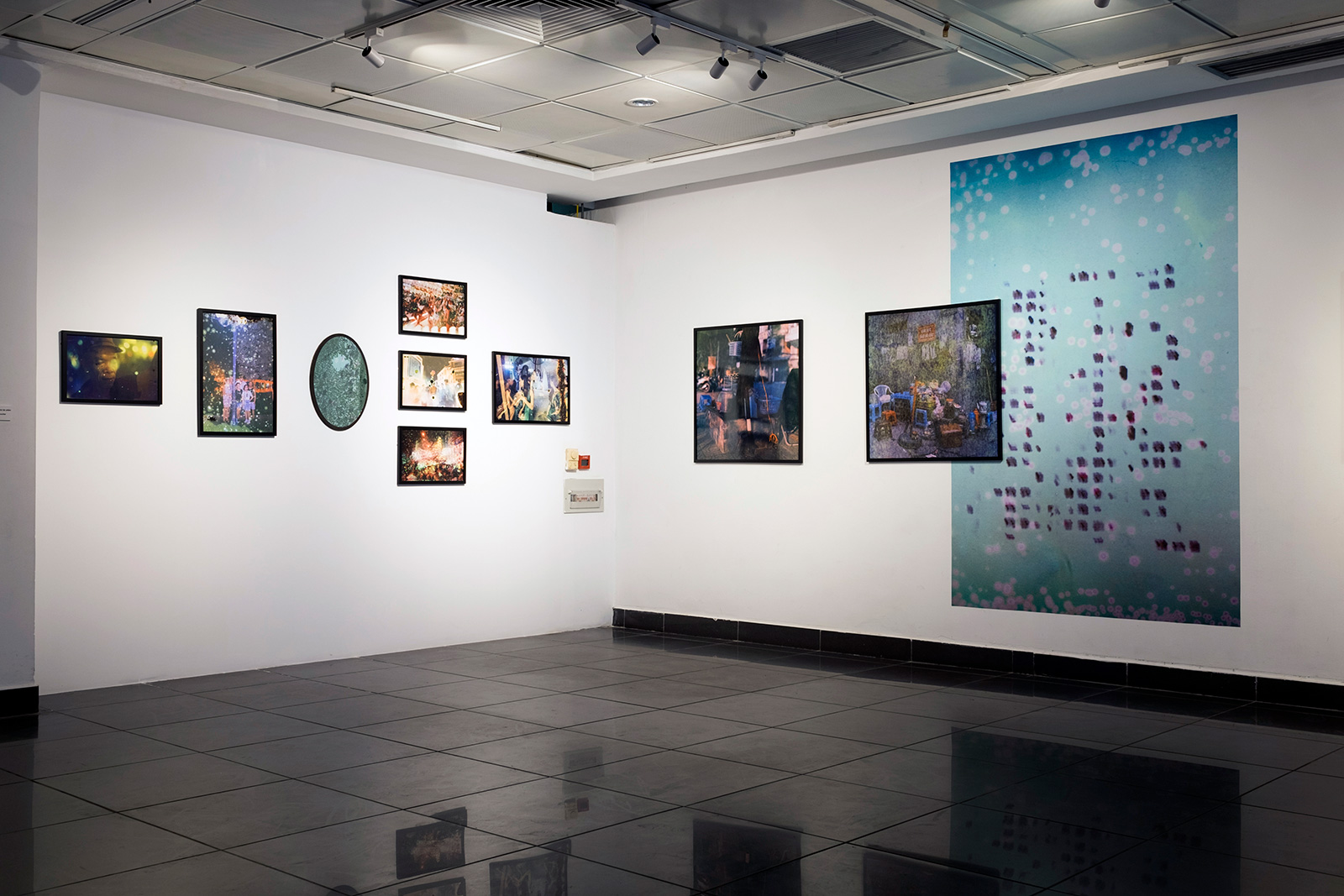 Followed are 16 square prints of various sizes from the Tra da series by photographer Joseph Gobin. As an expat living in Hanoi, Joseph is curious about the makeshift, spontaneously set tea stalls on the sidewalk that somehow survive outside the fast rhythm of the city. Using outdated 120mm film rolls, he documents those tiny, indiscriminate communal spaces where people from all walks of life gather. The project is recently done but the cross processing technique has blurred most remarks of time, as if to suggest that such spaces have been an inseparable part of Hanoi culture for decades.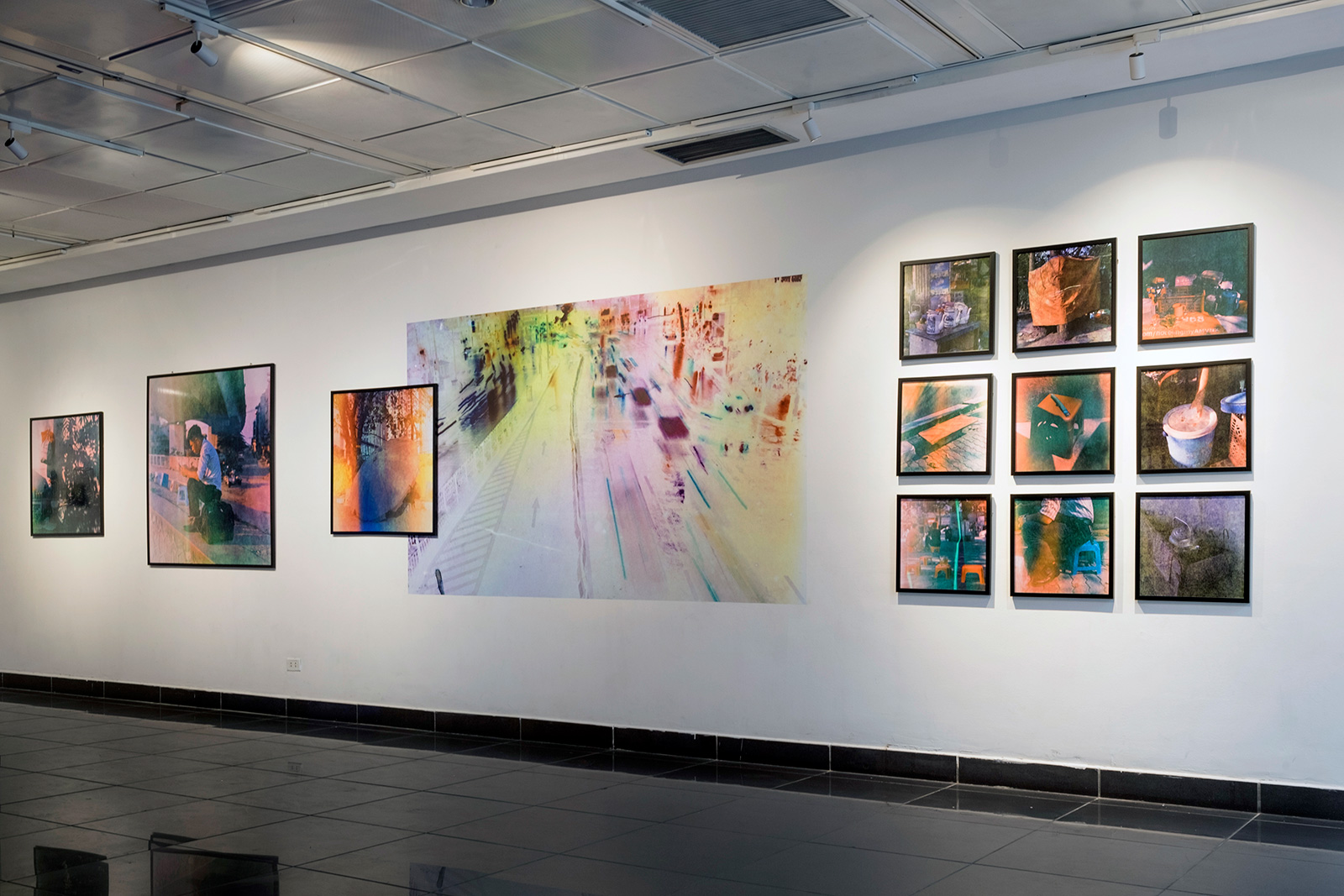 The canvas full of concrete drilling and cutting signs recreates a casual sidewalk tea stall. It is a clever choice to fill the ample space in the hall, and to turn the pillar into an unlikely hanging space. Ambient sounds of traffic noise, conversations and laughters are also installed. The curator Mai Nguyen Anh shares: "Sounds are a necessary part in the Tra da series. A tea stall is set in a public place, but is a private space itself, less polluted and noisy, welcoming intimate discussions. This partly explains the title of the exhibition".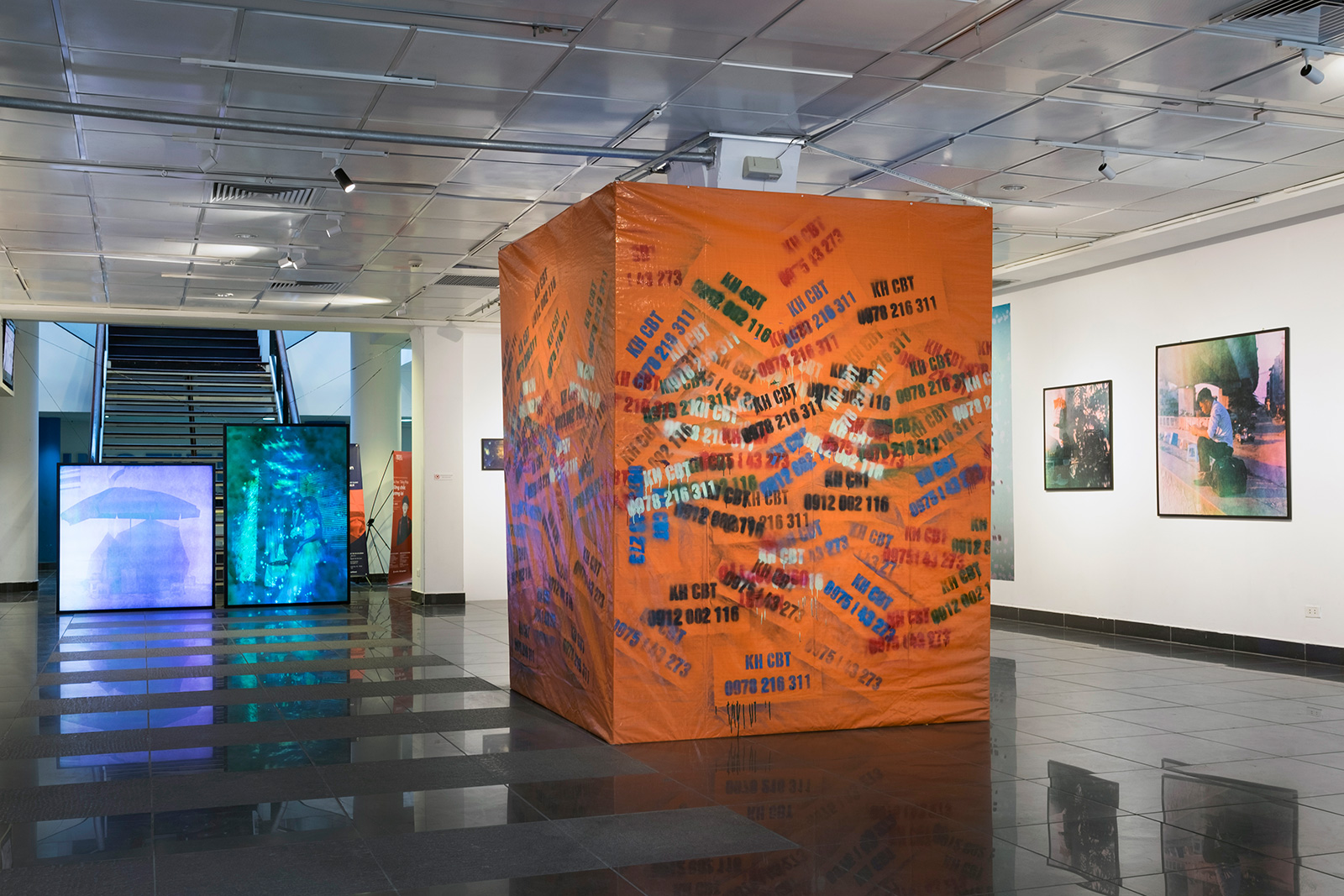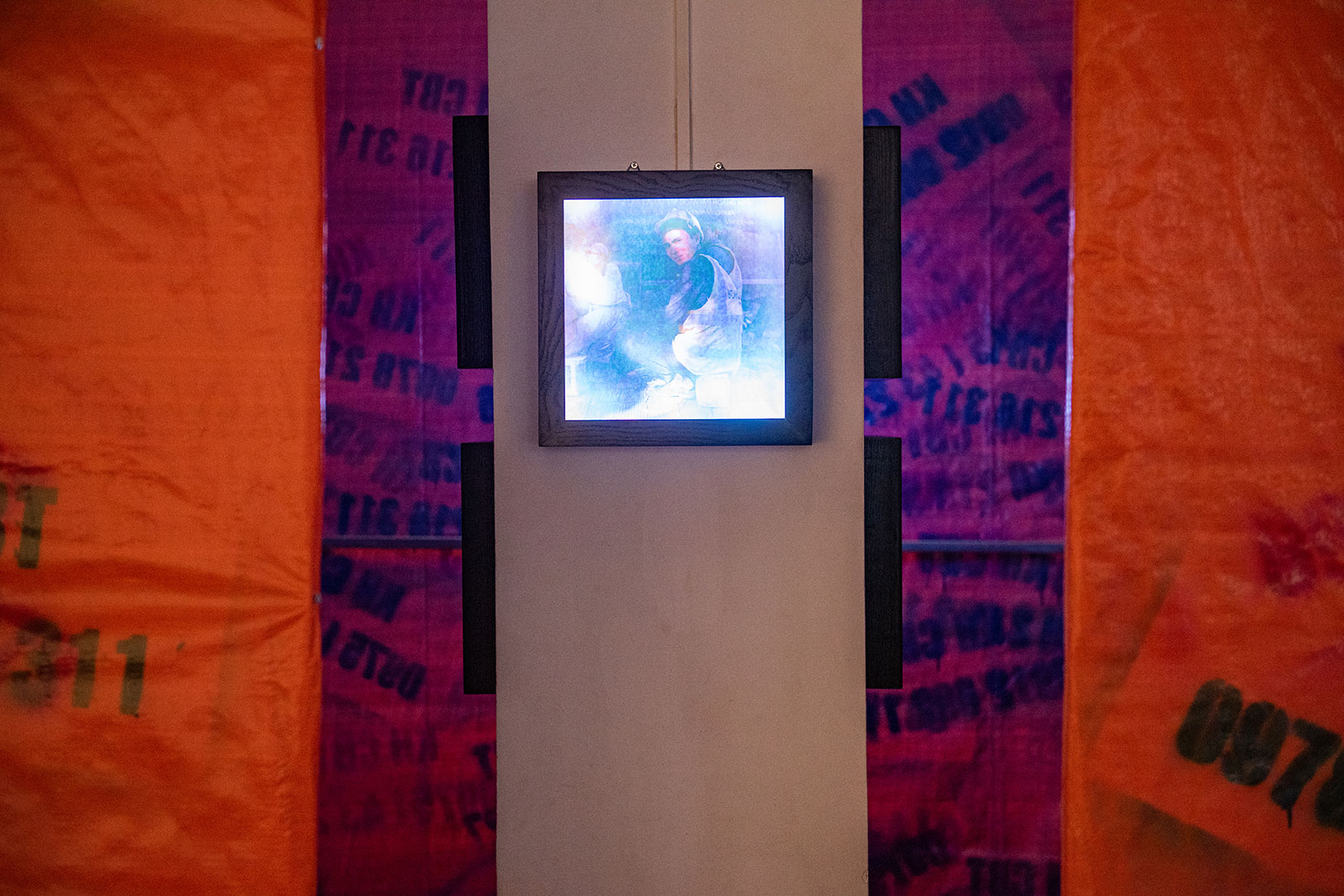 The placement of the two works are also deliberate. If Tra da is an outsider's view positioned next to the glass door and are almost a part of the streets, Nguyen Phuong's work demands viewers to go deeper inside to explore his inner concerns. Enlarged negatives of one artist is part of the other's work and vice versa, blurring the line between what is "public, personal and private".
Two projects offer the authors' personal points of view and subtle social critique. They might not be exceptional when standing alone, but the exhibition has given them a reason to be presented together, creating dialogues and a refreshing viewing experience. In order for the show to take place, support from such an institution as L'Espace cannot go unnoticed as they have been willing to give a platform for emerging artists with alternative photography practices.
Another City – Public, Personal, Private Exhibition
Artists: Joseph Gobin & Phương Nguyễn
Curator: Mai Nguyên Anh
Location: L'Espace, 24 Trang Tien, Hoan Kiem, Hanoi
Date: 7 November to 30 December, 2019
Free entrance