Bui Duc Thao is one of three latest recipients of Invisible Photographer Asia mentorship program. Having recently moved back to Vietnam after studying abroad, Thao shares with Matca his decision to pursue photography despite majoring in Business, the ongoing process of finding a place of belonging, and documenting the confusion of youth.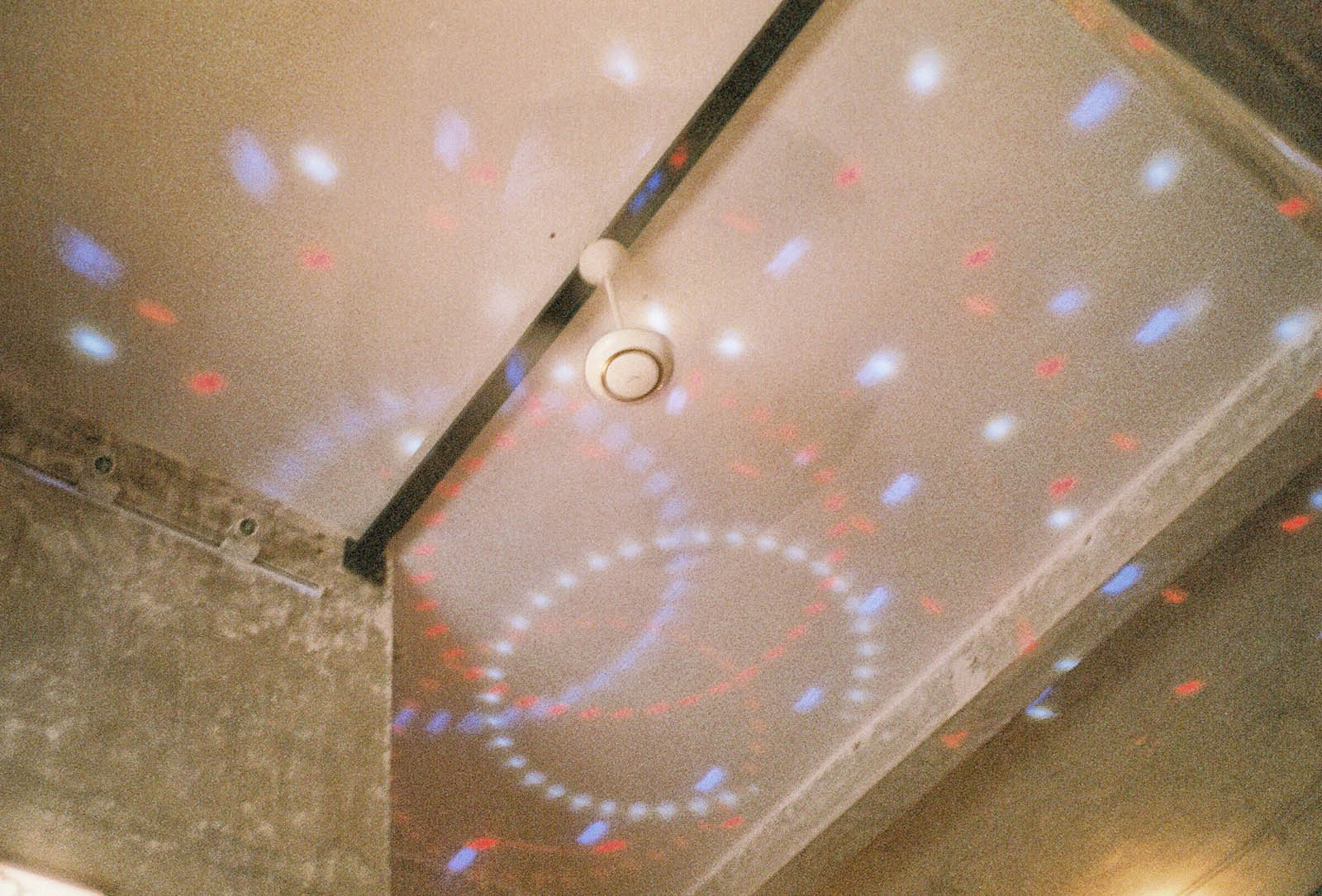 Why did you choose to study photography as a minor instead of other art forms?
I studied photography at the end of my third year in college and only started to consider it a tool for creating art a year ago. I myself is a bit impatient and impulsive. Photography is immediate and can easily connect people. I am also quite independent; being alone with a camera gives me the ability to control everything in the frame. Photography can be something both casual and formal. I can approach it spontaneously, or I can carefully construct a photo.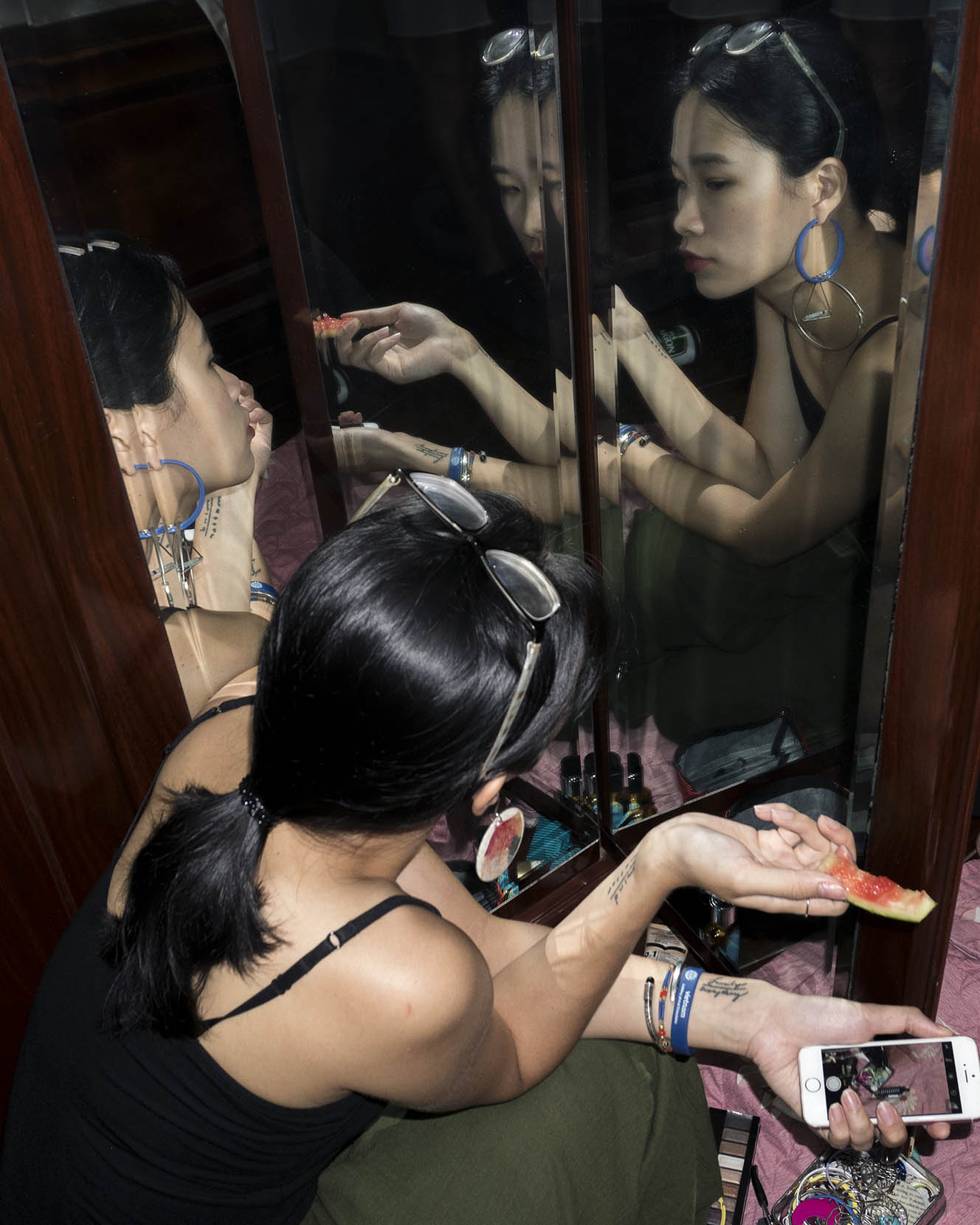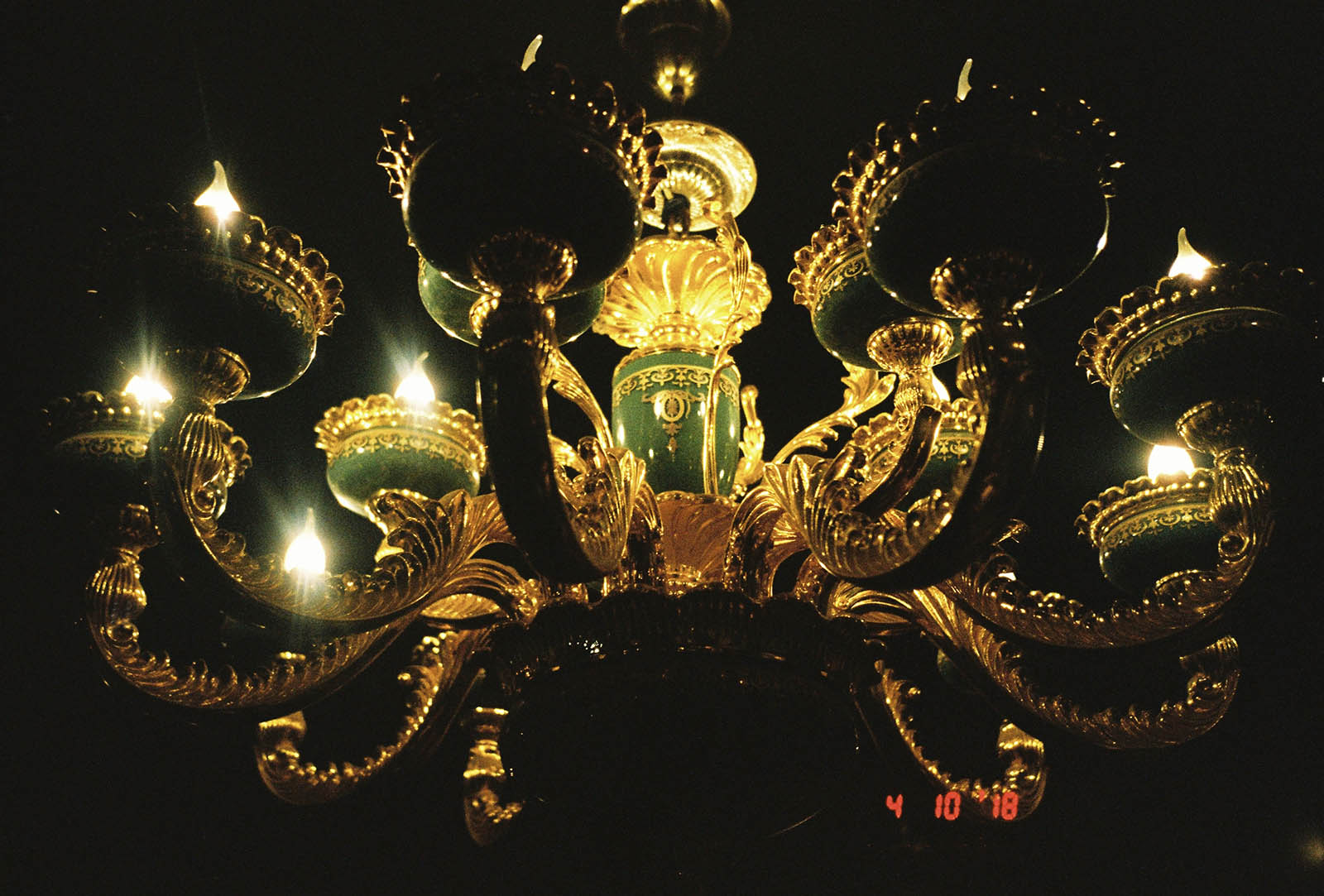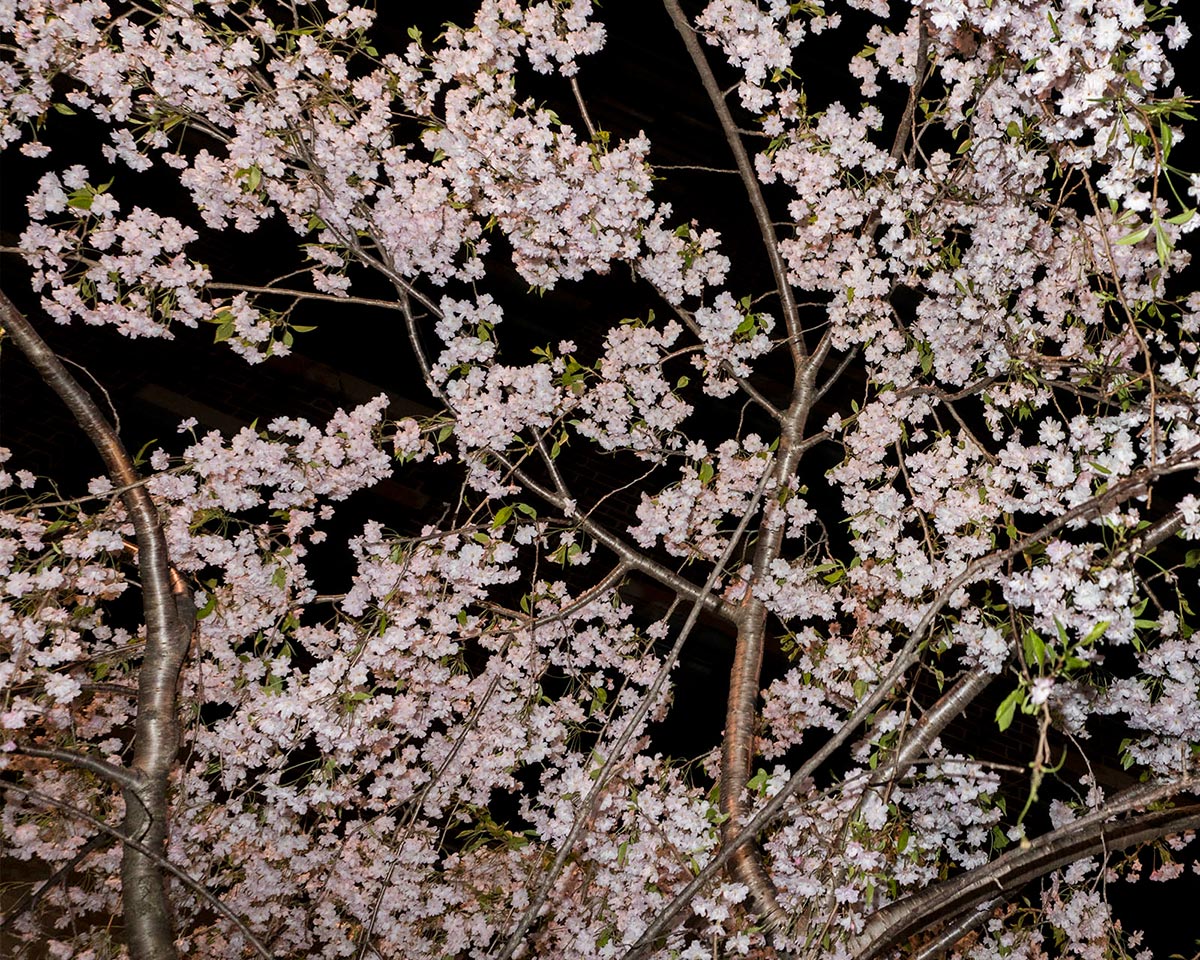 Could it be said that identity is one of the major subjects in your photo projects?
As a child I have always struggled with my own identity. Anyone who moves back home after studying abroad experiences this feeling of in between, a typical example of a "third culture kid". I have never felt like I belong anywhere. While studying in the US I couldn't fully connect with others, while my opinions can be quite different and hard to express in Vietnam. For example, sexuality is considered a taboo by those closest to me like my parents.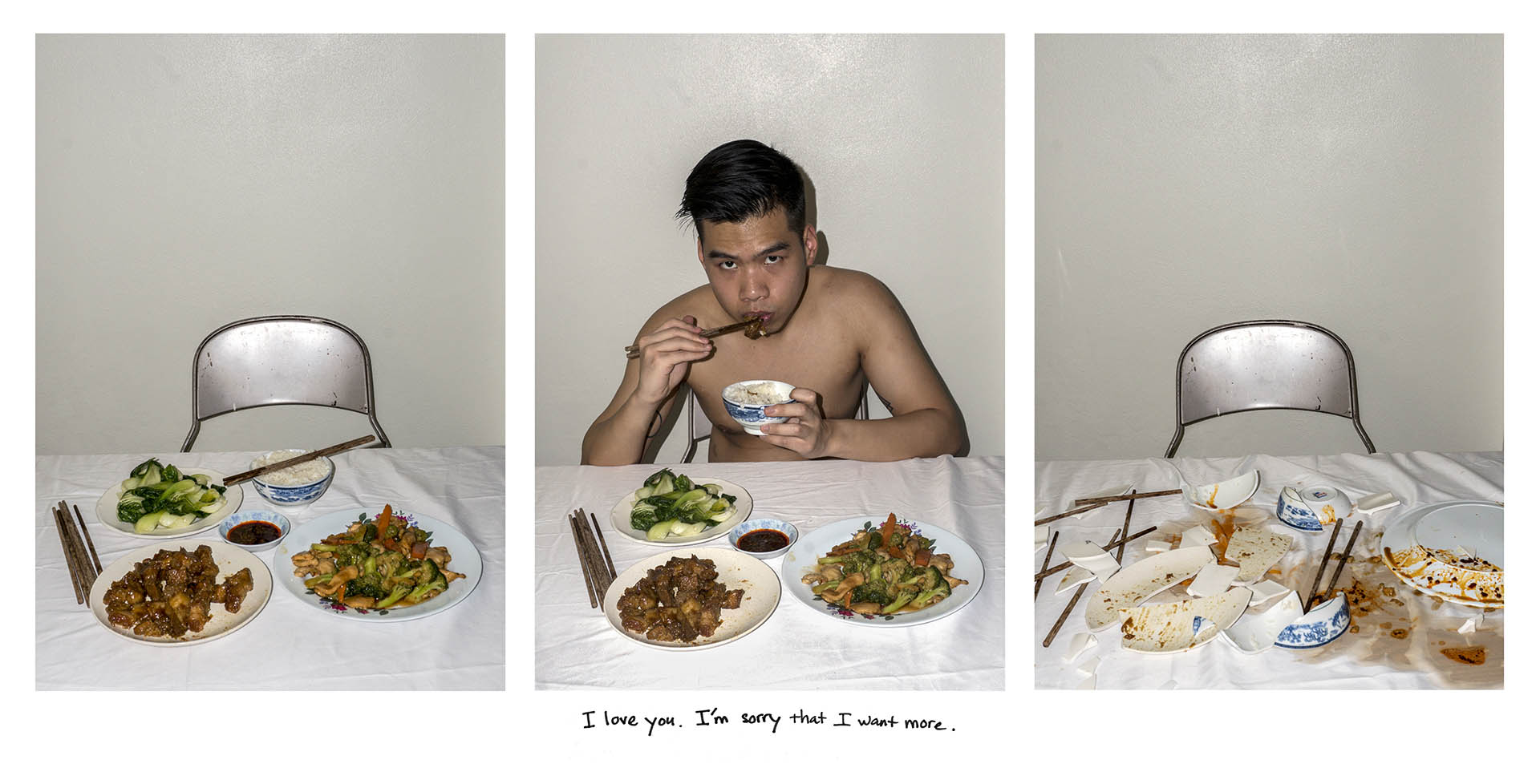 Can you elaborate on how you have explored your identity by making self portraits?
The props I choose belong to Vietnamese culture. The round tray in a traditional family meal speaks about both Vietnam and my own family. I am not straight and have not come out to my parents since this is not the right time. In Vietnam, people like to gossip and scrutinize others' private lives, while my parents are still working and want to keep their faces. I have always felt a burden of letting them down just by being myself. I love my parents but I need more, I cannot live differently.
The mat is often used to conceal, such as to cover bodies of victims of road accidents. Having to hide oneself is a bit similar to death… This sounds quite dramatic.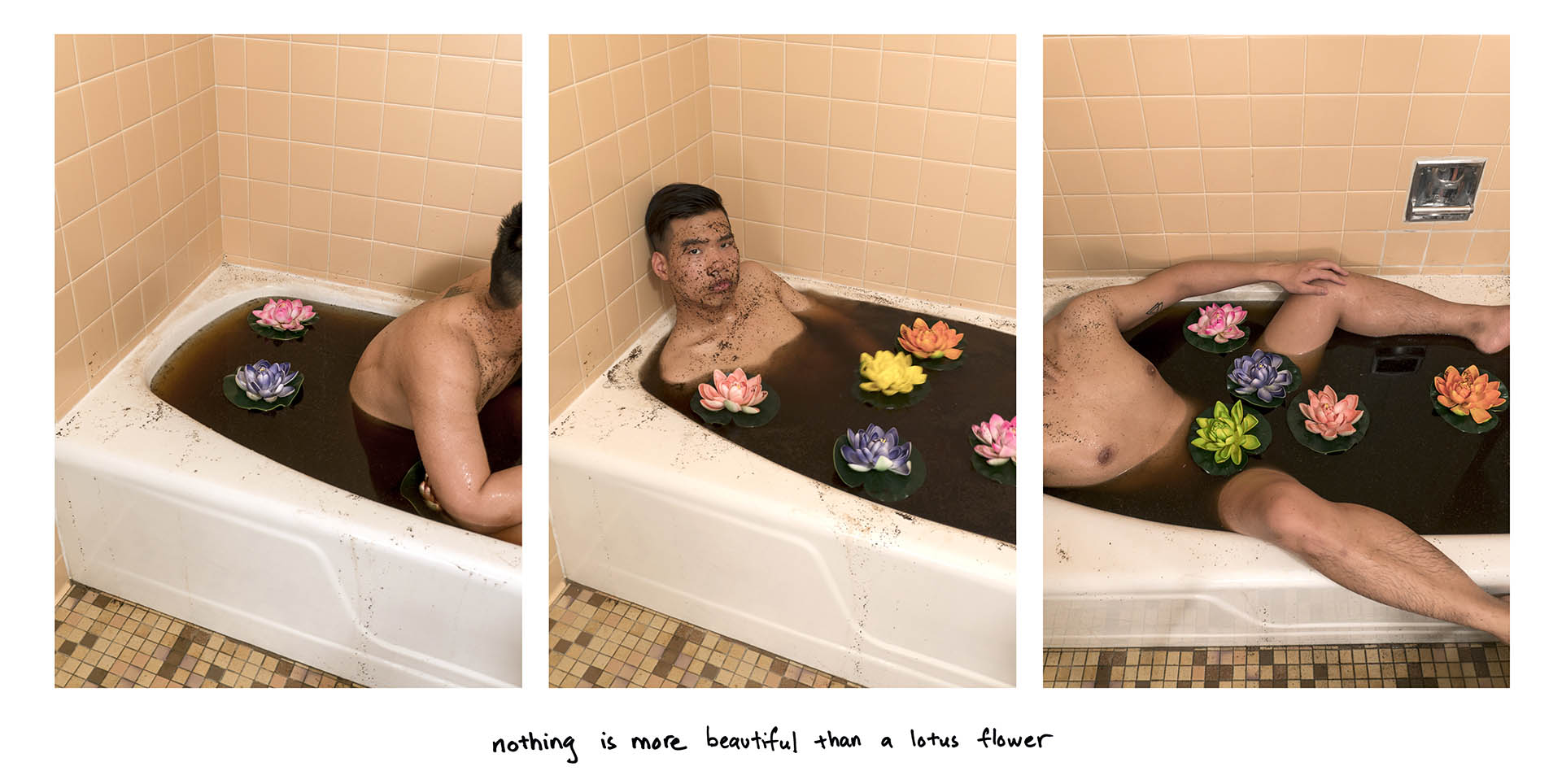 What idea have you proposed for the Invisible Photographer Asia mentorship program?
In past projects, I often have a particular concept that will be expressed with photographs. Lately I've been leaning towards images that are emotional and intuitive. I want to work more freely and naturally, playing more with photography.
Images I have made recently are about youth: messy, chaotic and full of energy. Such energy might not be put in the right place but it has its own beauty.
I am not particularly fond of photographing people. I want to express human emotions without having people in my photos. With ideas I currently have, it is comfortable to work within the boundaries. Maybe being hesitant about approaching strangers is a disadvantage, but I haven't felt the need to break away so I keep playing in my comfort zone.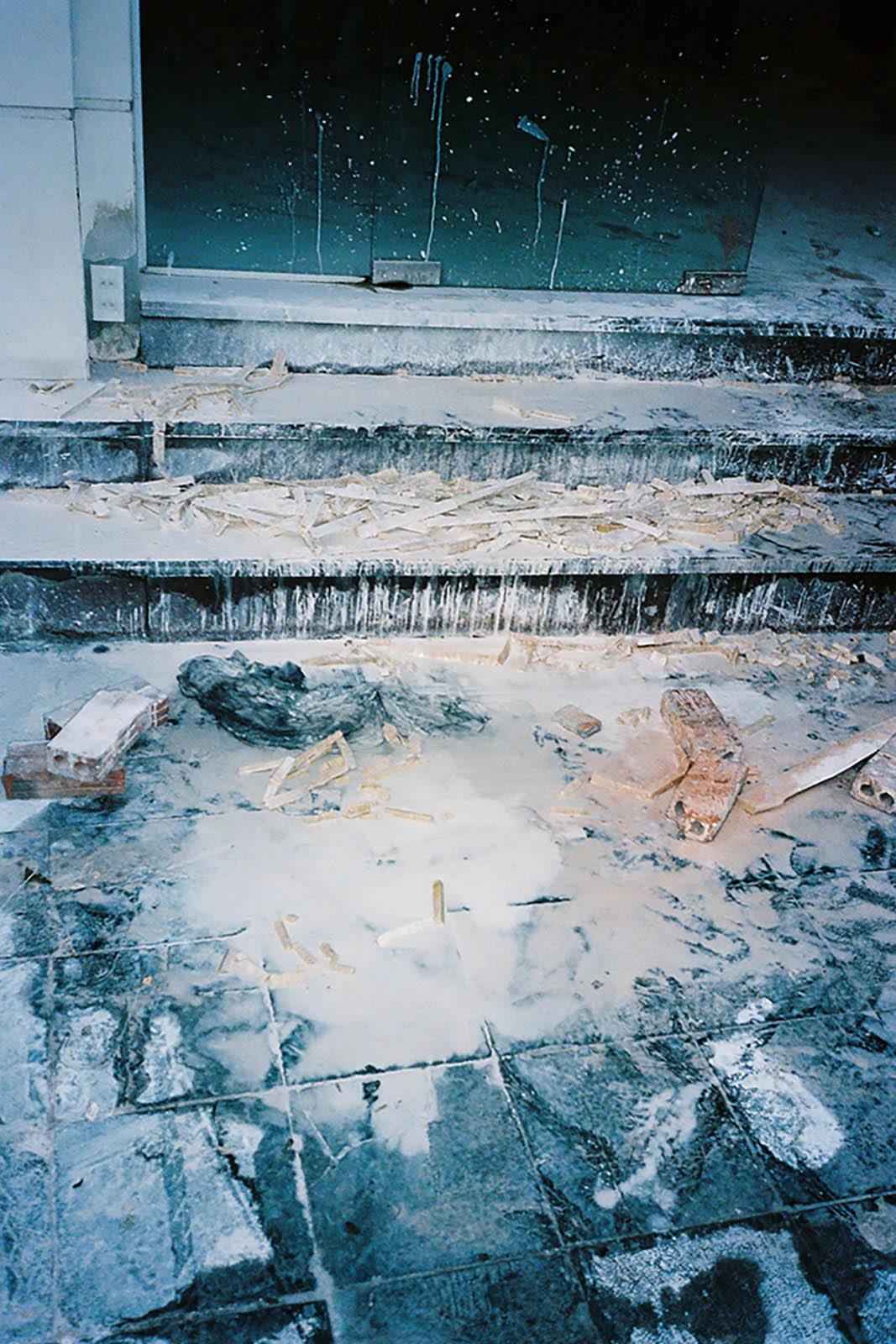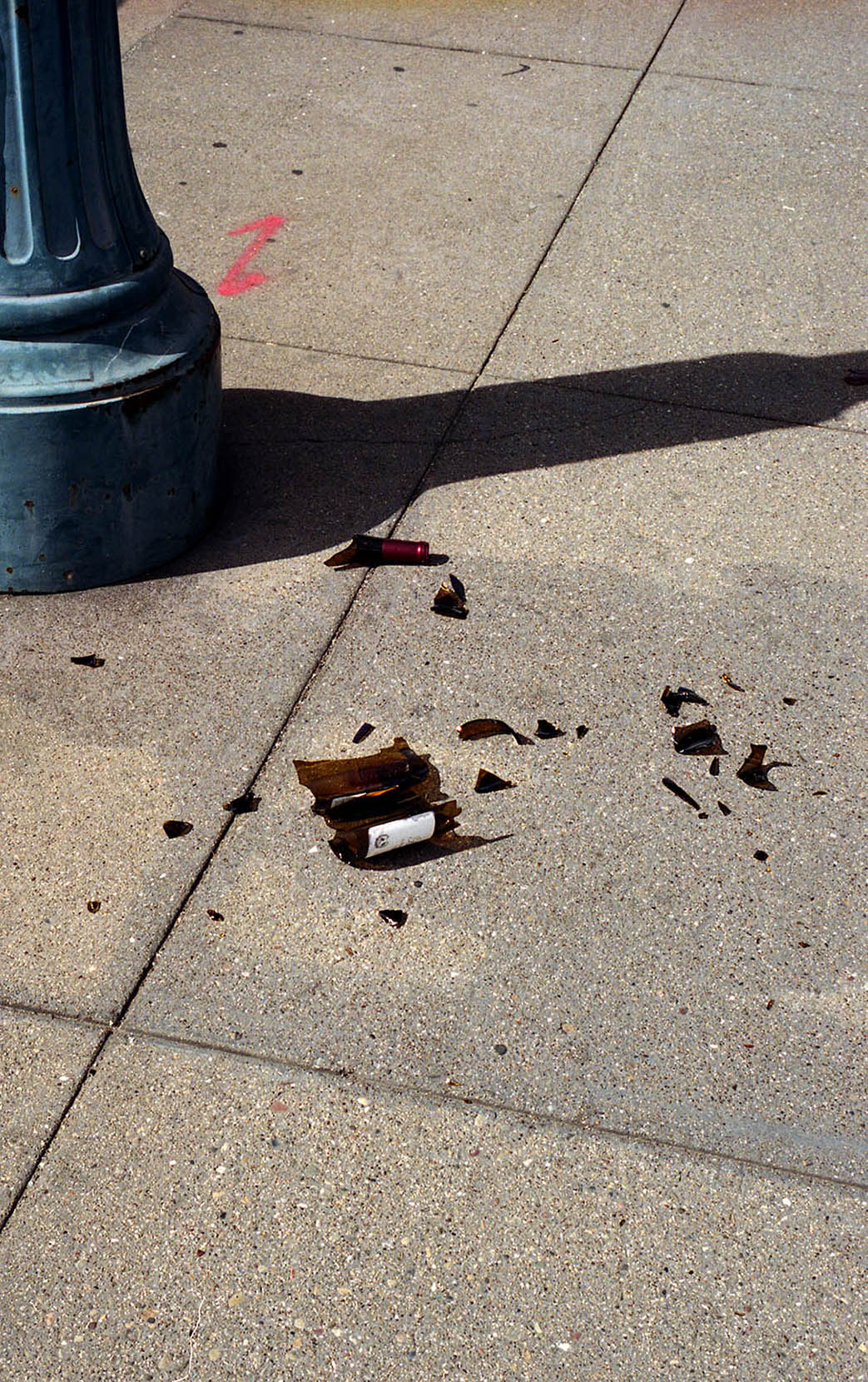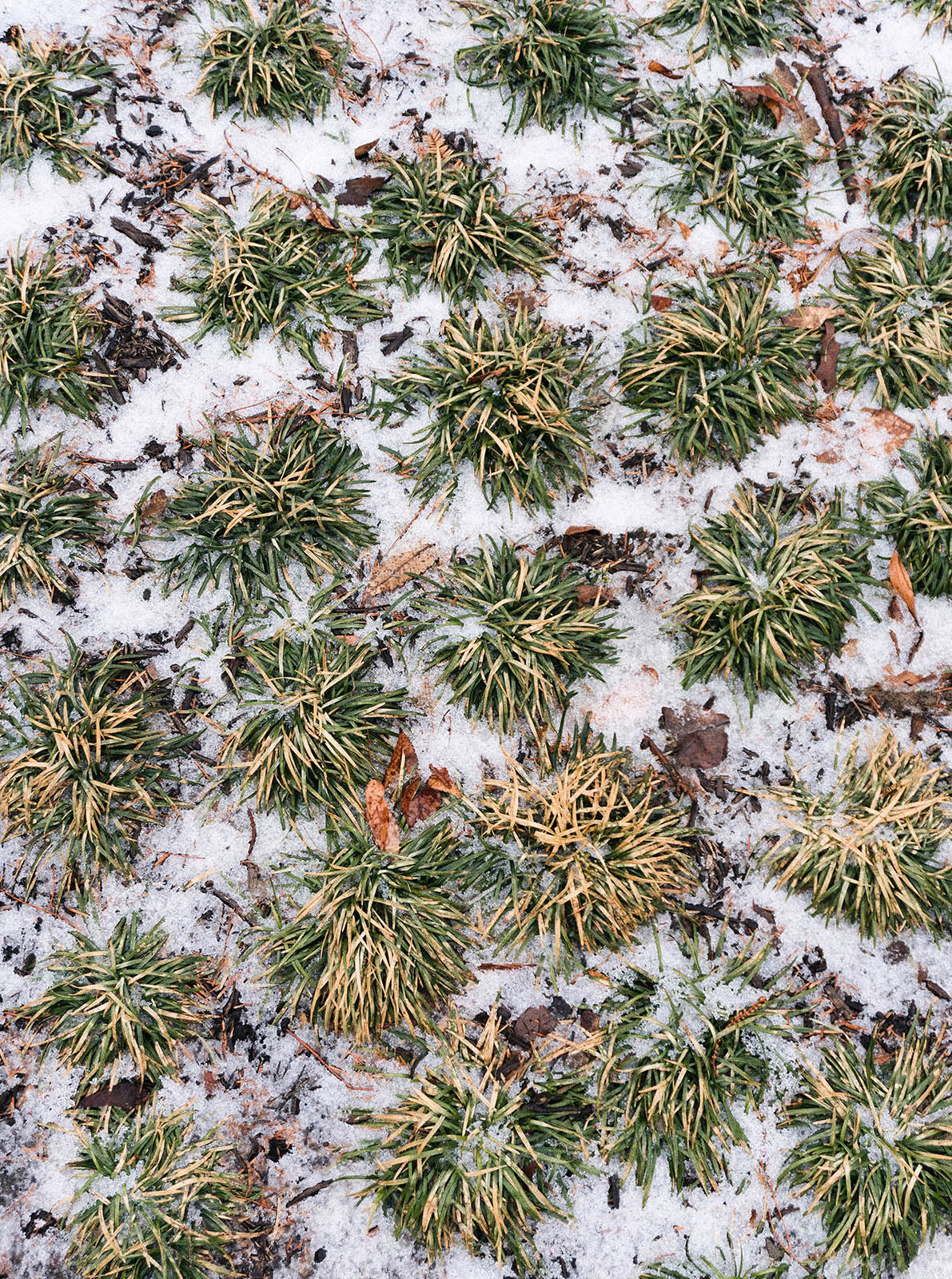 And what is your future plan? 
Early in life, both others and I have set boundaries for myself, including the decision to major in Business. The path is set: you study, find an internship and then a job at some company. Photography is a way to escape from that path and I feel like this is a true calling.
All social issues I'm interested in revolve around freedom. I am also fighting for my own freedom. I've always been afraid of being judged, but still I don't want to leave my thoughts unspoken. Photography is a creative way for me to express them.
Bui Duc Thao graduates from Franklin and Marshall college majoring in Business with a minor in Studio art. He is living and working in Hanoi.
Connect with Thao via Facebook and Instagram.

Ones To Watch is a series that introduces emerging photographers in Vietnam through a short form interview. If you want to nominate anyone or yourself to Ones To Watch, don't hesitate to contact Matca via Facebook, hashtag #matcaotw or hello@matca.vn.