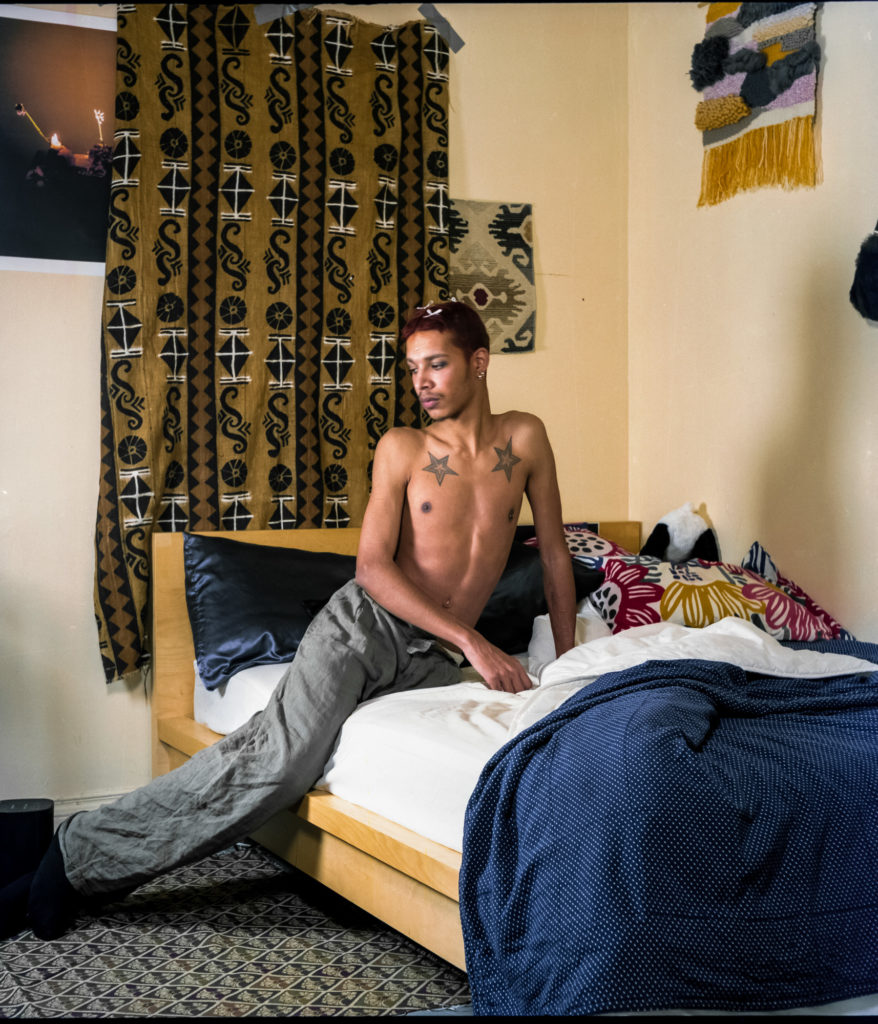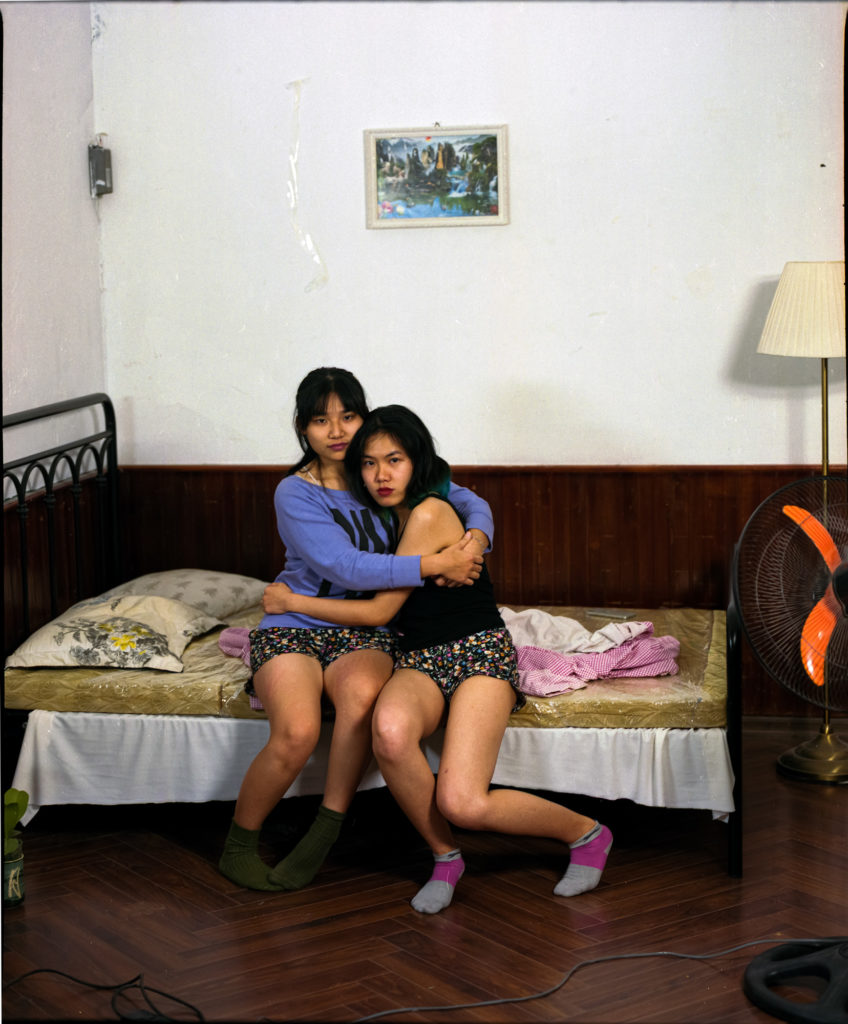 Nguyen Van Nhi picks up the camera after a short stint tinkering with the medium in her arts curriculum in Toronto, Canada. A self-described introvert, she has been trying to overcome shyness to approach and portray strangers in staged domestic settings. Young and quirky-looking, the subjects lend themselves to Nhi's experiment, revealing how two unacquainted people express (dis)comfort in physical proximity. Perhaps the photographer and her subjects share something unsaid: the stage of raw vulnerability, out-of-placeness, and uncertainty about their future.
How did you begin making portraits?
It started when I moved to a new home and had some private space for myself. I invited my friends over and observed how they interacted with an unfamiliar space: they walked around, looking at things, then initiating conversations despite not knowing one another. I found that very interesting. I thought of photographing people in a situation where intimacy is imposed upon them, to see how close they can get. The experience of making portraits itself is important to me, sometimes even more than the end result.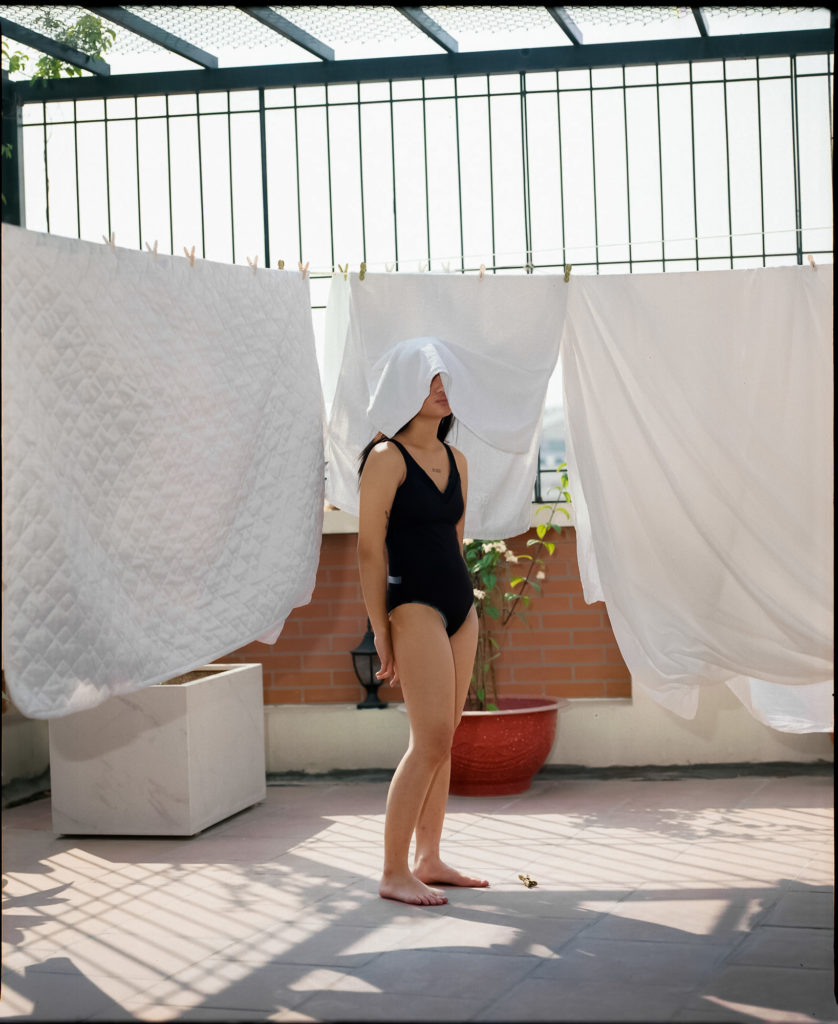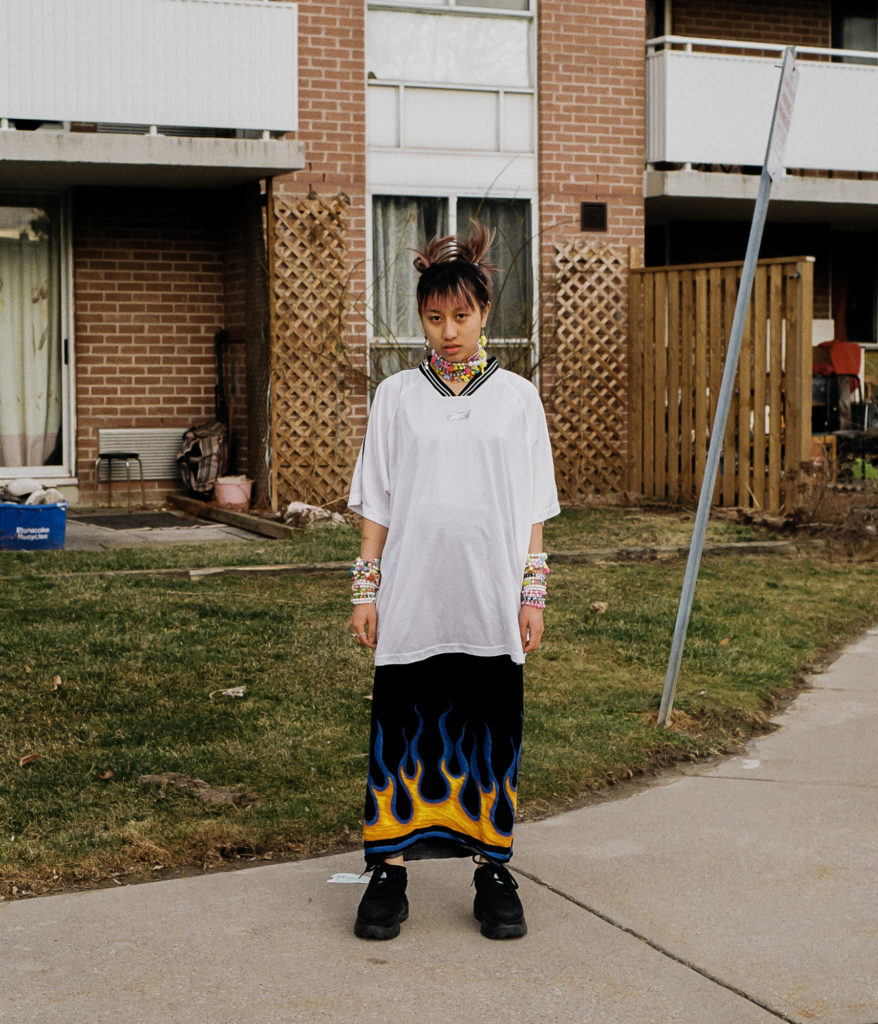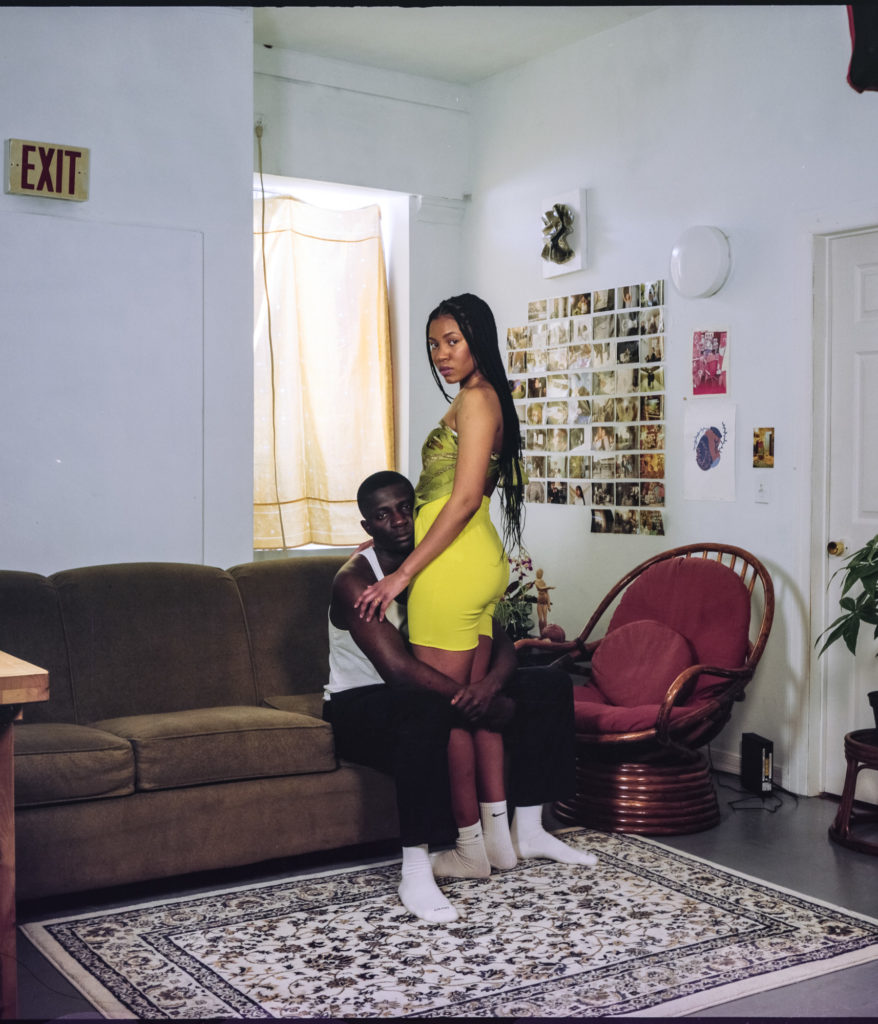 Can you walk us through your process of meeting and shooting people?
I approach people encountered on the street and the Internet. They are either total strangers or friends of friends. Although they aren't models, their appearances are somehow intriguing.
Each shoot begins with a conversation. We take time to exchange back and forth. I really enjoy getting to know my subjects because everyone is a unique individual, some have no inhibition about sharing their life stories and what they have gone through. After breaking the ice, they will feel more comfortable posing in front of the camera.
I like having control in setting up the scene and directing my subjects. In one shoot, because of the chemistry between the man and woman, they look naturally at ease together despite being unacquainted. In another, the two girls aren't comfortable hugging each other so their poses become awkward; the body language gives it away. Honesty will always peak through no matter how careful the staging is.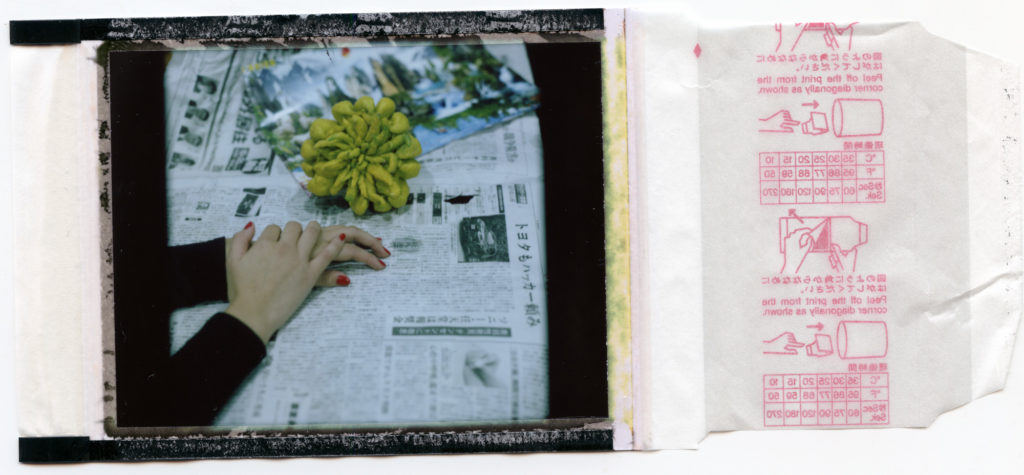 To you, what creates a good portrait?
I think a beautiful photograph has an effortless quality. The image is uncomplicated and easy, even when the photographer has gone to great lengths to create it. The composition shouldn't be overcrowded, actually, the simpler the better. The audience will be able to see themselves in the work instead of racking their brains over interpretation. I just want to make portraits that feel light, spreading love and joy as a form of art therapy. Artists such as Deena Lawson and Carrie Mae Weems have done an excellent job. Their emotionally affecting photographs make me feel like I was there at the scene just by looking at them. 
You describe yourself as a print-based artist. What attracts you to the print medium?
Attending exhibitions, I realize the experience with a photograph depends on many different factors such as the space, lighting, print size, among other things. A big, mural-size photo immerses us in it while a small one invites us to come closer. A single portrait could contain so much information, and such details are best seen when the photograph exists in a physical form.
At school, I used to insert prints into sculptures or turn them into collages. But gradually, I am more drawn to taking and printing photos than incorporating them into other mediums. Prints are also part of my analog practice. I feel more secure keeping negatives than digital files, and making C-type prints is quite similar to screen printing. In short, I like tangible stuff.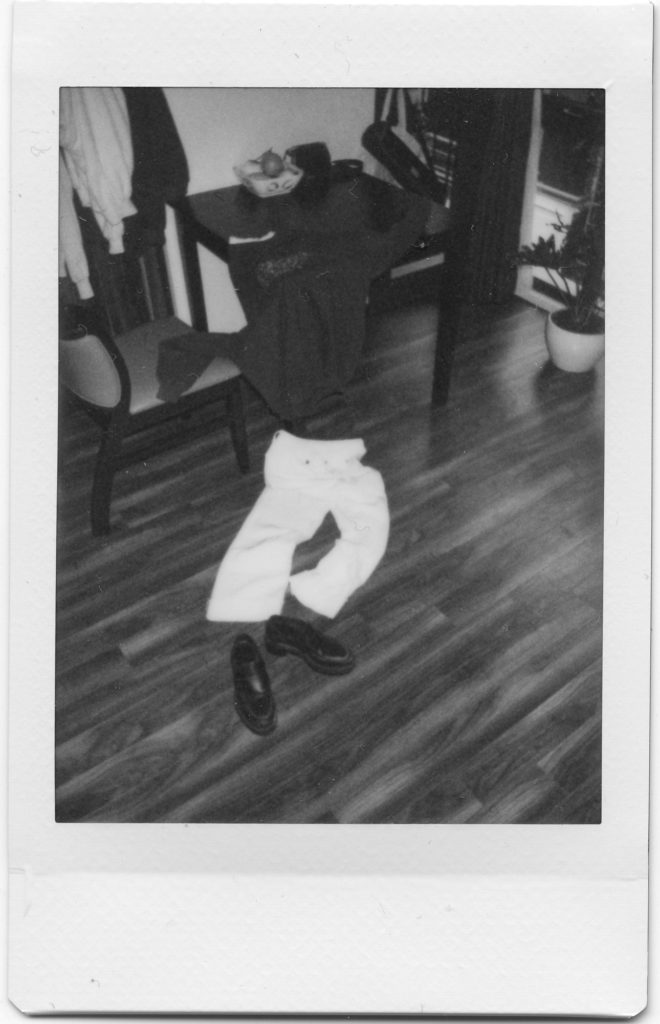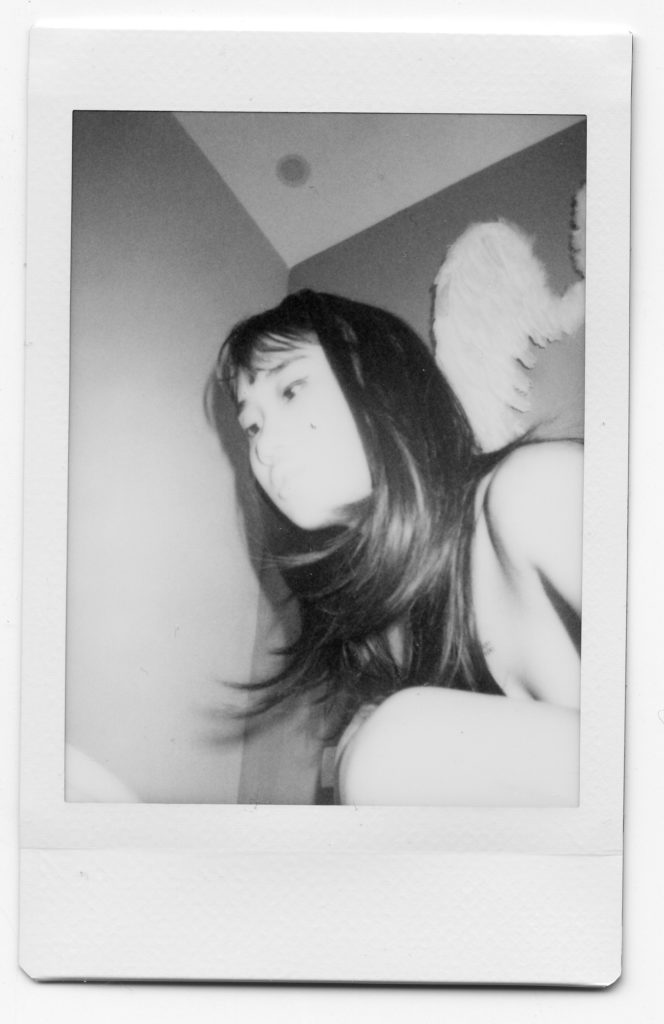 Due to the pandemic, you are back home in Hanoi and continuing your study online. What are you working on right now?
I have been working on a zine about motherhood titled "My mother's pearls". My mother is regarded as an epitome of a woman, yet on the opposite, her daughter has never felt girly, wearing men's clothes and rocking a buzz cut. I have been taking portraits of myself in a wig to look into that.
It sounds cheesy but for now, I just want to document moments and satisfy my creative urge. Sooner or later I will have to think about pursuing a career in photography, but to be frank, it seems terrifying.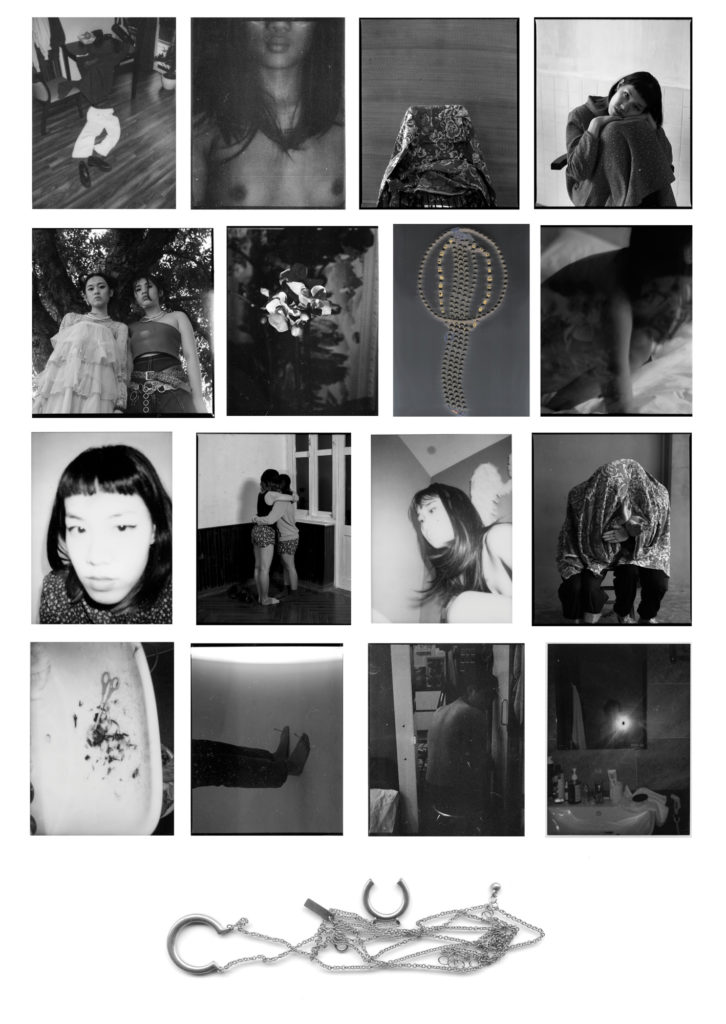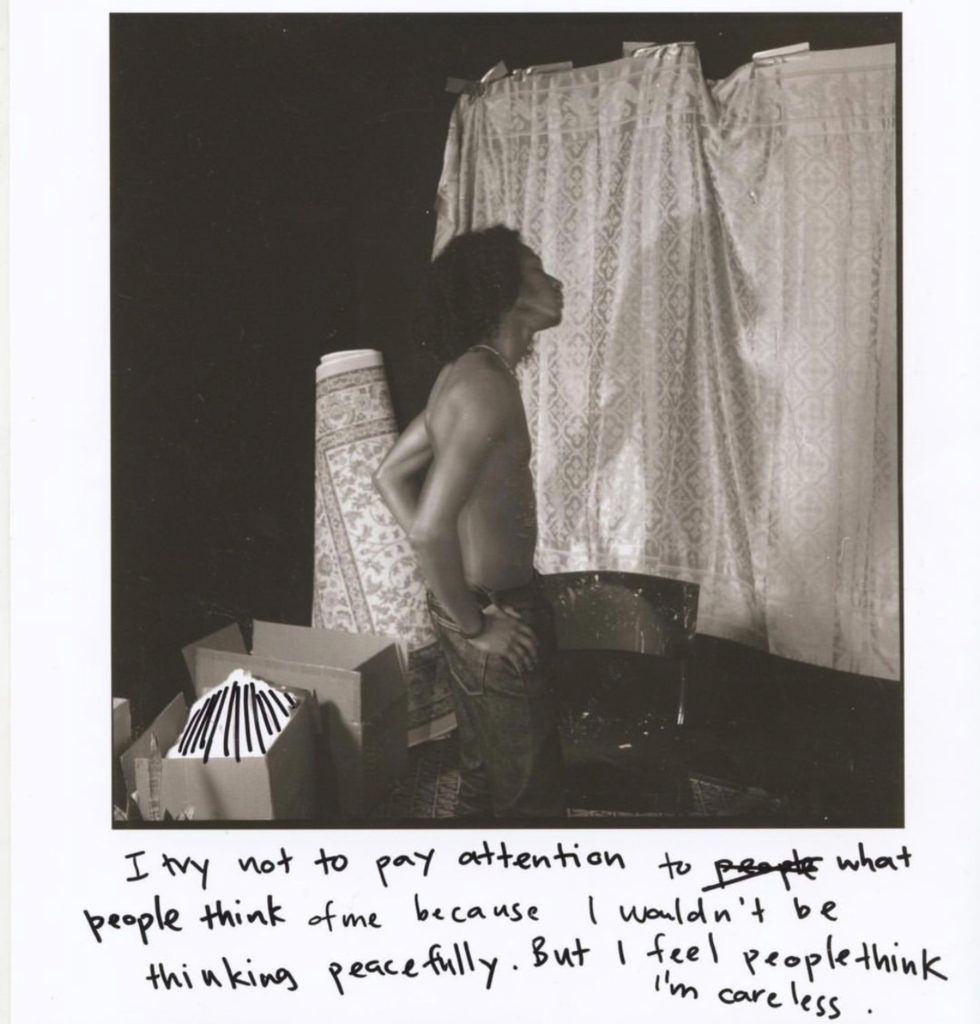 ---
Van Nhi Nguyen (b. 1999) lives and works between Hanoi and Toronto. She is a visual artist working across genres to explore human chemistry within Western and Eastern cultures.