Hoang Nguyen was the recipient of the Mentorship program grant by Invisible Photographer Asia, during which he worked on a photo series documenting his own self and the romantic relationship with his girlfriend. But self portraiture and a sense of alienation have always been present in Hoang's body of work. Matca asks Hoang about being vulnerable in front of the camera and what he wants to tell through his diaristic photographs.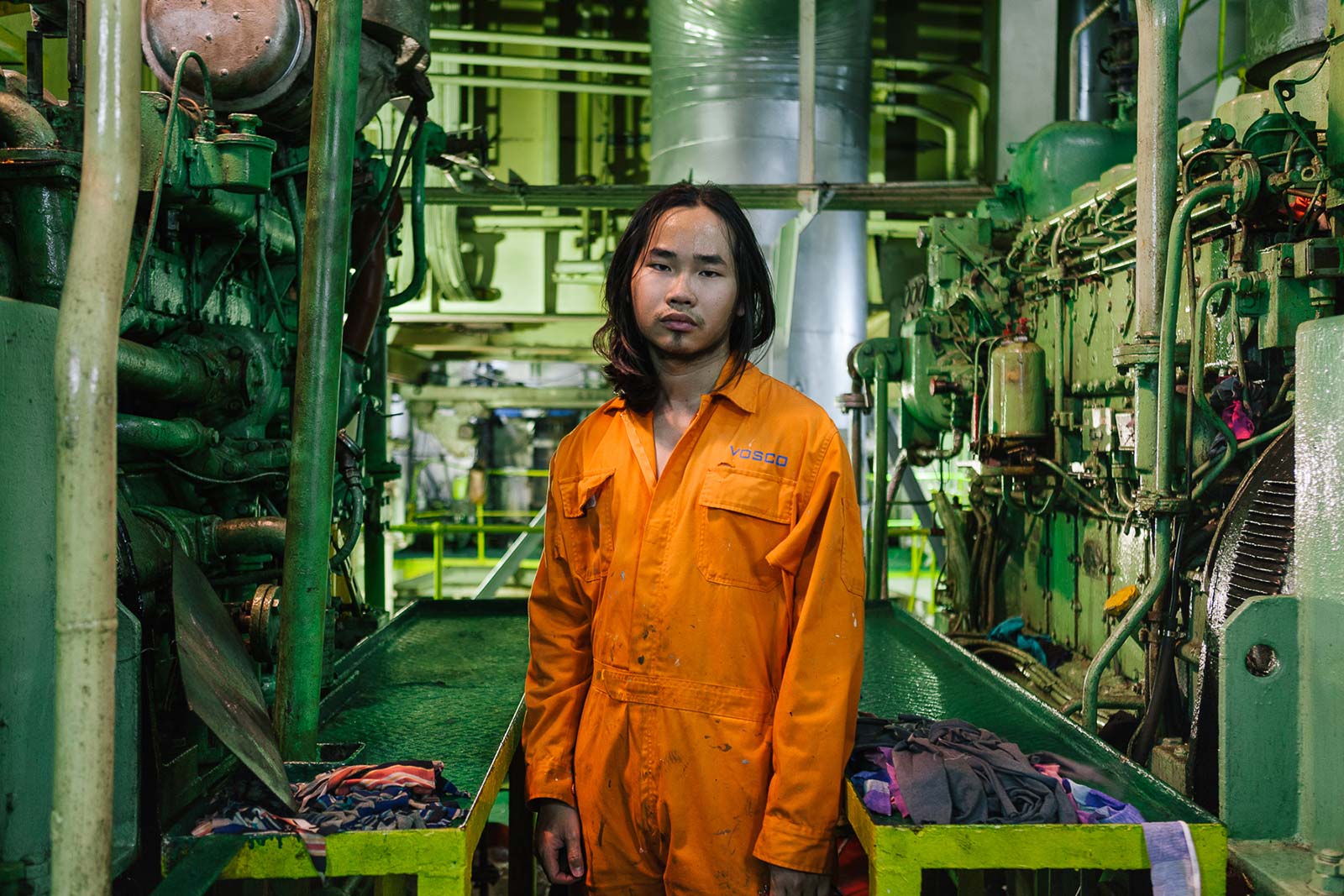 Why did you choose to turn the lens towards yourself?
I first started shooting self-portraiture as a matter of practicality. It was when I studied at an Intro to Photography class in college. As I was a loner and too embarrassed to ask someone else to be the model for my photo assignments, I used myself as the subject for projects completely unrelated to portraiture. Since then, I found a fascination with self-portraiture and it became a natural thing to do, in the same way other people make their phone selfies to record their lives.  By being the actor, I am in complete freedom of how the picture looks and feels. Being a loner led me to self-portraiture and at the same time the subject of my pictures is the feeling of loneliness.
Most of the time when I shoot self-portrait I am by myself in the process too. I would often be alone either strolling through the dark of the streets, or alone in someone else's room with no one looking. I find that experience to be exhilarating. The world quiet down and I am by myself, and being truly myself.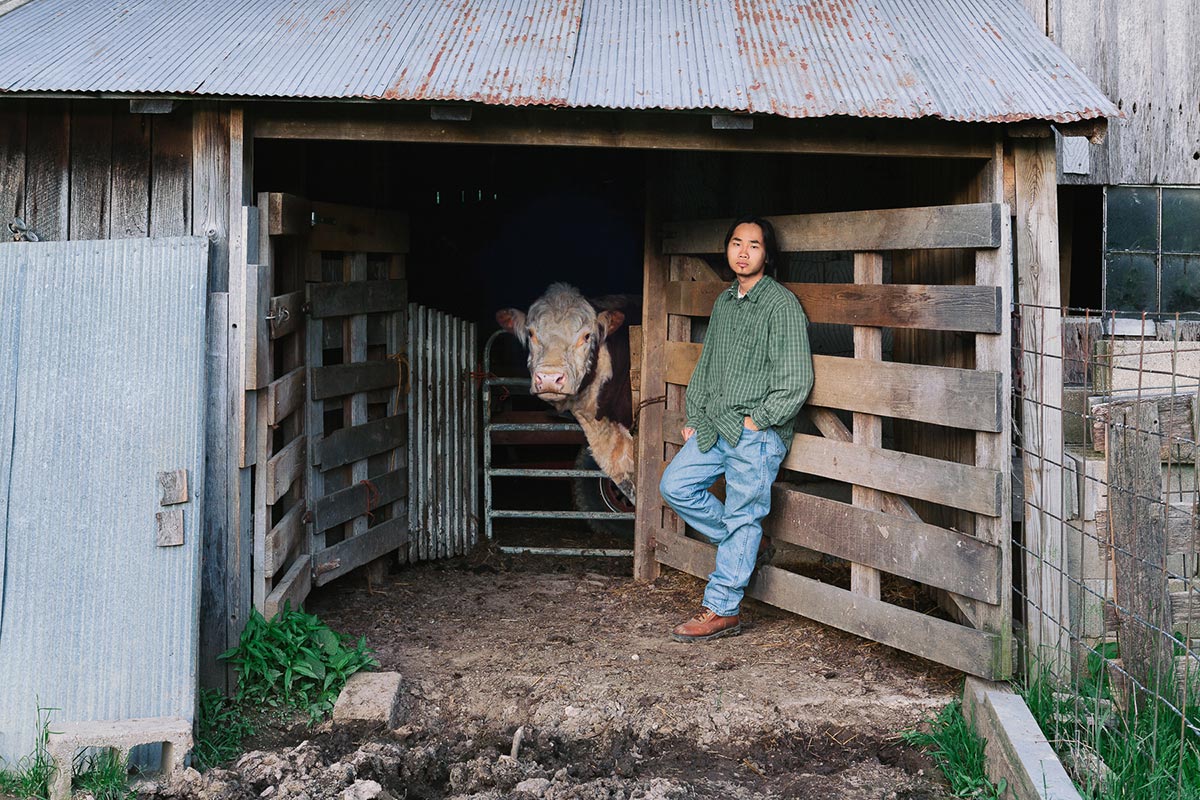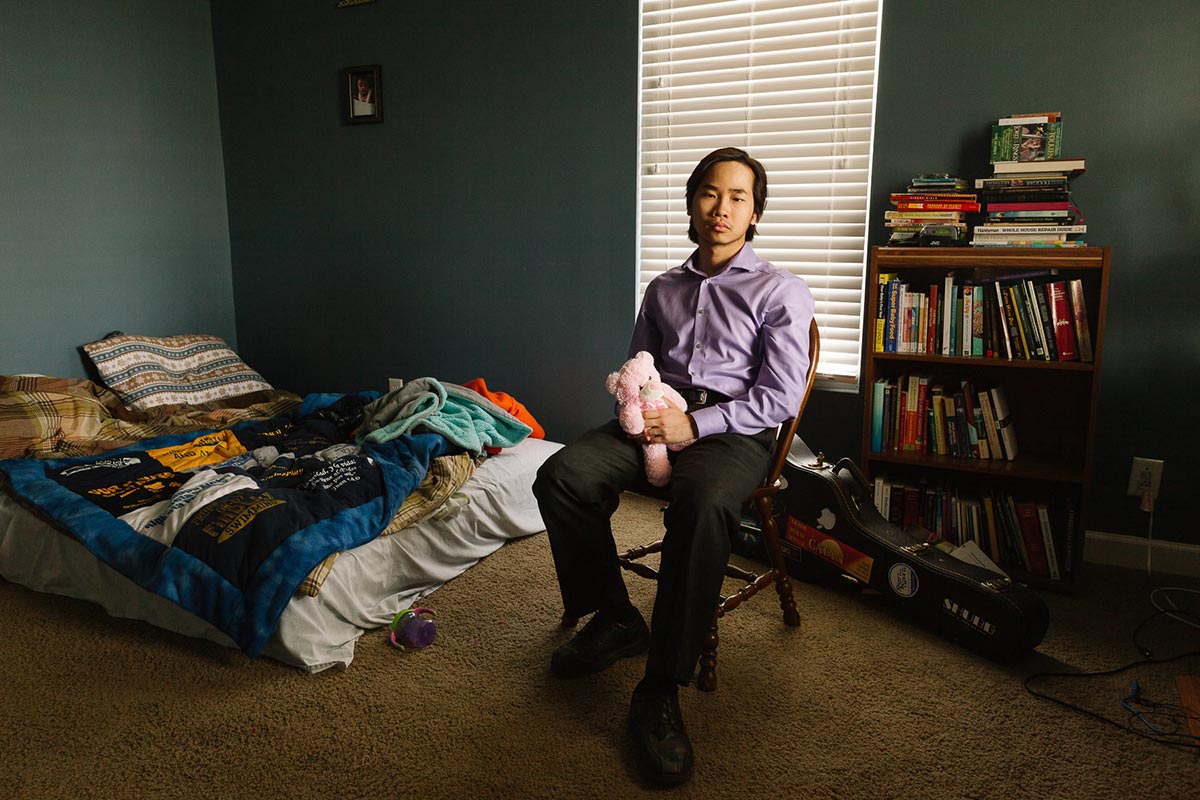 Can you share about your series Evanescent Encounters in which you "cosplay" as different people?
I have always been interested in other people's lives. While my self-portraits are more attention-grabbing, the traditional documentary instinct in me is there and just as important. This series, Evanescent Encounters, is the union of both. The series help me put myself in another person's shoes as close as possible, both figuratively and literally. Thanks to that series, I have the excuse to get to know someone else and to watch his/her daily life, which is very difficult to come by normally. Also, the closer I am to someone, the more I can understand that person, and the more I am aware of the otherness of another being. By trying to put myself in their environment, I am able to imagine a different life, an alternative reality of sort.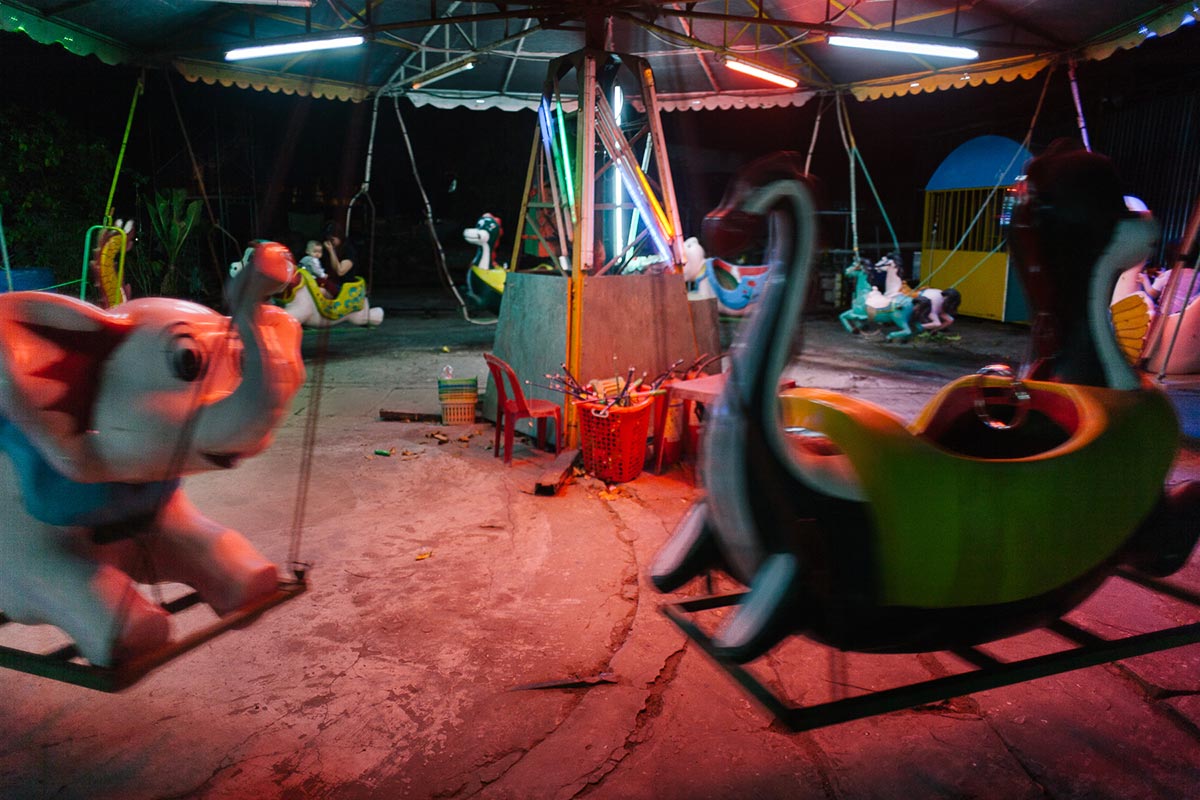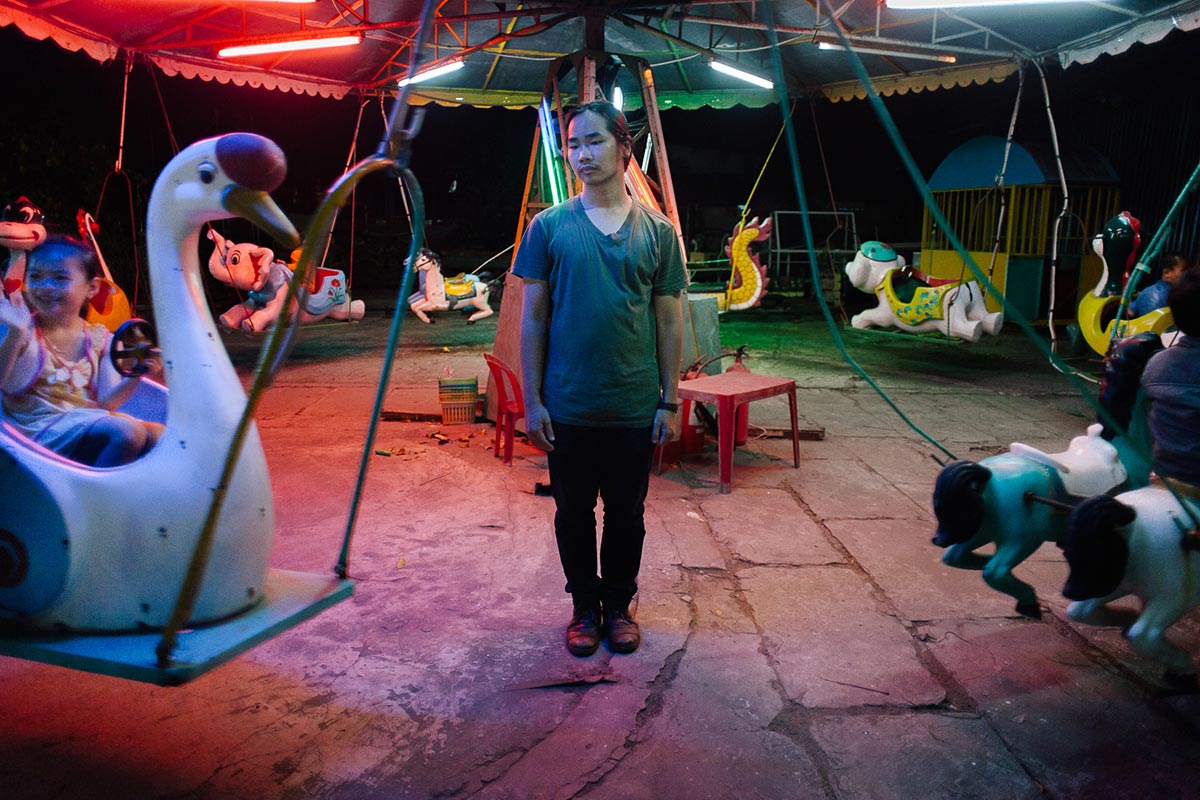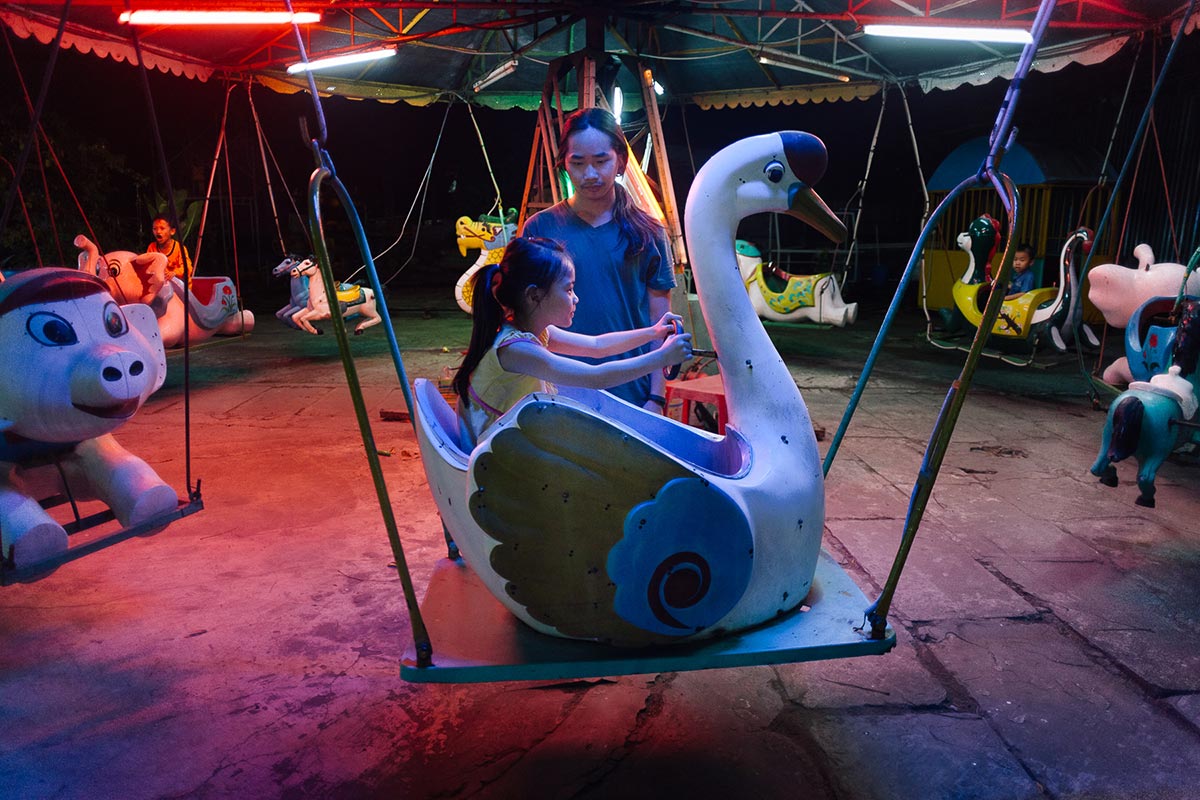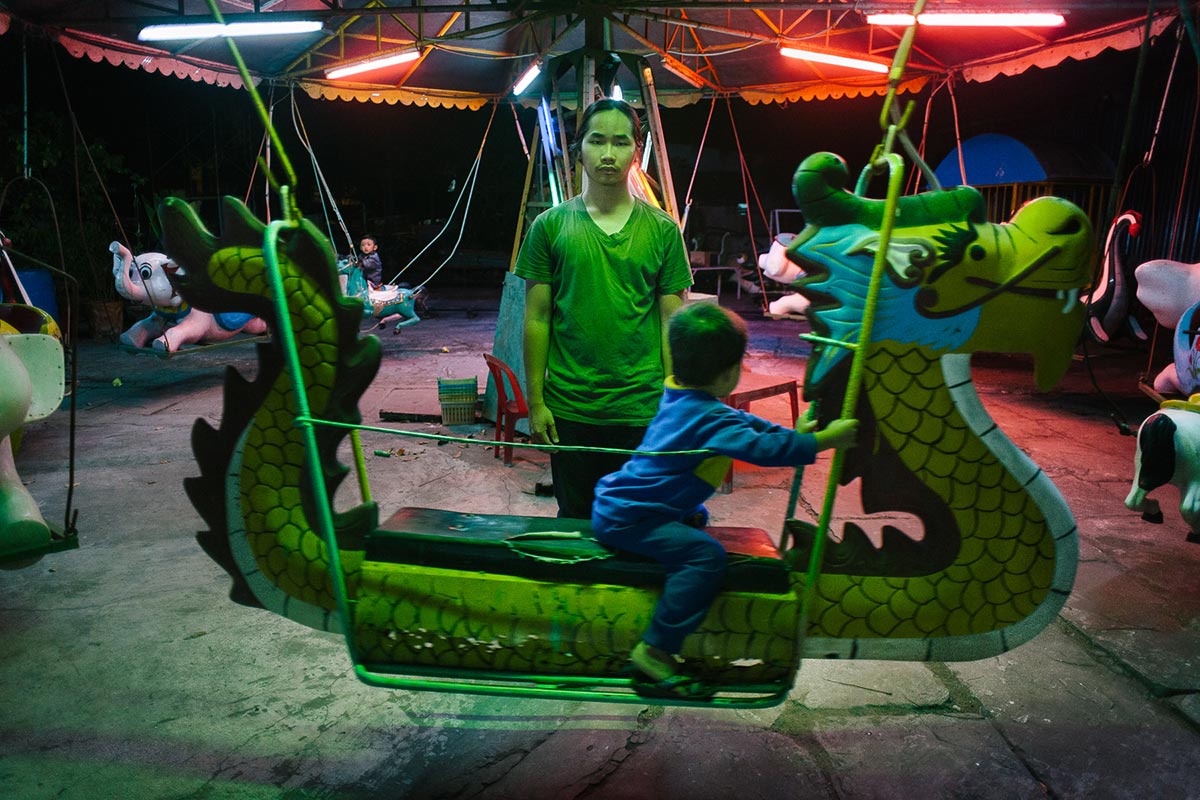 Do you look at other photographers' self portraits as references? There are quite a number of females that pursues diaristic photography but not men.
I do not reference, and were influenced very little by other photographers. However, there are some from whom I see a strong similar sentiment: Cindy Sherman with her Untitled Film Stills, Nan Goldin with her Ballad of Sexual Dependency, Robert Frank with The Americans and Nobuyoshi Araki with, well, a lot of his work but especially the Sentimental Journey books. I know that they seem like a very unrelated group but from them I see a common desire to record their lives. Some may argue that The American is not very diary-like but if so I urge that person to look again, especially at the final picture of Frank's wife and children in his car.
You mentioned that diaristic photography is usually female photographers' territory. I think that's an interesting point. For me, I think almost every photographers take up their cameras because of a desire to record and process what goes on around them, regardless of gender. But of course circumstances have influences on what one can photograph and that makes female photographers, who are historically more restricted because of gender bias, turn inward for subject matter. If that's the case, my situation is a bit similar because I could not just walk outside and ask people to let me photograph them so I turned to myself, whom I have ready access. Again a matter of convenience.
I don't really know. There is a lot to think about that.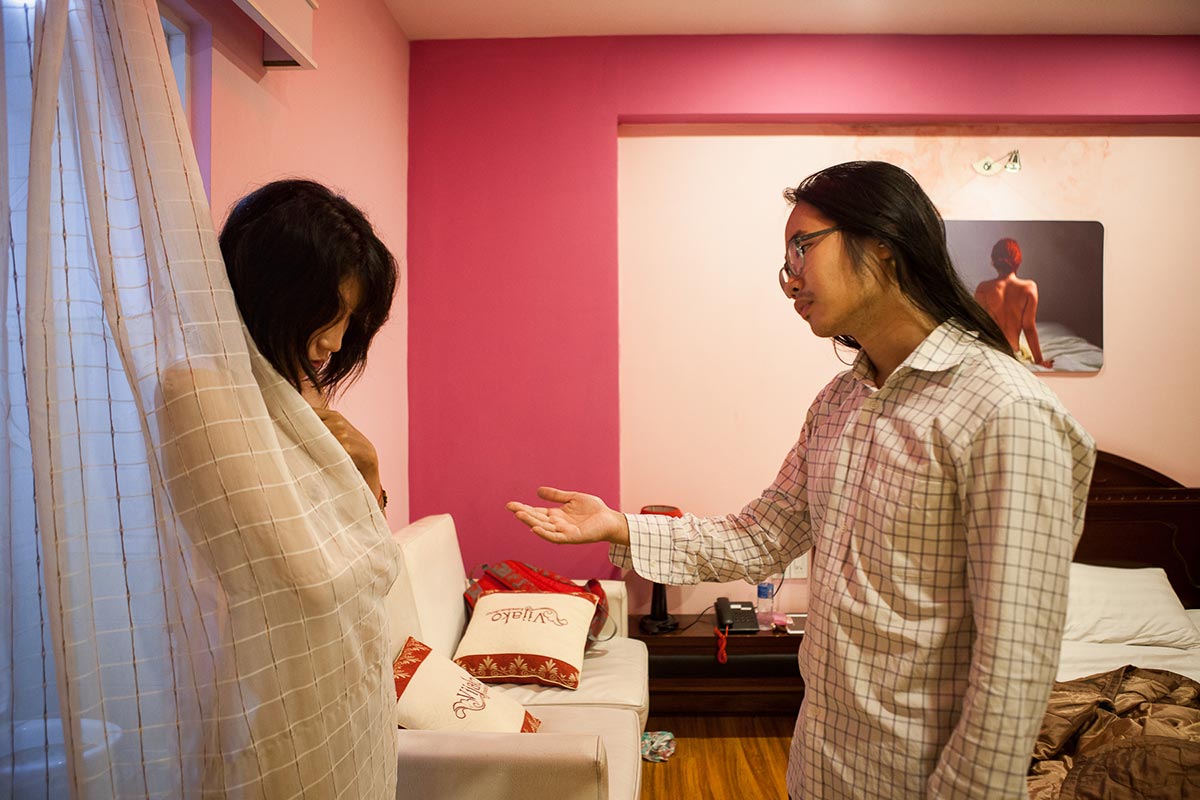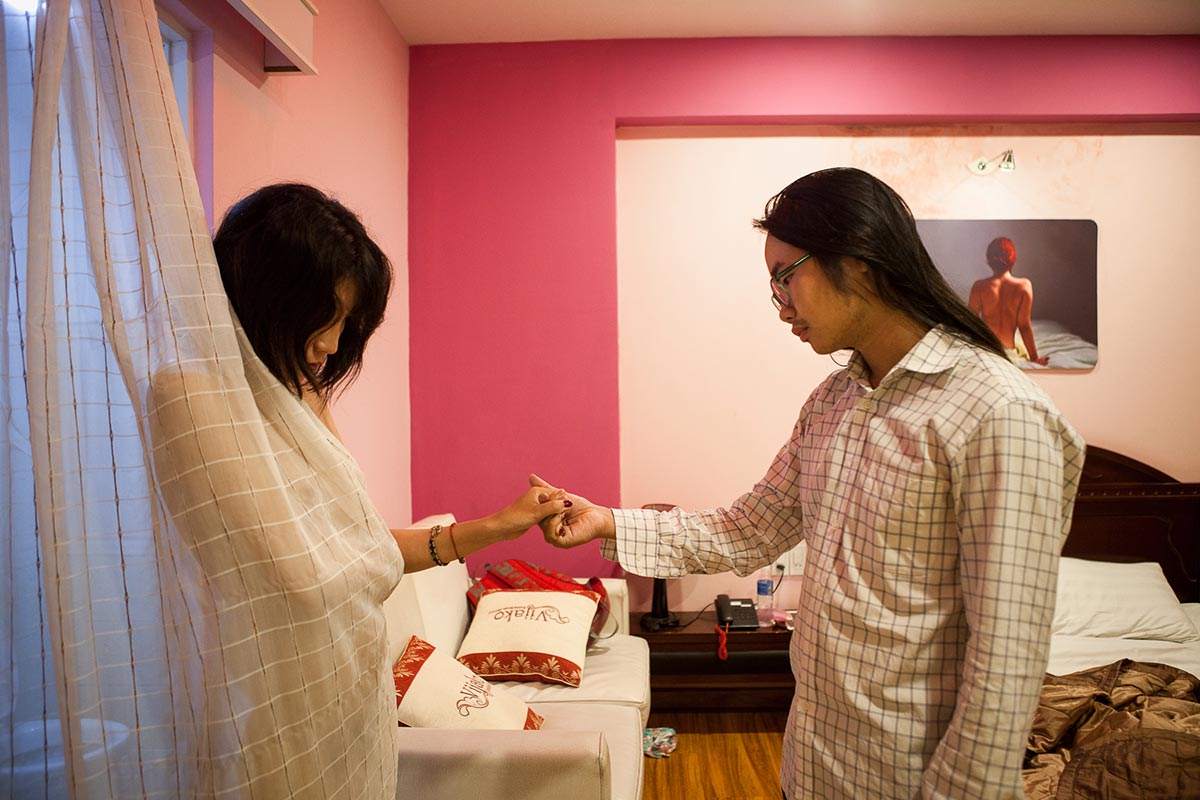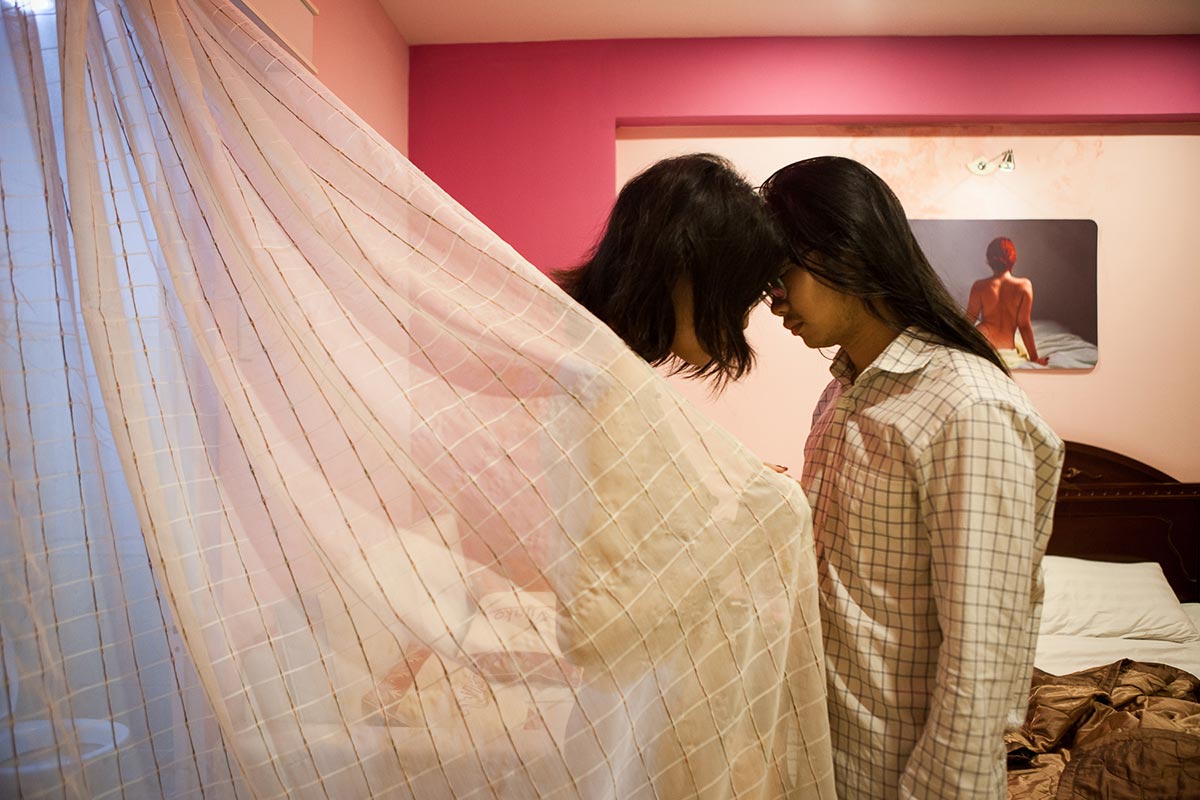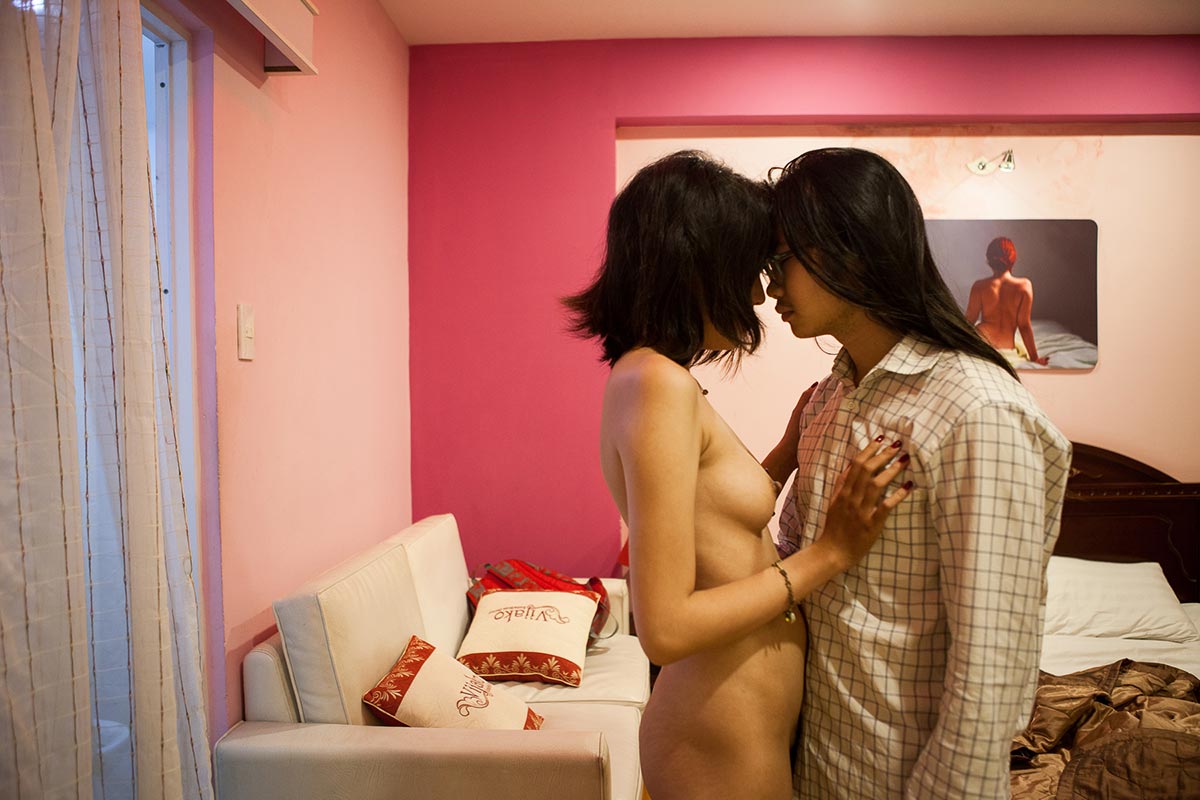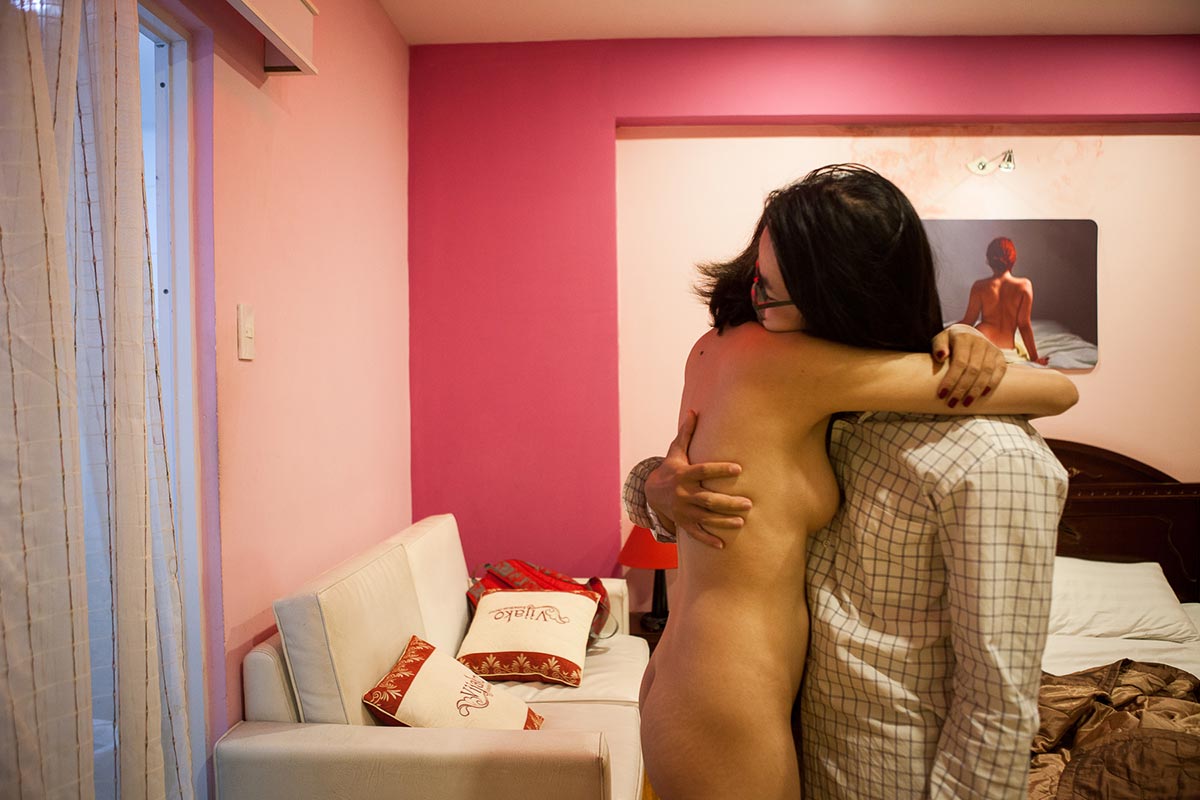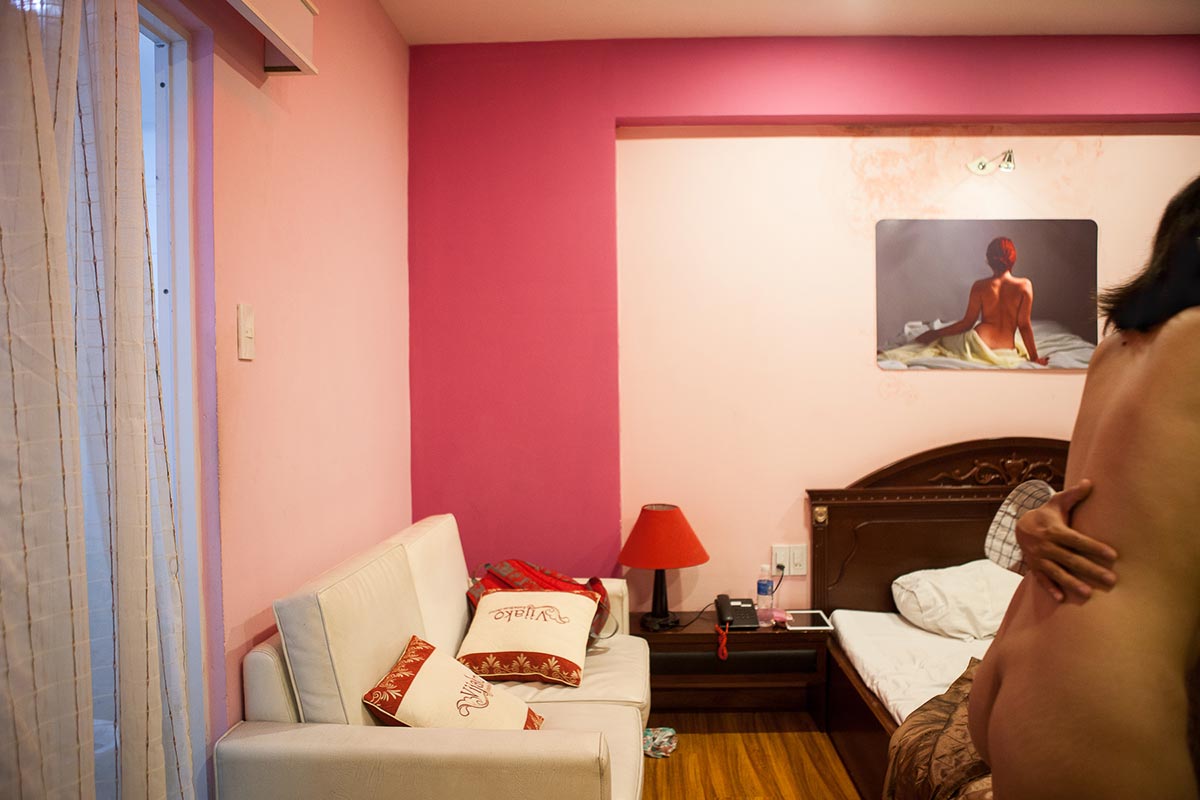 In your series You Are Here, both you and your girlfriend have shared intimate parts of yourselves to the public. How did she and you feel about that?
I was very fortunate when I shot those pictures. My girlfriend was an artist too and she fully understands my intention the moment I asked her to take those photographs. As she saw that I was earnest, honest and was very respectful toward her, she agreed to do it. Both of us of course had reservation about how some people might look at the pictures with negative prejudice. However, we decided that as long as our pictures are innocent, there will be people who see the true message and we would be content with that.
The pictures involving her are staged shots of what really happened between us. When we re-enacted those scenes for the photographs, we lived those moments again. Personally, I felt grateful that I was able to record those moments of our relationship and that we have a mutual understanding of what happened. In the same way my self-portraits helped me meditate on my identity, those pictures of me and my girlfriend helped the two of us meditate on our relationship. And in this whole process, the pictures are the document and not really the goal. One day I can look back at the pictures and remind myself of the events that happened and the feelings that struck me. That's why I take those pictures.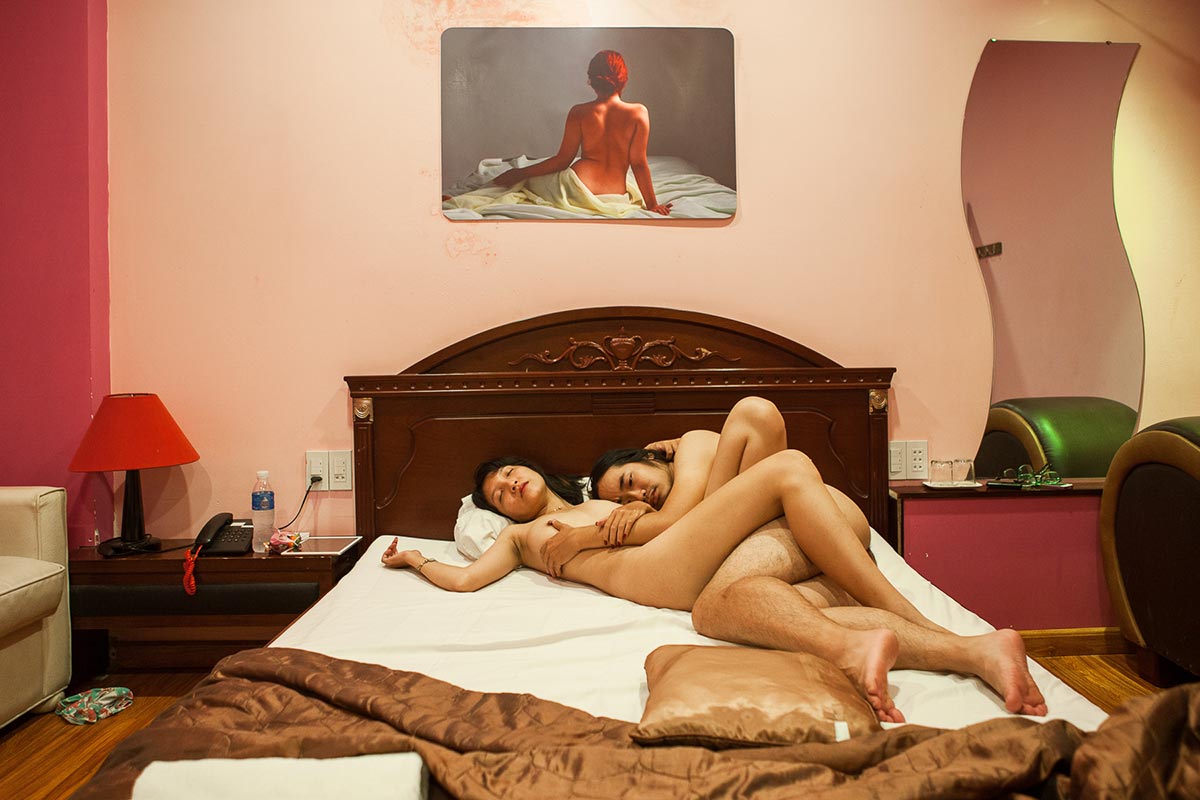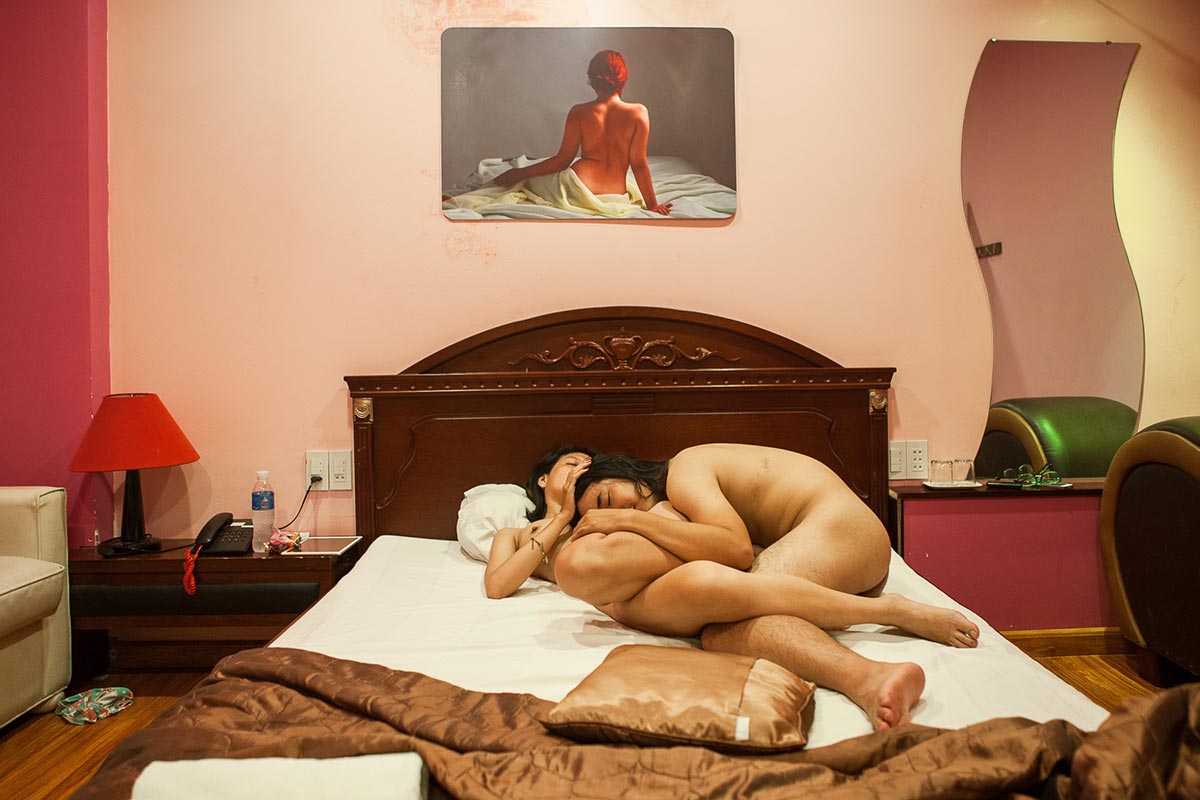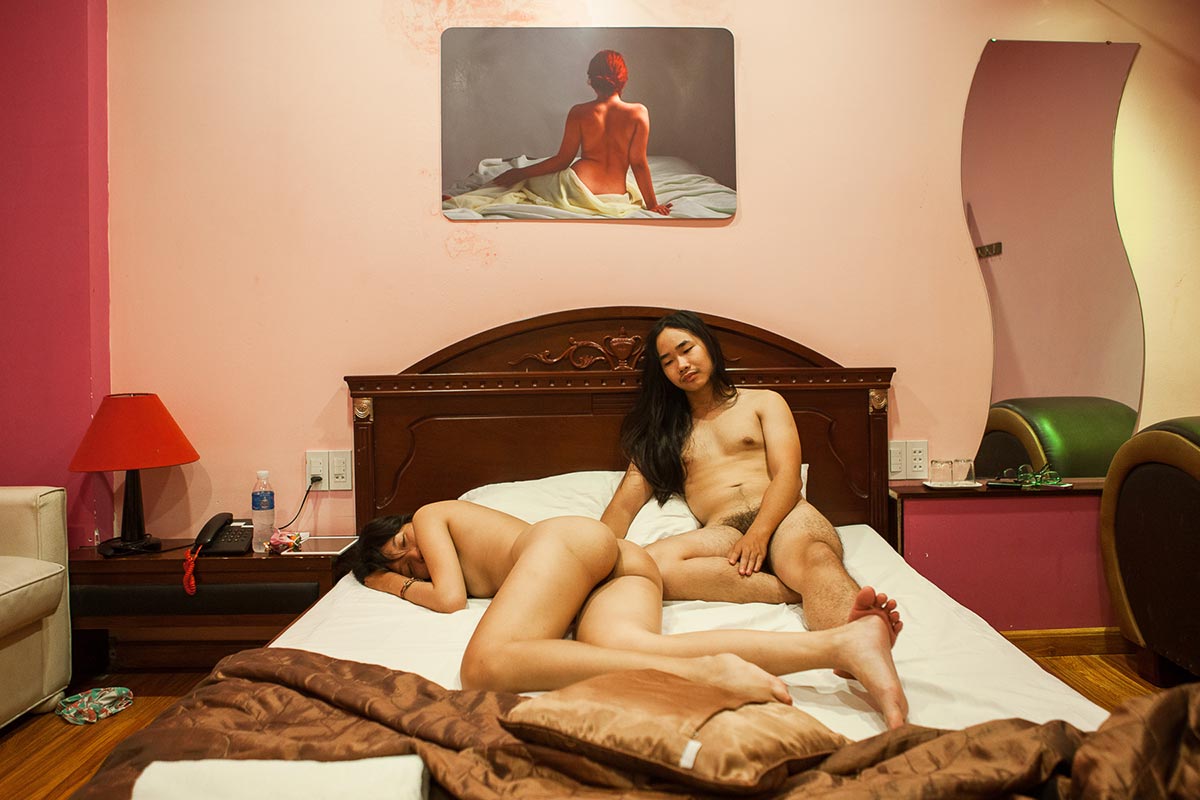 Through photo series in which yourself and your own personal life are the focus, what stories do you want to tell?
I simply want to tell a story of myself, how I feel and share that to people. I am very happy whenever people look at my pictures, understand and join in my sentiments. It is the satisfaction after having an honest, heartfelt conversation with someone else and with my photographs I can do it to strangers as well.
At the same time, I have also been thinking whether my photographs should matter more. That is why I have been working more elements of documentary into my pictures so it say even more about the society. I think the story of one can be a story of many but I also think that being aware of and working to tell others' story should make it more meaningful. It's a work in progress.
Strangely enough, self-portraits often come from people who are looking for themselves. Which means those self-portraits are often less of a fixed identity than a search, a wish to be heard and to be seen. I enjoy it when people look at my self-portraits too. It feels like they have seen a part of me, which I don't even fully understand. The thread that connects all the work is that sense of loss and if people can sense that feeling, that means I have successfully connected with them.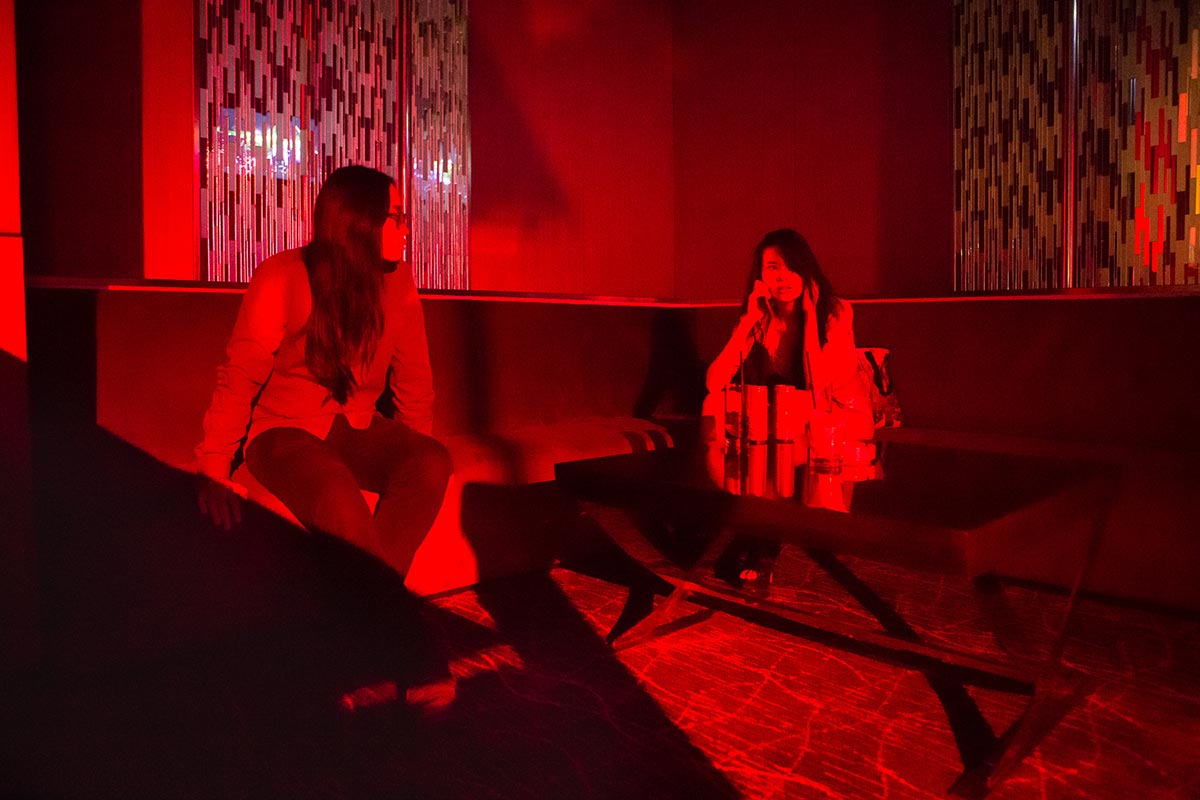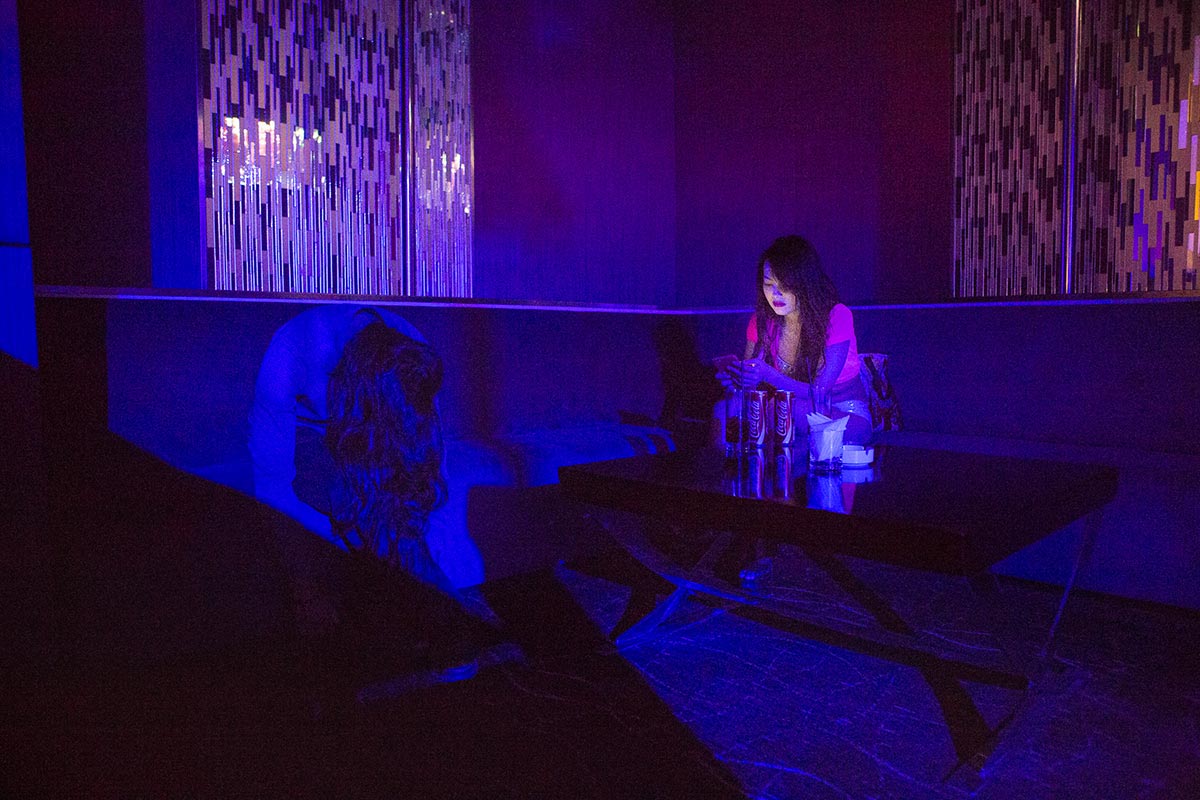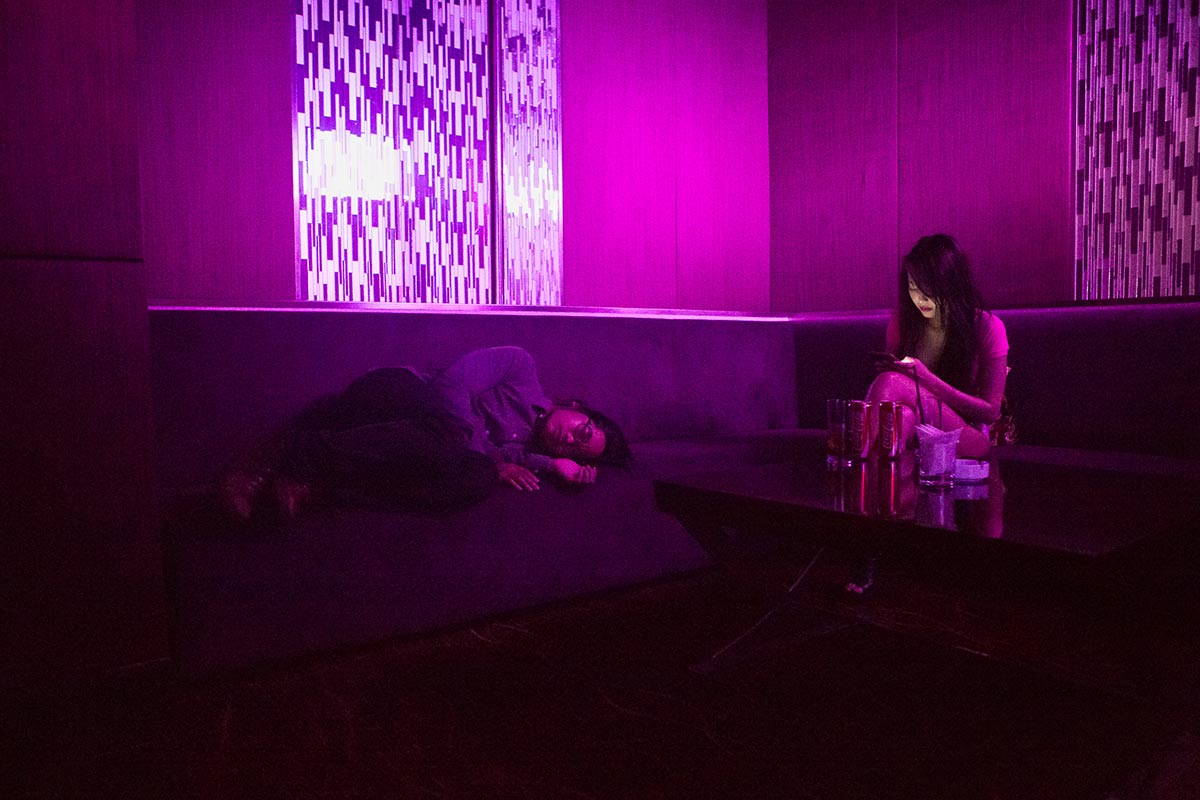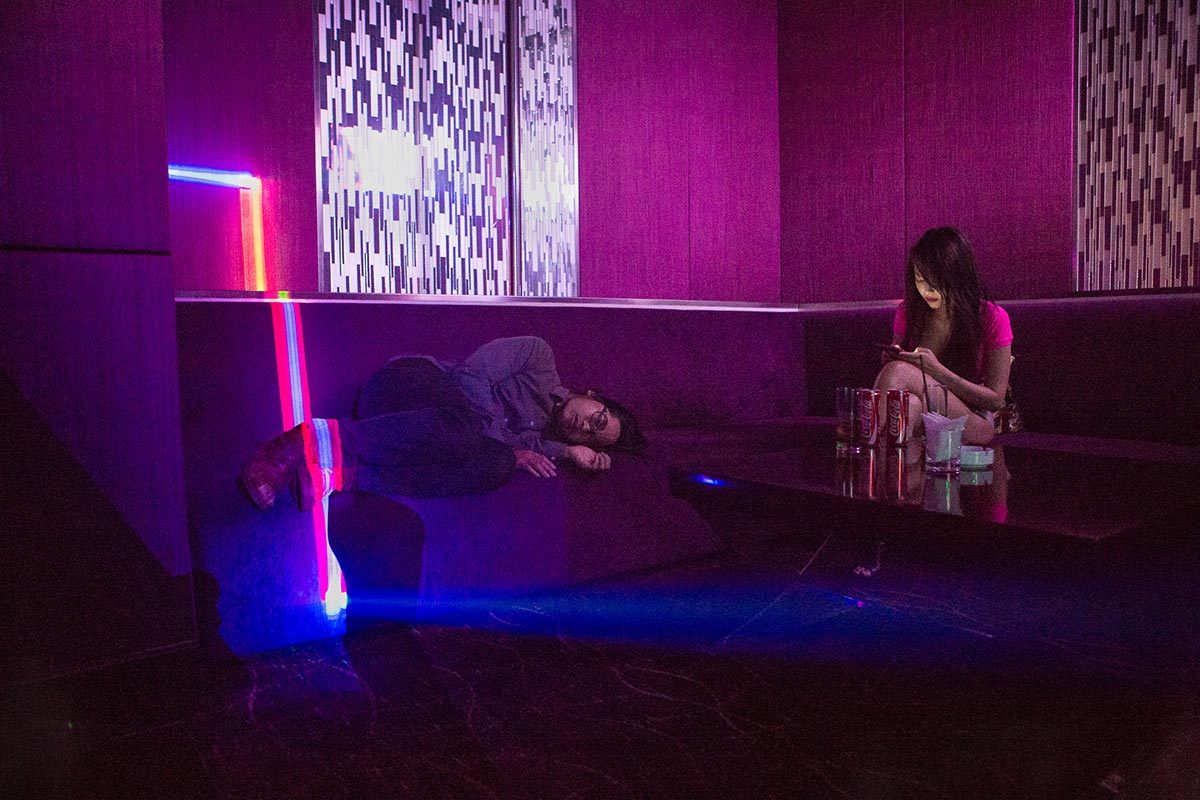 Hoang Nguyen is a freelance photographer born in Hanoi and is currently based in Ho Chi Minh city. His work is a combination of street photography and conceptual self-portraits. Graduated from DePauw University in 2014, came back to Vietnam in 2015, he has been seeking and photographing his attachment to Vietnam. Connect with Hoang on Facebook and Instagram.
Ones To Watch is a series that introduces emerging photographers in Vietnam through a short form interview. If you want to nominate anyone or yourself to Ones To Watch, don't hesitate to contact Matca via Facebook, hashtag #matcaotw or hello@matca.vn.