Hoang Cao questions his own existence within both public and private realms. An artificial reconstruction of the childhood with his father, Cao's first series Dream Away was selected among the Top 8 photo essays of the 2019 storytelling photo contest organized by Oppo and Tinhte, as well as the screening From North To South And Beyond: A Vietnamese Photographic Journey at Angkor Photo Festival & Workshops. Carrying out experiments and pushing boundaries, Hoang uses photography as a tool to visualize ideas emerging from his self-learning path.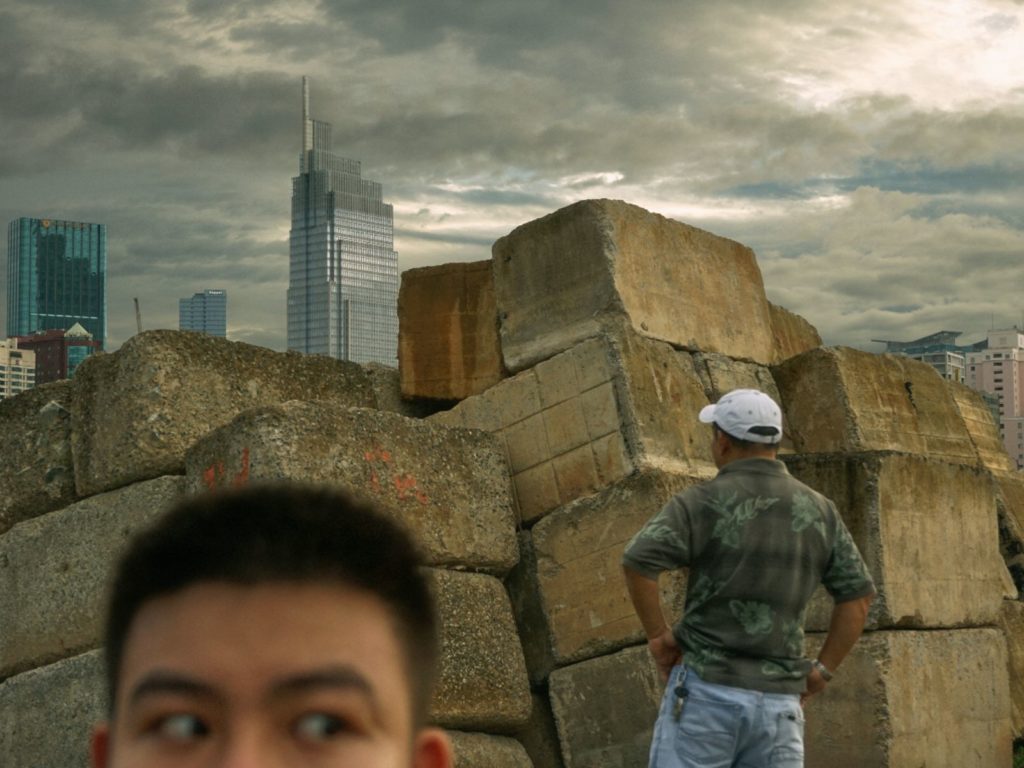 Can you give us a brief introduction of your first two bodies of work, Dream Away and Greetings From Saigon?
I created these series in 2019 while taking part in a competition organized by Oppo and Tinhte. I was just having fun and playing around, seeing what the emotional response to the ideas I had would result in. In the context of a competition where you are constrained by what people ask you to do, the time and creative restrictions actually help you develop a coherent body of work, whether you are confident about it or not.
During that time, I was studying historical revisionism, a process of relearning that we are a product of what has come before us. In this line of thought, these photo essays are an instance of my personal epistemology about history.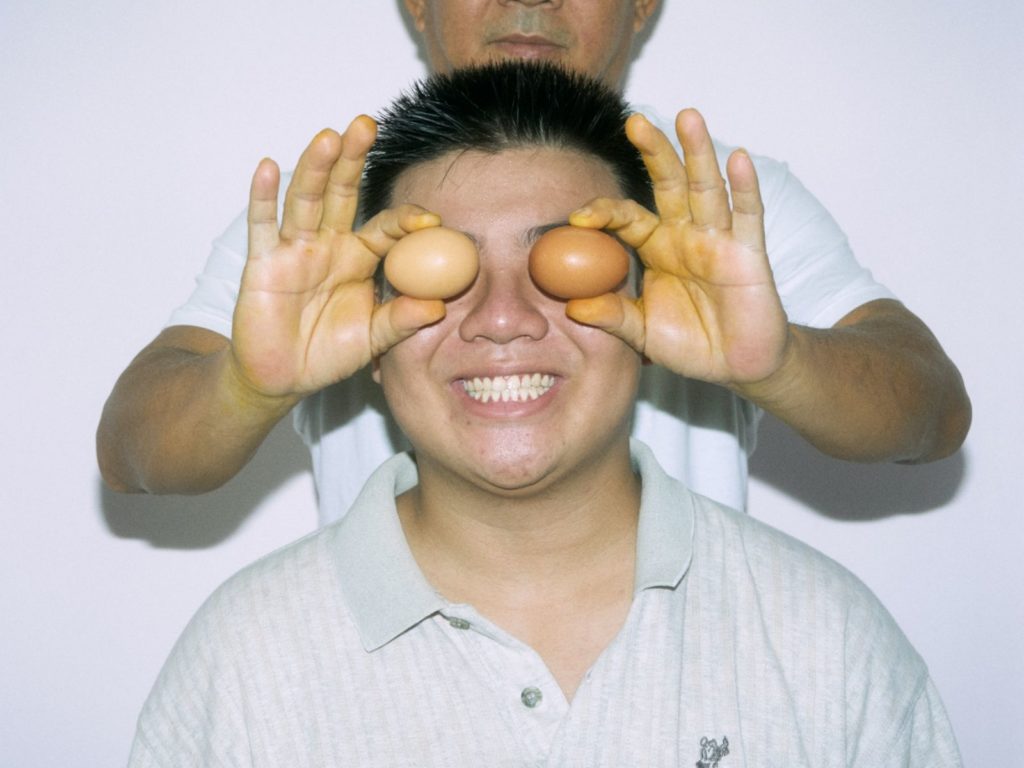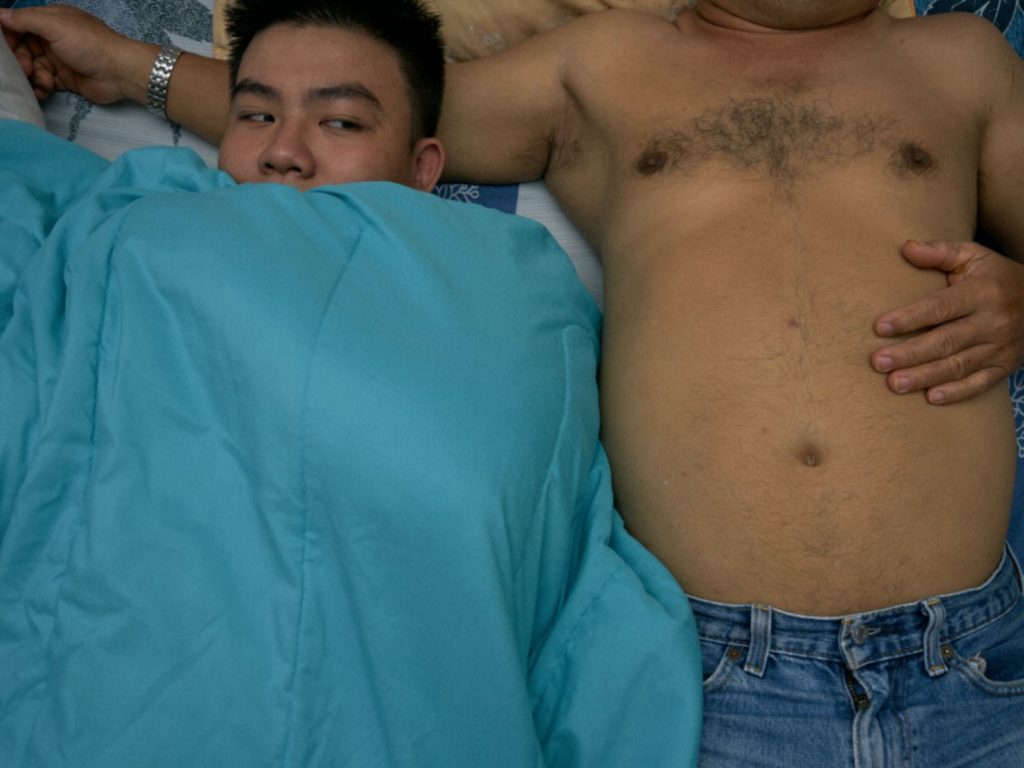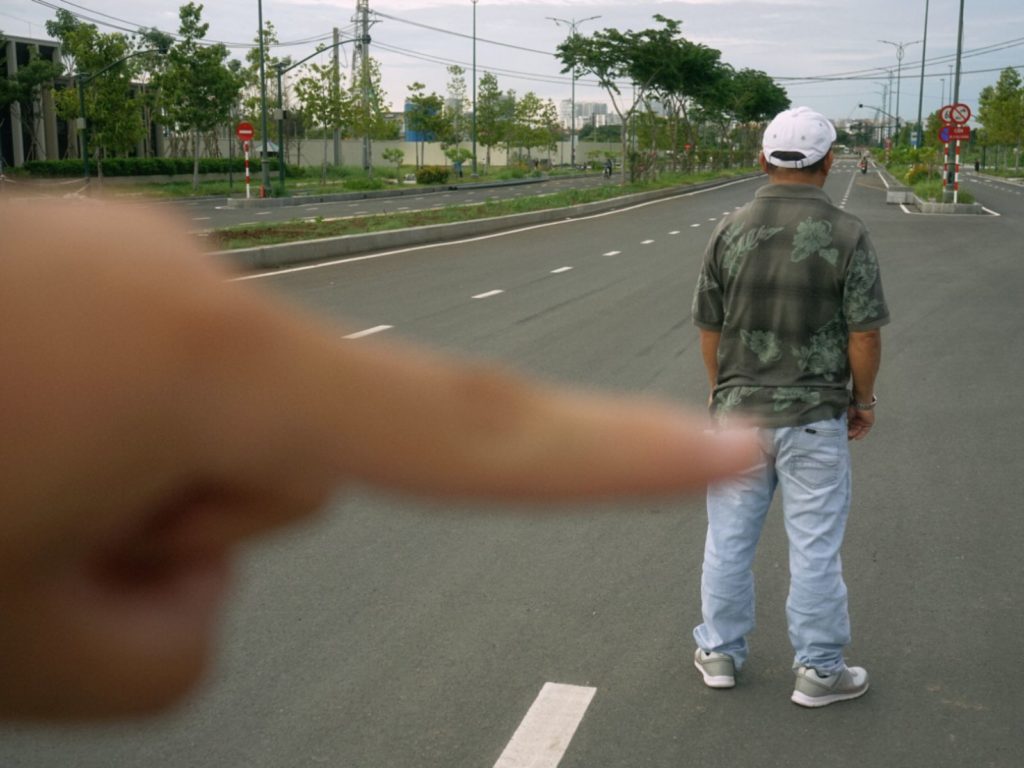 The series Dream Away recreates a fun and carefree childhood on the surface, but unresolved issues seem to lurk around the corner. Can you share the process of collaborating with your own father?
My dad and I are strangers. Between us stands an emotional barrier and a cultural gap. We could do nothing about it other than looking at each other from afar and trying to grasp whatever signs we could from each other. That is basically what the project was about.
The past has never been something I am comfortable with. I didn't have the chance to really know much about my dad because we do not live together. It was kind of weird working with a person you do not know very much about. But just do it. Just keep an open mind about it.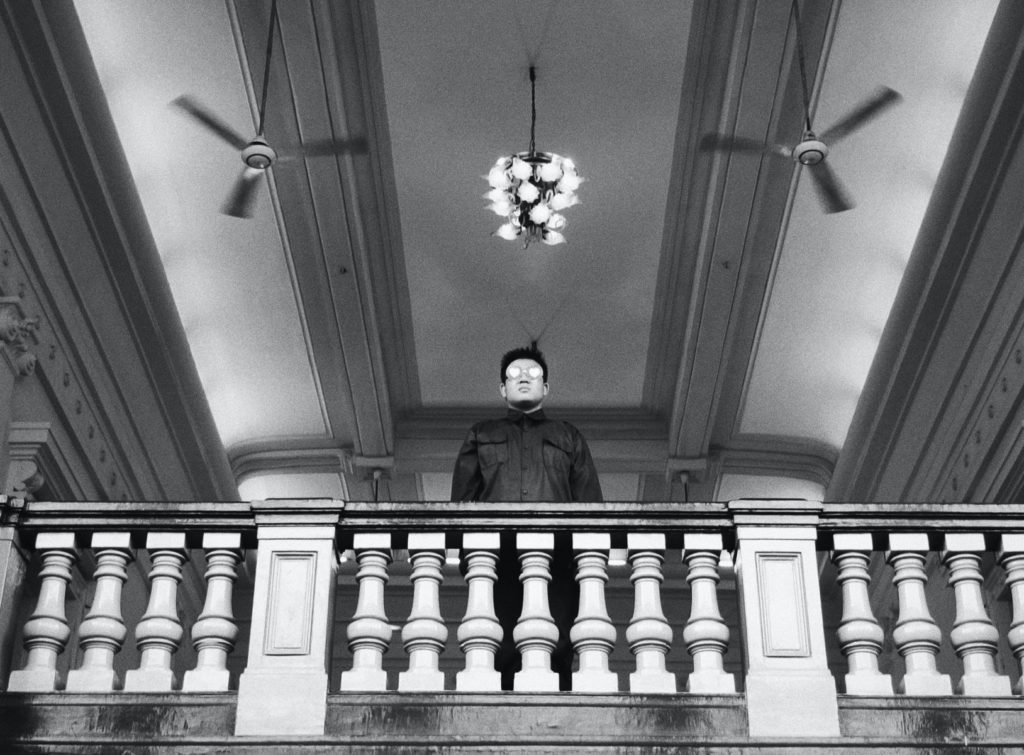 While your first project is deeply personal, the next one, Greetings from Saigon, is full of sarcasm and social commentary.
It pays homage to Tseng Kwong Chi's aesthetics. The central theme of Tseng's work is displacement and Asian identity seen through the American lens. While his work is about being alienated in a foreign place, what I want to say in mine is that our displacement is not one of space, but of time and cultural change. I want to explore why I feel so lost in my own past.
I was trying to pinpoint the cultural significance of those historical landmarks to us. As someone who did not inherit that past, I felt like gasping for air because of these memories of the war that I have never experienced and open wounds that are yet to heal, like the phantom limb phenomenon where one can feel the presence of what is already gone.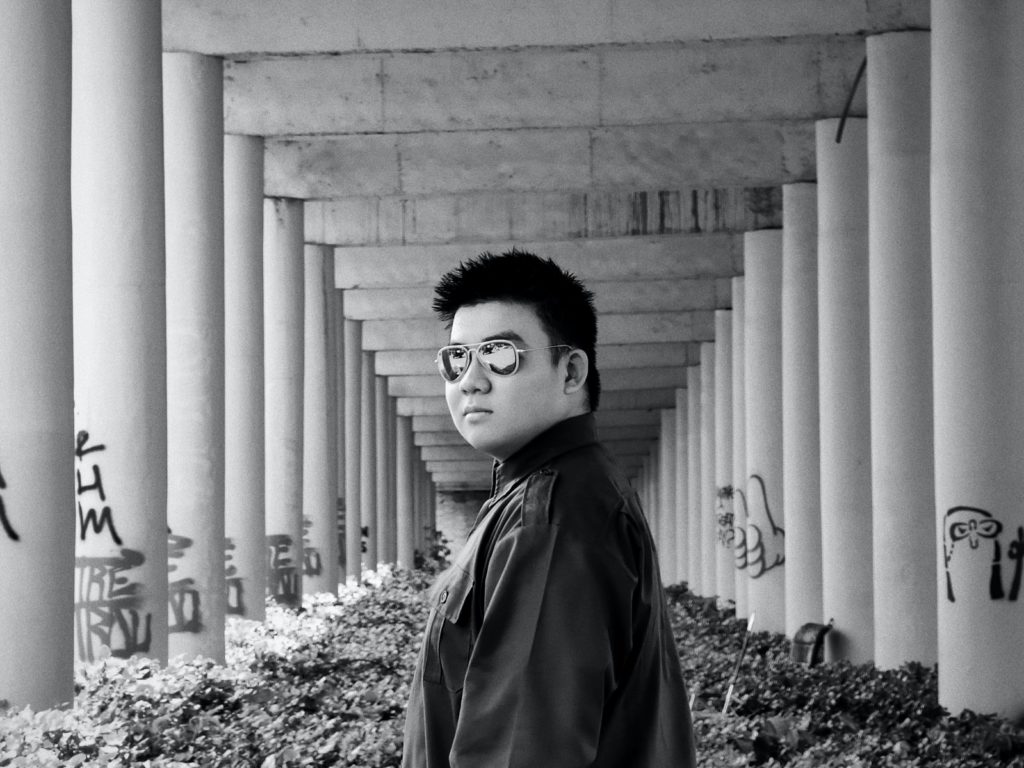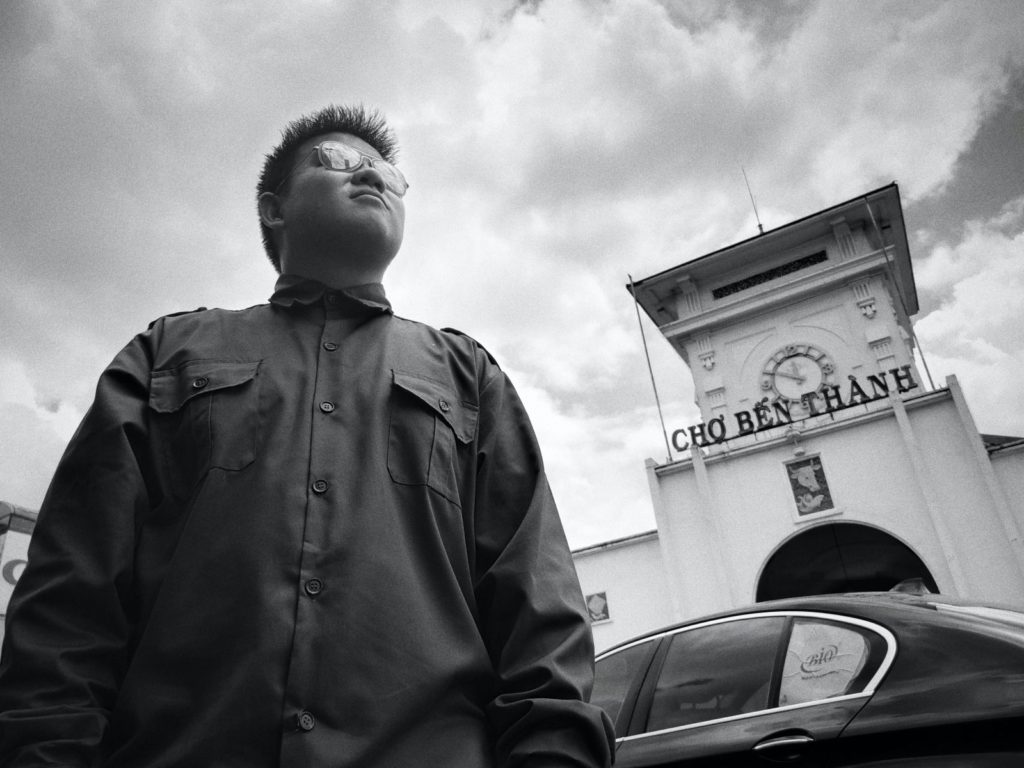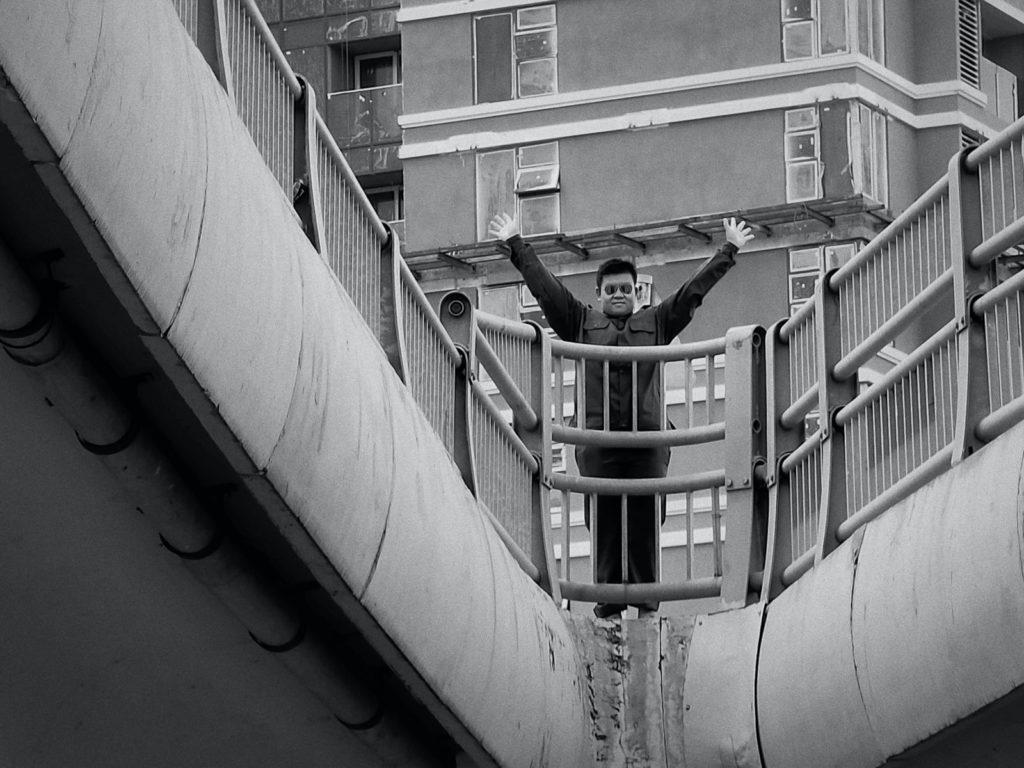 What is the rationale behind inserting yourself into the frame?
Practically speaking, I couldn't find anybody to be the model. Personally, I wanted to try taking pictures of myself in public because I have never done that before. In the self-portraiture practice, artists become the subject of their art, where they themselves are viewed as an artwork, including their personalities, personal decisions and emotions.
I put myself in that experience to see how being viewed by others affected me. There were a lot of failures along the way. I took a lot of pictures. But never got stuff right.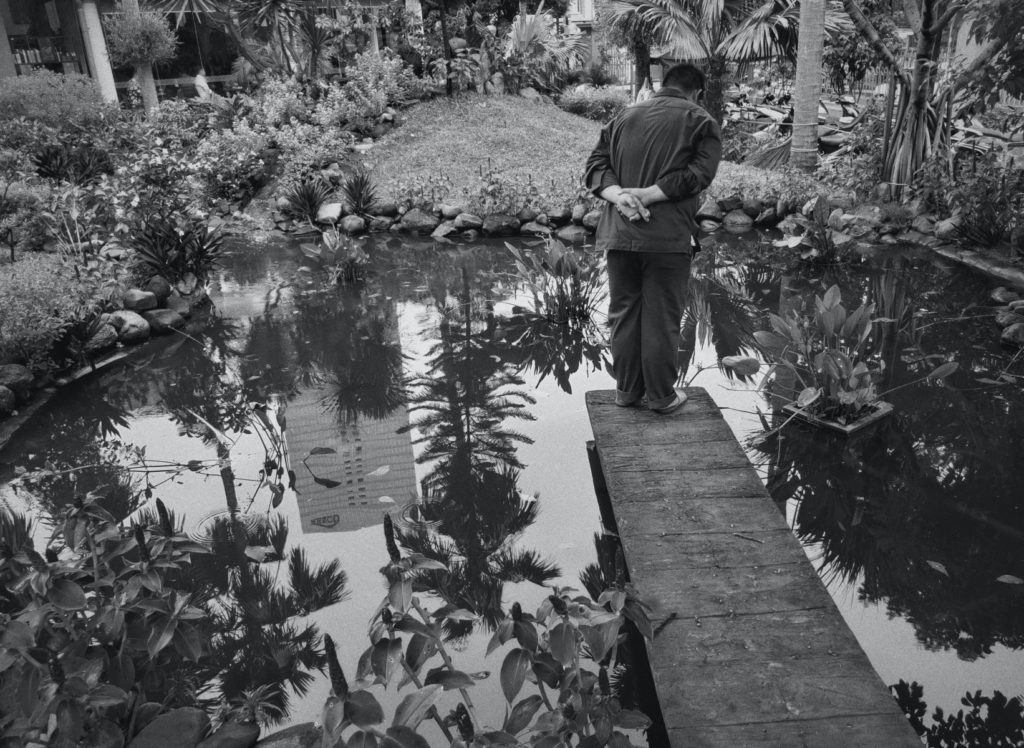 At the moment, what is photography to you?
To me, photography is occupying a rather interesting position. The shared language of my peers is the visual language. Since it is widely distributed and innately woven with our own culture of hyper-meme, the medium can level the playing field and enable anyone to have access to ideas and culture.
As a practitioner, photography is always involved in the discourse with my fears and a path to healing. The outcome of my work would basically be me confronting myself through the camera, which I struggle with literally and figuratively.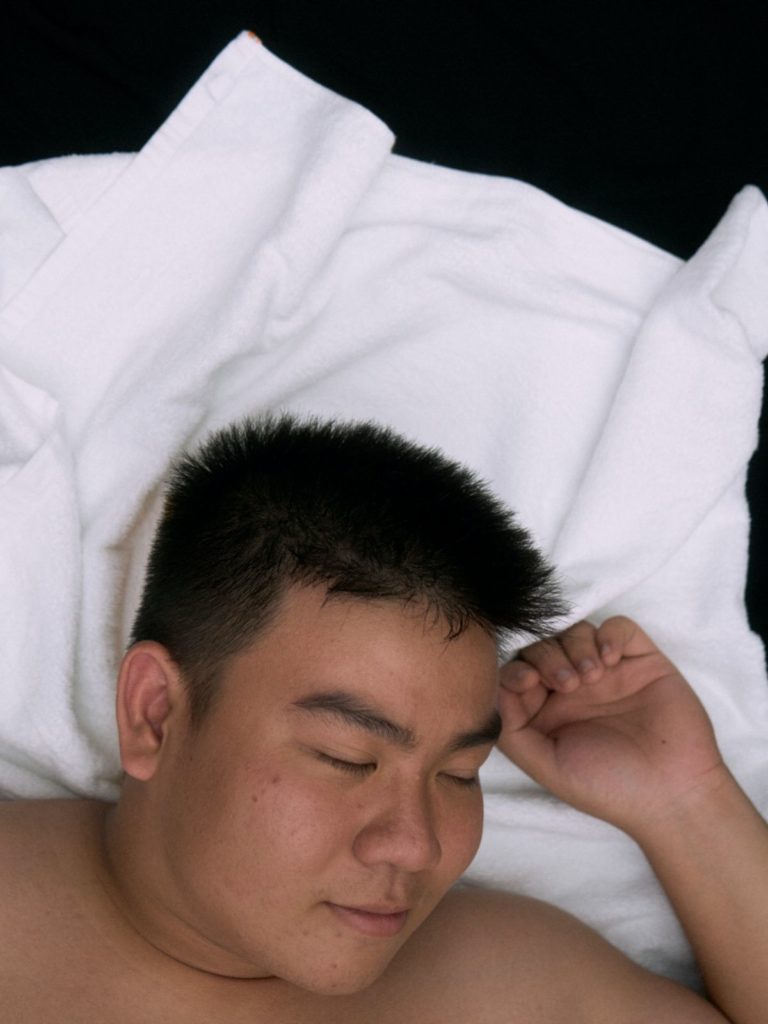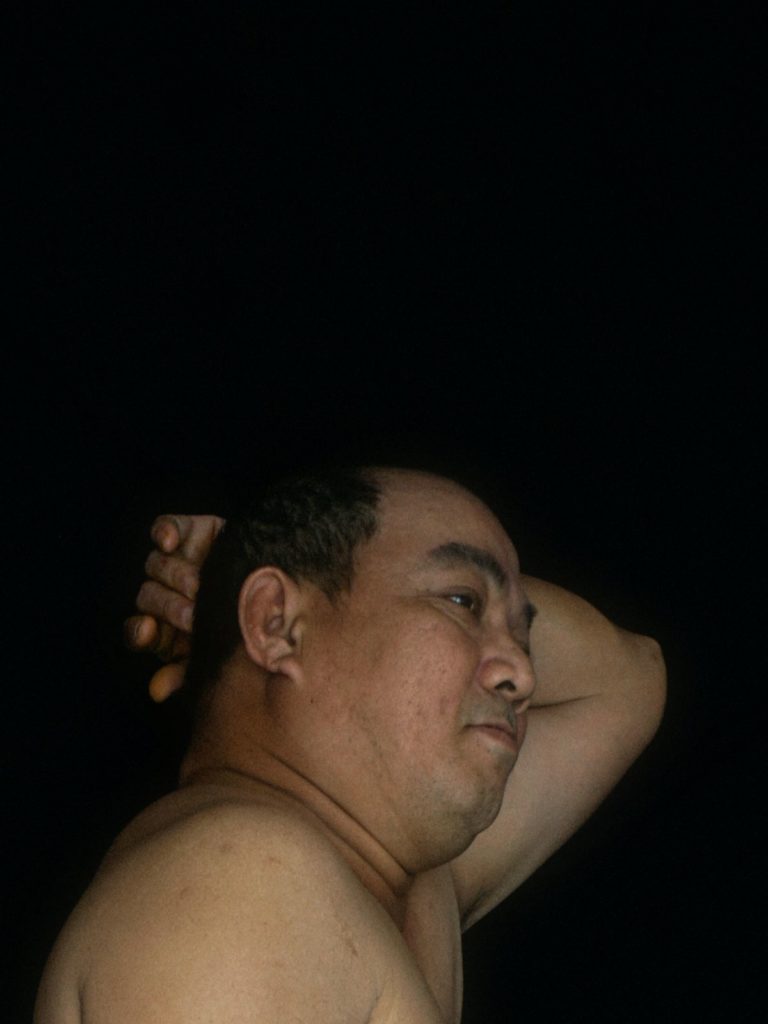 ---
Fed up with formal institutions, Hoang Cao or Cao Nguyen Huy Hoang uses photography as a tool to visualize complex ideas he digests along his autodidactic path.