This month, Matca is glad to invite Pham Ba Linh, a photographer from Everyday Vietnam and Vietnam Street Photography to curate for #matcaspotlight. Let's see what caught his attention.
—
I'm honored to be chosen as the curator for #matcaspotlight November '17. Among thousands of submitted photos, it could be seen that street photography triumphs. The trend is not limited to Vietnam but happening all over the world, especially when taking phone photos becomes more popular than ever. However, I will try to make this curation as diverse as it could be.
In the end, photography is writing with light, and similar to with words, you can write about anything you like with any style: from a news report to a novel, from a social issue to a private sentiment. The photos I pick below are simply based on their visual elements and my own opinions, not to determine whether they are "good" or "bad" images.
All the best,
Pham Ba Linh
Da Nang, 11/2017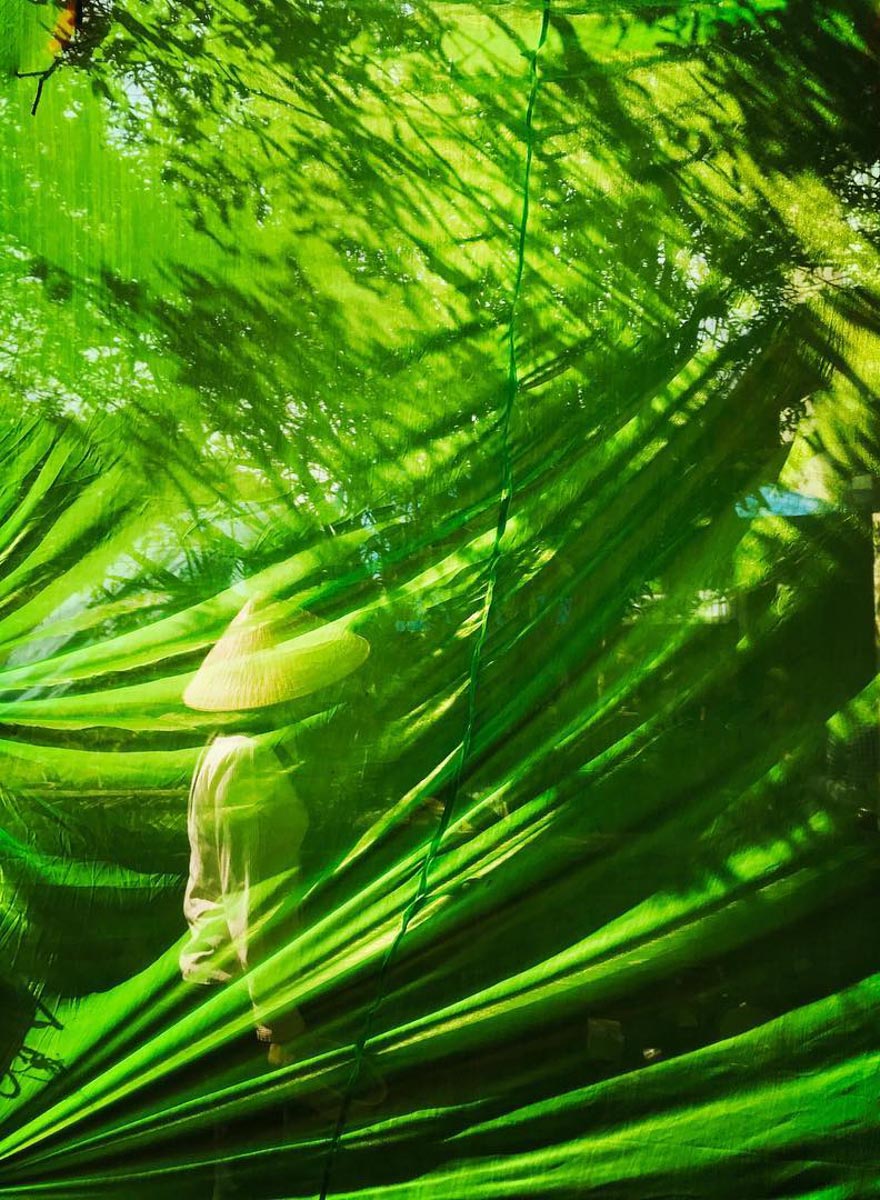 1. Photo by tinhhap.
The inherent shortcoming of photos is that they only exist in 2D without sounds or smells. But this photo, besides being visually beautiful, can make me hear the ruffling leaves in the wind, feel the warmth of sunshine reflected on the green curtain, or even smell the unique scent of a Vietnam's village. What else could be expected from a single photo?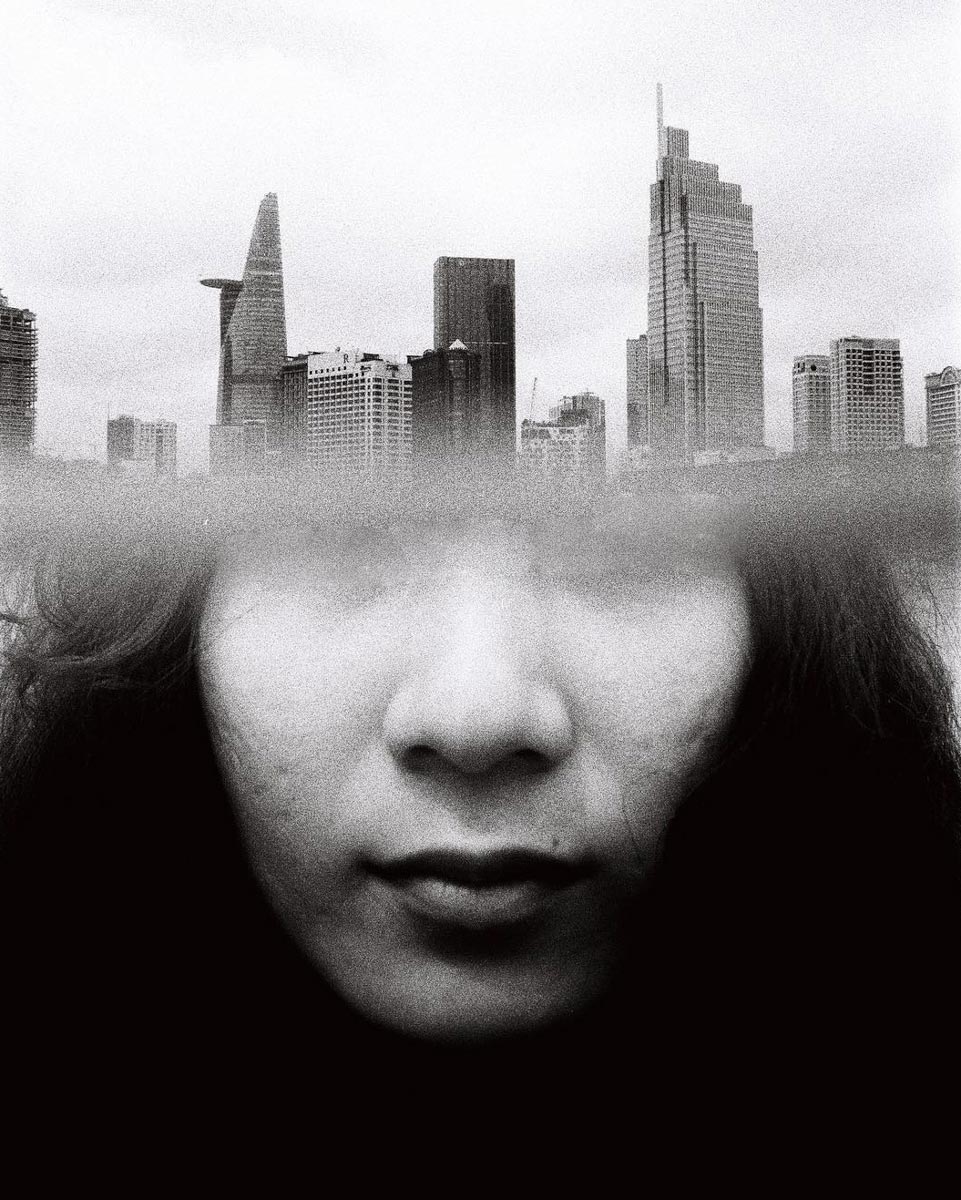 2. Photo by nghiale21.
A girl whose hair touches the ground and whose horns are two high-rise buildings – does this remind you of a poster for a horror movie? The author has deliberately used multiple exposure to execute his idea and not in a random manner that we are used to seeing. It helps create drama, leading the imagination of viewers to more suggestions.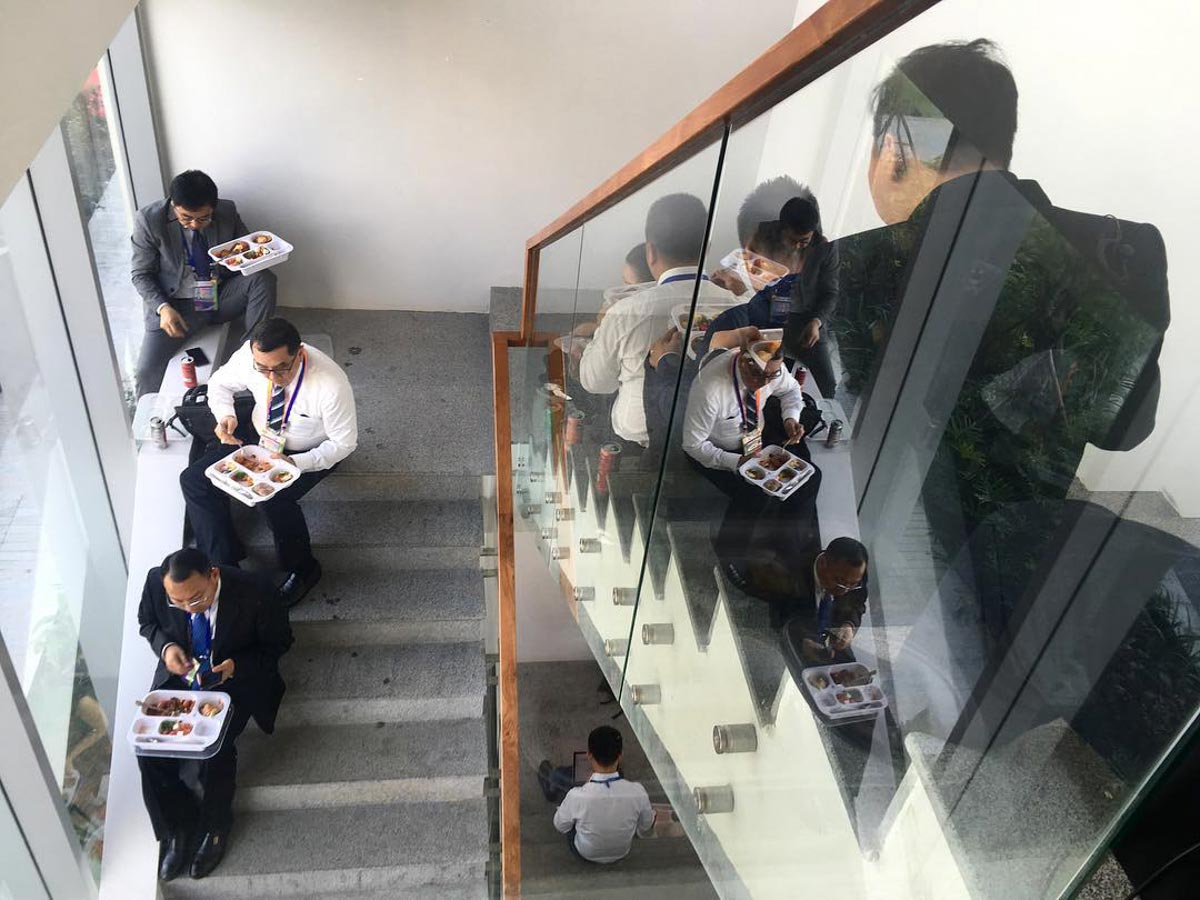 3. Photo by giangsin.
Among thousands of news photos of APEC 2017 with a lot of big people, cars, big aeroplanes, big security guards,… we see a funny behind the scene moment. A group of delegates are eating their lunch on the stairs of Ariyana Convention Centre due to the lack of tables. This is a news photo that shows good observation and the ability to foresee the situation. The composition is good too with the group of people sitting from the foreground to the background.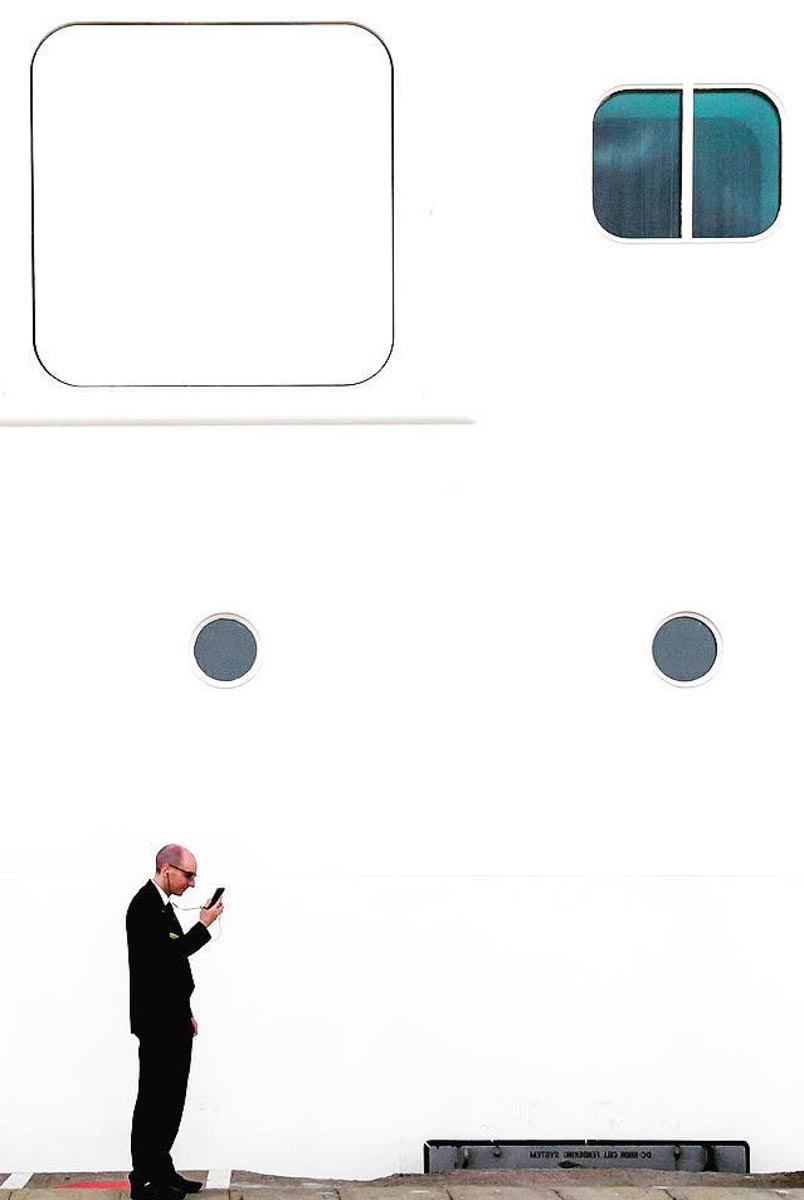 4. Photo by trungkien_96.
A street photo that uses "framing" style. The author has already chosen the background and only waits for the subject to appear. But it is by no means a boring photo. The creative choice of clear contrast between shapes and colors, and of a still subject rather than moving creates a "freezing" feeling and tickles with viewers' curiosity.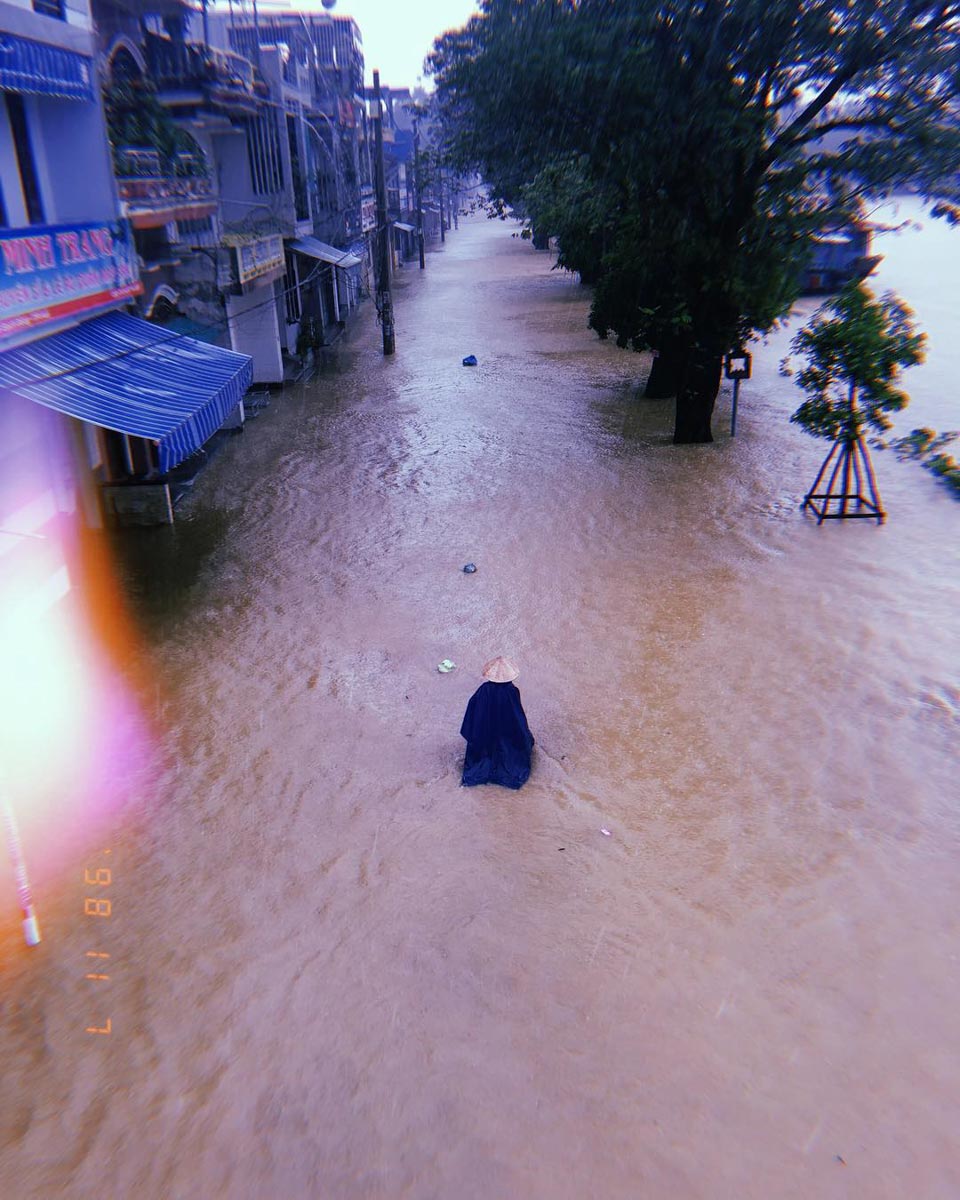 5. Photo by heobich287.
A lot of images of the flood taken from every possible vantage point has flooded the Internet recently. But I cannot guess from which position this picture is taken, perhaps from high up but definitely not from a drone. What attracts me is its suggestiveness: when reality (a line of house facing the street in Hue submerged in water) fuses with wuxia fiction (a knight wearing a cape commuting alone in the rain).