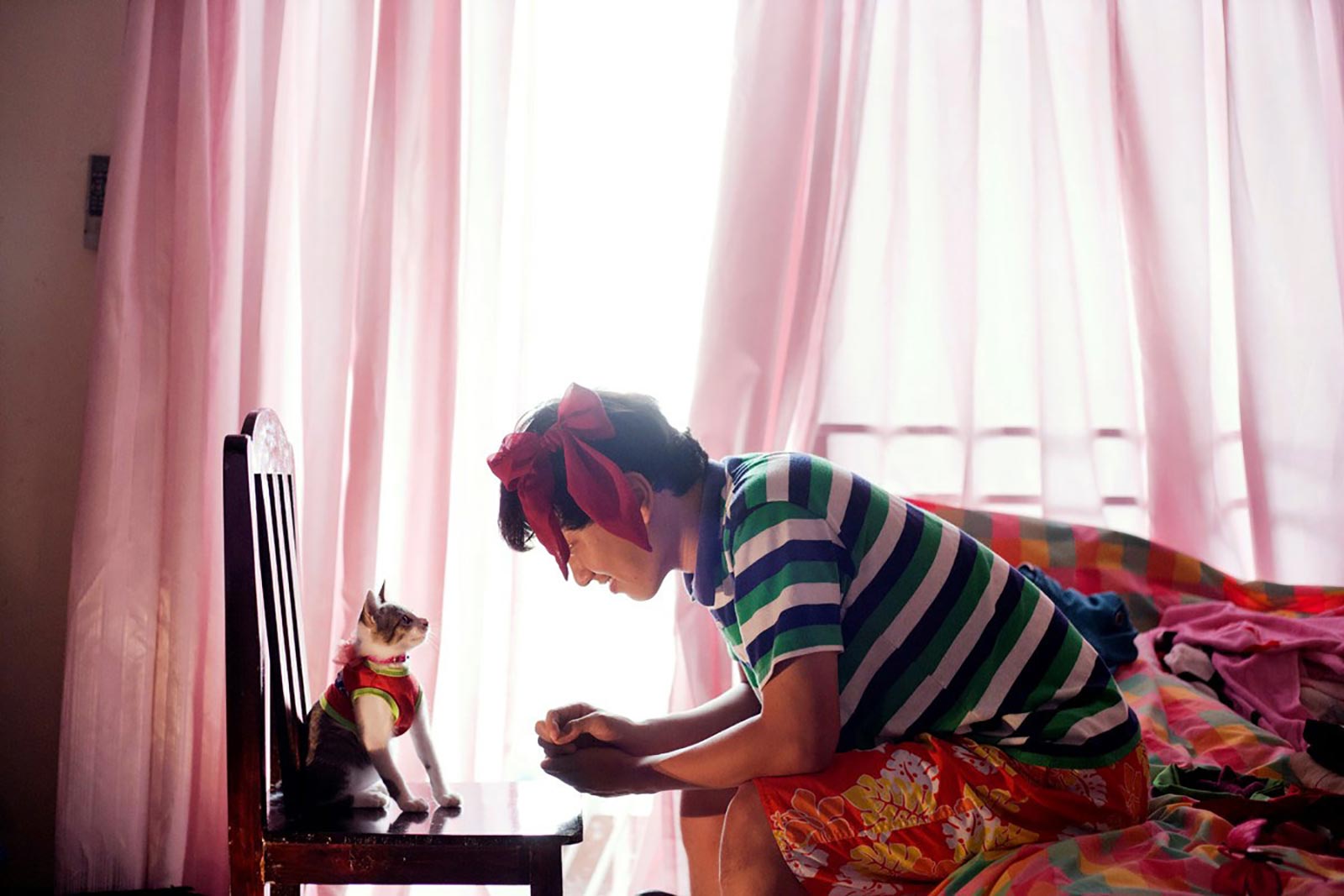 Maika describes her 'Ain't Talkin' Just lovin' project as one to portray single people who choose to live with their pets instead of their family or partners. Everyone of them used to or has the option to live with their family or lovers but have made that decision to commit to these little friends. It sounds rather lonely, but the photos say otherwise despite the reality behind this togetherness being not completely perfect.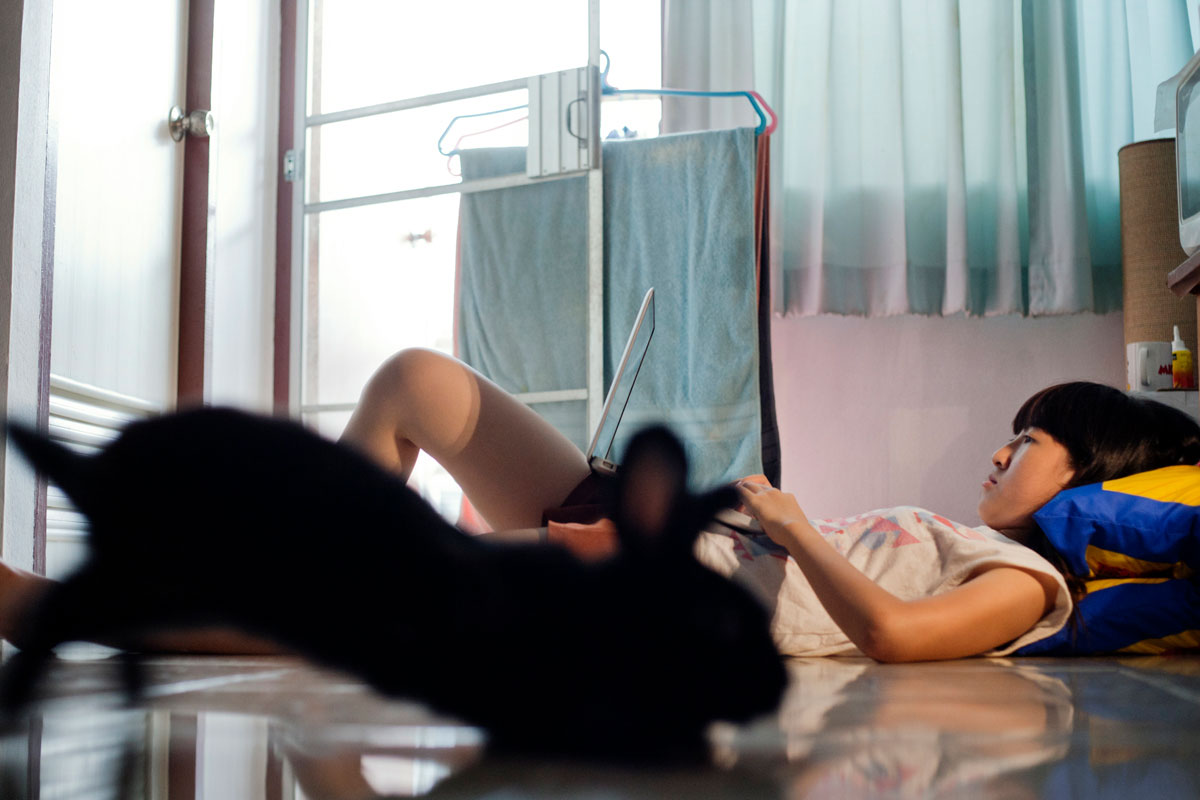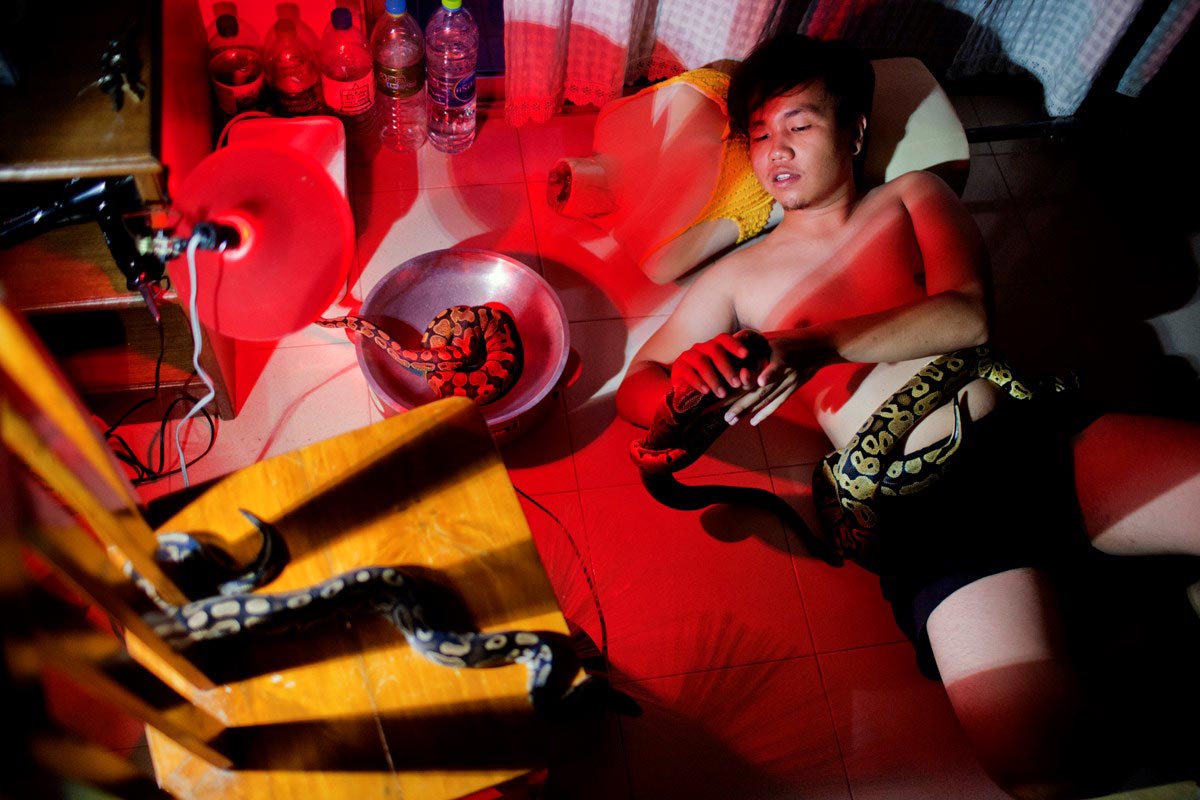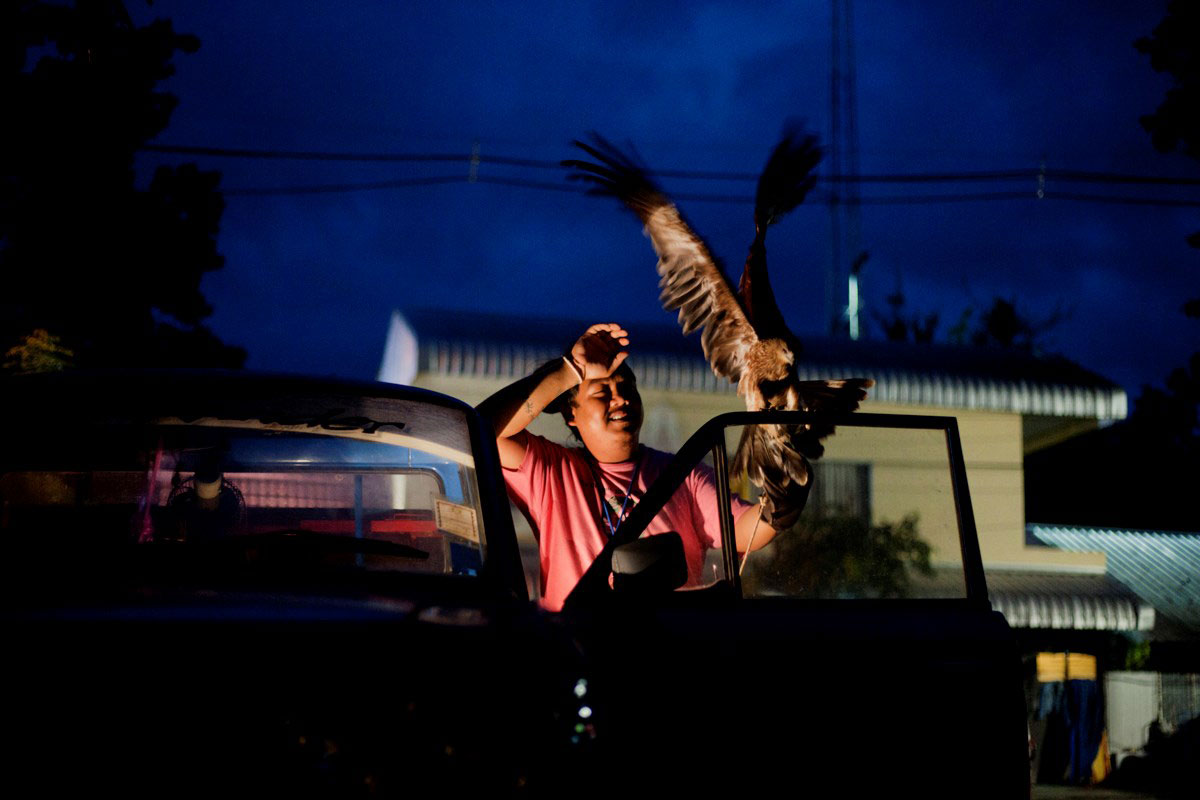 In one image, a boy is talking to his red bow wearing kitty in a room with pink curtains. In another, a snake slowly clambering on his owner's bare chest, his face showing genuine pleasure. Many images feature overt and captivating expressions of affection, but probably more interesting than most are those in which the bond between people and pets are not so much on the surface: like when a black bunny plays on his own when his owner is busy minding her business, or how a monkey accompanies a man on his motorbike.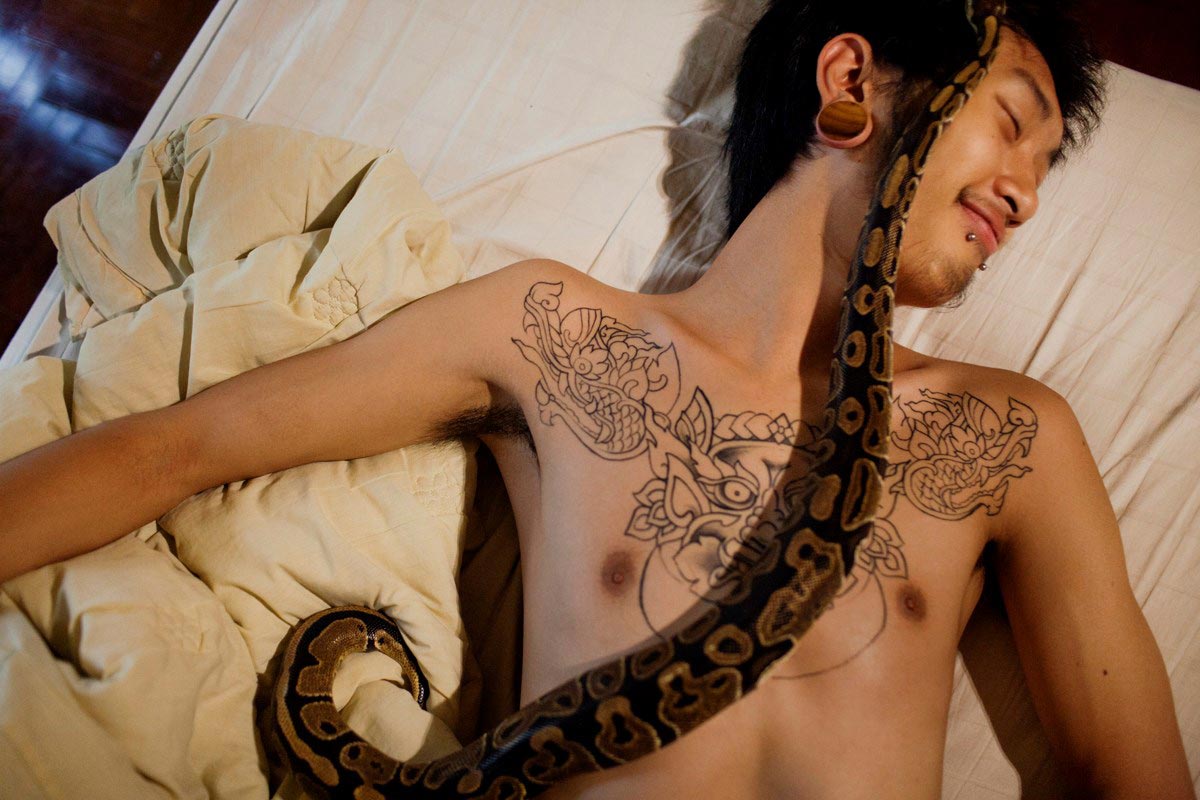 When words fail, such gestures become the means of communication for both. In both fictional stories about love and everyday life, love is not shown only by talking sweet or exchanging compassionate looks. The intimacy also comes from being comfortable in silence and sharing life's most ordinary moments.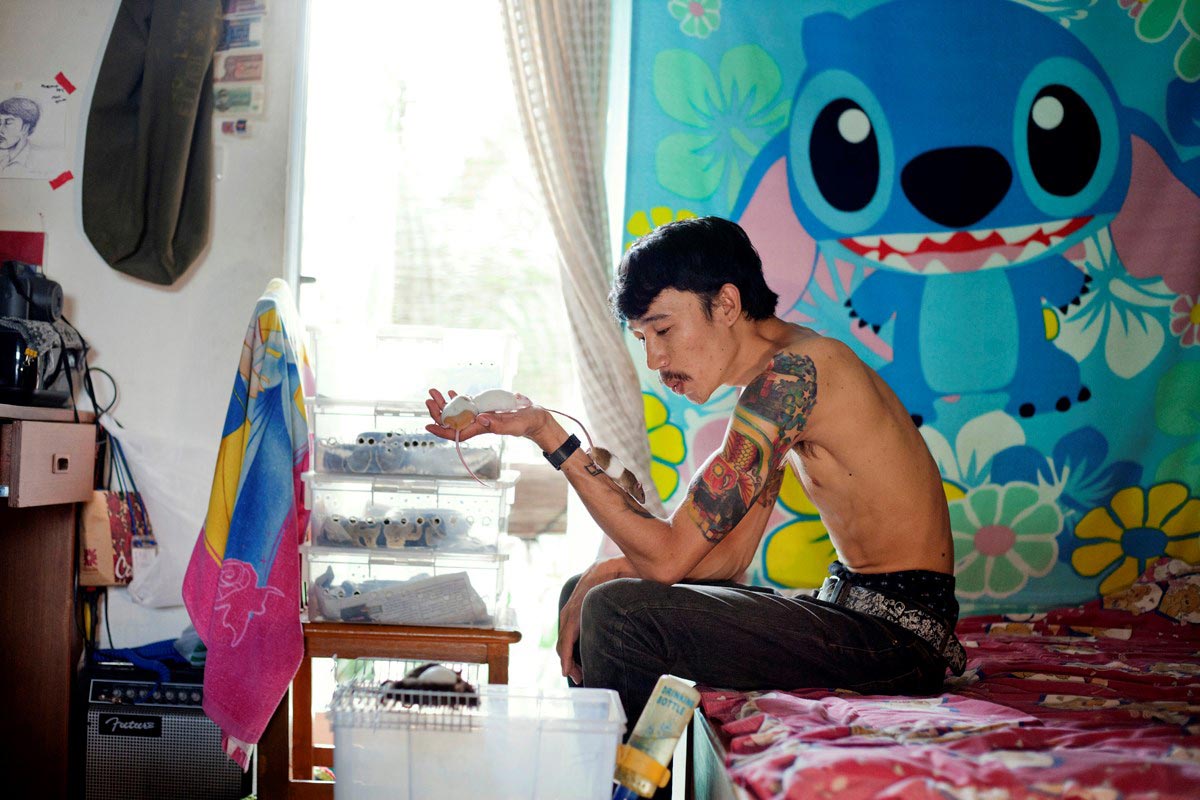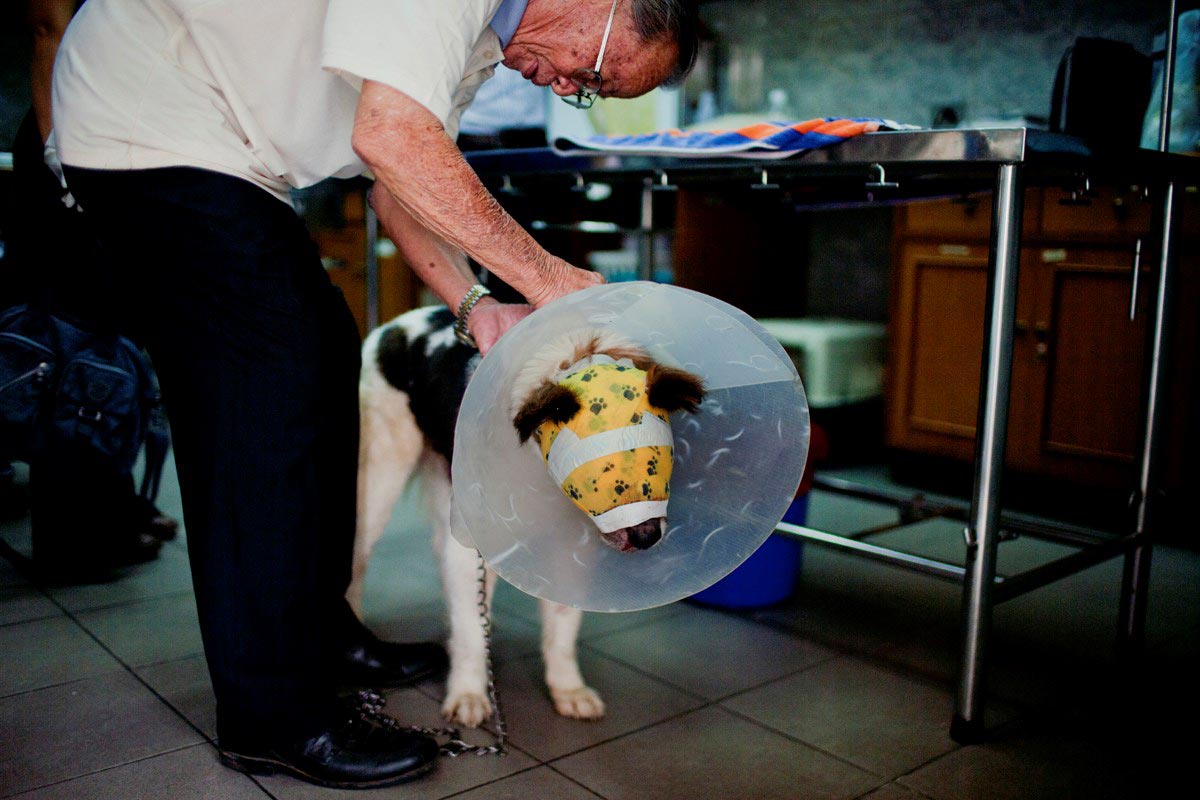 All relationships require taking care of each other, but the stories behind the photos could raise the question: Are the effort and time to make a life together a sacrifice? Maika once shared that the boy raised 300 rats in his cramped 20m2 room to feed his 6 snakes, the old man travelled 40 kilometers everyday on a bus to take his old blind dog to the vet, another boy with nearly 10 puppies left by his late girlfriend quietly lit the candles for her birthday. According to Maika, this series is actually not about people who live with pets because they are lonely, but those who chose to spend most of their time for their pets and become isolated from society as a consequence. From the viewpoint of a photographer, she has asked herself many times if these 'sacrifices' are worth it.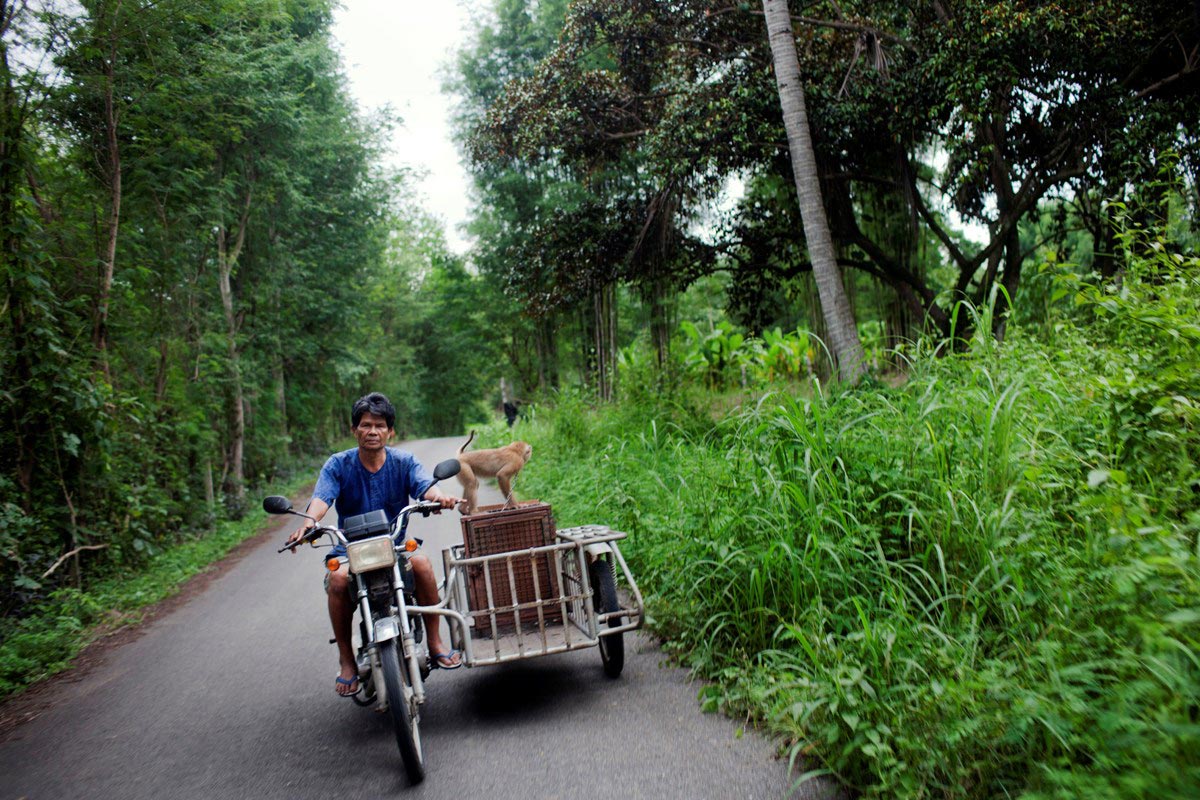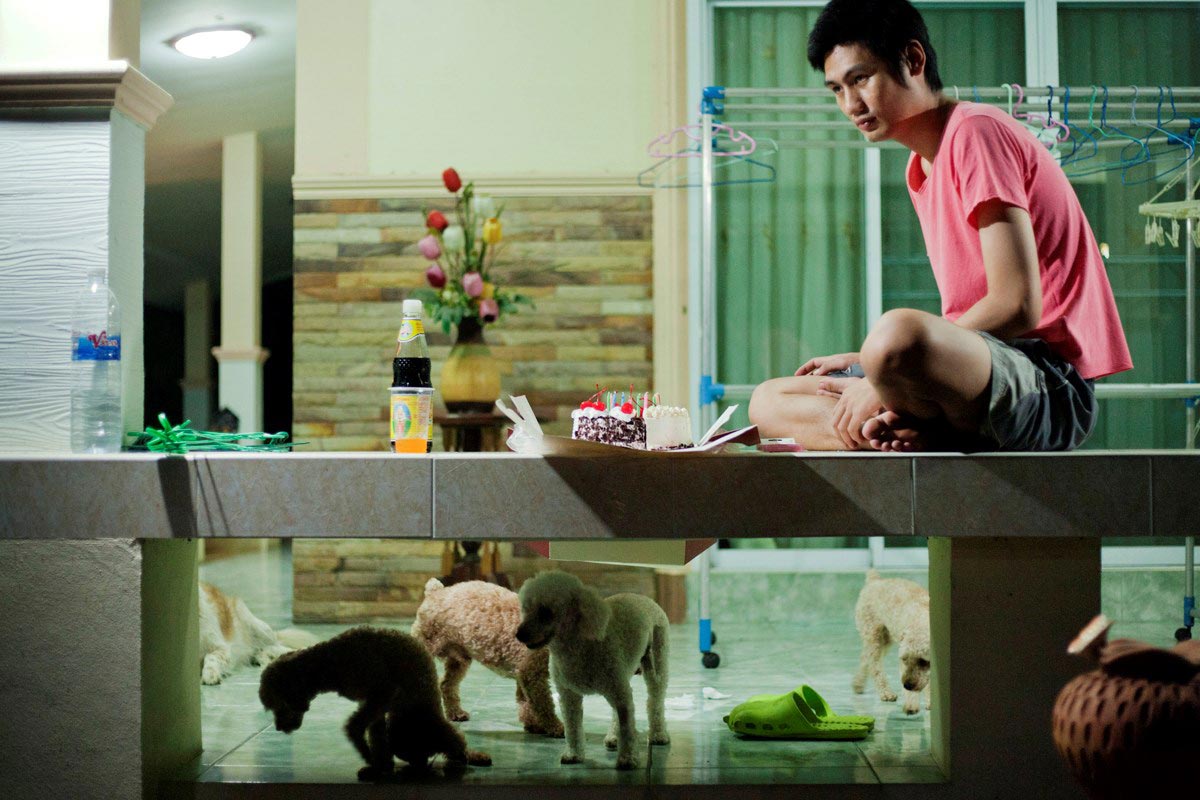 Many reasons explain one's decision to live with animal companions: because of a personal hobby, of an intense adoration for animals, or even of past breakups. This is a story about people with different choices and different definitions of companionship, but underneath the visible distinction, the familiarity in such loving sentiments shines through. What's so compelling about many of Maika's works is the colorful diversity she could portray for a topic as broad and universal as love. This love is rooted in her intimate approach, an eye for detail and her own need for bonding and connection with the world.
The series was first shot at Foundry Photojournalism Workshop in Chiang Mai, Thailand in 2012 and is still on-going.