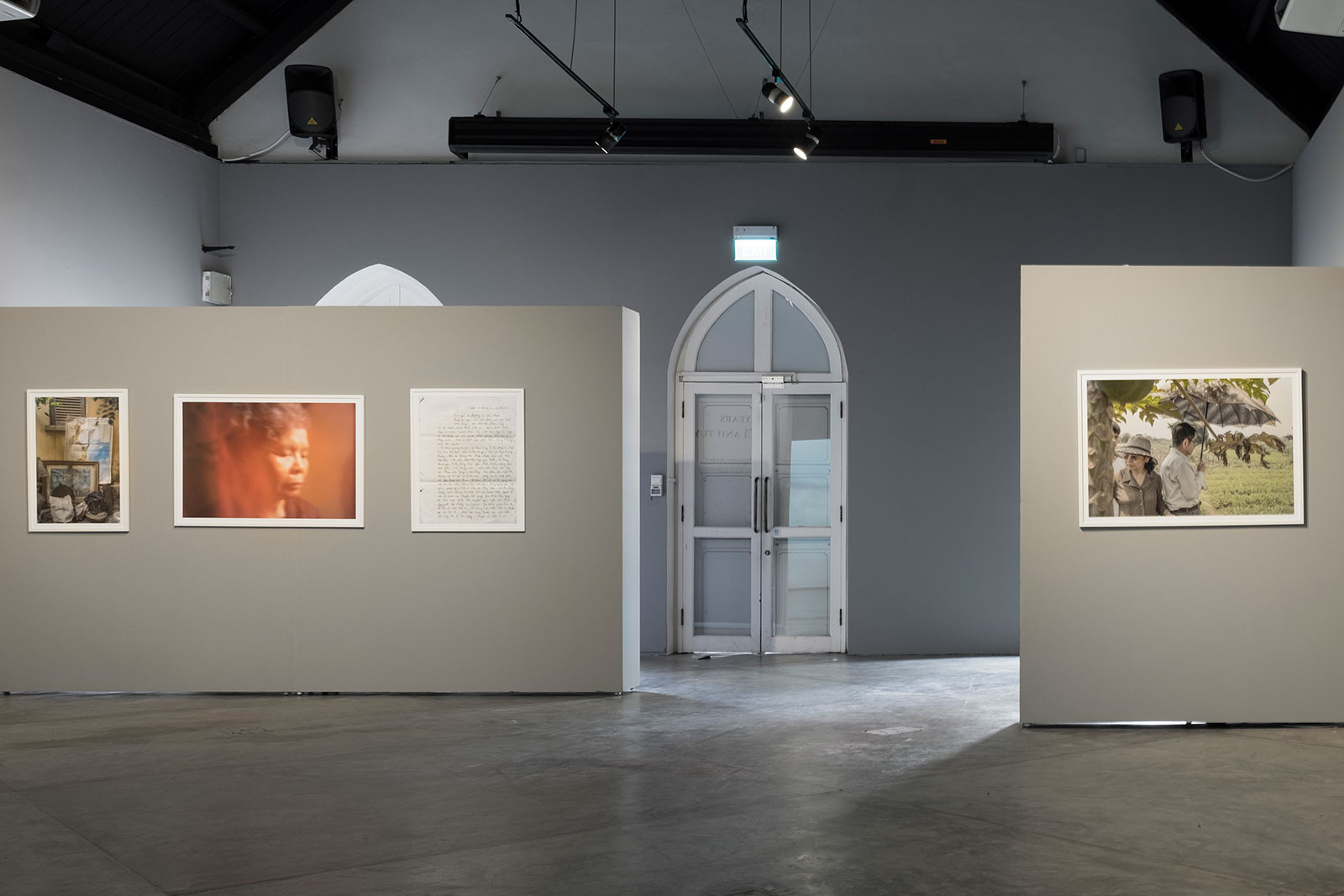 The exhibition 63 Years by Mai Nguyen Anh is a culmination of the inaugural Objectifs Documentary Award. The Award champions Objectifs Center of Photography and Film's mission to broaden perspectives through image making, by supporting original voices in visual storytelling in Southeast Asia.
Let's hear Nguyen Anh's thoughts on his personal project, expanding the practice of documentary photography, and working closely with Sam I-Shan – the curator of National Gallery Singapore. The second Objectifs Documentary Award is receiving applications until May 13. Successful recipients will be given professional and financial support to work on their projects over a 6 month-long period and realize an exhibition in Objectifs gallery.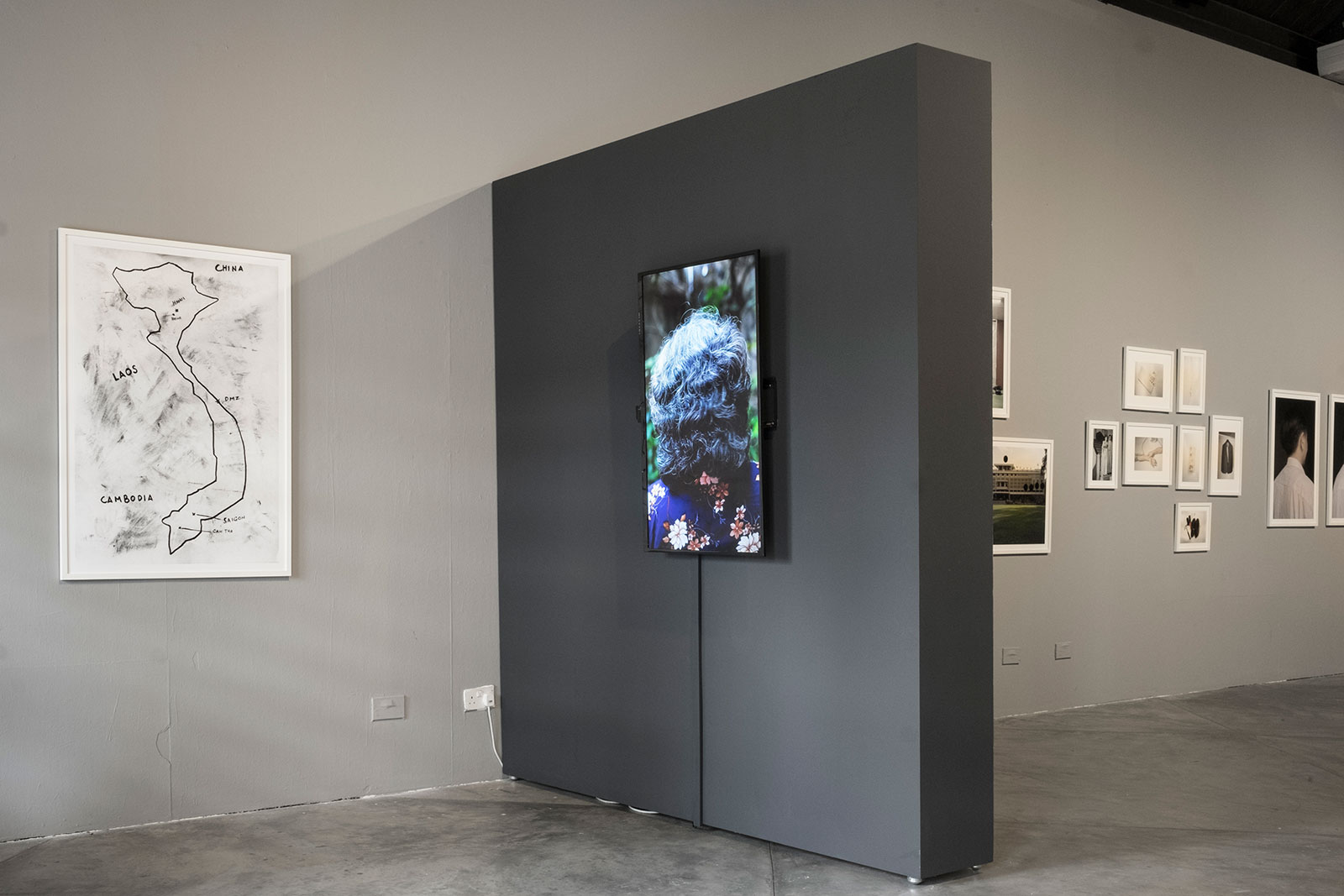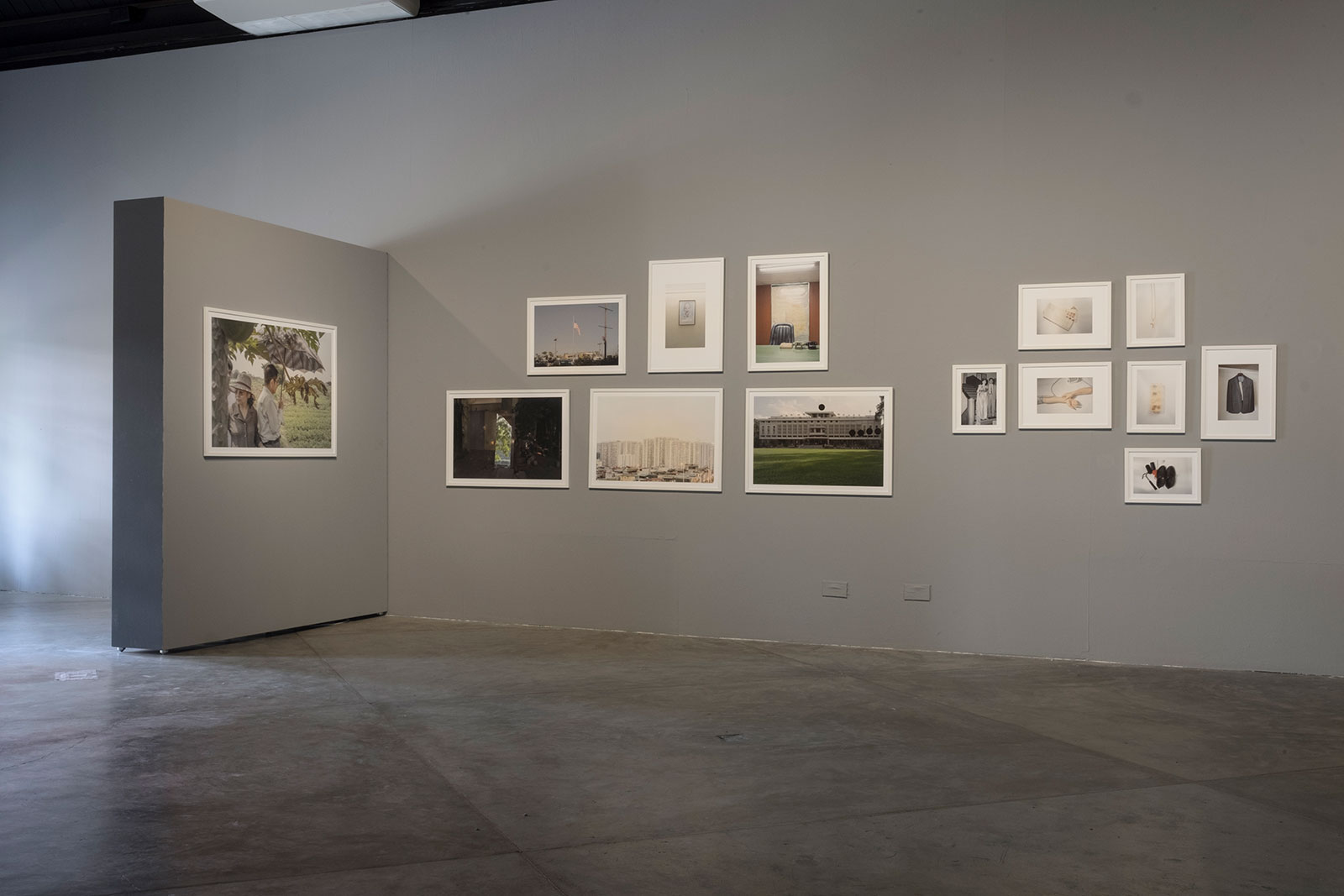 "Mai Nguyen Anh's intimate family history project spans the complex history of modern Vietnam, beginning before the second Indochina War of 1955–75 to the present day. The protagonists are Mai's grandmother, Mrs. Huong Thi Kim Phung, 77, and her older brother Mr. Tuyen Pham, 81, who were parted at a young age in the early 1950s and lost contact for years after, due to geopolitical circumstances that spanned countries and continents. Living in Hanoi, Mrs. Huong received news of Tuyen's survival when he wrote to her from the United States in 1976, where he and his family had escaped to following the Fall of Saigon the year before. In the decades following, they communicated through letters and telephone conversations. She learned about his early life in the south, where he had risen to become a high-ranking official in the South Vietnamese government, and his struggles in America as he and his family adapted to a new way of life as refugees and subsequently citizens. Fearing retaliation from the Communist party and preoccupied with the difficulties of getting by in the US, Tuyen was only able to make a brief visit to Hanoi in 2015. It was then that the two of them were able to reunite after 63 years of separation for the first, but also possibly the last time.
While in Hanoi, Tuyen was introduced to other relatives, including Mai, who had, since childhood, heard tales about his grandmother's long-lost brother. He subsequently visited Tuyen's home in California, and started to develop this project even as his interest in and understanding of the historiography of war and conflict in Vietnam grew. In addition to his photographs, Mai interviewed his relatives about their memories and impressions of Tuyen, and assembled material from family archives. He staged and photographed scenarios based on some of these collected stories, and documented important snapshots and letters. He also commissioned imagined representations of Tuyen by artists who specialise in ancestral altar portraits, but rather than giving them a likeness of Tuyen, described instead some traits or aspects of his background that resulted in drawings of idiosyncratic visual archetypes."
– From Sam I-Shan's curatorial essay for Mai Nguyen Anh's 63 Years project.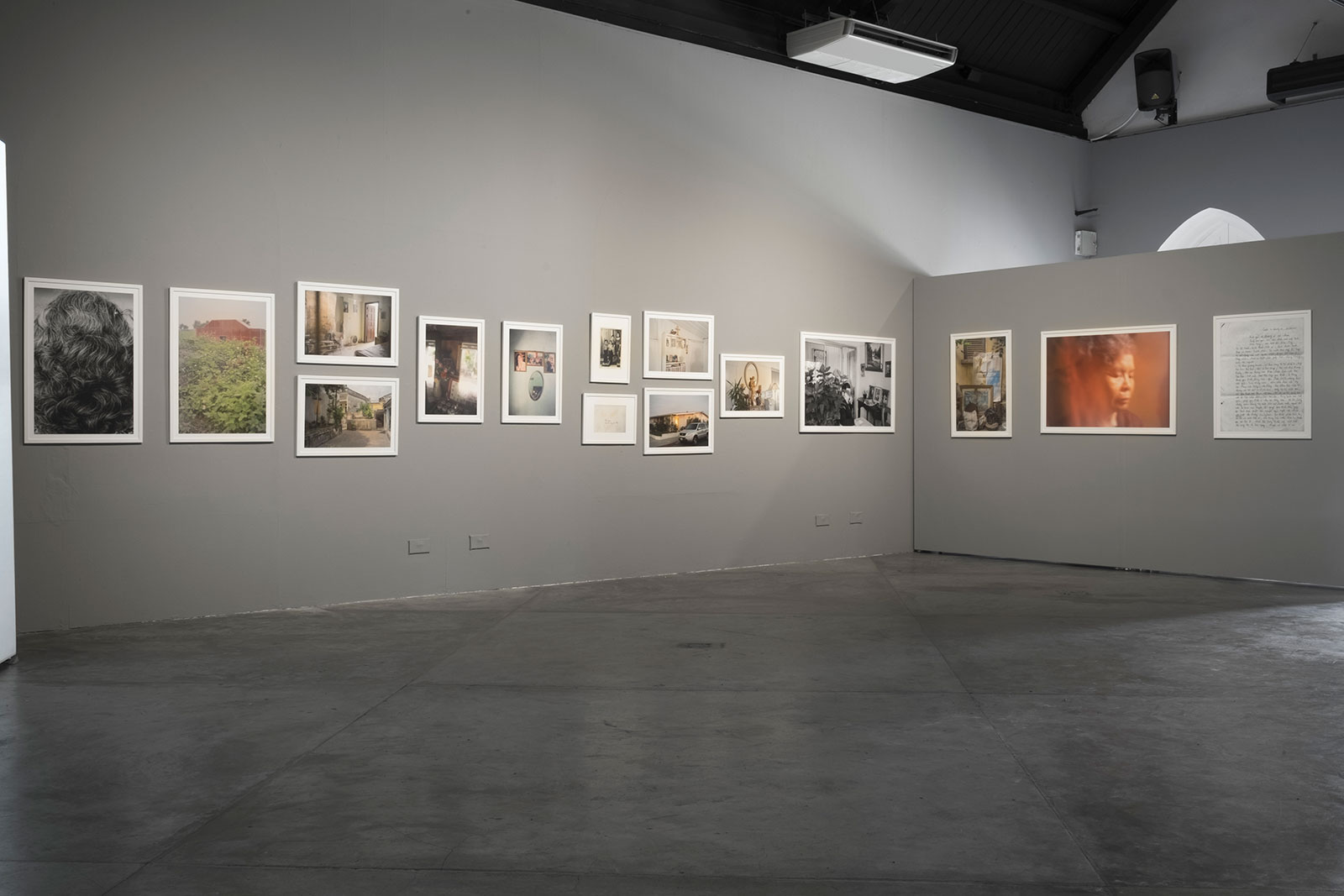 [Objectifs] How long have you been working on 63 Years and what was the genesis for this project?
Since I was a kid, my grandma has often told stories about Mr Tuyen (my grandma's brother) during family gatherings. She mentioned his name so frequently, as if she was afraid we would all forget his existence one day. Yet to all of my relatives and me, Tuyen was still just a distant figure. All we had ever known about him was through grandma's words and his letters. We never thought we would meet him in person nor did we have any feelings for him.
So when Tuyen came back to visit for the first time in 2015, part of me was curious to find out who he is in real life. The other part was overwhelmed by grandma's emotion and her reaction after the reunion. These were the starting point for this project.
What are some of the challenges you faced in pursuing and presenting this project? Has it evolved along the way? Is your approach and the various mediums used typical of your process, or new / specific to this project?
There were many "tiny" obstacles along the way, such as raising funds, applying for scholarships so I could travel to the US, persuading my relatives to talk truthfully about what they think about Tuyen, etc.
However, I guess the biggest challenge for me was to overcome my own close-mindedness in photography and embrace its most important ability: the ability to walk on the edge of reality and fiction.
In the beginning, I photographed extensively using a journalistic approach. I carried on photographing Tuyen the same way when I had a chance to go to the US. However, once I came back to Vietnam, I was stuck with three separate stories, which were about my grandma's life, Tuyen's life, and Tuyen's visit.
I had no way to connect the stories together nor did I have any way to show my relatives' mixed thoughts and feelings about him.
I struggled with the project for quite a while and almost dropped it in 2016.
Then I realised that all this time I had simply been trying to capture what is in front of my camera. Yet the actual story isn't factual or visible. It lies within my family members' imaginations and expectations. This realisation evolved the series in so many ways and opened up a new idea for me: documenting fiction through the use of various mediums. This was my first time experimenting with so many mediums and definitely not the last.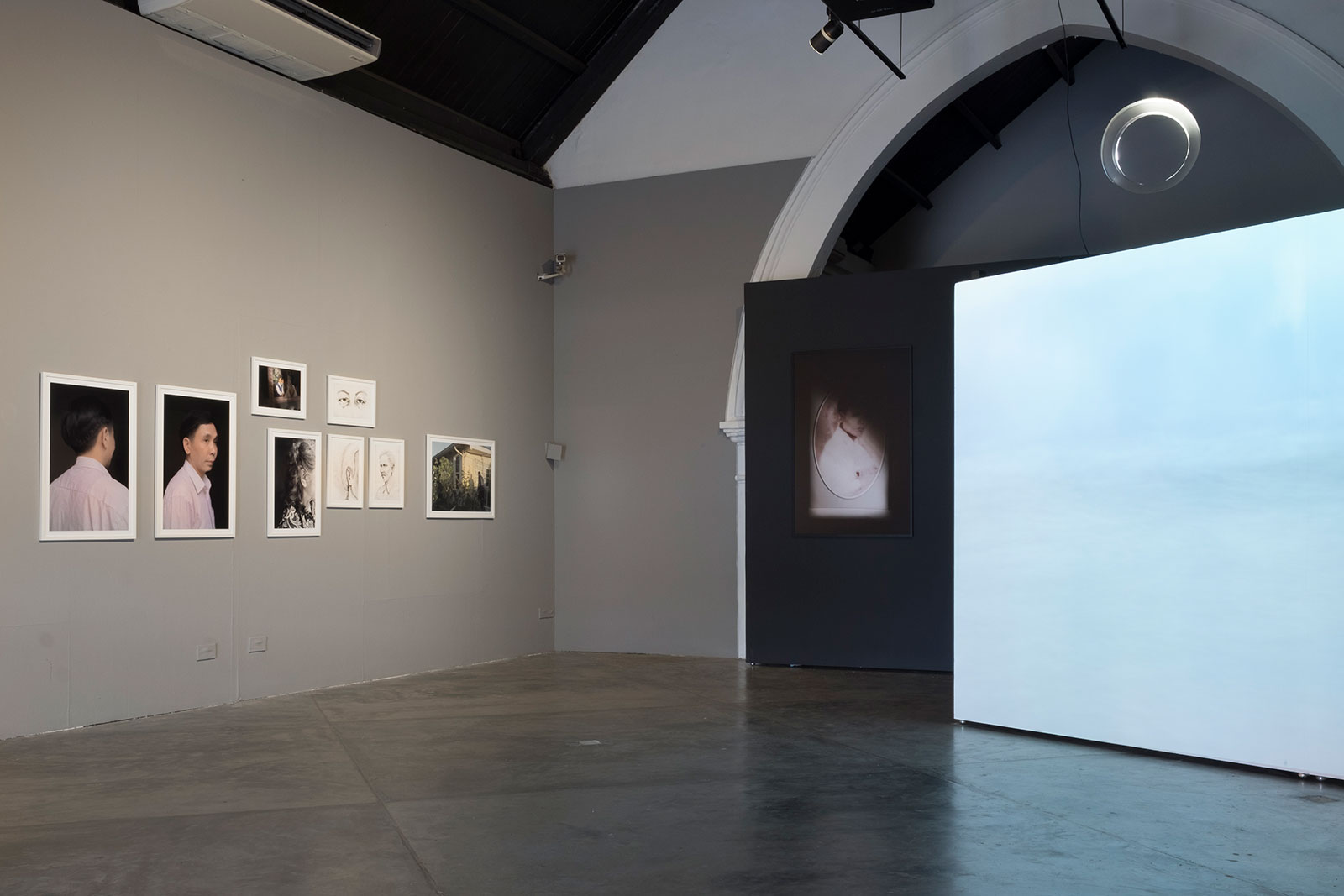 How have your family members responded to this project, including the subjects primarily featured (your grandmother and her older brother)?
Tuyen seemed indifferent when I told him about the project. But he was interested in sharing about the past, his hardship, and the war.
On the other hand, the other family members were all very excited. Though they do not fully understand what I am doing, they encouraged me to carry on. My aunts and uncles did tell me that the interviews and photographs help them see Tuyen differently and understand him better.
However, I was most surprised by my grandma. As mentioned earlier, I was overwhelmed by her emotion and reaction.
Before meeting Tuyen, she was very excited and enthusiastic about me photographing them. She talked a lot and I had never seen her so happy. Yet after meeting him, she became very quiet. I rarely heard her mention his name again. She also lost interest in seeing my new photos.
I am not sure whether it is due to her life-long wish being finally fulfilled or that Tuyen in real life is far different from Tuyen in her mind. So once they met, perhaps she realised that despite being related by blood, there is an unbridgeable gap between them to be siblings/family again.
How was your experience working with curator Sam I-shan on this show, as a recipient of the inaugural Objectifs Documentary Award (Open Category)?
Prior to the Objectifs Documentary Award, I had never worked with a curator. So this is a precious experience for me. I learnt many new things, from feeling the space, framing artworks to hanging rules, etc. from I-shan. She is a great curator and is very generous with her knowledge. Besides working, our talks about art in general also help me understand visual literacy more in-depth and fuelled ideas for my next project.
I-shan is also the person who encouraged me to make videos to show alongside the photographs.
I feel like after six months working together, our relationship is no longer that of artist-curator but I think of her as my mentor.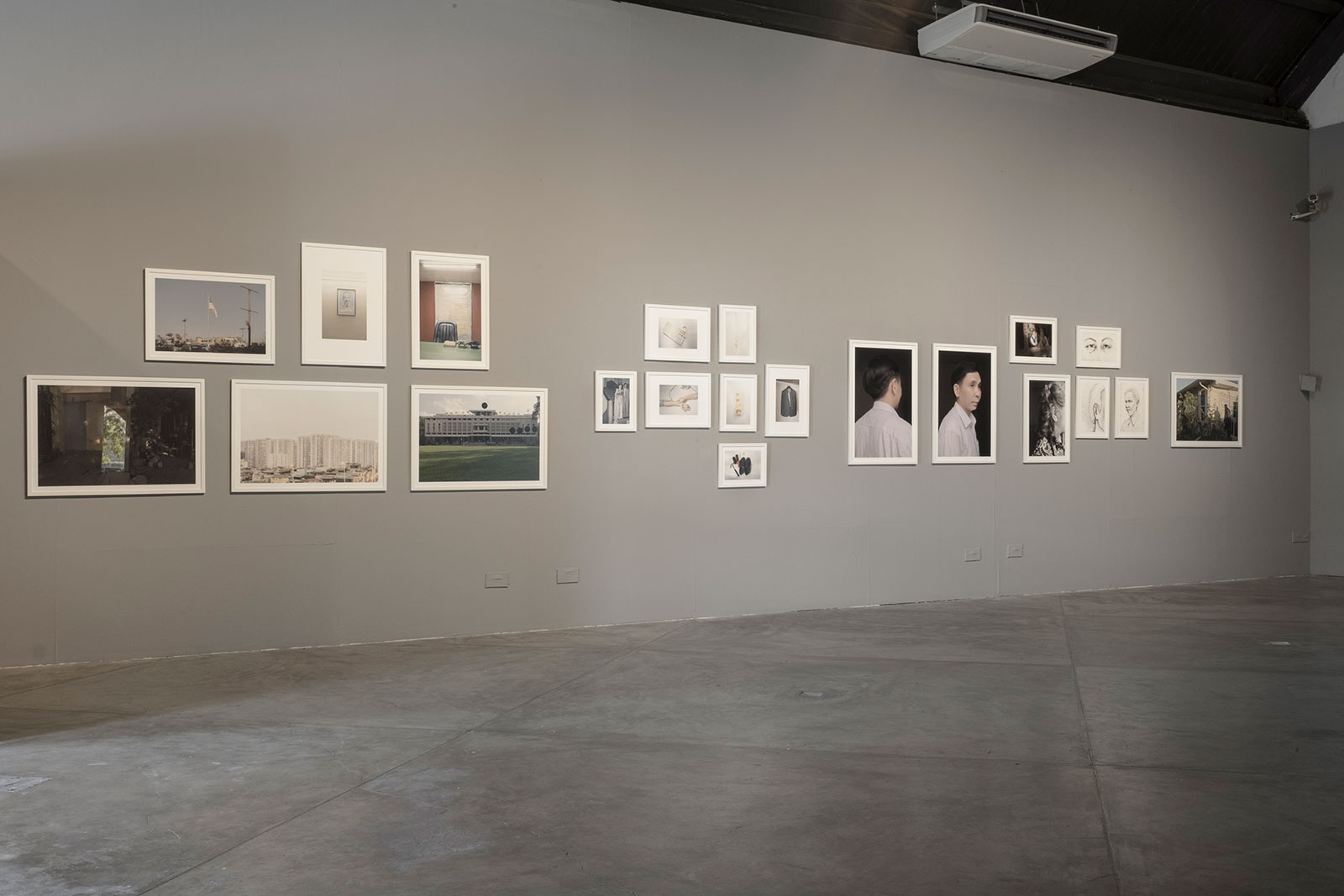 Has this opportunity influenced your vision for the future of this series, or for other projects you're pursuing / your photography practice?
For this series in particular, I am extremely grateful that the grant has helped me to finally finish it and realise it in an exhibition setting. I also got interested in making videos and moving images while working with I-shan. So I think it might be a new direction for me in the future.
Moreover, personally speaking, being chosen as the Objectifs Documentary Award recipient means a lot more. I have been working on this series for almost four years. During this time, there were many times I doubted my own ability and wanted to give up. Hence, knowing there are people willing to give me a chance makes me believe in myself and keep on doing what I am doing in the future.
Is this your first time sharing this project with an audience outside of Vietnam? What do you hope they will take away from it?
This is my first time ever sharing this project.
Though the war is a distant memory and on the surface, our country seems to have reconciled, beneath there are many hostilities and misunderstandings between the Vietnamese diaspora and local Vietnamese.
I worked on this project hoping it will somehow heal the wounds caused by war and create a better understanding between Vietnamese living inside and outside the country.
For wider audiences, I hope they can learn more about the lasting effect of the Vietnam War and how it separated a family from the inside.
For audiences born and raised in Vietnam, I hope they can reconsider the war as a civil conflict, which the local education system calls an American Invasion, wrongly depicting people from the other side as traitors.
On a personal level, this narrative is a memoir of my grandmother's 63 years of waiting. It is a portrait of her long-lost brother, the only living person from her maiden immediate family. Through making this work, I hope to bridge the unbridgeable gap between my grandma and granduncle Tuyen, as well as the gap between my relatives here in Vietnam and my relatives in America.
—

63 Years by Mai Nguyen Anh
Curated by Sam I-shan
Chapel Gallery, Objectifs
13 Mar to 14 Apr
Reposted from Objectifs website with permission.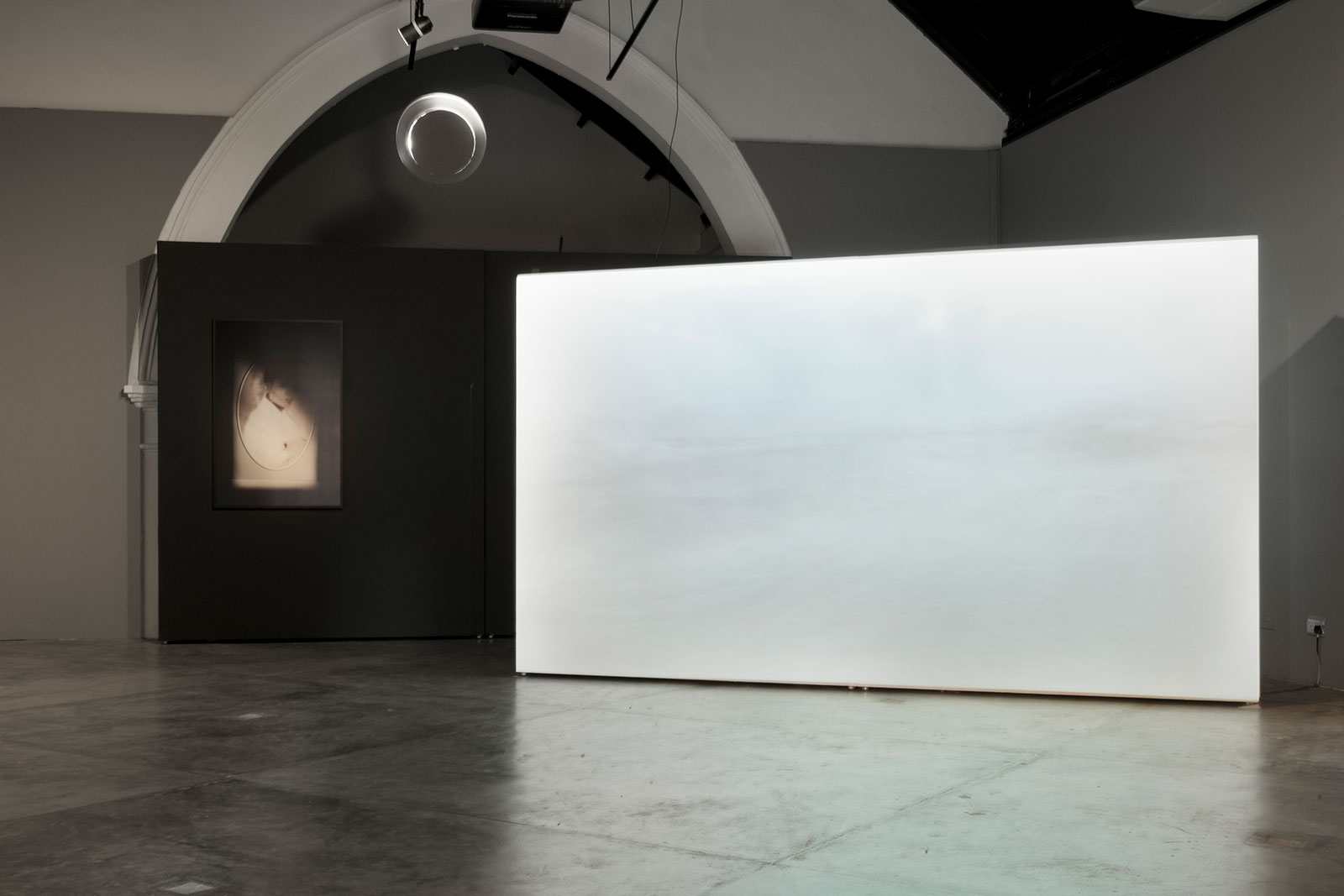 Mai Nguyen Anh is a Vietnamese visual artist who has an interest in contemporary issues. His works are often a mixture of observational and poetic documentary rich with personal investment. Majoring in Economics at the University of Surrey, United Kingdom, his interest in documentary photography led him to work in photojournalism, and he joined VnExpress Newspaper as a contract photographer in 2013. In 2015, Nguyen Anh left VnExpress and has been freelancing for various local news outlets as well as focusing on his personal projects. In 2016, he finished a One Year Certificate at the International Center of Photography in New York and co-founded Matca, an online photography community in Vietnam.
Objectifs Center for Photography & Film is a non-profit arts space dedicated to photography and film. Our mission is to broaden perspectives and inspire through the power of images. They present a year round programme of exhibitions, screenings, workshops, talks and residencies, aimed at fostering dialogue, and advancing the practice and appreciation of photography and film. Find out about Objectifs Documentary Award here.