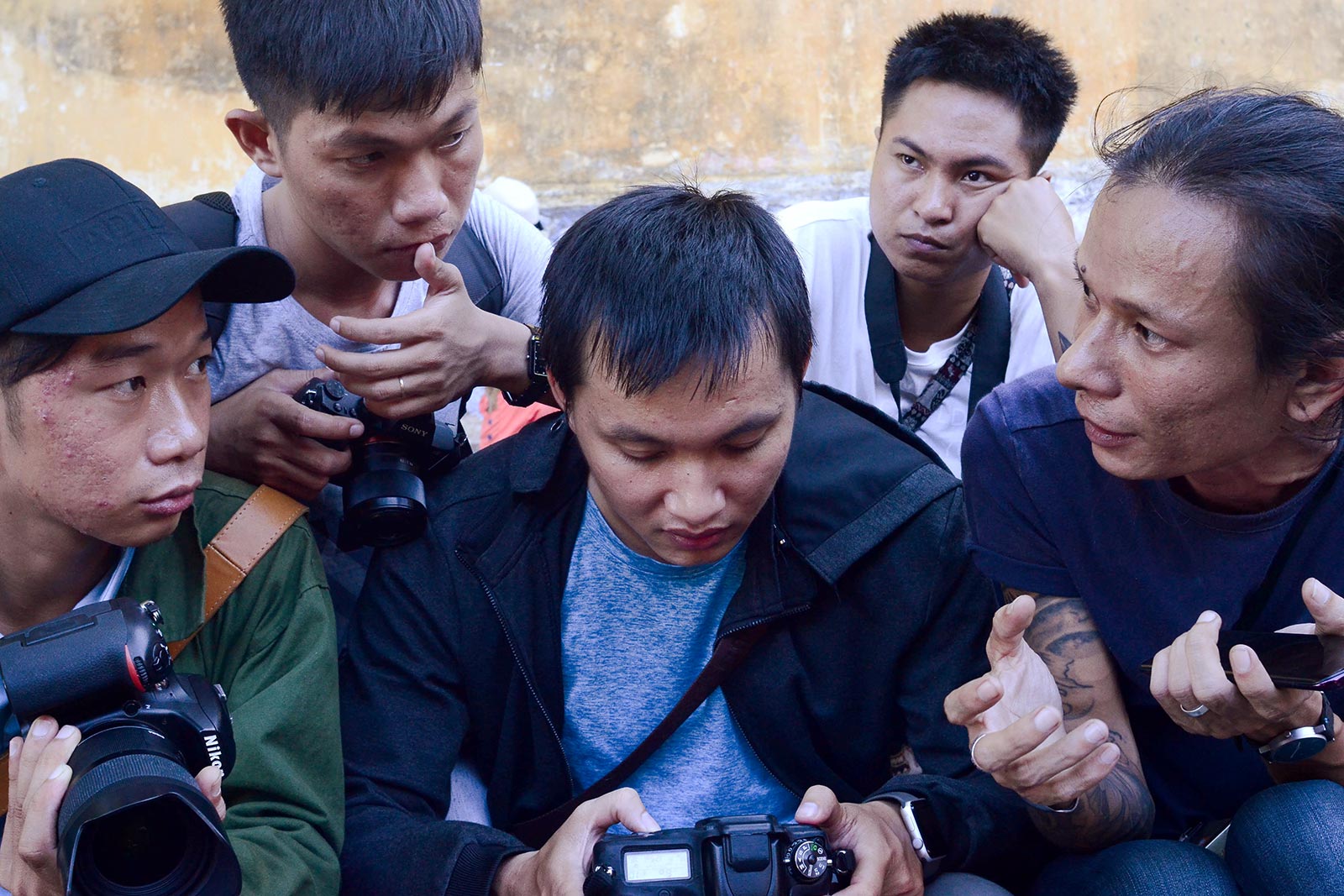 At the beginning of September, I heard news about an upcoming workshop purely about street photography in Hoi An. The workshop is held by Phong Nguyen, a popular name in the community as the administrator of the Vietnam Hardcore Street Photography Facebook group and an avid book collector. I had seen Phong's work on Instagram, and without any prior knowledge of street photography, I decided to register for the course. In four consecutive days, seven participants with no experience in shooting street photography took to the alleys of Hoi An to practice.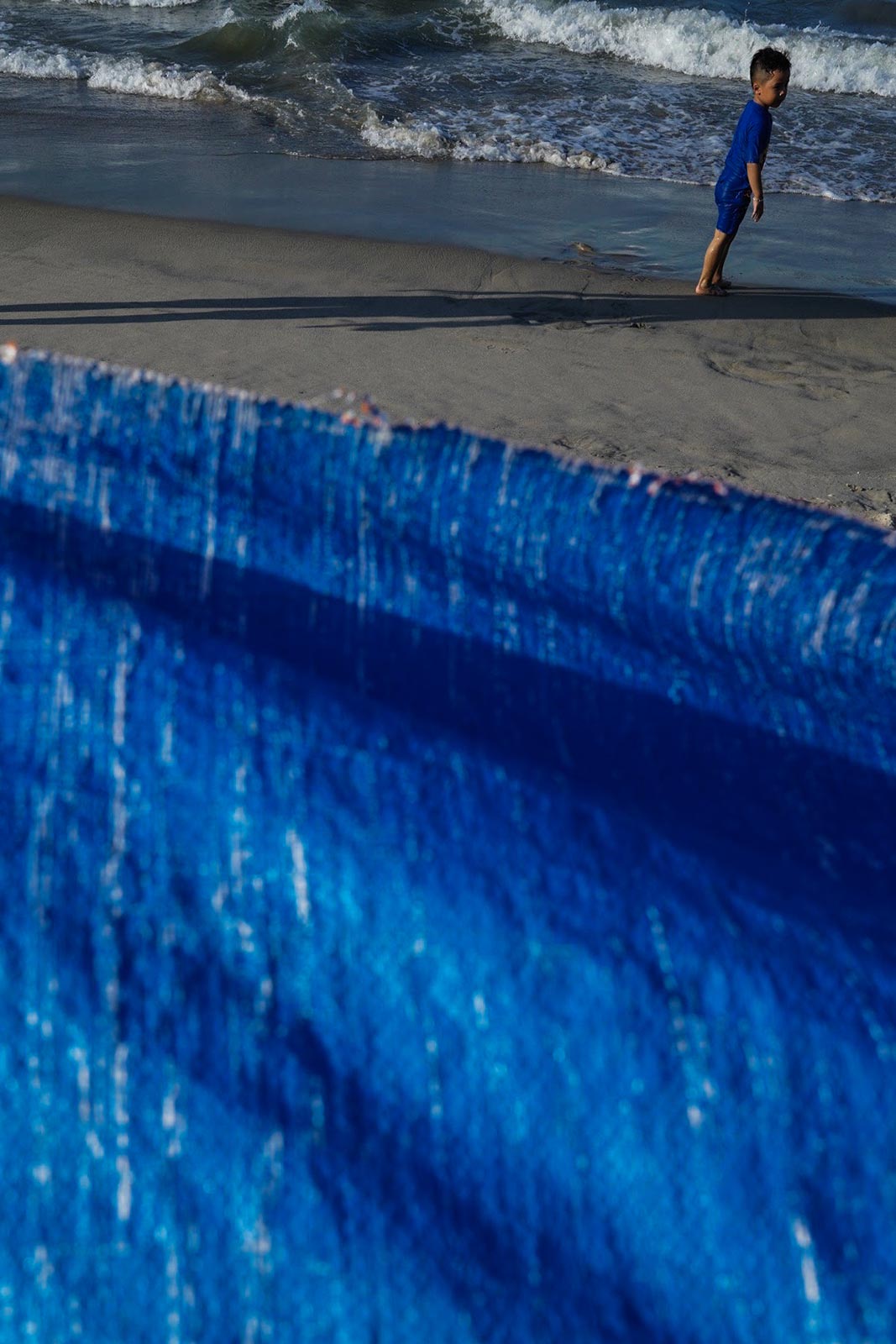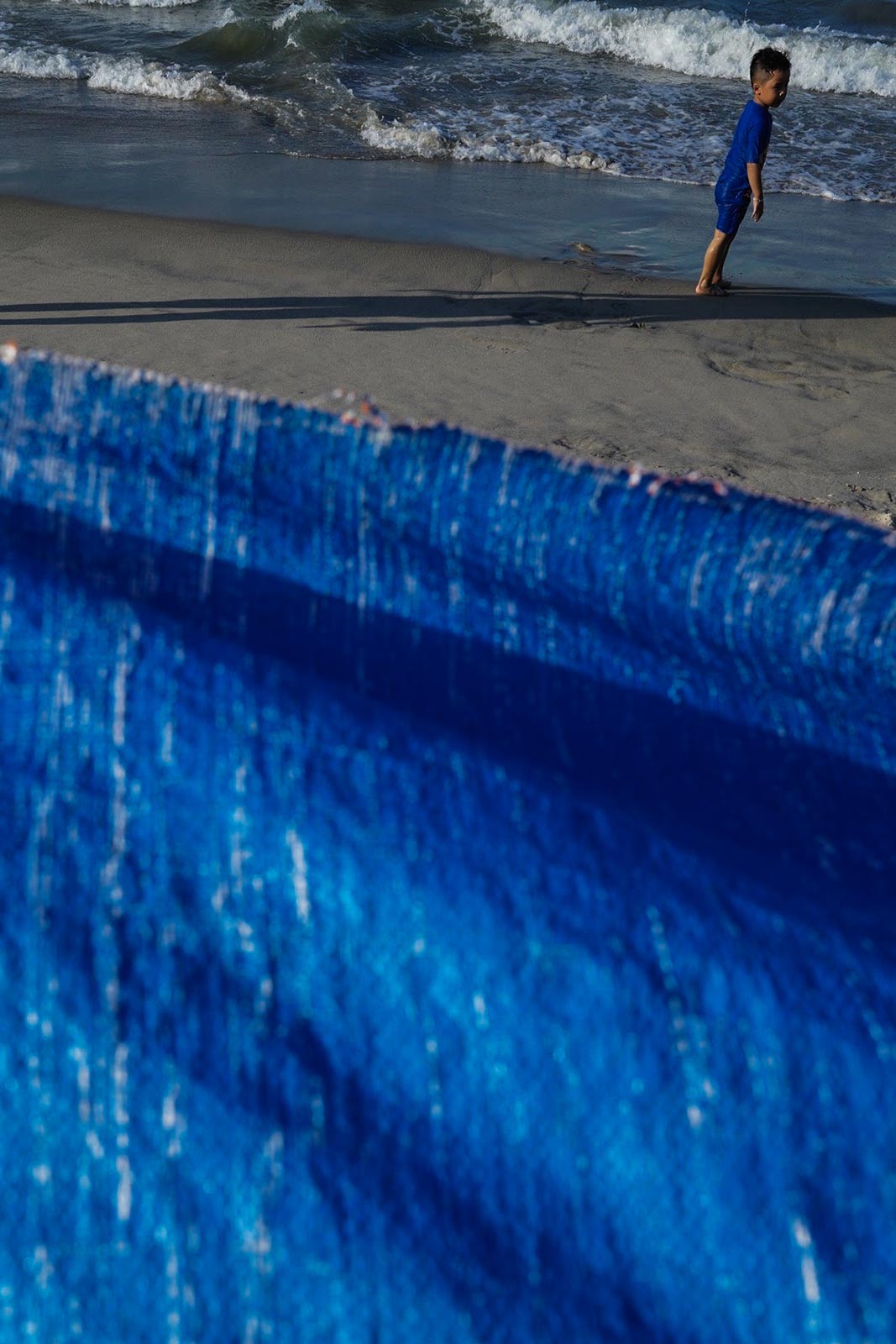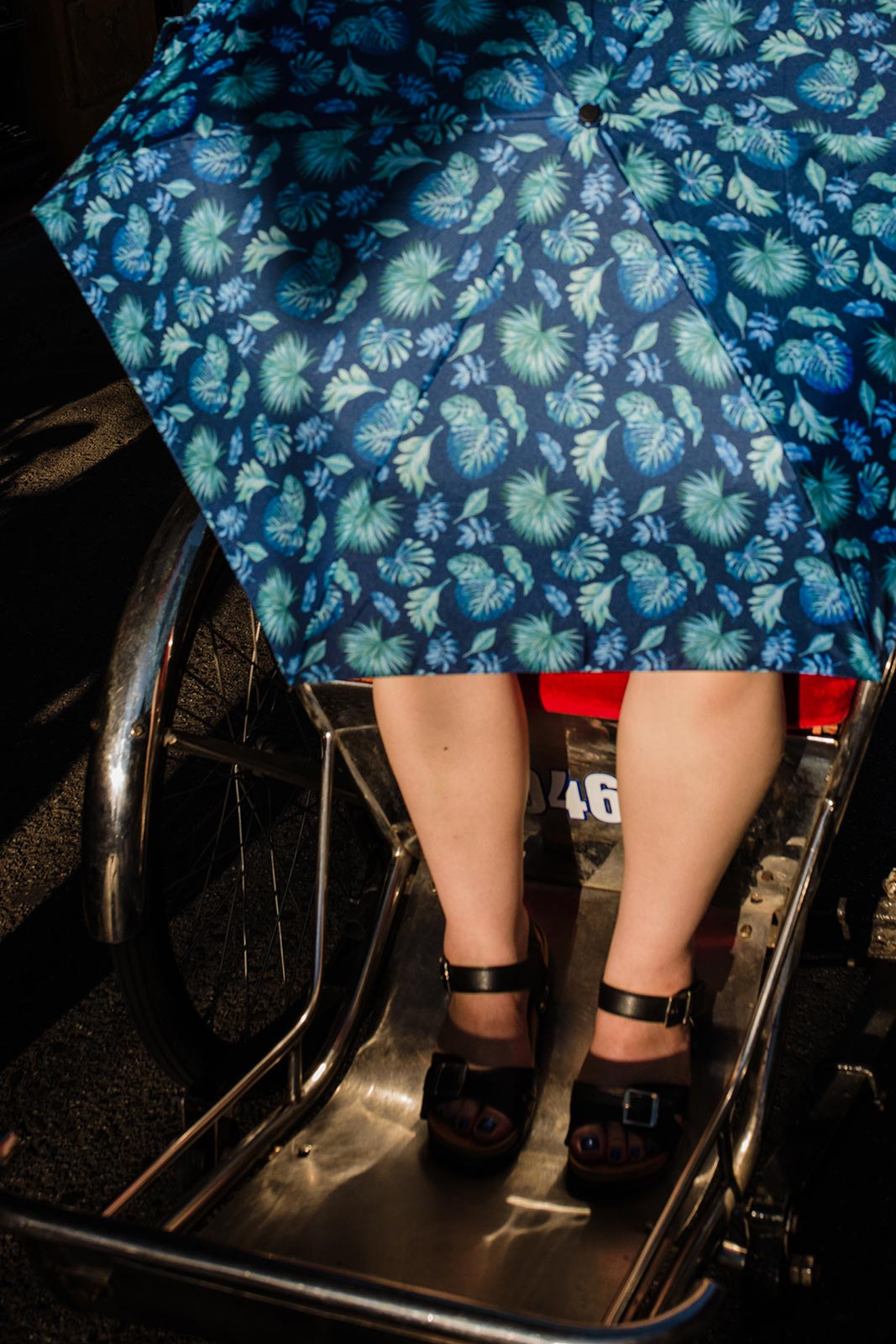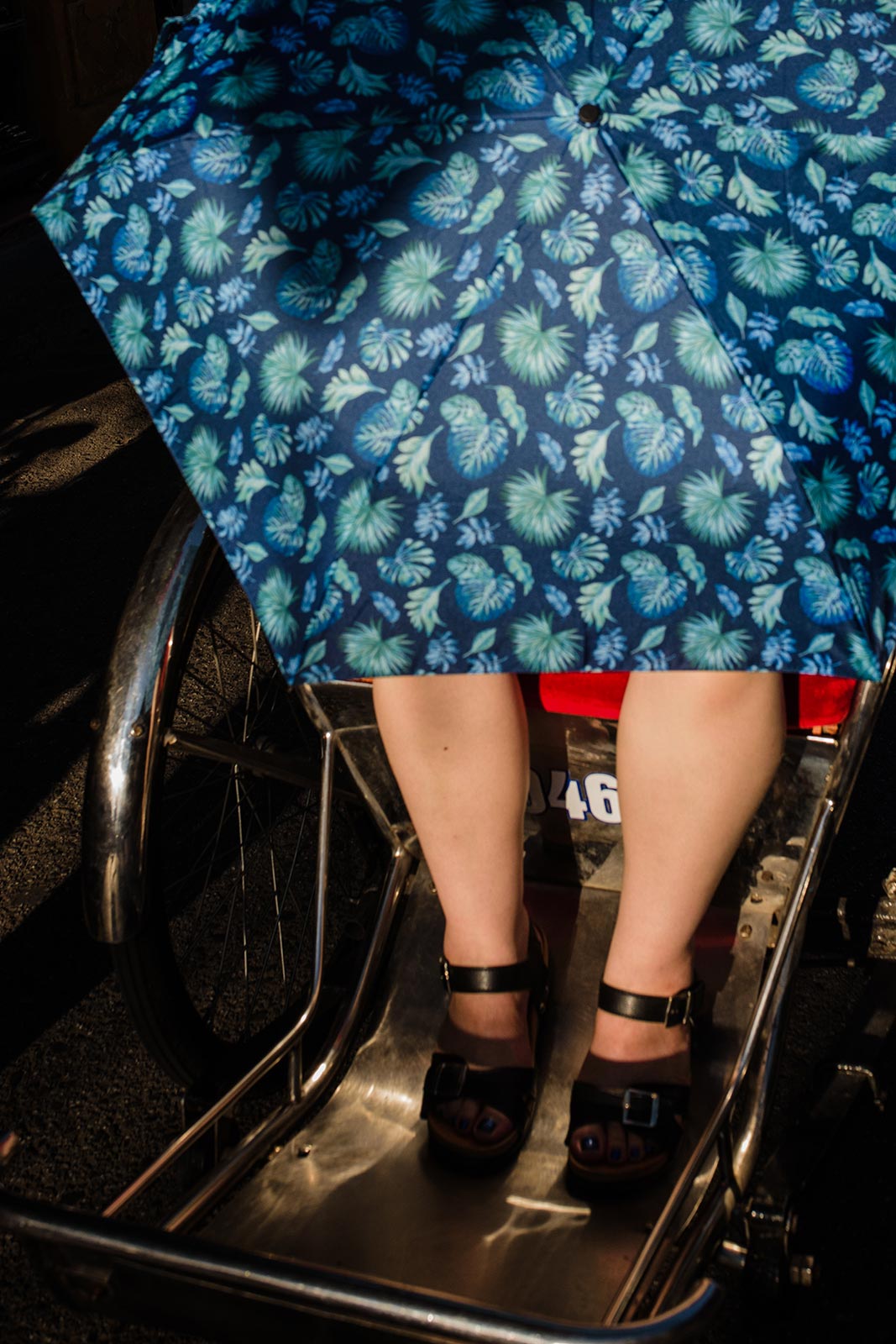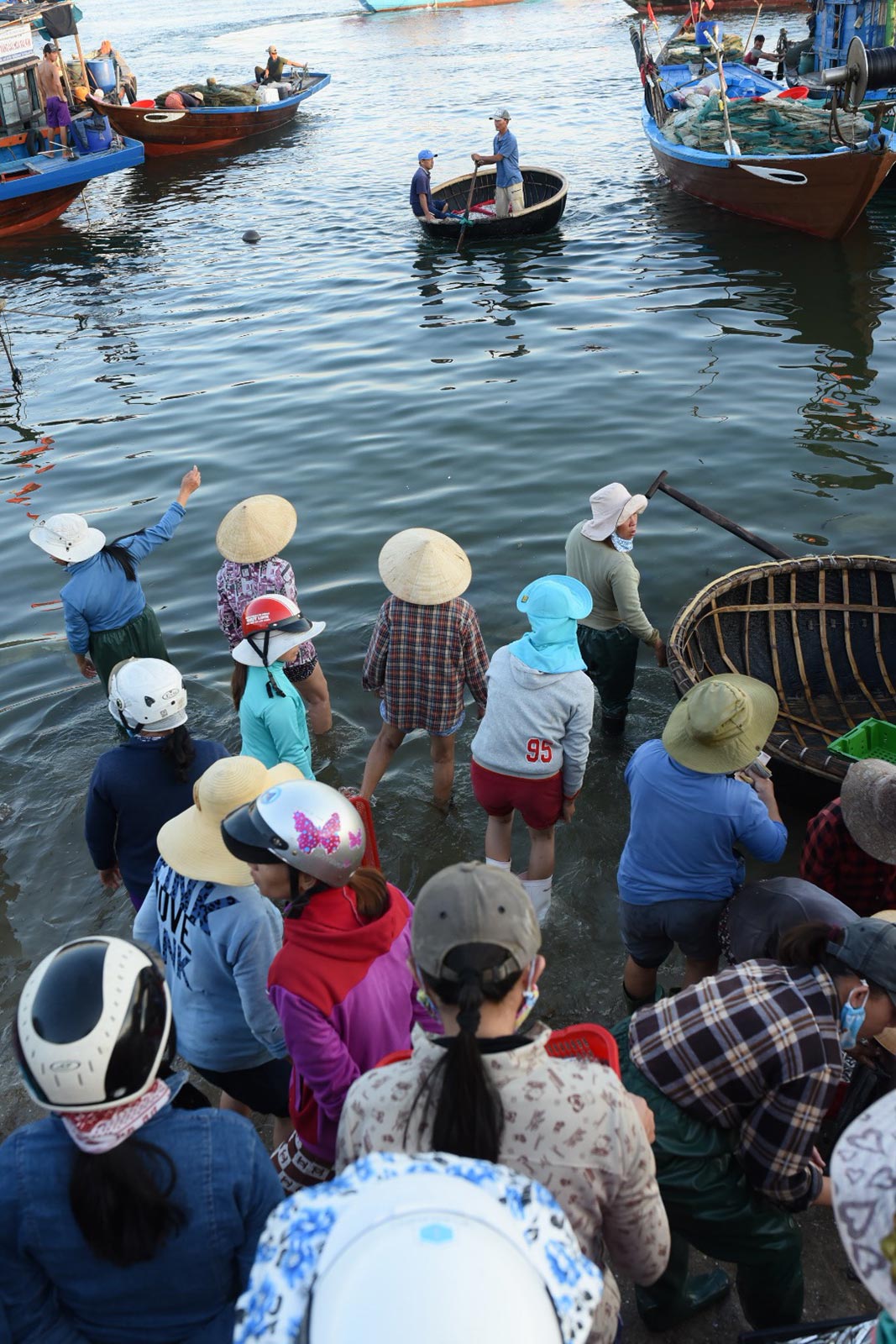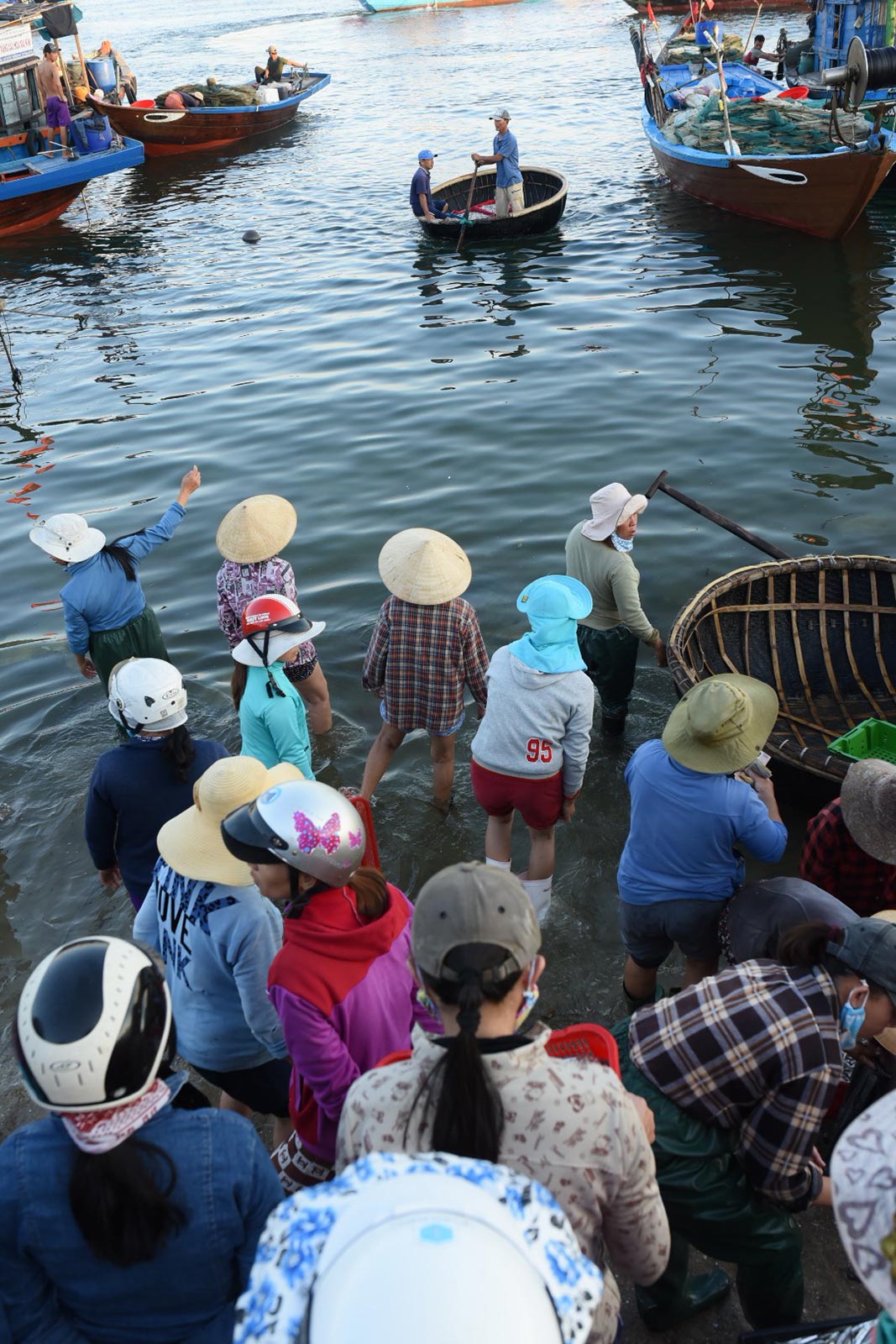 Phong Nguyen has been living and working in Hoi An for ten years now. He has had experience leading mini street photography workshops for tourists in Hoi An Photo Tour & Workshop. Phong speaks about the reason behind the decision to organize his own workshop: "I'm aware that people's definition and practice of street photography are not yet clear. Besides, apart from overrated travel photos following the theme of "precious heritage," in general Hoi An photography is somewhat uninnovative, inflexible and obsolete. Therefore, I think that introducing a new genre is a good way to have a more diverse community". To him, this workshop is a bit more special because it is purely about street photography – a genre that has been able to gain more popularity now, according to Phong.
Excited about the workshop – also my very first photography workshop, I imagined myself sitting in a classroom all day to absorb knowledge, forgetting to ask what the real program would be to mentally prepare myself.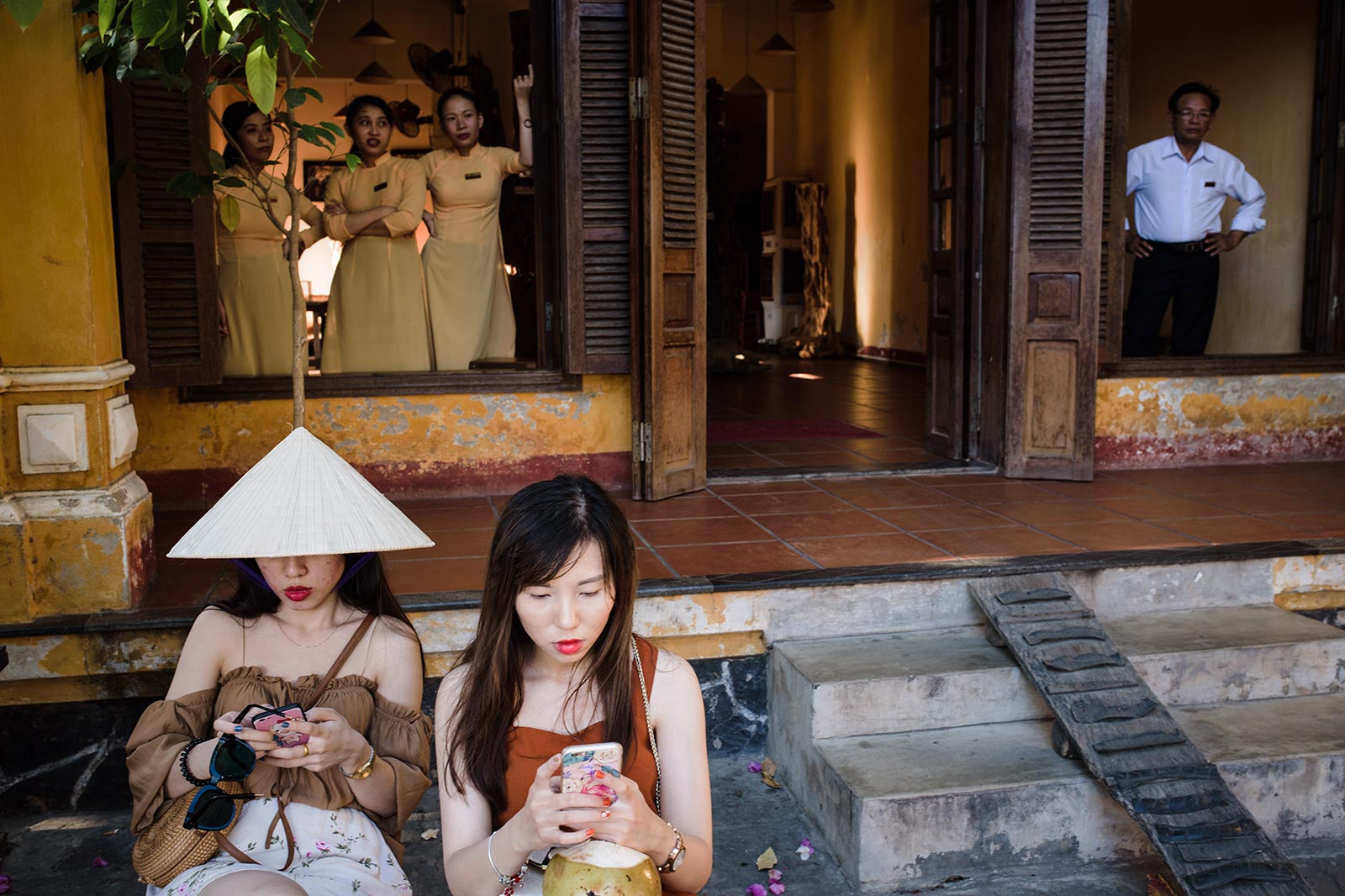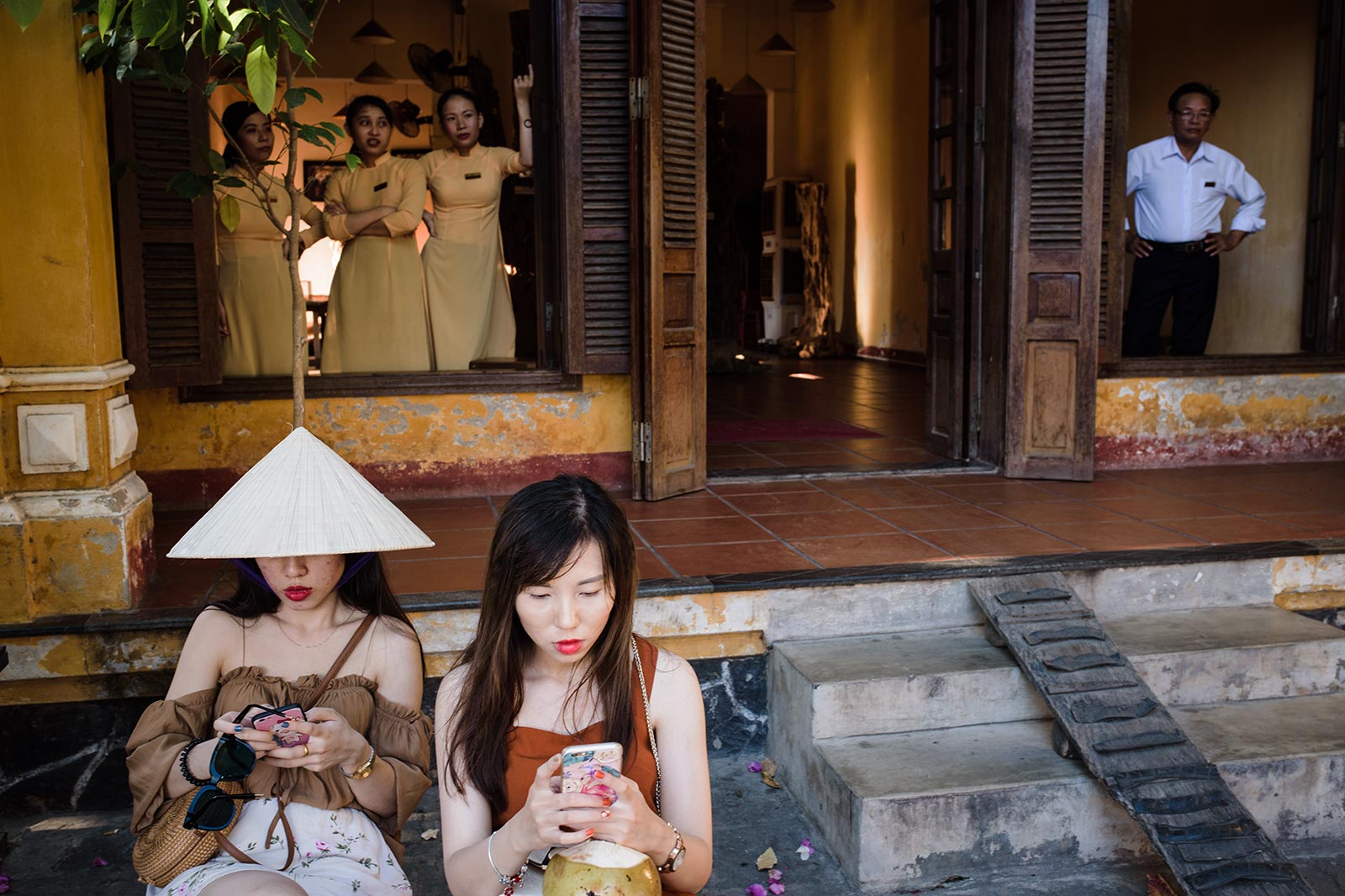 It was not until the first session that I realized we would not sit in the classroom to get lectures, but had to practice shooting in various locations in Hoi An everyday. Things that worried an amateur like me included the anxiety to approach strangers and hesitation over a shot which makes me miss important moments. Yet fortunately, other participants – also newcomers to street photography and I managed to get to the end of the workshop with satisfactory results.
The first day began with introduction of basic definitions of street photography and visual techniques such as juxtaposition, frame in frame, layers or light and shadow. Participants were introduced to iconic street photos by the masters through the instructor's book collection, as well as to fascinating new work by young talents on Instagram. The sunny afternoon of that late summer day was also the first practice session in Hoi An Old Quarters.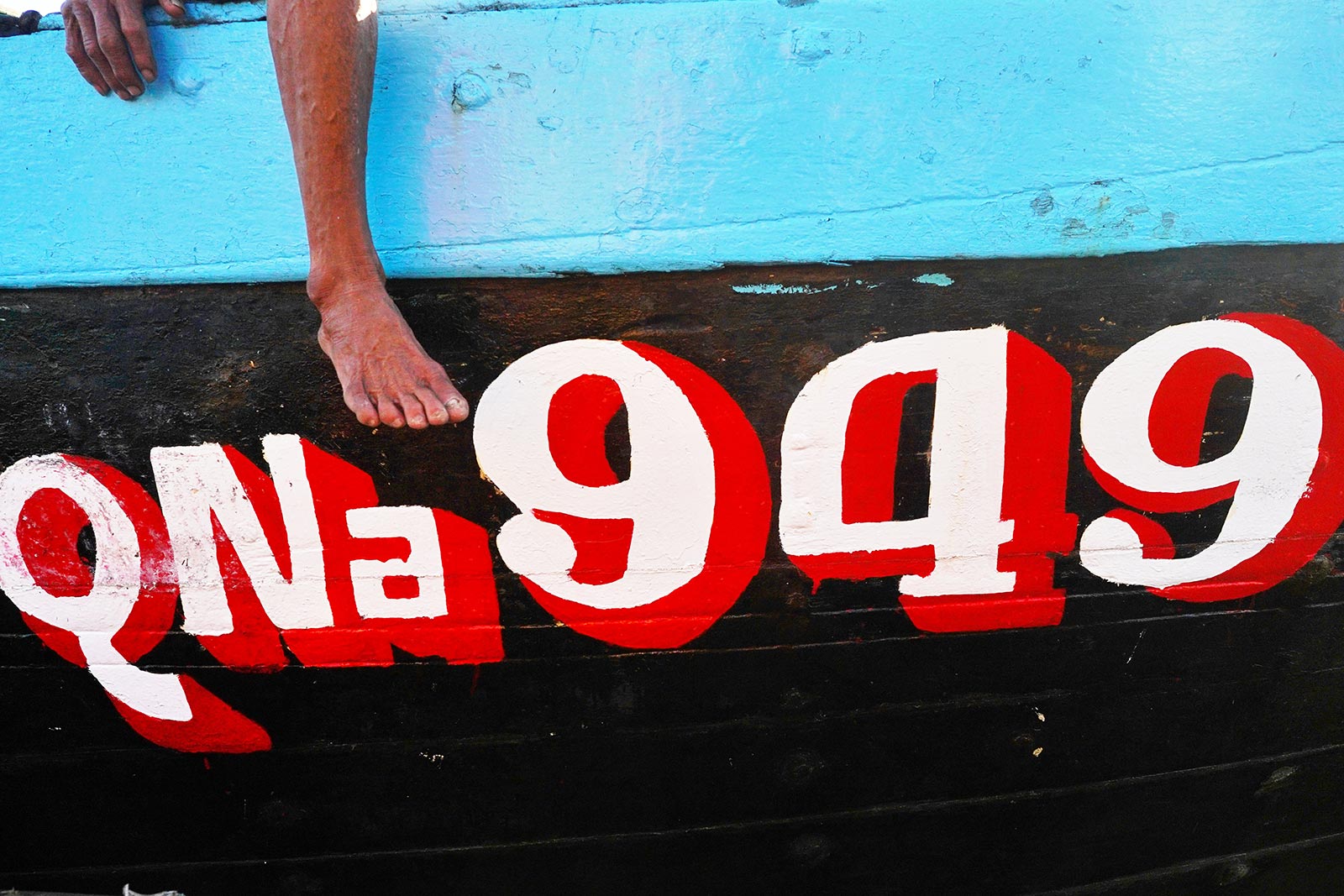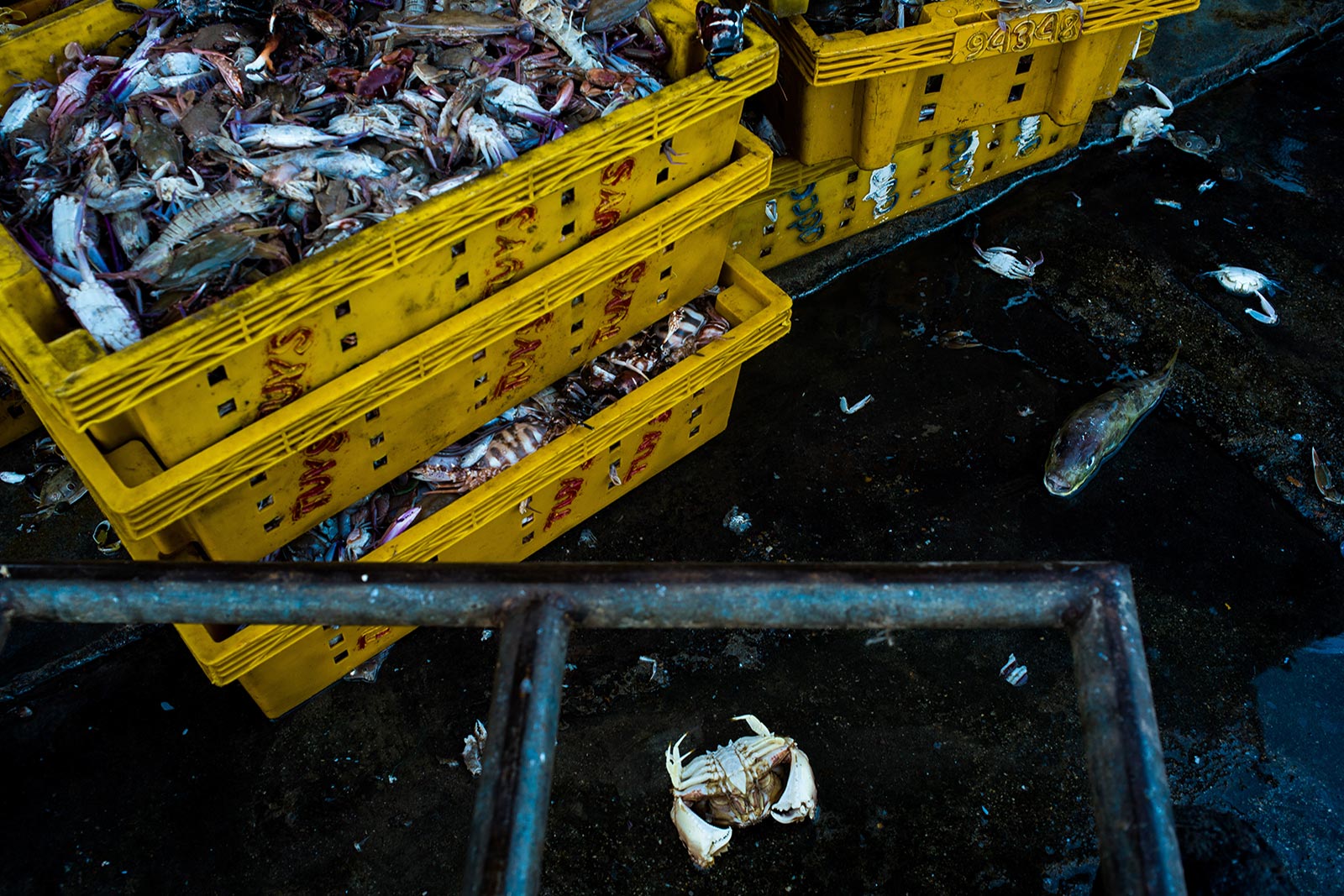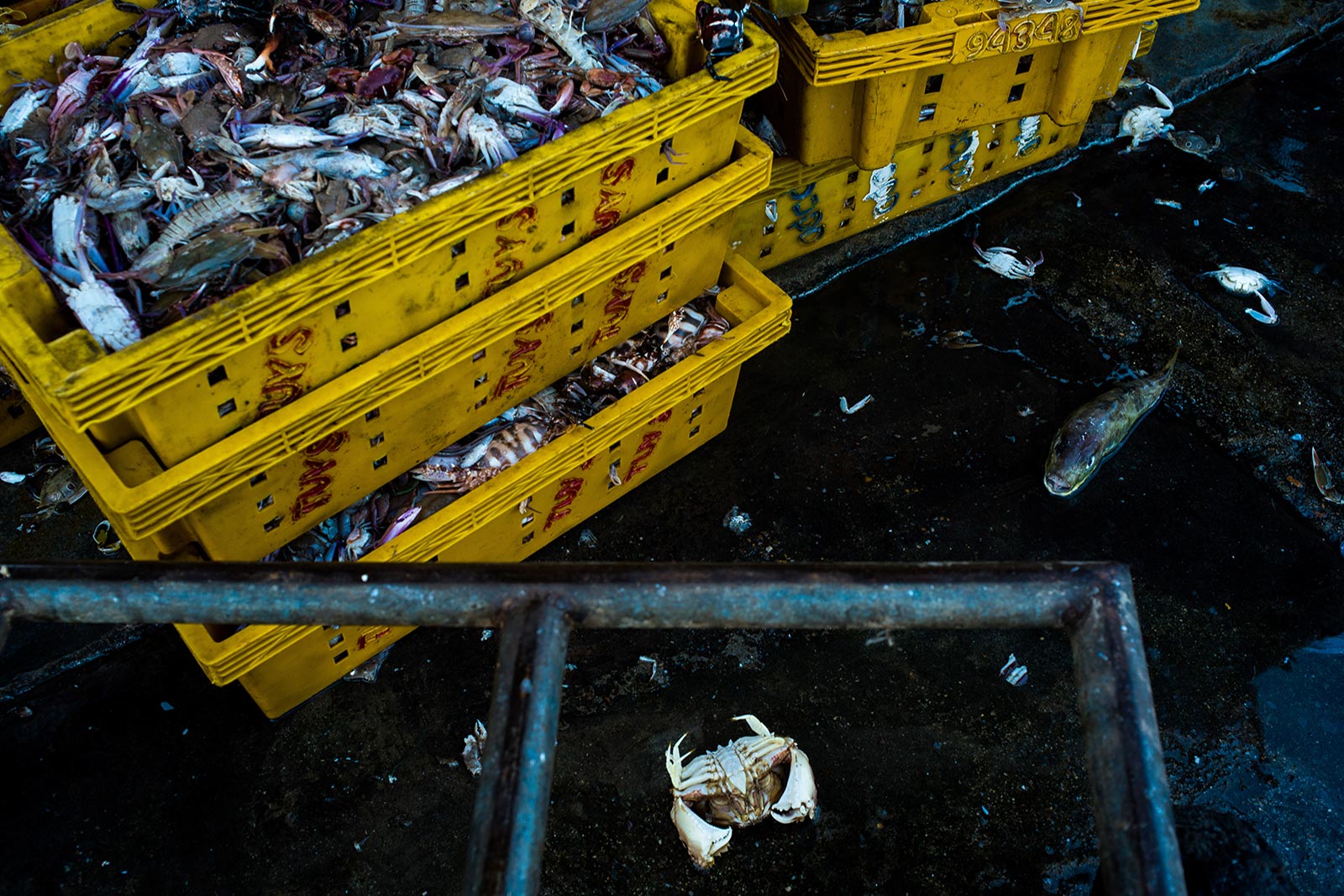 The workshop and the instructor have implanted something inside each participant, which can only be called by one simple yet meaningful word – "street."
As the shooting began, participants got to get their hands on what street shooting really was and realized what needed improvement based on the instructor's quick feedback. Phong always stayed close to observe how the participants shot in order to understand each person more, and he also took photos on the spot to give an example. As to me, through what came up in my photos, Phong immediately realized my problem and suggested that I shoot what better suited my personality, because street photography was not all about approaching the subjects, focusing on faces or using visual tricks.
If the first day came off as a bit overwhelming due to a lot of new information, the second day when an incident in Cua Dai Beach happened was another interesting experience.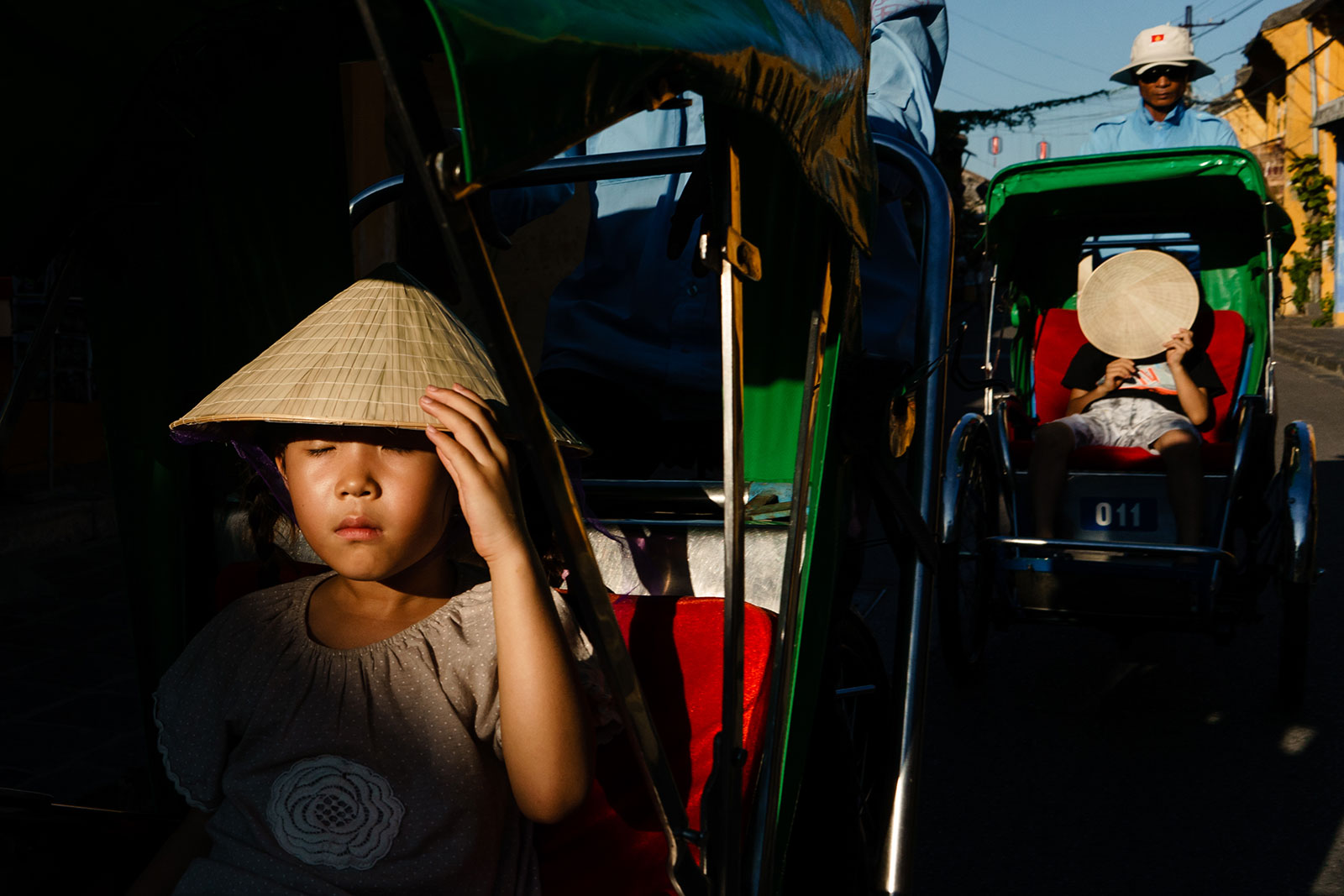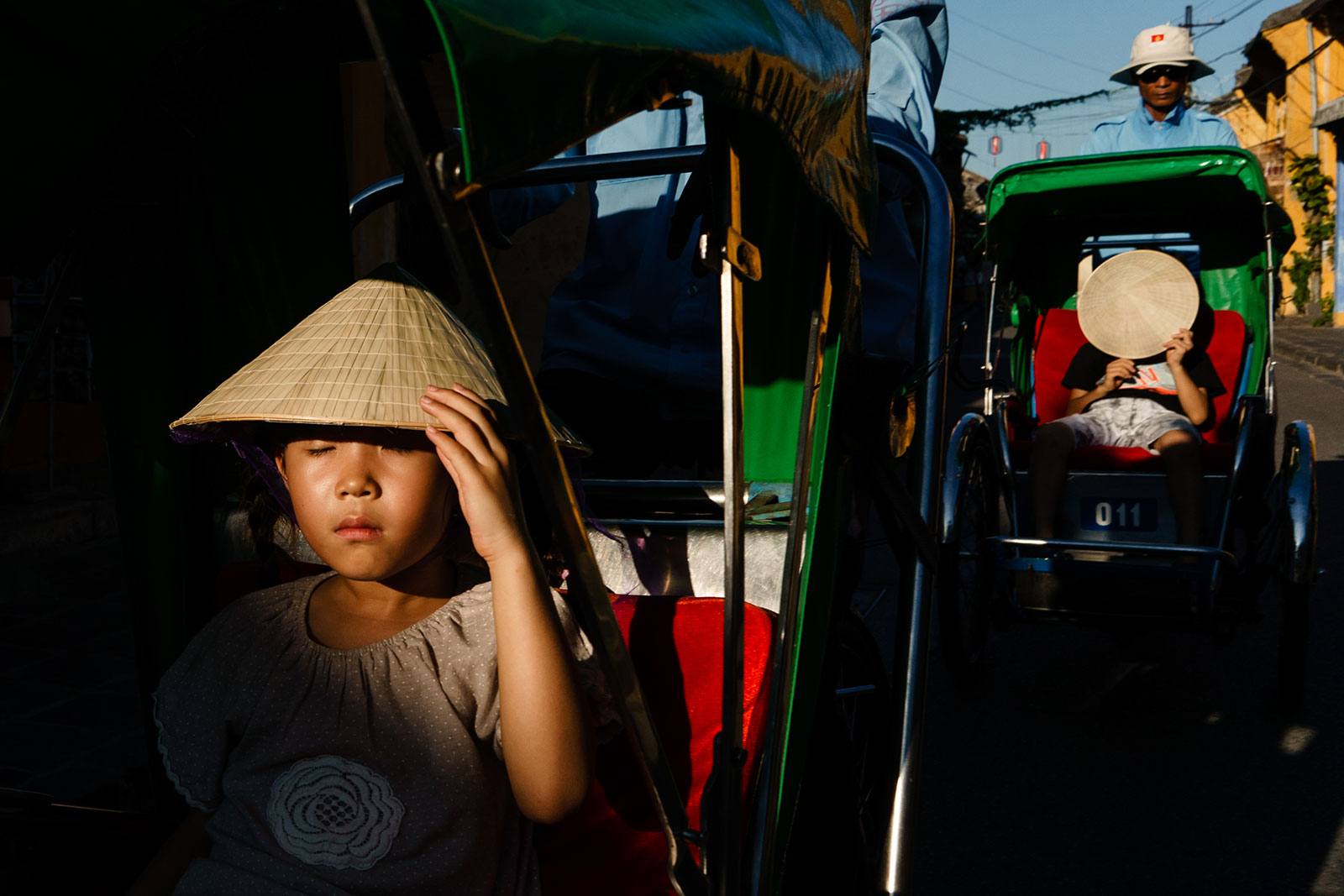 When we were out practicing shooting, a group of female foreign tourists on the beach reacted when they saw a student pointing the camera at them. They came to question, grabbed the camera and deleted a lot of photos, to our surprise and confusion. Phong quickly approached to explain to the tourists despite their strong disapproval.
About the incident, Phong shared from his own experience: "Those "accidents" that stem from the subject's reactions in public actually do happen, the frequency based on the photographer's attitude and experience. Maybe you guys are a bit shocked, but I hope the way I came forward to address the issue and protect your images from being deleted makes a good example for you to understand your own rights when shooting in public places. It's an interesting experience. Incidents like that will happen, but that doesn't mean street photographers stop shooting street life. My advice is brace yourselves for that."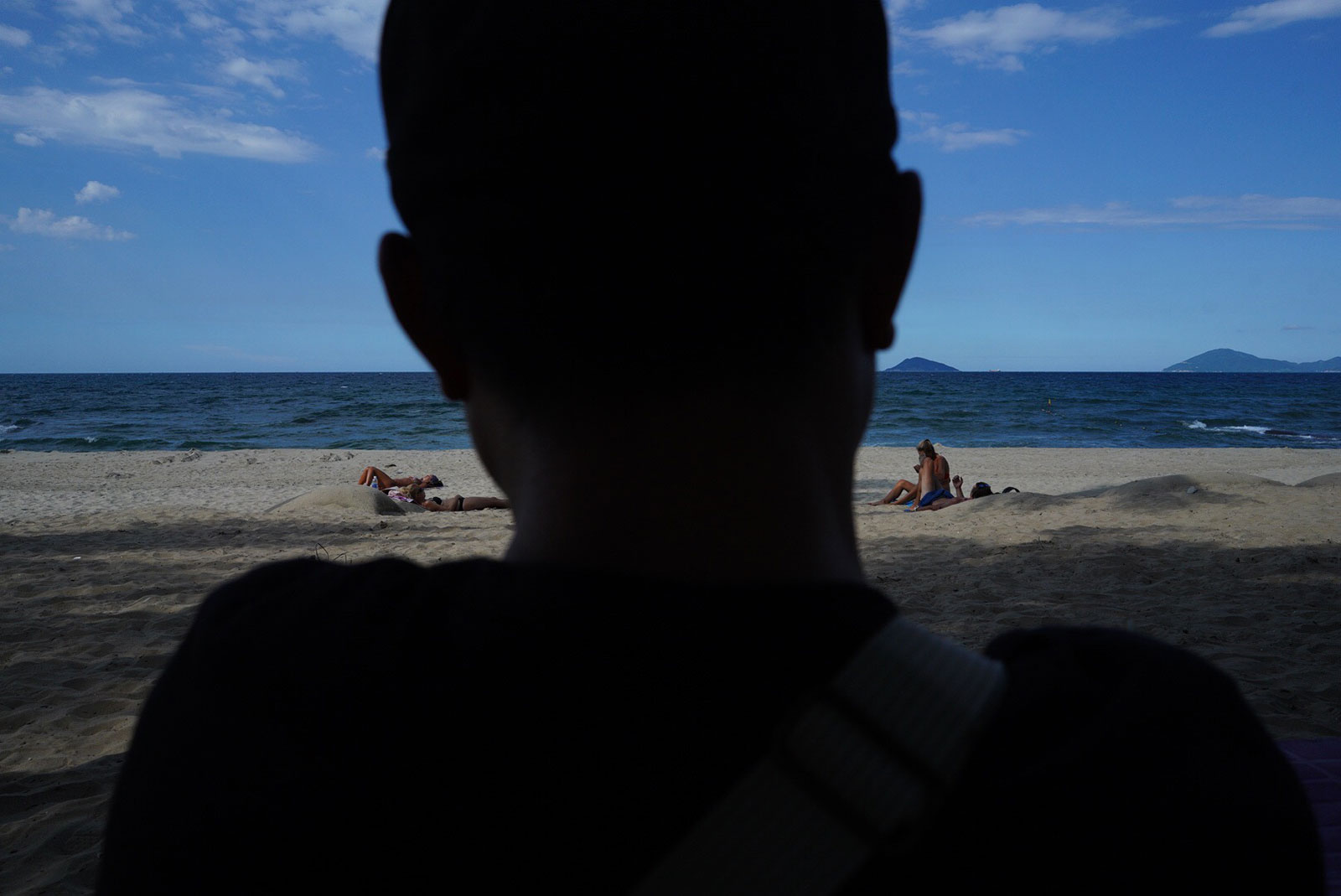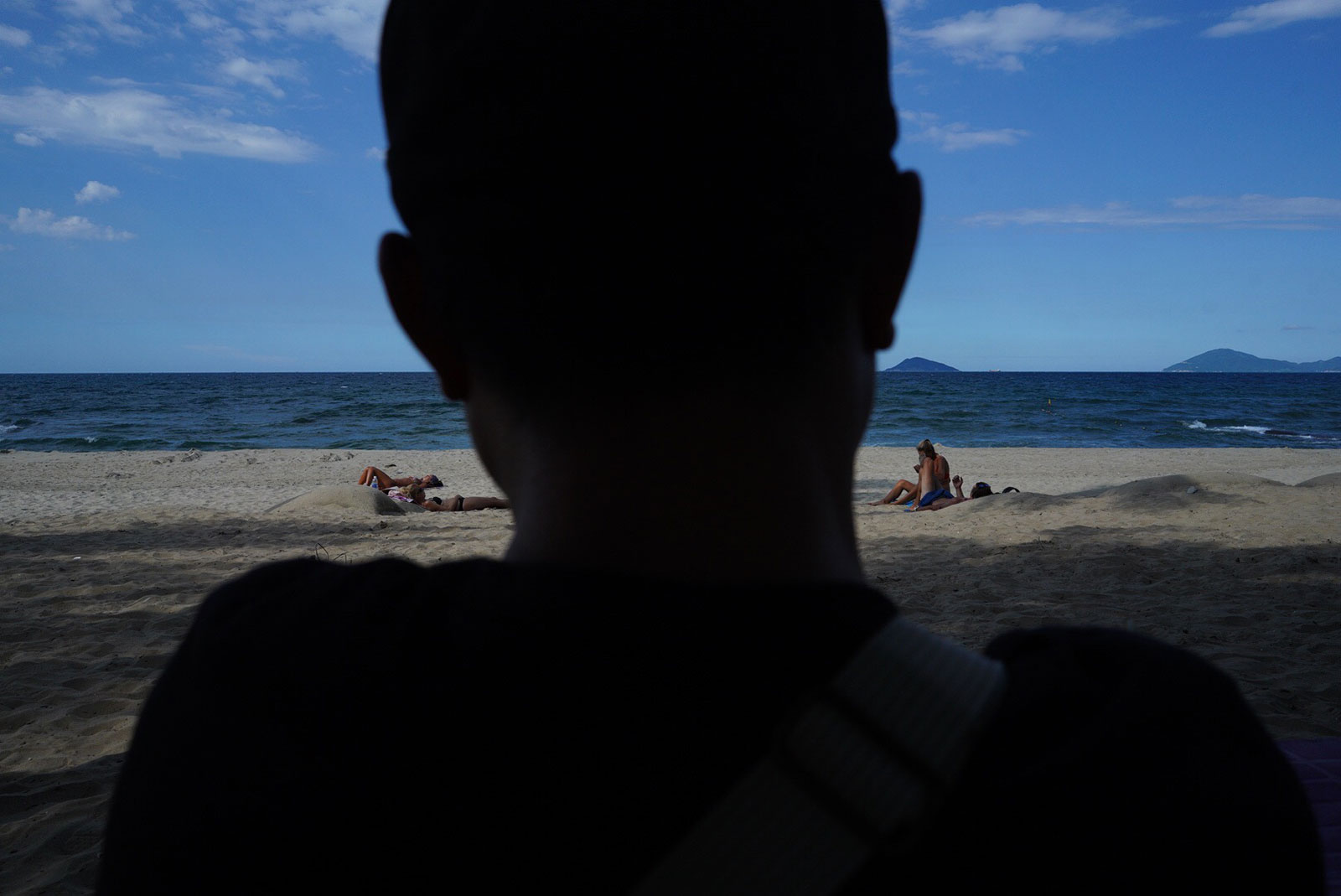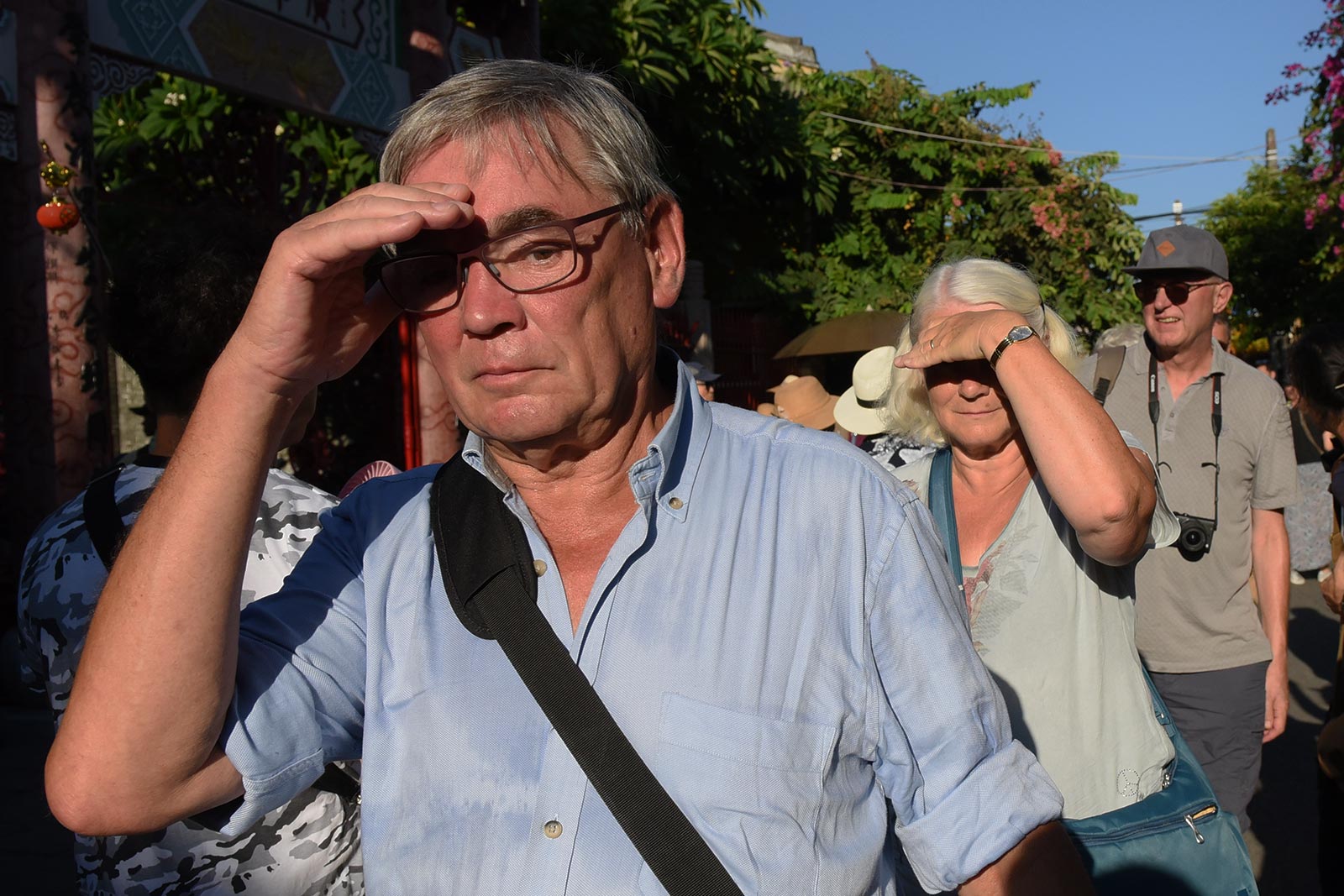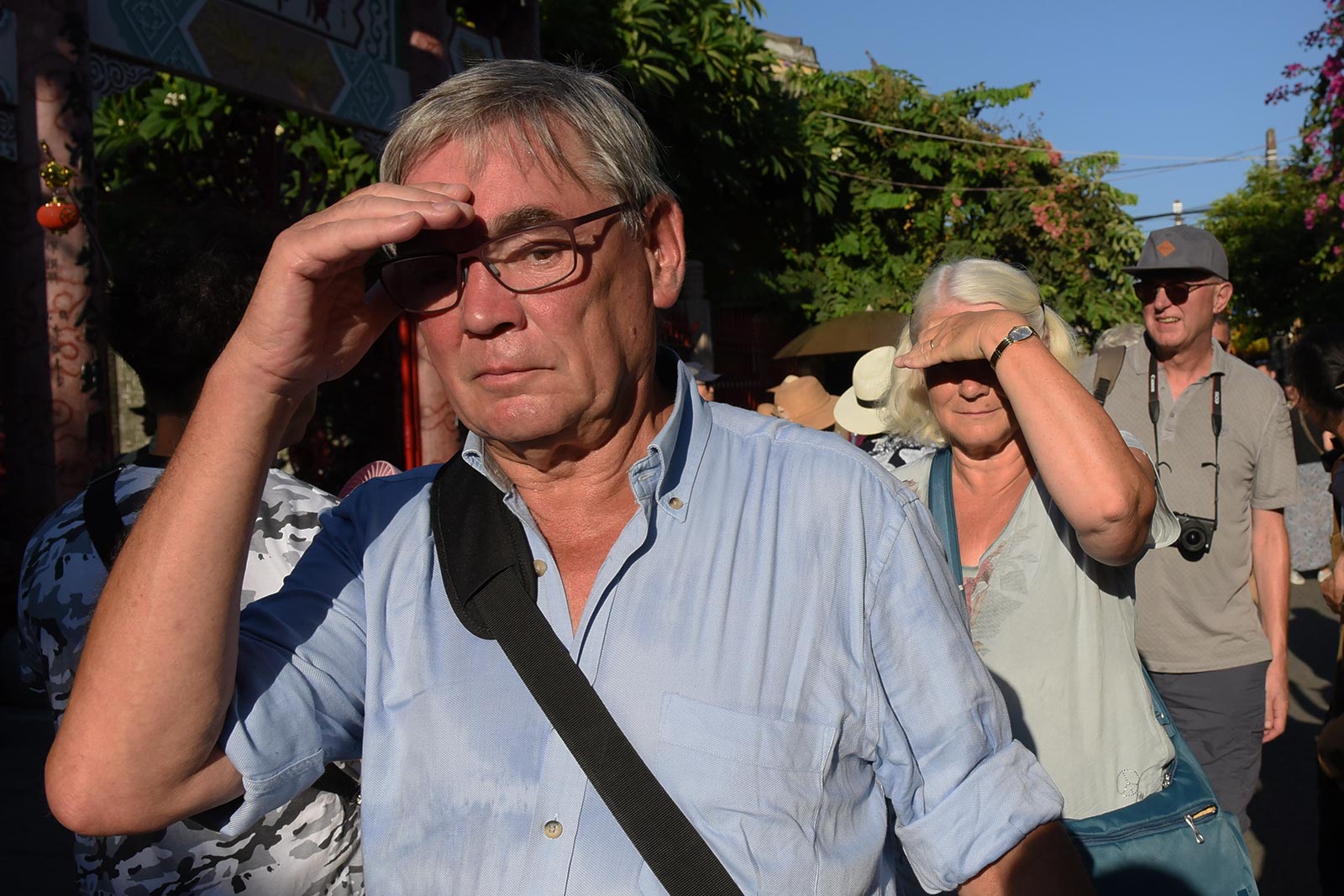 Before the concluding session, at 5 AM that day the group visited Duy Hai fishing village in Quang Nam, which is 10 kilometers away from Hoi An. The last session didn't extinguish the group's excitement; on the contrary, everyone was pumped up to "harvest" from the bustling market and dazzling light of the golden hour. The rest of the day was spent on discussing, sharing and summarizing the workshop.
After the class, some stayed in Hoi An, some came back to Saigon, each of us returned to our own life. The workshop and the instructor have implanted something inside each participant, which can only be called by one simple yet meaningful word – "street." Learning from the instructor and other participants, especially receiving feedback and suggestions on how to develop in the future in a way that suits myself is my key takeaway from this workshop. Although I might not enter photography professionally, what I have learnt from the workshop will still help me enjoy this medium in a better and more poetic way.