In a chilly day of Hanoi, Matca sits with two young photographers who have been working in the field of photojournalism for quite a few years. A photojournalist from Tuoi Tre News – Nguyen Khanh, covers national current affairs and is an influential name on social media. Linh Pham chooses to freelance, contributing to international news agencies and focusing on his own long-term projects. Despite their similar profession, there are certain differences in their concerns, approach and attitudes to photography. Over coffee, Nguyen Khanh and Linh Pham reminisces about the time when they just start out and insights drawn from their own experiences.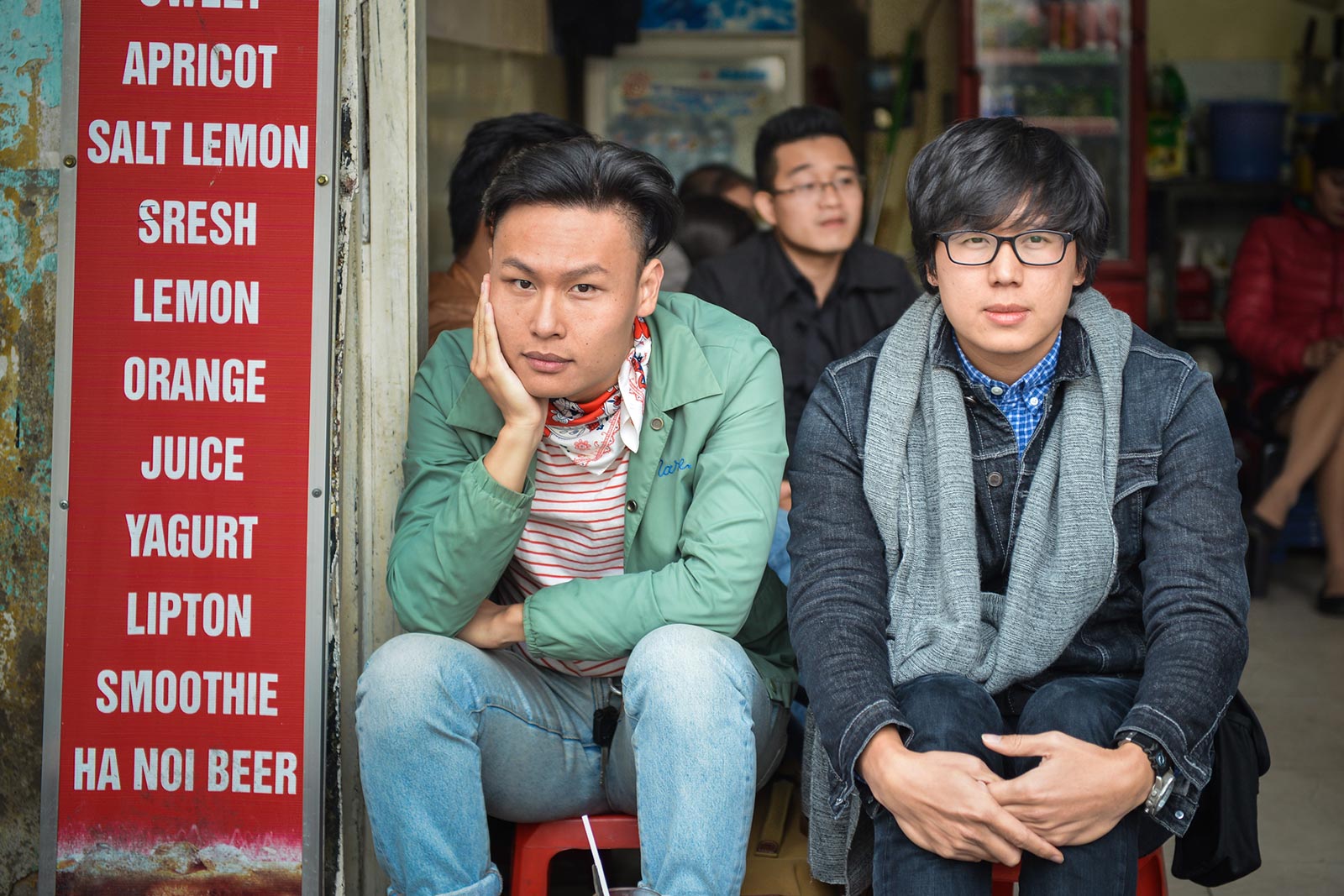 How have you started out?
Nguyen Khanh: I graduate from Journalism in University of Social Sciences and Humanities, majoring in Journalism. I have been trained to be a journalist in the most traditional sense and photojournalism only plays a small part in the curriculum. Taking pictures is just a hobby then, I have no intention to pursue a career of photojournalism. But when I intern for Tuoi Tre News, things change. My first assignment then is to take photos of the sacred Turtle appearing in Hoan Kiem lake and people's reactions. After that, I regularly contribute to Tuoi Tre and have become a staff photographer for 6 years.
The job is tough but full of interesting surprises. Everyday, I can talk to people from all walks of life. It helps me mature and develop a more nuanced way of looking at life. I often joke with friends, a photojournalist goes in where people try to get out, from a fire to a flood. But I have great joy in reporting from places where most cannot access.
Linh Pham: I start out a bit later than Nguyen Khanh. Before graduating from university with a degree in multimedia design, I come by the movie War Photographer about the legendary James Nahtchwey. This movie has totally changed my career choice as well as my worldview, not only because of such strong images but also how James Nahtchwey fight for the truth. What is idealistic often appeals to young people. After graduating, I intern at a documentary photography gallery in Chiang Mai, and after that head for the war zone in Northern Myanmar.
I care about people and am curious about the world out there, so I regard photography as a tool to explore and push myself out of the comfort zone. Being exposed to different situations, my worldview expands and I can look at an issue from multiple perspectives.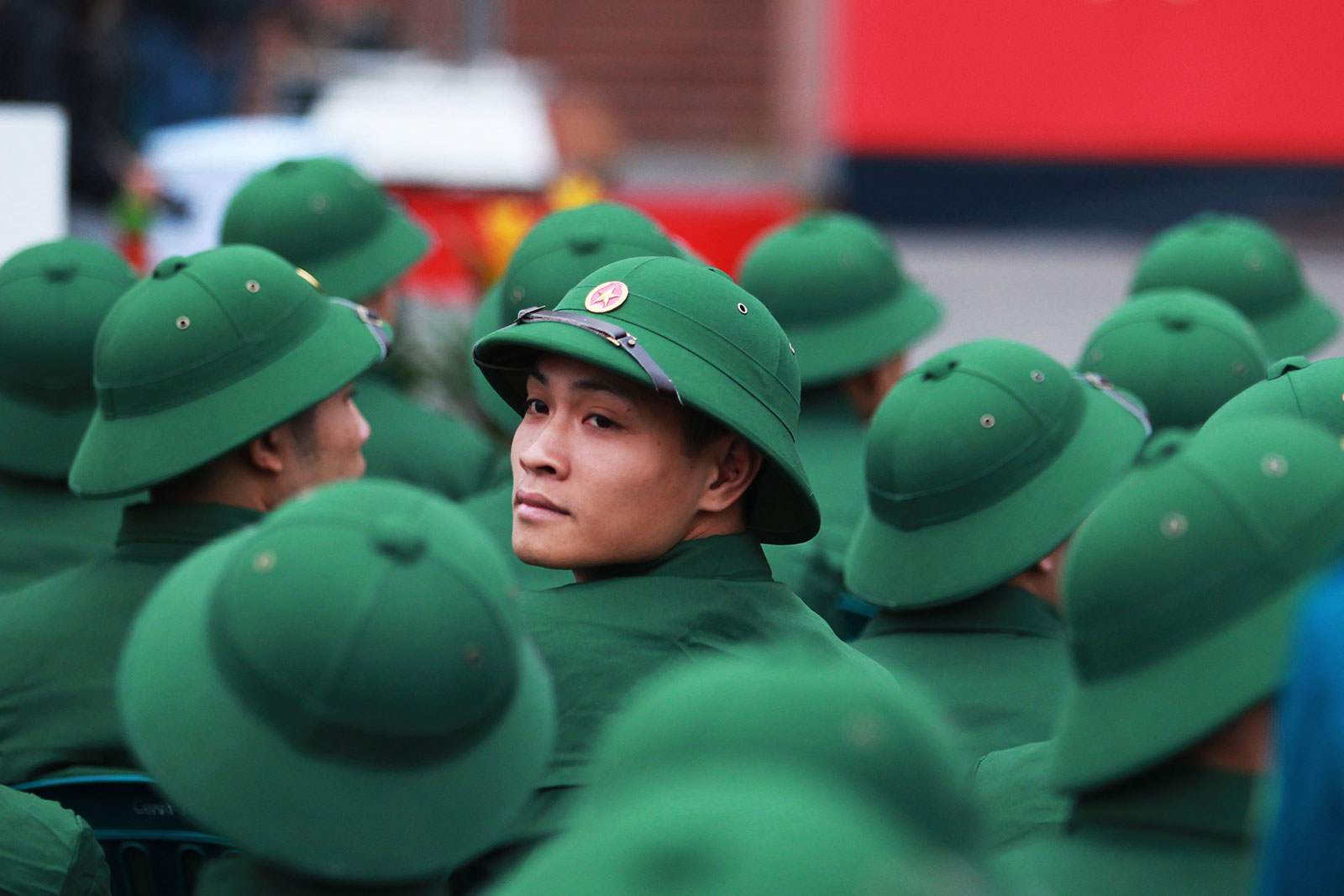 How important are journalism skills in photography?
Nguyen Khanh: Photojournalist, first of all, has to do the job of a journalist. Meaning to provide factually correct information, do research, contact relevant people, etc.
I think 50% of success lies in being in the right place at the right time, and the rest in photography skills. Always network so that you can have the right contact to help you in your work. This is a job with a lot of risks and barriers, so picking up soft skills and knowing how to effectively communicate is vital.
I cannot forget the picture I take of a father holding the body of his baby who died from measles in 2014. After taking it, I have to spend the next day trying to verify the subject and whether it is a measles case. It has been extremely difficult during the time of measles outbreak as most hospitals try to cover up information. I find my way around it and finally gain needed information to publish this photo.
On the other had, have I not been able to do so, this photo can never be published. The content in a news photo is the most important, if you spread the wrong message, the consequence can be hard to measure.
Linh Pham: I used to struggle with my lack of journalism skills when starting out. It has taken me a great amount of time to fill in the gaps as I was not professionally trained. As Khanh has said, a good picture is not everything. Taking photos is more challenging than writing in the sense that the photojournalist has to be present, to witness firsthand the event. While most photographers have basic technical skills, what makes one stand out is the ability to dig deeper in an issue.
Henri Cartier-Bresson, a hugely influential figure of modern photojournalism is known for the decisive moment – being in the right place at the right time. And most people mistake that ability for some sort of pure luck and windfall. But looking at Bresson's career as a whole, he was never randomly staying somewhere. Why is he the last person to take Gandhi's portrait before the assassination? Why could he capture Shanghai right before the arrival of Mao Zedong's troops? No exact explanation is provided, but to me, it's partly due to his experiences and sensibility, partly due to his network that gave him the scoop. Nothing is ever random.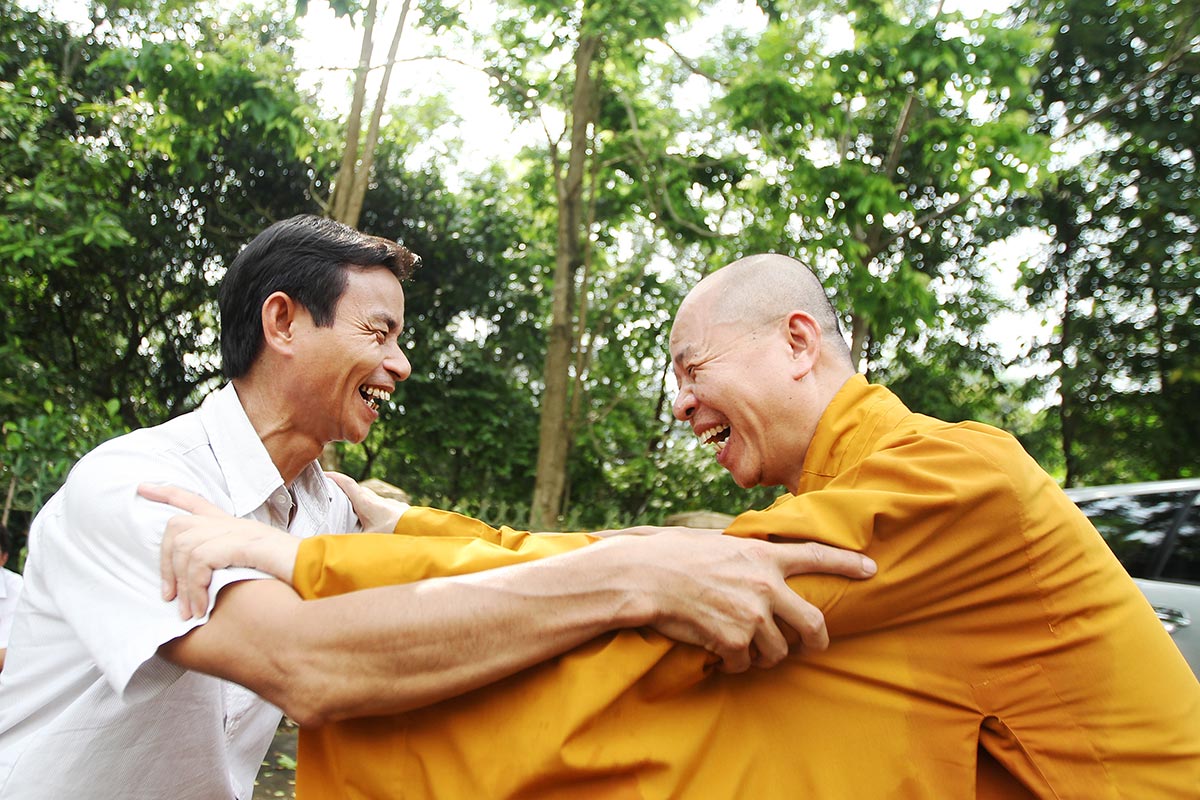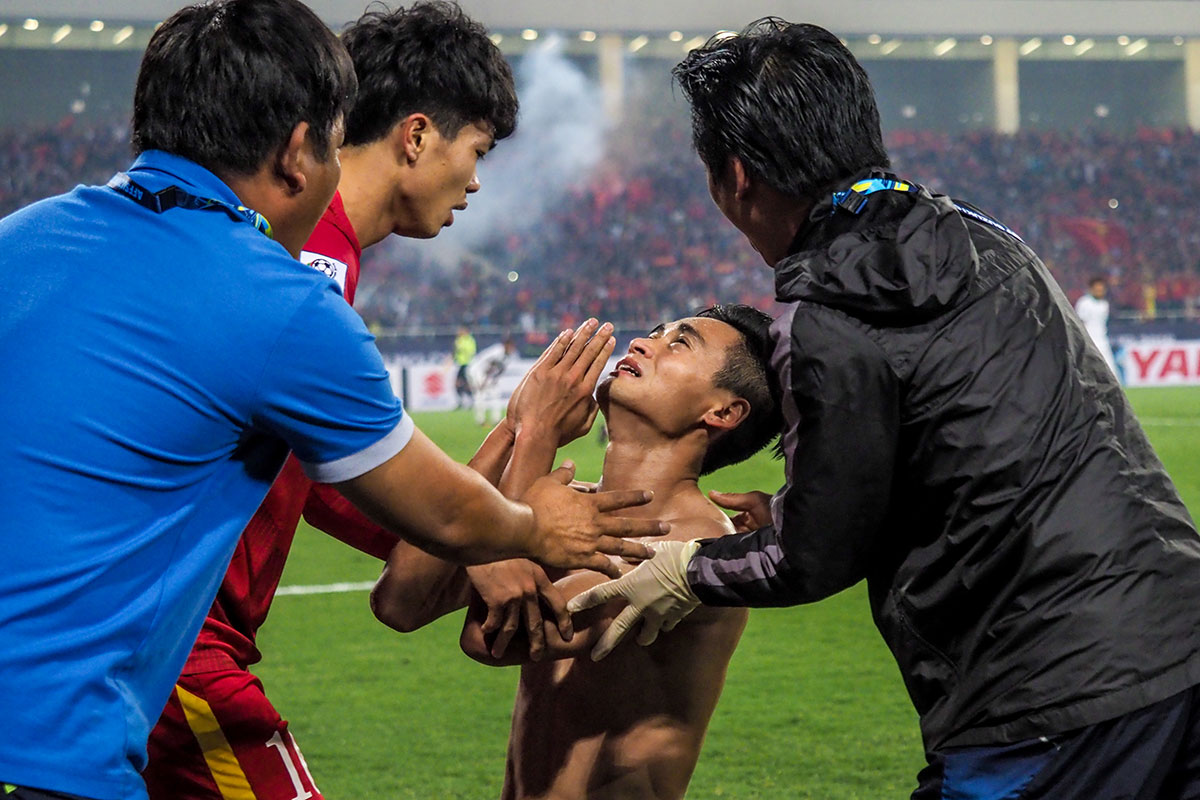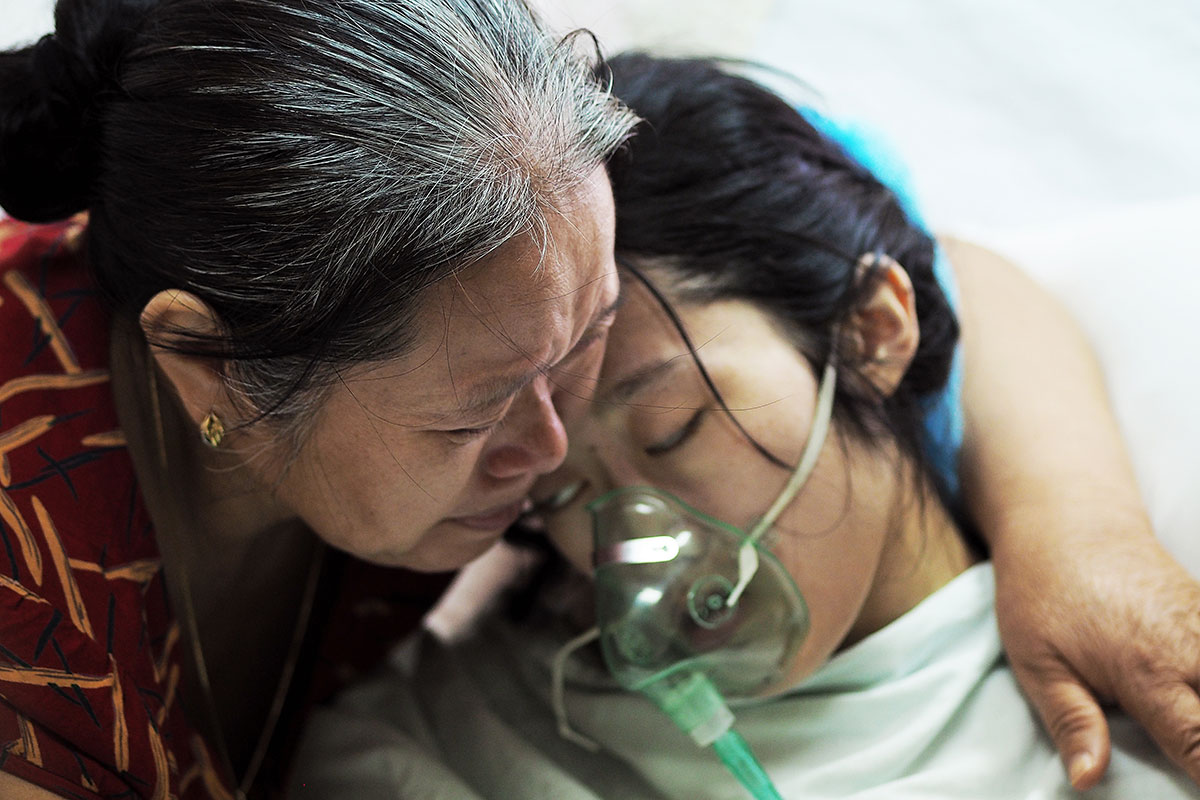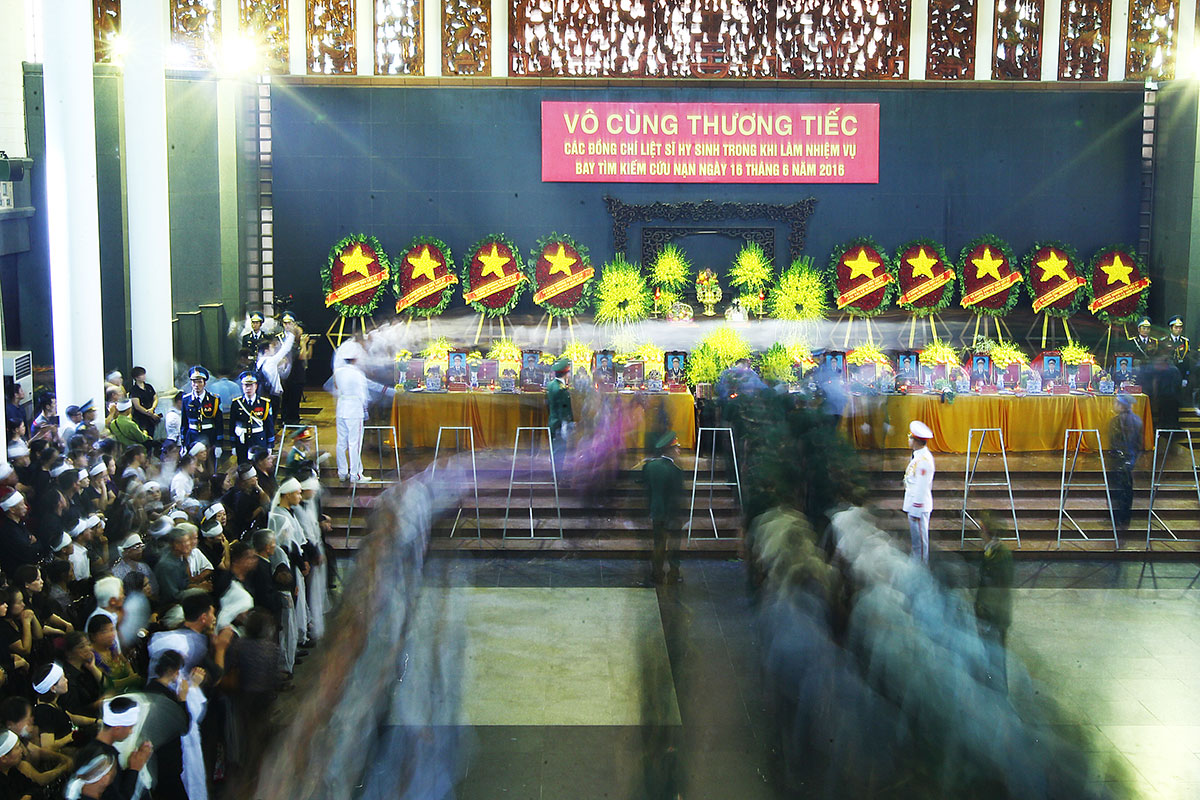 What is the role of aesthetics in photojournalism?
Nguyen Khanh: The content in a press photo is the top priority. However, a beautiful one will attract viewers and lead them to the message. A press photo needs to be good-looking, but it is not the decisive quality.
Linh Pham: Photos need to be beautiful as a matter of fact, as I think visually and am trained in art. But there care cases in which the information value of a photo overshadow other elements. Most notable is the Napalm Girl picture by Nick Ut, it is so powerful that nobody cares whether it is sharp or nicely composed.
What are your future career plans?
Nguyen Khanh: What I choose to build my name with will still be photojournalism, at least for the next 5 years. In the long run, I want to pursue long-term projects, following a subject or a place for many years. I am particularly interested in post-war issues.
Linh Pham: I don't regard myself as an actual photojournalist, in the strict sense of the word, because I don't cover hard news. I tend to work on long-term projects and for the time being, news agencies are an immediate outlet for my photos, they also help me understand the market and the audience's taste. Generally speaking, I follow the "informative" photography genre.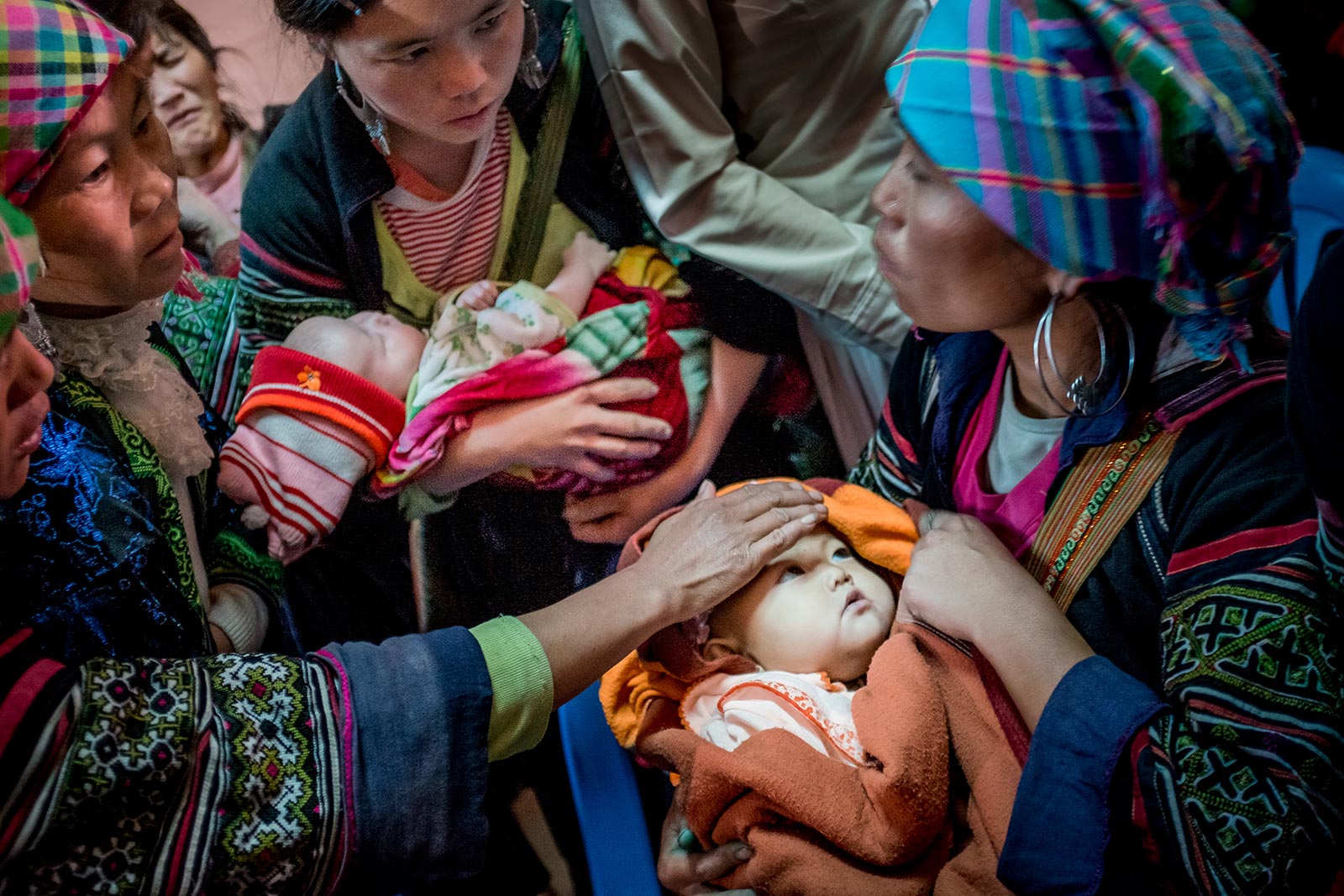 Any advice to future photojournalists?
Nguyen Khanh: I have a few things to share with students who consider going down this path.
First, stop dreaming about this job and start going out there. There is no place for a lazy bum in photojournalism. Some have told me that they want to cover significant events or to take pictures of public figures. My response is that they have to put their heart and soul even in minor tasks and gradually build reputation, as no editorial office would assign an inexperienced photographer an important job. The greater the event, the stronger the pressure. Opportunities are for everyone but the freshman has to try way harder.
Second, learn from the masters to create something of your own. Don't duplicate anyone's style – there is nothing good about a complimentary that your photos are as beautiful as somebody's. Everyone has their own style, approach, and perspective. Do try to be close to them and learn what you think is necessary to realize your own vision, not to copy.
Third, expand your professional network. They can be your news sources, who can make your job a bit easier. A photojournalist often works alone, so good friends will help you balanced.
Fourth, improve your English to be able to broaden your knowledge and network.
Last but not least, the cut-throat competition in the digital age requires each photojournalist to acquire as many skills as possible. People who can write and shoot images and videos are highly employable. This is a challenge but also a great opportunity for youngsters.
Linh Pham: I'm as confused as ever, what advice do I have? (laugh). The most important question that they should ask themselves is whether they really want to follow this profession. To me, everything is possible if you do it with determination. Photography in general and photojournalism in particular is often glamourized, but this is just a job to earn a living like any other job. Of course I am passionate about it, but frankly speaking, images are a kind of goods, which will have to serve the customers – the audience.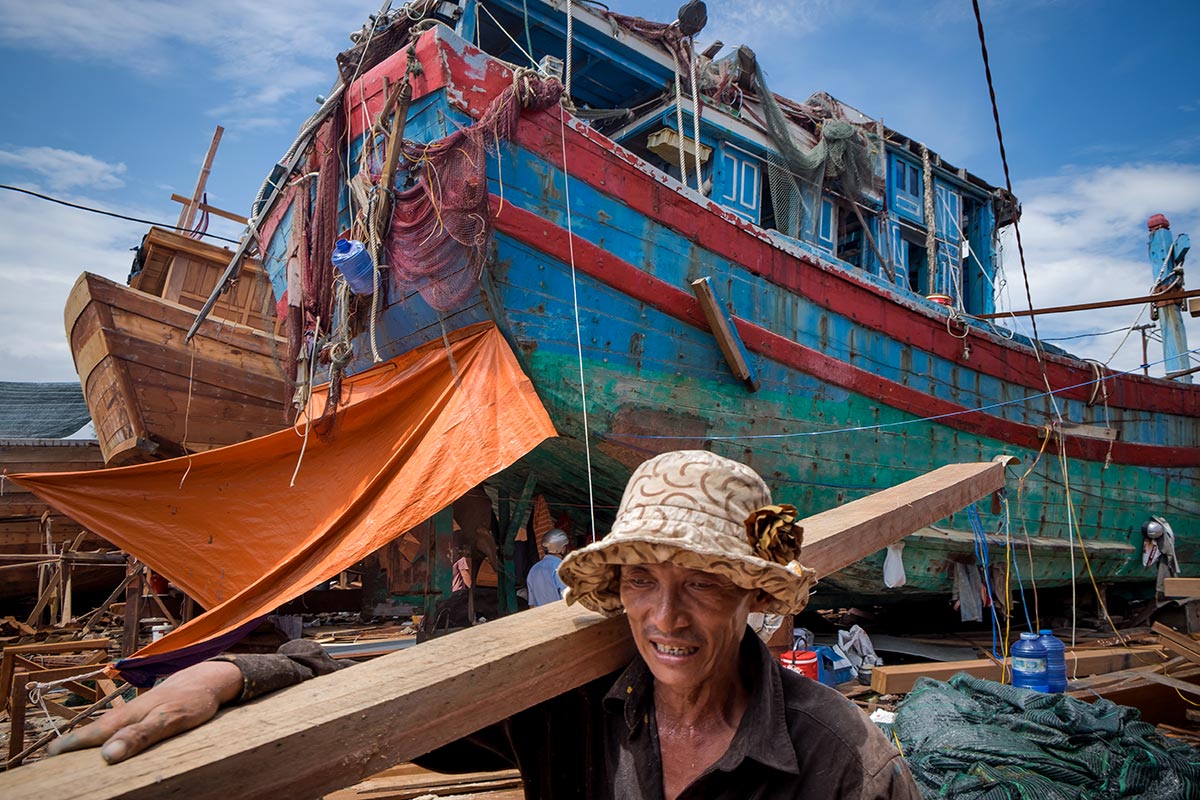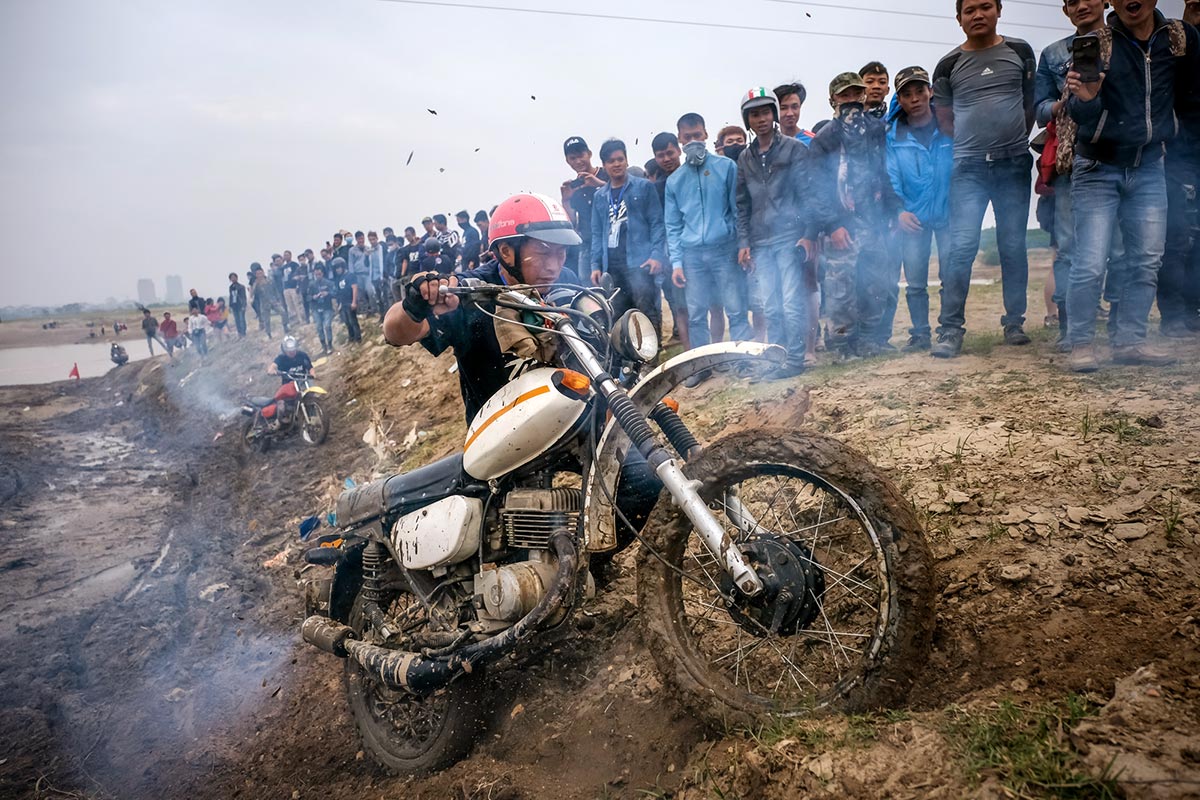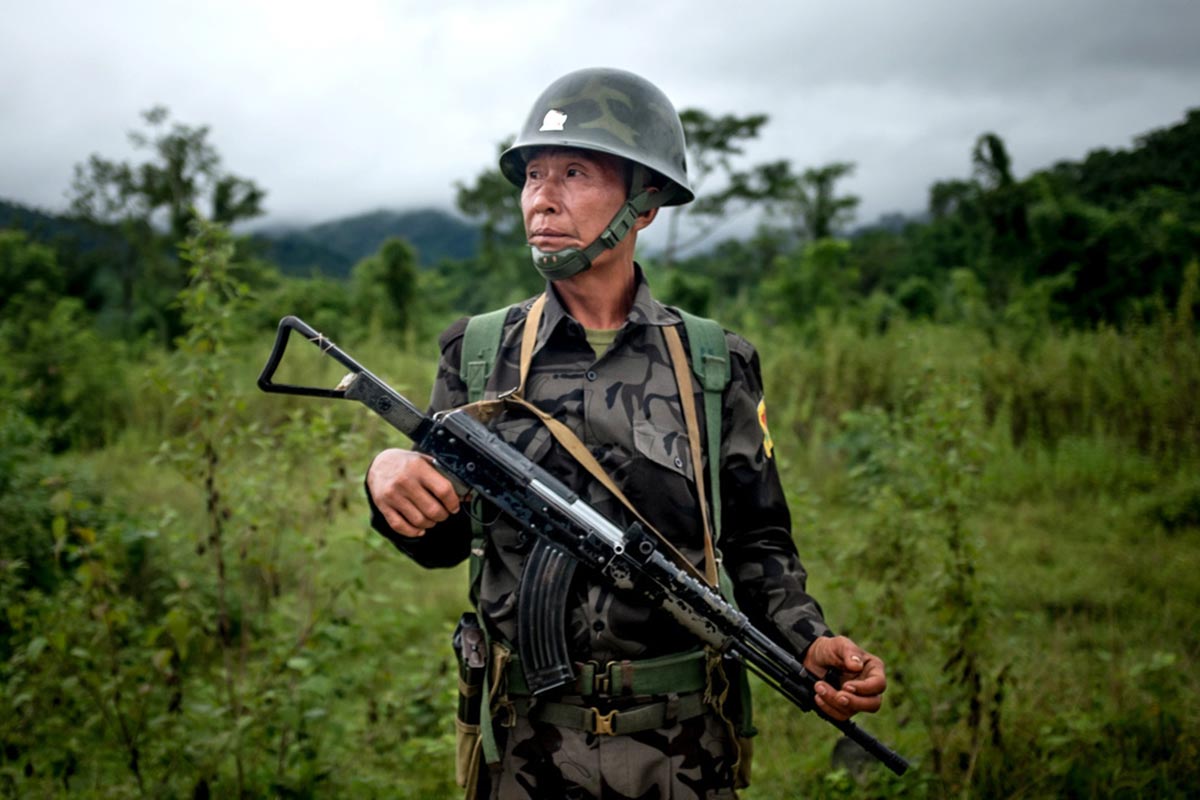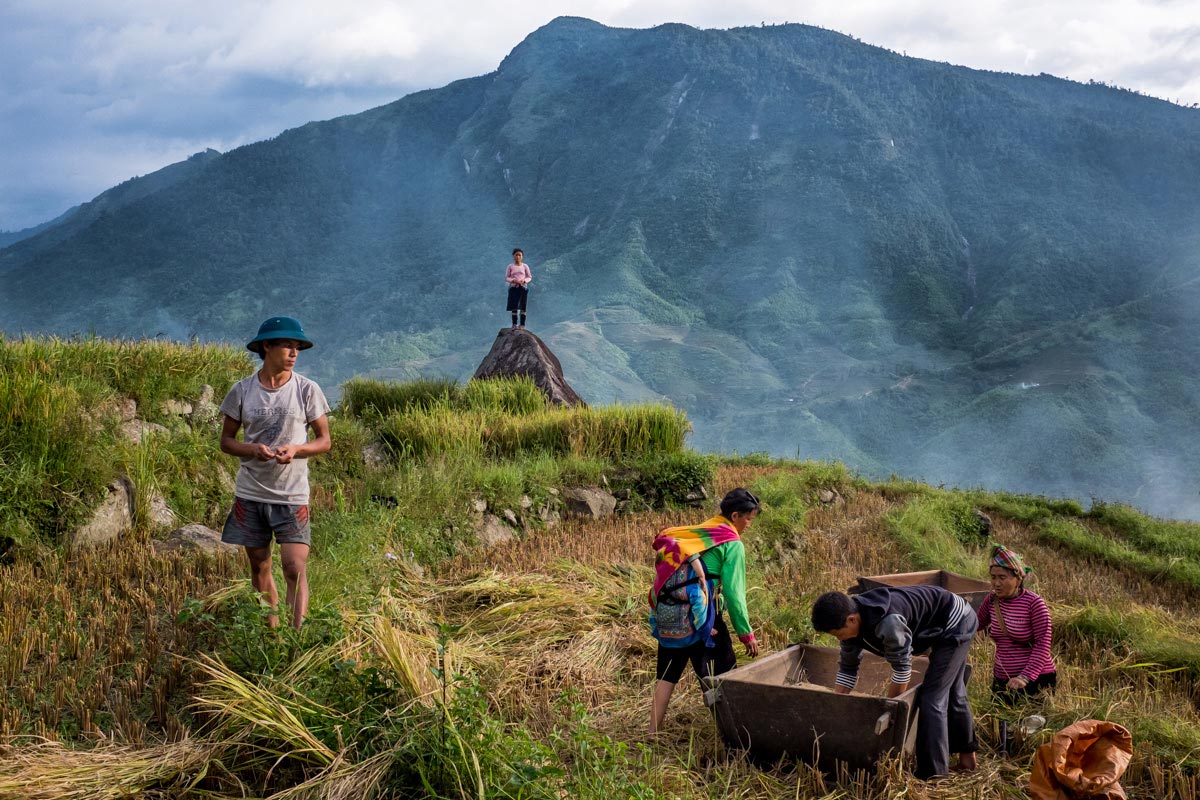 Nguyen Khanh is a staff photographer of Tuoi Tre News in Hanoi. He covers domestic affairs and are interested in post-war issues.
Connect with Khanh on Facebook.