2017 is an eventful and well-documented year. Local photojournalists have had the opportunity to cover big events like APEC and SEA Games, while keeping updating and challenging social issues. This year has also witnessed notable editorial changes with the emergence of in-depth reports, full-page articles and multimedia pieces that cater to the ever growing online audience. At the end of the year, Matca wants to introduce to you 10 impressive photo stories with fresh topics, angles and visuals.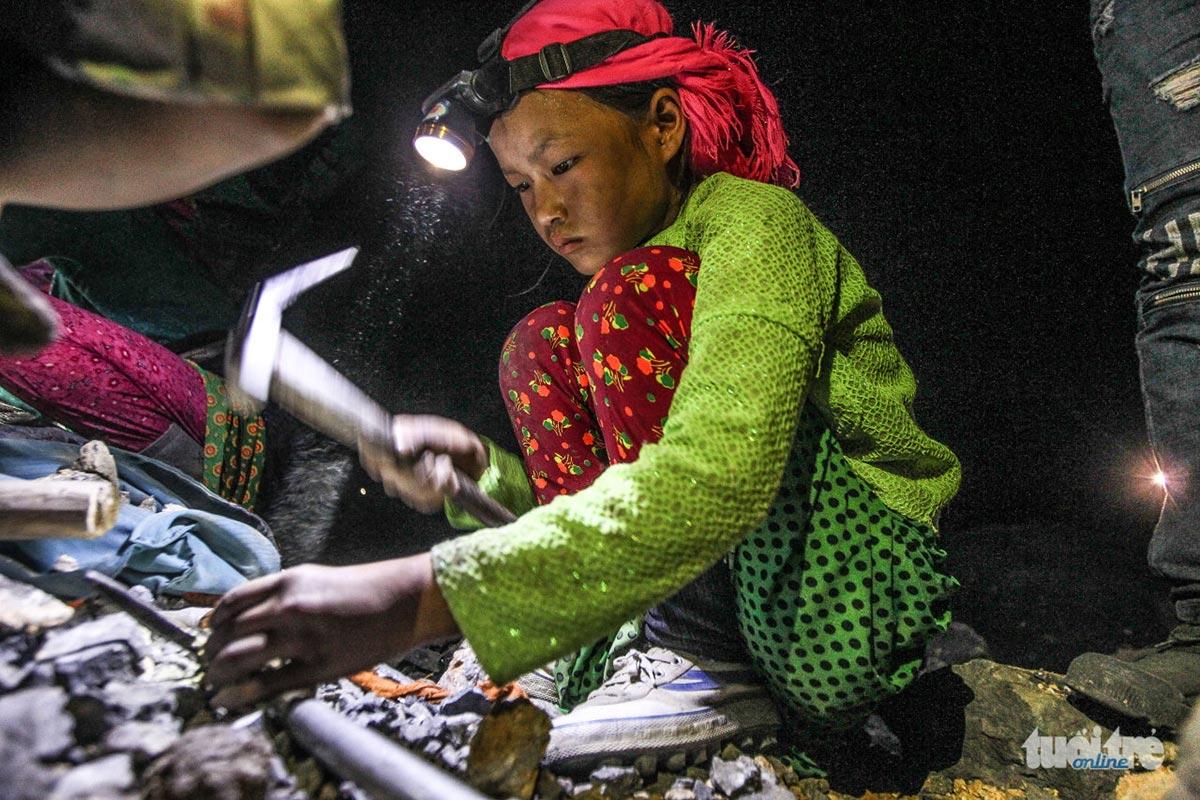 "Scraping A Living On An Ore Dump" – Tuoi Tre News
Reporter Nguyen Khanh once again proves himself a sensitive and proactive photographer when approaching a difficult topic. He has followed H'mong children who mine antimony ore in a dump in Ha Giang to earn a living despite fatal jeopardy. Not only are the captures of their working environment visually striking, the series also reveals novel perspectives on the hardship these young laborers have to endure through details such as a holed glove or a sleeping child in daylight after work.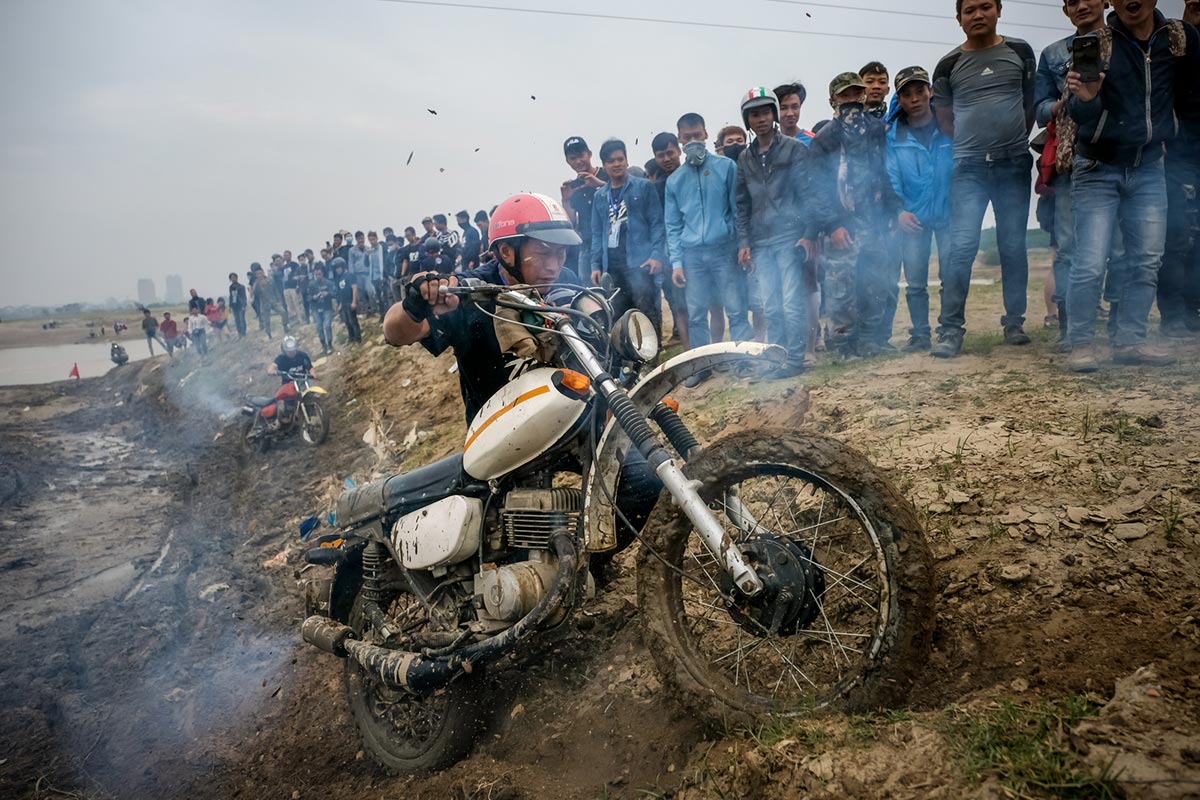 "Soviet motorcycles come roaring back in Hanoi" – CNN
This is a story full of youthful energy about Vietnam on CNN. Photojournalist Linh Pham has had the chance to join an off-roading tournament of Minsk enthusiasts, a vintage motorcycle from the Soviet era that is favored by a group of Hanoi millennials despite their constant breaking down. Comprised of lively action shots, this story has provided a fresh, non-cliche view on contemporary Vietnam for the international audience.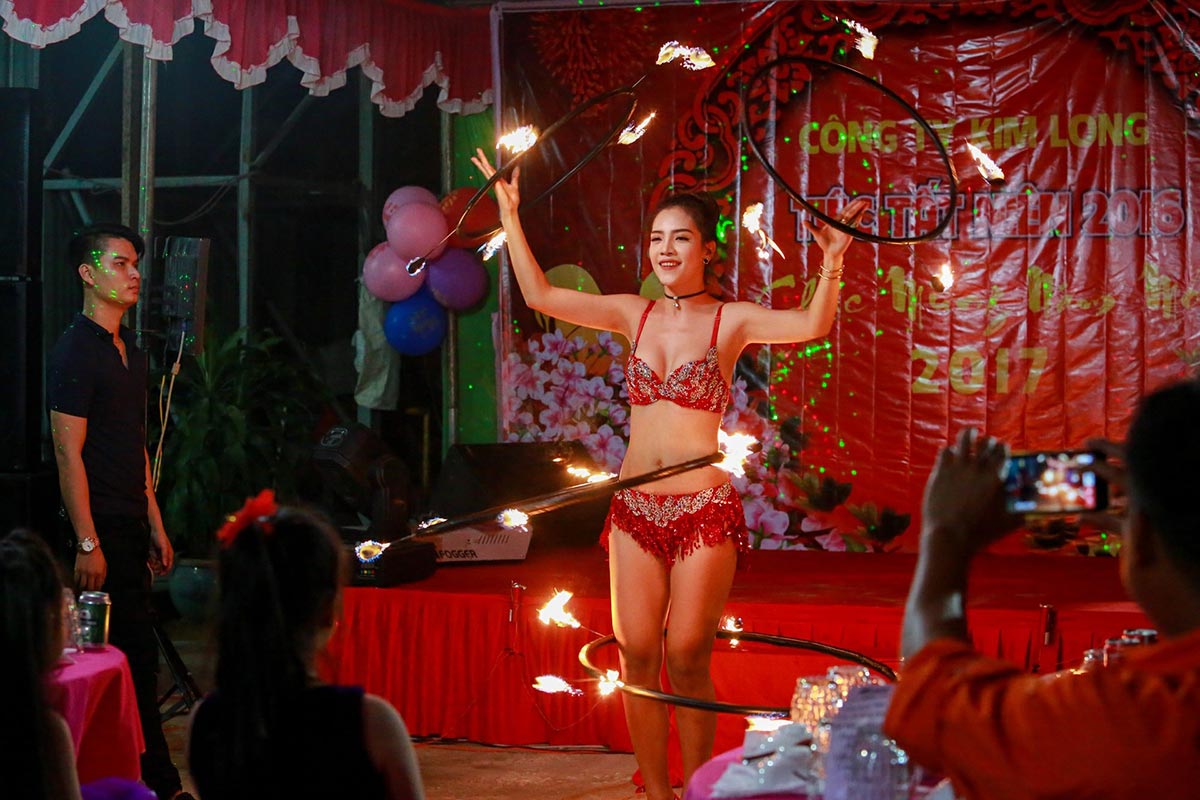 "Meet the trail-blazing female fire eater of Saigon" – VnExpress International
Photojournalist Thanh Nguyen has followed fire dancer My Kim when she performs on stage in Ho Chi Minh city to her home in Binh Duong province. Taught the art of fire eating at the age of 14, Kim has kept the flame burning for 8 years despite constant risks of being physically and sexually harmed. Close-up portraits in working and private spaces of Kim have brought viewers closer to her, a curious subject that is more talked about than understood.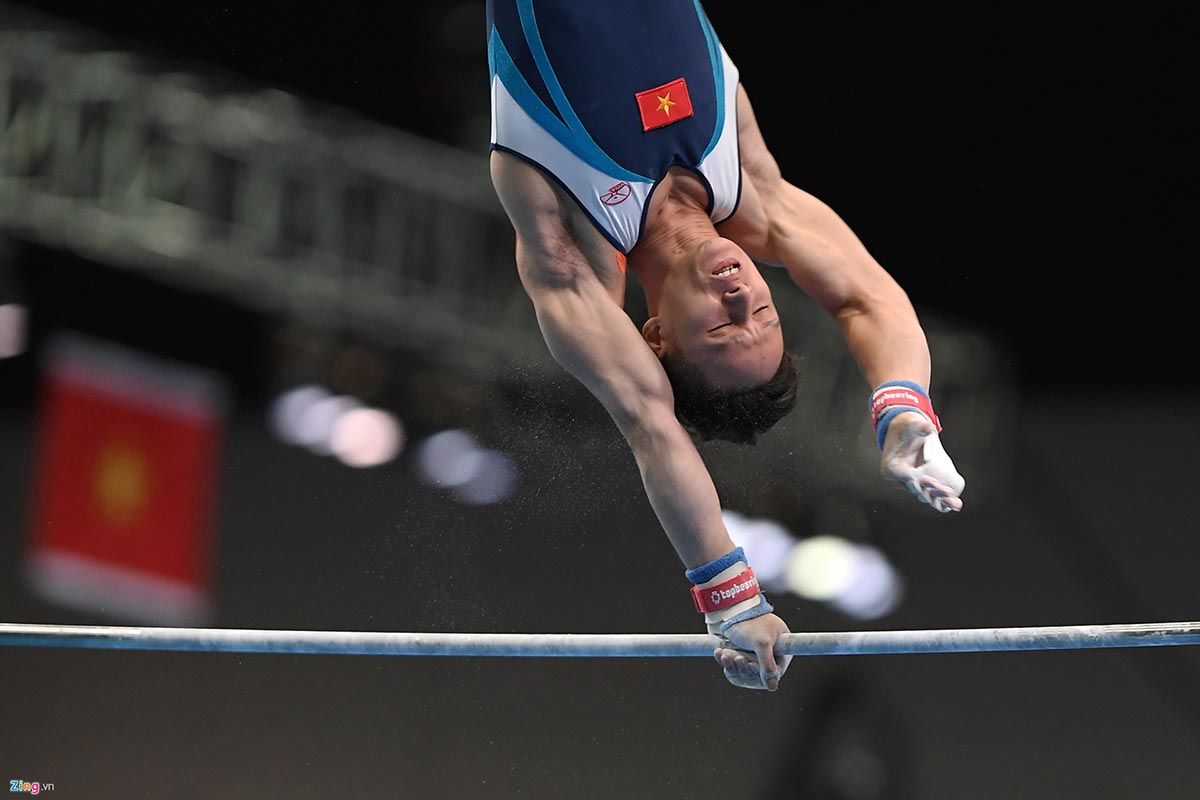 "Unforgettable moments at SEA Games 29" – Zing
Southeast Asia's biggest sporting event SEA Games 29 has left behind unforgettable moments and expressive images. Photos by photojournalist Tien Tuan and Hai An from Zing have satisfied fervent sports fans with drastic, honored and tearful moments of national athletes in host country Malaysia. Shot with a tele lens at high speed, the images have managed to capture the winning glory of swimming and running athletes, as well as the remorse on the field of U22 Vietnam football team.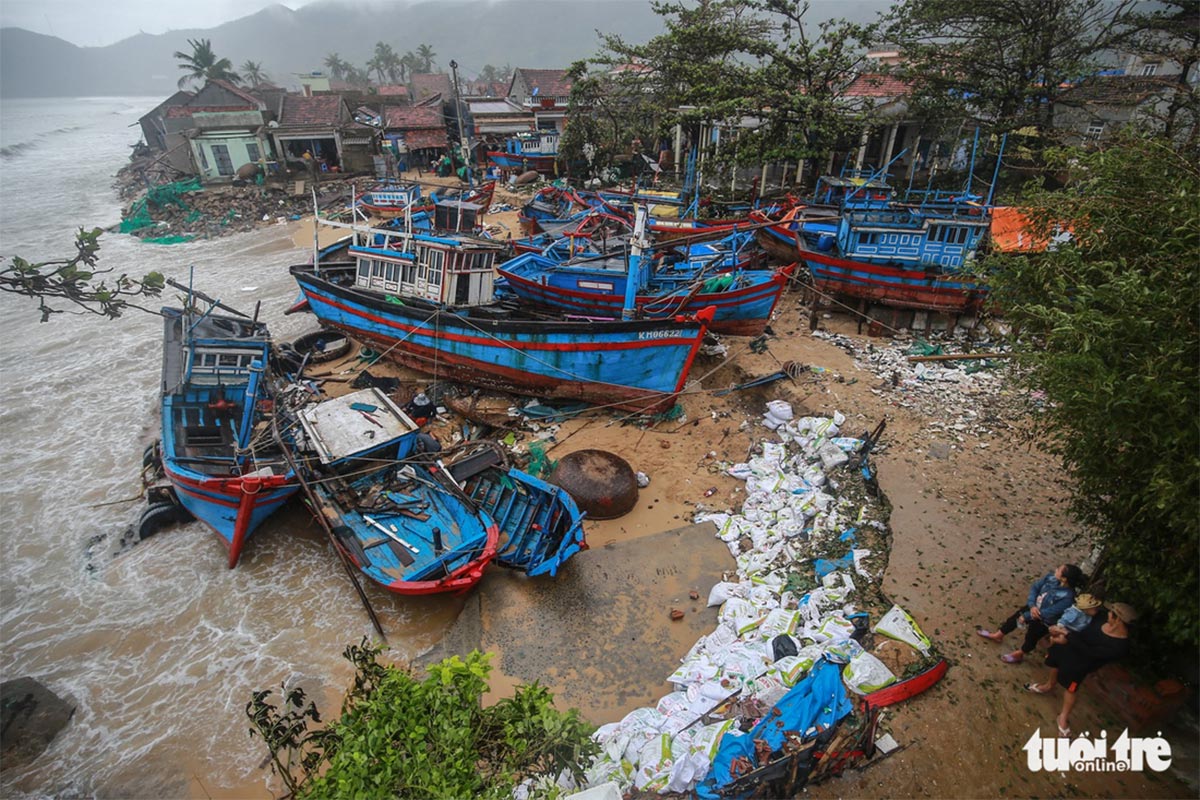 "Devastated Fishing Village After Storm" – Tuoi Tre Online
Central Vietnam was again hit by a severe storm in early November. While many journalists concentrate on delivering news about major damage in Nha Trang and Cam Ranh city where residents were not fully informed of the incoming Damrey storm, photojournalist Nam Tran and Mai Vinh head 60 kilometers up North of Nha Trang for the fishing village Van Ninh. Their essay is comprised of dramatic frames of battered boats and houses, moving portraits of grieving villagers and like after any disaster, hasty activities to restore life.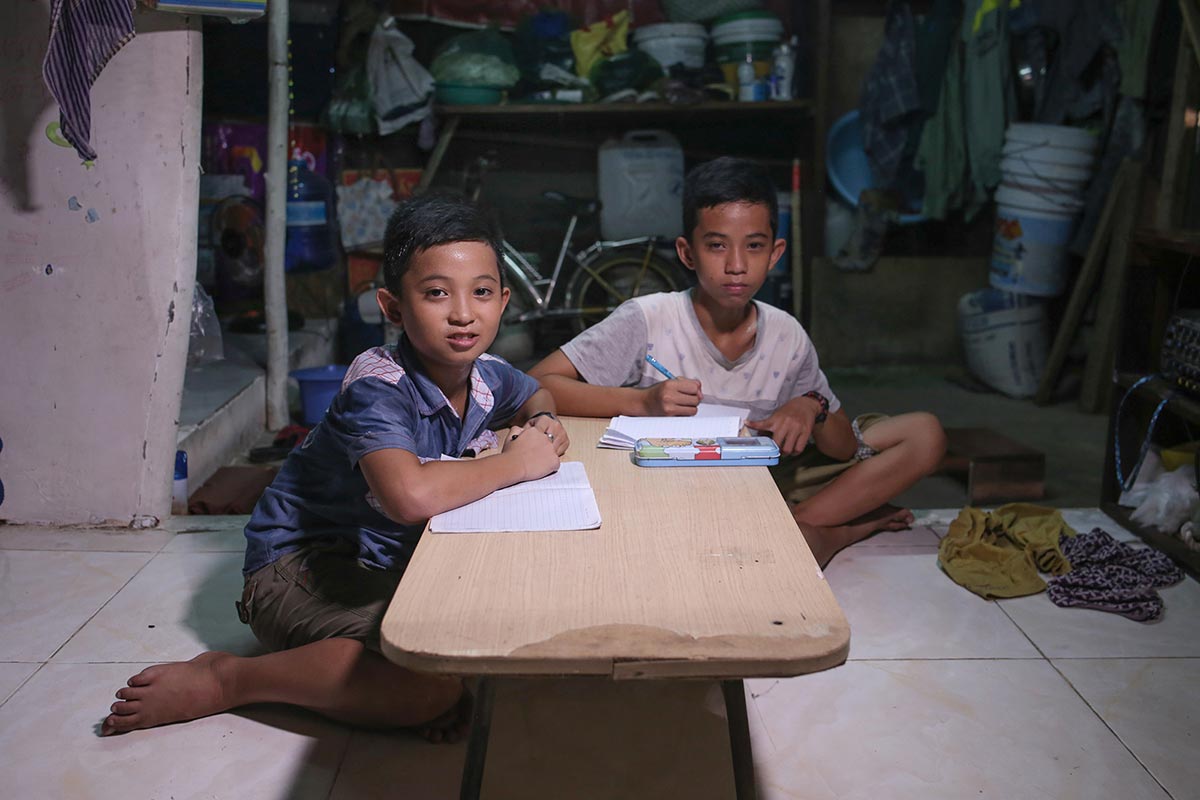 "A simple wish on Children's day: To go to school" – Kenh14
An intriguing approach of Kenh14 reporters on an old tale: dreams of children from impoverished family on Children's day. Besides traditional environmental portraits, here the kids narrate the story of a simple yet hard-to-reach dream with their own drawings. Wishful tears at the end of the school year and their fear of having to stop their education bring a sharp contrast to the spirited atmosphere of city kids heading into summer holidays.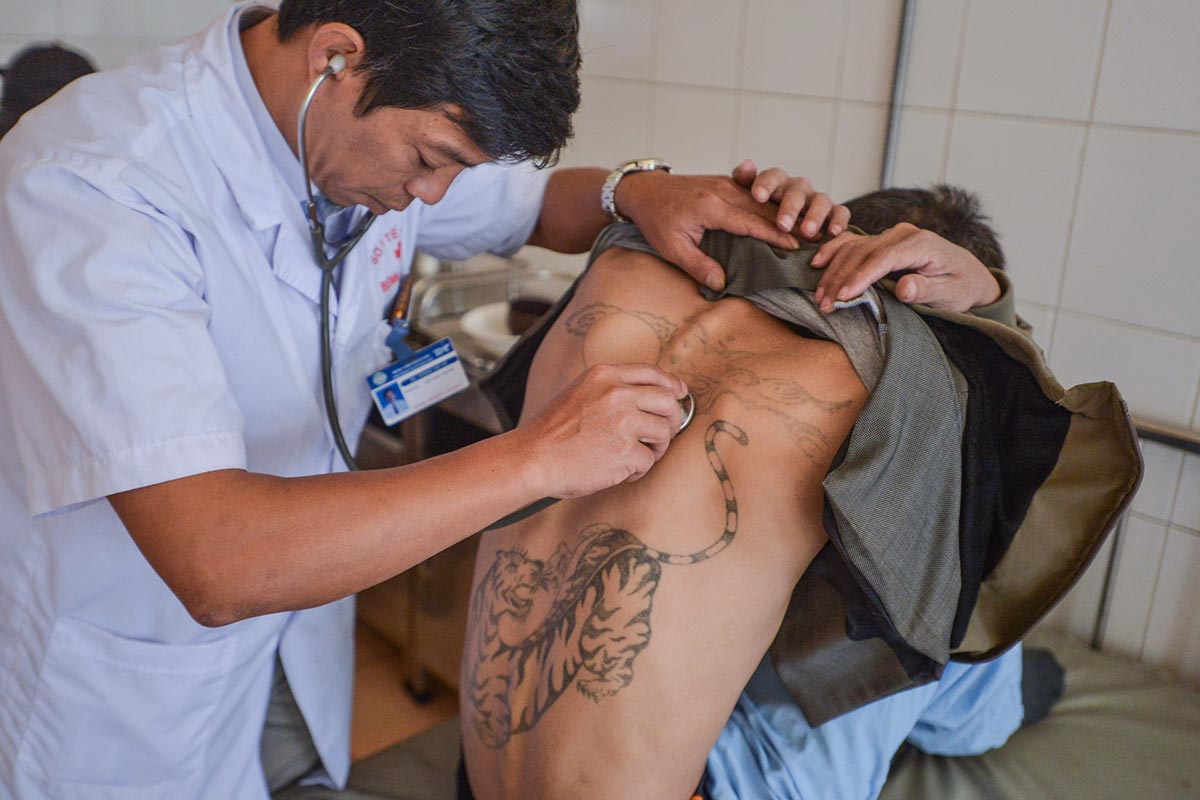 "Patients without visitors" – Zing News
HIV/AIDS is not a hot current affair, but the longstanding social stigma have pushed patients to the margins. Aware of the situation, journalist Quynh Trang and Ha Quyen have visited 09 Hospital that treat patients at the final stage of AIDS. They have been able to come close to the subjects, but managed to take moving portraits without revealing their identity and exploited their suffering – a sensible approach when telling a story about the dark side of society.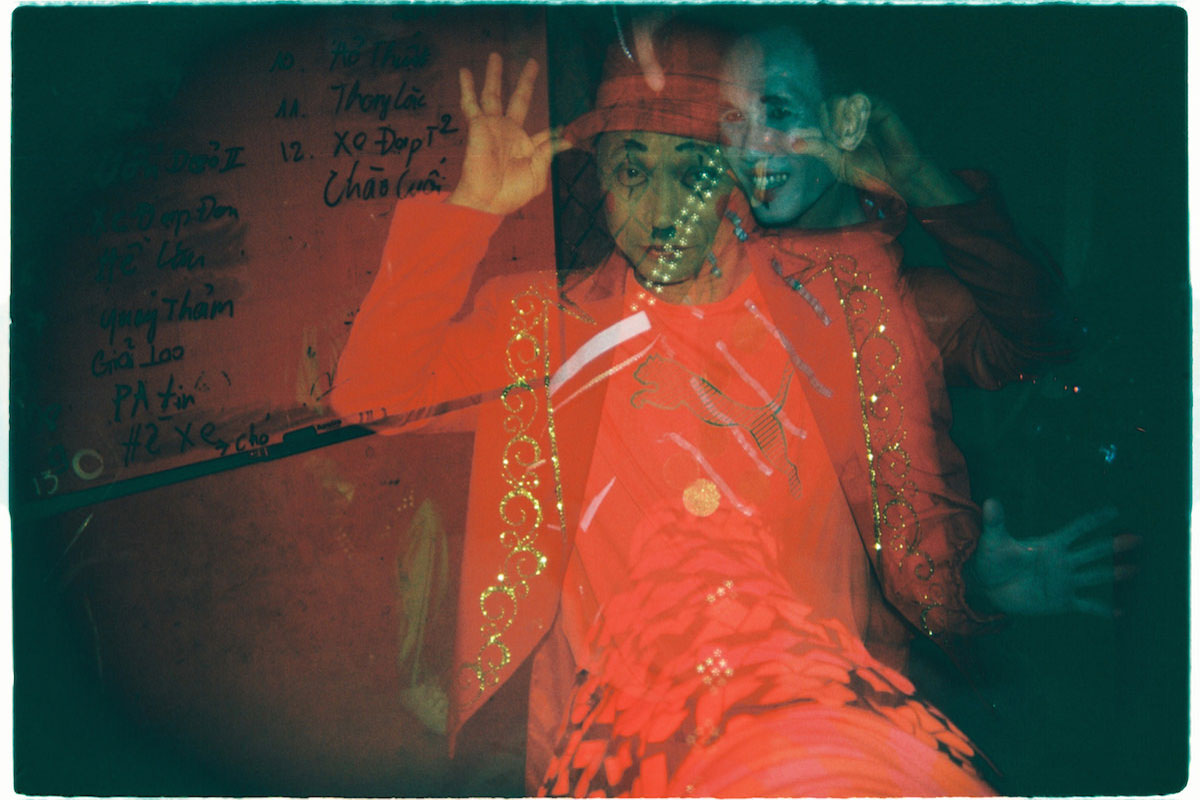 "The Decline of Saigon's Circus Performers" – Saigoneer
The essay on Phuong Nam's circus performers is done with a lomo camera. The nostalgic material of 35mm film plays a vital role in the story, as besides catchy visuals like vibrant colors and multi exposures, it has delivered the dire situation of a form of entertainment that has passed their golden age. This is a laudable experiment to portray differently a topic covered many times before.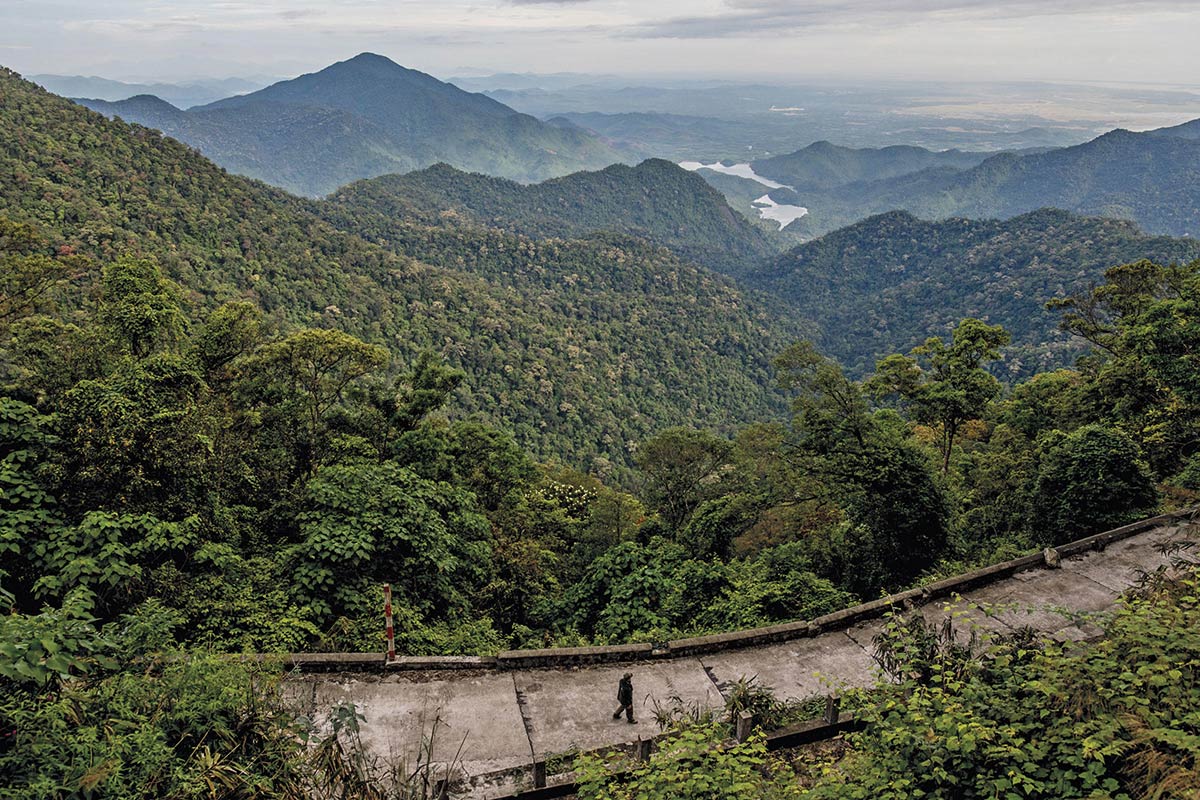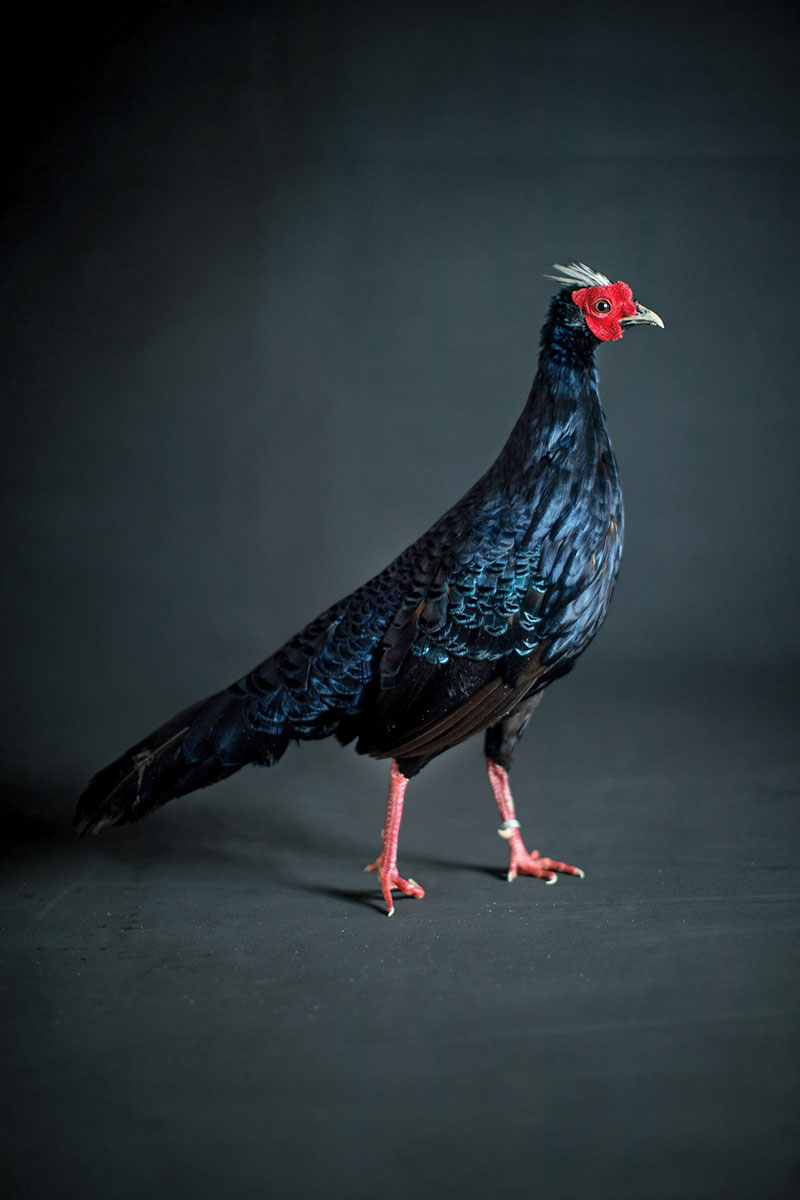 "In search of the stunning – and possibly extinct – Edwards's Pheasant" – Audubon
The story of a search for the nearly extinct Edwards's pheasant is a visually interesting take on quite an academic subject matter. Photographer Justin Mott has accompanied a researcher to the heavily bombed Bach Ma national park where the intriguing bird was first spotted by a French missionary, then to Hanoi Zoo where the endangered bird is being bred by captivity. Besides showing viewers the bird's "glittering beauty", the essay takes a glimpse at their natural habitats that have gone through drastic changes.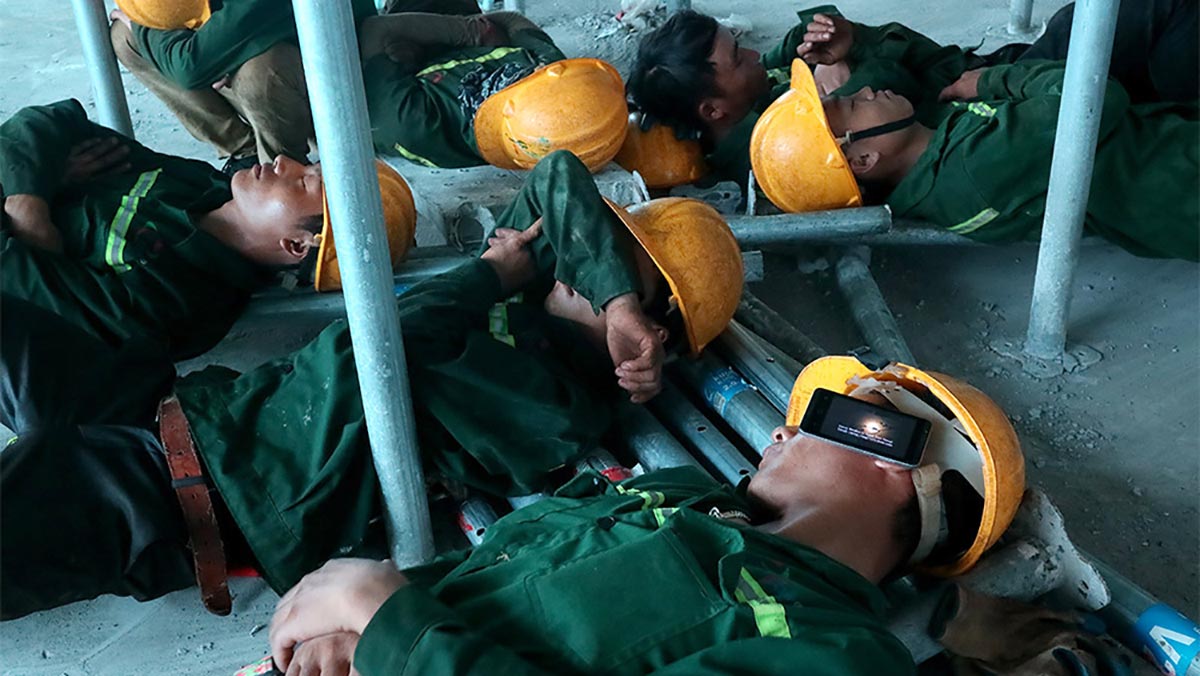 "How Has Internet Changed Vietnam For The Last 20 Years?" – Vietnamnet
This is perhaps one of the most compelling photo essays of the Internet's 20-year presence in Vietnam. It is comprised of intimate daily moments gracefully captured by veteran photographer Le Anh Dung from the beginning of the Internet until today. The series takes viewers on a nostalgic trip to the past of newly opened online game stores and Internet cafes, and raises concerns about the "virtual living" syndrome and smartphone addiction now rampant among the youth.
"In Focus" is a series that highlights outstanding photo essays in the past month so our readers can keep up with the news and learn about building a visual story. This is also to express our gratitude to professionals working around the clock to keep the flame of photojournalism alive.