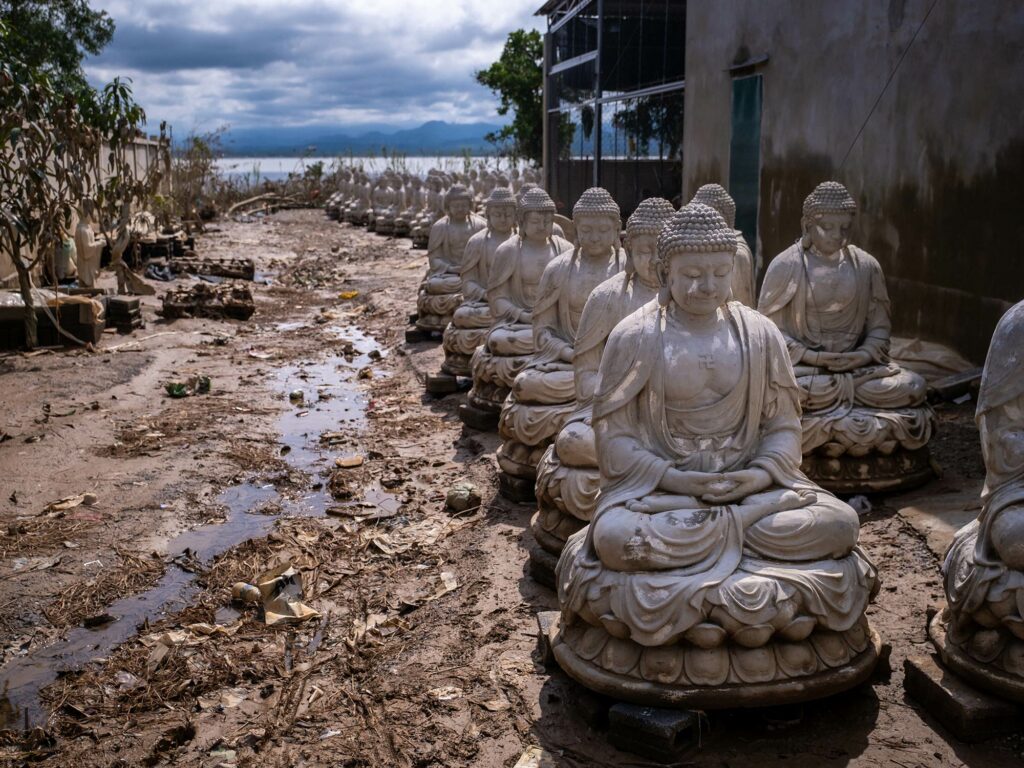 Applications are open for the NOOR Visualising Climate Crisis: Advanced Mentoring Programme in Vietnam taking place between April-September 2023
Tuition-free educational programme led by photojournalists Kadir van Lohuizen and Linh Pham
Taking place in Hanoi, Vietnam between April 17-21, 2023 and late September 2023 (date to be confirmed) coming a long with 5-month online mentoring programme
Travel costs to Hanoi from Cambodia, Laos, Thailand and Vietnam for the two physical workshops and living expenses will be reimbursed
Application deadline is March 14, 2023 – 23:59 PM CET
10 to 15 participants of all ages (18+) and career stages who are nationals of Cambodia, Laos, Thailand and Vietnam will be selected
The climate crisis is one of the greatest challenges the world is currently facing. At NOOR, we strongly believe that through the power of visual journalism, impactful storytelling can inspire climate action. Are you a visual storyteller passionate about tackling issues surrounding the climate crisis and looking for a way to use your camera to make a difference?
The NOOR Visualising Climate Crisis: Advanced Mentoring Programme is an 8-month advanced visual storytelling training course dedicated to photographers and visual journalists from Cambodia, Laos, Thailand and Vietnam. The programme, which is taught in English, is a combination of two physical workshops in Hanoi, Vietnam and a 5-month online mentorship program to develop individual projects on the climate crisis in the region.
The new work will be presented as a collective outdoor exhibition in Hanoi in September 2023.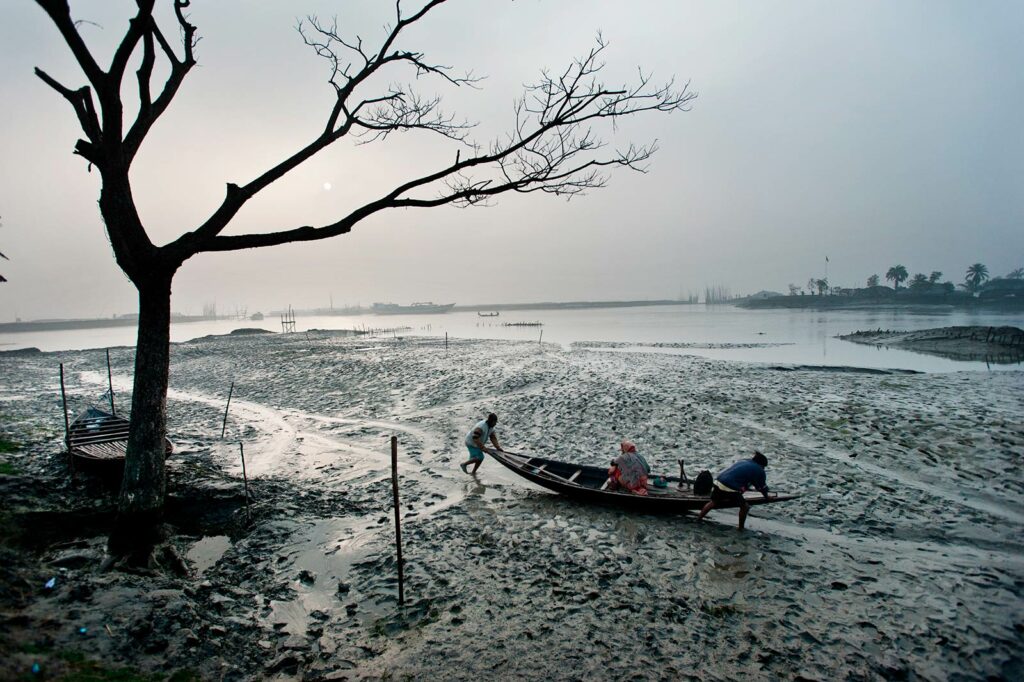 The educational programme will be mentored by award-winning photojournalists Kadir van Lohuizen and Linh Pham, reputed visual storytellers with extensive experience documenting the climate crisis. Through their guidance, we aim to provide you with the unique opportunity to acquire knowledge in how to research, source and use data from verified sources as well as how to edit, curate and present powerful and impactful visual stories.
We will also touch on the business side of the profession: you will learn how to pitch your stories to diverse platforms such as publications, exhibitions and NGO's. Together, we will approach the subject from a cutting edge multidisciplinary perspective through the usage of photography, video, sound, text and drone cameras.
We aim to facilitate a safe space where we can all share our experiences, worries, doubts and concerns on the stories we want to make and on the profession at large, as well as learning through open feedback. We wish to inspire you to elevate your visual storytelling skills by facilitating the improvement of your journalistic, investigative skills and visual expertise over the photographic medium.
The project that you will develop during this educational programme will reach local communities in Vietnam and across borders through the outdoor exhibition which we will curate together. It will also gain a global audience through NOOR's media platforms and become part of the NOOR Archive.
ABOUT THE PROGRAMME
The educational programme and application are free
Application deadline is March 14, 2023 – 23:59 PM CET
The educational programme takes place in Hanoi, Vietnam between April 17-21, 2023 and late September 2023 (date to be confirmed)
Open to photographers of all ages (18+) and career stages who are nationals of Cambodia, Laos, Thailand and Vietnam.
10 to 15 participants will be selected by an international jury comprised of Kadir van Lohuizen, Linh Pham and Jessica Lim, Director of

Angkor Photo Festival & Workshops

.
WHAT WILL YOU GET WHEN YOU ARE SELECTED
Participation in a tuition-free educational programme
Travel costs to Hanoi from Cambodia, Laos, Thailand and Vietnam for the two physical workshops will be reimbursed
Accommodation in Hanoi for the two physical workshops reimbursed
Breakfast and lunch on the days of the two physical workshops in Hanoi reimbursed
A production fee will be granted based on the merit of the work in progress (more details on the production fee to be shared soon)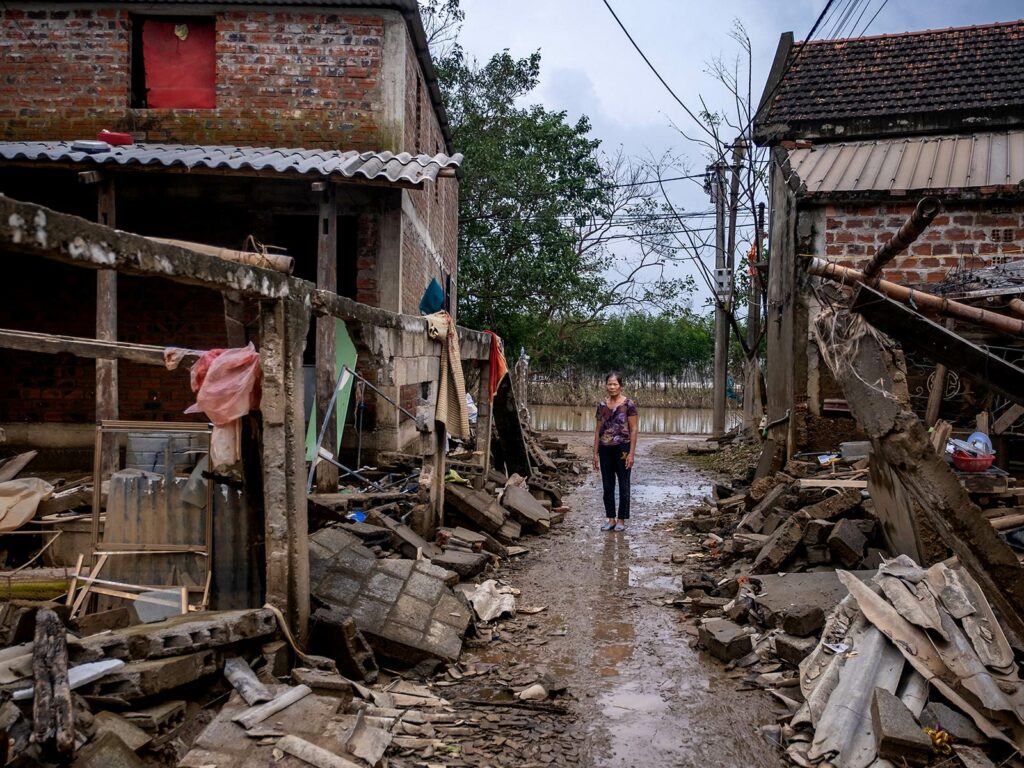 TIMELINE
The educational programme is divided in 3 phases:
Phase 1: 5-day intensive workshop (physical) on April 17-21, 2023 in Hanoi, Vietnam. During the physical workshop, you will focus on the development of a long-term photographic project dedicated to the climate crisis and learn theoretical and technical skills from the mentors.
Phase 2: 5-month online mentoring programme (remote) between April-September 2023. After the completion of the 5-day workshop, under the online guidance of the mentors, you will be given a period of 3 months to create new work of research-based climate visual journalism, based on the idea developed during the physical workshop. The production time period will be followed by an online process of two months of editing and curating to finalise the projects and prepare the exhibition.
Phase 3: 3-day intensive workshop and exhibition opening (physical) on September 2023 (dates to be confirmed) in Hanoi, Vietnam. You will be equipped with the tools to continue your work moving forward, and receive training on entrepreneurship within the field of visual storytelling. You will participate in finalising and designing the layout of the exhibition, which will open on the last day of the educational programme in a public event.
MEET THE MENTORS
Kadir van Lohuizen (The Netherlands) has covered conflicts in Africa and elsewhere, but is probably best known for his long-term projects on the seven rivers of the world, the rising of sea levels, the diamond industry and migration in the Americas. His most recent project 'Arctic: New Frontier', created in collaboration with Yuri Kozyrev for the Fondation Carmignac was exhibited at the Saatchi Gallery in London.
Linh Pham (Vietnam) is a photographer based in Hanoi, Vietnam. In his practice, he explores the human condition in the Lower Mekong region which has been affected by climate crisis, social transformation, rapid economic growth and domestic conflicts, all with a present-day touch, reflecting his study in modern art and design. He is a frequent contributor to Getty Images, The New York Times, National Geographic amongst others, and his work has been published across platforms worldwide. In 2016, Linh co-founded Matca, a leading platform for archiving and sharing contemporary Vietnamese photographic works.
MEET THE PARTNERS
This educational programme by the NOOR Foundation is made possible by the Embassy of the Kingdom of The Netherlands in Vietnam.
Asia-Europe Foundation (ASEF) through its programme culture360.asef.org will support the communication activities and the organisation of a public side event with international experts in Hanoi in September 2023.
Matca, an independent, non-profit initiative dedicated to photography as a form of visual art in Vietnam, will be our communication and production partner in Hanoi.

APPLICATION PROCESS
Interested in participating? Apply through Picter with a CV, motivation letter and portfolio. We advise applicants to apply with coherent bodies of work, a series of images or visual stories as opposed to collections of single images. We highly encourage visual storytellers from all ages and career stages to apply. An international jury will make the final selection of the 10 to 15 participants.
For any questions, please email us at stefano@noorimages.com